Have a heart...
There are many national and local charities - large and small - which benefit from the generosity of agility people. Thousands of pounds are raised by agility clubs and individuals around the country via demonstrations, sponsored walks and other events. What have you or your club done today?
News of Gary Woodham Memorial
Paul and Faye Purnell are going to do the 10k race in the Forest of Dean on 22 May 2011 to raise money for St. Peter's Hospice in Bristol in memory of Gary Woodham who sadly passed away in November. This is where Gary spent his final days.
Faye said, ' I still can't believe Gary is no longer with us. We all miss him terribly. I can't tell you how sad it makes me feel when I hear my seven year old tell his friends that his Dad is dead. I wish I could change it all for him by waving a magic wand, but sadly I can't.

We want to try and do something positive to help people in a similar situation to the one Gary was sadly in. After speaking with Audrey, Gary's mum, it was clear how kind the staff at the hospice had been to Gary. I hope neither I or any of my nearest and dearest will ever need a hospice such as St Peters, but I also know that in times of need, we are so fortunate to have them. They receive only 25% funding from the NHS. The other 75% has to come from public support.

There is not a day that goes by that we don't think about Gary, we talk about him often with Josh to keep his memory alive. Please remember Gary and give generously. All money given through the website goes directly to St Peter's Hospice. Thank you so much for your support.
A Just Giving account has been opened in memory of Gary where people can donate safely online. The website address is: www.JustGiving.com/Faye-Paul-Purnell'
Update...
Graham Taylor from Pembrokeshire by the Pond, has received a letter from St Peter's Hospice thanking him for the donation of £175 that was raised. The full letter can be seen by clicking on the attached link: charity_news_files\Gary Woodham Memorial Donation.pdf (5 October 2012)
---

Crufts Car Stickers Are Back
The 2012 Crufts car stickers are back and can be yours if you have qualified for Crufts next year in either agility, obedience, HTM or breed for next year. You can even have one if you have qualified for a YKC event - even if you don't have a car!
Just send a SAE to Agilitynet, 38 Northolme Road, London N5 2UU. The envelope must be at least 6in x 6in or else the sticker won't fit.
The stickers are provided by the Kennel Club free of charge but, if you feel that you want to support the research and good work the Kennel Club Charitable Trust is doing, you can enclose a donation with your envelope. Please make the cheque out to the Kennel Club Charitable Trust, not Agilitynet.
Thank you for your support.
---
Foal Farm Charity Show
Foal Farm Animal Rescue Centre will be holding their first Unaffiliated Agility Show on Saturday, 29 September in the grounds of the rescue centre. This event will kick-start their fundraising for a new kennel building for their rescued dogs.
They estimate that they will need at least £750,000 for this so they need your support! The existing kennels are old-fashioned and the layout means that the dogs can see each other every time a dog is taken out which can lead to the dogs becoming anxious and stressed. They need to help these dogs, especially as most of them have not had the best start in life.
Sarah Mitchell, Kennel Supervisor, said 'We have received fantastic help from Axstane and Beckenham Agility Clubs and our thanks to the members of these Clubs for their enthusiasm and organisational skills to try and make this show a success. So please send your entries in and support the dogs.'
---

Agility Girls 2013 Naughty But Nice Calendar for Macmillan Cancer
Last year, a few of 'agility girls' joked about doing a raunchy calendar to raise money for charity but nobody thought the idea would be taken seriously. But now 12 brave girls have done their bit and 'got their kit off' to raise money for charity. And thus the Agility Girls Calendar was born!
As so many of the girls have been affected by cancer, directly and/or indirectly, they've decided that every single penny raised from calendar sales will go to charity! If all the calendars are sold, the girls would raise raise £7000 to Macmillan Cancer Support!
To hear Katie Long and photographer Cat Clark talk about how they created the calendar, tune in to the Bad Dogs Agility podcast.
Please help them raise as much money as possible for Macmillan Cancer Support. The calendars are only £7 each (+ p&p) and can be pre-ordered at www.agilitycalendar.co.uk
---
Hair Today Gone Tomorrow Follow Up
Mike Douglas' chest and leg waxing raised just over £300 for Macmillan Cancer Care at the Colchester show - not bad for an impromptu decision! His page is still open if anyone would still like to contribute. There are more activities being arranged. Many thanks to everyone who donated, and for Colchester DAC who, in spite of a ban on vehicle movements, managed to magic up a whole load of wax strips!
Carrying on from Mike's successful chest and leg wax, Simon Chandler, Steve Treamer and another to be confirmed have agreed to have their heads shaved for this worthy charity, if we raise enough money. This might have been agreed when they'd had a few beers, but was dually noted.
Lorna Peachy has agreed to perform the deed, so don't forget the clippers. Sara Bennett will also be setting up a Just Giving account for those unable to attend. There will be a cash collection on Saturday at The Agility Club show, so don't forget to forget to bring some money for this worthy cause.
You can donate via their Just Giving page 3 Baldies.
Follow up...
Thank you to everyone who contributed over the past two weekends at Colchester Show and the Agility Show for the sponsored wax of Mike Douglas , and the sponsored head shave of Steve Treamer, Paul Moore and Simon Chandler. Thank you to the agility club for promoting the event all day on the tannoy and to Simon and Lorna Peachy for shaving the boys heads, you made it an event. We have raised a grand total of £1,065.00 for the Macmillan Charity.

P.S. Please can we have Simon in that T-shirt again... Very 'Right Said Fred!' Sara Bennett

---

Find a Bargain at the DINAS Charity Stall

Don't forget the Tut and Treasure charity stall will be at Dogs in Need again.

This year proceeds will go to Woolverstone Wish, Sainsbury's Warren Heath Charity of the Year which seeks to improve the facilities used by out patients to the oncology department at Ipswich Hospital. Other recipients will be East Anglian Staffordshire Bull Terrier Club for their continuing education programme and the Macmillan Cancer Fund.

If supporters would like to nominate any other dog rescue charities, they will be considered.

Sandra Mitchell said, 'I work for Sainsbury's and get several items for sale from them! I also have a lounge full of 'stuff' that needs to go, but any donations of things that may sell to people in caravans / dog items / running shoes etc gratefully received.'

Follow up...
Thank you to everyone who supported the Tut & Treasure charity stall at Dogs in Need with sales or goods donations. Once again it was surprisingly successful! All monies are given to charity and this year we gave £50 to Macmillan Nurses, £60 to Woolverstone Wish (Oncology department at Ipswich hospital) and £425 to East Anglian Staffordshire Bull Terrier Club Rescue Division. The EASBT club fund the neutering of one Stafford a month taken in by Suffolk Animal Rescue so this frees up SAR's funds to help other dogs. The club also have an education programme and are regularly seen at All about Dogs, Suffolk Dog Day and similar events.

No one came forward with another charity for consideration this year so I have given £25 to Valgrays as three friends have recently given homes to Zac, Lydia and Reuben. There will be a small Tut and Treasure Stall at Suffolk Five Rivers. Donations gratefully received! Sandra Mitchell

---


If Only

Marc Saunders has announced a new final this year in memory of Don Nunn who sadly lost his life last year at the Kennel Club International Agility Festival. Called 'If Only,' it will take place on the Friday afternoon of the 2012 KCI Festival. It's purpose is to raise awareness - and funds - for the charity The British Heart Foundation.

Qualifiers will be held at Thames, Derby and The Agility Club shows. (All schedules are now live.) The Final will be run over one Jumping course for all heights which can be run twice. Standard KC rules and regulations apply. Like qualification in Formula 1, you will all go round the course and placements will be announced. Then you will have an opportunity to re-walk the course to gain a faster time or to fix any faults, big turns you may have gained. You get a second chance which is rare in life, hence the title 'If Only.' The fastest time on the day will win the final for each height. There will be a minimum of six Large, three Medium and three Small dogs.

Marc said, 'As many of you that knew, Don had heart issues, but he thanked agility for keeping him going for the many years that he competed. Without it, he always said he would have been lost. To raise money, I will be doing the London Ė Brighton 60 mile night ride 26- 27 May. To raise awareness Simon Chandler and Mid-downs DTC have raised money to buy a defibrillator to install into the Agility community.'

'Please visit my page http://www.justgiving.com/Marc-Saunders and share. Any donations would be much appreciated.'

Follow up...
The 'If Only' final has been and gone. Well done to the winners, Anthony Clarke, Rob Evans and Helen Anderson and everyone else that took part. You made it a great final to watch. Thanks to Bob Griffin for judging and creating a great course for everyone. I think Ant was the only one who read the script an made a hash of his firstsecond run and then went to win on his 2nd. Thanks to everyone who helped. I couldn't have done it without you. I hope this has raised some much needed funds and awareness to this great cause and 'IF ONLY' can continue on. Just few days till my fundraising page closes. Would love to make the target so any donations are much appreciated. http://www.justgiving.com/Marc-Saunders (23/08/12)

---
Run for Charity
Hannah Shapland and her sister Katie are hoping to do more fund raising for the British Heart Foundation in memory of Don Nunn, a much loved and unique friend, by running the Bupa Great North and South runs (half marathon and 10 mile events) on Sunday, 28 October 2012. Almost a year on, any help that can be given will be welcome to build on the efforts of all his friends and family to raise money for this great cause.
The link to the fundraising page is:
www.justgiving.com/runhk
Sponsorship forms are available for non-internet donations by ringing: 01737 557184 or by e-mail at: katieshapland@hotmail.co.uk
Hannah and Katie thank you for your support.
---
DINAS Fun Run for Macmillan Cancer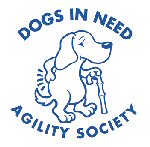 The first ever Dogs In Need Agility Society 5K & 1K fun runs RJW (run, jog, walk) will take place on Thursday evening , 16 August. The course is set around the showground and is open to anyone at the show. All ages can take part - walk with your dog - stroll with your puschair - jog a bit - or really go for it and run - whatever you do your entry will make a real difference to people who need it. All profits will go to Macmillan.
The event will be started by Jayne Bray and Fran Graham, both of whom are not only long standing supporters of Dogs In Need but also bravely fighting cancer.
Jayne Bray has been a top agility trainer and handler since 1993 when she started out with a Standard Poodle. She has bred her Poodles, Collies and Shelties with her own Upanova Affix, all of which have done very well in agility with their high drive work ethic and have worked at the highest level (Advanced Grade 7) in agility. Her best known dog Portia was a triple Agility Champion and she has won Championship Certificates with her Border Collie along with many finals at Olympia and Crufts during this time including the Team Final at Crufts two years running. She is also co trainer with Alan of the famous Upanova Tiger Club who have won the Premier League title for five of the ten years its been running.
Jayne has been fighting cancer for the past five years which has severely restricted her competing at shows, but she now has a young Sirensong Miniature black Poodle called Bling who is coming along absolutely brilliantly. Anyone who knows Jayne will know that all her dogs wear diamond collars so it was inevitable that one would be called Bling. Bling gives Jayne another reason for getting up and out there everyday.
Fran Graham, another top handler and trainer and is probably best known for his partnership with one of the greatest agility dogs ever Batavias Cap. Their wins are too numerous to mention but include Crufts, Olympia and all the major finals that were being contested at that time. Cap's genes can be found in many of todays Agility Champions. Ask around the agility circuit about Fran and Cap, and you will find people who revel in telling you about this amazing partnership.
Fran's expertise as a Head trainer at Hinckley DTC has enabled many to go onto great things themselves. He is selfless in imparting his knowledge to anyone regardless of experience or stature. He has judged and competed at the highest level and many top class handlers competing today will quote Fran and Cap as their inspiration. Fran was a serving member of Dogs In Need Agility Society and, along with his wife Gail, still plays a major part in the success of the show. Fran has been battling with cancer for over five years now. Sadly his presence at shows has been significantly reduced but his enthusiasm and commitment to Agility is still as strong as ever
Commemorative t-shirts are only available if ordered in advance. Please login and enter via the Shop.
http://www.dogsinneedagility.com/
---
Remembering Don Nunn
Christine Nunn and her family would like to thank all those very kind and generous friends and agility people who gave a donation to the British Heart Foundation soon after Don died at the Kennel Club International Agility Festival last August.
A defibrillator has been purchased and will be held in the safe hands of Simon Chandler. It would not have changed the outcome for Don, but it might next time for someone else. Hopefully there will be no need for Simon - or anyone else - to use the defibrillator, but at least it will be quickly on the scene should it be needed.
Christine said, 'I would also like to thank all of you for the kindness you show to me when I sometimes arrive in the middle of a field of agility. The continued support of the Mid Downs Committee and its members and the agility fraternity is something that keeps me strong through these difficult times. I am hoping that I will be able to get to a few more shows through this summer when they are local to me so that I can keep up with all the handlers and their lovely dogs. Once again, Abigail, Caroline and our family thank you for your support.

---
Greyhound Gap at TAG
A stall selling cakes and books at the TAG Agility Show raised an incredible £1035 for Greyhound Gap over the Easter weekend. There was also a tombola.
As ever the agility crowd were so generous. Greyhound Gap also received an additional £20 donation from a stall that gave extra to the TAG club for their pitch which the show organisers passed on to Greyhound Gap.
The stall was run by Louise Mallett, her OH Toby and her sister who travelled up from West Sussex to help out. They are already looking forward to our next stall at the Shrewsbury Agility show on 5 & 6 May.
This takes the total raised since her first cake stall in August 2009 to an amazing £12,518.40! Every penny of this money is put towards saving the lives of greyhounds, lurchers and other sight hounds that would otherwise be put to sleep.
---
Hare 'n' Hounds Charity Collections

Hare 'n' Hounds will be supporting various charities at their shows and will be sending out a general message before each show so you know what charity will be at the show and what they will be collecting.
Mad March, 10 March 2012
Diana Lord will be at the show to collect any unwanted DVDs and CDs for Canine Rescue
Morganís Rescue will hold a tombola on Saturday to raise funds. They will be grateful for any doggie prizes.
Morgan's always needa bedding, towels, leads and collars, too. Jane will collect those.
Sue Rogerson is fund raising for Stray Aid on SUnday. Any raffle prizes would be great
Sue's Quiz Night last week raised over £500 for Stray Aid
Any of your unused rosettes & trophies are gratefully received by Chris Drinkhall for SARAS
Thank you for this. It may seem like a small gesture but will mean the world to a fostered pup.
---
Dig It Does the Mile for Sports Relief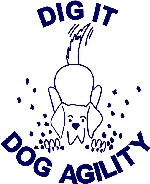 This year Dig It Dogs will be joining in with Sports Relief by running an agility mile! In keeping with the theme, teams of four dogs will run a relay over a carefully measured course on their training field. Two laps per dog on the team will add up to be a mile in total. The course set will be very simple and flowing so all levels of dogs can join in as long as they have been introduced to the agility equipment. Start time is 2.30pm at Dig It Dogs Training Club, Dubbthorne Lane, Betchton, Sandbach, Cheshire CW11 4TA.
If you would like to come over with your own team and join in, please contact Claire on email or ring m. 07581 260664. The more money the event can raise for Sports Relief he better. Rosettes will be presented to all participants as a memento for your fundraising. A giving page has been set up for the Dig It team
---
Peter van Dongen Is Off Again on Another Adventure for Charity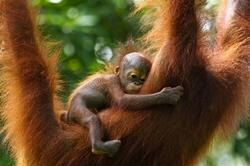 There's no stopping the man! This time he is off to Borneo, to do a Jungle Trek, walking the Headhunter's Trail, exploring bat infested caves, doing some caving (claustrophobia notwithstanding!), visiting wildlife parks with Proboscis monkeys, Hornbills and Pygmy elephants, climbing Mount Kinabalu ('Öbecause it's there!'), and seeing Orang Utans in the famous Sepilok Orang Utan orphanage! Oh, and dealing with creepy crawlies, which freaks him out a bit.
This time his chosen charity is The Cure Parkinson's Trust in support of his former boss and colleague John Dickson, who was struck with this debilitative neurological disease a year or so before retiring as a vet. The charity is actively searching for a cure for this disease, which affects millions of people all over the world.
Please have a look at his website www.justgiving.com/borneo2012 and donate some money to this worthy cause. Perhaps see it as an early Christmas present, or as a premature birthday present for Pete. It's his big one on 3 January!
---
Wyre Cake Stall for Greyhound Gap
Huge thanks to Wyre AC for letting us have a charity cake stall for Greyhound Gap at their show. Despite big weather (mud!) challenges we had a great time and generous agility folk once again bought lots of cake. We raised £637 - absolutely brilliant - and took us to over £10,000 for Greyhound Gap since we started doing the stall just over two years ago!
See you all at TAG in October.
---
DINAS Charity Stall
Sandra Mitchell is holding a charity 'tut' stall at the Dogs in Need Agility Show again this year. It was very successful last year, raising over £420 split between East Anglian Air Ambulance, East Anglian Staffordshire Bull Terrier (Rescue section), Blue Cross at Felixstowe and the Grove Sanctuary at Felixstowe.
Beneficiaries this year will be the Blue Cross at Felixstowe, East Anglian Staffordshire Bull Terrier Club (Rescue Division) and Ormiston Children's & Families Trust, the local Sainsburys' charity. As Sandra works for Sainsbury's, she gets given some old stock from the store so this is a little spin off to help secure future funding! She is also looking for books, doggy stuff and anything that might sell to people living out of a caravan for the week. Anything really! She will also be selling liver cake and pilchard cake.
Competitors are welcome to nominate other organisations would be welcome.
And thank you to Sainsbury's who kindly sponsor a class at DINAS.
Thank you

to everyone who supported the charity rescue stall at DIN by purchasing or donating items or manning the stall. It was fun to do, very sociable and raised £620! This has been sent to the nominated charities, Ormiston Children's Centre, The Blue Cross and East Anglian Staffordshire Bull Terrier Club for their continuing rescue and education programme. A cheque for £25 has also been sent to Rescue Remedies, nominated by competitor Jo Berry. Collecting for next year already underway, see you next year!

Sandra
---

Supporting Morgans Rescue
For those of you who keep an eye on the Rescue Me pages of Agilitynet, will know about Morgans Rescue - Donna Cain, Nigel Staines and Morgan Staines. They do a fantastic job, having re-homed over 400 dogs over the past six years, many into successful agility homes.
James Amor said, 'As a thank you to Morgans Rescue for finding my fantastic rescue doggy Neila, Iíll be running the Grizedale Forest Cani-X event in October 2011 with her. Through a combination of sponsorship, raffles, quizzes and other activities Iím aiming to raise £500 - hopefully more - to help Morgans Rescue build an outdoor run and puppy kennels for their future rescuees.'

'I've put a fundraising website together where you can donate online. It also has my address if you'd prefer to donate that way: http://www.freckleton-dog-watch.org/morgansrescue.

I realise that economic times are difficult, but would really appreciate anything you can give, no matter how small, to help support such a fantastic cause. Please help make a difference, Thank you!
---

Agility Girls Are Raising Money for Cancer Research
Several agility girls have decided to run 10k for Cancer Research. on 19 June in Northampton.
Mary Ann Nester said, 'I've been chasing my dogs round agility courses for years so I reckon fitness won't be too much of a problem! And I keep bumping into other agility girlies who have entered the Race from other parts of the country. She is running on 19 June in Northampton. Her page is http://www.raceforlifesponsorme.org/maryannnester0307
Other competitors who are running include Ruth Bates, a veterinary nurse at the PDSA in Northampton who runs Cavies http://www.raceforlifesponsorme.org/ruthbates2506 and the Racingredd Girlies Vicki Warwick and Wendy Clay who is best known for her world class dog Scout. If she can run a half as fast as Scout, she will be first over the line http://www.raceforlifesponsorme.org/theracingreddgirlies3
If there are any other agility handlers out there who are running the Race for Life, get in touch. Put on your trainers, step forward and be counted.
---

Raising funds for Battersea Dogs & Cats Home
Melissa Isaacs has four dogs, three of which have come from Battersea Dogs home and the fourth is a rescue, too. They all do agility or are, at least, in training!
In March she is embarking on a 5 day, 200km dog dog sled trek in the Arctic Circle to raise funds for the wonderful Battersea Dogs & Cats Home.
She said, 'I would like to give something back to the Home. It wont be easy with an average temperature of -25c and up to 60km trekking per day, but with your help I'm sure we will make it! Battersea Dogs and Cats Home made a difference to our home so please help me make a difference to theirs!'
If you would like to donate please go to her Just Giving page click here.