The Internet has come into its own whether it be in times of crisis such as the spring floods or foot and mouth crisis or just the everyday cut and thrust of agility life. The Net is a fast and efficient way of keeping people informed about the little changes as well as the big ones. We can't be everywhere at once and so we rely on your input (and goodwill) to keep Agilitynet up to date so email us your show news as and when...
Please remind your show secretary to keep sending those updates to us and to include the name of the show, date(s), venue and other relevant details.
---
MAY 2013
Change of venue for BATS show on 19 May 2013
Very important notice - due to an invasion of travellers on the field , due to security we have been forced to move the show to, Wigmore Valley Park LU2 9JB .
More information to follow.
The full address is . . . . . . . Luton Borough Council, Leisure & Amenities Department, Wigmore Hall, Eaton Green Road, Wigmore Valley Park, LUTON LU2 9JB
Source: Andrew Sully/Brent Davies (17/05/13)
---

Team GB Squad Selection Announced for EO 2013
The Kennel Club has announced the names of this year's Agility Team which will represent the GB at the 2013 European Open Agility Championships in Belgium from 25-28 July 2013.
The successful handlers and dogs were chosen following a performance weekend which attracted entrants from all over the UK, and was hosted by Lincoln Agility Enthusiasts at its Open Agility Show from 19– 21 April 2013. The Kennel Club congratulates all the talented handlers who made it onto Agility Team GB, which is kindly supported by CSJ Specialist Canine Feeds.
Undeterred by the windy conditions, the European Open Performance Weekend kicked off at 9am on the Saturday with the Individual Jumping followed by Individual Agility. Results from these classes were then combined and used to group handlers into teams. In these groups, competitors went on to demonstrate how their skills and strengths would be effective in a team environment.
Despite the team round finishing late on Saturday, there was little rest before the start of another challenging day with the Dog & Handler Sequence Skill Test. Requiring focus and solid performance, Sunday's tests were designed to test the dog and handler at International level agility; they also provided the deciding points for the selection of the final team.
This year's European Open will be held at Neeroeteren, situated in the north east of Belgium. Although officially recognised by the FCI and held under FCI rules, the European Open is not a formal FCI competition. Consequently it differs from the Agility World Championships in that both purebred and non-purebred dogs may compete. The GB team will be managed by newly appointed Team Manager, Mark Laker and will compete for points in an Individual Competition, a Team Competition and potentially the Finals.
The qualifiers were open to anyone with a Grade 7 agility dog. Handlers with Grade 6 dogs, who were considered to be eligible to compete at an International level, were also allowed to enter at the discretion of the team management. Full results from the Performance Weekend and course plans are available on the Kennel Club website via: www.thekennelclub.org.uk/item/4775.
For those wishing to be considered for next year's team, it should be noted that the selection process will be conducted by a different method. Dogs will be able to gain points from high prestige Kennel Club events, resulting in a team being selected at the end of the year. The actual teams who will be competing at both the European Open Championships and the FCI World Championships will be selected at a performance weekend in April 2014. For more details please visit the Kennel Club web site.
The performance weekend was highly competitive and saw the biggest turnout of participants in the history of the event. With brilliant handling and a host of fantastic dogs, both days provided great experience and enjoyment for all those involved.
Team Manager, Mark Laker remarked, 'With such a variety of skilled dogs and handlers to choose from, the final team will prove to be strong competition at the Championship. A big thank you to the Kennel Club and CSJ Specialist Canine Feeds for their sponsorship, to FCI judge Sandra Deidda, who travelled from Rome to judge this significant event, the organisers of Lincoln Agility Enthusiasts Open Agility Show and of course the support team and competitors who attended the performance weekend.'
Team GB Squad
Small Team
Rosie Cavill with Fieldspy Leana (Cocker Spaniel)

Amy Lawson with Ag.Ch. Millieon to One (Shetland Sheepdog)

Bernadette Bay with Ag.Ch. Obay It's Got Pizzazz (Shetland Sheepdog)

David Wright with Shanandi Strike It Lucky (Miniature Poodle)
Non-travelling reserve - Louise Eden with Clanavon Misty Shadow (Shetland Sheepdog)
Medium Team
Natasha Wise with Ag.Ch. Raeanne's Flipping Heck (Border Collie)

Nicola Wildman with Za Zar Zoom (Australian Kelpie)

Steve Richardson with Ag.Ch. Noworries Sweep's Dream (Crossbreed)

Sian Illingworth with Arnpriors Made of Honour (Border Collie)
Non-travelling reserve - Christine Wingate-Wynne with Obay Tiz Wild (Shetland Sheepdog)
Large Teams

Greg Derrett with Nedlo Detox Sproglett (Border Collie)

Anthony Clarke with Ag.Ch. Blazing Red of Rujaff (Border Collie)

Matt Goodliffe with Turboed Widewater Wizard (Border Collie)

Ian Jackson with Darleyfalls at Midnight (Border Collie)

Charlotte Harding with Rujaff Red Hot Scandal (Border Collie)

Shaun Hunt with Ag.Ch. Get Inna Phix (Border Collie)

Karen Marriott with Petnat A Touch Puzzling (Crossbreed)

Roger Teasdale with Petnat by Jingo (Crossbreed)
Non-travelling reserve - Steve Richardson with Kesrock Flyte Control (WSD)
---
APRIL 2013

Weimaraner Association ABC Celebration Cancelled
I am sorry to have to announce that the Weimaraner Association's agility show on the 8-9 June has been cancelled due to lack of entries which fell a long way short of covering the running costs. The Committee all agreed that it would have been irresponsible to the Association membership to go ahead with the show.
WA Agility Secretary Janet Hudson said, 'It has always been my intention for this annual agility show to be a unique one for the ABC breeds which inevitably meant that it would always be a small and friendly occasion. Despite the fact that I could never expect to have a large number of entries from BC/WSD or their crosses, the entries over last four years shows have always managed to produce a profit after paying the considerable overheads involved in hosting the event at the wonderful Winterton agricultural show ground. Indeed, until now, over each year, the profit slowly increased.

'I had hoped to find ways to continue increasing the entries and did so last year by introducing more 'non-ABC' classes. Also over the last two years I tried to gain the support of the Kennel Club by applying to host an ABC Crufts/Olympia qualifier. This would no doubt have boosted the number of entries considerably. After being turned down last year, I was quite optimistic for this year. After all, what better show could there be to have a KC ABC agility qualifier than an 'ABC' show run by a KC registered 'ABC' breed society? Sadly my application was unsuccessful again.'

'I know that many ABC enthusiasts and friends will be disappointed that the show will not be going ahead this year and I would like to thank each and every one of you who has been kind enough to support this special show in the past.'
All entry fees will be repaid in full and no cheques have yet been banked. If you have entered the show, I would be grateful if your cheque could be shredded to save on postage, but if you would specifically like your cheque returning please contact Ann Miller either by email abcshowentries@yahoo.co.uk or ring m. 07711 714274 between 6pm and 9pm.
Source: Janet Hudson - Weimaraner Association Agility Secretary (17/04/13)
---
New Scotland Team Manager Wanted for 2014 WAO
Due to prior commitments the current Scottish team manager will be standing down after the 2013 WAO. Anyone interested in taking over the role of Scottish Manager may apply to the WAO by 24 April 2013. Applicants will need to forward a brief biography of themselves in relation to this role as well as an outline of their proposed Team Selection.
Team Manager Tricia Elms said, 'I have a Champ judging appointment at SKC and that show has been the same weekend as WAO for the last two years. So I'm assuming it may clash again in 2014 so decided to 'hand in my notice' as Team Manager. Also think it's time for some new blood to come in with fresh ideas. I will, however, be supporting anyone who takes on the job as I know what a tough job it is!'
For further information or to submit your application, please email info@worldagilityopen.com
Source; Greg Derrett & Tricia Elms (15/04/13)
---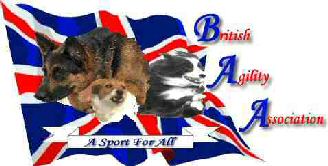 BAA Bans Soft Tunnel
The British Agility Association have made moves to remove the flat / fabric tunnel from their rings since 2011, but in the light of the recent fatal accident, BAA has decided that this piece of equipment must now be banned totally.
June Bass said, 'In my opinion, you can train a dog to negotiate a dogwalk, jump, see saw etc in a steady and safe manner,. but you cannot train a dog not to get wrapped in the cloth tunnel, Not to not get friction burns from the canvas type Not to get static shock from the sailcloth type Not to get caught up in any rips/holes in the cloth etc etc Larger sized dogs eg: German Shepherds are disadvantaged trying to exit the cloth especially if it is pegged too tight.'
June believes that the flat/cloth tunnel has proven to be an unfair piece of equipment in an Agility test as, depending on the weather, it does not remain the same for all dogs in that class.
For more information as to why the soft tunnel has been banned, go to the BAA News page
Source: June Bass (11/04/13)
---
Derby DAC Adds a New Qualifier
A revised schedule and entry form for the Derbyshire Dog Agility Club show held in July has been released as it now includes the Crufts YKC Agility Dog of the Year 2014 qualifier, being held on Saturday, 27 July along with the YKC Jumping Qualifier at Catton Hall. The inclusion of this class does not affect the number of runs per dog it still remains at three runs + Juniors + Teams.
Available exclusively to Young Kennel Club members, the YKC Agility Dog of the Year competition is the biggest event in the agility calendar for young dog lovers. Heats take place around the country as members compete to qualify for a place in the final of the competition which is held at the world's greatest dog show, Crufts, in March.
Lucy Smith, Manager of the Young Kennel Club said: 'The Agility Dog of the Year is one of our most popular competitions and we are delighted that Derbyshire Dog Agility Club agreed to host the heat. Eukanuba kindly sponsor the competition, so as well as receiving lots of brilliant goodies at Crufts, the winners from the semi final in the YKC ring get the chance to compete under the bright lights of the Main Arena in the final.'
Please enter in the usual manner either online at Simply Canine or paper entry, available from Simply Canine, or from Agilitynet Show Diary / Schedules page. If you have already entered online you can add the additional class through your account, otherwise please post the additional entry.
Source: DDAC Chair (11/04/13)
---
Rugby Agility Weekend Show Going Ahead
The Kennel Club and Rugby Dog Training Club have worked in conjunction with Jackie Gardner, Deena Freeman and Sandra Adams to enable this Championship Show to go ahead on the 13-14 July 2013.
There will be a change of venue which will now be Catton Hall (DE12 8LN), the same venue as the one used by Adams Agility. It is a superb venue with vast camping spaces available. And more importantly, last year no shows using this venue had to cancel events due to bad weather.
There will still be the same qualifiers including Championship, with the exception of the YKC qualifiers which have been allocated elsewhere. Anthony Clarke who has offered an Agility for Juniors Challenge. More details on this will be published later.
The organisers are hoping to have the Cadets / Scouts for ring party etc, but they are looking for help including dedicated Ring Managers who will receive free camping and one dog entry free. Alternatively if a club/group wishes to do a ring party will be paid £100.00. In addition there will be incentives for individual helpers.
A new schedule is to be released over the next week and entries will be on ISS
Source: Jackie Gardner (05/04/13)
---

New Kennel Club Rules Announced for Snow at Shows
The Kennel Club have announced today emergency changes to Regulations (H) and (H1) for the 12 months to the end of March 2014.
The additional rules are listed below:-
1. Additional Progression Rule
In addition to progression on Wins or Points, competitors will now be allowed to progress based on the results of Snowball Fighting classes (Standard classes only, not Special).
Progression to G5 will still need three wins. Team events - those held between clubs - are not eligible for progression, though Pairs classes will.

Classes limited to certain breed types (Huskies, Malamutes, Pyrenean Mountain Dogs and certain other breeds (See Appendix Y)) will also not be eligible.
2. Competitor Safety
For clarification, Crampons are not allowed in competition.
III. Additional Classes
Shows will be allowed to hold certain additional classes at shows, these being:-
Snowman Building (These should be Open classes)

Barbecue Lighting - Extra points may be awarded at the judge's discretion for wearing shorts whilst competing.

Taking the piss out of Peter Purves: These classes should only be scheduled in March and April)
Source: Stuart Wilcox (01/04/13)
---
FCI Agility World Championship 2013 Moves to Germany
After careful deliberation, the FCI has decided that the Agility World Championship 2013 can not be organised in South Africa and has moved the event to Germany.
Everything happened very quickly. After several meetings, the FCI representatives decided to move the World Championship from South Africa to Germany. The main factor of this change was that a lot of handlers would not be able to afford the trip to South Africa and, without a strong and large contingent of handlers, the event would not be what it is, the most competitive international agility event in the world. The trip to SA is a long, grueling and expensive trip for dogs and humans, and for some of the countries it is unreachable.
Now it's official the Fédération Cynologique Internationale (FCI) informs that the FCI Agility World Championship 2013will be held in Germany in Dortmund. The date remains the same: from the 9-13 October 2013.
The official page is already online: www.fciagility2013.de
Source: Thomas Szabó (01/04/13)
---
MARCH 2013

Agillidogz Summer Show News
The Agillidogz Summer shows in Congleton, Cheshire are going ahead as planned and on the original dates but are now independent. They will no longer be affiliated to the BAA.
To make the transition from BAA to independent run more smoothly and to give everyone time, the closing date has been extended and entries will also be accepted on the day.
Sarah Howarth - Agillidogz Show Secretary said, 'We would like to thank June Bass and the BAA for their support over the past year. We also apologise for any inconvenience this may have caused by changing our shows and if you have any queries or concerns, please contact us.'
If you have already entered, apologisies for any inconvenience this may have caused. If you are still wishing to compete, please complete the new entry form. June has agreed to return the BAA forms after Easter.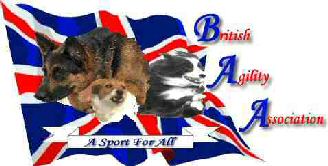 British Open Championships Grand Finals 2013
There is still time to enter the British Open Championships. The remaining qualifying show for the 2013 British Open Championships include:-
| | | | |
| --- | --- | --- | --- |
| Date | Show | Location | Closing date / Received By |
| 20-21 April 2013 | EMDAC | Asfordby, Leicestershire | 2 April 2013 |
| 4-8 May 2013 | Beachside | Waxham Sands, Great Yarmouth | 9 April 2013 |
| 11-12 May 2013 | Jumping Jacks | Redhill, Surrey | 16 April 2013 |
| 18-19 May 2013 | EMDAC | Asfordby, Leicestershire | 30 April 2013 |
| 25- 27 May 2013 | T & A Agility | Littleport, Cambs | 30 April 2013 |
| 7-9 June 2013 | T & A Agility | Littleport, Cambs | 14 May 2013 |
| 15-16 June 2013 | Jumping Jacks | Redhill, Surrey | 14 May 2013 |
| 22-23 June 2013 | Melton Rovers at Dogs Unleashed | Bakewell, Derbyshire | 4 June 2013 |
| | | | |
The British Open Championships Grand Finals will take place at Stoneleigh Park on Saturday / Sunday 20-21 July at The Pet Show, feautring:-
The British Open Grand Prix Maxi Championships

The British Open Grand Prix Medium Championships

The British Open Grand Prix Mini Championships

The British Open Grand Prix Micro Championships
This competition is open to all dogs from Primary, Novice, Graduate and Masters levels. All dogs will compete over the same course with awards and titles to each height - Maxi, Medium, Mini and Micro. The Finals will consist of one Agility course which will be set at Novice level. The top scoring dog from each level and height competing in each area will qualify for the Finals.
BAA requires a good commentator for this prestigious Finals. Anyone who would like to do this please ring June Bass on tel. 01664 500327 or email june@baa.uk.net
Source: June Bass (29/03/13)
---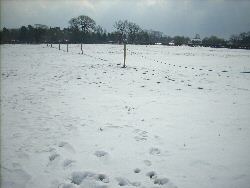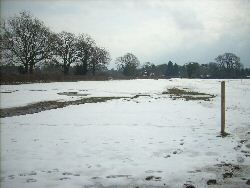 This is where the rings and caravan spots WERE planned for the Bretford Easter Egg Show. (Photos taken 28/03/13)
Bretford Easter 'Egg'gility Moves Indoors
Bretford DTS is pleased to advise that, following successful discussions with the Solihull Riding School management, the Easter Egg'gility show will be going ahead on 30-31 March and 1 April 2013, as planned, by moving the show to the indoor parts of the venue.
Caravan spots will need to be on hard standing which has been cleared of most of the snow. All caravan arrivals must be before 19.00hrs on Friday please.
The day parking area may have some snow covering and all the exercise areas are currently covered in snow so you may want to bring extra footwear. Please do not arrive before 07.30AM each day.
Graham Taylor said, 'Many thanks to all at Solihull Riding School for making these shows possible.'
Source: Bretford DTS (28/03/13)
---


Host an Olympia or Crufts 2014 Qualifier
Following the announcement that Rugby Dog Training Club will no longer be holding their Championship and Premier Agility shows, the Kennel Club is urgently seeking alternative host societies during 2013 to find finalists to compete at both Olympia and Crufts.
For any society interested in hosting qualifiers, it may be necessary to amend the title of a class already scheduled, where the entries have not closed, with suitable notification for potential entrants, as it is acknowledged that a lot of schedules for shows throughout the summer have already been issued.
The following heats are looking for new host societies, and could be held at different shows if required:
Crufts Singles Agility Competition – Small, Medium and Large
Crufts Team Agility Competition – Small, Medium and Large
The Kennel Club Olympia Large Dog Agility Stakes (Grades 6 and 7)
The Kennel Club Olympia Medium Dog Agility Stakes
The Kennel Club Olympia Small Dog Agility Stakes
In order to be eligible, societies must be Kennel Club registered and will be asked to provide full details of all qualifying dogs and handlers to the Kennel Club within two weeks of the end of the show.
Show organisers wishing to stage the qualifiers are invited to contact Debbie Deuchar no later than Friday 5 April 2013 by writing to the Kennel Club, 1-5 Clarges Street, London, W1J 8AB, or by emailing debbie.deuchar@thekennelclub.org.uk.
For further information, please contact the Kennel Club Working Dog Activities Team on 0844 463 3980, ext 316 or 331.
Source: Debbie Deuchar (27/03/13)
---
Easter Celebration Weekend Update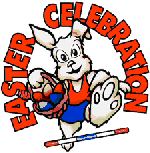 This Easter Celebration show at is definitely going ahead, but due to parts of the ground being unusable we are unable to use it for camping.
In conjunction with the showground they have agreed to limit the camping to just Judges and Scrimmers.
A full refund for camping will be given after the show. Due to monies already paid out, however, there will be no refund of any entry fees.
If you have a really good reason for needing to camp or you are coming a very long distance, please email Amanda Rodgers at mandy.arf@virgin.net and she will do our best to fit you in.
John Ward said, 'We appreciate this is not an ideal solution, but the only other option would be to cancel the show and lose even more money. Ring parties will get priority parking as near to their ring as we can arrange. Thank you for your co-operation.'
Source: John Ward (26/03/13)
---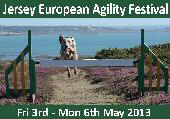 Jersey European Show Date Extension
Closing date for the Jersey European Festival on 3-6 May been extended to Tuesday, 2 April 2013 (postmark)
Show organiser André Rees said, 'We have extended the closing date from 23rd March 2013 to 2nd April 2013 (postmark) due to some pricing challenges we are having with Condor Ferries on some bookings for vans. We are still in discussions with Condor Ferries regarding this and will keep you updated over the next week of any progress.
If anyone has any questions regarding travelling with vans or anything else please contact André Rees on andre@kerbras.co.uk. http://www.jerseyagility.co.uk/ - at Jersey Activity And Accommodation Centre
Source: André Rees (25/03/13)
---
ABAA Show Rescheduled
The Absolutely Barking Aglity Addicts show on Saturday, 23 March at Kingswoods Equestrian Centre WV7 3AH was cancelled due to snow. It has been rescheduled it for Saturday, 13 April at the same venue.
Source: Liz Finchett (25/03/13)
---
Norfolk Easter Show Update
The Norfolk Dog Training Society Easter Show is currently going ahead as planned. However, the Show Manager is meeting with the venue management on Wednesday evening to check the ground conditions (relating to rings and camping) and a decision will be made following this meeting."
Source: Sue Dack - Show Secretary (24/03/13)
---


KC Revises Qualification Procedures for Team GB
The Kennel Club has revised its qualification procedures for selecting handlers and dogs to compete as part of Team GB in agility next year at the European Open in Hungary and the FCI World Championships in Luxembourg.
All handlers and dogs are required to gain credits by winning classes at prestigious Kennel Club competitions, and to demonstrate consistency over a prolonged period, a wide variety of courses, judges, environments and pressurised competitions.
Full details on the 2014 qualification process can be found at www.thekennelclub.org.uk/item/4775.
Source: Kennel Club Press Office (20/03/13)
---
Urgent Announce
Orchard May Bank Holiday Change of Venue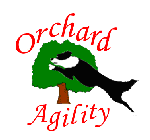 As the Fox & Duck pub in Stotfold, where Orchard events have held their shows in the past, has been closed and is up for sale, the Orchard May Day Day Bank Holiday show will be held at an exiting new venue - the Letchworth RUFC ground which is situated to the rear of the North Herts Letchworth Garden City Leisure Centre.
Rosemary Stowers said, 'We are very pleased with the new venue, which has unlimited space for camping and excellent facilities, including reasonably priced food and drinks for sale by the Rugby Club caterers plus a bar. We look forward to seeing old and new friends at the show.
Source: Rosemary Stowers (14/03/13)
---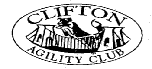 Lansdown Camping Notice
The camping allocation at the Lansdown Show on June 29/30 has now been filled. Anyone wishing to camp at the Racecourse can be placed on a waiting list. To get onto the waiting list you need to send a camping form and payment to Lansdown Show Camping, 36 Hillside, Puriton, Somerset, TA7 8AN.
Those at the top of the waiting list will be offered camping by email/phone as cancellations arise. This is the only way of obtaining a camping spot as places are not available for sale elsewhere.
If you have a camping place and wish to cancel then please contact Julian Krautman on 01278 683403, gsdogs@sky.com If this is before 22nd May the closing date, then your cheque will be destroyed and your place reallocated. If this is after 22nd May, then a full refund cheque will be sent to you and your place reallocated.
No camping cheques will be paid into the bank until after the closing date, 22nd May
Source: Julian Krautman (14/03/13)
---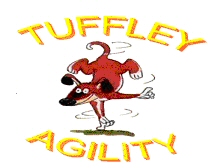 Prestbury Park & Tuffley Show Announcement
For 2013, Prestbury Park DATC and Tuffley AC will be joining forces to run a joint Championship KC Agility Show on the weekend of the 5-7 July at Berkeley Castle, Gloucestershire.
Tuffsbury Park Show will be available to enter on iSS and the schedule can be downloaded from Agilitynet at the end of March. Classes will include graded and combined large, medium and small for all grades, plus qualifiers including the KC Olympia ABC and Novice heat and many others. Camping will be available for the weekend as normal – further details to following.
Prestbury Park DATC and Tuffley AC look forward to welcoming you to the show and celebrating the 25th Anniversary of Tuffley Agility Club.
Please note, both clubs will be resuming their normal dates in 2014 as previous years with Prestbury Park being held at Cirencester Park.
Please contact Rachel Williams prestburypark@btinternet.com or Christine Starling christine.starling2@btinternet.com for further details.
Source: Rachel Williams (Show Manager) (14/03/13)
---


KC Festival & Team GB Win New Sponsorship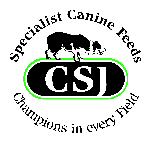 The Kennel Club is pleased to announce that the International Agility Festival and Team GB are to be joined by CSJ Natural Dog Food, Herbs and Treats for Active and Working Dogs as principal sponsor over the next three years. Working in partnership with the International Agility Festival and Team GB, CSJ are working with the Kennel Club to support their overall commitment to agility.
The International Agility Festival has been running for eight years and this year will be held at a new venue, Rockingham Castle, Market Harborough from 9-11 August 2013.
Caroline Kisko, Kennel Club Secretary said: 'Our partnership with CSJ is in place for three years and they will be involved in the International Agility Festival and Team GB. CSJ are keen to encourage pet owners to get involved in agility and have joined as sponsors as part of their overall support and commitment to agility. They will have a strong presence at the International Agility Festival and will be talking to competitors and visitors about nutrition for active dogs, in addition to providing all the prizes for the winning classes.'
The Kennel Club, together with CSJ will be supporting two International Agility Championships by sending Team GB to the European Open Agility Championships and the FCI World Agility Championships. However, Team GB will only be attending the European Open Agility Championships in Belgium from 26-28 July this year. There will be no attendance at the World Agility Championships in South Africa due to the long distance involved.
Ceri Rundle from CSJ Natural Dog Food, Herbs and Treats for Active and Working Dogs said: 'We are delighted to announce our support of these prestigious agility events together with the Kennel Club. We look forward to working with Team GB and the International Agility Festival over the next three years to promote the sport of agility and the importance of nutrition for active and working dogs.'
The International Agility Festival will see over 2,200 dogs of all types, sizes and experience levels competing across numerous agility rings, with dogs jumping and weaving their way through the various courses. The weekend will play host to prestigious competitions including the Kennel Club Nations Cup and International Young Handler of the Year, plus qualifying classes for Discover Dogs 2013 and Crufts 2014 for competitions including the Kennel Club Starter Cup; the Kennel Club Novice Cup and the Kennel Club British Open.
For more information on the International Agility Festival or Team GB please visit www.thekennelclub.org.uk/agility
Source: KC Press Office (11/03/13)
---


World Agility Championships 2013 Decision
The Kennel Club will not be sending a team to the 2013 World Agility Championships, taking place in Johannesburg, South Africa from 11-13 October 2013.
Hosted by the Kennel Union of Southern Africa (KUSA), this is the first time that the World Agility Championships will be held outside Europe.
Caroline Kisko, Kennel Club Secretary, said: 'The Kennel Club put out a request for those interested in being considered for the team to put themselves forward; however, no applications were received from handlers with experience of international competition at an elite level.

'The Kennel Club has long established and strong links with the KUSA and wish them the very best of luck in organising the Championships.'
Source: The Kennel Club (04/03/13)
---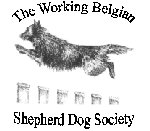 WBSDS April Show Cancelled
Working Belgian Shepherd Dog Society (WBSDS) has issued this statement regarding their April 2013 Show.
Obviously there is now speculation around the agility circuit as to whether or not our shows will be held this year as no schedules for our proposed 2013 shows have been produced. To clarify the position and hopefully address some of the many questions being asked at the moment the following is a statement clarifying the situation.
As most of you will be aware, the Working Belgian Shepherd Dog Society (WBSDS) had to cancel it's show which was due to be held on 29 April 2012 on the morning of the show. Due to the appalling weather conditions, it would simply not have been safe to run a show. In accordance with Kennel Club (KC) rules and the statements as to how to claim refunds under rule 21 contained within the Schedule, a full set of accounts were produced.
When producing the accounts we read the KC event cancellation policy and, as each day was run under a separate licence, we prepared the accounts based on each day being a separate event, and calculated the refund as the income from the entries for the Sunday less the reasonable costs actually incurred on the Sunday, divided by the number of runs on the Sunday. The accounts were submitted to the KC in June 2012. No comments were received from the KC on how the refunds had been calculated at that time.
The refund process got underway with 377 cheques and letters written to those people who wished to claim a refund. Obviously this took a little while with the last cheques being sent by mid-August 2012. We would have liked to have refunded sooner but obviously this process took some time. Thanks to those competitors who chose not to seek refunds and who wished to donate their refunds to supporting the fundraising effort to sending our team to represent GB at the FMBB BSD World Championships.
Following the submission of the refund accounts being submitted to the Kennel Club four months went by and, on the day I was completing the paperwork to hire Newbury Showground for our 2013 show, I checked the club paperwork to see if the actual show licences for 2013 had been received - they had not. So on 9 October 2012, some four months after submitting our accounts to the Kennel Club, I rang the KC to be informed that our club's show licences were 'on hold' until such time as further clarifications were sought. I advised the KC that the club were more than happy to answer any questions but I was advised to wait until the questions were put in writing before I replied.
On 30 October 2012, I received the letter from the Kennel Club, dated 26 October 2012. I answered all of the questions on behalf of the club with the full input from our Committee. I was advised that this information would be supplied to the KC Activities Sub-Committee (ASC ) for review on 6 December 2012, but that the outcome could not be communicated to us until 20 December 2012.
On 20th December 2012, we received a letter from the Kennel Club stating that our licences for 2013 were to be withheld as the KC ASC believed that
whilst the events were separately licensed that they were "intrinsically" linked and therefore the WBSDS should not have enjoyed any profits from the first show on Saturday 28th April 2012 and that

whilst the WBSDS paid for two separate show licences for each of the weekend shows, as indicated on our Schedule, that because we prepared our schedule as one schedule covering two 1-day agility shows that it would be a Competitor's perception that the weekend was one event, and that as such any refunds provided to the Competitors for the cancelled day (Sunday 29th April) should have been of a greater value as the WBSDS should have refunded the profit from the day which went ahead successfully.
The KC gave WBSDS a right of appeal which was heard by the KC General Committee on 12th February 2013. We submitted our appeal highlighting that
our schedule clearly shows it is two separate 1 day shows under two separate licences

in accordance with KC rules it is the Competitors' responsibility to read the Schedule and that when entering, either by hard copy or on any online system, Competitors sign to say that they have read, understood and agree to both the KC rules and club/show rules

having trawled all the websites we cannot find any agility, obedience or breed shows which are prepared using separate schedules for each day of a multiple day events which are under separate licences and

we had provided examples where other clubs/societies were in similar positions to our club during the rather disappointing British summer and had to cancel shows or days of shows, who calculated their refunds on the same basis that we did, and who have not had their licences withheld for 2013.
The appeal hearing was set for 12 February 2013 and, as the KC has a policy of not communicating decisions from such meetings until two weeks after the date of the meeting, this meant that the decision should have been communicated to the WBSDS by 26 February 2013. At the point of submitting the appeal the committee of the WBSDS still felt that there would have been time to run a show if the KC General Committee decided to overturn the original decision of the Activities Sub-Committee.
On Tuesday. 26 February 2013, the society received a letter/email from the Kennel Club stating that despite the subject being discussed fully the KC were unable to reach a decision and that a sub-group made up of members from the KC General Committee had been formed to review all the evidence and report back to the KC General Committee on 16 April 2013 and, as a result, no licence would be issued to the WBSDS for the April 2013 show.
We know that many of you have contacted us, asking if there will be a show. Obviously I can now confirm that our April show will not be held. We are saddened by not being able to provide a show as we have received many emails from people saying that they hoped our show would be on as they looked forward to attending it. Luckily this saga has not affected the WBSDS ability to support the Belgian Shepherd Dog World Champs agility team again in 2013, as we have been prudent over the last six years and put all monies raised at the April shows aside for the unlikely event that we were unable to hold a fund raising show one year. So we wish Team GB all the very best of luck in representing Great Britain at the FMBB World Championships in Slovenia, May 2013.
Please feel free to share this information with your agility friends but only by reproducing the whole statement.
Unfortunately we are not in a position to respond to any comments or requests for further information from anyone

reading this statement as the final outcome of our appeal will not be communicated to us by the KC until at least 30 April 2013.
Source: June LeFevre (02/03/13)
---
FEBRUARY 2013
First Place Processing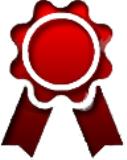 A new show processing service called First Place Processing (FPP) has been set up, initially to allow Dog Vegas competitors to enter shows and pay on-line. The site is in the early stages at the moment, but once it has been thoroughly tested, it will be rolled out to other show secretaries and organisers.
Hazel said, 'Due to the fantastic service we receive, we will still be working very closely with Paul Sensky at Longhedge Show Processing, who will still be managing the paper entries, grade changes, printing and general entry queries as well as continuing with his individual processing services.

'We will be looking to offer this service out to other shows later in the year and next year when some of the other features have been added. Watch this space!', she continued
FFP is free to register. There are no annual fee or extra costs for the competitor as the site is being funded by Dog Vegas rather than the competitors.
In the meantime, anyone who would like to experience the Longhedge Processing services can contact paul.sensky@longhedge.co.uk or to register an interest in using First Place Processing, please contact Hazel@dogvegas.co.uk
Source: Hazel Higgins (28/02/13)
---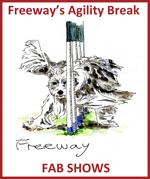 FAB Cornwall Show Postponed
On 26 February Lakefield Equestrian Centre asked FAB to postpone their Cornwall show as the field allocated for parking has suffered from the heavy rains and is likely to remain unsuitable for some time to come.
Dawn Weaver said, 'We have of course agreed but are sorry for the disappointment and any inconvenience caused to our competitors. A full refund of all entries will be made.'
FAB Cornwall will be rescheduled for later in the year when the ground has had a chance to recover and a suitable date can be identified.
There is time for you to enter Devon Dogs on 6-7 April at Okehampton should you still wish to compete that weekend. The closing date is 11 March.
Dawn continued, 'It is perhaps fortuitous that postponement has been forced upon us since, in rescheduling, we will double-check as much as it is possible to do so so that we will not be clashing with any shows that are in the planning stages as well as those already advertised. We hope that competitors in Devon & Cornwall will, therefore, have the opportunity to enjoy more shows than otherwise might be the case.'
Requests for advice of new FAB Cornwall date can be sent to: help@dawnweaveragility.com
Source: Christina (28/02/13)
---


Kennel Club Announces Support Team for Aglity Team GB
The Kennel Club has announced the support team for Agility Team GB for 2013. The team has been carefully selected by Team Manager, Mark Laker for their individual skills
Mark Laker said of the announcement: 'I'm thrilled to announce the Management Support Team for 2013. One of my priorities has been to build a team who actively support agility handlers and their dogs, by working in partnership with them. I see the Management Support Team as key players of the overall success of Team GB. Many of the people in the support team will be known to the agility community.'
The Team will comprise:-
Rachel Mowbray – Team Vet
Rachel qualified from Bristol University in 2000, and is now based at Vale Vets, in Gloucestershire, as a first-opinion and a referral vet. Rachel also has qualifications in canine hydrotherapy and runs the Vale Pets Hydrotherapy & Canine Rehabilitation Centre, which provides aftercare for dogs after injury or surgery as well as fitness training and performance enhancement for working dogs.

Rachel has been the team vet since 2008 and has been competing on the team since 2004, partnered by her Border Terrier Ag.Ch. Laurelton Winter Nutmeg. In 2008 they won a Bronze medal at the World Championships in Helsinki. As well as her veterinary role, Rachel is now integral in assisting with the mentoring and management side of the team, including course walking and mentoring. In her veterinary role, Rachel is the godsend for any competitor going abroad. She organises all of the paperwork that is required by customs officials, will assist with any pre-existing injuries or illness - or indeed new ones picked up along the way - work through warm-up routines with the dogs and handlers, and generally make life as seamless as possible from getting from the UK to the ring. All this is made possible through the tireless transporting of the 'Tardis bag.'

'I challenge you to ask for something that is not in my Tardis bag!'

Marc Saunders – Team Assistant
Marc'
s role within the Management Support team will be to assist the Manager and other team members at performance events to produce the best possible squad. Marc will assist with training sessions, help build a great atmosphere and team mentality prior to events, so team members are the best prepared as a unit and individually.

The experience Marc brings to this role comes from being involved in agility for 20 years. Marc has been a trainer for the last five years as well as running his own training club, taking seminars and judging in U.K and across Europe. Marc has a skills in team leading and been involved in many other team sports coaching/playing. Agility achievements include winning Bronze in Team and 6th individually in the European Championships of 2008. Marc was also a past winner of Olympia and reaching many other event finals with success.

Marc's strengths lie in man-management, judging individual'
s state of mind and provide motivation, if needed.

'Settling down before that big run is crucial, it'
s a fine line between success and failure. Working as a team and having faith and trust in everyone can make an average team into a great team'.


Natasha Wise – Team Assistant
Natasha Wise needs no introduction in the agility world. Three times World Champion.

'I am delighted to be given the opportunity to work with Team GB enabling us as a country to reach our true agility potential' says Natasha.

Internationally Natasha has performed at the 'creme de la creme' competition, The FCI World Championships) with her best friend 'Dizzy' for past five years and have produced 80% clear rounds including 10 individual class winners, three World Championship titles and a bronze medal in team with her fabulous team mates.

Being in agility for the past 22 years, achieving championship status with every dog she has owned or rehomed Natasha understands what it takes to enable a dog and handler partnership to reach true potential. Natasha also understands what it is like to experience loss, as loosing a beloved animal at a young age and to miss out on victory because they were not paw perfect was huge lessons to learn. Natasha says 'As a result I value even more every minute and experience I share with these beautiful athletes (dogs) we share our lives with'.

With an MSc in Sports Performance Natasha utilizes her Sport Science degrees daily to get the best out of her dogs in a competitive setting, encompassed with life experiences she has a depth of theoretical and practical knowledge to support this team.

Natasha'
s role within the team will be to act as an advisory role to the management support team and also to empower squad members using experience gained providing support to those who want it and those who are open to looking at enhanced ways of thinking similar to those used by elite sports performers.

Natasha says 'Exciting times ahead for GB agility, I want to be part of that journey and look forward to working with all those who want that too for the good of our sport.'

Emma Butler – Data Analyst
Emma will be assisting Mark by providing analysis of previous year's performances and capturing useful data with regards to the current teams'
performance. Being a qualified accountant Emma regularly analyses data and has a strong knowledge and skills on spreadsheets. Emma has been competing in Agility for five years and runs a Large & Medium dog in G4.

Mark says, 'This is a new and important role in Team GB. Agility has become increasingly more technical over the last three years with a need to fine-tune our training and preparations. To do this we require accurate data to help us make decisions and to feedback performance specific information to handlers. This is an area we need to develop our skills in, I see Emma key to this.'

Ruth MacGill – Handler Fitness Coach
Having acquired a deep interest in sports fitness and since beginning agility six years ago, Ruth has developed a series of fitness exercises, footwork drills and simple team building games designed specifically to improve the fitness levels of the elite agility handler so that they can cover the ground more efficiently and faster. A strong coaching background enables Ruth to deliver these exercises in an imaginative and enjoyable manner. The handler will be able to take away ideas and drills, which they can practice in their own time or in small groups.

Ruth has extensive experience in fitness and coaching including: BSc (Hons) Sport and Exercise Sciences (Birmingham University); England Under 18 and Under 21 Hockey International; Combined Services and Army Hockey player and captain; Combined Services and Army Cricket player, captain, coach and team manager; Awarded Commendation for Outstanding service to the Army in respect to this role and England and Wales Cricket Board Level 1, 2 and Club Coach qualifications.

Ruth is an agility instructor with UpAndOver Agility Dogs and has recently started competing with her young Vizsla, Inka.

She said 'Team sport plays a significant role in my life. I'
m acutely aware of the mental and physical pressures that international competitors experience. My experience can help prepare them for these big runs'

Dr Emma Fretwell – Team Chiropractor
Emma'
s qualifications started in 2000 with a DC in Chiropractic, followed swiftly by a BSc (Hons) in Chiropractic. She then went on to take the McTimoney style animal chiropractic course in the UK, followed in 2004 with a Basic Veterinary Chiropractic course in USA and Germany. She has since completed the Advanced Veterinary Chiropractic courses, plus various equine and canine rehabilitation seminars, courses and extended study times. Emma has also furthered her education in the 'people'
field by completing a Western Medical Acupuncture course, plus Kinesiotaping and Graston muscle technique.



Emma works very closely with Rachel Mowbray of Vale Vets as a referral consultant chiropractor, where they have established a sporting dog rehabilitation centre in Gloucestershire, Vale Pets Hydrotherapy and Canine Rehabilitation Centre, concentrating on getting our beloved pets and working dogs back up to optimum performance following injury, off-performance, post-operative etc. Rachel and Emma have worked as a team since 2008, providing their combined expertise and knowledge both at Vale Vets and for Team GB.





Emma has a quiet and relatively unflappable nature (!), and likes to be organized and prepared for any eventuality.





'I feel I can bring my calming attitude and other constructive qualities to this role, with a view to the team as a whole, offering help in whatever form this may take'.

Zoe Tharmasingam – Team Events Co-ordinator
Zoe started working at the Kennel Club in 2006 and by 2009 took on the role of WTOA Events Co-ordinator. Zoe is responsible for organising the International Agility Festival, WTOA Roadshows, Dog Activities Stand at Crufts, Working Trial Championships, Canine Sports Science Seminar and more importantly, the International Agility Teams.



Zoe will be supporting Mark and the support team along with all the competitors by organising end to end arrangements including the Performance Weekend, accommodation, European and World travel logistics, team merchandise branding and liaising with the hosting country around all administration. Zoe also works very closely with the Marketing Executive endeavouring to secure continual sponsorship for the team.





Zoe says: 'Always happy to help in any way possible. Always ask the question and I am sure to find an answer'.
Source: The Kennel Club (26/02/13)
---
Orchard Granted KC Limited Status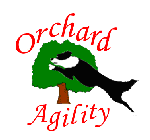 Orchard Agility have announced that they have been award Kennel Club Listed Status, and confirmed that The Summer Open Agility show will take place on 23-26 August, 2013 at the Littleport Sports & Fitness Centre (Ely).
Ian Stowers said, 'We will be adding some new classes, especially on Monday, 26th August, so watch this space for the Schedule which we will issue as soon as possible.
All other Orchard Agility shows are independent from KC.
Source: Rosemary Stowers (25/02/13)
---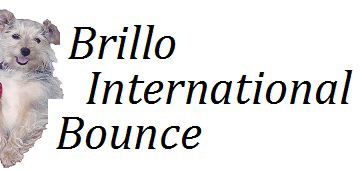 Brillo International Bounce Heats Announced
It's official. The new 2013 Brillo International Bounce is going ahead. Two competitions for Small and Medium dogs of eleven heats each have been announced, including three on 'Super Saturday', 1 June 2013. A prize money Final will take place at Blenheim ATC Agility Show Weekend at West Midlands Showground, Shrewsbury on Saturday, 7 September 2013, and it will judged by Mandy Melville-Love, according to current Kennel Club rules.
Each heat will be a single class - either Agility or Jumping. The host club can choose whichever type they want for whatever grades they want.
Because of this, the Final will consist of two rounds - one Agility and one Jumping, neither of which will be timed (max time specified). Double clears will go forward for a jump off against the clock for the top prizes at each height and a share of the £50 prize money.
This competition is indebted to the clubs and organisers that host the qualifiers. Without their support this competition would not be possible. Please remember to thank them
Brillo Qualifiers for Small & Medium Dogs
| | | |
| --- | --- | --- |
| Date | Show | Venue |
| Saturday. 11 May | Beacon ADTC Championship Show | Veseyans Sports & Social Club, W. Mids |
| Saturday, 1 June | Wye Valley DTC Open Show | Vauxhall Fields, Monmouth |
| Saturday, 1 June | Rockingham Steam Festival Open Show | Corby, Northants |
| Saturday, 1 June | PADS Open Show | Catton Hall, Derbys |
| Saturday, 8 June | Woburn Abbey Country Fair | Woburn. Beds |
| Sunday, 9 June | Chipping Norton DTC Open Show, | Daventry, Northants |
| Sunday, 23 June | Adams Open Show | Catton Hall, Derbys |
| Friday, 26 July | Derbyshire DAC Premier Show | Catton Hall, Derbys |
| Saturday, 27 July | Holkham Country Fair Open Show | Wells by the Sea, Norfolk |
| Friday, 2 August | Rushden & District DAC Open Show | Keysoe, Northants |
| Saturday, 7 September | Blenheim ATC Open Show | West Midlands Show Ground, Shrops |
Source; Graham & Luke Taylor (11/02/13)
---
Change of Venue for Wigan Show
Following three cancellations in the last three years due to poor weather and ground conditions at their previous venue in Leyland, Wigan Alsatian & All Breeds TC has found a lovely new place for their 8-9 June 2013 Open show. It will now to be held at Chipping Showground in the Ribble Valley.
With the backdrop of Parlick Fell, the showground is a 5 minute walk from the centre of Chipping Village which is within the Forest of Bowland Area of Outstanding Natural Beauty. Several great walks surround the showground and the scenery is beautiful. The village itself is very picturesque and has a couple of nice pubs serving quality food, a butchers and grocers store.
Mandy Bate said, 'We're really pleased to have secured such a well located venue which we hope you will all love too. The schedule is being finalised and will be out over the next few weeks. Camping is limited to 65 pitches so get your entries in early. Hope to see you there!!'
Further information on the area can be found here http://www.forestofbowland.com/files/uploads/pdfs/leaflets/vl_chipping.pdf
Source: Amanda Bate (04/02/13)
---
JANUARY 2013


Entries on the Day & Proof of Posting Reminder
The Kennel Club would like to remind show organisers of its proof of posting policy. Whilst it is understood that, on occasion, entries for shows do get lost in the post, it is disheartening that it appears that a small number of unsportsmanlike competitors may be exploiting the Proof of Posting system by various means.
In order to track persistent offenders, and to put a stop to this unsportsmanlike behaviour, a Proof of Posting database is in use which lists everyone who makes an entry on the day of a show. The database is updated on receipt of show reports and lists all those exhibitors reported as having entered on the day of the show.
All exhibitors will be asked to provide their proof of posting and those who repeatedly enter on the day will be required to send all future entries by Registered Post or to enter online. If further entries on the day are made, the only proof of posting that will be accepted is the show society'
s confirmation of receipt or online receipt. Failure to provide such proof could result in the disqualification of awards, as referred to in Regulations F(1)9, G23.c, H10.d, L11.c and S9.d.
Source: Kennel Club Press Office (31/01/13)
---

Agility Nuts Awarded Listed Status
Agility Nuts are pleased to announce that we have been granted Kennel Club Listed Status. Paul Senskiy said their plan is to hold two Open KC shows this summer, alongside their regular series of independent shows.
For more details and show dates, please visit www.agilitynuts.co.uk
Source: Paul Sensky (31/01/13)
---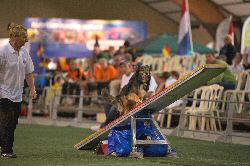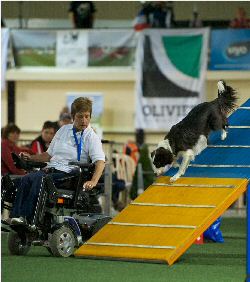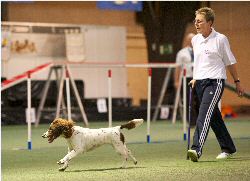 Join the IMCA / PAWC Team
The IMCA (Mixed Breed Championships) and PAWC (Paragility Championships) is a dual competition, best described as the Olympics and Para-Olymapics of Agiity. This year they are scheduled to take place in Gyula (Hungary) from 5 September 2013. In the past agility people have come from as far away as Russia and Japan to take part. Para-Agilityhandlers have disabilities ranging from wheelchair users, visual impariments and co-ordination issues but the one thing they have in common is that they are all nuts about aglity!
Last year the UK Team made history by gaining two podium places in the PAWC side and what was a very hotly contested agility international.
Currently there are no qualifiers or selection days for this competition. Any grade can apply. Last year
Team UK would be interested in hearing from anyone wanting to combine a foreign holiday with representing their country at an international event especially Small dog handlers or people would would like to strengthen the Para-Agility Team. For more details, email Angela Lucas at lucas.a3@sky.com or Team Captain Richard Partridge at perdixcott@uwclub.net
Source: Angela Lucas (30/01/13)
---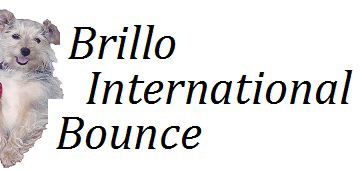 Host a Brillo Bounce Heat
Graham Taylor is launching a new competition in 2013 for Small and Medium dogs called the Brillo International Bounce. The Final and last of the qualifiers (Small & Medium) will be held at Blenheim ATC Agility Show Weekend at West Midlands Showground, Shrewsbury on Saturday, 7 September 2013. The Finals will be judged by Mandy Melville Love.
Graham Taylor explained, 'The competition is named after a Small dog we used to have and yes, his KC name was Brillo Pad!'
Eight clubs have already agreed to host heats so Graham is looking for just two more clubs to bring the total of host clubs to ten.
If your club would be interested in hosting a qualifier, please ask your show secretary to send an email to rover.pro@virgin.net for all the details.
Source: Graham Taylor (30/01/13)
---



TraVal AG Goes Listed
TraVal Agility Group is pleased to announce that it has been granted Kennel Club Listed Status. Their training methods have been assessed and approved and they are now able to hold Kennel Club Listed Open and Limited Agility shows.
They plan to hold at least three Limited shows with progression classes within the coming 12 months and can hopefully post news of them mid March. Progression classes will be graded for Small, Medium and Large and some of the special classes will cater for those who would like to try the Micro and Standard height jumps. One show will cater more for Grades 1 2 3 and 4 whilst another will include graded classes for the higher grades.
Val Clark said, 'We would like to thank all those who have supported our unaffiliated shows in the past and hope you enjoy our new format shows in the future.
For more information, visit the TraVal Agility Group web site.
Source: Val Clark (28/01/13)
---
Call for Entries for 2013 BSD World Champs Selection
The selection for the Great Britain Agility Team for the FMBB Belgian Shepherd World Championships will be held on Sunday, 17 February at Sandbourne Stables, Baughton Hill, Earls Croome, Worcestershire WR8 9DG. The judge will be Andy Brown. All KC registered Belgian Shepherd Dogs Grade 3 and above that have a top 10 place in jumping and agility in the previous year are eligible for selection. Registrations close 1 February 2013.
The aim of selection is to match the type of competition experienced at the World Championships so courses are FCI type and challenging. Although it is usually Grade 6-7 dogs that get into the team. Grade 3-5 handlers are encouraged to take part in order to get an idea of what is involved and to prepare for future years. There have been some notable exceptions with some outstanding lower grade dogs taking to the FCI courses and getting selected.
The selection is solely based on the performance on the day, and it is in two parts. First is the team selection there are 2 agility and 2 jumping runs where the selectors are looking for consistency. So the dogs with the best four scores overall make up the team. This has proved very successful with Great Britain twice winning the team event at the World Championship and frequently getting very good places.
The dogs in the team are automatically entered in the individual heats as well. However, another four dogs can take part in the individual heats only. So the second part is looking for those four dogs. At the World Championships only the best 10 from 2 x Jumping and 2 x Agility runs get through to the individual final. The standard is very high and the dogs are very fast, so the selectors are looking for the four fastest dogs that still go clear for for Individual event.
About the FMBB Belgian World Championships
The BSD World Championships is a fantastic event held every year in a different country in Europe. In addition to Agility, there are the following events. An IPO competition which is the FCI rules for Schutzhund Mondio, a protection dog sport. FCI obedience at all three grades and also showing classes. There are representatives from great Britain competing in IPO and Mondio.
The FMBB has 35 member countries. At the World Championships there are 450 – 500 dogs representing all four varieties of Belgian Shepherds. More information can be found at http://www.fmbb.net
The 2013 FMBB World Championship will be held at Koper Slovenia 1st – 6th May 2013 more information can be found at http://www.fmbb2013.si/en/agility . The BSD world championships have been held in Slovenia before and the team found that it is a beautiful and amazing country. Nearly everyone spoke very good English and were very friendly and helpful.
This year it is planned that a full squad of 8 dogs will go and that the whole team will travel together by coach. It is expected that the coach will leave Kent early Tuesday 30th April and be back in Kent Tuesday evening 7th May. The entry fees, coach and hotels will be paid for by the funds raised by BSDA and WBSDS. As the funds are raised at agility shows run by BSDA and WBSDS it is expected that people taking part in selection help at the shows.
For more information and registration forms contact the team manager Mike Bacon email mike_of_diamonds@ yahoo.co.uk
Source: Mike Bacon (25/01/13)
---
2013 Lewes Show Cancelled
Unfortunately, Lewes & District DTC has been unable to organise a show again for 2013 but they will be back in 2014 so please put Sunday, 27 April in your diary. The show will take place at their usual venue Bentley Wildfowl & Motor Museum (Halland)
They have already started organising the 2014 and are looking for judges. If you are interested, please ring Show Secretary Linda Boyce on tel. 01323 844614 or email lindam.boyce@virgin.net
Source: Jean Costello, Club Secretary (22/01/13)
---
Scrambles Postponed Again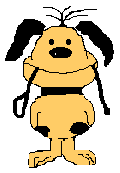 The Scrambles Show that was scheduled for 20 January has now been postponed to 3 February as weather reports say that there still might be snow next week and also to avoid the rescheduled date clashing with Pachesham's show. All entries received will be carried forward to that date.
Anyone who can't - or doesn't want - to do this date will have your entry refunded or credited to a later show.
If you want a refund, please supply your BACS details or send an SAE for cheque payment to Lu Candy at 40 Dudley Road, Walton-on-Thames, Surrey KT12 2JU.
For more information ring mobile: 07970 431744 or email: info@scramblesdts.com Website: www.scramblesdts.com
Source: Lu Candy (20/01/13)
---
After much thought the Bitz N Bobz has decided to their show on Sunday, 20 January. There is more snow forecast and the roads are pretty bad and, with the temperatures as they are, the snow will not be thawing. So from a safety point of view they have decided to move the show Sunday, 27 January.
If this causes any problems for people, they will be happy to either transfer your entry to the February show or give you a refund.
On Agilitynet Facebook Heather Mitchell said, 'We apologise if this causes any inconvenience to our competitors but think people's safety is more important. If anyone as any questions please either contact me ( Deb) on here or Heather on heathermitch@fsmail.net
Source: Heather Mitchell on FB (19/01/13)
---



Host a Crufts 2014 and Discover Dogs 2013 Qualifier
The Kennel Club is currently organising qualifying heats at agility shows during 2013 to find finalists to compete at both Discover Dogs and Crufts. The majority of these qualifying heats will continue to be held at the shows which staged them during 2012. However, the following heats are looking for new host societies and could be held at different shows if required:-
Crufts Large Novice ABC Agility Stakes

Crufts Medium ABC Agility Stakes

Discover Dogs Small / Mixi Pairs
In order to be eligible, societies must be Kennel Club registered and must hold an agility show prior to 31 October 2013. Shows will be asked to provide full details of all qualifying dogs and handlers to the Kennel Club within two weeks of the end of the show.
Show organisers wishing to stage the qualifiers are invited to contact Debbie Deuchar no later than Friday, 8 February 2013 by writing to the Kennel Club, 1-5 Clarges Street, London W1J 8AB, or by emailing debbie.deuchar@thekennelclub.org.uk. For further information, please contact the Kennel Club Working Dog Activities Team on 0844 463 3980, ext 316 or 331.
Source: Kennel Club Press Office (16/01/13)
---
New Charity Shows in Lincoln Area
A series of five new unaffiliated charity shows are being held at Bardney (8 miles east of Lincoln) this year in aid of Lincolnshire Integrated Voluntary Emergency Service (L.I.V.E.S)
Show organiser Zoe Dalby explained, 'L.I.V.E.S. First responders is a group of trained volunteers who attend to emergencies within their own locality in response to a 999 call - in most cases arriving on scene before an ambulance, due to the size of this mainly rural county and scattered villages. Their prompt attention often saves lives and prevents worsening of life-threatening conditions. They depend entirely on donations to pay for training and equipment - defibrillators, etc. It's a very worthy cause and none of us know when we might owe our lives to one of these volunteers so I'm an official fund-raiser and I'm hoping my agility shows will be well supported. My aim is to provide a lot of fun for dogs and and make a significant donation to L.I.V.E.S.
The shows are aimed specifically at beginner and veteran dogs though other grades may enter NFC and compete for Clear Round rosettes. There will be Special rosettes in every class for Best Junior (under 18) and Best Senior (over 60). There will be a pay-on-the-day Fun Class, time and weather permitting aka Zoe's famous 30 second Jumping Circle at £2.00 per dog, too.
See Show Diary for schedules and entry forms or contact Zoe on zoedalby5209@hotmail.co.uk
Source: Zoe Dalby (14/01/13)
---