Agilitynet came into it's own during the Foot & Mouth Crisis in 2002 and has not looked back since. It's here for you in t

imes of crisis such as the spring floods or show cancellations or just the everyday cut and thrust of agility life. The Net is a fast and efficient way of keeping people informed about the little changes as well as the big ones whether it be from the Kennel Club, UK Agility or independent show organisers. We can't be everywhere at once, however, so we rely on your input (and goodwill) to keep Agilitynet up to date so email us your show news as and when...
Please remind your show secretary to keep sending those updates to us and to include the name of the show, date(s), venue and other relevant details.
---
MARCH 2017

Announcing the CSJ Agility Open Inaugural Event
The CSJ Agility Open is a new, four day tournament that will launch on the 14th June 2018. Not affiliated with any organisation, it is open to all dogs and handlers worldwide and has been created in response to demand for a premier agility event unlike any other currently scheduled in the UK. It will give top level agility partnerships – and those aspiring to be – a rare opportunity to experience all the pressures of world-class competition, on appropriate and intelligently-designed courses, adjudicated consistently by qualified and experienced judges in a superb venue.
The tournament-style classes give competitors 14 runs over five exciting events: Biathlon, Pentathlon, the CSJ National Championships, Steeplechase and the Games Challenge. With cumulative scoring over several rounds, one fault doesn't necessarily mean 'game over' as there is more than one chance to qualify for the evening Finals.
Aiming to become the most prestigious event on the agility calendar, the CSJ Agility Open is being held at Addington Manor, in Buckingham, one of the finest equestrian facilities in the UK. Competitors will run on the excellent all-weather surface and the evening Finals will be held in the main arena with its tiered seating. Restaurant, cafeteria and licensed bar provide refreshments and trade stands will offer lots of opportunity for shopping.
The CSJ Agility Open will be organised by the highly experienced team behind the World Agility Open (WAO), many of whom also help run agility events all over the world, from the US Open to the UKA Grand Finals.
Founder of the event, Greg Derrett, says 'Having been involved in agility for many years, both as a competitor and show manager, I am acutely aware of the lack of opportunity for our top class and aspiring handlers to compete over appropriate courses and in an environment that tests not just their agility skills but their ability to perform under pressure.

'We will be aiming for a consistency in judging and course design to ensure the event achieves the goals we have set. All the courses at the CSJ Agility Open will be designed by the Chief Judges as a team and course faults will be marked according to the UKA Rules and Regulations, which leave little or nothing to the judge's discretion.

'A goal of the CSJ Agility Open is to help the preparation and development of future British international teams so in each height there will be a presentation for the most successful young dog at the event. This event is truly a unique opportunity for competitors to experience something radically different from the shows they attend each weekend.'
Win on Spot for WAO 2019
Competitors from England, Scotland or Wales have the chance to 'win' a spot for their respective country at the 2019 World Agility Championships.
E-gility will be providing the on-line entry and scoring at this new event.
Further details can be found at www.theagilityopen.com or on Facebook at The CSJ Agility Open.
---

Important Travel News for Agility Nuts KC April Show
Hopefully this only affects campers and people helping to set the show up, but please spread the word. Paul Seksky has just received the following information about a road closure from the venue. He has been assured that the suggested alternate routes will not be a problem for caravans:
The Highways are doing some re-surfacing of Netherfield Lane which has resulted in a partial closure from the Courtyard entrance down to the A614. This re-surfacing was due to be finished this week, however we have just been informed that they are now looking at finishing next Friday instead. This means that it will affect you set up days on Thursday and Friday. If you are approaching the Courtyard from Mansfield / Nottingham at Ollerton roundabout please take the turning for A616 Worksop road and follow until you meet two mini roundabouts. Turn right on both roundabouts on to Netherfield Lane. Follow this road until you reach the Courtyard. If you are approaching us from the A1 take the second exit on the roundabout from the A1 on to the A57, at the next roundabout take the first exit to continue on the A57. At the next roundabout take the first exit on to the B6034, continue on the B6034 until you reach a mini roundabout and then turn left onto Netherfield Lane where you can then follow the brown tourism signs for Courtyard and Museum.
Once you are close to the Courtyard will have to bring everyone attending the set up days up the Courtyard driveway. Once in the Courtyard carpark you can then turn left and left again at the five-ways junction to take you into the Events field from the other entrance. We have been re-assured that the road should open up as normal from 5pm on Friday evening, we will check this later next week with the highways to make sure that we can offer you the access to the Event field which we have agreed on. If this is not the case we will put together a back-up plan for access for your attendees.
---

UKA Jump Cup Decision
In response to recent concerns sent to UKA regarding multiple jump cups and the increase in wing wraps both on approach and landing in course design, it has been decided that with immediate effect all unused jump cups will be removed from jump uprights at shows.
On their FaceBook page they said, In UKA's 14 year history we have never had an incident reported but as an organisation we would rather be proactive on this safety concern rather than reactive. Please feel free to share this information so that everyone is aware of this change,
---
Ben Alderson Wins YKC Agility Dog of the Year
Sixteen year old Ben Alderson from Carlisle, Cumbria has won the Young Kennel Club Agility Dog of the Year at Crufts with Goose, a seven-year-old Border Collie. The competition, which was open to Young Kennel Club (YKC) members between the ages of 6-17 and their dogs, saw top young agility handlers compete for the coveted title of YKC Agility Dog of the Year before Ben and Goose took first place in the Genting Arena at the NEC Birmingham on Thursday, 9th March.
Proud owner and YKC member Ben said: 'Goose is a good agility dog but can be a little bit of a handful around the house. He is fun to be around and he's very special to me. I'm happy to have won.'
To reach the Crufts final, YKC members competed in their categories for Under and Over 12s, and for Small, Medium and Large dogs, looking to complete an agility course in the fastest time in a YKC qualifying class.
Caroline Kisko, Kennel Club Secretary said, 'Very well done to Goose and Ben for an excellent performance. YKC Agility Dog of the Year is a fantastic achievement and no doubt we will be seeing them perform at Crufts for many years to come. Their professional manner in the ring is very inspiring to other young dog handlers.'
If you would like to find out more about the Young Kennel Club and how to join please contact the Young Kennel Club team by emailing ykc@thekennelclub.org.uk or by visiting www.ykc.org.uk.
The results for Crufts 2017 can be found online at www.press.fossedata.co.uk For free downloadable images from Crufts 2017, please go to www.w-w-i.com/crufts_2017/
---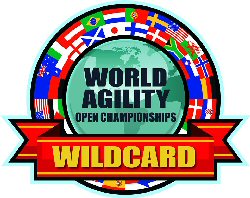 Greg Derrett has announced the 2017 World Agility Open Championships Wild Cards.
300

Dee Gamel with Kiz - USA

Fabio Mosca with Chanel - Italy

Juan Muniz with King - Spain

Miree Quechon with Jess - Scotland

Rebecka Hansson with Svea - Sweden

400

Abigail Doxford with Wigfield - England

Anouk Herijegers with Bink - Netherlands

Gemma Haycock with Ruby - England

Keith Highley with Cisco - USA

Marina Huber with Alice - Germany

525

Alan Wildman with Mynx - England

Kitty Gustafsson with Tindra - Sweden

Nathalie de Korte with Koda - Netherlands

Pau Serrano with Super - Spain

Sarah Mairs with Rhumba - Canada

600

Cecilia Klingberg with Vic - Sweden

Esther Buth with Mojo - Netherlands

Jamie Herren with Zip - USA

Rikke Wriedt with Zap - Denmark

Tobias Sjöberg with Rozz - Sweden
The 2017 WAO will be held in Ermelo, The Netherlands on 19-21 May 2017.
---

YKC Agility Team Announced for European Junior Champs
The Kennel Club has announced the names of the members of the agility teams who will represent Young Kennel Club (YKC) Agility Team GB at the European Open Junior Agility Championships in Luxembourg from 13th - 16th July 2017.
The successful handlers and dogs were chosen following this year's squad selection process. This year, two selection days were held at Nottingham Trent University, consisting both Agility and Jumping courses. For first time, the squad trained alongside the adult team. Handlers invited to both selection days competed on six courses in total, giving the them plenty of opportunity to impress.
The selection days proved highly successful. The first day was judged by Neil Ellis and the second by guest judge Romain Stein from Luxembourg, who both set a mixture of challenging courses for the competitors. The coaching team, made up of Mark Laker (Team Manager), Paul Moore (Team Coach), Ann Roberts (Team Assistant) and Neil Ellis (Team Co-ordinator) assessed the handlers on both days. Several aspects of the competitors were considered - not only their course performance, but the handler's attitude, fault recovery, and dog's health.
The Kennel Club congratulates all the handlers who have been selected to represent YKC Agility Team GB this year, which is supported by CSJ Specialist Canine Feeds and sponsored by the Kennel Club.
Agility Team GB Manager, Mark Laker said, 'After last year's success in Slovakia, even more junior handlers tried out for this year's team. The standard of competition across all heights has been very high. I am really looking forward to working with the team as we prepare for Luxembourg. Congratulations to all the young handlers who have been selected.'

Caroline Kisko, Kennel Club Secretary said, 'Many congratulations to each young handler and their dog who made it onto YKC Agility Team GB. It's a fantastic opportunity to represent both Great Britain and the YKC, and to develop their agility skills at an international level. We wish them all the best of luck for the European Open Junior Agility Championships later on in the year.'
The teams selected are as follows:-
Small
Jack Ryan with Jachols Jump Jet

Penelope Lowes with Totanium Penny Black

Lucas Irwin-Burns with Betty Boo Boo

Summer Clark with Triggerwick's Ruby AW/B
Medium
Ellie Curtis with Cacciatore Greenfinch

Shannon Springford with Shansdream a Gift of Love

Aemillia Nicholson with Roo my Little Gem

Charlotte Carlisle Martin with Whishanne Isle

Hannah Thorp with Izzie Catch a Falling Star

Lara Browne with Caramelogram seabreeze

Rebecca Colley with Debut Doodle Daydream AW(S)

Will Bacchus with Moldash Fall in Follow Me
Large
Adam Stretton with Ginny De La Patonniere

Amy Challis with Louandi Island Storm

Ben Alderson with Goose Girl

Sarah Wolverson with The Pace Meister

Rory Tidmarsh with Delanor Creme de Menthe

Samantha Pegg with Tonkory Devil In Disguise at Raylisa

Belle Howlett with Millennium Falcon Princess

Belle Howlett with Leia's Queen of Naboo

Evie Coyne with Rujaff Player of Fate

Jessica Cuthbertson with Jess and Skye Blue Shining

Mariann Bayliss with Frankie the Fidget Midget

Thomas Shaw with Mercanti Tiger Moth
Travelling Reserves
Rory Tidmarsh with Delanor Perfick Peach by D'zel

Shannon Springford with Castomya First Love

Ben Alderson with Secret Mystery Mission Impossible

Penelope Lowes with Sobriety's Come On Eileen
Non-Travelling Reserves
Kyle Davidson with Scream If Ya Wanna Go Faster

Sarah Kirk with Little Pip

Emilia Bowers with Rory Run de Lap

Katie Arnold with Emerald One Way or Another
---

Crufts 2017 on Telly
You can look forward to a record-breaking 11 and a half hours of television coverage when Crufts returns to Channel 4 and More4 this March to celebrate the world's largest dog show. With Clare Balding at the helm, Channel 4 and More4 will broadcast all the action across the four days of the show, leading up to the grand finale on Sunday when Best in Show will be crowned.
In addition to the traditional evening shows, Channel 4 will be broadcasting an extra one-hour programme from the show in the afternoon on both Thursday and Friday.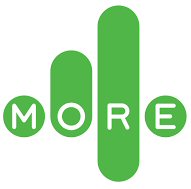 Channel 4 and More4 will cover the event at the following times:
On More4
Thursday, 9th March: 18.30-20.00

Friday, 10th March: 18.30-19.30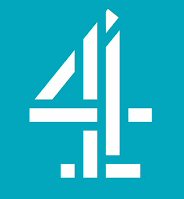 On Channel 4
Thursday, 9th March: 16.00-17.00 and 20.00-21.00

Friday, 10th March: 16.00-17.00 and 19.30-21.00

Saturday, 11th March: 19.00-21.00

Sunday, 12th March: 18.00-20.30
All of the Arena action from the show will also be shown every day live on the Crufts YouTube channel which can be found at www.youtube.com/crufts.
Caroline Kisko, Secretary of the Kennel Club, which runs Crufts, said. 'We are delighted that Channel 4 and More4 will be offering viewers at home the opportunity to enjoy even more of this year's Crufts. The event holds such a special place in dog lovers' hearts because it celebrates everything that we love most about dogs, and the programmes will reflect on the benefits dogs bring to our lives and the many fascinating aspects of Crufts.

The enhanced TV coverage will not only bring exciting sports such as agility and flyball into people's homes and will enable people to see the diverse range of wonderful dog breeds, including some of the more unusual breeds that are not often seen in the streets and parks across the country through the dog show aspect of Crufts. It will also cover topics about choosing, caring for and enjoying life with dogs, as well as different issues affecting dog owners in the UK.
Channel 4 and More4's coverage of Crufts will be produced by Sunset + Vine.
For free downloadable images from Crufts 2017, go to http://www.w-w-i.com/crufts_2017/
---

KC International Festival Open for Entries
On-line entry is now open to UK competitors for the Kennel Club International Agility Festival, the world's largest agility festival for dogs and their owners.
It's an agility that's known all around the world. For four days from 10th-13th August 2017, over 2,900 dogs and their owners are expected to arrive in the village of Rockingham for the event. During the festival, 18 rings will be set up to host the competition, which will feature dogs of all agility grades and sizes, from all over the world, with over 200 separate classes taking place.
Following the success of last year's event, 17 or more countries from around the world are expected to be represented - all competing to qualify for the top honours at Crufts or Eukanuba Discover Dogs.
Entries can be taken online at www.agilityshows.online until 15th June 2017.
Classes include:
The International Class is open to all overseas dogs, working either FCI Grade 3, or a Masters or Championship title in the USA, with the winners qualifying for the British Open final at Crufts 2018.

The British Open is for all FCI grade 3 dogs, British or Irish Grades 6 or 7 dogs or dog holding a Masters or Championship title in the USA. With the top nine Large dogs and seven Medium and Small dogs together with the top overseas based competitor from each size group, qualifying for the British Open at Crufts 2018.

The Novice Cup for FCI Grade 3, 4 or 5 dogs or dogs from the USA eligible to compete in Open or Excellent, with the top ten Large and eight Medium and Small qualifying for Crufts 2018.

The Starters Cup for FCI Grade 1 or 2 dogs or dogs from the USA Novice dogs. The top 12 Large dogs, six Medium dogs and six Small dogs will be invited to compete at the final at Eukanuba Discover Dogs 2017

The Kennel Club International Young Handler of the year is open to all grades of dog handled by those aged between 6-11, or 12-18.

The Young Kennel Club Agility and Jumping Dog of the Year is open to all members aged 6-17 years. First and second placed handler and dog in each subdivision at each heat will qualify for Crufts 2018.

The Nations Cup which sees three dogs representing their country completing a jumping round with a final agility round to decide the overall winners.
CSJ Specialist Canine Feeds' founder, Ceri Rundle said: 'CSJ is thrilled to continue to support the Kennel Club International Agility Festival. It's a big highlight in the agility calendar for us and there's such a different variety of competitions for everyone to enter into. We are looking forward to seeing the wide range of countries and agility levels competing over the course of the four days and would very much encourage people to enter if they enjoy taking part in agility with their dog.'

Caroline Kisko, Kennel Club Secretary said: 'We are really looking forward to yet another successful year in Rockingham. There are millions of dog owners in the UK and competing in agility is a great way for them and their dog to keep fit whilst having fun. With a range of different competitions to choose from, and with a fantastic atmosphere over the four days, we can see why the Festival has grown into such a large scale and popular event, attracting people and their dogs from all over the world. It's not just for skilled agility handlers. We welcome beginners to the canine activity and what a great way to start a new hobby or agility career than at the world's largest agility festival.'
Entry to the festival is free for spectators, with parking charged at £5. People are able to come along with their own dogs to enjoy the fun festival atmosphere and even take part in the 'have-a-go' agility ring (for dogs over 18 months), which gives everyone the opportunity to experience the activity for themselves. There is also the opportunity to enter the nation's favourite crossbreed competition, Scruffts Family Crossbreed Dog of the Year, which has classes such as; Golden Oldie, Child's Best Friend, Most Handsome Dog, Prettiest Bitch, Good Citizen Dog Scheme and Best Rescue. The winners of each category will go through to the exciting semi-finals at Eukanuba Discover Dogs in London on 21st and 22nd October.
For agility competitors attending the Border Collie Classic event at the Rutland Showground on 4th-6th August, who also want to attend the Kennel Club International Agility Festival, camping will be extended until Wednesday 9th August so that they have a place to stay in between events. For more information on the Border Collie Classic event please visit http://bordercollieclassic.com/.
The Kennel Club International Festival, which is in its 30th year, is kindly supported by CSJ Specialist Canine Feeds
For more information on the Kennel Club International Agility Festival, please visit www.thekennelclub.org.uk/agilityfestival or www.facebook.com/Dogagility.
---
FEBRUARY 2017

Kennel Club Release Agility Measuring Video
The Kennel Club has released a short video explaining the process of having a dog measured to compete at agility shows.
As required under Kennel Club regulations, all dogs competing in Small and Medium height categories must be measured by official agility measurers before they compete at their first agility show. A second measurement must be undertaken 12 to 24 months after the first measurement.
The video goes through the process of what the handler and dog can expect and how the dog should stand, along with measuring advice from one of the Kennel Club's Senior Measurers and Accredited Trainer, Jackie Gardner.
Caroline Kisko, Kennel Club Secretary, said: 'Agility is a fun activity for both dog and handler, but it is important that dogs compete in the correct height category. This is why we are confident that this new video will prove very useful to all people who take part in this discipline, or interested in doing so, as it explains the measuring procedure in a very easy-to-follow format.'
To see what is expected when your dog is being measured or to find a Kennel Club Accredited Measurer or Senior Measurer within your area, please visit the Kennel Club website at where a list of future measuring days is also available.
---

The Animal Health Co Classic Might Get You Wet
The Animal Health Company is delighted to announce that it will be continuing its Agility competition in 2017. The Animal Health Company Classic will welcome all sizes of Agility dogs in a steeplechase style course that features the Westcotts Water Jump!
Animal Health Company's Sales Manager Jennie Westcott said 'We are delighted to continue sponsorship of this Agility competition with new heat hosts in 2017 and I look forward to meeting everyone at our first heat at the Scunthorpe Championship Agility Show in April.'
With heats across the country - some especially for Medium and Small dogs - there are 12 opportunities in 2017 to qualify for the Autumn final.
April
May
Hatton Agility Festival -Warwick, Warwickshire

Dog Vegas - Matlock, Derbyshire

Stonebridge DTC -Chelmsford, Essex
June
Wye Valley DTC - Monmouth, Monmouthshire

Chipping Norton DTC - Banbury, Oxfordshire
July
August
Pembrokeshire by The Pond - Haverfordwest Pembrokeshire

Welsh Kennel Club Championship Agility Show - Builth Wells, Powys

The Summer Show - Huntingdon, Cambridgeshire
September
North Derbyshire Championship Agility Show - Southwell, Nottinghamshire

Paws in the Park - Detling, Kent
The 2017 final of the Animal Health Company Classic will be held at The Autumn Food & Country Fair at the East of England Showground Peterborough on Sunday, 8th October 2017, kindly judged by Championship Agility Judge Allan Mitchell.
The Animal Health Company wishes everyone a successful 2017 and looks forward to meeting you at an Agility show near you.
The Animal Health Company offers a range of products that will be ideal for the Agility dog including their new food, Westcotts. Unique to the market, it contains HypercCoat Prime a popular supplement. Westcotts, formulated with high levels of chicken and rice, is hypoallergenic, pro-biotic and has no added flavourings or preservatives produced from quality ingredients helping dogs with a sensitive palate. The Animal Health Company website has all the details.
For more information, contact Animal Health Company Classic, 2 Medley Grove Leamington Spa CV31 2GA 01926 315335 /07831 548911 email rover.pro@outlook.com
---

Review of SADOTY - Input Please
The Scottish Kennel Club (SKC) is reviewing the format of the Scottish Agility Dog of the Year Competition. This is a prestigious competition for dogs of all heights – awarded the winner of the final (held in August each year) is awarded the title Scottish Agility Dog of the Year. Currently there are 15 heats with the winners competing in the finals – held in August each year. If any changes to the format are decided then these would come in from 2018.
SKC Agility Co-ordinator Sara Hawkeswell said, 'We would appreciate some simple input from people to help us review if we have the format right and have a an online survey to seek input.'
If anyone would like to complete the survey on paper, then email Sara at sara@dynamicdogs.uk so she can email you a copy that can be printed out and returned.
The survey closes on Sunday, 5th March 2017
---
JANUARY 2017


Skipper's Pet Products Continues Agility Programme in 2017
Skipper's Pet Products has announced that is it to continue to sponsor a range of classes at Agility Shows across the country in 2017. They will be supporting three classes at each of the following events - one for each size of Agility dog. In addition, all 2016 trophy winners will enjoy a 10% discount during all of 2017 when presenting their Skipper's Plaque at the Skipper's trade stand.
Skipper's are pleased to be supporting the following events in 2017.
April 2017
May 2017
Hatton Agility Festival - Warwickshire

Nottingham Championship & Premier Agility Show - Nottinghamshire
June 2017
July 2017
Just Dogs Live - Cambridgeshire

Rugby Championship & Premier Agility Show - Staffordshire
August 2017
September 2017
Managing Director of Skipper's Pet Products Steve Moore said, 'We are delighted with our first year involvement with the Agility community and are looking forward to meeting more of you and your very fit dogs during the forthcoming season.'
---


Kennel Club Members Agree Fee Changes for Show Licences
Kennel Club members agreed to the following changes to fees for show licences at the recent Special General Meeting held in London. The amendments reflect the introduction of limited rally competitions and streamline the regulations to encompass all shows and competitions. The changes ensure that further amendments will not be required should other licence types be introduced.
The amendments also introduce a sliding scale whereby the licence fee would increase with the number of licences applied for by authorised clubs or societies for agility, ie those organisations granted listed status. This is in response to an increasing number of these organisations running high numbers of open agility shows, some of them on a commercial basis; this change does not affect registered clubs and societies whose fees are not being increased.
The changes are as follows:-
Regulation A(C)4.1
TO:
Shows and Trials
4.1 Show Licences etc.
(g) Open Breed Shows, Open Obedience Shows, Open Agility, Open Heelwork to Music Shows, Open Rally Competitions and Open Flyball Competitions (each) organised by Registered Clubs or Societies - £35.00

(h) Open Breed Shows, Open Obedience Shows, Open Agility, Open Heelwork to Music Shows, Open Rally Competitions and Open Flyball Competitions organised by Authorised Clubs or Societies - £60.00

(i) Limited Shows and Competitions organised by Registered Clubs or Societies - £10.00

(j) Limited Agility or Obedience Shows and Competitions organised by Authorised Clubs or Societies - £25.00

(Insertions underlined. Deletions struck through.)
In addition, the following new rules were agreed at the meeting:-
A(C)4.1(p) & A(C)4.1(q)
(p) For Licences issued to Authorised Clubs or Societies for Open Agility Shows there would be no change to fees for up to and including the first 10 licences per year, thereafter from 11-15 licences the fee would be £150 per day and for 16 or more licences a year it would be £250 per day.

(q) For Licences issued to Authorised Clubs or Societies for Limited Agility Shows there would be no change to fees up to and including the first 10 licences per year, thereafter from 11-15 licences the fee would be £100 per day and for 16 or more licences a year it would be £150 per day.
These changes are effective for show licences on or after 1st January 2017 but do not apply to those licences which have already been issued.
---

i
SS Update
As some of you may already be aware, Dave Jolly and Kate Austin resigned their directorships with immediate effect, without giving any notice to iSS, on Friday, 6th Jan 17. After holding key roles within the business for many years, they are now intending to create a new on-line show entering company to compete with iSS.
Facebook is currently flooded with comments suggesting that many iSS customers will move to their competing business.
Please be assured that shows that are already registered with iSS will continue to be processed fully in the normal way. There may be a slight delay in some services until we resolve the position with Dave and Kate. If they do not return to iSS, then we will have to find people to replace them of course. Their lack of giving us any notice period has made this difficult. iSS acknowledges the value of Dave and Kate and we are working, with our lawyers, to come to a resolution for the benefit of iSS and it's customers.
For all of you that hold funds with us, please be assured that, if we cannot resolve the position with Dave and Kate, then you will be refunded in full as soon as possible. I would stress that iSS is NOT facing insolvency. Your money is safe, but we would ask that you bear with us whilst we resolve the position with Dave and Kate. We appreciate some may require funds sooner, and we are working with our IT team to set up a safe and secure way to achieve this. We will keep you informed on the iSS website.
This has been a sudden and damaging turn of events but, despite the difficulties faced, services are only suspended temporarily. Dave and Kate are valued in the dog agility community and we fully intend to resolve the position with them, hopefully as part of iSS going forwards.
Thank you all for your support over the past 15 years. You are what has made iSS the best dog agility on-line entering and processing company in the UK.
June Richardson - Director
---

Hare 'n Hounds
Shows Regrettably Cancelled for 2017
Due to complications following an injury at The Hare 'n Hounds Easter show last year and after advice from her consultant, Chris Hare has decided to cancel all the 2017 Hare 'n Hounds shows.
Chris said, 'I am so sorry, but I have to cancel the Hare n Hounds shows this year at least. It was a heart breaking decision and I spent a long time crying and discussing this with my daughter Jenny but it's doctors orders so I have to. I am so sorry because it's my whole life and I love the shows and the tremendous people I have had the fortune of meeting. I have made friends who multiple beyond belief.'

'I can't even begin to thank people who have helped and supported me and the shows. I'm terribly sorry because I know so many people rely on the shows for competition and business. I have tried to text as many people as possible to personally let them know and I am sorry if I have missed you. Thank you for the overwhelming lovely messages back to me. I have run out of tissues.'
Hopefully the H 'n' H shows will be back for 2018. Jenny will keep the Facebook page going as so many people have charity and training opportunities to promote. She can answer questions with kind help from Heather and Debs. So keep the purple uniform!
Get well soon, Chris.
---

Showtime Novice Cup 2017
Following the popularity and great success of the Showtime Novice Cup in 2016, Ian and Sue Malabar have decided to repeat the series under the same format for 2017.
The Judge for the final will be Connor Harley.
Many thanks to Kingdom of Fife, Fair City, Gleniffer, Prestwick, Tweedbank and Bearded Collie Clubs for their support in holding qualifiers again this year. Special thanks must again go to Dundee for being kind enough to host the final at their Championship Show in August.
---


Agility Team GB Performance Weekend Announced
The Kennel Club has announced the date and judge for the Agility Team GB Squad Performance Weekend, which is due to be run alongside Lincoln Agility Enthusiasts show.
The performance weekend will be held on Saturday 22nd and Sunday 23rd April 2017 at the Lincolnshire Showground. The judge will be Jorge Pires from Portugal and assistant judge will be Neil Ellis.
Dogs and handlers who are not part of the 2017 squad can enter on Sunday 23rd April 2017 to gain experience on international courses designed and judged by an international judge. The coaching team will be looking for a maximum of 12 dogs (four from each height) from the Sunday competition to be invited on to the 2018 squad for the development of dogs and handlers.
The coaching team will be focusing on dogs and/or handlers new to international agility competitions and who show potential as future squad members.
The day is capped at 150 dogs in total, ideally a maximum of 50 dogs per height: large, medium and small. They must be competing at grades 6 or 7.
The closing date for entries is 6th March 2017.
Further information can be found on the Kennel Club website - http://www.thekennelclub.org.uk/activities/agility/international-agility-teams/.
---

CSJ Highland Agility Stakes 2017
This year's final will take place at the Scottish Game Fair on Sunday, 2nd July 2017 at Scone Palace.
Thank you to all the Scottish Clubs who are hosting Small, Medium and Large qualifiers in 2017
Fife DAC - 8-9 April

Scottish Border Collie Club - 15-16 April

Woodside DAC - 29-30 April

Fair City DTC - 13-14 May

Gleniffer DTC - 27-28 May
Many thanks to CSJ for their ongoing support for this event.
---


Hatton Agility Festival
The Hatton Festival is set for a fourth consecutive year on Saturday, 6th and Sunday, 7th May 2017 with classes across four dog sports so the public get a great chance to see all the stellar skills displayed. Thanks to the continued support from principal sponsor Royal Canin®, the Festival Weekend will host Agility, Canicross, Heelwork to Music and KC Rally Competitions.
Hatton Agility continues to host Crufts Agility qualifiers. YKC Jumping and YKC Team heats are joined by Anthony Clarke's Agility for Juniors qualifiers. Principal sponsor Royal Canin® hosts a heat of their Agility Challenge while The Animal Health Company makes a splash with its own unique all height Classic. There will be Agria Brillo Bounce heats for both Small and Medium dogs along with a Paws Trading / Dog Vegas Qualifier. The Agility Club Starters Cup completes the qualifiers with graded classes to suit all heights.
Alongside our Young Kennel Club and Agility for Juniors qualifiers, Hatton Festival will be holding more Junior classes that will offer £150 in training grants and a travel bursary for a lucky YKC team member travelling abroad and for several youngsters staying at home in 2017. All the details will be announced on the Country Shows Agility Facebook page later in the New Year.
Kennel Club Rally competitions will be taking place on both days of the Festival . This rapidly developing dog sport is very popular with existing teams and attracts newcomers with classes suited to all breeds and abilities. The weekend boasts six qualifying levels, plus a range of Special classes and a 'Have a Go' ring. Come and join the team, led by Claire Coughlan-Khan, for a great weekend of Rally.
Dancing dogs or perhaps more expressively K9 Performance, lead by Annette Leslie, is at the heart of the Hatton Shopping Village with classes for all ages and abilities. Last year the Crufts winners joined and this year they may be joined by BGT finalists Trip Hazard and Lucy Heath so some great routines are bound to be there to enjoy.
Some of the fittest partnerships take part in Canicross. A newish addition to the dog sport world, Alan Sherwin leads the charge here with some of the last races of the 2016 - 2017 season.
There is also something for older and younger dogs with daily family dog shows supported by Warwick Dog Club and hopefully Guide Dogs.
The Show will be held in the beautiful country location of Hatton Country World, just a few minutes from J15 M40. The venue boasts improved competition areas with better outdoor working surfaces and camping available around the rings as well as its own fantastic pub Hatton Arms, a celebrated farm shop, restaurants, farmyard and a unique shopping village.
Sheep Dash
!
Test your reflexes. Are they as good as your dog's?