The Internet has come into its own whether it be in times of crisis such as the spring floods or foot and mouth crisis or just the everyday cut and thrust of agility life. The Net is a fast and efficient way of keeping people informed about the little changes as well as the big ones. We can't be everywhere at once and so we rely on your input (and goodwill) to keep Agilitynet up to date so email us your show news as and when...
Please remind your show secretary to keep sending those updates to us and to include the name of the show, date(s), venue and other relevant details.
APRIL 2014
D5 Agility UKA Show Cancelled
It is with deep regret that due to extremely low pre-entry levels for the D5 Agility show on 3-4 May, D5 in conjunction with UKA, have decided that it is not commercially viable to run this show and therefore both parties have agreed to cancel the show.
If your payment for your entry has not yet been received, your UKA account will have been credited. Everyone who has sent a payment to UKA, will shortly receive a cheque in the post sent by D5. The UKA GT Agility Show 2nd – 4th May at Newbury will be offering all D5 entrants late entry camping and classes at pre-entry costs.
On Facebook, Julie Chapman said, 'We would like to take this opportunity to thank everyone who did pre-enter and we hope this cancellation does not cause you any inconvenience.'
The qualifiers from this show will be moved to other events and this will be announced shortly.
Source: Julie Chapman - D5 Agility & UKA
---
No Shows
The following shows will not be held this year.
It is with great regret that Golden Valley Dog Training Club has to announce that due to circumstances beyond our control there will not be an Open Kennel Club Agility Show at the Hereford Country Fair (4th August 2014) this year.
Source: Judith Trickett - Secretary
TraVal Agility Group has disbanded and is no longer taking classes or holding shows.
Source: Val Clark
Due to their show venue not being available, Redgates AC will not be holding a show this year.
Source: Tim Griffiths
---
MARCH 2014

BAA Show News
The EMDAC Four Day Show at Easter will be the first ever show in the UK where dogs are jumping no higher than their measurement to the withers compulsory and no higher than one inch higher voluntarily.
Dogs jump closer to their own height in many other countries and BAA supports any change that proves to be beneficial to the dog's long-term well being whilst partaking in the sport of agility. Over the years a substantial amount of information has been collected which provides enough evidence to support the BAA philosophy. A folder containing the documentation will be available at all BAA shows for competitors to read and copy etc.
BAA Co-founder and Administrator June Bass says, 'I am sure there will be many pictures and videos produced over the coming season which will also provide further supporting evidence. I personally am looking forward to witnessing many dogs jumping more naturally and comfortably.'
The BAA has made the other changes for dogs in Agility including:-
Lower jump heights. Dogs do not jump any higher than their own height compulsorily

Six jump heights

Five competition levels

All new dogs start at Introductory Level

Separate Veteran classes, providing Veteran friendly courses

More flowing courses with minimum 15 feet distance between obstacles in all directions

No Tyre

No Flat Tunnel

No V-bends on rigid tunnels

Internal pivot brackets on See Saws to prevent scissor action trapping incidents

Lower A Frame - 5ft maximum to apex in standard levels 4ft maximum in Veterans

Lower Dog Walk in Veterans

No Weaves or See Saw in Veterans

Fully fenced rings with L-shape entry & exit

Large spaces between rings with a 20 foot spectator rule - when requested by competitors

Six foot spacing in the queue rule
Source: June Bass (17 March 2014)
---

KC Guidance to Recent Amendments to Agility Regulations
Following the recent insertion of Agility Regulation H(1)10.g. (Competing), the Kennel Club would like to issue some guidance concerning its interpretation. Judges are reminded to act in a professional and fair manner ensuring that Regulations are applied sensibly.
Regulation H(1)10.g. states:-
The dog and handler are deemed to be under test when instructed by the Judge or the Judge's steward, by signal or voice. The test has concluded when the dog has negotiated the last obstacle, or the handler and dog have voluntarily left the ring.
The Regulation helps define the start of the test. However, there is no set time limit for when the dog and handler should actually start. The Regulation does not make any reference to marking procedure.
In the marking procedure, Regulation H(1)(B)5.a.(13) (Marking) states:-
Start- Starting prior to instruction may result in elimination. If the dog runs by the first obstacle it should be faulted with a refusal.
This means that a judge may eliminate a dog and handler in the event that they begin their round prior to receiving some form of confirmation from the scribe or judge that they can start. The only time elimination may be considered is if the dog and handler start prior to instruction.
Judges may penalise competitors in scenarios such as the following:-
When the judge is not in position to see the dog and handler start

W

hen the judge has not confirmed that he/she is ready

Before the start signal has been given by either the judge or the scribe
The agility community should note that it helped introduce Regulation H(1)10.g. and, therefore, it should ensure that the Regulation is applied correctly without finding unnecessary means to penalise the competitor. In the Agility Liaison Council's June 2013 minutes it discussed scenarios that would not apply such as, adjusting the dog's starting position after receiving the signal. Judges who are deemed to be applying this Regulation unfairly should be reported in the incident book.
Agendas and minutes from Agility Liaison Council meetings, held within the last year, can be found on Agilitynet or the Kennel Club website.
Source: The Kennel Club (04 March 2014)
---

New Interactive Way to Claim Warrant Points
The Kennel Club has announced the introduction of a new interactive spreadsheet that will allow agility competitors to apply for their Agility Warrant online.
Following feedback from agility competitors, the Kennel Club has created a downloadable document that will enable competitors to easily input accrued points and return the completed form via email. In 2013, the Kennel Club processed 489 Agility Warrants. After photocopying and printing, that used nearly 4000 sheets of A4 paper and cost over £900 in postage! By sending in your form by email, you can help reduce the amount of paper we use - and save yourself a bit of money, too.
The Agility Warrant Application Form, which uses Microsoft Excel, has been designed to be as easy as possible to use. It contains only two sections: 1) details of the handler and their dog and 2) dog's results. The form will calculate how many points handlers have earned and will indicate when they have achieved their Bronze, Silver or Gold Agility Warrants.
Handlers will be able to enter 1st-10th place and clear rounds. Unfortunately, places beyond 10th cannot be recorded but paper Agility Warrant Record Books will remain available from the Kennel Club Publications Department.
The Agility Warrant Application Form can be downloaded from the Kennel Club website. Once the form is completed, it should be saved and emailed to cat@thekennelclub.org.uk. Handlers should receive an acknowledgement within three days and their Agility Warrant within three weeks.
If you have any questions about how to use this form, please ring Canine Activities on tel. 0844 4633 980 Ext 299.
Source: The Kennel Club (03 March 2014)
---
FEBRUARY 2014

Agility People Support the Somerset Flood Appeal
When two Dog Agility friends from Somerset came up with the idea to raise funds for flood victims on the Somerset Levels, they could not have imagined the overwhelming response they would receive from the local community.
Ruth Soutar and Marilyn Adams, who both live near the flood affected areas, thought a fundraising morning at their local training field would be the perfect way of doing their bit for the Somerset Flood Appeal. Little did they know their small event called 'Run For The Levels' would result in a surge of support from across the region, and grow into an independent show with 24 classes which is due to take place at Taunton Racecourse on Saturday, 29 March.
Ruth Soutar said 'We sent out a few emails to our agility friends to see if anyone was interested and, within days, it became clear that our field was not going to be big enough to accommodate everyone. We started asking around for a larger venue and the next thing we know we have been offered the use of several large venues, assistance from equipment hirers and businesses, clubs and individuals wanting to sponsor rings and help.'
The pair have been overwhelmed with the support they have received including Taunton Racecourse who are providing a brilliant venue, while equipment costs are being covered by First Contact Agility, Daybreak Dog Training, Norton Rosettes, Taryntimers, ISS Show Services, Minster Veterinary Surgery and many other clubs and individuals. A number of organisations are sponsoring the trophies for the classes including; Paws on The Levels, Feroda Agility, Mind to Win, Poetic Paws Training, CSJ Canine Feeds, Active Dog Services, Tone Veterinary Centre and Wilmott Mobility.
Marilyn added 'We also have four judges who have stepped in to help at short notice and, on top of all, we also have raffle prizes flooding in together with offers of help on the day. It makes us feel proud to be part of such a great community who are all pulling together to make as much money as possible for the local people affected by flooding.'
All monies raised will be donated to The Somerset Community Foundation Flood Relief Fund via Just Giving which is being used to relieve the immediate hardship individuals, families and communities are facing and support their recovery over the coming weeks and months. For many, it is the second time in two years they have been affected, and whole communities have been cut off for weeks. The response within the communities themselves has been magnificent, but there is only so much they can do for themselves.
You can be part of Run for the Levels by downloading an entry form from their group Facebook page or the Agilitynet Show Diary or by registering via ISS Show Services. Those unable to attend can still donate by emailing ccwalker@lineone.net or via http://www.justgiving.com/RunForTheLevels.
Source: Christine Walker (24 February 2014)
---

Dog Vegas 15 March show

Having been let down again by ArenaUK. the Dog Vegas show on 15 March will now be held outdoors at the Oakridge Arena, Collingham, Newark. The good news is that there will be full access to the Arena's plush toilets and lovely café, but the rings will be outside.
For those who didn't go on Saturday, the Arena is 20miles North of Grantham, just outside Newark.
Orgainsier Hazel Higgin said 'We appreciate your patience in this matter and look forward to seeing you all there. Any further info will be on your welcome sheet that you can down load via the www.dogvegas.co.uk or www.longhedge.co.uk. Please share with anyone you know has entered.
Source: Hazel Higgins (24 February 2014)
---


M & M Launch New Winter Series
Moira Bowden and Maddie Greening of M & M's are delighted to announce a brand new winter series of six shows to be held at the Dog Training Barn, just outside Banbury, Oxon.
The shows will be limited to 120 dogs, with four runs for all heights and grades. The agility run and jumping run will be qualifiers for the finals to be held in March. Handlers can accumulate points at the first five shows. There will be two runs for Anysize and young dogs of 15 months and over. We intend to release the schedule and entry forms for all six shows at the same time and are very happy to accept post dated cheques to enable people to secure their places.
The Dog Training Barn is a fabulous venue with excellent facilities, rubber coated contact equipment, proper toilets (a big plus in my world!!) and light and airy surroundings. Refreshments will be available.
The dates are as follows. Put them in your diary and look out for the schedule
2014
Saturday 11th October
Sunday 16th November
Saturday 20th December
2015
Saturday 17th January
Sunday 15th February
Saturday 14th March
Moira and Maddie said, # We anticipate the series will be hugely popular and a perfect environment to bring young dogs out, train in the ring if you want, use a toy, or just go all out to try to qualify for the finals!
Source: Moria & Maddie (24 February 2014
---
AJAX Show Cancellation
Due to the recent weather and the long term forecast, it has been decided to cancel the AJAXS show on14 March as the show site is on the banks of the River Thames. By doing so at this stage many costs will be prevented, that would be otherwise have to be paid if we decided to postpone a decision until later.
The Clean Run Challenge and Agility Edge Beginners Steeplechase heats will now be held at the September AJAXS show.
In the next few days, the AJAXS entry will disappear from your account page. If you have already paid, this will leave your account in credit. AJAXS and UK Agility will foot all the costs of the show and, therefore, the full amount will remain in credit on your account. If you do wish to receive a refund, then there will be a £2 administration fee including bank and postage charges. Please email enquiries@ukagility.com
Source: Greg Derrett on FB (18 February 2014
---

Dog Vegas 22 February Show

The Dog Vegas 22 February show has now changed venue to The Oakridge Arena. This is due to ongoing extension works at the Arena UK, that would make holding the show there unsafe.
The new venue is only around 19 miles from the original venue. It has a café on site, and a good exercise area, so the facilities are equal to or better.
Full details will be on the welcome sheet that will be with your running orders.
Please let anyone you know who is going.
Source: The Dog Vegas Team (10 February 2014
---

Blackdown Limit is Cancelled
The indoor school at Heazle has significant roof damage and may not be repaired in time for our limit show on Sunday, 9 February. Given that the forecast for Saturday afternoon/evening is for very high winds and heavy rain, we have no alternative to cancelling the show. Sorry, but safety is paramount (again).

Please give us time to work out the costs the club will incur and to sort out the refund situation.

Please also let others know who may not have email, or access to the internet - it is on our website as well as Agilitynet.
Aftermath... Thanks for putting up our message about the cancellation of our limit show. Only one person turned up on the day, so it seems all our efforts to tell people did work and Agilitynet played its part in that. So many thanks. Lisa Wilson
Source: Lisa Wilson (07 February 2014
---
JANUARY 2014

Bigger, Better & Longer KC International Festival
The Kennel Club's International Agility Festival reaches its 10th anniversary this year and to celebrate the success and popularity one of the largest agility events in the world, it will be even bigger and better in 2014.
Once again taking place at the idyllic venue of Rockingham Castle, Leicestershire, the International Agility Festival has been extended to four days, starting on Thursday 7th August and running until Sunday 10th August. The principal sponsor of the festival will once again be CSJ Specialist Canine Feeds for the second year running.
A number of exciting changes have been made to ensure that the four days of the festival are action packed. This includes Championship Status being granted to the festival for small, medium and large dogs, taking the total number of Championship agility show societies to 27 for large dogs and 26 for small and medium dogs. As well as Championship classes, for the first time the event will also feature the Olympia semi-finals, a Special International Class and more standard classes.
Ceri Rundle, Founder of CSJ said: 'It means a lot to us that the Kennel Club Agility Show has now been granted Championship status. We like this event because it welcomes all dogs, from Sheepdogs to Schnauzers, from countries all over the world. We welcome the news that the show will be extended to four days, which gives more hard working dogs and owners a chance to win. We'd like to thank the Kennel Club for putting on this fantastic annual event, which gives fit and intelligent dogs a chance to shine.'
Timetable
| | |
| --- | --- |
| Thursday 7 August | Friday 8 August |
| Championship | Olympia Medium 3-7 Agility Semi-Final |
| Special International | Olympia Small 3-7 Agility Semi-Final |
| Starters Cup Qualifier | Olympia Large 3-5 Novice Quarter Final |
| Novice Cup Qualifier | Olympia Large 6-7 Senior Quarter-Final |
| International Young Handler Qualifier | British Open Qualifier |
| 2 x combined standard classes for all heights | Standard Agility classes for all dogs |
| 1 x Any size class | Standard Jumping classes for all dogs |
| | |
| Saturday 9 August | Sunday 10 August |
| International Young Handler Final | British Open Semi-Final |
| Olympia 3-7 ABC Semi-Final | Nations Cup Qualifier and Final |
| Starters Cup Semi-Final | YKC Agility Dog of the Year |
| Novice Cup Semi-Final | YKC Jumping Dog of the Year |
| Standard agility classes for all dogs | Standard agility classes for all dogs |
| Standard jumping classes for all dogs | Standard jumping classes for all dogs |
Please note that the schedule for the festival will be available at Crufts on the Dog Activities Stand in Hall 3. For more information about the Kennel Club International Agility Festival, please visit www.thekennelclub.org.uk/agilityfestival or email agilityfestival@thekennelclub.org.uk
Source: The Kennel Club Press Office (20 January 2014)
---
Judges' Course Measuring Instruction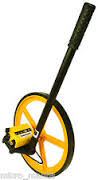 In January 2014, the Kennel Club made it compulsory for judges to use a surveyor's type measuring wheel to obtain applicable course times. It has ruled that the centre to centre - straight line method (C2C-SLM) is to be used.
In preparation for its introduction Gary Murphy ran work shops in 2013 instructing interested parties on this method. As all judges and interested parties could not take up this opportunity, Gary has produced a useful DVD covering all aspects. This includes PDFs of script and diagrams, the matrix and how to read it and instruction via video footage with voice over.
The price for this DVD is £13 including postage.
To make enquiries or order the DVD, please contact Helen Murphy via FACEBOOK or email Gary on hmurphy220163@btinternet.com
Source: Helen Murphy (15 January 2014)
---

Reminder: No Wallingford Show in 2014
In 2014 the traditional date for Wallingford Dog Training Club's Open Agility Show falls over the Easter weekend. The Committee has decided not to compete with all the other Easter shows next year. They have looked hard for an alternative date in 2014 without success, so it's been decided that WDTC will not be holding a show in 2014, but they plan to be back in 2015 on our traditional dates - Saturday, 18th and Sunday. 19th April.
Source: Jacky & Ian Hutchinson(15 January 2014)
---

Your Chance to Host Crufts 2015 Qualifiers
The Kennel Club is currently organising qualifying heats at agility shows during 2014 to find finalists to compete at Olympia, Discover Dogs 2014 and Crufts 2015. Whilst the majority of these qualifying heats will continue to be held at the shows which staged them during 2013, the following heats are looking for new host societies, and could be held at different shows if need be:
Crufts Teams - Small
Crufts Teams - Medium
In order to be eligible, societies must be Kennel Club registered and must hold an agility show prior to 31 October 2014. Shows will be asked to provide full details of all qualifying dogs and handlers to the Kennel Club within two weeks of the end of the show.
Show organisers wishing to stage the qualifiers are invited to contact Katharine Broers no later than Friday, 24 January 2014 by writing to the Kennel Club, 1-5 Clarges Street, London, W1J 8AB, or by emailing katharine.broers@thekennelclub.org.uk. For further information, please contact the Kennel Club Working Dog Activities Team on 0844 463 3980, ext 330.
Source: The Kennel Club Press Office (06 January)
---
New Venue for East Anglian BCC
East Anglian Border Collie Club is pleased to announce some changes to their summer agility show on 12 and 13 July. They have booked a fantastic new venue - White House Farm, Long Sutton PE12 9AQ in Lincolnshire for a new two-day show, with up to four runs per day for all heights and grades. They are still looking for a couple of judges, so if you are interested please get in touch with either Jill Spurr or Liz Brown at L&N Show Services.
The Schedule will be available through L&N soon, but make a note in your diary in the meantime.
Source: Jill Spurr (05 January 2014)
---
DECEMBER 2013

England WAO Squad Named
Marilyn Adams, Anthony Clarke & Lee Gibson are pleased to announce and then Team as below
650

525

Jo Tristram & Bitz

Steven Richardson & Libby

Jessica Clarehugh & Cara

Alan Wildman & Mynx

Karen Marriott & Puzzle

Nicola Wildman & Zoom (non-travelling reserve)

400

300
Source: M Adams (30 December 2013)
---

CSJ Highland Agility Stakes 2014 Update
This year's CSJ Highland Agility Stakes final will take place at the Scottish Game Fair on the weekend of 5-6 July at Scone Palace. The judge will be the vastly experienced and well known Blair Cochrane.
Thank you to all the Scottish Clubs who are hosting qualifiers in 2014.
Dundee ADTC - Small, Medium and Large qualifiers

Fife DAC - Small, Medium and Large qualifiers

Scottish Border Collie Club - Small, Medium and Large qualifiers

Woodside DAC - Small, Medium and Large qualifiers

Fair City DTC –Small and Medium qualifiers

Gleniffer DTC – Large qualifier
Many thanks to CSJ for their ongoing support for this event.
For rules and regulations click here
Source: Lisa Duggan (28 December 2013)
---

Dawn & Dogs Shine in America
Orange County Convention Center in Orlando, Florida with her Papillon, Ag.Ch. Tonring Just a Puzzle (Puzzle) and her crossbreed, Ag.Ch. It's Easy With a Beezy (Breezer). She was awarded 1st place in Round 1 with Breezer and 3rd place in Round 1 with Puzzle, and came 27th overall with Breezer in the finals which took place on 14th and 15 December.
Dawn commented, 'Puzzle received top international dog in his group and third best toy overall. Breezer ended up third international dog in her group and top miscellaneous dog in her group awards. They both did really well even though Puzzle unfortunately slipped on the matting and came out of the weaves in round three. I'm very proud of them.'
Dawn teaches agility full-time and gives seminars internationally as well as achieving major wins competitively. Her accomplishments include winning the prestigious Kennel Club Olympia Stakes four times with her dog, Chelsea and winning the Crufts singles with her dog, Promise.
The dogs she competed with at the AKC Invitational are also highly regarded. Puzzle is the only Papillon ever to have become an Agility Champion in the UK, and Breezer, a Bearded Collie/Collie X, has won the Crufts Agility Championship.
To find out more about the AKC Agility Invitational or for the full list of results, visit http://www.akc.org/events/agility/invitational/2013/results.cfm.
Source: The Kennel Club (17 December 2013)
---
Good Luck to Dawn Weaver at the AKC Invitationals

The Kennel Club would like to send its best wishes to Agility competitor Dawn Weaver who will be representing Great Britain at the American Kennel Club's Invitational Weekend this week.
Dawn is hugely successful in the world of Agility. She teaches agility full-time and gives seminars internationally as well as achieving major wins competitively. Dawn's accomplishments include winning Olympia four times with her dog Chelsea and winning the Crufts singles with her dog, Promise.
Dawn will be travelling to Orange County Convention Center in Orlando, Florida with her Papillion, Tonring Just a Puzzle (Puzzle) and her crossbreed, It's Easy With a Beezy (Breezer) where they will compete at this weekend's event.
After an impressive 12th place at last year's event, the Kennel Club wishes Dawn every success at this year's competition. Perhaps she will be able to add more medals to her already impressive collection.
Source: The Kennel Club (13 December 2013)
---



The 2014 KC Agility Team GB Squad Announced
Two teams will be selected from the squad which will go on to represent Great Britain at both the European Open Agility Championships in Hungary from 24th – 27th July 2014 and the Agility World Championships from 11th – 14th September 2014. Team GB is kindly supported by the Kennel Club, CSJ Specialist Canine Feeds and Eurotunnel Le Shuttle, the Kennel Club's preferred cross-channel partner.
The 2014 squad has been selected following the collection and submission of points from prestige agility events held during 2013. Early next year, the squad will attend two squad days which will be followed by a Performance Weekend held on 26th and 27th April in conjunction with Lincoln Agility Enthusiasts Show. Following the Performance Weekend, two separate teams will be selected for each of the Championships.
Agility competitors not part of team GB will also get the opportunity to compete at the Performance Weekend (on Sunday) to give them an opportunity to practise on European style courses and receive feedback from the International Team Manager. Although these competitors will not be considered for the GB team, it will give them a feel for European style agility and could inspire them to try out for the Championships in 2015.
Team Manager, Mark Laker said: 'I'm very pleased to be announcing a very strong squad for the 2014 international events. We received accumulated points from KC showcase classes from many top handlers during 2013 which has made it a tough job selecting the squad. For these handlers, the selection period from 1st Jan to 30th April is their opportunity to prepare for team selection in May.'
The successful handlers and dogs are as follows:-
Large
Matt Goodliffe - Turboed Widewater Wizard

Lee Windeatt - Ag.Ch. Darleyfalls Pipistrelle

Charlotte Harding - Ag.Ch. Rujaff Red Hot Scandal

Dave Munnings - Devongem Mister Boss Man

Shaun Hunt - Ag.Ch. Get Inna Phix

Alan Short - Give It Some Juice Irn Bruce

Greg Derrett - Ag.Ch. Nedlo Detox Sproglett

Jessica Clarehugh - Lynwood Cara Fuzzy Logic

Greg Derrett - Devongem Rehab Sproglett

Steven Richardson - Noworries Son of Sweep

Martin Reid - Went With a Flash

Alan Wildman - Chikaramor Born Performer AW/G

Ian Jackson - Darleyfalls at Midnight

Sarah Young - Gunran Hotshot

Anthony Clarke - Ag.Ch. Blazing Red of Rujaff

Marc Wingate-Wynne - Nedlo Strictly Classic

Natasha Wise - Flickcee Latin Dancer

Laura Chudleigh – Flickcee Hot Rod

Alison Roets - Eostre of Berkano
Medium
Steven Richardson - Ag.Ch. Noworries Sweep's Dream

Natasha Wise - Ag.Ch. Raeanne's Flipping Heck

Sian Illingworth - Arnpriors Made of Honour

Nicola Wildman - Ag.Ch. Za Zar Zoom

Christine Wingate-Wynne - Obay Tiz Wild

Rebecca Sargent - Raeannes Aurora

Angela Williams - Withers Farm Perfect Ten

Sian Illingworth - Ag.Ch. Falconmoor Shadow Dancer

Jenni Machon - Cloudtenn Fuel for Life

Neil Ellis - CheekyChester The Jester

Gemma Haycock - Simply Red Roobs

Alan Gardner - Ag.Ch. Touchango Again Girl AW/G

Amanda Hampson - Ag.Ch. Shoredancer Sea Jade

Karen Gibbons - Riverbend Mitzie
Small
Bernadette Bay - Ag.Ch. Obay It's Got Pizzazz

Clive Foden - Mohnesee's Miss Chief AW/G

Rosie Cavill - Ag.Ch. Fieldspy Leana

David Wright - Shanandi Strike it Lucky

Marc Wingate-Wynne - Ag.Ch. Vanitonia Mister Big

Jeanette Tandy - Wee Betsy Boo

Jo Turner - Twinyos Golden Eye

Daniel Croxford - Bogshole Bess Beauty

Louise Eden - Clanavon Misty Shadow

Sam Roe - Odds On Deefah Do

Neil Harding - Kyvallack Dare to Dream
Mark Laker added, 'We have also invited the first three handlers on to the development programme which will enable us to identify and develop future top handlers. I'm very pleased to have the opportunity to start the Team GB Development programme, working with Karen Hampson, Natalie Webb and Sue Cooper who have all shown potential as future team members. I firmly believe we need to be identifying, developing and supporting our future top international handlers, which is what this programme is designed to do. This is the first step of putting this programme in place.'
The Kennel Club encourages all agility enthusiasts to join the KC in supporting the teams by following the action on the Dog Agility Facebook page.
Source: The Kennel Club (10 December 2013)
---

Dogs Unleashed Returns to the KC Agility Calendar
Dogs Unleashed is pleased to announce that they will be holding a Kennel Club licensed agility show at next years event.
The event sees qualifying heats of the Drontal Agility Challenge and Brillo International Bounce added to a great weekend of Agility. They are also delighted to welcome Paws Trading who will be supporting classes over the weekend with lots of goodies. Agility camping will be provided close to the ring and a schedule will be out in the New Year 2014.
Dogs Unleashed is an exciting, fun filled and informative day out for the whole family and attracts thousands of visitors. It is held in the heart of the Peak District on Bakewell showground on 28th and 29th June 2014.
For more information, contact: Country Shows Agility 2 Medley Grove Leamington Spa CV31 2GA 01926 315335 / 07831 548911. Email rover.pro@virgin.net
Source: Like Taylor (04 December 2013)
---

Hatton Agility Festival Launched
The Hatton Agility Festival will take place at Hatton Country World, Warwickshire for the first time in 2014, on the Saturday 10th and Sunday 11th May. This fantastic venue is offering more than just an Agility show and is set to become a great weekend away.
There will be hosting four qualifiers - all held on suitable ground for Agility competitions.
1 x Dog Vegas Large 1-3 qualifier, supported by First Place Processing

1 x heat of the 2014 Drontal Agility Challenge

2 x heats of the Brillo International Bounce competition for Small and Medium handlers, which was a great success in 2013.
Located in the beautiful Warwickshire countryside, Hatton is a great venue for this new event. Within walking distance of the site are Hatton Shopping Village, the Grand Union Canal Towpath and the Hatton Arms.
Hatton Shopping Village is housed in a cluster of Victorian farmyard buildings and offers around the 25 retailers with gifts, jewellery, antiques and furnishings you will not find on the high street. Why not bring the children who can enjoy the fabulous Hatton Farmyard attraction, one of Britain's largest centres. More information at www.hattonworld.com
Interested in earning some pocket money?
Why not get a group of you together and run a ring for the weekend, offering you a great camping discount and a cheque at the end of the weekend! We'll even give you a shopping budget! Drop us an email for more information.
Schedules out soon.
For more information, contact: Country Shows Agility 2 Medley Grove Leamington Spa CV31 2GA 01926 315335 / 07831 548911. Email: rover.pro@virgin.net
Source: CSA (04 December 2013)
---
NOVEMBER 2013

New Springtime UKA Show Announced
UK Agility is pleased to announce a new show for the South East to be held at Bentley Country Park near Lewes, East Sussex. Springtime UKA will be held on the 29-30 March 2014 and will be hosting two qualifiers, specifically, the Clean Run Challenge and Split Pairs, sponsored by Emma Elliott Photography.
There will be camping available at this beautiful venue in the heart of the Sussex countryside. Bentley Country Park have kindly offered discounted entry ticket which will be available from the secretary's tent. Sadly dogs cannot go into the park due to a zoo Licence. However, there is a lovely mapped stroll over neighbouring fields so everyone can have fun.
Be sure to book early to ensure you have your camping.
Source: Kim Pennells (25 November 2014)
---
IFCS Team Selected for 2014

The FAB Committee is pleased to announce that following the IFCS Qualifiers held at the 2013 FAB Shows, a team has been formed to represent the UK at the IFCS World Championships in the Netherlands on 7-11 May 2014.
This prestigious IFCS competition will now have the added benefit of being annual rather than bi-annual with Qualifiers held at FAB Shows every year. It has lots of events which include four as a team, specifically - Agility, Jumping, Snooker and Gamblers. Unlike other associations, there are Individual medals available for each of these Team events. There is also the Biathlon which is combined Agility and Jumping so there is plenty to go for. It is an amazing competition!
There are nine FAB shows in 2014 with qualifiers at five of them plus a North of England IFCS Qualifiers Day.
Maxi dogs
Abigail Doxford with Smooth Criminal (Oggy)

Angela Williams with Nedlo Jitterbug (Tif)

Pat Brown with Nedlo Sheez a Diva (Diva)

Dawn Weaver with Lotus the Promise of Speed (Lotus)
Midi Dogs
Kim Kraushar with Shock of Tollcarne (Bubtee)

Tracy Runyeard with Top Devonairs in a Tizz (Tizzy)

Dawn Weaver with Ag.Ch. It's Easy with a Beezy (Breezer)
Mini Dogs
Rhoda Burdett with Chandling Ebony Charge (Brodie)

Lian Knight with Licosateria Mai Rising Son (Sonic)

Mark Douglas with Danfrebek Star Blossom at Starsofmars (Blossom)

Abigail Doxford with Annervalley Cassie (Wiggy)
Toy Dogs
Matthew Burdett with Mountland Made in Heaven (Bracken)

Tracy Ryan with Abbicher Dreaming (Tink)

Kaylee Rowsell with Misty Dream (Tommy)

Lian Knight with Blenmerrow Sizzling Star (Sizzle)
Team Logistics - Mike Shaw
The 2015 IFCS Championships - Qualifiers at 2014 FAB Shows - will take place in Italy in April/May 2015 with the date and venue yet to be confirmed.
Source: Christina at FAB (22 November 2014)
---
Brillo Bounce Invites...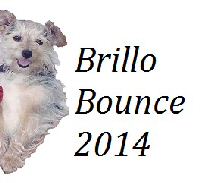 The organisers of the Brillo International Bounce competition are seeking a total of 15 Agility hosts to hold 2014 qualifying heats for Small and Medium dogs.
Graham Taylor said, 'We already have five confirmed hosts and we hope your club will wish to join them for the 2014 competitions.'
Hosts are welcome to use any existing Agility / Jumping class at their show for these heats - no matter what grade. The final will then be a mixture of abilities through Grades 1 – 7 run at each size.
The three top handlers from each qualifier (Small & Medium) will be invited to attend the Final to be held at Blenheim ATC Agility Show Weekend at West Midlands Showground, Shrewsbury on Saturday, 6 September 2014.
The Brillo International Bounce Final will consist of two rounds (1 x Agility and 1 x Jumping) for each size of dog which will not be timed (max course time specified) and the best dogs including all double clears will go forward to the final scoring round. All double clears will compete in the final round which will be a jumping round against the clock to find the winner at each size of dog.
At the final each size of dog competition will enjoy £50 of prize money and commemorative rosettes to the winners.
For more details, contact Graham Taylor 2 Medley Grove Leamington Spa CV31 2GA . Ring m. 07831 548911 or email rover.pro@virgin.net
Source: Graham Taylor (14 November 2013)
---

Important Kennel Club Olympia Changes
From 2014 the Olympia Semi-Finals for all five competitions will take place at The Kennel Club International Agility Festival which is held in the Midlands annually in August. In future Novice G3-5 and Large G6-7 will be known as Quarter-Finals to reflect the fact that there is a Semi-Final at Olympia for these competitions.
There is a change of grading for ABCs, Smalls and Mediums, which will not affect any handlers who have qualified or have entered show on schedules released by clubs under the previous regulations at the time of the publication of these rules.
The specified height of flyball hurdles has been lowered to encourage the smaller breeds this will not affect the 2013 final at Crufts 2014 which will be on the 2013 height.
All events must be judged under the appropriate Kennel Club regulations H & H(1) in force at the time of the event. Competitors entering any competition will be deemed to have agreed to abide by these regulations.
Source: Dave Ray (07 November 2013)
---
IFCS News

IFCS have announced that the World Championships will now be held annually instead of bi-annually and that the event will be far more prestigious so qualifiers will be held at FAB shows every year. They have also announced that from 2014 each handler may only compete with one dog per height. Team members can take two dogs provided they fall into different heights and both have qualified.
The IFCS World Championships have lots of events and dogs will be able to compete in all four team events (Agility, Jumping, Snooker and Gamblers.) Unlike other associations, there are also individual medals available for each of these team events. There is also the Biathlon event which is combined Agility and Jumping so there is plenty to go for. It is an amazing event.
Next year, the 2014 IFCS will be held The Netherlands in May. Team members will be announced soon from those who qualified at 2013 FAB shows. IFCS 2015 will be in Italy in April or May. Qualifiers will be held at some of the 2014 FAB Shows. Keep an eye on Agilitynet, ISS and www.dawnweaveragility.com for the confirmed dates
Source: Christina at Dawn Weaver Agility (06 November 2013)
---
Clevedon 15 December Show Update
Clevedon Agility Show Society has received far more entries than anticipated. Restrictions at the venue, however, mean the number of rings cannot be increased. There will still be three reasonably sized, fenced off rings and three additional judges have been appointed. There will no lunch breaks.
The order of judging will be approximately:-
0800 – 1000 - All G1 & 2 all sizes
1000 - 1300 - All G6 & 7 all sizes
1300 – 2000 - All G3,4,5 all sizes
Final details will be available for download with the ring plan.
Show organiser Mike Bacon said, 'We appreciate that this will not suit some people so if anyone wishes to withdraw their entry they are able to until 8th November and will receives a full refund.'
To withdraw your entries, contact ISS by using http://www.ishowservices.com/ or email Show Secretary Claire Bacon on bclaire57@hotmail.co.uk
Source: Mike Bacon (04 November 2013)
---

Championship Agility Status 2014 & 2015
The Kennel Club has announced that the Welsh Kennel Club has been awarded Championship agility status for Small, Medium and Large dogs from 2014 onwards, joining both Championship Breed and Obedience events. The Championship Agility classes will be on Saturday 16 August 2014 at the Builth Wells Showground and will be judged by Hilary Bowden. The venue has excellent caravan and camping facilities on a permanent site which should make it a fantastic show.
In addition, from 2015 onwards, the Scottish Border Collie Club has been awarded Small and Medium Agility Championship status to add to its existing large dog Championship status. This takes the total number of Championship agility show societies to 26 for Large dogs and 25 for Small and Medium dogs.
Kathryn Symns, Kennel Club Canine Activities Executive said: 'We are delighted for both the Welsh Kennel Club and the Scottish Border Collie Club and wish them both every success.'
Any society interested in applying for future Championship Agility Status should submit a presentation for consideration by the Activities Sub-Committee. Please note you should also submit your intended show date, it will be necessary to select a date that does not coincide with another Championship agility show.
Applications should include details of the society's committee structure and show management team, as well as providing information on the proposed show venue stating the facilities available for judges, competitors, dogs and spectators.
Presentations should be submitted to Joanna Nosalik, Canine Activities Department, The Kennel Club, 1-5 Clarges Street, Piccadilly, W1J 8AB or by email: cat@thekennelclub.org.uk.
Source: Kennel Club Press Office (01 November 2013)
---
OCTOBER 2013

Pet Passport Necessary for Travel to Republic of Ireland
The Kennel Club would like to remind all dog owners that, under UK law, any dog travelling between the UK and the Republic of Ireland must have a pet passport.
For the avoidance of any doubt, Northern Ireland is part of the UK and anyone wishing to cross the border between Northern Ireland and the Republic of Ireland with their dog must have a pet passport by law.
The Kennel Club has been informed that the UK has been stepping up its checks on dogs travelling to/from the Republic of Ireland and anyone who does not have a pet passport risks being prevented entry with their dog into the UK and could even face court proceedings. Anyone planning on exhibiting their dogs at shows in the UK, including Crufts, should ensure that their dog's pet passport is up to date in advance.
In addition to a pet passport, it is a legal requirement for a dog entering the UK from the Republic of Ireland to have been vaccinated against rabies at least twenty one days before travel, and be microchipped.
For further information on the Pet Travel Scheme, please visit www.gov.uk/take-pet-abroad.
Source: Kennel Club Press Office (17 September 2013)
---
SEPTEMBER 2013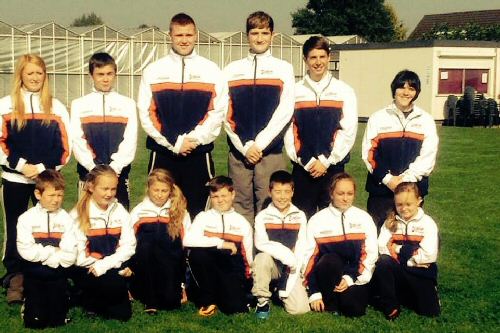 Agility for Juniors European Cup
The Junior GB Team, organised by Anthony Clarke, has left for 2013 Agility for Juniors European Cup in Bemmel, Holland this weekend. This is the first time at GB will be represented at this competition. Held under FCI rules, it will be judged by Carl De Rouck.
Selected from try outs that took place on 28 April 2013, the Juniors chosen to represent Great Britain include:
Jack Biddle with Bailey
Gio-Gio Botto with Bambi
Cameron Bunce with Jay & Lia
Amy Challis with Woody
Sam Chapman with Pace
Jess Clarehugh with Cara
Daniel Croxford with Bess
Richard Davies with Jet
Belle Howlett with Leia
Ffion Hughes with Lowri
Lucas Irwin-Burns with Boo
Tom Paterson with DJ
Hannah Payne with Cola
Good luck to all.
Source: Ant Clarke (25/09/13)
---


Agility Regulation Changes Made by Kennel Club
The Kennel Club has made changes to the current Agility Regulations, which will come into effect on 1 January 2014.
The General Committee has approved an amendment to Regulation H(1)4.b. (Marked Running Orders Championship Class) to remove competitors' addresses from Championship catalogues. As personal details can be located through other means, this information in the Championship catalogues has been deemed unnecessary.
Regulation H(1)4.b. (Marked Running Orders Championship Class) has been changed to the following:
TO


b. Championship Agility Class - An alphabetical index containing the names and addresses of competitors (unless withheld by competitors), the number and name of each exhibit and the number of the Championship Agility Class in which it is entered, giving a separate line to the name of each competitor, and the full particulars of the exhibit as given on the entry form completed by the competitor.

The General Committee has also approved the amendment of Regulation H(1)(C)2. to permit Listed Status clubs to take part in agility matches
Regulation H(1)(C)2. has been changed to the following:
TO


Only registered Clubs, Societies Dog Training Clubs and Listed Status Agility Clubs may hold Agility Matches. (Addition underlined)
Source: The Kennel Club (22/09/13)
---

Olympia Finalists Announced
This year's finalists of the prestigious Kennel Club Olympia Agility Stakes finals have been announced.
The country's most talented agility dogs and handlers have been competing in qualifying heats at agility shows across the country in an attempt to gain a place in the finals that take place from 18-22 December 2013, as part of the London International Horse Show.
The Kennel Club Olympia Agility Stakes are held in association with GWF Nutrition's Joint Aid for Dogs and will see dogs and their owners compete in five finals, in the small, medium, large, novice and ABC (Anything But Collies) categories. There will also be two semi-finals, for the novice and large dogs categories, which will see 36 dogs in each category whittled down to ten who will go on to compete in the grand final. For medium, small and ABC dogs, ten dogs for each category have already qualified for the Olympia final.
Caroline Kisko, Kennel Club Secretary said: 'Olympia is one of the most important showcase events for agility in the UK. The atmosphere is always fantastic with it being so close to Christmas and the competitors look forward to competing here every year. We would like to congratulate all of the finalists and look forward to what is set to be another exciting year for the event.'
Judging the 2013 Kennel Club Olympia Agility Stakes will be Bill Glover.
List of Competitors
Not in Running Order

The Kennel Club Olympia ABC Agility Stakes Finals

Wednesday, 18 December 2013

Name

Dog

Breed

Penny Harrison

Claret And Blue

Cross

Stewart Lovatt

Cories Blade

Kelpie

Amy Creaser

Gary's Gift

Bearded Collie

Victoria Lyons

Jamedemi Molly Andromeda

Labrador

Nigel Staines

Morgans Assassin

Kelpie

Michelle Griffiths

Minka Phoenix Jazz

BSD

Fiona Morrison

Ruchanroo Rhymenreason

Vizsla

Karen Young

Rock Melody

Bearded Collie

Vicky Tough

Gaveloch Cadrona Law

Labrador

Joanne Sullivan

Alfredo Frog

Cross
The Kennel Club Olympia Medium Agility Stakes Finals

Thursday, 19 December 2013

Name

Dog

Breed

Natasha Wise

Ag.Ch. Raeannes Flipping Heck

BC

Heather McLean

Ag.Ch. Morgans Chance Navigator

WSD

Jacqui Tarn

Midnight Of Merle Kracker

WSD

Nancy Hudson

Obay Tiz Zensational

Sheltie

Rob Evans

Giftnell Ali's One Freta Of Berkano

BC

Julie AShton

Master Dumbledore

Cocker Spaniel

Amanda Hampson

Ag.Ch. Shoredancer Sea Jade

NSDTR

Angela Williams

Withersfarm Perfect Ten

BC

Sian Illingworth

Ag.Ch. Falconmoor Shadow Dancer

BC

Denise Wilkinson

Ag.Ch. Meisterwerk Jexie Jangles

BC
The Kennel Club Olympia Small Agility Stakes Finals

Friday, 20 December 2013

Handler

Dog

Breed

Jeanette Tandy

Ag.Ch. Wee Betsy Boo

Cross

Neil Harding

Kyvallack Dare To Dream

Working Cocker

Rosie Cavill

Fieldspy Leana

Cocker Spaniel

Selena Bray

Shanandi One and Only

Min Poodle

Claire Arend

Daimonic Expelliarmus

Working Cocker

Amy Lawson

Ag.Ch. Millieon To One

Sheltie

Daniel Croxford

Bogshole Bess Beauty

Cross

Marc Wingate-Wynne

Ag.Ch. Vanitonia Mr Big

Toy Poodle

Clive Foden

Mohnesee's Miss Chief Awg

Sheltie

Zoe Councell

Jessie Blackjack

Cocker Spaniel

Mandy-Su Sarti

Stonebridge Black Magic

Patterdale
The Kennel Club Olympia Large 6/7 Agility Stakes Finals

Saturday, 21 December 2013

Handler

Dog

Breed

Laura Chudleigh

Borderpaws Dark Prince

BC

Lee Windeatt

Darleyfalls Pipistrelle

BC

Linda Hutchinson

Ag.Ch. Darleyfalls Dark Secret

BC

Charlotte Harding

Rujaff Red Hot Scandel

BC

Lauren Langman

Devongem Can't Stopp'er

BC

Roger Teasdale

Petnat By Jingo

Cross

Lorna Peachey

Fueled for Life by Diesel

BC

Alison Roets

Eostre of Berkano

BC

Andy Sandercock

Nedlo What a Whirl

BC

Lucy Osborne

Ag.Ch. Ben Bombastic Mr Fantastic

WSD

Jo Thorpe

Kyp Me Ghosted

BC

Sarah Kitching

Sherebridge Icon

BC

Mark Laker

Devongem Crystal Method

BC

Anthony Clarke

Nedlo Step On the Gas

BC

Claire Arend

Delanor Golden Snitch

BC

Amanda Ellerton

Dragondaze Intogear

BC

Abigail Doxford

Smooth Criminal

WSD

Ian Jackson

Darleyfalls at Midnight

BC

Dave Munnings

Devongem Mister Bossman

BC

Natalie Mitchell

Streak of Chaos

WSD

Alan Bray

Upanova Dior Mine

BC

Pat Brown

Nedlo Strictly This Izit

BC

Greg Derrett

Devongem Rehab Sproglett

BC

Chris Cole

Mr Farenheit

BC

Toni Dawkins

Coires Cute

BC

Jess Clarehugh

Lynwood Cara Fuzzy Logic

BC

Helen Davey- Smith

Nedlo Nellie Bean

BC

Joanne Tristram

Cascades Itsy Blitzy

Cross

Will Rolfe

Ag.Ch. Nedlo Black Magic

BC

Alan Wildman

Chikaramor Born Performer

BC

Sharon Banks

Canen Cerys

BC

Tracy Bennett

Raeannes Star Attraction

BC

Jacqui Tarn

Ag.Ch. Morgans Halloween Kracker

WSD

Fran Walton

Darleyfalls Moon Dance

BC

Simon Peachey

Rosmarinus Rum Twister

BC

Norman Stokoe

Highfield Magpie

BC
The Kennel Club Olympia Novice Agility Stakes Finals
Sunday, 22 December 2013
| | | |
| --- | --- | --- |
| Handler | Dog | Breed |
| Dan Shaw | Devongem Did It Again | BC |
| Tim Stanbrook | Kaleai Murphy's Legacy | BC |
| Duncan Caton | Alys Bach | WSD |
| Sharon Banks | Dreamchart Sky's The Limit | BC |
| Jenny Kimber | Raeannes Falcon | BC |
| Sarah Osborne | Scream If You Wanna Go Faster | WSD |
| Sarah Smith | Oki Doki Oakley | WSD |
| Naarah Cuddy | Sheltysham Séance | BC |
| Emma Haines | Diagemtas Dexter | BC |
| Gwen Johnston | Cories Black Toast | BC |
| SueHarriott | Sunwine Baby Belle | WSD |
| Joanne Tristram | Darleyfalls Dr Dangerous | BC |
| Jeff Walton | Comebyanaway To Infinity | BC |
| Louise Raine | Silver Starlight | BC |
| Janet Thompson | Borderpaws Dark Wish | BC |
| Trev Shelswell | Aviary Bright Ember | BC |
| Ashley Carter | Tom Tom Navigator | ? |
| Sarah Bacon | Canen Diamond | BC |
| Lauren Langman | Darleyfalls Free Flo | BC |
| Shannon Springford | Shansdream Angels Delite | |
| Ellie Casson | Little Miss Dynamo | WSD |
| PaulineVerity | Fizzwich Cuckoo | WSD |
| Rebecca White | Wiccaweys Racing Rags | WSD |
| Nicky Holden | Rosmarinus Smoke And Water | BC |
| Kim Hunt | Flare For Life | WSD |
| Tom Rooney | Magnificent Mighty Atom | BC |
| Claire Rosendale | Gempaws Gem 'N I | BC |
| Millie Clark | Senor Brown Paw | WSD |
| Anna Braley | Mirky Day at Guildermore | BC |
| Sue Choux | Bryning Gold Rushed | BC |
| Shirley Fawkes | Molly Monster Inc | |
| Christine Russell | Galway Romany Ruby | GSD |
| Vicki Cooper | Go Kai Kai Go | WSD |
| Kathrin Tasker | Holy Moley | Lurcher |
| Holly Thompson | Delanor Special Edition | BC |
| Carolyn Davies | Ollie The Spollie | Cross |
| | | |
Source: The Kennel Club Press Office (19/09/13)
---

About Research into Dog Jumping Conducted at KCI Festival
Around 120 dogs participated in a research study, conducted at the Kennel Club International Agility Festival, which aims to get a clearer picture on how agility dogs jump.
The research, which recorded high-speed videos of dogs jumping recorded by members of the Kennel Club Dog Health Group's Activities Health and Welfare Sub Group, was undertaken and facilitated by a large team, including Gary Doyle (University of East London), Dr Jacqueline Boyd (Nottingham Trent University), Dr Anne Pullen (Nottingham Trent University), Becky Gibson (Kennel Club Charitable Trust sponsored summer student), vet Rachel Mowbray, chiropractor Emma Fretwell, Natasha Wise and Steve Croxford.
This was one of a number of data gathering exercises conducted by the group during the International Agility Festival weekend.
Why do it?


Whilst there are a few scientific studies that have examined how dogs jump and have started to build an information base, there is much that is still not known.
One area that has raised debate is jump heights. To properly address this debate, it is important to know how dogs are jumping. The effects of changes in heights can then be assessed on the analysis of data. It is hoped that when completed, this study will provide the Activities Health and Welfare Sub Group with a clear idea about what further research is necessary to inform decisions about, for example, appropriate jump heights for all dogs, and guidelines for best practice in training and conditioning dogs taking part in agility competitions.
What was done?


Approximately 120 dogs of all heights and grades took part, one of the largest number of agility dogs ever used for a data gathering exercise of this type. Dogs were asked to complete a line of 3 jumps at a spacing of 3.6m (KC minimum distance), a line of 3 jumps at a spacing of 4m (FCI minimum distance for small dogs) and a line of 3 jumps at a spacing of 5m (FCI minimum distance for medium and large dogs). This was done at their own pace and the handler reset the dogs after each set of 3 jumps.
As the dogs jumped they were filmed by high speed cameras. These cameras were recording at 240 frames per second, meaning every second they took 240 separate pictures. As a normal video camera (in sports mode) will work at 50 frames per second, the amount of information is nearly 5 times greater. This is the kind of equipment needed to capture such fast moving dogs.
What happens now?

Over the next few months, the data from the video recording needs to be analysed frame-by-frame, for all dogs, for each set of jumps using Dartfish, a computer-based video analysis. As the study was fortunate enough to capture data from so many dogs, this is going to be a rather time consuming process.
What will be examined?


A number of factors such as speed of jumping, angles of take-off and landing and differences between the 3 jump spacing.
What will this achieve?


This will contribute to the understanding of how dogs jump and how jump spacing affects these factors. The Kennel Club will publish what it finds to the agility community, as well as to other locomotion scientists at conferences and through journal articles aimed at both scientific and applied audiences.

The information will also contribute to ongoing discussions about jump heights, distances between jumps and other agility related issues.
What was not done?

Dogs who took part jumped at the heights they would use in competition. A reasonable question is why we did not alter the jump heights and examine the effects. It is rare that a dog is trained to jump more than one height and hence jumping an unfamiliar height would influence their jumping pattern. Handlers were also advised to tackle the set up as they would in training/competition and no repeat of attempts was allowed in order to obtain data as representative of 'normal' conditions as possible and to avoid habituation of dogs to the study set up.
What happens next?


The data analysis part now starts, for which the videos will be edited and analysed. Preliminary data will be presented to the Kennel Club Dog Health Group's Activities Health and Welfare Sub Group at its next meeting in December and all subsequent data/outputs will be made available publicly as soon as practically possible.
The Kennel Club would like to thank all those who participated in the study.
Source: The Kennel Club Press Office (12/09/13)
---
The Wraxall Show is Born
Clifton & Severnside Agility Clubs would like to announce that our annual show will be moving from Lansdown Racecourse to the Wraxall Show Ground (North Somerset) so from now on, the Lansdown show will be known as the Wraxall show. It will still be held on the last weekend in June 2014 and all classes and qualifiers remain unchanged.
Some of you may be familiar with the new venue as this is where Severnside holds their May Bank holiday show in conjunction with an agricultural show. The new Wraxall show will be the sole event happening on this site on the weekend of 28-29 June 2014, so there will be no gun shots or crowds that occur at the agricultural show in May.
Source: Sorcha Price (06/09/13)
---
New Pairs Qualifier Announced
Moira Bowden and Miranda Frankham are delighted to announce an exciting new pairs qualifier for 2014, The Just So Jump & Twist Pairs. It will be for all heights - Small, Medium and Large - and the results will be combined. One dog will complete an agility course and the other dog a jumping course. There will be a baton change in the box. The top three pairs from each heat will qualify for the final which will be announced at a later date.
Moira said, 'We have been extremely lucky to have two fantastic sponsors on board. Sandra and Owen from Just So rosettes are sponsoring the rosettes for all the heats and the final. Julie and Nick from Jewlnick are sponsoring our beautiful trophies for the heats. The winners of the Final will win a coveted Jewlnick collar. A massive thank you to them all. We are really excited and hope this new class will be fun for both handlers and their dogs.
F

our heats have already been confirmed and Moira and Miranda are looking for a further five clubs to host heats. If your club is interested please contact Moira by email inthedoghouse55@hotmail.com There will be another announcement as soon as all the heats are confirmed.
Source: Moira Bowden (02/09/13)