Room for one more...

Gleniffer DTC has vacancies for club members, They train on a Thursday and Sunday evenings in winter at Boydstone Equestrian Centre, Lochwinnoch, Renfrewshire PA12 4JT. They will also be offering Puppy/Foundation and Preparation for Competition classes on a Sunday Evening with Dexter Gordon. Courses will commence Sunday, 15th January and will run for 10 weeks. The cost will be £60 for the block.

If you are interested in becoming a member or booking a place on either of these courses, please let Dawn Gilmour know.
---
Maidstone Activity Dogs has agility training spaces available.
Young Dogs - Doing short sequences of jumps/tunnels, starting contact training - Sunday 6pm – 1 space. Monday 6.30pm – 1 space
Competing Dogs (Grades 1-2) Course work: can do all equipment, working on courses suitable to the grade - Sunday 7pm – 3 spaces
Competing Dogs (Grade 3+) - Thursday 7.30pm – 1 space
All classes held at Leybourne Grange Riding Centre, Birling Road, West Malling, Kent. ME19 5HZ. Email Kate at info@maidstoneactivitydogs.co.uk for further info.
---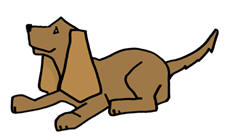 FRACAS (Fun and Reward Ashridge Canine Agility Society), a small local agility club based in Berkhamsted, Herts. has spaces at all levels - beginner, intermediate, advanced and competition. The club is ideally situated for people in the Hemel Hempstead, Bovington, Tring, Berkhamsted, Chesham, Aylesbury and Dunstable areas.
They use positive method and focus on help you and your dog have fun working together.
Please see website for further information, www.fracas.org.uk
DBDT have spaces for Comp, Pre-Comp and Beginner dogs on a Tuesday evening at Anvil Park Stud, Sallow Lane, Larling near Thetford, Norfolk .
We are also starting new agility classes for all levels January 7th 2016 at a venue in Diss, Norfolk.
Email Jayneywid@gmail.com for more information
---
Waverunners Agility

has

a Beginner Classes starting on Thursday, 17th November 2016 at their indoor venue near Chichester, West Sussex. Classes will cover basic foundation and introduction to agility over an 8 week course.

There are also two spaces in the Grade 1-4 dogs on a Wednesday evening.

Further details are on the website: www.waverunnersagility.co.uk.
---
Jump Start Agility, a new dog agility training group based in Southampton, has spaces available for their weekly group training classes which are due to commence end of November.
They have a structured training programme which is designed to help you amd your dog become a successful partnership and learn to have fun together right from the start. Their positive training methods follow the Handling 360 system, with emphasis on fun games and foundation skills to help you build confidence and connection with your dog.
They hope to start a range of group classes to cater for the following levels of ability:-
Starters Foundation Class suitable for complete beginners to agility
Beginners Agility Class for dogs/handlers with some experience of jumps and tunnels
Novice Agility Class for dogs starting to do all equipment with confidence
Competition Class for handlers preparing for competition at levels Grades 1-3
Training classes will run on a regular, weekly basis (Saturdays or Sundays) with times still to be confirmed. Cost is £50 per 6-week term
Further details can be found on the clubour website. Also on Facebook. Please email to register your interest in joining one of the group classes.
---
Spring into Action Dog Agility Club has two spaces available in their Intermediate Agility Group that meets at 10am on a Saturday morning, starting from 1st October on their private agility field close to Basingstoke (just 5 minutes from M3).
Over the winter, this lovely, friendly group (maximum 6 dogs) will be learning contacts, channel weaves and developing drive and speed in addition to some basic handling. Would suit young pre-competition dogs who are more than 12 months old or other dogs who are still learning contacts / weaves.
Please email Sally at sally@spring-into-action-dog-agility.co.uk for further information (21/09/16)
---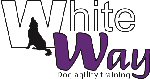 White Way Dog Agility Training is coming soon to Bayford, East Hertfordshire. (Just off M25 Junction 25). Starting October 2016, Tracy White will be offering Beginners, Improvers and Competitive group classes as well as 1-2-1 sessions and agility taster lessons. Dates and Times to be confirmed.
Tracy has been an agility instructor for over 20 years. She has experience teaching beginners right through to the top grades, different breeds and various sized dogs. During the many years of competing her successes include qualifying for Crufts and running at Championship level.
For more information, email info@whitewaydogagility.com or ring m. 07950 2950931. www.Whitewaydogagility.com (01/09/16)
Training spaces available at Diamond Dogz ( Bucks / Oxon ) SL90RE and HP189UU. Groups - Beginners - competition level. Private training available.
Please contact Duessa Lipley by email duessacsj@aol.com or ring m. 07961838068 (29/09/16)
---
Sturminster Newton Agility Club has new daytime classes as well as our evening classes. We have vacancies, as follows:-
Tuesday 6pm - Foundation agility for younger dogs

Wednesday 6pm - Improvers agility

Thursday 2-30 pm and 6pm - Beginners classes

Friday 6-30pm - Beginner/improvers class

Thursday 11am - Puppy obedience

Wednesday 5pm - Puppy obedience
Ring m. 07496 033069. Email: agility1@hotmail.co.uk (29/09/16)
Keston Agility Club is a small, friendly club and we have training spaces for G2-5 dogs. Training at 10pm on Tuesday evenings in Downe, BR6.
If you are interested please contact Nina at kestonagility@gmail.com (15/07/16)
KATS has spaces for new starters and dogs with previous agility experience from June onwards. KATS is a social club with the emphasis on fun and building a bond with your dog, whilst being taught to negotiate agility obstacles safely. We run on weekdays and weekends, outdoors in Herriard, just south of Basingstoke. (Hants)
Check out www.katsdogagility.co.uk to book yourself. (23/05/16)
---
There is a Beginners Agility and Puppy Course starting at DB Dog Training on 7th June Anvil Park Stud, Laring, Norfolk. Also Pet Dog Training classes working towards KC Good Citizens awards and Wag & Tone along with agility.
For more details, ring m. 07717 368183or email Jayne at jayneymid@gmail.com. (21/05/16)
---
Waverunners, near Chichester (West Sussex), has now added an extra evening so can offer some spaces at all levels from puppies to competition.
Email waverunners@gmx.com for more information or look on the website: www.waverunnersagility.co.uk (06/05/16)
---
Whitedog Agility has space available for competing dogs on Wednesday evenings. Outside venue. Near Battle, East Sussex
Contact Mary Cleverley for more information. Ring her on m. 07944 154813. (05/05/16)
Chance Agility Training has some spaces for some new members to join this popular club in Northamptonshire. Training in the summer is at the field (nearest postcode NN6 7PW) and winter training (or bad weather) is at Chance Dog Training Centre NN11 4HB.
The following spaces are available:-
Tuesday - 7.15pm

Wednesday - 3.00pm and 4.00pm

Thursday - 8.15pm – Grades 3-7
Please contact Deena Freeman on deenajfreeman@gmail.com or 07835 923632 to book your space.
---
Dickson Dog Training has a New Beginner class starting on 21st April at Abbey Dressage, Fiddington, Tewekesbury, Gloucestershire (GL20 7BJ.) The eight week course is £60 and class is at 8.45pm. There are a couple spaces available.
If anyone interested, please ring Nikki at Dickson DT on m. 07743 902525. (14/04/16)
New Agility club sessions will be starting at Elmtree Training & Education Centre at Enfield, Middlesex for all levels and new beginners course. Cost: £26 a month includes 4 x 1 hour sessions with no more than six in a class.
Phone 07983 382449 for details. Additional payment for workshops with Helen Anderson monthly.(30/03/16)
---
Waverunners Agility Group is now adding extra training evenings at their indoor venue. Hunters Lodge Riding Centre, Hunston, Nr Chichester, West Sussex PO20 1NR. Classes will be held Tuesdays, Wednesdays and Thursdays, so there will have some places for Beginners as well as competing Dogs. They will also they will be running another Puppy Foundation Course in May.
Please contact waverunners@gmx.com to check availability Website: www.waverunnersagility.co.uk (21/03/16)
---
Northamptonshire-based dog club Top Knot Agility has spaces for Beginners and more advanced handlers on Monday nights at Moulton Equestrian College or Saturday afternoons at Cogenhoe Village Hall Playing Fields.
Contact: Topknotagility@Hotmail.com for more details. (08/03/16)
Maidstone Agility Dogs has some training spaces available.
Now:
Thursday evenings 8.30pm - Beginner - Suitable for dogs that have done some basic jumping sequences/tunnels. (2 x places)
From April:
Tuesday evening 7.10pm - Grade 1-2 (3 x places)

Wednesday afternoon 2.00pm - New Starters (6 x places)

Wednesday evenings 6.15pm - New Starters (4 x places)
Tuesday and Wednesday classes are at Homewood, Farleigh Lane, Maidstone ME16 9LX while Thursday sessions are at Leybourne Grange Riding Stables, Birling Rd, West Malling, Kent ME19 5HZ.
Email Katie: info@maidstoneactvitydogs.co.uk (25/02/16)
---
KATS Agility has fun agility spaces in Herriard, Basingstoke (RG25 2PH). This venue is ideal for dog agility training in the areas of Alton, Basingstoke, Odiham, Fleet and surrounding areas of Hampshire, Surrey and Berkshire.
Classes and times are:-
Monday 3.30 ~ Mixed level

Wednesday 1-2pm ~ Mixed level

Wednesday 2.15-3.15pm ~ Beginners

Wednesday 3.30-4.30pm ~ New Starters

Wednesday 4.45-5.30pm ~ 45 minute Pre-agility class for puppies under a year

Wednesday 5.45-6.45pm ~ Mixed level

Thursday 1-2pm ~ New Starters

Thursday 2-3pm ~ Mixed Level
Term runs for 9 weeks at a cost of £58.50 per dog. New starters need no prior agility experience. All other classes need some experience of agility.

Also weekend dates available at £6.50 per session. Must be booked in advance.
20th March
10-11 New Starters
11.30-12.30 Mixed Level


9th April
10-11 New Starters
11.30-12.30 Mixed Level


23rd April
10-11 New Starters
11.30-12.30 Mixed Level


8th May
10-11 New Starters
11.30-12.30 Mixed Level


22nd May
10-11 New Starters
11.30-12.30 Mixed Level
More details at www.katsdogagility.co.uk (22/02/16)
---
Linella Agility is starting agility classes in Blakedown near Kidderminster, Worcestershire on Sunday mornings. Beginners classes available.
Please ring Jolene for details on m. 07790 443238 (17/02/16)
---
Inspire Agility Training has training places on a Wednesday evening. The Club offers a personalised approach to your agility training. Lessons are in small groups and you will be following an experienced training program incorporating ideas from both Q-Me and Agility Secrets. The venue is a large indoor school 26m by 52m with a great surface and lighting. First Contact aluminium show standard equipment is used.
Venue: Petley Wood Equestrian Centre, Petley Farm, Marley Lane, Battle, East Sussex TN33 0RE
Training is structured as follows:
18.45-19.45 Foundation class - 3 places available. Working on motivation, flatwork games, progressing to wing work, jump skills, basic sequencing

7.45 - 8.45 Progression class - Currently full. There us a waiting list. Developing jumping skills and sequencing, learning to weave and establishing contact criteria

8.45 - 9.45 Competition class - 3 places available. Mastering jumping skills and sequencing, proofing weaves and contacts, fault finding and problem solving.
IAT also offers regular instruction from Stacey Irwin-Burns (Olympia winner 2015 and British Team Member) and holds regular training seminars with other inspirational trainers.
IAT's first show is on Saturday, 20th February and is a fund-raiser for Many Tears. Further KC shows to follow.
For more information, contact Ruth Abrahams who is a qualified teacher and holds both the Agility Club Instructor and Agility 1st Instructor and Coaching qualifications. She is also a KC judge and train and compete at Championship level. Ring m. 07734 232613 or email: inspireagility@gmail.com (15/02/16)
---
Race Agility, an agility club near Stafford started by Pat Edwards-Brown, has places available for Beginners and Competing dogs - all grades - on Monday nights as well as Puppy Foundation from six months. Small groups and 1-2-1 other times by arrangement.
For more information, ring Pat on tel. 07767 447116 or email: raceagility@hotmail.com. Web site: www.raceagility.co.uk (10/02/16)
---
Newlands WDS have some places available for competing dogs on a Monday evening at Merrist Wood Arena, near Guildford, Surrey (19:00 – 21:30). We also have spaces in our class for dogs not yet competing. Dogs joining this class should have been introduced to all equipment including contacts and weaves.
Please contact Sue Dennison by email: sueanddogs@btinternet.com for more information. (02/02/16)
DizDogs Agility has a beginners agility class starting early March on Wednesday mornings at Ryslip kennels in Bracknell, Berks. There are also places for equivalent Grade 1-3 handling on Monday evenings and Wednesday mornings at Ddizdogz Agility. We have small classes allowing for each dog handler to have suitable tuition.
For more information, contact Emma-Jane La Roche at www.dizdogz.co.uk (31/01/16)
---
Worcester Agility Society will be running a six week pre agility foundation course, to be held on Monday evenings starting in early February. Suitable for puppies and young dogs over the age of 15 weeks. The focus will be on relationship building through toy play and games, body awareness and exercises to develop the important foundation for a safe and successful transition to agility. Small groups. Indoor venue near to Pershore in Worcestershire.
To book a place or for further information, please email anmeetue@icloud.com. (29/01/16)
---
Patanden Agility (West Sussex) would like to start a new puppy/beginner group on Tuesday 2nd February. This would be dependent on numbers so if you are interested in joining us.
Please contact Pat Griffiths on Tel. 01243 552188 before 29th January 2016. (16/01/16)
---
K9 Krackers Dog Training and Agility has spaces for dogs and handlers that are already training / competing on Monday mornings from 10-11am and 11am-12 noon in the Kings Norton area B38 9EY (Wet Midlands. We also offer 1-2-1 lessons on Monday afternoons and all day Tuesdays.
We hold the classes in a secure outdoor menage on a livery yard. Plenty of parking
Call Gary Chetwynd on: m. 07929 525 241 for more info. (16/01/16)
---
Keston AC has spaces for competing dogs. We are a small, friendly club and we train in an indoor school on Tuesday evenings in Downe, Kent.
Please contact Nina at kestonagility@gmail.com for info. (11/01/16)
---
Gillingham (Dorset) DTS has training places at the Half Moon Stud, Motcombe, nr Shaftesbury. The club starts back on Wednesday, 6th January 2016
For more information, contact Kaye Faiers on m. 07719415968 or by email at klfaiers@btinternet.com. (03/01/16)
Sturminster Newton Agility Club has vacancies for beginners at their venue in Holwell, Dorset (DB9 5LB). Agility Beginners classes are on Fridays between 5-30 and 6-30pm and Wednesdays at 6.00pm just after Beginner Obedience at 5.00pm.
For more information, ring Maureen Putt on m. 07496 033069
---
KATS has some spaces in our 2016 agility classes in Herriard, near Basingstoke Hants. We are a sociable, fun club where the priority is having fun with yur dog whilst building your bond and learning how to correctly handle them around an agility course. We train on grass in a fully-fenced paddock
Monday 3.30pm - Intermediate/Advanced FULLY BOOKED

Wednesday 1-2pm - Intermediate/Advanced

Wednesday 2.30-3.30pm - New Starters

Thursday 9-10am - All levels but must have prior experience

Plus fortnightly weekend sessions. Dates on website. 1-2-1 training also available.
We also run pre-agility classes for dogs under one year old.
Check out www.katsdogagility.co.uk for more information or contact Lucy King on members@katsdogagility.co.uk
North Downs DTC has a couple of spaces for LARGE competing dogs on a Tuesday and Thursday night. We train indoors at Merrist Wood near Guildford, Surrey.
Contact Lorna Goodban for more info. Email: LornasRedDogs@gmail.com (30 October 2015)
Jump 'n Touch Agility Club has training places Suitable for G1 handlers who can do all equipment at Slinfold, nr Horsham, West Sussex from 8.45pm - 9.45pm on Thursdays.
For more information, email Anne & Sian at Jumpntouchagility@yahoo.com (18 September 2015)
---
New training classes with Nicola Wildman. Wild Paws Agility is moving! From the 26th of October our official training venue will be the fantastic Ribby Hall Equestrian Centre, Ribby Hall Village
Wrea Green, Lancashire PR4 2PR, close to both Blackpool and Preston where most of our classes will be held.
Nicola Wildman will be running the following classes:
Thursday Night
7pm - Pre Competition Class – For dogs 12 months of age or older who have done some foundations on equipment. This class will aim towards getting dogs to a competition standard.

8pm - Competition Class Grade 1-3 – For dogs currently completing all equipment in sequences who are in Grades 1-3 or equivalent standard.

9pm - Competition Class Grade 4-7 – For dogs currently competing at Grades 4-7
Friday Night
7pm – Puppy Class – A class for anyone interested in a foundation for any dog sport or just a class to have fun with you puppy whilst developing great life skills.

8pm – Agility Foundations – A class for young dogs or dogs needing more confidence and focus. A great foundation before the Beginners class.

9pm – Beginners – A class for dogs that have never done agility before but are old enough and have suitable puppy training to begin on equipment.
All classes are 1hr long and have a maximum of 6 people in.
Visit www.wildpawsagility.co.uk to contact Nicola about classes (18 September 2015)
---
Warehill Agility Group will be having a 6 week new starters class commencing the middle of October. This will either be on a Monday or Friday evening, according to which evening would be most suitable to people. We train at Warehill Equestrian Centre Dunstable Beds, on a sand surface.
There are also a few places for dogs on Monday and Friday evenings. We cater for all sizes and levels of experience.
Please contact Hilary Crew on either tel. 01582 673146 or m. 07816179770 or by email to colliecrew@Hotmail.com . Please contact above for further details.
(14 September 2015)
Helen Murphy (HATS) has some training places for G3-5 dogs (Large only) in the first class at HATS. HATS meets at Penniwells RDA Centre, Edgwarebury Lane, Elstree, Herts. WD6 3RG on Tuesdays.
For more information, email Helen at hmurphy220163@btinternet,com or ring 01767 600175.
(27 August 2015)
---
Tenterden & District DTC have moved to a lovely new venue in Hastings and have a few vacancies for dogs and handlers wanting to start agility. A six week course will start on Wednesday, 02 September 2015. Please ring m. 07905 491515 for more information.
We also have a couple of vacancies for dogs already competing in agility at any level. Please ring m. 07968 776362 for more information.
---
Stuart Doughty Agility Training has spaces available for beginners with dogs over 12 months on Monday evenings from 6-7pm, doing low height jump sequences, no weaves or contacts yet.
Venue: Broadview Farm, Twyford, Evesham, Worcs. WR11 4TG. Tel 07756250166 email stuartdoughty76@yahoo.co.uk web www.stuartdoughtyagility.webs.com .
(03 June 2015)
Folly Agility has spaces in a new Beginners class, starting 9.30am on Thursday 4th June at their venuein Southam, Warks. CV4 72RP PM.
Please email or PM for details of othertraining places and spaces section.
(29 May 2015)
---
Prestbury Park still has a number of training spaces available. See contact details below.
(28 May 2015)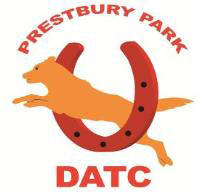 Prestbury Park currently has a number of training spaces available on a Monday night 7pm - 10pm. Classes are held indoors at the RDA, Cheltenham Racecourse, Prestbury, Cheltenham, Glos. and have a maximum of 8 dogs per group. Ideally dogs need to have basic knowledge of equipment and weaves.
If you are interested, please email Suzanne Hall at prestburyparkdatc@gmail.com
(9 April 2015)
---
Maidstone Activity Dogs has a few spaces available at their club including the following:-
Mondays - Indoor classes at Leyborne Riding Stables, Kent
6.30 - 7.30pm Beginners (Can do some jumping, learning contacts & weaves) (1 Space)
7.30-8.30 pm Intermediate (Can do most equipment) (1 Space)
Tuesdays - Outdoor class in Maidstone, Kent
6.15pm Beginners (Can do some jumping, learning contacts & weaves) (2 spaces)
For more info, please contact Katie at info@maidstoneactivitydogs.co.uk or visit their website at www.maidstoneactivitydogs.co.uk
(9 April 2015)
---

KILN currently has spaces for Term 2 (April - June 2015.) There are six paces for New Starters on Mondays from 8.30 -9.30pm.
We run in an indoor riding school in Church Crookham in Hampshire. Term costs: £76.50, running for 11 weeks.
Email members@katsdogagility.co.uk or check out www.katsdogagility.co.uk for more details.
(7 April 2015)
Warehill Agility Group have a few places for competing dogs and dogs with some experience on both Monday and Friday nights at the Warehill Equestrian Centre, Eaton Bray, Dunstable, Beds. Friday night sessions change to a Weds. night through the summer.
For further details please contact Hilary on either tel. 01582 673146 nor m. 07816179770 or email colliecrew@Hotmail.com
(5 March 2015)

Our Club, Lewes & District DTS, currently hold two agility classes - Beginners and Improvers - and we need a further trainer. Classes are held on Monday evenings at Hamsey Riding School, Lewes, East Sussex. Fees/expenses to be negotiated.
For further information, contact Cathy Sutherland, M.: 07815 050998 or email: cathysutherland56@live.com
(6 February 2015)
---
A to Zooom has new agility classes starting on Thursday evenings from 12 February at our new indoor venue in Church Lane, Kimble, Bucks. HP17 9TH. Limited places available.
7pm – 7.50pm - Beginners free taster session and Improvers Class

8pm – 8.50pm - Starters Class and Competition Class

9pm – 9.50pm - Improvers Class and Competition Class
To find out more, visit our web site: www.a-to-zooom.co.uk or call Ann on m. 07973 676763.
---
Dig It Dog Training Club is pleased to announce we have several places on the Monday and Tuesday daytime classes 10am to 1pm. Classes are held in our indoor Agility arena in Sandbach, Cheshire. We have six dogs per group. Levels are Beginners and Advanced. Membership benefits, too!!
If interested please send a mail to Agility@digitdogs.co.uk (12 January 2015)
---
New club Paw X Paw Agility Training, based in the Greater Manchester area, has place available in Mid-January as follows:
Monday :
7pm-8pm: - Fun Agility
8.15pm-9.15pm: - Beginners/Puppies
Wednesday:
7pm-8pm: - Competing Grades 3-5
8.15pm-9.15pm: - Competing Grades 5-7
Thursday:
7pm-8pm: - Fun Agility
8.15pm-9.15pm:- Competing Grades 1-3
Sessions cost £8 per handler. Fun agility Max. 8 people and Competing agility Max. 4 people