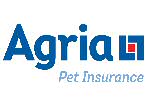 Supporting agility dogs with specialist lifetime cover
Contents
Stressed Out?
We can not give our dogs a totally stress free life, nor would we want to. Stress in moderation is not harmful. However, problems with dogs arise when they are subjected to many forms of stress in their every day life, and they are not allowed to recover from it. You may think that you are the only only stressed out on the agility course, but your dog feels to pressure too. Dog behaviourist Aileen Clarke investigates the causes of stress and how to relieve it. (10/04/02)

Preparations for Fireworks Night
How to get your dog through Guy Fawkes Night (and the rest of the year) with the minimum of fear and stress from Sarah Heath and Jon Bowen, two British vets who exclusively treat behaviour problems in companion animals. (03/11/03)

Stress: Its Effect on the Performance Dog


Why doesn't your dog act like it does at home? Audrey Ferrel shares her thoughts on learning and behaviour in a paper she did for school.

(25/08/02)
Understanding Your Relationship with Your Dog
For many of us, one of the reasons we enjoy competitive canine sports so much is due to this attachment we form with our dog(s). Reciprocally, to succeed in these sports, one must start with a good, solid relationship with the dog. Kathy Herzog began this article with the idea in mind of discussing forms of reinforcement and reward, and how these concepts relate to agility training. However, as she began her research, she realised that an exploration of one's relationship with one's dog is much more germane and basic to the ultimate goal of having a cohesive and successful agility team.