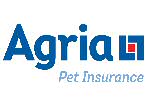 Sponsors of the 2018
Winning Out Certificates

In your own time...
To find out what's new on the site, simply click on a link and off you go. All items are arranged in chronological order by colour with the latest at the top of the page.
Okay, off you go or should we say, in your own time...
We update the site with your news and information on a daily basis, when possible.
Here's the past week, more or less, at a glance.
Pic of the Litter
2nd December 2018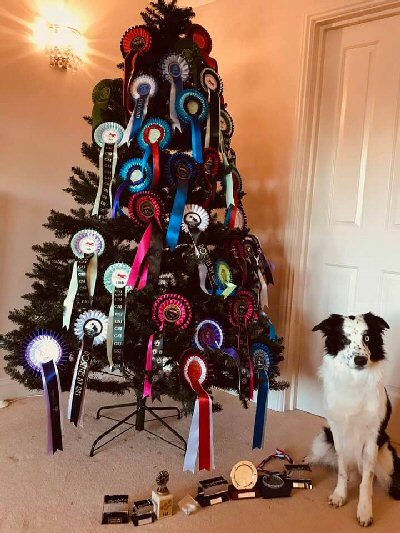 Have yourself a rozzie little Christmas.
May your tree be bright.
Photo: Tamzin Hulley
Arthur, a lovely, young, mahogany coloured collie, needs someone who will gently and carefully introduce him to dog sports of some kind.

Laura Evans is fundraising for the Animal Health Trust and looking for vouchers or donated items to use as prizes for her charity raffles.

---

Flying Paws Obedience & Agility Training has lost their venue and have not had any success in finding an alternative in the area.

This year Nicola Smith decided to create a Christmas trick video to give her injured G7 Collie something to do.

New schedules: Stonebridge (January), Dig It Dogs (April, June, July, October and December) and Dig It Just Eat (April, May, June, July, August and September)

---

Welcome back to the Show Diary to Newlands WDS who are holding a KC Open Show for the first time in several years. (April)

The correct closing date for the Dog Vegas Show at Onley on 19th January is 24th December, not 14th.

There wil be KC measuring, including Intermediate, on 15th - 16th December at Dog Vegas - Bishop Burton. (E. Yorks)

More LHO shows for 2019 are now on the Show Diary. Thanks as always to the 4th Height Supporters Group.

---

The WBSDS and BSDA of GB have announced the team to represent Great Britain at the Belgian Sheepherd World Championship in the Czech Republic between 8th-12th May next year:

If you are you a KC approved judge and wish to be considered to judge at the International Agility Festival from 8th-11th August 2019, email The Kennel Club

Shirley Elkin's merle collie Izzy was taken suddenly and very unexpectedly while playing in the garden on 22nd May 2018.

Clarification of Phase Purple cancellation policy for anyone who was going to the December show which has been called off.

---

The 5th Lechlade Annual Vintage Rally & Dog Show will be held on 27th May so go along and bring your dog(s).

---

There will be 4 x Scottish Regional ALC Meetings to discuss the agenda before the Agility Liaison Council meeting in January 2019. (Castle Douglas, Finavon, Lanark and Stirling)

---
We couldn't do Agilitynet without you!
If you have any ideas for the site, we'd love to hear from you.
Email Ellen at Agilitynet with your news, stories, and photos etc.
If you've seen all the new articles, why not use some of your spare time
to read some of the articles and features that you may have missed the first time round.
If you find a broken link, please please let us know. Don't be shy. We won't take offence. We can't fix the problem if we don't know it's there.
Just tell where you've had the problem on an email with the name of the page on it.