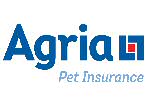 Supporting agility dogs with specialist lifetime cover
In your own time...
To find out what's new in the past week on the site, simply click on a link and off you go. All items are arranged in chronological order by colour with the latest at the top of the page.
We update the website with your news and information on a daily basis, when possible. Here's the past week, more or less, at a glance.
Okay, off you go or should we say, in your own time...
Pic of the Litter
9th October 2019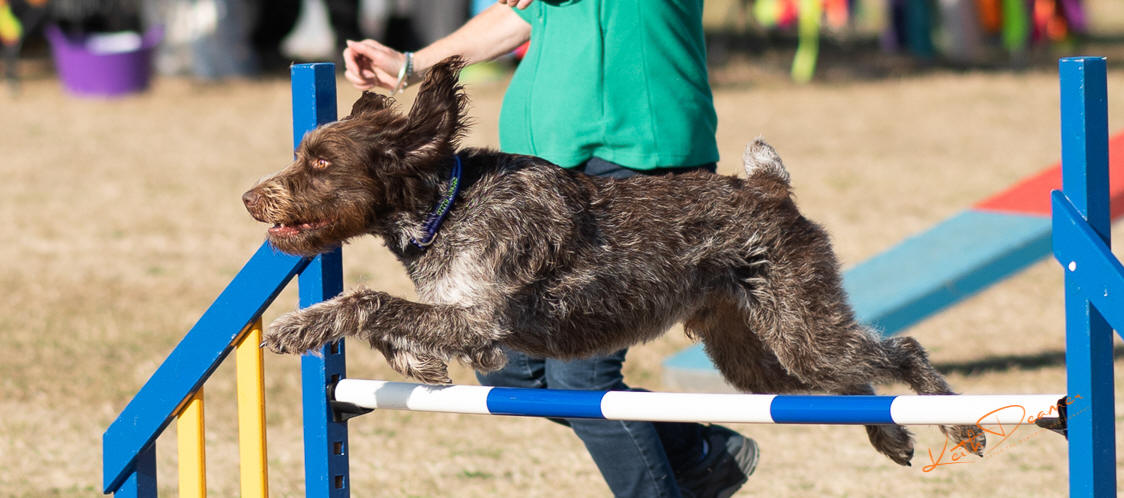 Go Walter go.
Photo: Keith Deamer of Catch the Memories Photography
Sharon Irwin-Burns and Sandra Richmond will be measuring in Peace Haven on 30th November. (East Sussex)
Why hire equipment and stop watches when you can buy your own from SMW Electronics who make integrated K9-GTS Integrating Timing Systems.
New show dates: BAC (February), JACS (February and October), Barnard Castle (July), Roseland (September) )

---

All the Mini Jack puppies have gone to working farms and agility homes. Only the collie pup remains.
Helen Bannan will be teaching a Trick Training course at Scrambles, starting on 16th November (Surrey)
New show dates: Newlands (March(, Agility Ability (May 2020, August, May 2021, August) and IMCA / PAWC (August)
A beautiful countryside venue situated in stunning grounds and gardens, Kirkley Hall will be the setting for the 2020 North East Dog Festival. (Northumberland)

---

Janine Greenwood writes about her journey to PAWC 2019 - from bacon rolls to the big ring in Valencia
The Animal Health Co Classic Final will take place on 14th December at the same location as the Rugby Champ show.
Due to Merrist Wood being fully booked in 2020, Newlands will not be holding a show next year, but they have booked a date in March for 2021..
Plan you 2020 Dog Vegas dates now: (2 x January, 2 x February, March, April, 2 May, June, July, August, September, 2 x October, 2 x November, 2 x December)

---

John Denny would like everyone to know that there is no truth to the rumour that he is giving up judging.
New schedules: Phase Purple (November-December), Dog Vegas - Bishop Burton (December) and T&A (November and 2 x December)
Almost all the KC qualifiers are now on the Agilitynet Show Diary, accessed via the filter on the page.
New show dates: Bromsgrove (August), Welsh Kennel Club (August), Down District (September), Letchworth (September), Castlereagh (October) and KC Olympia (December 2020)

We have been advised that Doggy Jumps has ceased trading and all enquiries should be forwarded to their accountants.

---

Report from the Welsh KC champ show where Harriet Harding's Izzy became an Ag.Ch. and Stuart Harmes and Mole won their first CC the day after Stuart retired!
Agility Vision has taken over the Adams show dates and returns to Catton Park (2 x April, 4 x May, 1 x June, 1 x July, 4 x August) September and October to be confirmed.
Other new dates: Wye Valley (April and June), High Peak (May), Roseland (May), Vyne (May) Worcester (May) Lisburn (June) and Rugby (July)

---

The Final of the Animal Health Co Classic will take place at the Rugby Christmas Show on 14th December.

---

It was a Red Letter Day for Walter (Watereatons Casey Junior) at WBSDS where he won G1 Agility at only his second show.

Chy ryb Connerton is a 2 bedroom, dog friendly detached bungalow annexe with amazing views towards St.Ives Bay.

---
If you have any ideas for the site, we'd love to hear from you.
Email Ellen at Agilitynet with your news, stories, and photos etc.
If you've seen all the new articles, why not use some of your spare time
to read some of the stories and features that you may have missed the first time round.
If you find a broken link, please please let us know. Don't be shy. We won't take offence.

We can't fix the problem if we don't know it's there.
Just tell where you've had the problem on an email with the name of the page on it.