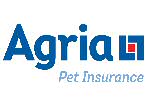 Supporting agility dogs with specialist lifetime cover
In your own time...
To find out what's new on the site, simply click on a link and off you go. All items are arranged in chronological order by colour with the latest at the top of the page.
We update the site with your news and information on a daily basis, when possible. Here's the past week, more or less, at a glance.
Okay, off you go or should we say, in your own time...
Pic of the Litter
17th June 2019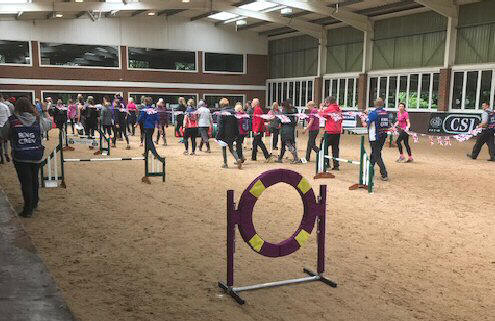 Clearing the course at the CSJ Open.
Photo: Ellen Rocco
Two new, back to back Irish show schedules available: OJAC Team Ireland and Dublin Dog Training (July)

'Lord Andy French'

will be missed by many. He was a great supporter of WAO and a friend to many of us.

---

Due to unforeseen personal circumstances, there has been another change of judge at the September Cornwall AC show

Halfway through the season is probably a good time to revisit a timely quote from Linda Mecklenburg about competing with our dogs.

---

The f

undraising dog show for Junior Teamm GB members Emilia Bowers and Hannah Thorpe has been postpone until 30th June due to weather and ground conditions.
New show dates: Pachesham - 123 Beginners (September, October, November, December and January), Pachesham - Winter (December and January)
North Downs KC club has a couple of spaces on a Tuesday evening, training indoors at Merrist Wood near Guildford, Surrey for competing dogs.
Freddie is an 8 month old Collie X JRT who has started agility at the Jerry Green Centre in S.Lincs and loves it.

---

Unfortunately Diagnostic Caravans in Thame has had to close as the lovely Dave Camble sadly passed away a few days ago.

Springer X Poodle Molly isn't coping well with a new baby so her family is looking for an adult family where she can continue her agility.

---

The gospel according to Google is that the Flea Market was the most visited page on the site last month.
To assist with ring numbers, the SWAT Junior Jumping qualifier on Sunday, 7th July will now be judged by Jen Slade.
The Saturday night entertainment on the showground at the Welsh KC show will be a Welsh Choir with a programme of popular classics, croeso i bawb
Though Daniel Slinkirt has gone back to the Netherlands, he is still managing the CC Agility Club from afar albeit with a co-manager called Silke.
Report and results available from Heat 3 of the Agria Agility Challenge at the Worcester Premier Show

---

The Kennel Club is looking for KC reg clubs that are interested in putting on an agility display at Countryfile Live from 15-18 August at Castle Howard (Yorks)
We've added a few more dates for The Agility Club Starters Challenge to the Show Diary. More for 2020 coming soon.
There will be a two day course for people who are interested in teaching agility on 14th September. (N. Soms)

---

New show schedules: Castlereagh (July), Paws Agility (July), Dogs in Need (August) and The Patch (August)
Paws Agility is putting on a fundraising show for Bas Wood's dog BB who was injured in a car accident.
The final of The Scottish Agility Dog of the Year Competition will be held at the SKC August Show with awards for Small, Medium, Intermediate and Large height categories,

Dumfries and Galloway Canine Rescue Centre are putting on a dog activity day on 14th July where you can try Agility and/or Hoppers

---
We couldn't do Agilitynet without you!
If you have any ideas for the site, we'd love to hear from you.
Email Ellen at Agilitynet with your news, stories, and photos etc.
If you've seen all the new articles, why not use some of your spare time
to read some of the stories and features that you may have missed the first time round.
If you find a broken link, please please let us know. Don't be shy. We won't take offence.

We can't fix the problem if we don't know it's there.
Just tell where you've had the problem on an email with the name of the page on it.