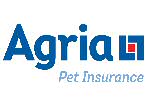 Supporting agility dogs with specialist lifetime cover
In your own time...
To find out what's new on the site, simply click on a link and off you go. All items are arranged in chronological order by colour with the latest at the top of the page.
We update the site with your news and information on a daily basis, when possible. Here's the past week, more or less, at a glance.
Okay, off you go or should we say, in your own time...
Pic of the Litter
14th April 2019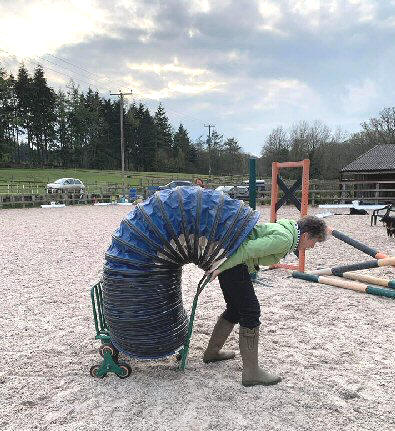 The Greater Tunnel Snail is often spotted trundling across sand schools.
Photo from: Mary Cleverley
Congratulations to the

first winners of the first heat of the Agria Agility Challenge 2019 which was held at Andoversford Point to Point Festival.

All the 2019 Agria Agility Challenge heats can now be found on the Agilitynet Show Diary by using the Qualifiers filter button.

---

Kerry Rhodes started her agility journey with two Rhodesian Ridgebacks dogs and is now half way to G6.
Change of judge at Cornwall show on Saturday, 21st September: classes 6, 10, 14, 24 & 32 will now be judged by Cassie Bond

---

Venue and equipment hire available at Jerry Green Dog Rescue Centres in N. Yorks, Notts and S. Lincs for individuals, clubs and shows.
The 2021 judges for the World Agility Open in The Netherlands have been announced including Jason Bartram from England

---

The Whizz Dogs show has had a change of venue and consequently the closing date has been extended to the 23rd.
Following the announcement by the KC last week regarding the changes in the Olympia qualifying competitions, Gillingham DTS has amended their show show schedule.
The first of a series of International Course Days for Handlers and Judges, presented by Greg Derrett and Lee Gilbson, will take place on 8th July. (Worcs)

---

The Agility Team GB Squad qualification process for 2020 has been released. Find out more through the Kennel Club website

---

Craig Ogilvie is coming to Dogs Play Centre again to do a workshop on Interactive Play on 8th June. (Essex)

---

New show schedules: Fingal (May), Quadpaws (May), WCAI (May) and WTCI (May) Barnard Castle (July), Taming Canines - BAA (May, June and July), Taming Canines Hoopers (May, June and July), BAA Finals (August), Heart of the Brecon Beacons (August) and Pembroke County Show (August)
We couldn't do Agilitynet without you!
If you have any ideas for the site, we'd love to hear from you.
Email Ellen at Agilitynet with your news, stories, and photos etc.
If you've seen all the new articles, why not use some of your spare time
to read some of the articles and features that you may have missed the first time round.
If you find a broken link, please please let us know. Don't be shy. We won't take offence.

We can't fix the problem if we don't know it's there.
Just tell where you've had the problem on an email with the name of the page on it.