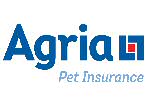 Supporting agility dogs with specialist lifetime cover
In your own time...
To find out what's new in the past week on the site, simply click on a link and off you go. All items are arranged in chronological order by colour with the latest at the top of the page.
We update the website with your news and information on a daily basis, when possible. Here's the past week, more or less, at a glance.
Okay, off you go or should we say, in your own time...
Pic of the Litter
12th August 2019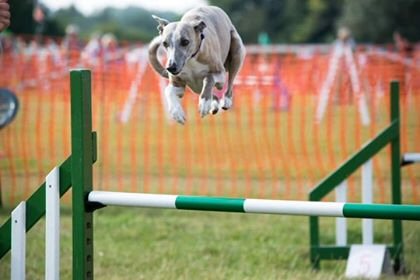 Redgates gives you wings!
Photo: Brent Crouch of Agility Photography UK
New show dates for 2019/2020: Louandi (November, December, January and February), Valley Farm (November, 2 x December, January, February and March), Hinckley (May), Ynyc Mon (May), Dartford (June), Maidstone Activity Dogs (June), Upanova (June), Caerphilly (July) and Lincoln Agility Enthusiasts (August)

New show schedules: Fingal (August), BSDS - Ireland (September), IADSA (September) and Wilton (October)

Mike Bacon's Agility Instructors Course has been rescheduled from 14th - 15th September to 19th-20th October (N. Soms)

---

Harriet Harding's Little Misss Izz (Izzy) won her 3rd Champ ticket at Welsh Kennel Club to make her an Agility Champion and now they're off to Spain as part of Team UK competing at IMCA

New show schedules: Agility Nuts - Winter League (October, November, December, January, February and March), Agility Nuts - KC (April and September) and Dog Vegas - Oakridge (October) and Paws-Agility (2 x November)

---

More show dates for 2020 and 2021: Shrewsbury (May 2020 and September. May 2021 and September) Oswestry (June) and Redgates (August)

Unfortunately Sky's owner cannot carry on with agility, so she thought it would be a shame if her Sheltie would not be able to carry on as she genuinely showed promise.

Mo Morris is definitely not taking a year off from judging and is open to Judging invites from any and every club or show organiser for 2020 and beyond.

---

Dawn Weaver Training Days at Scrambles (September, October, November, December, January, February and March TBC)

Six new Championship dates for the Show Diary: Scunthorpe (April), Tunbridge (May), Lune Valley (June), Gillingham (September), North Derbys (September) and Chippenham (October).

---

Following the cancellation of the KCIAF show on Friday and Saturday, the Working Party will be considering all circumstances surrounding this unfortunate situation, including refunds.

Ever fancy becoming an agility instructor? Book your place on the The Agility Club course on 31st October- 3rd November 2019 today.

Berkeley Dog Beds has launched new website and on-line shop, featuring a complete range of British-made premium quality dog beds, blankets, covers and related accessories.

---

---
We couldn't do Agilitynet without you!
If you have any ideas for the site, we'd love to hear from you.
Email Ellen at Agilitynet with your news, stories, and photos etc.
If you've seen all the new articles, why not use some of your spare time
to read some of the stories and features that you may have missed the first time round.
If you find a broken link, please please let us know. Don't be shy. We won't take offence.

We can't fix the problem if we don't know it's there.
Just tell where you've had the problem on an email with the name of the page on it.