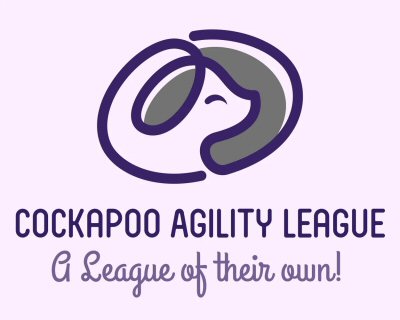 A exciting new dog agility league for Cockapoos only has been announced. All profits will be donated to charity at the end of each league year!
There will be separate divisions for Grades 1-7 plus options for:-
Best Overall Cockapoo

Best Rescue Cockapoo
Points can be accepted from January 2021 for our 2021 league. These can be back dated!
KC, UKA and independent show placements and clear rounds accepted towards league points.
League Points Programme
Agility
1st- 50 points

2nd - 40 points

3rd- 30 points

4th- 20 points

5th- 10 points

Clear rounds- 5 points
Jumping
1st- 40 points

2nd - 30 points

3rd- 20 points

4th- 10 points

5th- 5 points

Clear rounds- 2 points
Steeplechase
1st- 30 points

2nd - 25 points

3rd- 20 points

Placement- 5 points

Clear rounds- 2 point
Prizes for the League will include rosettes and trophies up to 5th place and participation rosettes per dog registered at the end of the league year.
Join the Cockapool League
Entries can be submitted via Google Form. The League will be updated every Monday ! Please ensure your entries are submitted as close as possible to your competition to avoid any backlog!

One League Entry £10 per year

Two League Entries £15 per year
In addition, there will be a photo challenge every month

For more information or to enter the League, visit our website or Face book page.