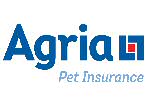 Supporting agility dogs with specialist lifetime cover

We believe this is the first Agility Hall of Fame in the world. It's here to recognise the outstanding achievement - and longevity - of dogs and / or their handlers in our sport. Nominations welcome.
2018

Catch a Dream

Lesley Wilks has nominated her gorgeous, little sable girl Catch a Dream (Kat).

Lesley said, 'Kat is my soul mate, my special treasure. She has even managed to drag me up to Grade 7. For the past two years, she has run Anysize. I retired her from KC shows at Dog Vegas in September where she did her last run under Carol Stanley, and actually won the class. We were all in tears.

As I help out at their shows, she did a couple of unaffiliated Bitz 'n Bobz but now, age 13, she has run her last. The last Bitz show was also quite emotional because she'd saved her paw money and bought a large bag of biscuits so every dog competing there could have one.

Have a healthy retirement, Kat.

2018

Jane Cameron

Although Jane Cameron was not active in 2018, she was a member of the Senior Agility League from the start. She won a trophy for three successive years with Borderstorm Lincoln Imp after which she retired from the League. And that's why we have nominated her for the SAL Hall of Fame.

Due to ongoing health problems since the virus which struck 20 months ago - the day after she lost her Kai - she has decided to retired from Agility altogether this year.

She said, 'Despite encouragement, it is time to sadly admit my Agility days are over. It was great meeting you all and I will continue to watch you from afar. It was such fun while it lasted.'

2017

Oh Ted!

Once again Jacky Oriss and the amazing Oh Ted! topped the Senior Agility League (again), winning the Allsorts category with a stunning total of 4647 points. Ted is now 10 and slowing down a bit, but he is still ran away with the 2017 Senior League.

Jacky said, 'Ted is 10 now and slowing down but he is still a, I am sure going to miss him when he is no longer around. You are right he is a star, I had no idea how much my lovely red pup would become such a friend to me, and we would share so many many happy times together. He is a real a star and I am proud of his achievements along with his 101 bablies, grand and great=grand babies.

Ted becomes our first nominee for the newly created Senior Agility League Hall of Fame.

2017

Poppet

Our second nominees are Jennifer Rothwell and her Bedlington X Poppet. This pairing has often been in the places in the League and we would like to recognise their achievements.

Jenny said, 'With me being 80 in August and Poppet 14 in May, we are both no longer 'spring chickens, but I think agility is her favourite sport so we are continuing as long as we can. No doubt she will let me know when she no longer wants to do it. I think her weekly hydrotherapy swim keeps her fit and well. She is an absolute sweet little lady that everyone loves.'

Both dogs have received amazing (and enormous) rosettes marking their achievements.
First published 17th January 2019