Co-sponsors of the 2023 Winning Out Certificates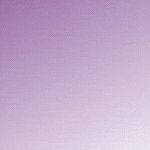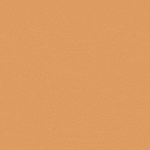 ---

Celebrating remarkable people and special dogs...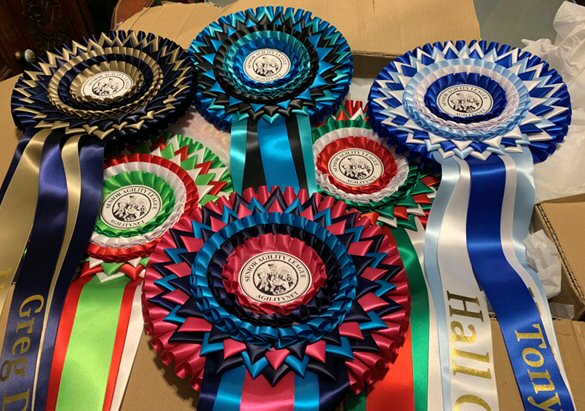 We believe this is the first Agility Hall of Fame in the world. It's here to recognise the outstanding achievement - and longevity - of exceptional people or dogs. Your nominations are welcome. Inductees need not be well known nor advanced handlers but should have given something extra to the agility world.
Thank you to Norton Rosettes for their support over the years and for providing the remarkable rosettes.
Congratulations to the 2022 inductees to the Hall of Fame. All of them are legends in their own time. This year we pay tribute to Peter Lewis, one of our founding fathers who passed away in December 2022.
2022

2022

Nominated by Brenda Tenten

Greg Derrett

Not only has Greg Derrett been responsible for establishing UK Agility (UKA) and UK International (UKI), he is responsible for a much more transparent Team GB.

His CV is impressive. He started agility in 1989, was YKC Handler of the year in 1991 and won Agility Dog of the Year in the late 1990s. He first competed in Crufts Singles in 1993 and went on to qualify for the next 30 consecutive Crufts until Covid. He won Crufts Singles five or six times and was on winning teams at Crufts seven times.

His first Olympia was in 1993 and he's has been there 27 times since, sometimes with multiple dogs. He's won Olympia five times. He also won Large and Small CC Finals and the British Open.

Internationally he has represented GB 21 times and been on four Team Podiums including Team Gold in 2015 and Individual Silver in 2004. He's been a professional agility instructor since 1992, teaching in four continents and judging in four different countries. In addition, he's made four training DVDs which are still selling today.

In 2004 he started UKA with his wife Laura and then they set up UKI in 2009. Two years later, he started WAO with Mark Laker.

Along with Lee Gibson, he started the Global Judging Program, available in three continents.

He was IFCS GB Team Manager from 2006 to 2010 and became Agility Team Manager in 2020 until now.

2022

Nominated by Jackie Allbut

Jackie Gardner

Where to start with Jackie Gardner. Trainer, Crufts judge, judges' trainer, senior measurer, measurer trainer and KC Agility Liaison Council representative.

The agility community would be a much poorer place without her.

2022

Nominated by Amanda Luttman

Rob Hunter

Rob Hunter is the stopwatch guy for Olympia (London International Horse Show) and Crufts. Over the years, he has competed, judged and just generally been around agility, helping wherever and whenever for as long as I can remember.

He's a cheeky and fun-loving guy. He just gets on with his job, and it would always be great to see a familiar face when you were on the start line.

He started at Daventry DTC in the 1980s and is well known for getting up on stage and entertaining at the Rugby DTC talent shows back in the day/

2022

Nominated by Steve Croxford & Lesley Olden

Peter Lewis
31st March 1935 - 7th December 2022

I firmly believe in what will be will be and being in the right place at the right time. I have been so lucky in meeting people who have influenced me and helped me over the years. Peter Lewis from Southampton was one of those chaps.

I first saw agility at Olympia in 1980 when he was running his dogs, Spot and Amos on Appro over jumps. In 1981 my little mate Nedlo Magic Midge and I were introduced to him.

Peter was one of the main influences in making agility great. As well as being a great trainer with huge ambition and foresight, he had a vision and that was to make agility BIG.

Together with John Gilbert, they made agility a world wide dog game. I don't actually think they realised how big it would be. Although I did warn Peter!

Peter Lewis sadly passed away in December 2022. So when you step out into the Olympia/ Excel arena, watch the videos or are lucky enough to witness the excitement firsthand - please remember the chap who was in it right at the beginning. I know I will and relive all the happy, funny and emotional memories. The sad thing is I can't go and tell him all about it.

2022

Nominated by Kirsten Cutler

Tony Ryman

Competitor, trainer, show organiser... Tony Ryman has done them all during his decades of involvement within agility. His passion and commitment shine through, and he has been the driving force for many a new competitor having great success with their dogs.

Many of you will remember Tony and his lovely wife Alma travelling all around the country competing. He reached a high level of achievement and even qualified for Crufts on occasion, too.

For the last few years, Tony has focussed on running T&A Agility - a regular series of independent and KC shows. He has always been keen to give back to the agility community and his passion is to support newbies and youngsters within our hobby. I am sure many of you in the East Anglian region will have been to one of his shows or training sessions. He is a true stalwart of our community. He works incredibly hard so others can have their fun and, even though he has recently celebrated another birthday, he has been told that he is absolutely not allowed to retire just yet!

2022

Nominated by Helen Jones

Marilyn Wiseham

I want to nominate Marilyn Wiseham for the Agility Hall of Fame. She celebrated her 80th birthday last week and is still competing despite two hip replacements - and she shows no sign of slowing down.

She started Brecon Dog Agility Club many years ago (way before I started) and is kind enough to allow the club to use her farm land. She is a familiar member on the Brecon DAC Committee which organises and runs two Kennel Club Shows each year. One of them runs alongside the Brecon County Show which allows members of the public to see our dogs and what agility is about.

She was for many years Secretary of Golden Valley KC show. She has encouraged newcomers to help out at shows and she herself has judged until recently. She has competed at Crufts but, most of all, is one of those people who will always muck in. She also helps the small Epynt club to run indoor fun shows over the winter season.

From Marilyn

2021

2021


Nominated by Hilary Poole and Gemma Swan

Lesley Olden

I honestly don't think there has been anyone or will be anyone who has achieved as much as Lesley Olden has in agility.

She began to compete 40 years ago and is still winning at the top level today. Her wins are too many to list here – even she has lost count of the hundreds of trophies and awards received throughout her long career. Olympia has always been one of her highlights and she won with Midge in 1986 (who was also Agility Dog of that Year), with Katie her poodle in 1989, Loobie in 1999 and 2001 and Yodel in 2022. Thirty years of competing and winning at Olympia is certainly a record which will be hard to beat!

Loobie, her working sheepdog, was the very first UK Agility Champion dog in 2001, and it didn't take her very long to achieve that title either. Lesley's determination together with her skills in reading her dogs and using their strengths to achieve success is what makes her a true legend. I know she always says her poodles Katie and Bisto taught her so much – including patience and looking outside the box! Crufts teams winner, Barbour Pairs and Skinners Knock Out, Agility Dog and Handler of the Year. You name it, she has won it. Every dog she has owned and competed with was her 'dog of a lifetime'. As well as those already mentioned, there were also Dot, Beanie, Toot and Ding, and I'm sure her new pup Tweet will prove to be just as successful.

Lesley has also bred some amazing Nedlo agility dogs who have gone on to attain Championship status – Will's Scout, Tasha's Pebbles and Greg's Detox, to name but a few.

Lesley would be the first to admit that she is not the fastest runner on the circuit, but she doesn't have to be to beat the others. She proved that recently at Olympia with a foot-perfect performance, demonstrating incredible distance handling skills. Lesley, you are the absolute Queen of Agility! Hilary Poole

From Lesley...
Oscar Speech coming up... Wow, what a month! All down to my partners in crime - my little furry friends - and the support I have been so lucky to have been given over the past 40 years by so many people.

My first agility trainer, Peter Lewis, one of the main instigators of our sport, once said to me, 'It's all about the 3 Rs - The Right information at the Right time with the Right dog'.

Well, I reckon I hit the jackpot with the trainers I have had over my time in Obedience, Working Trials, Agility and now in Hoopers and Scentwork.

2021

Nominated by Greg Derrett

Steve Croxford

I would like to nominate Steve Croxford to the Agility Hall of Fame.

The Hall of Fame, I'm told, is not only for successful handlers but for unsung heroes in the sport. Steve is one of the few people who fall into this category.

A successful handler who won at the very highest level of British Agility including winning Olympia in the early 1990s (1991?), Steve has represented agility throughout all levels of the Kennel Club committees and continues to this day supporting agility through the KC Prestige Events committee. He was Team GB manager for ten years, leading GB into international competition for the first time and creating many memorable podium winners.

A definite choice for the Agility Hall of Fame. Greg Derrett

From Steve...
Thank you.

2021

Nominated by Mike Hallam

Clive & Dorothy Foden

I am nominating Clive and Dorothy for their support and devotion to the Agility world and what they have achieved. I first knew Clive and Dorothy from the 80s and 90s. They only retired on the 13th of November at Wilmslow Agility Show after decades of competing, judging and supporting everyone around the shows and clubs, especially in the Northwest.

Clive is a legend in the ring, taking three dogs to Championship level with Poppy achieving Champion status and all of them competing regularly at Crufts. Many including myself have spent many a day trying to beat him and not succeeded. He was always generous in his praise but also in giving advice and guidance.

I can also say that, as a couple, they have been supportive of everyone. Clive is a true gent and Dorothy a special lady. We have been privileged to be called close friends and will miss them round the rings and at the shows in general.

I am in awe of what Clive has achieved competing well into his 70s and winning a ticket recently. Mike Hallam

From Dorothy & Clive...
We had a lovely surprise this lunchtime when we received our beautiful rosette saying Hall of Fame.

Thank you to Mike for putting our names forward. I am not sure I should be there. Clive is the star who managed to get the best out of all our dogs.

2020

2020

Nominated by Gay Horsley

Clive Hildersley RIP

I would like to nominate the late great Clive Hildersley, not only for being an inspiration and a perfect gentleman but for years and years of service to agility in general.

His contribution to agility over the last 30 years has been tireless, including his work on the KCAI Organising Committee and locally the Kernow shows. His wicked sense of humour and infectious smile is what most of us will miss most, he retained this even through his own adversity.

He was a special man who inspired many.

Clive Hildersley RIP

Thank you for the keepsake rosette. Fran Hildersley

Well deserved for a Cornish Agility Legend. Chris Huckle

How extraordinarily appropriate. Lindy Margach

Wowee... that's a rosette and a half! It's beautiful. Wendy Radcliffe

2020

Nominated by Linda Croxford

Faith Whitely

Faith Whitely was 80 years young this year (December 2020) and has continued to compete and train despite some quite severe health issues this year. She trains her four Italian Volpinos with Whitstable Agility Group over two or three evenings each week.

She is a member of the UK Para Agility Team and in 2018 won Gold in the Group 5 Para Agility World Championships in Spain. In 2018, the UK hosted the Championships in Huntingdon and, when we were clearing up the venue late on the final day of the championships Faith was on her hands and knees helping to roll up the 40 metre by 25 metre Astroturf we had purchased – despite being 78 years of age at the time!

From Faith Whitely
I was totally amazed to receive my Hall of Fame rosette. It is such a lovely idea and I shall really enjoy having it. It is a lovely reminder of the happiest of times. It was sweet of Linda to recommend me - she is always full of surprises - and very kind of you to include me. Thank you so much.

I did not start in agility until I was 69 and then I could only watch my Bella beginning her agility journey as I was recovering from an operation.

I have had such a wonderful time learning to communicate with my dogs and enjoying their enthusiasm for the sport. We all adore it, love the training sessions and owe so much to the patience of Linda Croxford over many years and to Dawn Hughes, who introduced three of us to agility. I have received so much kindness from many other handlers, ring parties and judges who put up with the fact that I am a bit slow at organising myself and arriving at the start.

I only do about five shows a year as I work at weekends, but the shows are my real highlights of the year. So amazing to take part, and such a privilege to share my life with my wonderful dogs - Dorabella, my 'Golden' Fleur and their respective offspring, Gemma, Gena and the irrepressible Bizzie Lizzie - all agility addicts.

2020

Nominated by Jennie Costello

Freda Wallace

I'd like to nominate Freda Wallace and Tika. Not only are they consistent performers (gaining lots of points) but Freda is such a great ambassador for the sport. She judges, ring parties, and trains. She's been active this year by setting courses for Covid-safe course running days, to give us addicts the chance to run grade appropriate courses. All proceeds went to local animal charities. She is always willing to give advice when asked and quick to congratulate any successes.

Probably the most amazing thing is that she can still be found camping in a tent at shows whatever the weather. I think she is truly an agility treasure.

From Freda & Tika
I would like to say thank you for the beautiful rosette that arrived this morning from the Senior Agility League with my name on for the Hall of Fame. Rosette pictured with Tika who made it all possible. Let's hope we can have fun together again later this year. Thank you once again. It was a wonderful surprise.

2019

2019

Nominated by Karen Parker

Barry Parker

I would like to nominate my wonderful dad, Barry Parker, who is competing in the Diamond Small Division of the Senior Agility League.

Dad has been in agility for many years and has competed with his GSP Tammy, WSD Jack, Collie x Kelpie Taff, JRT x Eddie, and more recently, JRT Gem.

Dad and Gem started in May 2019 in Grade 2 and finished the year in Grade 5. It has been a pleasure to watch their partnership grow and to see their smiling faces at the end of every run! She is a little powerhouse and loves nothing more than having fun and being kissed!

I am so very lucky to have this wonderful man in my life and I'm so very glad that both Dad and Mum introduced me to this fantastic sport! I have loved watching him competing in 2019 and can't wait to see what this amazing partnership do in 2020.

2019

Nominated by Jean Tuck

Myndoc Minstrel for Craygill AW/G

Now 14 ˝ years old, Scott started to compete just before the grading system came in and, on the strength of a 3rd place at his first show, he started the next year in Grade 5.

He was my first Grade 7 dog, and he discovered that he loved running in teams. He was at Crufts for his agility team every year from 2009 to 2016. In his one individual appearance at Crufts, he came 3rd in the Singles Final and he also gained two Reserve tickets.

Just after his last Crufts, he moved down to Veteran classes which he loved and finally retired from Agility in August 2017 after two Veteran wins at West Lakes. In 2015 he took up Rally, and then Obedience - with success in both.

Despite being somewhat arthritic, he continues to enjoy country walks, aided by hydrotherapy, supervising the younger Shelties and being my shadow. He is a favourite with our grandsons.

2019

Nominated by Frances Cobb

Stillmoor Jazz Cadenza

I bought my beloved slate merle Border Collie Jazz in 2009 when I retired from work, with the plan of him becoming a Heelwork to Music dog. He made a good start and was awarded the Paws & Music Starter Dog of the Year in 2010.

Whilst on a training holiday in 2011, Jazz and I had a go at agility and it was immediately clear that Jazz was much more motivated by this sport ,so we 'took a year out' from the HTM to see whether agility was more our thing. That was a major turning point in both our lives. We moved to Wiltshire where we made so many new friends through learning and competing in agility. We quickly became addicted to the sport and never went back to the HTM!

Jazz made quick progress in the lower KC grades of agility and qualified for the Proplan Starter finals. He also had success in UKA competitions and was a Circular Knockout finalist and a Team finalist. The peak of Jazz's career was to qualify for the Olympia Novice Large dog quarter finals in 2018 ,held at KCI. Although we had a clear round in both, Jazz and I were beginning to feel our age running in the heat, so we were too slow to qualify for the final at Olympia.

This year, with Jazz aged 10, we got off to an amazing start with three wins at KC agility shows and this put him up to Grade 6. However, in August and September, it became apparent that all was not well with Jazz and after he had been examined by a specialist I was told that Jazz is going blind so I have had to retire him from agility.

Many people have complimented me over the years on the wonderful bond that could be seen between me and Jazz, he seemed to automatically know his way around an agility course and would go the right way even when my commands were sometimes incorrect! He has been a 'once in a lifetime' dog and I have been very lucky to have him as my amazing agility dog, loving pet and companion.

2019

Nominated by Jodie Nazimi

Carole Fiori

I have had the pleasure of training Carole Fiori at JAC for about four years now. She is always encouraging and takes new members under her wing and supports them on their journeys, too. She is one of the nicest people, always ready to laugh at her dogs' antics.

Her Beagle, Buddy (Carole's Buddy Boy) is nearing retirement and is going into Anysize. She continues to train and compete with Beau, her youngster who is super fast.

2018

2018

Nominated by Lesley Wilks

Catch a Dream

Lesley Wilks has nominated her gorgeous, little sable girl Catch a Dream (Kat).

Lesley said, 'Kat is my soul mate, my special treasure. She has even managed to drag me up to Grade 7. For the past two years, she has run in Anysize. I retired her from KC shows at Dog Vegas in September where she did her last run under Carol Stanley, and actually won the class. We were all in tears.

As I help out at their shows, she did a couple of unaffiliated Bitz 'n Bobz but now, age 13, she has run her last. The last Bitz show was also quite emotional because she'd saved her paw money and bought a large bag of biscuits so that every dog competing there could have one.

Have a healthy retirement, Kat.

2018

Nominated by Agilitynet

Jane Cameron

Although Jane Cameron was not active in 2018, she was a member of the Senior Agility League from the start. She won a trophy for three successive years with Borderstorm Lincoln Imp, after which she retired from the League. And that's why we have nominated her for the SAL Hall of Fame.

Due to ongoing health problems since the virus, which struck 20 months ago - the day after she lost her Kai - she has decided to retired from agility altogether this year.

She said, 'Despite encouragement, it is time to sadly admit my agility days are over. It was great meeting you all and I will continue to watch you from afar. It was such fun while it lasted.'

2017

2017

Nominated by Jenny Rothwell

Poppet & Jenny
Poppet the Rocket 2004-2022 RIP

Our second nominees are Jennifer Rothwell and her Bedlington X Poppet. This pairing has often been in the places in the League, and we would like to recognise their achievements.

Jenny said, 'With me being 80 in August and Poppet 14 in May, we are both no longer spring chickens, but I think agility is her favourite sport, so we are continuing as long as we can. No doubt she will let me know when she no longer wants to do it. I think her weekly hydrotherapy swim keeps her fit and well. She is an absolute sweet little lady that everyone loves.'

2017

Nominated by Agilitynet

Oh Ted!

Once again Jacky Oriss and the amazing Oh Ted! have topped the Senior Agility League, winning the Allsorts category with a stunning total of 4647 points. Ted is now 10 and slowing down a bit, but he still ran away with the 2017 Senior League.

Jacky said, 'Ted is 10 now and I am sure going to miss him when he is no longer around. You are right, he is a star. I had no idea how much my lovely red pup would become such a friend to me, and we would share so many, many happy times together. He is a real star and I am proud of his achievements along with his 101 babies, grand- and great-grand-babies.

Ted becomes our first nominee for the newly created Senior Agility League Hall of Fame.
First published 17th January 2019
Updated annually