Move to improve...
Canine Rehabilitation is one of the fastest growing fields within the wider field of veterinary medicine nowadays and it is an integrative part of any recovery process when a dog suffers from an injury or illness. For sporting dogs, it makes sense to work with people who have an understanding of the sport involved as well, as this may guide them towards a greater understanding of the dog's problem, too! Vet Peter van Dongen, former GB Team vet, judge and competitor and his partner Rimante Butkute, explain what you need to know before starting down the rehabilitation route.
Agility dogs are proper canine athletes and are highly trained and conditioned to do a specific job, which requires top levels of health, fitness, strength, flexibility, endurance, balance and coordination. It is, therefore, important to look after our dogs the very best we can, which means the very best, at all times, with regard to training and conditioning, exercising, nutrition and healthcare etc.
Rehabilitation encompasses many different elements - from initial diagnosis and assessment. There are manual treatments such as therapeutic massage or manipulation, osteopathy and chiropractic, physical modalities such as laser and ultrasound treatment, TENS, NMES and magnetic field therapy, hydrotherapy in the pool or water treadmill, from acupuncture to herbal medicine, from producing an individualised therapeutic home exercise plan to lifestyle modifications and more.
It is often part of the post-operative care for a patient, say for instance, after cruciate ligament surgery, but sometimes it is performed as an alternative for surgery, such as for mild cases of patella luxation or some shoulder issues.
Why should I consider rehab for my agility dog?
After injuries or illnesses, rehabilitation can help recovery with appropriate training programmes for certain stages of, maintenance of fitness and much more. Pre-, mid- and end of season check-ups are also strongly recommended, as all too often tiny niggles can develop into bigger problems in the long run, even if, on first inspection, there may be nothing too obviously wrong with your dog. The sooner issues are recognised and treated, the sooner they - and you - can go back to doing what you love best!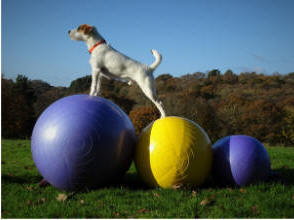 Definition of rehabilitation
The goal of rehabilitation is to restore a patient's maximum functional capacity, as permitted by the integrity and performance of tissues and structures.'
Basically, this means that we try to get a patient performing as well as possible, for whatever the original 'job' was of that patient (e.g. 'pet dog', 'working dog', 'performance dog' etc.), as much as the patient's physical make-up allows, at that moment in time. For me personally, the term rehabilitation encompasses more than the often-used term of physiotherapy, as the latter is part of the entire rehabilitation process.
Aims of rehabilitation
In general, the aims of rehabilitation are to reduce pain and inflammation, facilitate tissue healing and increase the range of movement. It can help prevent muscle wasting and stimulate the re-growth and strengthening of muscle tissue and a return to or an improvement in function and mobility, an increase in soft tissue flexibility and weight control. Finally - and quite importantly - it can have a positive effect on the psychological status of the patient and its owner!
Indications for rehabilitation
There are many indications for rehabilitation. They include post-operative recovery, e.g. after orthopaedic or neurological surgery for various conditions, such as fractures, ligament failures, intervertebral disc protrusions and many more conditions. They include strains and sprains, joint capsule tears, (sub-) luxations, hip and elbow dysplasia, conformation issues, muscular weakness and more.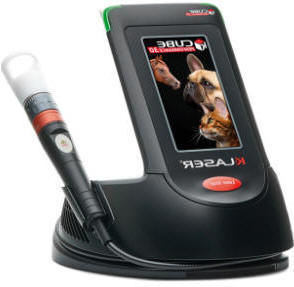 They also include treatment and management of chronic conditions such as osteo-arthritis, neurological diseases and some medical conditions, as well management for obesity and sporting fitness in addition to specific conditioning for sporting and working dogs.
Who can perform rehabilitation?
There are many paths into canine or veterinary rehabilitation (or physiotherapy) and many courses have been developed, over the last decade or so, both in the UK and abroad, leading to a plethora of different rehabilitation qualifications. This makes it difficult for you, as a dog owner, to know where to look.
In general, it makes sense to look for a person with a recognised and accredited qualification, a person who works to the very highest professional standards and ethics, a person who holds professional and personal indemnity insurance and who is committed to minimum levels of continued professional development.
Organisations to look for include:-
For sporting dogs, specifically, it makes sense to work with people who also have an understanding of the sport as this may guide them towards a greater understanding of the dog's problem, too!
What is involved in a rehabilitation consultation?
This is where rehabilitation therapists come in. First you should have an initial evaluation which tends to be between 60 and 90 minutes in duration. This should consist of a full physical orthopaedic and neurological examination, including the assessment of stance and gait, the measurement of joint angles and muscle mass, weight and body condition, and, in some cases, specific tests developed to assess particular conditions. It may also involve taking of photographs and video footage to aid in the detection of certain problems.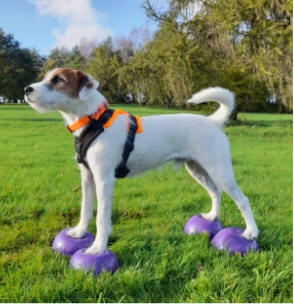 After a full assessment, a specific programme is designed for individual patients, rather than producing a 'cook book' programme for a particular condition, as all patients differ in their individual factors. A treatment programme is designed, taking into consideration goals set for progression for that patient. This will then be reviewed at regular intervals and adapted where necessary to ensure that the goals are being met.
Treatment can vary
It can consist of manual techniques, therapeutic modalities and a home exercise programme. We can also use acupuncture, medical management, Western herbal medicine and hydrotherapy, and we may give dietary and nutritional advice. Different modalities may be used during different stages of the recovery process, which will be based on the individual patient's condition, progress and aims.
Manual therapies may include massage techniques, joint mobilisations, passive range of motion exercises, trigger point release as an example. Therapeutic modalities may include laser treatment, TENS/NMES treatment, heat therapy, cryotherapy, therapeutic ultrasound treatment and hydrotherapy.
A Home Exercise Programme (HEP) is beneficial for patients receiving rehabilitation treatment and will be designed to complement treatment plans. This may include cavaletti walking, three-legged stances, hill walking, balance cushions and boards, sit-to-stand exercises as an example. Sometimes we will work with resistance bands too and other pieces of equipment.
What proof do we have for rehabilitation?
The proof is in the pudding. In the early days of canine rehabilitation, any proof for efficacy was extrapolated from human rehabilitation work, which started many years before canine work. However, there is now a huge and ever-increasing body of evidence behind canine rehabilitation, in all its aspects. The more cases we treat, the easier it is to see how effective this type of work can be for your dog.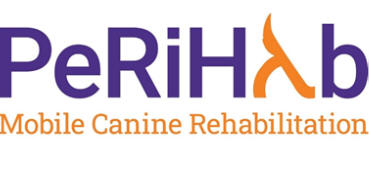 So what's new?
PeRiHab, recently set up by Pete van Dongen and Rimante Butkute, is a brand-new, professional, family-owned, independent, vet-led, mobile canine rehabilitation service, working for you and your pets from Milford in the beautiful Surrey Hills.
To our knowledge, PeRiHab is unique in its set-up, combining a huge body of experience and expertise and a large variety of treatment modalities with the convenience of a home-delivered professional service. Between us, we have some 40 years of clinical veterinary experience with various post-graduate qualifications to make us eminently qualified to offer a unique service to you.
Of course, Pete's extensive agility experience is an obvious plus point as well!
We offer home visits, several days per week, on a private appointment only basis, when we can treat your dog in the comfort of your own home in order to reduce the stress, time and the cost of visiting a practice. We will bring everything we need to treat your dog with us, like a treatment mattress, vet beds, equipment such as a very powerful laser, acupuncture needles, rehab equipment and more.
We think that PeRiHab is what you get if you combine the knowledge, expertise and experience - well, nearly anyway - of the Supervet with the convenience of Deliveroo!
Check out our website, www.perihab.com or email us at hello@perihab.com or phone us on 07494 208112 for more information, or to book an appointment
About the authors...
Dr. Pete van Dongen, DVM, CertVR, MRCVS, CCRT veterinary surgeon, originally from The Netherlands, has over 30 years' experience in small animal practice in the UK, as well as over 15 years of experience in complementary treatments, such as canine hydrotherapy and rehabilitation. He is one of only a dozen veterinary surgeons in the UK with the Certified Canine Rehabilitation Therapist (CCRT ) qualification from the US-based Canine Rehabilitation Institute (CRI).
He is also a former dog agility competitor, judge and instructor and a former British Team Vet for the dog Agility World Championships for nine years, for two different organisations.
Pete has been Senior Director at a multi-branch veterinary practice in Kent, Lead Vet in Rehabilitation at the world-renowned Fitzpatrick Referrals, Orthopaedic and Neurology Hospital in Surrey, Lead Vet in a veterinary hospital practice in West Sussex and Clinical Director at a high-quality primary care vet practice in Surrey.
Pete has done many charity treks over the years, all over the world, including trekking the Arctic, desert and jungle, walking the Great Wall of China and climbing Mount Kilimanjaro. In his spare time, he enjoys adventures with his fiancée Rimante, travel, cooking, triathlons and hiking in the woods.
Dr. Rimante Butkute, DVM, MRCVS is a veterinary surgeon from Lithuania, with many years of experience in small animal veterinary practice in both Lithuania and the UK. After qualifying as a veterinary surgeon, she starting working in a busy small animal practice in Lithuania. She also did some wildlife work, whilst there.
After a couple of years, she decided to move to the UK. Initially, she worked in multiple large multi-branch veterinary practices in Kent, but after a while, she decided to move to the Surrey countryside.
Rimante has done an internship at the world-renowned Fitzpatrick Referrals, Oncology and Soft Tissue Surgery Hospital in Surrey, and has worked at a high-quality primary care vet practice in Surrey. Over the last few years, she has developed a strong interest in an integrated approach to veterinary medicine.
Recently, she pursued her dream of gaining some unique skills and knowledge in Western herbal medicine. Rimante approaches each patient as a whole, rather than as a patient with a specific disease, to make a plan accordingly. She is also a certified K-LASER technician and is currently working towards a post-graduate qualification in Galen Myotherapy.
She loves travel photography, reading inspirational self-development books, wildlife and conservation.
Rimante not only shares her home with fiancé Pete, but also with a Parson Russell Terrier Spike, and a gorgeous ginger cat called Rocky.
First published 14th December 2021