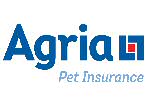 Supporting agility dogs with specialist lifetime cover
Contents
Dogs Can Die in Hot Cars
Kennel Club Guidance to Show Secretaries regarding leaving dogs in hot cars.
Exercise Induced Hyperthermia
Not much is known about this disorder except that it is common among highly driven dogs, particularly Border Collies. Mary Whorton looked into this condition, and this is what she discovered.
Heat Stroke
In his experience as a veterinarian and a working dog trainer/handler, Dr. Henry de Boer has attended to far more cases of heat stroke in the spring or fall than he did during the summer months. Many people, however, drop their guard during other seasons, which can lead to a possible disaster.
Heat Stroke Survival Guide
Robert Newman, a recognised authority on American animal law, explains about heatstroke in dogs and what you can do about this life-threatening and often fatal problem.

Hot Weather Warning!
When the temperature soars and it feels like 85 degrees in the shade, don't forget your dog. You may be able to stay cool in a T-shirt and shorts, but your dog can't change into something cool. Common sense and a few simple steps can save their lives and make hot weather competing worth the trip. (07/07/01)

Kool Aids
Keep your dogs safe from the summer sun with some new technology and some old - and a little common sense.