Co-sponsors of the 2023 Winning Out Certificates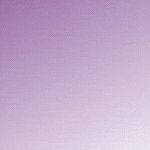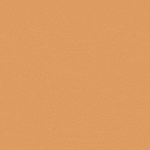 ---
How it all began...
Back in 1995 four agility enthusiasts got together to form the Paws Agility Club Jersey. The new Club needed equipment so the Committee consisting of Katie Bennie (President), Sally Rees Vice President), Fiona Sangan (Secretary) and André Rees (Treasurer) raised half of what was needed with a fun agility show and a jumble sale. The rest was paid for by a grant. The first official Jersey agility show was scheduled shortly thereafter. André Rees continues the story.
In the beginning, we only met once a week at an outside venue, but training often got cancelled during the winter months due to wet weather. We then found the perfect venue - a new horse riding school at Les Marais, Bel Royal. As a new club we had no funds so everyone contributed bits and pieces to make up a full set. The Committee then started fund raising by running a fun day in January 1996 and then a jumble sale. Then they applied for a grant which covered half of the cost of a full set of equipment. When enough money had been raised, the equipment was ordered and arrived just in time for the first licensed show in June 1996.
History
The second licensed show was held the next February and then in June 1997 the idea of a 'Jersey Agility Festival' was born. The format was very similar to today with qualifying classes over several days, culminating with the finals at the end of the last day. It was the first time in Jersey that an agility show had been run with two rings running at the same time and also was open to all Jersey and UK competitors, with no invitation necessary.
Over the first few years, the Show was held at the old Hockey Club field behind Jersey Bowl, St. Peter on a Friday and Saturday afternoon / evening, then all day Sunday. In 2000 the Festival moved to Beuvelande Campsite, St. Martin, where the competitors could camp right next to the Festival.
After four successful Festivals, Sally and André Rees retired from the Committee of Paws Agility Club. The new Committee decided not to run the Festival the next year. As the Festival had been so popular with local handlers and so many competitors from the UK still wanted to come over, Sally and André decided they would continue to run it. They decided to form the Jersey Agility Club to enable them to run the Festival, with all the proceeds now going to charity, Jersey Hospice.
In 2002 electronic timing was introduced to Jersey for the first time by Taryntimers. In the same year, the much sought after Teddies were introduced as first prizes. The Festival has proved very popular over the years, being the biggest agility event in Jersey. It typically attracts 160 dogs though one year it went up to 180 dogs. In 2007 the first overseas competitor came France, starting a trend which has grown each year since. There have even been members of the Dutch FCI World Championship Team member who have come from The Netherlands to compete at the show.
Each year all the judges were from the UK, with several of the judges having previously judged agility at Crufts. In 2009 for the first time there was also a Jersey judge and a French judge. Each year there has always been a raffle at the end of the festival, which is always very popular with the first prize always being a return crossing on Condor Ferries for two and a car, kindly donated each year by Channel Islands Direct.
After running another seven successful Festivals, Sally and André decided to take a year off in 2010. Scallywags Agility Club kindly agreed to hold the reins. After a year off, Sally and André Rees came back and gave the 2011 Festival a makeover, renaming it the 'Jersey European Agility Festival,' and giving it more of a European theme. To attract more competitors from Europe, they introduced a nations day theme with a French day, Spanish day and a British day. A new Nations Team event was introduced on Sunday, with the highest placed team from each country competing in a new Final on Monday afternoon along with the other classic individuals finals. Also for the first time there was also an Obedience show running alongside the agility festival and there was food and drink from each country on their special day.
A competitor's view
Of the competitors who come back to the festival year after year, we like to make a special mention of Cynthia Brealey, the only UK competitor who has come to Festival every year since it began in 1997.
Cynthia said, 'The first year I went there was four in our group and two more from Devon. The show started at 12 o'clock on the Saturday and I remember that we were nearly late as we didn't think about the traffic on the main road being so much more. When we got home we told everyone what fun we had and how friendly and laid back it was.

The next year Penny and Ruth from Barnstaple went and I think they have been every year since. Then we were joined by four from Cornwall and that started our West Country night out. In the beginning there was about a dozen of us and we just went for a meal. By 2010, however, there was at least 25 in the group. Now we go bowling and have meal. If you want a good laugh that's the thing to do but do mind as the bowls not only go forwards. They also go backwards.

In 2004 I think it was so windy that some classes where postponed and run the next day. Tina's tent ripped and the owner of the camp site had to lend them one.

The dogs love walking on the sand downs. We were told there was a lake there but we walked there for about three years before we found it. I was beginning to think it was a joke the islanders were playing on us.

I have been very lucky to get to the finals a few times but, as the saying goes, always the bridesmaid never the bride. I'll try again this year, but I do have a few Teddy bears thanks to my old boy Dusty who is now retired. I've told the rest they have to pull their paws out to keep up the tradition. The way I'm going I will be going over with a zimmer frame.'
Thank you
A very big thank you to Tony Griffin who has helped with the processing of all the entries and running orders for many years. It's a huge task. Thank you also to Cindy Heys as well for all her hard work organising all the sponsorship over the last few years.
Many thanks to all the judges who have travelled to Jersey for the show over the years:-
1997 - Ian Stowers, Paul Skinner

1998 - Graham Pennington, Bob Griffin, Rosemary Tappin

1999 - Gary Woodham, Sally Sanford, Clare Murray

2000 - Derek Dragonetti, Jane James, Carol Hughes

2002 - Clive Hildersley, Fran Hildersley, Tony Griffin

2003 - Tony Griffin, Graham Partridge, Pat Partridge

2004 - Rosemary Tappin, Simon Tappin, Tony Griffin

2006 - Clive Coleman, Bob Griffin, Jill Spur

2007 - Clive Hildersley, Fran Hildersley, Tony Griffin

2008 - Bob Griffin, Gary Woodham, Rachel Williams

2009 - Roger Bailey (Jersey), Francis Chevalier (France), Clive Hildersley, Graham Partridge, Pat Partridge, Doreen Sizeland, Richard Sizeland

2010 - André Erdos (France), Martin Tait, Hazel Tait

2011 - Roger Bailey (Jersey), André Erdos (France), Tony Griffin (UK), Alfredo Tuset (Spain)
Over the last nine Festivals, more than £10,500 has been raised for charity, specifically the Jersey Hospice.
Another special mention must be made of the very generous support and sponsorship over the years from Jersey Tourism, Techni-Cal, Ransoms Garden Centre, Pets Paradise, The Pet Cabin, Nutro and Channel Islands Direct.
Plans are now well under way for the 2012 festival with the event moving to a new venue, the Royal Jersey Showground in Trinity. This is a fantastic venue with a lot more space which will allow camping alongside the rings. Once again there will be a Nations theme with national meals each night at the venue.
About the author...
Andre Rees was born in Jersey and has lived there all his life. He first started Agility in 1993 with a Black Standard Schnauzer called Raffles. Over the first few years he also trained and competed with his other Standard Schnauzer Ben and Border Collie Sam, whom he got to the Starter finals at Dogs in Need. They also had a 2nd place in the Starter Finals at Festival of Working Dogs at Ardingly. After this Andre then competed with a Groenendael called Denver. Andre now competes with an Irish Terrier Rio and a young Border Collie Riley.
Over the years, Andre has competed mainly in Jersey and sometimes in England but, over the last few years, he has been competing in France more than England.
Andre was one of the founder members of Paws Agility Club Jersey (1995) and is now the Vice President. He has has been organising agility shows in Jersey for the last 17 years - four shows each year, with the main show being the flagship Jersey European Agility Festival.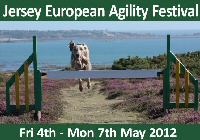 For further details visit the new look website which has loads more information about the Festival http://www.jerseyagility.co.uk