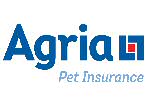 Sponsors of the 2018
Winning Out Certificates

To Russia with love
When Aussie Steve Drinkwater was stationed at RAF Lynam for several months last year, his outspoken and very firm views attracted a certain amount of attention! His first article on English agility, published in several parts in Clean Run and Clean Run Australia and on a Russian agility web site, didn't pull any punches. Having returned to Sydney, he was asked by agility web master Alexander Karandasov (aka A.Gility) to write an introduction to his second article on his experiences in Britain for Russian agility enthusiasts. Had Steve's views softened in Australian sun?
Agility in England is huge. There can be two or three competitions happening on the same weekend (only one or two hours driving distance apart). My first experience with an English competition had approximately 400 dogs entered (with another couple of competitions happening the same weekend just over an hour away). My second experience was one of the biggest English Agility shows on the calendar. The competition was held at Longleat Estate in Wiltshire, with 2,000 dogs entered!
The UK Agility system uses a win-out system to allow only the very fast dogs (with luck on the day) the remote chance at a win and the opportunity to move up (win-out). They also still jump 760 mm (30") for the Maxi (large dogs). Despite these differences in the system that I prefer and know here in Australia, the majority of English competitors that run Working Sheep Dogs (WSD)/Border Collies/Working Collies enjoy their sport immensely. On the whole they display good sportsmanship and a real love of Agility.
Nonetheless, there are some disgruntled handlers that do not run working dogs and struggle to ever win-out of Starters let alone the higher classes. These handlers with the non-working type dogs I admire the most. They are up against a system and odds that are stacked against their chosen breed -if it is not a WSD or the like - and yet they love the sport as much as anybody.
Some will choose a WSD for the second dog. Others will stick to their breed and just enjoy the sport for what it is, a good run and play with your dog.
I recommend anybody travelling to England to seek out an Agility club, or a person you know is involved in Agility and get along to some weekly training and/or a competition.
The UK system is different, but the people and the dogs involved in Agility are the same the world over! We all care about our dogs and are passionate about our sport.
G'day from Steve
To learn more about Russian agility, visit http://www.agility.ru. Even though agility is still a new sport in Russia, their team won the Small Team competition at The World Championships 2002 in Dortmund. And that's not just borsht!