Agility Team GB news...

The European Open 2013 is an Agility competition which is officially recognised by the FCI and is based on the FCI-Agility Regulations of 2012. The competition is open to all dogs, with or without pedigree. Competitors have to be citizens of the country which they represent. All National Member Organisations of the FCI or National Organisations with a close relationship to the FCI are invited to participate in this event.


Agility Team GB Scoops at Hat-Trick of Medals
Last year there was Olympic glory for Team GB, last month there was Andy Murray's Wimbledon victory and now, in another sporting triumph, Agility Team GB have beaten the world's best agility dogs to scoop Gold, Silver and Bronze medals at the 2013 European Open Agility Championships in Neeroeteren, Belgium.
Sian Illingworth and her dog, Maybe, beat nearly 200 competitors from all over the world to bring home Gold in the European Open Medium Individual Final, and current World Champion, Natasha Wise and her dog Dizzy, took home Silver. Competing for the first time at the European Open and up against nearly 400 other dogs, Matthew Goodliffe and his dog Quincy won the Bronze medal in the European Open Large Individual Final.
Agility Team GB also managed several clear rounds throughout the final competition which helped to make 2013 the team's most successful year to date at the Championships.
Alongside the medal winners there were many commendable feats achieved by other members of Team GB:-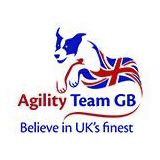 Team GB achievements were as follows:-
Gold – Sian Illingworth with Maybe (Medium Individual Final)

Silver – Natasha Wise with Dizzy (Medium Individual Final)

Bronze – Matthew Goodliffe with Quincy (Large Individual Final)

1st

place – Sian Illingworth with Maybe (Medium Individual Agility Round)

2nd

place – Shaun Hunt with Phix (Large Individual Agility Round)

4th

place – Natasha Wise with Dizzy (Medium Individual Agility Round)

4th

place – Matthew Goodliffe with Quincy (Large Individual Jumping Round)

5th

place – Bernadette Bay with Zaz (Small Individual Final)

Joint 5th place – Team Red (Great Britain) (Small/Medium Team Final)
Despite long days with temperatures soaring over 30 degrees, huge thunderstorms and floods, there was great team morale throughout the whole competition, which can only have aided the team's accomplishments in the ring.
Team Manager Mark Laker commented on the success of the team: 'This was a fantastic result for Team GB at the 2013 European Open. I'm extremely proud of everyone in this year's team - the sponsors, support team, grooms, my assistants and of course the competitors all helped to make this one of the most successful teams we've taken to this competition. Huge congratulations to our medal winners Matt Goodliffe & Quincy, Natasha Wise & Dizzy and Sian Illingworth & Maybe. You competed with the best and put in a world class performance.'

Ceri Rundle, CSJ's founder and sponsor of Team GB said: 'We're all so chuffed that the team achieved such great success at the European Open this year. We are proud to be supporters of Team GB for the next three years.'
The European Open Agility Championships attracted hundreds of dogs and handlers from all across the world, with 33 countries represented at the competition including Venezuela, Japan, South Africa and Canada.
Agility Team GB is supported by the Kennel Club, CSJ Specialist Canine Feeds and Eurotunnel Le Shuttle, the Kennel Club's preferred cross-channel partner. The team of fifteen handlers and their dogs were chosen following a performance weekend which attracted entrants from all over the UK, and was hosted by Lincoln Agility Enthusiasts at its Open Agility Show in April 2013.
Full results and commentary for each round of the event can be found on the Dog Agility Facebook page www.facebook.com/Dogagility.
---
Teams Allocated for 2013 Squad
The Kennel Club is pleased to report that following a rigorous training day at Nottingham Trent University, the British Agility Squad has been divided up into teams for the 2013 European Open Championships which will be held in Neeroeteren (Belgium) on 25-28 July 2013..
Brackenhurst Campus at Nottingham Trent University played host to the training day and proved to be an impressive venue with fantastic facilities. First Contact generously provided agility and timing equipment for the day which could not have gone ahead without the team sponsors, CSJ Specialist Canine Feeds and Eurotunnel Le Shuttle.
The majority of the day was spent in the arena working on the agility courses where Marc Saunders, Team GB Assistant, set up four challenging international courses designed by this year's EO Championship judges. During the day, the team worked through these courses getting further experience on the kind of course they could expect to be faced with in Belgium. The team was also kept busy with a multitude of tasks involving classroom time working in their individual groups, visiting the Team Vet and Chiropractor as well as spending time with the Team Handler Fitness Coach, working through agility specific fitness drills.
Team Manager, Mark Laker said: 'Thanks must go to everyone who worked very hard in advance and on the day. Also to First Contact who provided all the agility and timing equipment. To Nottingham Trent University staff and students who spent the entire day helping set up courses and carrying out the detailed data collection we wanted. Finally acknowledgement and a big thank you to CSJ Specialist Canine Feeds and Eurotunnel Le Shuttle for their sponsorship and support making it possible to run days like this.'
The day was hugely successful and resulted in the finalising of teams including mixed heights for the small and medium groups.
Following the selection, Mark Laker continued: 'I believe these are four very strong teams combining handlers that can produce fast clear rounds on a regular basis and those that when required to, can 'pull out the stops' and set the course alight. I'm very excited and honoured to be working alongside such a strong dedicated group of competitors."
The teams selected are as follows:-
GB Union Jacks

Sian Illingworth (C)

Nicola Wildman

David Wright

Louise Eden

GB White

Shaun Hunt (C)

Ian Jackson

Charlotte Harding

Roger Teasdale

GB Red

Natasha Wise (C)

Steve Richardson

Bernadette Bay

Rosie Cavill

GB Blue

Greg Derrett (C)

Anthony Clarke

Karen Marriot

Matt Goodliffe
It should be noted that Louise Eden (reserve) has replaced Amy Lawson in this year's team who has withdrawn due to personal reasons. Marc Wyngate-Wynn has kindly stepped in as the non-travelling reserve for the Small dogs team.
Mark Laker commented: 'While the team is saddened to have said goodbye to Amy, a big congratulations goes to Louise and Marc.'
European Open 2013
Here's a little taster from the host nation. Go Team GB
---
Team GB Squad Selection Announced for EO 2013
The Kennel Club has announced the names of this year's Agility Team which will represent the GB at the 2013 European Open Agility Championships in Belgium from 25-28 July 2013.
The successful handlers and dogs were chosen following a performance weekend which attracted entrants from all over the UK, and was hosted by Lincoln Agility Enthusiasts at its Open Agility Show from 19– 21 April 2013. The Kennel Club congratulates all the talented handlers who made it onto Agility Team GB, which is kindly supported by CSJ Specialist Canine Feeds.
Undeterred by the windy conditions, the European Open Performance Weekend kicked off at 9am on the Saturday with the Individual Jumping followed by Individual Agility. Results from these classes were then combined and used to group handlers into teams. In these groups, competitors went on to demonstrate how their skills and strengths would be effective in a team environment.
Despite the team round finishing late on Saturday, there was little rest before the start of another challenging day with the Dog & Handler Sequence Skill Test. Requiring focus and solid performance, Sunday's tests were designed to test the dog and handler at International level agility; they also provided the deciding points for the selection of the final team.
This year's European Open will be held at Neeroeteren, situated in the north east of Belgium. Although officially recognised by the FCI and held under FCI rules, the European Open is not a formal FCI competition. Consequently it differs from the Agility World Championships in that both purebred and non-purebred dogs may compete. The GB team will be managed by newly appointed Team Manager, Mark Laker and will compete for points in an Individual Competition, a Team Competition and potentially the Finals.
The qualifiers were open to anyone with a Grade 7 agility dog. Handlers with Grade 6 dogs, who were considered to be eligible to compete at an International level, were also allowed to enter at the discretion of the team management. Full results from the Performance Weekend and course plans are available on the Kennel Club website via: www.thekennelclub.org.uk/item/4775.
For those wishing to be considered for next year's team, it should be noted that the selection process will be conducted by a different method. Dogs will be able to gain points from high prestige Kennel Club events, resulting in a team being selected at the end of the year. The actual teams who will be competing at both the European Open Championships and the FCI World Championships will be selected at a performance weekend in April 2014. For more details please visit the Kennel Club web site.
The performance weekend was highly competitive and saw the biggest turnout of participants in the history of the event. With brilliant handling and a host of fantastic dogs, both days provided great experience and enjoyment for all those involved.
Team Manager, Mark Laker remarked, 'With such a variety of skilled dogs and handlers to choose from, the final team will prove to be strong competition at the Championship. A big thank you to the Kennel Club and CSJ Specialist Canine Feeds for their sponsorship, to FCI judge Sandra Deidda, who travelled from Rome to judge this significant event, the organisers of Lincoln Agility Enthusiasts Open Agility Show and of course the support team and competitors who attended the performance weekend.'
Team GB Squad
Small Team
Rosie Cavill with Fieldspy Leana (Cocker Spaniel)

Amy Lawson with Ag.Ch. Millieon to One (Shetland Sheepdog)

Bernadette Bay with Ag.Ch. Obay It's Got Pizzazz (Shetland Sheepdog)

David Wright with Shanandi Strike It Lucky (Miniature Poodle)
Non-travelling reserve - Louise Eden with Clanavon Misty Shadow (Shetland Sheepdog)
Medium Team
Natasha Wise with Ag.Ch. Raeanne's Flipping Heck (Border Collie)

Nicola Wildman with Za Zar Zoom (Australian Kelpie)

Steve Richardson with Ag.Ch. Noworries Sweep's Dream (Crossbreed)

Sian Illingworth with Arnpriors Made of Honour (Border Collie)
Non-travelling reserve - Christine Wingate-Wynne with Obay Tiz Wild (Shetland Sheepdog)
Large Teams

Greg Derrett with Nedlo Detox Sproglett (Border Collie)

Anthony Clarke with Ag.Ch. Blazing Red of Rujaff (Border Collie)

Matt Goodliffe with Turboed Widewater Wizard (Border Collie)

Ian Jackson with Darleyfalls at Midnight (Border Collie)

Charlotte Harding with Rujaff Red Hot Scandal (Border Collie)

Shaun Hunt with Ag.Ch. Get Inna Phix (Border Collie)

Karen Marriott with Petnat A Touch Puzzling (Crossbreed)

Roger Teasdale with Petnat by Jingo (Crossbreed)
Non-travelling reserve - Steve Richardson with Kesrock Flyte Control (WSD)