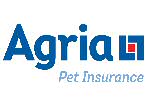 Supporting agility dogs with specialist lifetime cover
Passing the test...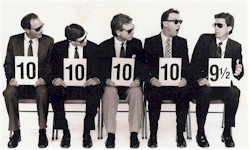 In 2004 the Kennel Club launched the Regulations and Judging Procedure seminar and examination for judges of Bloodhound Trials, Working Trials, Agility and Obedience Shows. All Societies and judges are reminded that this seminar and examination becomes compulsory for all those persons judging at the above events for the very first time, and for those who will be submitting questionnaires to the Kennel Club for approval to award Kennel Club Working Trials, Bloodhound, Obedience and Agility Certificates.
To date over 700 individuals have taken and passed the relevant examination and the Kennel Club would like to congratulate these individuals.
Kennel Club Secretary, Caroline Kisko, said 'The Kennel Club is committed to providing the highest possible standards in canine competitions. Our seminars and examinations are at the heart of driving up standards and creating a level playing field for all. Our congratulations go to all 700 judges who have met the Kennel Club's exacting standards to judge in these competitions.'
The successful candidates, who have given permission for their details to be published, are listed below. Societies are reminded that, attending the Regulations and Judging Procedure Seminar and passing the relevant examination, is only one section of the judging criteria. It is up to each individual Society to ensure any judge invited fulfils all the necessary criteria.

In future the details of successful candidates will be published quarterly.

The following individuals have passed the Regulations and Judging Procedure (Agility) examination.

Geographic Key

England

Scotland

Northern Ireland & Eire

Wales

Channel Islands
Successful Candidates 2006
| | |
| --- | --- |
| Name | Address |
| Lindsey Abbott | 145 Main Street, Warton, Carnforth, Lancs LA5 9QF |
| Gordon Aitchison | 33 Greenburn Road, Fauldhouse, West Lothian EH47 9HJ |
| Ray Amps | 29 Chapel Street, Yaxley, Peterborough, Cambs |
| Val Amps | 29 Chapel Street, Yaxley, Peterborough, Cambs |
| Maxwell Archenhold | Savath Bungalow, Lockengate, St. Austell, Cornwall PL26 8SA |
| Sally Archenhold | Savath Bungalow, Lockengate, St. Austell, Cornwall PL26 8SA |
| Richard Ascough | Hill Beck, Bishops Walk, Forthampton, Glos GL19 4QF |
| Mel Ashwin | South Grove, Cold Pool Lane, Up Hatherley, Cheltenham, Glos GL51 6JA |
| Paul Badham | 24 Greenfield Road, Paignton, Devon TQ3 1DB |
| Roger Bailey | Spellbrook Cottage, Les Gellettes, St. Lawerence, Jersey JE3 1EN |
| Christine Bailey | 35 Ivar Gardens, Basingstoke, Hants RG24 8YD |
| Alastair Baillie | The Gatehouse, Daldorch Estate, Sorn Raod, Catrine, East Ayrshire KA5 6NA |
| Valerie Bamber | 4 Barrs Lane, Charmouth, Dorset DT6 6PS |
| Barbara Banks | 170 Woodrow Road, Melksham, Wilts SN12 7RG |
| Pauline Barr | 18 Spencer Road, Long Buckby, Northants NN6 7YP |
| Bernadette Bay | East View, Harbolets Road, West Chiltington, West Sussex RH20 2LG |
| George Bell | Grieves Cottage, Muirton Farm, North Berwick, East Lothian EH39 5LW |
| Edna Bird-Soames ACAI | 2 Riverside Cottages, Creeton, Grantham, Lincs NG33 4PZ |
| Alex Birse | 9 Glen Moriston Drive, Cairneyhill, Fife KY12 8YS |
| Diane Bisset | 28 Crossgreen Drive, Uphall, Broxburn, W Lothian EH52 6DR |
| Marilyn Black | 2 Dunmail Raise, Barrow in Furness, Cumbria LA14 4NB |
| Derek Blake | 12 Towry Road, Cardiff CF14 0NS |
| Hilary Bowden | 23 Marians Walk, Berry Hill, Coleford, Glos GL16 8QW |
| Dr Jacqueline Boyd | Gate Lodge, Cornelstown Dunboyne, Co Meath, Eire, |
| Colette Braid | Glenalco House, 32 Hill Terrace, Markinch, Fife KY7 6EN |
| Richard Brain | 52 Longsands Road, St. Neots, Cambs PE19 1TA |
| Liz Brown | 6 Crocus Way Yaxley Cambs PE7 3WR |
| Allan Brydon | 20 Ochiltree Court, Mid Calder, West Lothian EH53 0RU |
| Samuel Butchart | 84 Heatherbank, Ladywell, Livingston, West Lothian EH54 6EG |
| Catherine Cable | 3 Furze Park, St Issey, Nr Wadebridge, Cornwall PL27 7QY |
| Pauline Caddick | Paulderk, Upper Minety, Malmesbury, Wilts SN16 9PT |
| Amanda Call | Gate Lodge, Tomich, Cannich, By Beauly IV4 7LY |
| Jane Cameron | 'Erracht', Woburn Hill, Addlestone, Surrey KT15 2QA |
| Allison Campbell | 17 Tarbrax Way, Oakmills, Hamilton, Lanarkshire ML3 9NN |
| John Campbell | 17 Tarbrax Way, Oakmills, Hamilton, Lanarkshire ML3 9NN |
| | |
| --- | --- |
| Pamela Cashmore | Rowans, Bredicot Lane, Crowle, Worcester WR7 4AY |
| Rose Chetwynd | Chasty Lane Cottage, Chasty Lane, Holsworthy, Devon EX22 6LZ |
| Richard Chubb | 2 Mappercombe Farm Cottage, Nettlecombe, Bridport, Dorset DT6 3SS |
| Geraldine Chubb | 2 Mappercombe Farm Cottage, Nettlecombe, Bridport, Dorset DT6 3SS |
| Aline Clerkin | 1 Loyal Place, Linburn, Erskine PA8 6AZ |
| Howard Coase | 4 Home Farm Cottages, Burton Hill, Malmesbury, Wilts SN16 0EW |
| Penny Cockerill | 67 Richfield Road, Bushey, Herts WD23 4JY |
| Valerie Cooke | 7 Thornton Holdings, Dunbar, East Lothian EH42 1QT |
| Hazel Corrick | 6 Wain Wright Close, Preston, Weymouth, Dorset DT3 6NS |
| Sarah Coverdale | Charlton Gorse Farm, Thrussington, Leics LE7 4TG |
| Lynne Crombie | 23 Blakehope Court, Tweedbank, Galashiels TD1 3RB |
| Maureen Cuthbert | 14 Plainfield Terrace, Newtown St. Boswells, Melrose TD6 0SE |
| Iain Davey-Smith | 6 Suffolk Close, Colehill, Wimborne, Dorset BH21 2TX |
| Helen Davey-Smith | 6 Suffolk Close, Colehill, Wimborne, Dorset BH21 2TX |
| Colin Davison | Treetops', Gattonside, Melrose, Borders TD6 9NH |
| Trudy Davison | Treetops', Gattonside, Melrose, Borders TD6 9NH |
| David Dingwall | 16 Little Basing, Old Basing, Basingstoke, Hants RG24 8AX |
| Adrian Dornford-Smith | 4 Rusheyhill Road, Lisburn, Northern Ireland BT28 3TD |
| Allan Dowling | 3 Primrose Bank, Simonstone, Lancs BB12 7PA |
| Carol-Anne Duthie | 46 Charleston Crescent, Cove Bay, Aberdeen AB12 3FD |
| Wilma Duthie | 46 Charleston Crescent, Cove Bay, Aberdeen AB12 3FD |
| Graham Everitt | Jubilee Cottage, Holt End Lane, Bentworth Alton, Hants GU34 5LF |
| Wendy Fairlamb | Brooklands,Ryefield Lane,Holbeach Fen,Lincolnshire,PE12 8PS |
| Wilma Fleming | 22 Ceres Crescent, Dundee DD5 3JN |
| Isobel Forrest | 46 Longview Terrace, West Heathryfold, Aberdeen AB16 7EZ |
| Addrew Garratt | 4 Rupert Crescent, Newark-on-Trent, Notts NG24 4AP |
| Dale Gladwell-Hunt | Little Gillies, Conce Moor, Bugle, Cornwall PL26 8RT |
| Victoria Glanville | Wisteria Lodge, Yate Road, Iron Acton, Bristol BS37 9XY |
| Dr Helen Glass | 1 Timber Cottage, Barochan Road, Johnstone PA5 8TU |
| Mandy Glendinning | 4e St Columba Gardens, Dundee DD3 9NU |
| Yvonne Goode | 15 Warren Lane, Lickey, Rednal, Birmingham B45 8ER |
| Liz Grant | 132 Queens Road, Littlestone, New Romney, Kent TN28 8ND |
| Simon Green | Dundee, Scotland |
| | |
| --- | --- |
| Patch Guipago | The Doghouse, 29 Straght Road, Boxsted, Colchester, Essex CO4 5HN |
| Wilson Harkin | 5 Hutchinson Street, Overtown, Wishaw, Lanarkshire ML2 0RF |
| Georgina Harris | 30 The Warren, Bradley Barton, Newton Abbot, Devon TQ12 1PP |
| Adrian Harris | 12A Barford Drive, Chester-Le-Street, Co Durham DH2 3HR |
| Lois Harris | 10 Bridge Close, Gillingham, Dorset SP8 4LS |
| Marie Hembrow | 21 Palmya Road, Elson, Gosport, Hants PO12 4EE |
| Lesley Hicks | 17 Edderston Ridge, Peebles EH45 9NA |
| Patricia Higgins | 93 Preston Crescent, Prestonpans, East Lothian EH32 9RA |
| Clive Hildersley | The Bungalow, Lockengate, St. Austell, Cornwall, PL26 8RY |
| Fran Hildersley | The Bungalow, Lockengate, St. Austell, Cornwall, PL26 8RY |
| Ann Marie Hill | 1 The Hig, Sundorne Grove, Shrewsbury SY1 4TH |
| Michael Hollingsworth | 80 Davidson Terrace, Haddington, East Lothian EH41 3BG |
| Margot Hollingsworth | 80 Davidson Terrace, Haddington, East Lothian EH41 3BG |
| Roxanne Howe | 75 Underhill Road, Matson, Gloucester GL4 6HD |
| David Hudson | Aston House, Panbride, Carnoustie DD7 6JJ |
| Margaret Hudson | Aston House, Panbride, Carnoustie DD7 6JJ |
| Peter Hughes | 4 Pennine Close, Quedgeley, Gloucester GI2 4TP |
| Lisa Hughes | |
| Cathie Imlach | 40 Durley Cresent, Totton, Southampton, Hants SO40 7QA |
| Lesley Jeavons | 97A The Street, Adisham, Canterbury, Kent, CT3 3JW |
| Karen Jones | 38 Ravenscroft, Covingham, Swindon, Wilts SN3 5AE |
| David Keillor | 69 Silverwood Heights, Barnstaple, Devon EX32 7RL |
| Anthony Kelly | 2 Clark House, Fraser Street, Beauly IV4 7DW |
| Gloria Kelly | 2 Clark House, Fraser Street, Beauly IV4 7DW |
| Monica Kerr | Hazelbank, 33 Weensland Road, Hawick, Roxburghshire TD9 9NW |
| Karin Kerse | 77 Sydenham court, Kelso, Roxburghshire TD7 7WR |
| Lennie Kin | 54 Sinclair Avenue, Glenrothes, Fife,KY6 1BB |
| Colette Kinnersley | 28 Anita Croft, Erdington, Birmingham B23 7NU |
| Margaret Kyriakou | 117 Woolram Wygate, Spalding, Lincs PE11 3PA |
| Mark Lambden | 13 Notley End, Englefield Green, Surrey TW20 0RE |
| Susan Langwade | 49 Avern Road, West Molesey, Surrey KT8 2JB |
| Elizabeth Langwade | 49 Avern Road, West Molesey, Surrey KT8 2JB |
| Fiona Leel | Downfield Cottage, Newtyle Blairgowrie Perthshire, PH12 8TL |
| | |
| --- | --- |
| John Leslie | 38 Northolme Road, London N5 2UU |
| Joyce Lewis | Garth Bungalow, Nantmel, Llandrindod Wells, Powys LD1 6EH |
| Alison Lochhead, | Pirkinnie Cottage, Puddledub, Fife KY2 5Z |
| Wendy Luty, | Central Stores, Levens, Kendal, Cumbria LA8 8ND |
| Neal Lye | 6 Crocus Way Yaxley Cambs PE7 3WR |
| Lorna Mackinnon | 14 Dursie Drive, Cranloch, Nairn IV12 4TH |
| Dr Valerie J Marrian | 25 Hamilton Place, Perth PH1 1BD |
| Doreen Marsh | Linden House, Smithfield Road, Much Wenlock, Shrops TF13 6BG |
| Susan Marshall | 22 Sussex Gardens, Scampton, Lincoln LN1 2UL |
| Sue Marson | Prala, Callestick, Truro, Cornwall TR4 9LP |
| Audrey Maxwell | 3 Cru tane Cottage, Duns, Berwickshire TD11 3LS |
| Josie McCann | 25 Cedar Road, Barrow in Furness, Cumbria LA14 5ED |
| Lisa McCartney | 7 Scotstown Road, Moorefields, Ballymena, Northern Ireland BT42 3EB |
| Jackie McDevitt | Highcroft Cottage, Rose Ash., South Molton, Devon, EX36 4RA |
| Miriam McDowell | 10 Castledillon Road, Belfast, Northern Ireland BT8 7BH |
| John McEwan | Elmwood College Farm, Cupar, Fife KY15 5RN |
| Jean McEwan | Elmwood College Farm, Cupar, Fife KY15 5RN |
| Debbie McKay | 40 West Pilton Terrace, Edinburgh EH4 4JZ |
| Mandy Melville-Love | 7 Garrick Close, Earls Keep, Dudley, West Midlands DY1 3DF |
| Becca Middleton | Earls Down, Dallington, Heathfield, East Sussex TN21 9LX |
| Louise Moore | 68 Hill Rise, Birstall, Leicestershire LE4 4LJ |
| Andy Moore | 17 Albert Road, St Austell, Cornwall PL25 4TZ |
| Suzanne Morrison | 9 Stomeham Avenue, Clacton-on-Sea, Essex CO16 7EH |
| Nikki Murden | Czardas, Pound Road, Hemingford Grey, Cambs PE28 9EA |
| Tom Murray | 74 Bulford Road, Durrington, Salisbury, Wilts SP4 8DJ |
| Clare Murray | 74 Bulford Road, Durrington, Salisbury, Wilts SP4 8DJ |
| Alison Naylor | 5 Merryhill Terrace, Haywood Lane, Belmont, Hereford HR2 9RT |
| Susan Noble | 30 Neuk Crescent, Houston, Renfrewshire PA6 7DW |
| Joanna Nosalik | 129 Elmbridge Avenue, Surbiton, Surrey KT5 9HE |
| Paul Oldfield | Greenbanks, Brightling Road, Dallington, Heathfield, East Sussex TN21 9LJ |
| Catherine O'Rourke | 1 Park Lane, Heighington, Lincoln LN4 1RF |
| Graham Park | 1 Lyell Grove, Stewartfield, East Kilbride G74 4RE |
| Linda Park | 1 Lyell Grove, Stewartfield, East Kilbride G74 4RE |
| Marie-Louise Parker | Harpton Court, New Radnor, Nr Presteigne, Powys LD8 2RE |
| Lynn Parker | High Gables, 3 The Fairway, Aldwick Bay, West Sussex PO21 4EL |
| | |
| --- | --- |
| Rebekah Pearson | 5 Light Close, Corsham, Wilts SN13 0DF |
| Sue Perry | 48 Kings Drive, Carnforth, Lancs LA5 9AG |
| Frances Poulter | 4 Restormel Close, Rushden, Northants NN10 0QW |
| Emma Quincey | 89 Station Road, Bardney, Lincoln LN3 5UF |
| Sue Quinney | Arley Cottage, Twelveheads, Truro, Cornwall TR4 8SP |
| Jacquie Riddell | 5 Thornton Holdings, By Dunbar, East Lothian EH42 1QT |
| Lara Robbins | Bank Cottage, Rescassa Gorran, St. Austell, Cornwall PL26 6LU |
| Ellen Rocco | 38 Northolme Road, London N5 2UU |
| Rachel Rogers | Four Lane Ends Farm, Whixall, Shropshire SY13 2QA |
| Emma Rouse | 34 Branston Avenue, Barrow-upon-Soar, Leics LE12 8XL |
| Helen Saunders | 128 Lee Street Horley Surrey RH6 8ES |
| Sara Seymour | 1 Vale Close, Galmpton, Brixham, Devon TQ5 0LX |
| Jeanette Sharpe | 20 Main Road, Dyke, Bourne, Lincs PE10 0AF |
| Lynne Shore | Rosecommon, Common Road, Wrangle, Boston, Lincs PE22 9BY |
| Karyn Simpson | 6 Sornhill Cottages, Galston, Ayrshire KA4 8NF |
| Richard Sizeland | 6 Belvoir Close, Colsterworth, Grantham, Lincs, NG33 5LU |
| Doreen Sizeland | 6 Belvoir Close, Colsterworth, Grantham, Lincs NG33 5LU |
| Philip Skipwith | Garden Cottage, High Biggins, Carnforth, Lancs LA6 2NP |
| Carolyn Snowdon | 92 Bridge Lane, Frodsham, Cheshire WA6 7HZ |
| Kenny Spottiswoode Jr. | 4e St Columba Gardens, Dundee DD3 9NU |
| Dr Martin Spriggs | Comfort Cottage, Brands Lane, Felthorpe, Norwich NR10 4EA |
| Michael Stallard | 27 Summerleys, Eaton Bray, Beds LU6 2HR |
| Rosemary Steen | 51 Gt North Street, Huntingdon, Cambs PE29 7HJ |
| Julie Alison Stewart | 66 Southhouse, Broadway, Edinburgh EH17 8AR |
| Martin Stillie | 17 Sentry Knowe, Selkirk TD7 4BE |
| Kelly Stirling | 3 Baldinnie Place, Finglassie, Glenrothes, Fife KY7 4TL |
| Jan Strawbridge | 1 Le Borowe, Church Crookham, Fleet, Hants GU52 6ZA |
| David Sweeney | 20 Peart Drive, Bishopsworth, Bristol BS13 8PA |
| Martin Tait | 154 Landseer Avenue, Lockleaze, Bristol BS7 9YS |
| Anne Taylor | 25 Monkland View, Uddingston, Lanarkshire G71 5RE |
| Elaine Thompson | September Cottage, Frog Lane, Great Somerford, Chippenham, Wilts SN15 5JA |
| Jean Tod | Glenlee, Torr Road, Bridge of Weir PA11 3BE |
| Gloria Tucker | 22 Gould Road, Barnstaple, Devon EX32 8EY |
| Heidi Vague, | Lower Lodge, Washaway, Bodmin, Cornwall PL30 3AG |
| Hannah Wade | Midtown Cottage, Thankerton, Biggar ML12 6NH |
| Peter Wade | Midtown Cottage, Thankerton, Biggar ML12 6NH |
| | |
| --- | --- |
| Helen Walland | 60 Warwick Road, Solihull, West Midlands B92 7JJ |
| Martine Wates | 48 Miskin Road, Darford, Kent DA1 2LS |
| Suzy Watson | 65 Hawick Drive, Dundee DD4 0JY |
| Shirley Wells | 32 Macaulay Drive, Lincoln LN2 4DY |
| Rob White | 83B Victoria Street, Cinderford, Glos GL14 2HH |
| David Whitehead | 5 Rosemary Lane, Stroat, Chepstow, Monmouthshire NP16 7LU |
| Valerie Whitton | Warbill in Tun, Warbleton, Heathfield, East Sussex TN21 9BD |
| Raymond Williams | Lizard Boarding Kennels, Hervan Lane, Predannack, Helston, Cornwall TR12 7AU |
| Keith Williams | Ashfield Cottage, The Ridgeway, Mill Hill, London NW7 1AY |
| Susan Ruth Willis | 2 Tildarg Road, Ballyclare, Co Antrim, Northern Ireland BT39 9JU |
| Lisa Wilson | Ambleside, Whimple, Exeter, Devon EX5 2TS |
| Marc Wingate-Wynne | 233 Watling Street, Grendon, Atherstone CV9 2PJ |
| Marilyn Wiseham | Bryn-yr-Haul, Lanwern, Brecon, Powys LD3 0TL |
| Alison Wiseman | Allanby, 75 Causewayend, Coupar Angus PH13 9DX |
| Ray Woodcock | 41 Yellowstone Close, St Georges, Telford TF2 9UG |
| Kim Wooden | Goldenwood, Yew Tree Close, Green Lane, Kingstone, Hereford HR2 9EX |
| Faye Woodham | 10 Newton, Cinderford, Glos GL14 3JE |
| Gary Woodham | 10 Newton, Cinderford, Glos GL14 3JE |
| Raymond Workman | 3 Glasclune Court, North Berwick, East Lothian EH39 4RD |
| Allan Wright | 44 Dalmaik Crescent, Peterculter, Aberdeen AB14 0TP |
| Wendy Wright | 44 Dalmaik Crescent, Peterculter, Aberdeen AB14 0TP |
| Charlie Wyatt | 26 Squires Croft, Walsgrave, Coventry CV2 2RQ |
| Anne Young | 27A Market Street, Musselburgh EH21 6PS |
The following individuals have also passed the Regulations and Judging Procedure (Agility) examination:
Gill Alcorn
Paul Atkinson
Thea Van Kints
Mark Laker
Nina Macdonald-Lewis
Lisa Devlin
Jacqueline Skipwith
Ian Robinson