Practical advice from 'The Dog Whisperer'
By Steve Fryer
Reviewed by Nina Lacey

Description: A useful training DVD with easy to follow advice on basic dog training, aimed at achieving consistent behaviour with your dog all the time.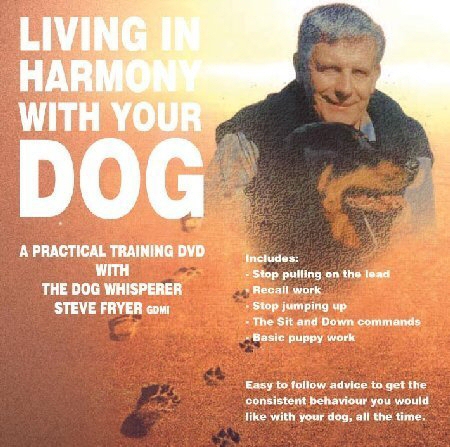 Contents include:-
Stop pulling on the lead
Recall work
Stop jumping up
The Sit and Down commands
Basic puppy work
Learning
Training
Competing
Best Features: Steve Fryer, sometimes known as The Dog Whisperer, has produced an ideal DVD for individuals and family to use. His method of training is gentle but firm, without harsh words and, interestingly, without the use of food. He is a quietly spoken and confident handler.
He has also included a separate section on training a puppy and so the DVD is useful for owners of both young and older dogs. It is a mistake to get a dog and not do any training with it; a dog needs to know its boundaries. If time is taken to train a dog then both handler and dog will be happy and there will be fewer problems in the future.
The DVD is set out with clear, easy to navigate sections throughout on sit, stay, down, recall work, pulling on the lead and jumping up as well as information and advice on leads and collars and on training aids.
There is a very interesting introduction with background information on Steve Fryer. More often than not I skip this part but this was actually interesting. He has worked with animals for most of his life, at agricultural and farming college, stud farms and as a riding instructor. He is an experienced dog handler and has many years behind him as a professional trainer of horses as well as dogs. In 1976 he was offered the position of stud manager to the Emir of Bahrain, where he worked for four years. He also has valuable experience gained during his ten years of training guide dogs for the blind.
Could be improved: Bearing in mind his knowledge and reputation, I would be keen to see him work with more difficult dogs. In this particular DVD, the dogs he worked with did not appear to provide him with too much of a challenge.
Production: The design and quality of production of the DVD are good. Both the pictures and the sound are clear.
Overall Rating: Probably 9/10. The DVD does everything it claims to but I would like to see him training a more difficult dog, not only working with well behaved animals who had only other well behaved dogs or a stuffed toy to distract them.
Price: £12.99 plus P&P
Value for Money: This is a good DVD for someone wanting to learn the basic skills needed to train a dog and it is excellent value for money.
Available from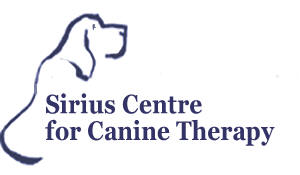 For more information or to purchase your own copy of the DVD,
contact the Sirius Centre for Canine Therapy
Tel. 01233-861337 Mobile: 07921 850886
or email enquiries@siriustherapy.co.uk
www.siriustherapy.co.uk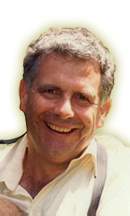 About the author...
Steve Fryer, The Dog Whisperer, provides a valuable service training dogs, advising on dogs with behavioural problems demonstrating at outdoor events, practical lecture evenings and entertaining 'After Dinner Speeches'. For more information, visit www.thedogwhisperer.co.uk
About the reviewer...
Nina Lacey owns a Border Collie called Fynn (Fantastic Mr Fynn) – or Flynn as he is sometimes mistakenly called! They have worked hard over the past two years and won out of Starters earlier this year with a lovely agility round at Tunbridge Wells.