Pet travel bowl
Manufacturer: Prestige Pet Products UK Ltd
Reviewer
:

Lisa Blatch

Description: The Road Refresher™ is a non-spill pet bowl which can be filled with water and then safely left within a car so your pet can drink whenever he wants. The design means that though your pet has access to the water in the bowl, none should spill even when the car is in motion, cornering and braking.
Product specification:-

Velcro® fastener to hold the bowl in place on a carpeted surface such as in a foot-well or in the back of an estate car

Extra tabs for fixing to plastic, metal or wooden surfaces

Hygienic and safe

M

ade from high quality polypropylene.

Easily taken apart for cleaning

Clicks safely back together again, ready for re-use.

No mechanical parts of valves to go wrong

Manufactured in colours to complement most vehicle interiors


The Road Refresher™


Exploded version
Best features: I love the fact that I can now travel with my dogs in the car and they can drink when ever they need to without me having to stop for them all the time. The added advantage is, no matter how bumpy the road or how hard I brake I know my car and my pets bed will stay dry and comfy. No more stopping by the road side and fiddling around with bottles of water and pots, it is so much easier now.
We also have a Road Refresher in our kitchen so we no longer have to worry about the water being kicked over. This was a major problem in our hectic home before the Road Refresher came along. The bowl never moves and it never tips or spills.
Whenever I go any where with my dogs I know they are going to arrive in tip top condition refreshed and hydrated and not agitated and hot where they are thirsty.
Could be improved: I think it is pretty near perfect but maybe they could have some funky colours at some point or a larger bowl for multiple dog owners.
Quality of production: Design and performance-wise, it's great. The design is really sleek. Such a smart invention.
Instructions on how to use: The instructions were simple. You get a step by step guide which was really easy to understand.
Price: £9.99 plus P&P Available from direct and from Agility Warehouse
Value for money: Yes, it's great value for money.
Overall rating: 10/10. The product really does what it says. I was sceptical at first as it seemed too good to be true. I think in this case seeing is believing. I am so happy with the Road Refresher™ that I am thinking of buying more of them as gifts for my doggy friends. Highly recommended.
---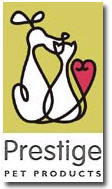 About the Supplier...
Prestige Pet Products are based in the South East of England. The company was formed in 2001 since which time Prestige have been successfully supplying the supermarket chain stores throughout the UK with a range of pet accessories.
Prestige range include ceramic items such as bowls and storage jars as well as luxury textile items to include fleece blankets and towels for pets. They design exclusive product ranges for larger clients under the customers own labelled brand as an 'add on' to Prestige Pet Products own named brand.
During the past few years Prestige have become increasingly concerned over the safety and well being of animals world wide. As a direct result of or our research and surveys came the idea for the Road Refresher™ Pet Travel Bowl. To view a limited selection of some of Prestige's work please visit their website at www.prestigepets.co.uk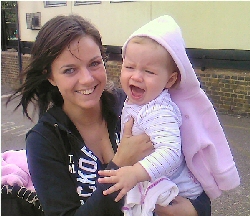 About the Reviewers...
Lisa Blatch is a mother and housewife. As an extension of her family, she has three four-legged friends. She works at Connexion, helping teen-agers prepare for the future.

If you would like to comment on this product or add your name to the Agilitynet list of reviewers,
email your name and details to Ellen Rocco at Agilitynet today.
First published 4 May 2007