Co-sponsors of the 2023 Winning Out Certificates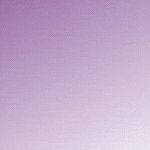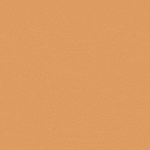 ---
Product Index
The best place to buy all your agility needs is through Agilitynet where you'll find a selection of products and services - good value and good service from good friends. Please don't forget to mention Agilitynet when you order.
Agility equipment for sale & hire

Click on the company name for more information.
Adams Agility
Highest quality agility equipment for sale and hire. http://www.adamsagility.co.uk

Allsorts 4 Dogs
We are a small family business trading at dog shows around the UK. We have a wide range of stock and, if we don't have it, we will get it for you. Our website is currently under construction, but here a list of some of the products we stock:- dog collars and leads, fleece raggers, training aids, dog treats, bedding, agility and obedience training equipment and camping equipment. Email: jk.lunn@ntlworld.com

JDA Agility Equipment
Suppliers of quality agility equipment for hire, manufactured to the highest quality and precisely to Kennel Club specifications. http://www.jda-agility.com

Jewlnick Leather
We sell a large selection of items for your dogs including handmade toys for training/rewarding them, bespoke leather collars, inset with high grade crystals and various types of leads from leather to webbing to furry, glitzy ones. Also vet bedding, snuggle blankets and natural dog treats, waterproof contact covers and tunnel bags. Take a look at out website to see much more. http://www.jewlnickleather.co.uk

K9 Timing Ltd
K9Timing specialises in the hiring out of high quality electronic timing equipment for dog agility. http://www.k9time.org

Naylor Tunnels
Naylor Specialist Plastics announce an extended range of high quality dog agility tunnels. Handmade using heavy duty fire resistant PVC materials, these tunnels are extremely hardwearing, robust and easy to clean. Available in ten standard colours, five different lengths and three weights. www.nayloragility.co.uk

SGN Agility Products
We are a family run business, based in the heart of Cheshire. Everything we do is hand made to a high standard and bespoke. We love our dogs and now being able to make products just for them is hugely rewarding. If there is anything you would like to know, then please do not hesitate to contact us. http://www.sgnagility.co.uk

SMW Electronics
Why hire equipment and stop watches when you can buy your own. SMW Electronics make integrated K9-GTS Integrating Timing Systems with multiR beam sender/receiver wireless gates that can be used at training and dog agility events. No battery costs. Save £££ on exchange rates to Australian dollars. Low cost shipping from Oz. https://smwelectronics.com.au

If you would like to advertise your products and services to the agility market, email Ellen Rocco at Agilitynet for more information.