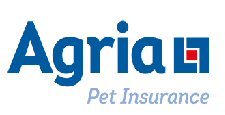 Supporting agility dogs with specialist lifetime cover
;
Product Index
The best place to buy all your agility books and magazines is through Agilitynet where you'll find a selection of products and services - good value and good service from good friends. Please don't forget to mention Agilitynet when you order.
Alphabetical Index of Publishers and Suppliers

Click on the company name for more information.
Agility Voice
Englandís only full size, full colour, monthly magazine for the agility enthusiast. Articles from leading trainers, show reports, agility news, prestigious Annual Awards, photographic competition, ABCs, rescue dogs, and much, much more. www.agilityclub.org

Dogbooksonline
Britainís best selection of books and DVDS on agility, training and behaviour at the lowest prices. Free UK delivery on every item as well as a whole host of offers and deals including savings of up to 70%.

www.dogbooksonline.co.uk

Mainline Border Collie Centre
Organisers of the Sheepdog Experience activity day and other team-building corporate activities with dogs as well as consultations for canine behaviour, books and publishers of Freedom of Spirit dog magazine. http://www.bordercollies.co.uk

If you would like to advertise your products and services to the agility market, email Ellen Rocco at Agilitynet for more information.