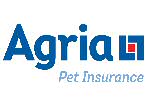 Supporting agility dogs with specialist lifetime cover
Product Index
The best place to buy all your car cages, tailgate guards, crates and outdoor kennel is through Agilitynet where you'll find a selection of products and services - good value and good service from good friends. Please don't forget to mention Agilitynet when you order.
Bespoke and off-the-shelf car cages and vans

Click on the company name for more information.
Diagnostic Caravans
I am a caravan service / repair company based in Oxfordshire. I offer a full service on caravans , motor homes and horse boxes that includes damp test, CO2 test with printout, brakes, chassis etc. I offer very competitive prices and have my own fully insured premises just outside Thame. So before you go away, give us a call and give your van a once over it deserves. Please give us a ring with your problem, large or small on m. 07734 720539 or Tel. 01844 217192. Alternatively visit our website at www.diagnostic caravans.com

Guardsman Car Dog Guards & Boot Dividers
Buy direct from the UK Manufacturer - 5 year warranty. Easy installation - no vehicle modifications required. Made to the globally recognised quality standards. Best price guaranteed. Free delivery within mainland UK. Click here or call 01827 713040. https://www.guardsmandogguards.co.uk

MMG Guards
We provide an exclusive range of handmade dog guards and cages for most vehicles. Designed and manufactured by our own craftsmen who understand not only the need for the security of your vehicle but also the need for safety when carrying animals. http://www.mmgguards.co.uk/

Mad About Pets
Manufactures of high quality dog transit boxes to fit any vehicle. Standard sizes or bespoke service available in a range of colours. 4x4ís, cars, vans, we have a the perfect transit box to fit. Finds us on Facebook www.facebook.com/madaboutpetsuk or Twitter www.twitter.com/MadAboutPetsUK

Safedog
Safedog crash tested car crates are designed to work with the crumple zone of your car to help protect humans and dogs in the event of an accident. Available in seven sizes, there's a single or double crate to fit most estate cars, 4x4s and people carriers

.

http://www.safedog.co.uk

TransK9
Top quality dog transit boxes to suit most estate cars, 4x4s and pick-ups. Available from stock for immediate dispatch. Visit us on Facebook or Twitter




Roy Wood Transit Auto Campers
We manufacture campers perfect for dog owners. Our unique removable suspended bed design has won multiple awards for it's Innovative design. Chose from three models with three roof heights and 2-8 travel seats. Visit our website for more information and your free brochure. Try before you but hire now available. www.auto-campers.co.uk

If you would like to advertise your products and services to the agility market,
email Ellen Rocco at Agilitynet for more information.

If you would like to advertise your products and services to the agility market, email Ellen Rocco at Agilitynet for more information.