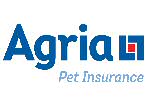 Supporting agility dogs with specialist lifetime cover
Product Index
The best place to buy all your agility needs is through Agilitynet where you'll find a selection of products and services - good value and good service from good friends. Please don't forget to mention Agilitynet when you order.
Training Gear, Leisurewear, Footwear & Club Clothing

Click on the company name for more information.
Agility World
We are the official stockist for Salomon, Back on Track, Tuubeez and many more. We offer a personal, friendly and helpful service in order to supply both dog lovers and agility worshipers. www.agilityworld.co.uk

Dogeria
We supply personalised dog breed Hoodies & T-Shirts for the dog loving population. The company also supplies the world famous Sagewash Sanitizer dog area cleaning and sanitizing system. http://www.dogeria.co.uk/

Nordikota Print & Embroidery
We provide a wide range of quality products to a range of dog clubs, dog sport enthusiasts and welfare organisations. From hoodies and jackets to t-shirts and vest tops, all can be personalised to create amazing designs with logos, slogans and photographs.

https://nordikota.co.uk/all-about-dogs/dog-agility

If you would like to advertise your products and services to the agility market, email Ellen Rocco at Agilitynet for more information.