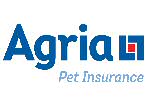 Supporting agility dogs with specialist lifetime cover
Product Index
The best place to buy all your agility needs is through Agilitynet where you'll find a selection of products and services - good value and good service from good friends. Please don't forget to mention Agilitynet when you order.

Suppliers of Dog Food, Treats & Rehydration Drinks
Click on the company name or logo for more information.
Akela
Our grain-free, British made, hypo-allergenic complete working dog food contains 80% Duck, Fish or Chicken, Turkey, Fish & Egg and is rated 5/5 by allaboutdogfood. We also offer complete wet food in six varieties and a range of natural chews and training treats. Fast dispatch nationwide with free delivery across mainland UK for orders of 20-30kg. Proud sponsors of the Akela Rescue Dog Agility League (Formerly DARL - Dog Agility Rescue League). www.akela.co.uk

The Animal Health Company
We are celebrating 25 years this year. We are a family run company that manufacture and sell health and herbal supplements, disinfectants and cleaning products, shampoos and grooming products, dog food and much more. We are constantly looking into new products to compliment expand their ranges. http://www.animal-health.co.uk

Autarky
Our unique holistic approach has created a range of tasty, nutrition rich foods that are balanced and free from wheat, gluten and soya. Formulated by one of Britain's leading canine nutritionist, Autarky gives active working dogs everything they need to keep healthy and energetic no matter their age or activity. www.autarkyfoods.com

Bamboozle Barking Bakery
Home-made dog treats and biscuits made with healthy, nutritious ingredients and a great taste to tempt any four-legged friend. I can also personalise biscuits for any special occasion, or provide gifts for judges and show helpers. www.bamboozlebarkingbakery.co.uk

CSJ Specialist Canine Feeds
Find out which of CSJ's wide range of dog foods and all-natural herbs would be best for your dog on our new, dedicated Facebook Group just for agility people. Please join CSJ Agility.

FitDog Energy & Rehydration Drink
The new range of FitDog nutritional drinks were designed in collaboration with veterinary and food technology experts. It can be used for extra energy and rehydration before and during training and for rehydration. For the recovery, we have FitDog Recovery Potato drink which is ideal for post exercise recovery for dogs in different sports. http://www.postalpetsproducts.co.uk/

Paws Trading
Specialist suppliers of dog bedding, crates, coats, toys, treat and much much more. Have a browse around our shops. We are sure you will not be disappointed. Postage is free within the UK mainland. We attend various agility shows throughout the year. A full Diary of our whereabouts can be found on our site. www.PawsTrading.co.uk

Touchango K9
Here at Touchango K9, we are very passionate about our dogs and also their gear. Frankly, only the best will do. Over the years we have tried and tested a lot of different stuff and definitely have our favourites. So Touchango K9 was created out of wanting to share these favourites with others - top quality, durable dog gear, kit that you can trust and will stand up to rigorous use by active and working dogs. All of our products are tried and tested by our owns dogs. If we wouldn't use it ourselves. we won't stock it. It's that simple. This also means we have great working knowledge of our products and are always happy to talk about them! We are always sourcing new and exciting products, things that are a little bit different, that we know our customers will love as much as we do. www.touchangok9.co.uk

If you would like to advertise your products and services to the agility market, email Ellen Rocco at Agilitynet for more information.