Co-sponsors of the 2023 Winning Out Certificates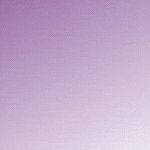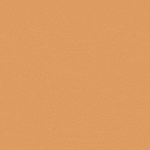 ---
Product Index
The best place to buy all your agility needs is through Agilitynet where you'll find a selection of products and services - good value and good service from good friends. Please don't forget to mention Agilitynet when you order.

Suppliers of Dog Food, Treats & Rehydration Drinks
Click on the company name or logo for more information.
Allsorts 4 Dogs
We are a small family business trading at dog shows around the UK. We have a wide range of stock and, if we don't have it, we will get it for you. Our website is currently under construction, but here a list of some of the products we stock:- dog collars and leads, fleece raggers, training aids, dog treats, bedding, agility and obedience training equipment and camping equipment. Email: jk.lunn@ntlworld.com

The Animal Health Company
We are a family run company that manufacture and sell health and herbal supplements, disinfectants and cleaning products, shampoos and grooming products, dog food and much more. We are constantly looking into new products to compliment expand their ranges. http://www.animal-health.co.uk

Bellfor
Bellfor is a family business with about 25 years of experience with processing dog food. We are convinced that every pet deserves to get only high-quality, natural and appropriate dog food. Man's best friend shall not only have enough to eat but also be healthy, vital and above all, happy. That's why we put great emphasis on home-made wholesome grain-free dry dog food. For us, this includes only natural ingredients. https://uk.bellfor.info/

Dogeria
Dogeria sells over 180 exclusive dog breed and agility designed and printed mugs, t-shirts, hoodies, sweatshirts, jackets and gilets, personalised with the name of your beloved dog or club. We also sell leggings and other clothing items, Sagewash Sanitizer, Herbal Fusion, Treateria Natural Treats & Supplements, Cotswold Choice Dog Food, bedding, dog coats, training toys and leads. https://www.dogeria.co.uk/

Jewlnick Leather
We sell a large selection of items for your dogs including handmade toys for training / rewarding them, bespoke leather collars, inset with high grade crystals and a variety of leads from leather to webbing to furry, glitzy ones. Also vet bedding, snuggle blankets and natural dog treats, waterproof contact covers and tunnel bags. Take a look at out website to see much more. http://www.jewlnickleather.co.uk

K9 Fuel
At K9Fuel, we understand how important it is to provide our companions with the best nutrition. Dogs require a diet rich in protein to ensure they live a strong and healthy life. Unlike traditional dry dog foods that are made at extreme temperatures which will destroy the goodness, we use the latest cold pressed technology to lock it all in. https://k9fueldogfood.co.uk

Paws Trading
Specialist suppliers of dog bedding, crates, coats, toys, treat and much much more. Have a browse around our shops. We are sure you will not be disappointed. Postage is free within the UK mainland. We attend various agility shows throughout the year. A full Diary of our whereabouts can be found on our site. www.PawsTrading.co.uk

Poppy's Picnic
Poppy's Picnic makes it easy for people to feed their dogs a raw food diet the way nature intended. Based in the heart of Wiltshire, the company's award-winning wholesome recipes have been lovingly crafted with the help of canine nutritionists and fourth generation butchers. With no hidden nasties, the balanced meals contain all the goodness a dog needs for optimal health and wellbeing. https://poppyspicnic.co.uk/

Touchango K9
Here at Touchango K9, we are very passionate about our dogs and also their gear. Frankly, only the best will do. Over the years we have tried and tested a lot of different stuff and definitely have our favourites. So Touchango K9 was created out of wanting to share these favourites with others - top quality, durable dog gear, kit that you can trust and will stand up to rigorous use by active and working dogs. All of our products are tried and tested by our owns dogs. If we wouldn't use it ourselves. we won't stock it. It's that simple. This also means we have great working knowledge of our products and are always happy to talk about them! We are always sourcing new and exciting products, things that are a little bit different, that we know our customers will love as much as we do. www.touchangok9.co.uk
Winston & Porter®
We are a family run business passionate about dog health and dog nutrition. We offer a range of high spec multi-vitamins for dogs and high strength joint supplements to soothe those aching joints for each stage of your dog's life, from puppy, working dogs to our more senior companions who need that little bit extra help. https://www.winstonandporter.com/

If you would like to advertise your products and services to the agility market, email Ellen Rocco at Agilitynet for more information.