Co-sponsors of the 2023 Winning Out Certificates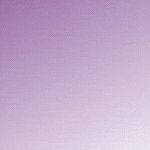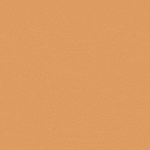 ---
Index
The best place to buy all your agility needs is through Agilitynet where you'll find a selection of products and services - good value and good service from good friends. Please don't forget to mention Agilitynet when you order.
Grooming products, beds, coats, collars & leads and various services

Click on the company name for more information.
Allsorts 4 Dogs
We are a small family business trading at dog shows around the UK. We have a wide range of stock and, if we don't have it, we will get it for you. Our website is currently under construction, but here a list of some of the products we stock:- dog collars and leads, fleece raggers, training aids, dog treats, bedding, agility and obedience training equipment and camping equipment. Email: jk.lunn@ntlworld.com

The Animal Health Company
We are a family company that makes and sells our own products here in the UK. We do calmers, probiotics, isotonic drinks and joint care. We also sell a hygiene range of disinfectants, cage cleaners and Odorkill as well as shampoos and other grooming products. All can be delivered directly to your door. https://www,facebook.com/animalhealth

Dogeria
We supply personalised dog breed hoodies and T-Shirts for the dog loving population. The company also supplies the world famous Sagewash Sanitizer dog area cleaning and sanitizing system. http://www.dogeria.co.uk/

Engraving Studio
Engraving Studio's easy fit agility collar tags require no fixing rings to be fitted to your dog collar - ideal for dogs taking part in dog agility and fly ball as there are no hanging parts to snag. Easy to swop between collars with deep long lasting engraving that won't fade or wear away. http://engravingstudios.co.uk/pet-tags/dog-tags/slide-on-brass-collar-tags/?tracking=53db2b6f3db4a

Flexitags
Flexitags are flat, personalised engraved tags attached to durable, waterproof silicone bands which are perfect for competing in Agility. Choose from many colours including black. Also available as wristbands .

Check out our website to read what other customers have said.

http://www.Flexitags.co.uk

FurBaby Casting
We are dedicated to making every furbaby feel like a superstar by casting and framing their paws for all to cherish and admire. We offer a completely bespoke as well as casting kits so please contact us for exact prices and options. http://www.furbabycasting.com

Jewlnick Leather
We sell a large selection of items for your dogs including handmade toys for training/rewarding them, bespoke leather collars, inset with high grade crystals and various types of leads from leather to webbing to furry, glitzy ones. Also vet bedding, snuggle blankets and natural dog treats, waterproof contact covers and tunnel bags. Take a look at out website to see much more. http://www.jewlnickleather.co.uk

Paws Trading
Specialist suppliers of dog bedding, crates, coats, toys, treat and much much more. Have a browse around our shops. We are sure you will not be disappointed. Postage is free within the UK mainland. We attend various agility shows throughout the year. A full diary of our whereabouts can be found on our site. www.PawsTrading.co.uk

Portland Country Life
Portland Country life specialises in creating tailor-made furniture. Our range includes doggy larders, country kitchens and islands, bathrooms and a lot more. We believe a dog's home should be more than a crate, so we create beautiful and useful pieces of furniture which places your dog at the heart of your home. Our skilled carpenters meticulously craft each item in our workshop in Bourne. http://www.portlandcountrylife.co.uk

Ten Year Tags
Made by hand in England, the deeply engraved thick, polished brass Ten Year Tags might not be suitable for agility, but they're perfect for everything else! What's more, they really are guaranteed for ten years, even if you lose it! Some minor Ts&Cs apply. See Website for details. https://tenyeartags.co.uk

Touchango K9
Here at Touchango K9, we are very passionate about our dogs and also their gear. Frankly, only the best will do. Over the years we have tried and tested a lot of different stuff and definitely have our favourites. So Touchango K9 was created out of wanting to share these favourites with others - top quality, durable dog gear, kit that you can trust and will stand up to rigorous use by active and working dogs. All of our products are tried and tested by our owns dogs. If we wouldn't use it ourselves. we won't stock it. It's that simple. This also means we have great working knowledge of our products and are always happy to talk about them! We are always sourcing new and exciting products, things that are a little bit different, that we know our customers will love as much as we do. www.touchangok9.co.uk

If you would like to advertise your products and services to the agility market, email Ellen Rocco at Agilitynet for more information.