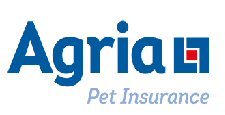 Supporting agility dogs with specialist lifetime cover
;
Product Index
The best place to buy all your agility needs is through Agilitynet where you'll find a selection of products and services - good value and good service from good friends. Please don't forget to mention Agilitynet when you order.

Hoopers equipment for sale

Click on the company name for more information.
Bob Styles Hoopers


Dog Agility Equipment Arched Style Hoopers at sensible prices.

Hoops are to UK hoopers sizing 36 inches tall, with the top 'hoop' in blue. Made from thick walled medium density polyethylene tubing for long lasting durability.

Parts detach from main spine for transportation if you donít have room for a permanent set up.

Hoopers Equipment
Established to supply quality products suitable for the professional and domestic market with strong emphasis on safety, durability and portability. Hoops are available in a variety of colours and our pop-up barrels are used for NADAC hoopers in the USA as well as equine barrel racing. All products are designed for easy disassembly or folding, providing trainers with the opportunity to offer a mobile service as well as compact storage for professional and domestic users. www.hoopersequipment.co.uk

Phase Purple Hoopers & Agility Equipment
Hoopers and Agility equipment made to order. Lots of different colour options. Hoopers and jumps are made from furniture grade fittings. Free postage. Link to shop. https://store17652805.ecwid.com/Hoopers-Equipment-c36385233

If you would like to advertise your products and services to the agility market, email Ellen Rocco at Agilitynet for more information.