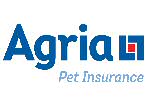 Supporting agility dogs with specialist lifetime cover
Product Index
The best place to buy all your training aids is through Agilitynet where you'll find a selection of products and services - good value and good service from good friends. Please don't forget to mention Agilitynet when you order.

Books and magazines, toys and treats

Click on the company name for more information.
The Agility Club


Umbrella

organisation

promoting agility. We run instructing and judging seminars, our own two-day summer show, and publish The Agility Voice magazine. All for less than one agility run per month! www.agilityclub.co.uk

Agility Voice
Englandís only full size, full colour, monthly magazine for the agility enthusiast. Articles from leading trainers, show reports, agility news, prestigious Annual Awards, photographic competition, ABCs, rescue dogs, and much, much more. www.agilityclub.org

Agility World
We are the official stockist for Salomon, Tuubeez and many more. We offer a personal, friendly and helpful service in order to supply both dog lovers and agility worshipers. www.agilityworld.co.uk

Ball Thrower Bag
The Ball Thrower Bag is a waterproof nylon bag with both a small pocket to hold clean poo bags and a larger pouch that holds two tennis balls. The pouch can be unclipped and turned upside down, so in the wet weather turn it upside down to stop the rain damaging the tennis balls and in the good weather if extra tennis balls are not required it makes a good place to put mobile phones, keys etc. The main bag has mesh at the bottom to allow water to drain out. Please email Jenny on mandjdogproducts@outlook.com if you are interested in purchasing one of these. The cost is £10.00 plus £3.00 P&P in the UK. Overseas there will be a postage charge.

Dogbooksonline
Britainís best selection of books and DVDS on agility, training and behaviour at the lowest prices. Free UK delivery on every item as well as a whole host of offers and deals including savings of up to 70%.

www.dogbooksonline.co.uk

Fun with Fido
Fun with Fido has developed a range of brightly coloured treat tuggies and treat pods for dogs which are available in fleece or neoprene fabric. Hide a treat inside the treat pod for your dog to discover as they open up each side of the toy. Fun with Fido interactive treat toys are great for training and having fun. They can also be used for agility, flyball and scent work. www.funwithfido.co.uk

iFetch - The Automatic Ball Launcher for Dogs
Fetch just got more fun! iFetch is a compact ball launcher that your dog can operate with his own mouth. Simply drop the ball in the catcher and watch doggie run as the ball is launched to 10, 20 or even 30ft. iFetch can be used indoors and outdoors and, because of its heavy-duty construction, it is built to last. Product demo. www.goifetch.co.uk

Snuggle Pets
At snuggle Pets we pride ourselves on the quality, workmanship and comfort of all our products. We work with leading experts in various dog-related activities to offer a full range of products, to provide for all animal breeds and sizes. To ensure our products can withstand the test of time and the limit of your petís excitement, we only manufacture and produce our products here in the UK. We are a family run business - and that includes our beloved dogs, Snowball, Tinkerbell and all the Beauclarke Cavaliers and Long Coat Chihuahuas, who are all a vital part of the rigorous testing we do on each of our product ranges. http://www.snugglepets.co.uk

Touchango K9
Here at Touchango K9, we are very passionate about our dogs and also their gear. Frankly, only the best will do. Over the years we have tried and tested a lot of different stuff and definitely have our favourites. So Touchango K9 was created out of wanting to share these favourites with others - top quality, durable dog gear, kit that you can trust and will stand up to rigorous use by active and working dogs. All of our products are tried and tested by our owns dogs. If we wouldn't use it ourselves. we won't stock it. It's that simple. This also means we have great working knowledge of our products and are always happy to talk about them! We are always sourcing new and exciting products, things that are a little bit different, that we know our customers will love as much as we do. www.touchangok9.co.uk

Tough Tugs 4 Dogs
At Tough Tugs 4 Dogs we provide a huge selection of high quality, strong and practical tug toys and leads made to a high standard. Create in your choice of colours and lengths. Dogs absolutely love them and they look great, stand out of the crowd! http://www.toughtugs4dogs.com/

Tug-E-Nuff Dog Gear
A wide selection of handmade tug toys to suit every type of dog whether they are fast, slow, big, small, driven or in need of a little more encouragement. Bungee and Standard tug toys available to buy online now. www.tug-e-nuff.co.uk

If you would like to advertise your products and services to the agility market,
email Ellen Rocco at Agilitynet for more information.