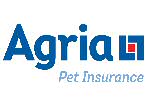 Supporting agility dogs with specialist lifetime cover
News and views...
The forthcoming Kennel Club Agility Liaison Council meeting on 12th July has on its agenda a proposal to change current jump heights (See Annex F(i)https://www.thekennelclub.org.uk/media/1159734/annex-f-i-proposal-for-new-jump-heights.pdf ).
The question of the inclusion of an additional (4th) height in KC agility has been under discussion for a decade. Two previous Proposals have been put forward, the second one in 2015 being strongly supported by competitors but a decision by the ALC was deferred while research was carried out.
Agility dogs are currently categorised by height at the withers and the 4th Height Supporters Group have produced this comparison table and notes which illustrate what the two new options currently on the table might mean.