Room for one more...

New daytime and evening classes starting on 4th July at The Canine Hub, Bedford, Bedfordshire
Tuesday 2.30-3.15pm - Beginner Agility (3 spaces available)

Tuesday 6.30-7.15pm - Beginner Agility (3 spaces available)

Tuesday 7.15-8.00pm - Beginner Agility (4 spaces available)
We train outdoors at The Priory Country Park, Bedford, in a fenced off area. All classes are fully insured and taken by an Agility 1st Qualified Trainer, using Adams Agility equipment.
For further details, see our website www.thecaninehub.co.uk or email Kate Lamacraft at kate@thcaninehub.co.uk
Leiston Agility Club has vacancies on Saturday and Sundays for Beginner or Intermediate dogs/handlers in both classes. There are 6 spaces on Saturday 1pm - 2pm and four spaces on Sunday between 2pm - 3pm.
Leiston AC trains at Old Abbey Lodge Farm, Leiston, Suffolk IP16 4RF.
For more information, contact Eve Bailey by email or ring m. 07955 416209
Scovellsway Agility Group in Winchester (Hants) will be starting Beginner classes on Wednesday, 10th May at 6.30pm and places are available.
More information is on the website http://www.scovellswaytrainingkennels.co.uk
---
New evening classes starting at White Way Dog Agility Training from Bayford, Herts.
*6:30-7:30pm Wednesday evenings - Group class (Grade 1-3) Starts 12th April - 1 space available

*7:30-8:30pm Wednesday evenings - Group class (Grade4-7) Starts 3rd May - 4 spaces available.
Please email Tracy White for more information info@whitewaydogagility.com
---
North Downs has a couple of spaces for Large Grade 3-5 dogs, on a Tuesday night at Merrist Wood, near Guildford (Surrey.)
Contact Lorna for more info via FB message or email LornasRedDogs@gmail.com
---
Chance Agility Training has some rare weekly training spaces available. We train outside in the summer near NN6 7PW and indoors in the winter NN11 4HB. Training is never cancelled due to bad weather.
Wednesday at 11.30 am - Would ideally suit beginner dogs must be doing all equipment

Thursday 2.30 pm - 2 x Summer spaces only
Cost is £8.50 per session payable in monthly blocks.
Please contact Deena Freeman if interested in joining. Email: deenajfreeman@gmail.com
---
There are places for G1-3 dogs at Scrambles Agility Dog Training on regular Monday evenings, starting after Easter. Also spaces for dogs almost ready to compete but not weaving yet. All heights welcome.
Scrambles is located in Walton on Thames in Surrey.
For more information, email Kathryn at info@scramblesdts.com or phone / text 07970 431744
---
TNG Agility Club are running some six week courses outdoors in secure training paddocks. Short drive from Junction 5 of M3. Would suit people from areas of Basingstoke, Farnham, Fleet,
Sundays starting 30th April
1.30 to 2.30 - Pre- Agility balance and co-ordination suitable from four months and dogs who have never done any agility training

2.30 to 3.30 - Foundation Agility
Friday evenings starting 5th May
5.30 to 6.30 - Beginner Agility

6.30 to 7.30 – Suitable for KC Grades 1-3, UKA beginners/ Novice, or if you are just about to start competing. Must be doing all contact equipment. We can help with weave training in this class as long as you have already started.
Please email tngdogtraining@gmail.com for more details or registration form.
---
Whirlwind Agility currently has a few training spaces on their Summer Courses. Classes are held outside at Stoke Poges, Slough SL2 4EL.
We offer puppy, beginners, graduate and competition classes. AM classes on Tuesday, Wednesday and Thursdays, and with the longer evenings are introducing PM classes on Monday, Tuesday and Wednesday evenings.
All classes are taken by instructors who have passed The Agility Club Accredited Instructors Seminar.
For more details please contact Sue White by email whirlwindagility@gmail.com or by phone m. 07989 418021
---
Otley DTS is pleased to announce that we have a few training spaces available for competing dogs/dogs that can do all equipment. We train on a Tuesday night at a huge indoor equestrian centre with great facilities - Jodhpurs Riding School, Tockwith, York YO26 7QJ.
All our trainers are Grade 7 handlers who have competed in Agility for many years with a variety of breeds.
For further info, please email Otleydts@hotmail.co.uk
Phoenix Agility Club (LE12) - members wanted. This is an ideal club for those seeking to gain further agility practice with training sessions on Monday evenings (Indoors) and Thursday afternoons (Outdoors). Those seeking to join need to have already undertaken basic agility training though experienced handlers will assist to develop your skills.
It is only Flyball on Sats now.
No restriction on places available at present.
Contact to be made through Naomi Harriman m. 07837-418045 or email naomiharriman@hotmail.com
---
BarkAway Agility in Worcester has puppy classes starting in early March 2017.
In the winter, they train on a Saturday while in the Spring / Summer training moves to Monday and Tuesday evenings. The current training fees are £4.60 per lesson per dog.
The club was started in 1998 by Ian Smith to train a couple of friends and has developed into a well established club with a lot of successful members.
Please email Ian for further information.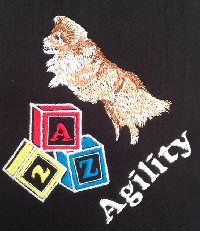 A 2 Z Agility has spaces for new members, whether you're new to agility or a more experienced handler.

We train on Saturday mornings until the end of March, when we change to weekday evenings. Our venue is in Little Bentley, near Colchester in Essex, postcode CO7 8SF. Classes are run by David Morrison, who has been training dogs in agility for over 20 years, and competing for 15, and is an Agility1st Accredited Instructor.

For more information, please contact David on m. 07792 848348 or email oscar4paws@yahoo.co.uk