Calling all rising stars of the agility world...

Celebrating all that is good in the Agility calendar The Agility Challenge 2021 is one of the 'must try' competitions for annual finals. With chances to qualify around the country for Grades 1- 4 Large dogs, the top partnerships from each of the host events will be invited to the Agility Challenge Grand Final at the Malvern Autumn Show,
Started in 2009, the Agility Challenge is now open to Grade 4 Large dogs. This year there will be eight qualifiers at shows around the country with five partnerships per heat being invited to compete at the Agility Challenge Grand Final to be held on Sunday, 26th September 2021 at the Malvern Autumn Show, under the watchful eye of well known Agility judge Selena Bray.
Heats include the following:-
May 2020
June 2020
5th June - Agility Hope Challenge Daventry FC - Daventry, Northamptonshire

19th & 20th June - Golden Valley DTC Top Barn - Worcestershire
July 2020
3rd & 4th July - Dogs Unleashed Thoresby Park - Nottinghamshire

9th - 11th July - RVA Championship Agility Show - Peterborough, Cambridgeshire

31st July & 1st August - Tuffley Championship Agility Show - Tirley, Gloucestershire
August 2020
September 2020
4th September - Chatsworth County Fair - Chatsworth, Derbyshire

26th September - Grand Final at Malvern Autumn Show - Malvern, Worcestershire
Rules
The Agility Challenge is a competition for Large dogs Grades 1 – 4, jumping 600mm held using Kennel Club Ltd Rules & Regulations.


Once a dog has qualified (i.e. 5 finalists per heat) this eliminates the dog from taking a further finalist place at the heat and the next highest placed dog(s) in the Agility Challenge class will be invited to the Final.


Handlers may not qualify more than one dog for the Agility Challenge Final.


Any surrogate handlers must be notified in writing within four days of the last heat. NO amendments after this date and non-advice will disqualify the partnership.


Enquiries relating to each heat should be addressed to the organising club.
Other enquires relating to the Agility Challenge Final should be addressed to Agility Challenge, 2 Medley Grove Leamington Spa, Warks CV31 2GA.
---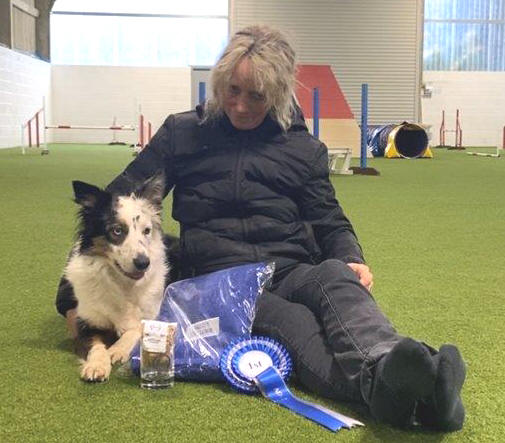 Heat 1
Agility Hope Challenge
Daventry Town FC
Well, that's our first show done post Covid lockdowns! It was an amazing atmosphere at Daventry Town Football Club with everyone being socially distance and wearing face masks while walking the course. Many remarked on the quality of the ground as both this year's Agility Challenge and Agility in general gets underway after more than 12 months of enforced hibernation due to the Corona virus.
With sensible precautions, bacon sandwiches to hand and acquaintances renewed, battle commenced under the watchful eye of Judge Jan Manners with both dogs and handlers on occasions far from match fit.
Heat 1 Qualifiers
Anne Murray with Diva - 34.749 secs (C)

Sally Stephens with Darcy - 37.114 secs (C)

Julia Maclean with Yolo - 37.306 secs (C)

Simon Hill with Ink - 42.183 secs (C)

Mary O'Neill with Jack - 42.763 secs (C)
We hope everyone enjoyed being back together. Well done to all our winners over the last two days.
Huge thanks to our judges for their great courses and all our officials who worked so hard. and a big thank you to all the competitors who enjoyed the show, listened and followed the rules, it made the show what it was. Your positive feedback is a much needed boost after some of the comments in the run up!
Heat 2 sees us return to the football club to find our next five Agility Challenge 2021 qualifiers. Good luck to one and all!
---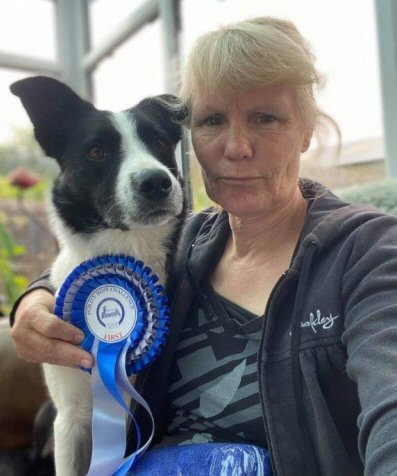 Heat 2
Agility Hope Challenge
Daventry Town FC
We were pleased that Daventry Town FC invited us back for a return match on 5th June 2021. Building on the experiences of our previous visit, the venue has proved a hit with the Agility community and more new faces joined us from further a field.
Championship Agility judge Dave Deauville was in charge on the day.
With Stuart Harmes incapacitated on the day, Bam Bam got a new handler. Despite a fright from Steve Seale, it proved a successful trip for Ann Harmes, winner of this heat.
Heat 2 Qualifiers
Ann Harmes with Bam Bam - 35.559 secs (C)

Angela Williams with Scuba - 37.028 secs (C)

Michael Adams with Chase - 40.016 secs (C)

Alison Gayton with Stan - 45.450 secs (C)

Steve Seale with Be B - 32.657 secs (5f)
Heat 3 sees the Agility Challenge move to Top Barn in Worcester where Golden Valley is holding their summer show.
---
Heat 3
Agility Challenge
Golden Valley DTC Summer Show
Despite what you might think, it's not true – there were lots of people at Top Barn for the Golden Valley Summer Show. As everywhere else, not 'as full' as previous times with the Top Barn venue happily absorbing the Agility partnerships in pretty good weather for most of the weekend.
The judge was David Sweeney.
Both Karen Whitehouse and our winner Yvonne Croxford have joined us with previous dogs joined us at the September final.
Heat 3 Qualifiers
Yvonne Croxford with Reme Grande Meister - 35.996 secs (C)

Alan Score with Trubon Ganari Tryak - 40.713 secs (C)

Sam Davies with Into The Woods - 44.450 secs (C)

Karen Whitehouse with Kazanpaul Crème de la Crème - 44.824 secs (C)

Lyn Gibson with Mossylawn White Rapier - 47.838 secs (C)
Heat 4 sees us nearly 'Up North' with a move to Dogs Unleashed at Thoresby Park.
Agility Challenge, 2 Medley Grove, Leamington Spa, CV31 2GA 01926 315335 Email rover.pro@outlook.com