Watch out! You might get wet...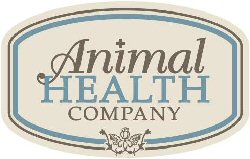 Th

e Animal Health Company Classic, started in 2014, is a unique event that involves dogs of all three Kennel Club heights competing against each other in a Steeplechase type course. With 12 regional heats were held around the country during the year and the Final held at the Autumn Food & Country Fair event at the Peterborough Arena, this is a competition to watch.

Reports from each of the heats by Graham Taylor.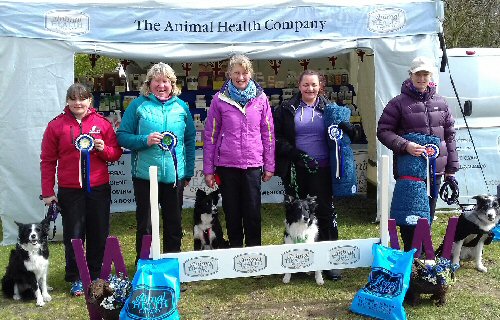 Scunthorpe Championship Agility Show
Itís not true. The sun does shine in Scunthorpe!
With the Agility outdoor season well and truly started, The Animal Health Co Classic competition headed north for our annual view of the illuminated Humber Bridge.
Country Shows Agility Organiser Graham Taylor said, 'Now you may not know that this competition is open to Small, Medium and Large dogs who all compete against each other over a steeplechase course featuring the Westcotts Water Jump. Whilst you might imagine Large dogs will win every time, so far it has not proved so at the Final. With ten opportunities to qualify this year, will 2019 be the year of the Large dog winning the final ?'
Judge Carol Stapley officiated today for the opening round of the Animal Health Company Classic 2019 and looks like the Collies cleaned up today. Unfortunately Smooth Criminal didnít make the photo call.
Winners and qualifiers for the Final
1 Sarah Crouch with Batfink Twist of Fate - 23.846 secs (C)

2 Tanya King with Lunalite Just Like That - 24.495 secs (C)

3 Colette Attwell with Sirensong Smooth Criminal - 24.777 secs (C)

4 Emma Nicholson with Castomya New Edition - 24.933 secs (C)

5 Sara Peall with Brook Matilda - 25.299 secs (C)
Keeping the East is East theme we travel to the Ashfields Carriage and Polo Club in Essex where heat 2 of the Animal Health Company Classic will see us find our next five qualifiers for the 2019 final.
---

AHC Continues Sponsorship
The Animal Health Company is delighted to announce that it will be continuing it's Agility competition, The Animal Health Company Classic, which will welcome all sizes of Agility dogs in a steeplechase style course that features the Westcotts Water Jump!
Animal Health Company's Sales Manager Jennie Westcott said, 'We are delighted to continue sponsorship of this Agility competition with new heat hosts in 2019, and I look forward to meeting everyone at our first heat at the Scunthorpe Championship Agility Show in April. We wish everyone a successful 2019 and looks forward to meeting you at an Agility show near you.'
There will be qualifiers across the country in 2019 with the top five from each heat qualifying for the Final in the autumn. They will be competing for a share of the £100 prize money.
April 2019
May 2019
Stonebridge DTC - Chelmsford (Essex)

Dog Vegas - Onley (Warwickshire)
June 2019
Golden Valley DTC - Top Barn (Worcestershire)

Dog Vegas - Thetford (Suffolk)
July 2019
RVA Championship Agility Weekend - Peterborough (Cambridgeshire)

Rugby Championship Agility Weekend - Royal Farm (Staffordshire)
August 2019
September 2019
North Derbyshire Championship Agility Show - Southwell (Nottinghamshire)

Paws In Park - Detling (Kent)
The Animal Health Company offers a range of products that will be ideal for the Agility dog including their new food, Westcotts. Unique to the market, it contains HypercCoat Prime our popular supplement. Westcotts it is formulated with high levels of chicken and rice, is hypoallergenic, pro biotic and has no added flavourings or preservatives produced from quality ingredients helping dogs with a sensitive palate. The Animal Health Company website http://www.animal-health.co.uk has all the details.
---