Watch out! You might get wet...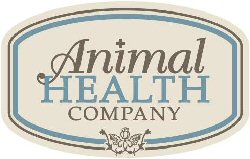 Th

e Animal Health Company Classic, started in 2014, is a unique event that involves dogs of all three Kennel Club heights competing against each other in a Steeplechase type course. With 12 regional heats were held around the country during the year and the Final held at the Autumn Food & Country Fair event at the Peterborough Arena, this is a competition to watch.

Reports from each of the heats by Graham Taylor.
Two Major Names Continue Agility Support into 2018
Getting the 2018 agility show season off to a great start is the news that both Agria Pet Insurance and The Animal Health Company will be sponsoring agility sport for another year!
The competition is open to all sizes of Agility dogs in a steeplechase style course featuring the Westcotts Water Jump!
For The Animal Health Company, this is their fifth year supporting the sport. Their exciting steeple chase competition is a thrilling event that's unique to the agility world with a course that always includes a bespoke Westcotts Water Jump.
Jennie Westcott, General Manager of The Animal Health Company, has had a dabble in competing at agility and was hooked from the start. 'I love supporting the agility community as it's great for a wide variety of dogs and their handlers, not just from a fitness point of view, but also for general well-being, physically and mentally. The Animal Health Company's products are perfect for agility dogs, with natural supplements for joint care, energy boosts plus natural calmers to get the best from sporting dogs."
With the motto 'Committed to animal care,' The Animal Health Company is well known for producing a leading range of complementary feeds for horses and dogs. The significant and ongoing research the company carries out to produce award-winning products to increase the well-being, comfort and health of animal consumers creates an outstanding contribution to the world of animal healthcare.
With qualifiers across the country, there are 12 opportunities in 2018 for the top five to join us at the autumn final to seek a share of over £100 of prize money.
For ring reports, follow the links.
April 2018
May 2018
June 2018
July 2018
Just Dogs Live - Peterborough, Cambridgeshire

Rugby Championship Agility Weekend - Catton Hall, Staffordshire

Chipping Norton DTC - Banbury, Oxfordshire
August 2018
Pembrokeshire by The Pond - Haverfordwest, Pembrokeshire

Welsh Kennel Club Championship Agility Show - Builth Wells, Powys
September 2018
North Derbyshire Championship Agility Show- Southwell, Nottinghamshire

Paws In Park - Detling, Kent
Animal Health Company's Sales Manager Jennie Westcott said 'We are delighted to continue sponsorship of this Agility competition with new heat hosts in 2018, and I look forward to meeting everyone at our first heat at the Scunthorpe Championship Agility Show in April.'
The Animal Health Company offers a range of products that will be ideal for the Agility dog including their new food, Westcotts. Unique to the market, it contains HypercCoat Prime, a popular supplement. Westcotts it is formulated with high levels of chicken and rice, is hypoallergenic, pro biotic and has no added flavourings or preservatives produced from quality ingredients thus helping dogs with a sensitive palate.
The Animal Health Company website http://www.animal-health.co.uk has all the details.
---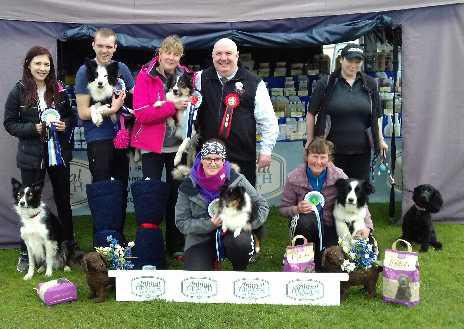 Heat 1
Scunthorpe OATC Championship Agility Show
Many fields on the way up the A15 to the Scunthorpe Champ show had water lying in them so the arrival of the Westcotts Water Jump for the first of 2018 heats was probably a bit over the top.
Well done to all the organisers and everyone connected to the show including the landowners. With a few roadway changes, all the rings and surrounding ground - whilst soft - easily accommodated Scunthopre's 4000+ entries across the weekend. The local Travel Lodge must have thought Christmas had come early with the increase in trade.
The fast moving competition, under the watchful eye of judge Doc Doherty, produced it's usual crop of 'if onlys' as well as five successful finalists.
Scunthorpe qualifiers for the Final are:-
Debbie Figg with Rooquil's Truly Magical - 22.053 secs (C)

Tom Flynn with Dreammarkis Flick the Switch - 22.156 secs (C)

Alan Score with Genabacab The Dark Side - 22.222 secs (C)

Jo Harris with Chickaramor Paparazzi - 22.383 secs (C)

Dom Cotton with Devongem Tis The Biz - 23.069 secs (C)
Heat 2 see us joining the Hatton Festival where we look forward to finding our next five qualifiers for the 2018 Final.
---
Heat 3
Stonebridge DTC Three Day Open Agility Show
Heat 3 of The Animal Health Company Classic took us to Essex on 19th May where our hosts Stonebridge DTC seem to have found a great venue alongside the Ashfields Carriage and Polo Club.
I have no idea why our judge Elaine Hudspeth missed the photo call - although I am told she was seen in the ice cream queue. With all three sizes of Agility dogs able to take part, the course laid influenced the outcome and seems today all our winners were legless afterwards!
Congratulations to our finalists and you will need to book Saturday 24 November 2018 in your dairies to join us at the final. More details soon.
Stonebridge DTC qualifiers for the Final are:-
Ash Warner with Doc My Blue Eyed Boy

Sam Davies with An Unexpected Trim at Sigroc

Wendy Woodcock with Mirramay Islander

Sandra Sutherwood with Soldaze Minstral

Vicky Bryning with Little Miss Trini
Heat 4 see us going up North l where we look forward to find our next five qualifiers for the 2018 final.
---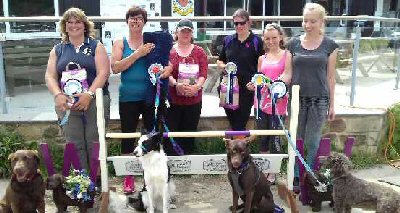 Heat 5
Dog Vegas Matlock
If you have ever been to Matlock Bath, you will know that end of the pier feeling about the place with a range of motorbikes on a sunny evening that would gladden the heart of any enthusiast. Just down the road peace and tranquillity reigned at Cromford where Dog Vegas hosted Heat 5 of the Animal Health Company Classic 2018.
Amy Gandy who officiated reported, 'I recently had the privilege of judging qualifying heat of the Animal Health Classic Steeplechase qualifier. It was scheduled at the end of a long hot day for judges, dogs and handlers alike.

I set a fast flowing course which meant the dogs could really open up and enjoy running with no tight turns to slow them. The dogs had a blast whilst the handlers only needed to encourage the dogs in the right direction and feel the pressure of trying to qualify themselves.

All heights running against each other there was a great variety of dogs taking part. You would think that it was only open for the fast collies to win but, with their reckless speed, poles went flying. Some of the smaller dogs were very quick and accurate too, not wasting even a space inch on their route around the course. It was exciting to judge as you just could not tell whose round was quicker. They were all fantastic!

In the end, although won by a Collie, there were at least two notable rounds that were paw perfect from ABC dogs - a lovely Chocolate Lab and a Poodle that really caught my eye. Well done to all partnerships even if your round did not go to plan, but especially well done to those who qualified for the Final in November.'
Dog Vegas at Matlock qualifiers for the Final are:-
Deana Freeman with Fly by Chance - 911 secs (C)

Veronica Hill with The Spy Catcher - 22.086 secs (C)

Melissa Hovell with Aspires Little Daredevil - 22.108 secs (C)

Juliette Whittaker with Pips Precious Pandemonium - 22.127 secs (C)

Chloe Von Dinther with Domino Super Dog - 22.468 secs (C)
Keeping with the motoring theme, we move to the birthplace of Charles Rolls of Rolls Royce fame where Heat 6 will see us find our next five qualifiers for the 2018 final.