News and results...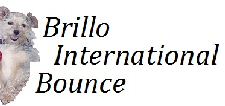 The Brillo International Bounce was launched in 2013 by Graham Taylor as a competition exclusively for Small and Medium dogs. It was named after a small dog he used to have - and yes, you guessed it. It's Kennel Club name was Brillo Pad. In 2017 Agria Pet Insurance agreed to sponsor this competition as part of their overall programme to support the sport of Dog Agility.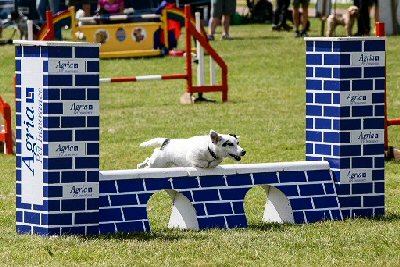 Agria's Brillo Bounces Back for 2018
It's back! After another brilliant competition in 2017, Agria's Brillo Bounce returns for another year. The competition, divided into Small and Medium dog agility events, includes ten qualifying heats during the spring and summer, culminating in a thrilling final in October at the prestigious British Agility Championships.
Grades able to take part in each Agria Brillo Bounce heat will be determined by individual venues, with all seven grades eligible for the competition. The top five places in both the Small and Medium classes at each venue will receive an invitation to attend the Final which takes place at British Agility Championships, Bury Farm Equestrian Centre, New Bury Farm, Slapton on Saturday, 13 October 2018.
Showcasing the very best of British agility, the British Agility Championships is the ideal venue to host the Agria Brillo Bounce finals.
Tom Vaughan, Head of Marketing at Agria Pet Insurance, said, 'We're delighted to announce that Agria Brillo Bounce is back again for 2018. It's fantastic to see the speed and skill of the small and medium dogs and we cannot wait to watch their progress through to what no doubt will be thrilling finals in October.'
The Small and Medium Semi-finals will consist of two rounds - one Agility and one Jumping. They will not be timed, although a maximum course time will be specified. Double clears will go forward to the final. In the event of no double clears at either size, a maximum of ten dogs with the minimum combined faults will be selected. All double clears will compete in the final round which will be a jumping round against the clock to find the 2018 Agria Brillo Bounce winners and enjoy a share of the £100 prize money at each size.
2018 qualifying heats are set to take place at the following shows:-
April 2018
Scunthorpe Championship Agility Show - Lincolnshire

Hatton Festival Open Agility Show - Warwickshire
May 2018
June 2018
Wye Valley Premier Agility Show - Monmouthshire

Golden Valley Open Agility Show - Worcestershire

Dogs Unleashed Open Agility Show - Derbyshire
July 2018
Just Dogs Live Open Agility Show - Cambridgeshire

Rugby Championship Agility Weekend - Staffordshire
August 2018
September 2018
October 2018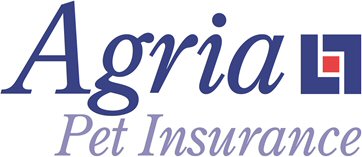 Agria Pet Insurance and Agility
For over 125 years, Agria has developed animal insurance based on expertise from close ties with veterinary professionals and welfare organisations. Agria strongly believes in animals leading full, happy and healthy lives, and so supporting agility is a natural match.
Agility training enriches dogs' lives by giving them a mental and physical outlet, enhancing their level of focus and self-assurance while encouraging a strong owner/ animal bond. Agria is proud to support an activity that fosters such positive outcomes.
Agria Pet Insurance, administrators of Kennel Club Pet Insurance, is based in the UK and provides thousands of cats and dogs with affordable, flexible lifetime policies with a high level of vets' fees cover.