Co-sponsors of the 2023 Winning Out Certificates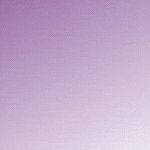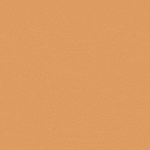 ---
It's the best way to reach the UK dog agility market 24/7...
Agility is recognised the fastest growing and most popular dog sport in the UK. It is enjoyed by thousands across the country. The Agilitynet website has been delivering news and information to this highly motivated and enthusiastic specialist market since 1998. It is without a doubt THE web site for anyone interested in selling their products and/or services to the UK Agility community.
The Agility Market

The Kennel Club estimates that there are approximately 24,000 people doing agility in the UK at any one time.
Research undertaken as part of a student dissertation has suggested that there were approximately 10,000 households taking part in Agility.
The approximate number of competitors taking part in agility shows over the course of a typical weekend, as estimated by The Kennel Club, is 4,000 dogs as opposed to 190 dogs Working Trials, 1,000 dogs Obedience and 150 dogs Heelwork to Music.
There are more 850 dog training clubs and private trainers offering agility training in the UK - including Kennel Club registered societies and independent training groups- with more starting up every month. (Source: Clubs & Trainers)
There are almost 28,500 members of Agilitynet FaceBook (January 2023.)

About Agilitynet

Agilitynet is known as 'The Net' amongst the agility community.
It is the oldest, the largest and best known agility web site in country, providing news and information about handlers and their dogs, shows and events, rules and regulations for all levels, heights and types of agility from Just for Fun to Competitive..
The site was started in October 1998 as a hobby and a way of putting something back into the sport and it has grown steadily ever since.
Agilitynet has the most comprehensive list of clubs and training groups in the UK.
At any one time, there are between 450 - 500 agility and hoopers shows on the Show Diary.
Agilitynet is updated, as and when possible, usually on a daily basis.
It is our goal to support our own agility suppliers wherever possible with editorial, news and activities
Revenue generated from advertising goes towards covering the costs of running the site and doing special projects such as the Winning Out Certificates, Senior Agility League and Agility Hall of Fame.

Stats for January 2022 - December 2022*
(Source: WebLog Expert)

Page views in a year: 21.4m
Monthly average of visitor hits (not including search spiders): 4m
Average visitors per day: 2,190
Most popular pages: Welcome, Flea Market, Show Diary, Find a Club, Judges A-List and an article about Pancreatitis
Not surprisingly, Monday is the most active day on Agilitynet. It's the day after the weekend shows.
8pm is the most popular time of day to catch up with what's going on in the agility world.
Visitors in March 2023: 8.9k

* One month missing from stats due to technical problems.

Advertising Rates
(January 2023)

Package
Cost

Value Advert (150 x 150 pixels) -
An advert on the right hand side of the Welcome page plus at least 2 x entries in the Shop (A-Z Index & relevant category/ies). Including links, image and text. i.e. £15.00 per month (6 months min) Mini advert size: 150 pixels square

£150 for 12 months

All Star Logo/Adverts (150 x 155 pixels)
Advert on the left hand side of every page of the site. Includes interactive pages such as the Show Diary, Find a Club page, Flea Market and Judges A-List as well as entries in the Shop and link. Advert size: 150 pixels square

£200 for 12 months

Prime Banner(s) on Interactive Pages (460 x 60 pixels)
Rotating Banners on Show Diary, Find a Club and E-vents & Measuring pages plus entries in the Shop and Square advert on the Welcome page. Banner size: 460 pixels wide x 60 pixels deep
£250 for 12 months

Combo of Logos & Banners
As above plus entries in the Shop and logo/advert on every page of the site. See above for specifications.

£350 for 12 months

Page sponsorship (460 x 60 pixels)
An exclusive banner at top of page. Includes entries in The Shop and a Logo/Advert on every page of the site. Not including the Winning Out Certificates or Senior Agility League. Size: 870 pixels wide x 120 pixels deep.

£500 for 12 months

Gold Sponsorship
A special bespoke package of promotional opportunities including editorial as well as a Logo/Advert on every page of the site and entries in The Shop.
POA
Taster Advert (150 x 150 pixels)
A taster advert on the Welcome page for no more than three months. This option is especially good for start ups, small businesses, workshops and seminars, camps, dog shows and clubs events as well as dog friendly holiday cottages.
£25 for one month
£40 for two months
£55 for three months
Other involvement
Tell us what you have in mind.
By agreement
Fun agility competitions
Your ideas would be appreciated

Payment may be made by bank transfer, cheque or in instalments by agreement.








For more information or to discuss your specific requirements or ideas contact:
Ellen Rocco
Tel. +44 (0) 20 7359 6461
Email: ellen.rocco@agilitynet.co.uk