Dog rescuers extraordinaire...
There are many amazing dog rescue groups and organisations around the UK which are run and staffed by animal-lovers who are dedicated to helping unwanted, abandoned and abused pets. They work hard to find forever homes for the animals and give them a second chance.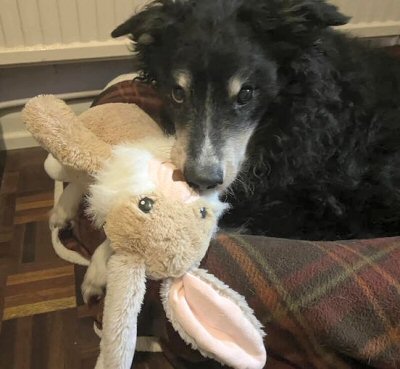 Max & Bunny - A Love Story
Once upon a time there was an old Collie called Max (14) whose owner died so he was put into boarding kennels. He was in bad shape and very thin, and his teeth were horrendous. He could only eat soft food. The family wanted to put Max to sleep, but the kennels said no and they put out an appeal.
A kind blonde lady called Val offered Max a home at Valgrays Border Collie & Animal Rescue. She took him to the vets where he had to have most of his teeth taken out, apart from the front ones. He still wanted to play, but all the toys were too hard and they hurt his gums.
She shared his story on Facebook.
And then Bunny arrived in the post and Max fell in love with him. They played for hours until the fatal day when two of his dog house mates decided that Bunny had to die. Max tried his hardest to protect Bunny from the other dogs but they were too strong. They played tug of war with him and eventually Bunny's ear and face were badly damaged.
Max was offered other bunnies, but he only had love for the one he'd lost. He played with a duck but did not enjoy it. He had a fox but did not like it. He was very sad.
Then up stepped a surgeon, who was also a member of the Valgrays FB group, who offered to help.
This letter can be found in Bunny's medical records.
Bunny was admitted to hop-spital on Monday and was given something for the pain straight away. The procedure was explained to him. We knew he understood because he was 'all ears.'

Early on Tuesday he was taken into surgery. The doctors were very hop-timistic. The operation took several hours but it was very successful apart from his BP (Bunny Pressure) that got a bit high. His nose was not a pretty sight.

The plastic surgeon said he could pick his own nose if he wanted. Bunny thought that was disgusting so he let the doctor choose a new one instead The audiologist said his ears were so badly damaged that he would need a double ear transplant so that procedure was also carried out while he was under the anaesthetic.

Bunny is recovering well and back on the painkillers for a few days. He had some visitors who hopped in and out with some carrots so that cheered him up no end although he misses his best friend Max more than anything.

It was a bit of a hare raising on the ward while he was in. He made friends with one of the other patients, a duck who was so funny and quacked him up!

He should be allowed home in a few days though with strict instruction he only plays with Max and NOT Sandy, Zeta or the others.

We will need to see him again in a week, but there will be no stitches to come out. They have to stay in!

The Bunny Stitch Up Nurse

Max will be living at Valgrays forever during his twilight year. Hope you all agree this is a hoppy ending.
---



Vote for Little Mae
Retired agility rescue dog Mae has been short listed in the Companion category for the Naturo Superdog Awards.
Little Mae has been with her owner Helen Jones through a very difficult 18 months when her Mum passed from Alzheimers and her Dad was diagnosed with terminal cancer.
Mae had a very sad start to her life, left chained in a barn as she wasn't interested in working sheep. She was rescued by a kindly farmer and rehomed with Helen. They started their agility journey together, going from complete beginners to a few wins away from G6. Unfortunately, due to Covid, all shows were cancelled last year and Mae was retired from competitive classes.
Despite all the fun and success they had at agility, it was Mae's ability to help others which made Helen nominate her. They used to go into local schools to help with reading as a registered therapy dog and visit the nursing home where Helen's Mum lived a few times a week. Residents would come over and stroke her, too.
Little Mae was awarded Wales's Most Loyal Pet earlier this year. This little dog has come a long way from an abusive start and to a well loved therapy dog. She has been a true friend through difficult times.
The Finals are in London in November and the closing date to vote is 19th September. Little Mae is hoping all her agility friends will support her by going to www.superdogawards.co.uk Search nominees 'Mae' and casting a vote for her.
---

KC Charitable Trust Supports the Evacuation of Afghanistan Animal Charity
The Kennel Club Charitable Trust is urging other organisations and charities to help fund a plane to save Nowzad''s staff and the animals in its care.
It has donated towards an emergency evacuation mission for Nowzad, a charity saving animal lives in Afghanistan, and it is calling on other animal organisations to support as well to help to get Nowzad's staff and animals into safety quickly.
Nowzad is a charity established in 2006 by former Royal Marine Sergeant Pen Farthing, and supported by celebrities including Ricky Gervis and Peter Egan, to help relieve the suffering of animals in Afghanistan. The staff, volunteers and animals in Nowzad's care are now caught in the middle of escalating military conflict in Afghanistan as the Taliban takes over the country and desperately needs £200,000 to organise evacuation of their veterinary and support staff members, whose lives are in danger. The organisation also needs funds to help save over 200 animals who are currently in their care.
Following its donation towards the fundraising mission – called Operation Ark - The Kennel Club Charitable Trust is urging more organisations to donate and help Nowzad in this desperate situation.
Nowzad is a long-term partner of The Kennel Club and Crufts where they have been fundraising for over a decade. In 2008, Pen and his two rescue dogs Nowzad and Tali were finalists in the Kennel Club's Friends for Life competition, at Crufts. Pen found Tali and Nowzad abandoned in the hot dessert whilst on a mission in Afghanistan. Nowzad was a former fighting dog with both ears and tail cut off, whilst Tali was starved and pregnant. The soldiers shared their food with the dogs, and Pen developed a strong bond with both the animals, ending up adopting them.
Reverend Bill King, Chairman of The Kennel Club Charitable Trust, said, 'This is an emergency situation where the lives of animal welfare heroes and the animals in their care are at stake. The Kennel Club Charitable Trust donated funds to Nowzad as soon as we were made aware of their desperate situation and we would like to appeal to other organizations to help them, too.

'Their situation is critical and any amount will help, and time is of the essence for the people and animals linked to this inspirational charity. Nowzad has improved and saved the lives of thousands of animals since 2006, despite the difficult conditions the staff often worked in, and the animal welfare world should come together to ensure they get to safety.'
To learn more about Nowzad's mission and current situation and to donate visit their website Nowzad.com/donateor for Paypal donations, email donations@nowzad.com (UK based donations).
The charity is also asking people to contact their local MPs with an urgent plea to ensure Nowzad's staff including the Afghan nationals who work or volunteer for the charity are able to be bought to safety.
18th August 2021
---

Save Rescue Animals in Afghanistan
Some of you may have read Pen Farthing's books or met him on the Nowzad stand at Crufts. He and his team and rescue animals are now in immediate danger in Kabul.
An ex-Royal Marine Pen and his team are in Kabul with the Taliban knocking on their door! They are a dedicated animal rescue, but they cannot continue under the circumstances. They need to charter a cargo plane to fly most of the dogs and cats out of the country tomorrow as dog ownership was banned under the Taliban previously. The donkeys will have to stay in the country, but the charity needs to pay for their upkeep.
The Afghan staff - including female Afghan vets - need to leave the country with Pen, but they need help with immigration and places to stay.
Please message your MP tonight and spam Boris's twitter feed as the team need help to leave within 72hrs. Mention Nowzad and ask if Britain can support the 25 members of trained, qualified staff and their families.
I have met Pen when he gave a talk in Hunstanton and I have read one of his books. This is genuinely immensely serious. They are desperate for immediate help and have just risked a Facebook live from Kabul.
Please visit www.Nowzad.com and donate today.
Alex Callaby
17th August 2021
---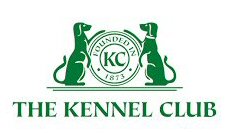 KC Charitable Trust Emergency Relief Initiative
The Kennel Club Charitable Trust has announced its intention to re-open its fund to support small canine rescues in their communities which may be suffering genuine financial hardship as a result of the coronavirus pandemic.
The KCCT is aware of the ongoing problems coping with the financial consequences of the ongoing coronavirus outbreak. Following the first round of applications, the KCCT has reopened its fund intended to help smaller rescue organisations and charities and is inviting those that are suffering to apply to the KCCT which will consider grants in the circumstance where it is proved that emergency funding is needed to prevent unnecessary suffering of dogs.
On applications, the KCCT will work to seek to understand the scale of the challenge and, therefore, how best to respond to it within their financial and other resources. As such, rescues are invited to apply by the close of Thursday, 11 June 2020 using the form below to explain the scale of financial hardship they face as a result of the coronavirus pandemic.
The KCCT, will evaluate each application to match the available funds against those evidencing significant hardship. Contact will be made with the applicants when further details of the financial and/or other help the KCCT may be able to offer are available.
For more information, go to KC website.
---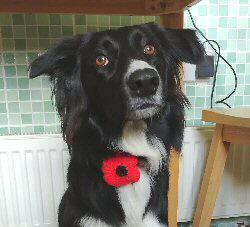 Celebrate Remembrance Day with a Poppy for your Dog
With Remembrance Day almost upon us, Louise Lewis has a contract in place with Royal British Legion, to make and sell dog-specific knitted poppies that slide onto the dogs collar. This year she has decide to split the proceeds between RBL and Ainmhithe Animal Rescue.
The poppies will be £5 each + £1 P&P with £2.50 for the Royal British Legion and £2.50 for Ainmhthie Dog Rescue. Last posting date is 8th November.
Louise said, 'Last year I rescued a dog from Ainmhithe and this is my way of saying thank you. It takes us approximately 30 minutes to make one poppy. I don't make any profit from selling the poppies.'
To order your poppy, the preferred method is via Paypal (friends and family please) to loublue11@rocketmail.com. Alternatively email Louise using the same address for bank transfer details.
The day after Remembrance Day...
Just to let you know that from the sale of the knitted poppies £200 was raised, split 50/50 with £100 to the Royal British Legion and £100 to Ainmhithe. Thank you to everyone who bought one.
---

Medical Detection Dogs is Looking for a Very Special Dog to be an Assistance Dog
Medical Detection Dogs is looking for a special dog or bitch of a small size, similar to a Lhasa Apso or toy breed. The coat type is very important and needs to be of a soft non-moulting.
A dog that loves giving attention and receiving attention will be ideal and preferably will have lived with elderly people . Due to the environments, the dog will visit as an Assistance dog, it will have to be a dog that does not bark at people or noises which they may hear at a distance.
The age of the dog is very important, ideally between one to four years of age and well housetrained.
The dog will need to alert to a number of life threatening conditions so a dog that is tuned into and bonds well with an owner is a must.
It's true to say, if your able to help then your truly be making a huge difference to someone's life.
If you think you know of a dog that meets this criteria, please contact chris.allen@medicaldetectiondogs.org.uk
---

Valgrays Nominated for National Award
Congratulations to Val Valgrays Border Collie & Animal Rescue on becoming a finalist in the Best Rescue Centre UK of The Year Category at the Animal Star Awards which give recognition to Animals and Humans alike for the extraordinary things they do for each other. They were chosen out of of 700 other organisations.
Other finalists include Hedgehog Bottom The Mayhew, Brent Lodge Wildlife Hospital and Siki's Canine Rescue.
Valgrays founder Val Philips said, 'We are over the moon and honoured to be in the last five. The Awards dinner on 3rd November should be a good night with lots of glamour and glitz.'

She continued, 'I have loved every minute of rescue work - the ups and the downs, the good and bad with dogs, the antisocial people who own dogs, the evil what goes on with animals in general, but sometimes we get some happy cases and that makes it all worth while. It's always been my dream to have my own big centre but it never came so we carry on as we do and try our best. The funding is always an issue so we opened a charity shop up last year which has helped a bit and just had a lovely newer van donated to us by which was a total shock but wow was it a wonderful surprise. I personally do the Lotto every week - one line and who knows... in it to win it so they say.'
Val, along with her team of helpers and volunteers, has been in rescue since 1976. Many Valgrays dogs have graced the rings of agility shows across the country. Some have passed on many, leaving lots of happy memories and some are still doing great things.
Val reminisced, I started way back in 1979 when agility was very small. Back then, we all had a laugh around the ring. In those days. there was only one ring in those days at most shows. The equipment left much to be desired. My tyre at home was a door frame with a hole in. The weaves were my mum's bean poles, shoved into flower pots. Those days were good. I loved my judging, but now leave it to the younger generation. I still like watching but would not complete again because my feet hurt. Saying that, I am going to compete - or try to compete -at Magic in the veteran class. Me, a veteran. I'm still 16 years old in my head.
Update from Val...
Good night at the animal awards. We did not win but it was lovely seeing all the charity's together.
---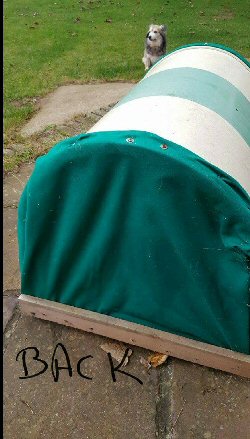 Rehome Your Soft Tunnels
Sue Culmer is offering new homes to any cloth tunnels that anyone is thinking getting rid of. She has asked a few rescue friends who have rescue centres or sanctuaries and they would love the tunnels to make dog shelters from. If they can, they will try and get some to Romania, too.
If anyone is willing to donate their tunnel please email me , we are currently collecting a list of tunnels available and where they are so we can then organise getting them to the rescues or pick up points .
Email Sue Culmer at sue@magicagilityk9.plus.com
---

Zip Inspires
Many Tears Fundraiser
Inspire Agility Training is running its first ever show on Saturday, 20th February as a fundraiser for Many Tears Animal Rescue. 25% of all entry fees will go to help the fantastic work that Many Tears does. The show will be held at Petley Wood Equestrian Centre, Marley Lane, Battle, East Sussex TN33 0RE.
You can choose to run for competition or training, and you can choose the height you wish to jump. There are four heights for the agility and jumping classes and five heights for the steeplechase. Courses will be open and flowing and First Contact Aluminium equipment will be used.
Organiser Ruth Abrahams said, 'I immediately knew I had to give Zip a home after seeing him on the MT website. Many Tears Zip Wired was hand-reared from one and a half weeks old as his mum was too young at nine months to care for her pups. Zip is quite a handful, but is the most loving, trusting and clever little man.

MT and their team do a fantastic job saving, caring for and re-homing dogs. I heard their funds are tight so Zip and I decided to help by running this show. Before Christmas our Olympia training night raised £100 for MT, with your support, this show can raise a lot more.
---


Vote Mae
Helen Jones and her rescue dog Mae have been chosen as one of the finalists for the HiLife Best Friends Trophy in Dogs Monthly magazine.
Mae was rescued from a farm where she was going to be destroyed as she was deemed untrainable. They both started agility from scratch and through perseverance and dedication to the sport, they have built a bond which all of us who do agility will understand. As a bonus, the untrainable, crazy collie has actually reached Grade 3 now! She was chosen as the SupaDarl Rescue dog of the year last year.
Helen said, 'We want to win this award as there is a prize of £300 worth of food which we would love to give to Valgrays Border Collie Rescue which I support as I know that many agility dogs come through Valgrays and Val does such great work. I would like to thank you in advance if you are able to vote for us. Evry vote counts!'
All that is required to vote for them is to send an e-mail to the following address: competition@dogsmonthly.co.uk
In the subject line just put HiLife Trophy. In the email content just put Helen Jones and Mae. Voting closes on 31 January 2016.
If you are not able to vote online, there is also the option of sending your vote on a postcard to Dogs Monthly, 62 High Street, Chobham, Surrey GU24 8AA
---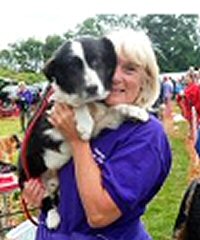 Valgrays It Is With Great Pride We Can Announce...
Drum roll please... It is with great pride we can announce...
Founder of Valgrays Border Collie & Animal Rescue, Val Phillips has been invited by the Kennel Club to present the winner of the Pastoral group trophy on Friday, 6 March evening. She is very honoured and very humbled by this invitation. Also very nervous!
Val Phillips has been involved with rescue since the 1970s and, day after day, the dogs are have been her life. Hundreds of dogs have been saved by Valgrays at home in the UK and also in Europe. Many of them have gone on to be successful at agility.
So please set your TVs to record Friday evening between 7pm & 8pm.
And you might watch out for the Valgrays Rescue Agility Demo Team who will be on their stand on the same day. The team consists of Marian O'Neill, Lesanne Mitchell, Neil Morgan, Kim wWatts and Jo Nixon
---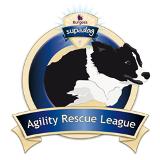 Good News from DARL
Congratulations to the winner of the Agilitynet Rescue Me Award is Helen Veal and Wood Greens Red Devil.
News about new sponsors for 2015 as follows: CSJ will be the new sponsors of The Dog Agility Rescue League from 2015. The Finals will be held on Saturday, 18 July 2015 at the Adams Summer Show.
Administrators Deena Freeman and Karen Fuller said, 'We would like to thank Adams for their support in stepping in and offering to host and supply the ring and equipment for this event. '
To register for the 2015 Rescue League, please visit the website: www.darleague.com
---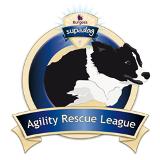 DARL News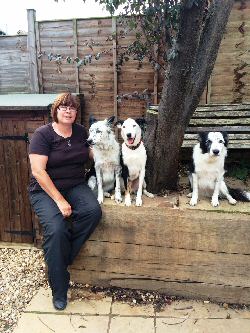 Sadly Burgess Pet Care has decided not to continue with their sponsorship of The Dog Agility Rescue League (DARL). They have been fantastic sponsors, very supportive supplying generous food prizes and lovely league awards, finals trophies and rosettes.
Administrator Karen Fuller has also decided this would be the right time to step down from her role, as the last several years have seen her business hours increase and she has found it increasingly difficult to commit the time needed to run the league and website.
Karen said 'I would like to take this opportunity to thank everyone who has been involved with and supported the league over the last nine years'. I have met some wonderful people over the years, with fabulous dogs with inspiring stories, we still intend to run the Finals in 2015 and I will update the website with information in due course.
Deena Freeman will continue to run DARL from 2015. She has been in every Final since the start of the League with her rescue dogs Jake and Dexter and won the Large Novice category in 2006 with Jake. She hopes to continue this in 2015 with youngsters Flyte and Dexter.
Going forward we are looking for sponsorship to carry on the great work that Burgess Pet Care have provided, and any enquiries should be sent to deenajfreeman@gmail.com.
---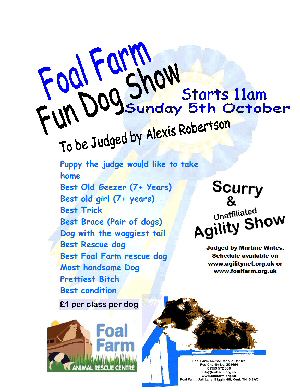 Foal Farm Animal Rescue Fundraising Shows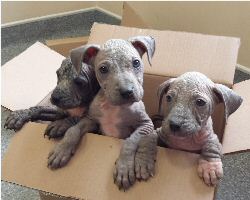 Foal Farm Animal Rescue will be holding their Unaffiliated Agility Show on Sunday, 5 October starting at 8.30am along with a 11-class Fun Dog Show, starting at 11.00am. It includes Best Trick and some stalls for dog lovers so there will be plenty to see and do.
This event is being held to raise money for the Main Kennel Fund – the largest project Foal Farm has ever undertaken. They need approximately £1.3 million to rebuild our main kennel block that needs urgent attention and we rely entirely on donations.
The new building will provide a very much improved environment for rescue dogs awaiting new homes at Foal Farm, including these three pups that have just been dumped at Foal Farm. They are just three reasons why they are asking for your support.
Please go to www.foalfarm.org.uk for more information on the Centre or visit via Facebook.
---
Valgrays Goes to Crufts
Once again, Valgrays Border Collie Rescue has been invited to go to Crufts 2014, to be on the Find a Rescue stand. Also in conjunction with The Eukanuba Breed Support Programme, they will be on the Kennel Club Rescue Me stand and also one of the other days on the Eukanuba UK stand.
They are also be inviting two sets of agility teams for the rescue agility display which is Friday and Saturday. If you interested, send an email to Val Phillips. Only Valgrays dogs please.
---
Agility Rescue League Reminder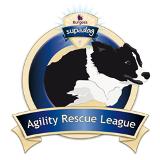 Thank-you to everyone who supported the Rescue League this year, and a reminder that the 2012 League closes on the 21st December 2012. Points will not be accepted after this date, so please make sure your points are added and updated before then.
Administrator Karen Fuller said, 'I am sorry, but I have found & deleted some points, which do not follow the SupaDarl Rules & Guidelines. The main reasons for deletions are that points are being claimed for club shows, finals and invitation events. If you have claimed points outside of our rules & guidelines, would you please delete them, specifically:-

If a schedule for an Unaffiliated show is published on Agilitynet or Agilityeye or the Agility press and is open for anyone to enter, then the show will qualify for points.

3) Points can be claimed from all shows including unaffiliated, but not club only shows, matches, leagues or fun days.

6) Points can be claimed for all standard 'singles' classes, including *Championship qualifying rounds (not the final) H/Skelter, Gamblers, Snooker, special classes. Points may also be claimed for the UKA Masters COMBINED result but not the individual rounds.

Points cannot be claimed for: teams, trios, pairs, knockouts, finals, invitational events, pay on the day classes or rounds which toys have been used.
Awards for the League, will be posted to the address we have on record from January this year. Please make sure your address and email details are up to date if you are due to receive an award, as these are processed & posted before the new registration in January.
Registration for the 2013 league will open in January, and any points from the 21st December onwards will count towards the 2013 league.
Finals News will follow and be added to the website in January.
More information can be found on the website: http://www.darleague.com/leaguerules.htm and http://www.darleague.com/guidelines.htm
---
Foal Farm to Hold Charity Agility Show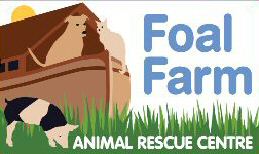 Foal Farm Animal Rescue Centre has extended the closing date for its first unaffiliated agility show on Saturday, 29 September. They will now be taking entries up to Wednesday, 26 September.
This event, to be held in the grounds of the rescue centre, will kick-start their fundraising for a new kennel building for their rescued dogs.
They estimate that they will need at least £750,000 for this so they need your support! The existing kennels are old-fashioned and the layout means that the dogs can see each other every time a dog is taken out which can lead to the dogs becoming anxious and stressed. They need to help these dogs, especially as most of them have not had the best start in life.
Sarah Mitchell, Kennel Supervisor, said 'We have received fantastic help from Axstane and Beckenham Agility Clubs and our thanks to the members of these Clubs for their enthusiasm and organisational skills to try and make this show a success. So please send your entries in and support the dogs.'
---
The F.A.I.T.H. Rescue Challenge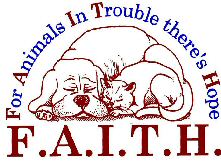 Melanie Wright decided that she wanted to help raise some money for F.A.I.T.H. Rescue as both she and her mum have dogs that came from there that have gone on to high levels of agility success. Melanie Wright decided that she wanted to help raise some money for F.A.I.T.H. Rescue as both she and her mum have dogs that came from there that have gone on to high levels of agility success. It was her idea to put on a class where all entry fees were kindly donated to the charity. Altogether £154 was raised for F.A.I.T.H.
During the summer, competitors entered heats at the BAA Agility Ability shows to qualify for the Final challenge which was held on Sunday, 29 July 2012 at the Anglian Windows Sports Club, Norwich.
The Final was a very exciting event with some quality competition, enjoyed by fellow competitors who took advantage of the lovely weather, gathering around the Finals ring during the lunch break.
It was extra special for Melanie to win with Flyte as he was from F.A.I.T.H. Rescue and is now 12 years young. Flyte continues to enjoy Veterans Agility competitions at BAA shows and is proof that if we keep our dogs fit they are as good as any youngster.
The F.A.I.T.H. Challenge Finals results
Flyte - Melanie Wright

Kestrel ­ Janice Bell

Rascal - Anne Worthington

Turpin - Sandra Stringer

Ritz - Freda Wallace

Badger - Janice Bell

Tessa - Adrienne Atkinson

Jacob - Rachel Oliver

Cousi - Sue Piddock

Isis - Jenny Arnold

Denver - Nik Knight

Whizz - Colleen Harris

Bailey - Mike Bidle

Tess - Nik Knight

Bracken - Sian Carrell

Diesel - Carol Gilden

Poppy - Alison Poulter

Jho Jho - Melanie Wright
Melanie Wright runs a very successful series of Summer & Winter BAA Agility Ability shows in Norwich.
---

Rescue Agility Scotland News
The first year of Rescue Agility Scotland has come to an end. It has provided a lot of information on the rescue agility scene in Scotland which can be used this to make some changes and to set up an internet-based points submission and registration fee payment system for the convenience of our members.
Kerstin McDonagh said, 'We would like to thank everyone who enquired about the league and supported us in 2011. Without you, Rescue Agility Scotland would still only be an idea bandied about by Dawn and myself. Special thanks must go to the co-sponsors of our first three perpetual trophies - Denise Clayton (Vynor Trophy), Dawn Greer (Remembrance Trophy) and Trudi Davidson (Goatbrae Trophy) – as well as to Vicki Watmore for donating the trophy for the Best Gundog (all sizes) and Dumfries & Galloway Canine Rescue for donating the Extra Mile Trophy.
The final date for submitting points for the 2011 RAS League was 29 February. After this date, the results will be compiled and the winners announced. The first awards presentation will be held at Woodside Championships show on 5-6 May.
Kerstin continued, 'We are really looking forward to this and invite all Scottish agility handlers with rescue dogs - as well as all others - to come along and celebrate with us.'
For more information on this, please join us on Facebook or visit the Rescue Agility Scotland website. Here you can also find out more about how to nominate someone for the Extra Mile Trophy, the new ABC trophy, rule changes and new registration fees. If you have any questions, you can also contact us on rescueagilityscotland@gmail.com.
---
Rescue Dogs Help Scottish Young Offenders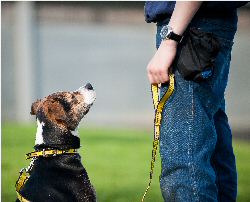 The Scottish Prison Service (SPS), Dogs Trust and Rebecca Leonardi, a postgraduate student from the University of Stirling, are collaborating on the first prison-based dog training programme in the UK.
Based at HM Young Offender Institute (HMYOI) Polmont, and aptly known as Paws for Progress, this pioneering programme involves young offenders from Polmont training rescue dogs from the nearby Dogs Trust West Calder rehoming centre. The aim is to help offenders address their behaviour and develop employment skills in preparation for release. The project was instigated by Rebecca Leonardi, as part of her Psychology PhD at the University of Stirling. Beyond the staff commitment, there is no additional cost to the SPS.
Paws for Progress runs in eight week cycles and each one sees a small group of prisoners take part in three training sessions each week, two of these with rescue dogs. As well as working with the dogs, the participants learn team working and social skills, while some become volunteer assistants and peer mentors for the programme.
Every prisoner is paired with a dog, making them responsible for its development and accountable for its behaviour. They are taught never to use punishment, while positive reinforcement techniques, like rewarding good behaviour, are encouraged. It is hoped that by completing the programme, prisoners will enhance their employability, develop social skills and gain the confidence to be positive about their future prospects.
Engaging participants in learning is central to the project's success as young offenders often have a negative attitude towards education as a result of difficult experiences at school. After completing the course, participants are provided with ongoing support and development.
Ms Leonardi explains: 'The young men involved in the programme are going through difficult and challenging periods in their lives. They are aware of how their attitude and behaviour impact upon their allocated dog's progress – they must remain positive and help the dog to trust them - and work very hard to ensure their dog is given the best chance of a happier future. When they see how the dogs change as a result of their hard work, it is very rewarding and they realise that they are capable of changing too.'
With the help of HMYOI Polmont and Dogs Trust staff, Rebecca Leonardi runs the Paws for Progress sessions and will evaluate the effectiveness of the programme over the next three years. Paws for Progress was inspired by the success of a similar programme in America (Project POOCH), but it will be some time before the impact at HM YOI Polmont can be fully evaluated. Nonetheless, initial observations are overwhelmingly positive.
Kate Donegan, Governor at HM YOI Polmont, said: 'This has been a mutually beneficial project for all involved. The young men at Polmont have enhanced their employability and literacy skills and, as a result of their involvement in Paws for Progress, have even been awarded an SQA certificate. I look forward to reading Ms Leonardi's findings in the future and seeing how this research can be utilised to improve the efficiencies of the prison estate.'
Throughout the project the young offenders complete two portfolios: the first covers the dogs' development (and includes a K9 CV) while the second focuses on that of the prisoner. The dogs' portfolios are used by Dogs Trust training and behaviour advisers and shared with potential owners, who make an informed decision as to whether the dog is suitable for them. Students can achieve an SQA, which for many is their first qualification, and the successful rehoming of a dog is an achievement for the trainer.
The dogs involved have been carefully selected by Dogs Trust experts. The charity believes that the training they receive through Paws for Progress could increase the chances of their being rehomed.
Susan Tonner, Manager of Dogs Trust West Calder, explains: 'We're very excited to be part of this groundbreaking project. The dogs taking part benefit from extra training and socialisation which, in many cases, increases their appeal to potential owners. It's great to tell prisoners that their hard work with a specific dog has helped us to find a new loving home. We're looking forward to lots more success stories.'
A video showing the project in more detail, with audio from students explaining their experience can be viewed here http://vimeo.com/35561729 . The password to access the video clip is polmont
---
Paws for Progress: Q&A
General questions
Q: What is Paws for Progress?
A: Paws for Progress is an animal-assisted intervention programme for male young offenders. Young offenders from Her Majesty's Young Offenders Institute (HMYOI) Polmont are paired with and train rescue dogs from Dogs Trust West Calder. The aim is to help offenders address their behaviour through education and develop employability skills in preparation for their release.
The programme was instigated by Rebecca Leonardi, who will evaluate the programme for her Psychology / Applied Social Science PhD at the University of Stirling.
Q: Who is involved?
A: Paws for Progress was developed: by Rebecca Leonardi; The Scottish Prison Service (SPS) / HMYOI Polmont; and Dogs Trust, the UK's leading dog welfare charity. The scheme is managed by Rebecca with the other organisations' support.
Q: What is the format of Paws for Progress?
A: The programme runs in eight week cycles with up to eight young offenders selected to take part at one time (up to 6 new members and 2 graduates as peer mentors). The dogs are brought into HMYOI Polmont from Dogs Trust West Calder twice a week for two-three hour training sessions with Paws for Progress participants.
There is one further training session each week, in which participants complete coursework and are visited by guest speakers who discuss their work with animals and encourage the young men involved to think about how to put the skills they are learning to use in employment in the future. This also increases wider links with the community and facilitates the work experience opportunities available to students post-release. Participants also complete coursework in their own time.
The structured educational programme addresses key dog welfare issues and aims to increase understanding of the responsibilities of dog ownership. Both canine and human participants benefit from the positive and rewarding interactions, and young offenders also improve their understanding of behaviour, and their problem solving and social skills. This project combines increased human interaction and training for rescue dogs with practical education and valuable skills for young people, thereby benefitting all participants simultaneously.
Q: How has the programme been funded?
A. The research is funded by the Economic and Social Research Council (ESRC). Dogs Trust, the R.S. Macdonald Trust, the Robertson Trust, Robert Barr's Charitable Trust, the Cross Trust, John Watson's Trust and the Nancie Massey Charitable Trust support the project and contribute generously towards the running costs.
Q: Are there similar schemes to this running elsewhere?
A: This is the first and only project of its kind in Britain. During the development of Paws for Progress, research was carried out into other schemes such as the very successful Project Pooch in the US, a vocational training programme which also involves young offenders and rescue dogs, in which inmates are made responsible for the dogs' day-to-day care. Joan Dalton, founder and director of Project Pooch, has advised during the development of Paws for Progress, and continues to offer her support.
Q: Do the pairings remain throughout the scheme?
A: Where possible, the pairings remain the same throughout each cycle as this strengthens the bond between participant and dog, increasing the effectiveness of training. The students are entrusted with responsibility for their dog's development and are shown how their behaviour directly impacts on that of the dog. The dogs continue to be cared for by Dogs Trust West Calder for the duration of their time on the scheme. While at the rehoming centre, they are available for rehoming and, if they find a new home during a training cycle, Dogs Trust selects a suitable replacement.
Q: Where on site are the sessions held?
A: The indoor area is a large warehouse at HMYOI Polmont that has been specially adapted for training and behaviour work. There is also a nearby enclosed grassy area where outdoor training work takes place.
Q: How long is the programme scheduled to run for?
A: Up to 3 Years/the length of PhD.
Q: What evidence is there to suggest the scheme will be a success?
A: Similar programmes have been successfully developed in numerous secure institutions worldwide. Researchers have evaluated the canine training programs with results proving overwhelmingly positive. Reported benefits include improvements in the institutional behaviour and psychological well-being of participants, better staff-inmate relations, improved social and relationship skills, and enhanced educational progress and employment prospects. Working through the dogs' behavioural issues facilitates the inmates' own rehabilitation. Furthermore, participants' views on the various programmes are very positive, supporting their therapeutic effects.
This positive response also suggests that such a programme could overcome the problem of low engagement with education that is currently a cause of concern in Scottish prisons; the need to develop employability skills is also a priority for the SPS.
Q: How is the success of Paws for Progress measured?
A: 12 young men have so far successfully completed the programme.
In addition to on-going qualitative feedback from inmates and staff, the project will be subject to rigorous academic analysis in order to evaluate its value and applicability for future use. A mixed design will be used, in which the progress of programme participants is compared with those not taking part (control groups).
Changes within participants are examined (pre-test/post-test), allowing for clear and systematic comparisons. Long term follow up is agreed with participants before they begin the course, and will be used to evaluate their progress post release.
Dependent measures include progress through the course (i.e. completion of coursework and SQAs), qualitative interviews (participants and staff), observational methods, psychometric assessments, plus behaviour and development outside the course. Long term measures after completion of Paws for Progress/release include follow up interviews, monitoring of volunteering and/or employment, educational engagement and reoffending rates. Importantly, lower levels of re-offending should positively affect communities, making them safer and happier places.
Another measure of success is to assess the benefits for the dogs taking part, including monitoring whether the dogs that take part are rehomed and whether this happens more quickly. Of particular interest will be dogs that have been with Dogs Trust for longer than average (over 60 days) that find homes following participation in Paws for Progress.
There are opportunities for those who have completed the course to continue as peer mentors, assisting new members; so far three students have done this. A further two former participants continue to attend sessions to hear guest speakers and provide practical support.
Young Offender related questions
Q: Why was Polmont Young Offenders Institute chosen?
A: HMYOI Polmont is Scotland's national holding facility for Young Offenders aged between 16 - 20 years of age and therefore its population offers suitable participants for a programme like Paws for Progress. HMYOI Polmont is also well located for the University of Stirling and Dogs Trust West Calder.
Q: Why Young Offenders and not older prisoners?
A: This is an educational and vocational course, which is best suited and tailored to the needs of young offenders, who are typically serving short sentences and often have low employability prospects on release.
There are different types of animal assisted intervention programmes which may be better suited to the needs of adult prisoners (such as service dog training programmes for those serving longer sentences) and which may be explored in the future.
By conducting the course in a custodial setting, this project reaches those most in need. The typical situation faced by young offenders is that they are from deprived communities, have experienced chaotic and difficult family backgrounds, have poor experiences with education, low levels of qualification and low employability prospects. Reducing these disadvantages is a crucial issue. This project reaches those who have been offered few opportunities for a sense of accomplishment or feeling of self-worth, making a real difference to their futures.
Q: What were the selection criteria for participant young offenders?
A: Participants must have at least six months left to serve of their sentence, to allow for completion of the course and assessment, both before and after. They should also be able to participate in group work and not be committed to any other conflicting activities. Only prisoners with no convictions of animal cruelty are considered. Enthusiasm to work with dogs is an important factor.
Q: Do they need to have had previous experience of dogs?
A: No, however they must be enthusiastic about spending time with dogs and be prepared to work hard.
Q: What does this partnership offer for the young offenders?
A: This project addresses a number of needs observed during current evaluations of young offender provisions in Scotland. These are: improving offender engagement with educational programmes; developing social and problem-solving skills; setting and achieving targets/goals, and overcoming low self-esteem. These are key to the personal development of offenders, offering improvement to their social and mental health, thus reducing the subsequent likelihood of re-offending.
Often young offenders have low levels of engagement with education, due to strong anti-learning cultural factors, previous poor experiences, lack of aspiration and lack of confidence. Forced learning in a typical classroom setting is counterproductive. Paws for Progress encourages young offenders to take advantage of new learning environments, improving their literacy and numeracy.
They learn to work as a team and have the opportunity to gain valuable employability skills. The programme is an enjoyable, worthwhile activity and achieving targets/goals encourages participants to aspire for positive progress, improving their future outcomes.
Q: What work do the young offenders have to complete during the course?
A: Each dog handler on the course is given responsibility for their dog's behaviour and development. Under guidance of professionals, participants learn to work as a team and use positive reinforcement methods to help the dogs, whilst at the same time, the handlers are given opportunity to gain valuable employability skills. The young offenders must work hard to ensure their dog's needs are catered for at all times. In addition to developing a good bond with the dog, their responsibilities include exercising and feeding, maintaining the kennel areas and making assessments of the dog's behaviour and personality. From these assessments, each handler designs training plans for their dog, with the aim of improving their behaviour and helping the dog find a new home.
The participants are required to complete coursework. This includes a 'K9 CV' for their dog, and posters advertising the dog to potential adopters for display at Dogs Trust West Calder. They also create a portfolio, recording key information about the dog, such as their personality, behaviour, the type of home they would suit and the progress they make. The Dogs Trust West Calder then shares this with potential owners, so they can make an informed decision as to whether the dog is suitable for them.
A second portfolio is used by participants to record information from teaching sessions and tracks their own progress. They complete an SQA in Personal Development, in which they evaluate their work against set targets and goals. We plan to make further links with the Learning Centre at HMYOI Polmont, to increase the qualifications available to participants on future courses.
Q: What happens when the young offenders are released? Will they be able to continue working with the dogs?
A: Dogs Trust welcomes applications for voluntary positions from former Paws for Progress students. Dogs Trust Glasgow and Dogs Trust West Calder are currently providing volunteering opportunities to two of our former students. There are also additional volunteering opportunities relating to animal care for Paws for Progress graduates. The organisations supporting us by offering such opportunities include Willows Animal Sanctuary, Blair Drummond Safari Park, the Guide Dog Association, and Canine Partners.
Dog related questions
Q: Where are the dogs from?
A: The dogs have been carefully selected from Dogs Trust West Calder. As the scheme grows, dogs from Dogs Trust Glasgow may also become involved.
Q: How are they chosen?
A: Dogs' general behaviour, interaction with other dogs and training needs are all taken into account when selecting suitable canine participants for the scheme. Dogs Trust believes that the training the dogs receive through 'Paws for Progress' could increase the chances of them finding new homes.
Q: Has Dogs Trust done anything like this before?
A: In 2008 Dogs Trust rehomed two dogs to Belfast Prison following a very successful Animal Care course within the institution. Extensive checks were undertaken to ensure the dogs would be looked after and cared for properly. Dogs Trust deemed the carers and canine managers to be suitable loving and responsible owners, so two Labrador-Crosses were successfully rehomed there.
Q: What happens during the sessions and what do the dogs learn?
A: Once the dogs have had a chance to exercise post-arrival, participants spend around one hour with them outdoors working on training. They use clicker training and other positive reinforcement techniques. The dogs are then taken into the indoor area for some 'down time', during which they are fed and enjoy some bonding time with their handlers. This is followed by further training indoors and discussion of the dogs' progress
The handlers and dogs work towards the Association of Pet Dog Trainers (APDT) Good Companion Awards. These comprehensive assessments cover all basic exercises (e.g. walking well on a lead, staying calm around people/dogs, recall) and health checks. Eight dogs have achieved these awards so far. Several have been rehomed prior to their testing date, which is also a great achievement for their handlers.
Q: Which dogs are working with the scheme?
A: At any one time there are up to eight Dogs Trust dogs taking part in Paws for Progress. Dogs Trust West Calder will indicate on their kennels which dogs are currently on or have taken part in the programme.
Q: What checks are in place to ensure the welfare of the dogs during the training?
A: Rebecca Leonardi is a qualified and experienced dog training instructor (registered member of the APDT, Membership Number 01117). Staff from Dogs Trust West Calder are also in attendance during many of the sessions, along with at least one supervisor from HM YOI Polmont.
Q: Is there a trained behaviourist that works with the young offenders?
A: The Training and Behaviour Advisor from Dogs Trust West Calder Centre regularly attends training sessions and works closely with Rebecca to monitor dogs' development. Other members of staff from Dogs Trust West Calder also attend sessions with the dogs, all of whom help to monitor each dog's progress throughout each cycle.
Q: What positive benefits has Dogs Trust seen so far as a result of the programme?
A: So far 21 dogs have taken part in the programme, of which 14 have found new homes. Some of these had been with Dogs Trust for a long time and the skills they learned, and socialisation they received, from Paws for Progress contributed to their successful rehoming.
The dogs are learning to respond to positive training techniques that can be used to teach them many other things. They learn that good behaviour and obedience is beneficial, while disruptive behaviour is pointless. This has been fundamental in helping some of the more challenging dogs learn patience and manners, which in turn has led to them finding good homes.
Q: What would happen if a prisoner formed a close bond with a dog and wished to rehome it post-release?
A: The priority for Dogs Trust continues to be rehoming as many dogs as possible. It would not be possible to 'hold' a dog until a prisoner is released. Paws for Progress students are aware of this and they understand that if a dog is rehomed during or following its participation in the programme, it is a positive reflection on their hard work and something to be proud of.
Q: Is a prison a good environment to train dogs?
A: The prison environment doesn't have an impact on the dogs and, from a training perspective, it is ideal because it is relaxed, calm and controlled.
The managed setting is very predictable for the dogs, with minimal chance of anything happening that could upset training sessions, i.e. strange noises, people or dogs approaching. For many of the dogs, being around several people and dogs in this controlled environment provides important socialisation/habituation which is very beneficial for them when finding a new home.
---
A Happy Ending for Happy Endings
Happy Endings Rescue is extremely pleased to announce they have relocated the Sanctuary from Hailsham to Faversham in Kent. A small satellite centre will remain in East Sussex but at a new site near Windmill Hill in Hailsham.
From Monday, 14 November 2011, Happy Endings Rescue will be based at: Happy Endings Rescue, Hillside, Well Lane, Ospringe, Nr Faversham, Kent ME13 0SD
---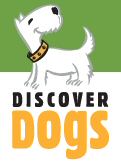 Discover Valgrays at Disco Dogs
Valgrays Border Collie Rescue will once again be on the Breed Rescue Stand at Discover Dogs on Saturday, 12 November so if any of you are at Discover Dogs with your Valgrays dogs, pop over and see Val and Co. us.
Val Philips said, 'We are honoured to have been asked again to take part in the Rescue Display Teams on Saturday and Sunday.'
---
Results Announced for the Valgrays Dog of the Year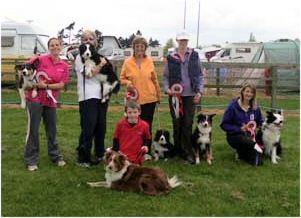 This is now 33 years since Valgrays has been up and running. Val Philips and helpers pride themselves of the work which is carried out because all Valgrays is doing is helping mans best friend.
Val Philips said, 'Before we announce the winners of this years final of the Valgrays Dog of the Year, may I take this opportunity to thank you all so much for offering homes to the many dogs that Valgrays takes in. You will all notice many Valgrays dogs on the circuit. Each and every one has had some past. These dogs have now got a super life and forever homes so thank you.'
'Times are hard for many rescue services but Valgrays are only a small and self supported charity and are always desperate for funding, leads, collars, bedding and food is essential to keep the work going for all the rescue dogs that Valgrays take in. Veterinary costs are our biggest worry as most dogs have to have treatment, especially vaccinations, castrations, spaying, and, like the lovely Princess Abbey, the cost on her was so high to get her better and the debt to our vets still grow.
Congratulations
Well done to the winners of the Valgrays Dog of the Year competition. The presentation took place, as usual, at the Wallingford show on 19 April. Many thanks to Wallingford's committee for letting them present these awards.
The Winners
Small
Large
Medium (G3)

Lin Bergan &
Valgrays Spend a Penny
Sarah Crouch &
Final Fantasy of Valgrays (Large)
Philippa Verstraete &
Wot the Dickens of Valgrays
Large (G1)
Junior
Veteran

Marian O'Neill &
Tear Drop of Valgrays
Thomas Shaw &
Jedeyes of Valgrays
Lesley Skinner &
Dynamite Spite of Valgrays
Please note that next year Valgrays are changing the way that points are collected in for this award. Thanks to Karen Fuller from Darl League who has kindly offered to help on this. If you have a Valgrays dog and want to be part of Valgrays Dog of the Year, send in your points now to the DARL League and get yourself registered.
For more information about Valgrays Border Collie & Animal Rescue go to www.valgraysbcrescue.org.uk
---
Calling All Scottish Rescue Dog Handlers
Do you live in Scotland? Do you own one or more rescued dogs? If so, Rescue Agility Scotland is looking forward to hearing from you.
The new organisation is the brainchild of Kerstin McDonagh and Dawn Greer. Although there is already a UK-wide rescue dog league, the idea of providing handlers based in Scotland with their own league came about after Kerstin and Dawn realised just how few Scottish handlers attend the Peterborough-based final.
'Karen Fuller and her team are doing sterling work with SupaDARL, but it's a shame that geographical distance and, in recent years, the price of fuel are preventing Scottish handlers showing the wider agility community what their fantastic dogs are capable of. We felt that it was high time to give them the opportunity do so,' says Kerstin.
To start with, Rescue Agility Scotland, which welcomes dogs of all sizes, will be running a points-based league table, with points awarded for wins, places and clear runs at both Kennel Club-licensed and independent shows. But in the future, Kerstin and Dawn believe that a final may also be on the cards.
'Last weekend, Dawn spent time talking to handlers at a Scottish show to find out how they felt about the idea. The support from both handlers and clubs was overwhelming, and this has given us the incentive to go ahead. We are now looking forward to finding ways to reward Scottish agility handlers who have given dogs a second chance, and spent time and effort on making life better for them. These handlers often work hard to put a dog back together again after it's been abandoned or abused, and they deserve all the recognition they can get.'
The 2011 league will be running from 1 January this year, so handlers are encouraged to start keeping a record of all their wins, places and clear runs immediately. The final touches are still being put to the rules, but points will certainly be awarded down to 20th place or as far as rosettes go, whichever comes first. Points will also be awarded for many of the special classes, so handlers are urged to keep a careful tally and not rely solely on records kept for Kennel Club purposes.
Any handlers based in Scotland and interested in joining Rescue Agility Scotland should speak to Kerstin McDonagh or Dawn Greer at shows, or email rescueagilityscotland@gmail.com
---
Valgrays Looking for Dog to Make Up Crufts Team
Valgrays are delighted to be asked once again to join forces with the other charities for the Agility Rescue Display team at Crufts 2011. The team is on Thursday and Saturday. They will require three Medium and/or Large dogs and one Small dog on both days.
If you have a Valgrays and would be interested in joining the team then please make contact with Val as soon as possible by emailing valgrays@hotmail.co.uk.
---
Valgrays at Discover Dogs
Valgrays are very honoured to have been invited yet again to be part of the Rescue Agility Display Team at Discover Dogs on both Saturday and Sunday....
The Team has now been selected to represent Valgrays at Discover Dogs.
Saturday

Marian O'Neill with Tia (Border Collie)

Pat Fencott with Red (Border Collie)

Andrew Murray with Jess (Border Collie)

Frankie Wheeler with Daisy (Jack Russell)

Sunday

Lin Bergan with Penny (Collie X)

Wendy Nixon with Maggie (Border Collie)

Steve Hoddinott with Pi (Border Collie)

Philippa Verstraete with Boz (Border Collie X)
Valgrays has also been invited to attend Find a Rescue Dog stand on the Saturday.
Vikki Pollock said, 'For those of you who may not be not aware, Val has had a sports injury so we are not sure what state she will be in for Dicover Dogs. Hopefully her operation is soon as she is driving us all mad, but if she is at Discover Dogs I'm sure she would appreciate all the support on the stand if you have a for minutes to spare.
Discover Dogs 2010 take place between 13 - 14 November 2010 at Earls Court 1, London. The show opening times are 10am - 5pm each day
---
Agility Dog Wins the Pet Factor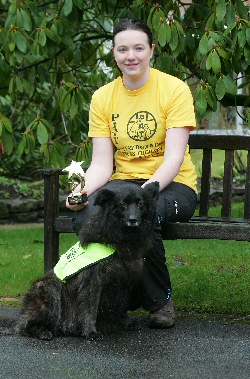 Lucy King's dog Chloe who volunteers at a Hindhead care home has been recognised for her inspirational behaviour with a national award.
Chloe, a Collie-cross from Alton, won the £1000 prize in The Pet Factor, a competition launched by the National Office of Animal Health (NOAH) to find pets who had amazing stories of bravery, companionship and survival.
Chloe was due to be put to sleep in her early years after previous owners felt nothing could be done to change her behaviour. She overcame her severe behavioural difficulties to achieve two Kennel Club Good Citizen awards.
Her owner Lucy said, 'She'd bite, bark and had a general lack of manners. I've owned her for two years now, and she's a reformed character! She's my best friend, my loyal companion and I couldn't want for a better dog.'

Chloe has been doing agility for about three years now. They went out competing six weeks after they had started learning about agility, and haven't looked back since! At her first show, Chloe came 8th, 10th and 12th while Lucy was just pleased not to have been eliminated! Since then, they have managed to get a 1st st trophy. , but
Chloe, now 10 years old, and sadly she's had to semi-retire as she is getting mild arthritis in her legs. Chloe still performs at demonstrations run by Lucy's club KATS, although it tends to be very slow nowadays! She is about to start Rally and will continue as a Pets As Therapy (PAT) dog, regularly visiting the Manormead Care Home in Hindhead to provide therapeutic experiences and welcome comfort to the elderly.
Phil Sketchley, chief executive of NOAH has described both Chloe and her owner Lucy King as inspirational: 'To think that Chloe spent many months abandoned in a rescue centre and was due to be put down proves how out of control she was. Lucy has handled her incredibly well and the turn-around in Chloe's socialisation skills are humbling to see. We have rarely, if ever, seen or heard of a girl of Lucy's quality. Dedication of this size from both pet and owner is rare to see, and other pet owners who struggle with out-of-control pets can learn from Lucy.'
Lucy and Chloe have won a full photo shoot worth over £1,000 with renowned animal photographer Sam Lunt.
Lucy said, 'I'd really like to thank all Agilitynet members who voted for us!'
---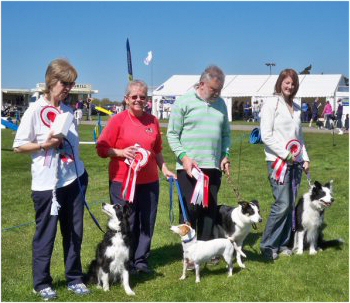 Marian O'Neill, Don Nunn, Veronica Brown and Lesley Skinner
Valgrays Dog of the Year 2010
Where does the year go! iI only seems a few weeks ago that we were reporting on the Valgrays Dog of the Year presentations, held once again at Wallingford. The weather was totally super, not a cloud nor an airplane in sight!
Val Philips said, 'It always gives me great joy in seeing the many Valgrays Dogs out and about doing Agility and having fun. This year we have homed so many collies and other breeds to agility homes, so thank you all so much in giving these dogs a chance.'
Onto the awards and congratulations to all the winners.
Elementary Medium: Marion O'Neill with Tear Drop of Valgray (175)

Graduate Large: Don Nunn with Kez the Bandit of Valgray (220)

Novice Large: Pat Fencott with Red Iland of Valgray (111)

Intermediate Large: Barrie James with Seriously Smug of Valgray (36)

Small: Veronica Brown with Little Zac of Valgray (60)

Senior Large: Shelly Woodward with Fleet of Foot of Valgray (66)

Veteran Large: Lesley Skinner with Dynamite Sprite of Valgray (171)

There were no Junior win
Every year the presentation takes place at the Wallingford Agility show, so grateful thanks to Wallingford DTC's committee for letting Valgrays do this. Also many thanks to Agility Eye Magazine for supporting, compiling and supplying these results. And finally thank you everyone for giving these dogs a happy forever home.
Val added, 'We are now saving dogs from the pounds and some of these will be out and about on the circuit. Sad to think they were just strays and no one wanted them. They did belong to someone but they never bothered to chip them. We have found now that some dogs are chipped when they end up in dog pounds but the owners do not update records so please remember, if your dog is chipped, then keep your details up to date. If you change your address or even your mobile numbers get it logged.

Dogs are being put to sleep after seven days. I personally think this is not along enough to find the owners. I have proved this case many times and have just reunited a dog with its owner after three weeks. That was one happy family. We all cried with joy.'

Seriously running a rescue is very hard work. Without funding, we cannot survive so please support Valgrays instead of buying that bar of chocolate or that bottle of wine! Pop a donation into the post to Valgrays, please. Don't forget we do have a charity table which goes around some shows so dig out anything you think that Valgrays would be able to sell. (no cloths)'
---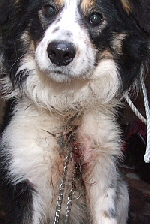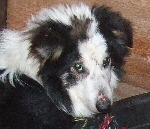 Two dogs of the dogs
Urgent Fund-raising Appeal for the Border Collie Spot & Valgrays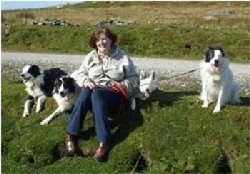 The Border Collie Spot and Valgrays Border Collie Rescue are in desperate need of funds. They has agreed to take 19 collies found in appalling conditions in a barn in Wales who were only discovered because their owner was taken ill. Two of the dogs are pictured above.
Some have collars deeply embedded into their flesh. Others may be pregnant. They will all need veterinary care, neutering, and rehabilitation.
Val Philips of Valgrays is getting in a supply of dog food to help Gill as well.
If you can spare anything at all, please send a cheque or PO, made payable to Gill White, to The Border Collie Spot, White Cottage, Forest Road, Binfield, Berkshire RG42 4ED. Tel: 01344 450206. Also, if you're not too far away and can give any time at all to help with rehabilitation of these poor animals, please call Gill.
---

Valgrays has a new web site
Valgrays Web Site Problems

Valgrays Bordr Collie Rescue is having difficulties with their website and it can no longer be used. They are working hard to create a new website and will be back on-line very soon.
Val Phillips said, 'The problems with our website have been completely outside of our control and has lead to our inability to re-home as many dogs. It is such a shame that it is the dogs that suffer. After all why are dogs always expected to be perfect when humans rarely are. We do have many dogs still needing wonderful homes - so please phone them for information and pictures will this will be forwarded on via email.
---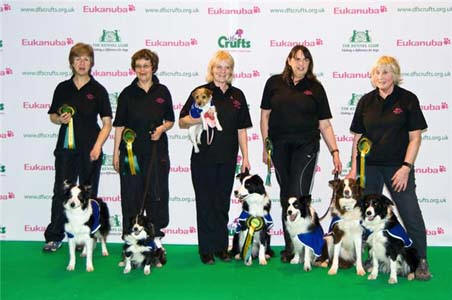 Valgrays Rescue Demo Team Off to Crufts

Once again Valgrays BC Rescue Dog Agility Team has been invited to take part in the rescue demo at Crufts 2010.The teams will consist of:-
Thursday, 11 March at 11.50am
Saturday, 13 March at 9.50am
* Marian's Tia is currently lame, so just in case Marian will run Sky as reserve (God help her!)
---
Valgrays are highly delighted to have been invited to join forces with other major charities in the agility display demo at this years Discover Dogs at its new home in Earls Court 1 (London) the weekend of 14-15 November 2009.

Valgrays Rescue Dogs and handlers have now been chosen. They are:-

Saturday (run time 3pm)
Val Phillips with Sky
Marian O'Neill with Tia
Pat Fencott with Sophia
Phillipa Verstraete with Boz


Sunday (run time 1.55pm)
Chris Smoothy with Cassie
Lesley Pearson Simmons with Meg
Lin Bergan with Penny
John Ellinore with Susie
You can check out the type of thing we will be doing by looking at the videos from this years Crufts on Youtube site .
On the Saturday, Valgrays will have a section at the show promoting the breed of Border Collies. Shirley Budgen will be manning this for day and Val will be popping in and out during the day as she is running in the Rescue Demo!
Please come and support Valgrays and have a great day out at Discover dogs.
Organised by the Kennel Club, Discover Dogs is moving from its former home in Earls Court 2 to the bigger venue of Earls Court 1, following the huge success of last year's event.
For more information about the show visit Discover Dogs
---
Valgrays Dog Walk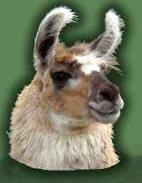 Richard Campbell is co-ordinating a Valgrays Dog Walk and Get Together for doggy and human friends on Saturday. 24 October 2009 so keep that date free if you want to walk with the collies!
Starting at about 10.30 am it will last for an hour and a half at Long in The Ashdown Forest, followed by the chance to go for coffee and cake at the cafe at The Ashdown Llama Park. They have been warned! There is outside seating at the llama park so you can keep an eye on the cars, too so no worries about leaving the dogs unattended.
The walk is lovely, going down to the lakes, around the Vachery and then back towards the car park. There will be signs, some balloons or something obvious at the car park entrance!
Val and Shirley have promised to come, and nobody will be at all surprsied if Val brings a few newbies looking for homes.
Richard said, ' Please join us. Let's invade the forest in collie-style.'
Please RSVP if you are planning on coming so the Llama Park can be warned how many to expect.
For more information or any problems, ring RIchard on mobile: 07966 464486 or email Richardcampbell3@btinternet.com on the day or nearer the time.
---
Valgrays at Crufts
Valgrays Border Collie Rescue are highly delighted to let you all know that they have been invited to join forces with other rescue services for the rescue agility demo at Crufts on the Saturday and Sunday.
The Dogs and Handlers who will be representing Valgrays are:-

Val with Sky (Valgrays Reach for the Sky) (of course) - Saturday and Sunday

Marian O'Neill with Tia (Tear Drop of Valgrays) - Saturday and Sunday

Lynda Stangle with King (King of the Ring of Valgrays) - Saturday

Diana Muirhead with Chas (Charlie Farley of Valgrays) - Saturday

Lin Bergan with Penny (Valgrays Spare Er Penny) - Sunday

Pat Fencott with Red (Red Iland of Valgrays) - Sunday
Val Philips said, 'We hope that this will be a great success for us all. We are really honoured to be asked and are very excited to go into the agility ring. God help all these rescue dogs. None have never seen anything like this before! We would also like to thank Waggitt for supplying polo shirts/leads/tabards and a huge thanks to Eukanuba who are supporting Valgrays at Crufts
---
Valgrays Dog of the Year
Another year has come and gone and Valgrays Dog of the Year presentation is upon us once again. During the past year, Valgrays has re-homed many many collies and other breeds. Some have gone to pet homes. Others have gone to agility, obedience and/or flyball homes. Three have gone to farm homes. Four have gone into Police duty, passive drugs/explosives. All have passed with flying colours.
The dog of the Year Awards are traditionally presented at the Wallingford show. The results this year were:-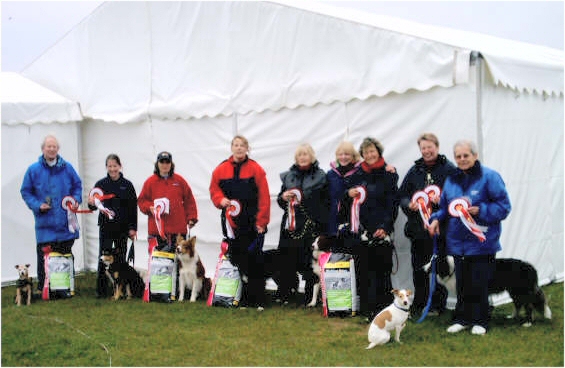 | | | |
| --- | --- | --- |
| Category | Dog | Handler |
| Grade 3 Large | Valgrays Rusty Man | Angie Brooks |
| Grade 3 Small | Valgrays Spare Er Penny | Lin Bergan |
| = Grade 4 Large | Leaping Leo of Valgray | Elaine List |
| = Grade 4 Large | Red Hand of Valgray | Pat Fencott |
| Grade 4 Small | Southlawn Becky of Valgray | Robert Tappin |
| Grade 5 Large | Super Sasha of Valgray | Trudie Beckwith |
| Grade 5 Small | Little Zac of Valgray | Veronica Brown |
| Grade 6 Large | Pepsi Fizz of Valgray | Mel Doyle |
| Veteran | Likely Lad of Valgray | Elaine List |
No Junior wins nor Grade 1 or 2 were submitted.
The Valgrays DOTY presentation is always a good time to look back at the year and say thank you to all the people who have supported Valgrays BC Rescue. For example, last November was the big launch of the new Valgrays web site which is being handled by Shirley Budgen, so a big thank you to Shirley for all the hard work she puts into this site.
Valgrays is always trying to raise funds and this year they have raffle tickets available at a £1 each in books of 20, There is only one prize which is a £200.00 oil painting of your pet. Details are on the web site. if you feel you would like to sell some books, please contact Shirley or Val. Perhaps your Club would like a couple of books, friends at work, etc. The prize draw will be later in the year so you have plenty of time.
Thank you from Val
Running a rescue centre is always hard work. You have your ups and downs and you see some wonderful dogs go out to new homes and spend the rest of their happy days in a loving family. Val Philipps would like to say thank you very much to all the people who help - the drivers, the fosters and even the poo picker uppers! Also the walkers, all the folk who donate collars, leads and beds etc.
Eukanuba (Iams) has been a wonderful support, proving a constant supply of dog food. And finally thank you to Agility Eye for the results of Valgrays Dog of the Year. To Ellen Rocco of Agilitynet who must love me so much with my phone calls about putting dogs on her Rescue Page. Not forgetting Agility Voice for putting adverts in the magazine. Last but not least thank you to Wallingford for letting Valgrays do the presentation of this event. But the biggest thank you goes to all the adoptive owners for taking on a Valgray dog.
---
Happy April Fool's Day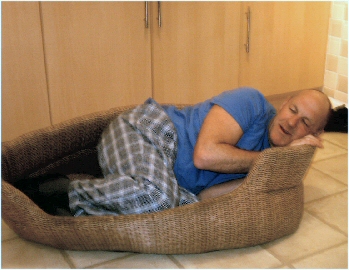 Keith needs a new home.
Comes with own bed. Clean indoors. Loves the bitches.
Ogles the TV. Can be protective over his channel changer. Te he.
Photo: Val Philips
Keith no longer needs a new home. Val Philips has informed Agilitynet that she's had lots of offers from 'desperate' women out there wanting to give the poor soul a home, but she has decided to keep him!
Seriously though, it was done as as April Fool's Day but it turned out so funny that Val wanted to share some of the emails that she received.
Does he come back when called?

Will he be good if he meets other males?

Is he a fussy eater?

Does he eventually give back the channel changer?

Is he good in car?

Does he mind being left alone?

Is he faithful?

Do the PJs come with him?

As he is after the bitches, would it not be best to castrate...

many more
Keith laughed so much. He did not know they were going to submit the photo. The bed was given to Val and Keith was showing his old dog Reg how to get in it. After al that Reg said, ' you can stuff it. He prefers the carpet.
---
John Burns Steps Up to Rescue Many Tears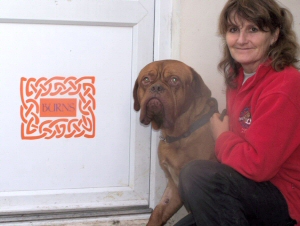 As from 1 January 2008 one of Britain's leading animal charities withdrew its supplement of spay and neuter funding to all small rescues in Wales. This meant that in Wales, where there are a huge amount of unwanted dogs, the small rescues were in trouble. Some will close this coming year others will not be able to fund the amount of dogs they use to.
Many Tears Animal Rescue, one organisation which is well known for rehoming dogs to agility handlers, took the initiative to fight for the dog's lives. Sylvia Van Atta, owner of Many Tears, says 'Believe to achieve.' And she did. The only way she could see to keep open was to be able to reduce her vet bills by equipping her own veterinary surgery to enable her rescue to have low cost spays and neuters.
John Burns of Burns Pet Nutrition stepped forwards. He had already been providing food for the rescue and now has pledged out of the Burns Trust Fund an enormous £16,000.00 to enable staff to be paid so that the home can use their resources to continue to run. Doctor's vets and nurses all over the UK have sent no longer used equipment for the surgery, and what's still needed is being found and bought with funds raised by the Friends of Many Tears,
With more and more strays and unwanted dogs each year in Wales at least one small rescue, which take in and rehome over 1000 dogs a year can keep saving dogs.
Many Tears is run by Sylvia Van Atta (formerly Wragg) who is the founder of Last Chance Animal Rescue in Kent. For more information, contact Many Tears Animal Rescue, Cwmlogin House, Cefneithin, Llanelli SA14 7HB. Tel. 01269 843084. Email: sw.vanatta@virgin.net Web site: www.manytears.co.uk
---
Valgrays Goes On-Line

Valgrays Border Collie Rescue are now in the real world. Yes, they have a web site created by Shirley Budgen.
All the Valgrays Border Collie owners and, of course, the other breeds which have come via Valgrays are invited to send in their stories etc. to the Valgrays Club now. If you are a proud owner of a Valgrays why not add your picture, too.
Valgrays Border Collie Rescue, based in Warlingham (Surrey) is run by Val Phillips. It was established in 1978 and is a registered charity (number 1088503). For more information, ring tel. 01883 624513 or email valgrays@hotmail.co.uk And, oh yes, visit the new web site http://www.freewebs.com/valgraysbcrescue/index.htm
---
Valgrays News and Results
Another year and Valgrays have even more Valgrays collies competing successfully. Since last years presentation in April 2006, they have rehomed 71 collies, most of which have gone to agility homes.
This year Valgrays has gone from strength to strength. March saw Val Win the Ladies Rescue Award at Crufts 2007, a recognition of all the dedication and hard work she has put in over the many years for our faithful friends the dogs.
This year Valgrays had a donation left by Pat Pleasants who sadly died. This has enabled them to update the charity van and renew kennels etc. a bonus for all the dogs including the residents which will stay there forever. As always, however, Valgrays needs foster homes, leads, collars, beds, food and funds so please just give a little to help.
Valgrays would like to take this opportunity to thank you to all for helping, supporting and homing the beautiful collies which come in all the time. You are providing wonderful loving homes for these dogs. It is obvious that many folk are not bothered if the dog is a registered Border Collie or not nor do they worry if they cannot take them aboard to compete. It is the dog and not the pedigree which is important.
Valgrays Dog of the Year
Val Philips said, 'Last year we saw many more working sheepdogs chasing these awards. Well done to all the worthy winners of the Valgrays Dog of the Year Awards. You have all done Valgrays proud.'
The 2007 presentation will take place at the Wallingford DTC Agility Show on 22 April 2007.
Winners
| | | |
| --- | --- | --- |
| Award | Handler | Dog |
| Junior | Hannah Lewis | Tilly Meet Again of Valgray |
| Medium | Samantha Barrett | Holly Hopit of Valgray |
| Large Starter | Carol Trudgian | Tilly Meet Again of Valgray |
| Large Novice | Trudie Beckwith | Super Sasha of Valgray |
| Large Senior | Mel Doyle | Pepsi Fizz of Valgray |
| Medium Senior | Monika Medway | Holly Hopit of Valgray |
| Large Veteran | Elaine List | Likely Lad of Valgray |
| Small | Veronica Brown | Little Zac of Valgray |
Thank you to the Wallingford Committee for allowing Valgrays to make the presentation at the show
For the new season awards, it has been decided that a Valgrays dog can only enter into one category, so handlers must choose which one they wish to send in their points in for.
For moe for information contact Val Philips at The Horseshoes, 33 Crewes Lane, Warlingham, Surrey. Tel. 01883-624513 or email; valgrays@hotmail.co.uk
---
First 'Ladies Who Rescue' Award Presented at Crufts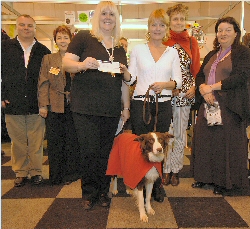 Trover ® Enterprises Ltd and Animal Friends Insurance (AFI) were delighted to have presented their first 'Ladies That Rescue' award at Crufts,, celebrating and recognising the positive work achieved by women in rescue. The presentation took place on Trover® Coat's UK distributor's stand Country Mun on Friday, 9 March. AFI Founder MD, Elaine Fairfax, and Obedience and Freestyle expert, Donelda Guy, presented the £500.00 prize to the winner Val Philips of Valgrays Border Collie Rescue. She was accompanied by Red, one of her rescue dogs who was proudly wearing his bespoke Trover® Coat in style.
The runner up Jacquie Neilson of Rain Rescue received a Bootsuit, presented by Tim Valentine, MD of Bootsuit.
The Award was set up in response to staggering figures that reveal that 101, 586 stray dogs were found in the UK last year and that 7, 743 dogs were destroyed for want of a home, Trover ® and Animal Friends Insurance were keen to acknowledge the valuable rescue work achieved by women volunteers – without which these figures would be higher.
Inundated with entries all of which were extremely worthy, it is the aim to make this an annual competition, which will heighten awareness for women in rescue and the on-going recognition that they deserve.
Winner Val Philips said, 'I am deeply moved to have received such an honourable award. It is a great thing that people have at last begun to acknowledge the work done by so many women who give up their lives rescuing and caring for abused and abandoned dogs. The prize money will go back into Valgrays to help provide for more border collies in the future.'
Elaine Fairfax commented, 'It's been a pleasure to collaborate with Jane Aireton and Toni Cherrett of Trover®. Together we hope to make others aware that literally hundreds of women, often single handed, contribute to helping animals in need, through their generosity of spirit and genuine love of creatures who don't have a voice.'
Jane Aireton of Trover ® Enterprises Ltd added, 'We have been deeply moved by the women who have entered the 'Ladies That Rescue' competition. Their heartbreaking stories, which tell of 150% commitment, compassion and care for animals, whilst fighting for funds and working against incredible odds, are inspiring and deserve to be told.'
Products from Trover and Country Mun can be found on Agility Warehouse
---
Wiccaweys Good News Update
The Enforcement Officer from the Council has visited Wiccaweys Border Collie Rescue has had the visit from the Enforcement Officer, and although he didn't issue an enforcement notice at the time, he said he will if any rescue activities takes place there from now on in. He confirmed that if it hadn't been for immediate neighbours, the planning would have gone through without any problems.

Sarah and Paul have been looking for properties and happily have found a suitable one in Northamptonshire. They are now frantically fundraising to make this happen, and to secure the property for the dogs once they get there. With that in mind, they have also just launched the New Wiccaweys Online Store, with lots of goodies on offer including some great looking, exclusive mugs, t-shirts, kids clothing and even a jigsaw puzzle of Nilla (Wiccaweys Nilla Vanilla), one of the Agilitynet rescue dogs.
Sarah said, 'At present, the rescue work is being able to continue with the amazing help of our wonderful foster homes. Everyone is pulling together to make sure dogs are saved.. Val Philips at Valgrays and the guys at Border Collie Trust have been incredibly supportive and have kept in touch. They have both said they have been feeling the impact of us not working a full capacity.'
Visit. http://www.wiccaweys.com/store/ for
---
Trover & Animal Friends Insurance Present First 'Ladies That Rescue' Award at Crufts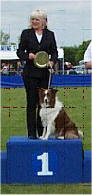 Trover ® Enterprises Ltd and Animal Friends Insurance are delighted to be presenting their first 'Ladies That Rescue' award at Crufts to Val Philips of Valgrays Border Collie Rescue. Animal Friends Insurance Founder MD, Elaine Fairfax and Agility and Obedience expert Donelda Guy will present the £500.00 prize to the winner. Val will be accompanied by Red, one of her rescue dogs who will be proudly wearing his bespoke Trover® Coat in style. The runner up, Jacquie Neilson of Rain Rescue, will receive a Bootsuit, presented by Tim Valentine, MD of Bootsuit.
Celebrating and recognising the positive work achieved by women in rescue, this Award was conceived in response to staggering figures that reveal that 101, 586 stray dogs were found in the UK last year and that 7, 743 dogs were destroyed for want of a home. Trover ® and Animal Friends Insurance are keen to acknowledge the valuable rescue work achieved by women volunteers without whom these figures would be higher.
Inundated with entries all of which were extremely worthy, it is the aim to make this an annual competition, which will heighten awareness for women in rescue and the on-going recognition that they deserve.
The presentation will take place on Trover® Coat's UK distributor's stand Country Mun, Stand no: 142 - Hall 2 , on Friday, 9 March at 2.15 pm.
Elaine Fairfax commented. 'It's been a pleasure to collaborate with Jane Aireton and Toni Cherrett of Trover®. Together we hope to make others aware that literally hundreds of women, often single handed, contribute to helping animals in need, through their generosity of spirit and genuine love of creatures who don't have a voice.'
Jane Aireton of Trover ® Enterprises Ltd added, 'We have been deeply moved by the women who have entered the 'Ladies That Rescue' competition. Their heartbreaking stories, which tell of 150% commitment, compassion and care for animals, whilst fighting for funds and working against incredible odds, are inspiring and deserve to be told.'
We're delighted to be staging the 'Ladies That Rescue' award on our stand. It is important to support and contribute positively to the canine world. Trover's approach is refreshing and we're only too pleased to help raise awareness of the valuable rescue work both Val Philips and Jacquie Neilson have achieved,' enthused Country Mun's MD, Irvin Werrett.
---
Wiccaweys Needs Rehoming

Once again Wiccaweys, the rescue organisation that rehomed more than 300 collies last year, is under threat . 18 months ago they were faced with closure when their landlord wanted to redevelop the property they were in. Happily, they were able to find new accommodation in Warwickshire where they were told that they did not need planning permission to move in.
Wiccaweys has since heard that they have been refused a change of use planning permission at their present location, despite having the complete support of their landlords, supporters and volunteers as well as various rescue organisations across the country including the Blue Cross. The Council's Planning Enforcement Officer was supposed to come around on the 9 February to issue Wiccaweys with an enforcement notice but cancelled at the last minute due to illness.
After they do issue the Enforcement Notice, no rescue dogs will be allowed on the premises. Nor will anyone be allowed to come to adopt a dog. Even foster carers will not be able to meet their foster dogs. Wiccaweys will not be allowed to rescue, rehabilitate or rehome any dogs whatsoever. While Sarah and Paul at Wiccaweys are appealing this decision in order to 'buy themselves time' but they have been told that they won't win it. They have to find another property. And soon.
What can you do?
Most importantly you can look out for suitable properties.
You can also help raise funds by joining the Friends of Wiccaweys donation scheme. This can be done via standing order - please email, phone or write for a form - or on-line via PayPal, See the Wiccaweys website for details. Donations are gratefully accepted.
If you would like to volunteer for fostering one of the dogs, please contact Alexa Gordon, the Wiccaweys Fosterers Co-ordinator on alexa_gordon@yahoo.co.uk
For more information contact Sarah Carey and Paul GIll at CLifton Cottage, Dunsmore Stud Farm, A5 Watling Street, Clifton upon Dunsmore, Warks CV23 0AQ. Tel. 07905 203254 or email wiccaweys@aol.com
---
Wiccaweys Autumn Show Scheduled for September


The Wiccaweys Autumn Show will take place on Sunday, 10 September near the village of Welton, Northamptonshire, with a Fun Agility or Jumping competition for Wiccaweys Agility Dogs, judged by Pauline Barr. Any Wiccaweys dog currently competing, or attending agility classes can have a go. It will not be open to dogs who have never done agility before. There will also be a 'Have A Go' Agility course s well as a 'Have A Go' Flyball for beginners, depending on trainers available, open to any dogs, not just Wiccaweys dogs.
'It is just a bit of fun, but with a little trophy for the winner,' said Sarah from Wiccaweys.
There will be a displays of Border Collie activities. Confirmed already is an Obedience display, Flyball display/competition by two teams, Fire Service Search & Rescue display and an agility display as well as a demo by the Northants DTC Demonstration Team, consisting of up to 20 dogs of various breeds, including rescued dogs, collies, greyhounds. In addition, the organisers hope to have a Heelwork to Music display, herding display (possibly ducks?).
In addition there will be a raffle, doggy games, sausage eating competition and musical mats and a Fun Dog Show with classes like Waggiest Tail, ) Best Pair, Cutest Puppy, Best Veteran (over 8 years), Special Dogs (dogs with disabilities), Owner Most Like It's Dog, Snoggiest Dog (lickiest kissiest dog), Best Rescue Dog (any variety), Best Rescue Bitch (any variety), Best Child / Dog Combo, Most Appealing Eyes, Best Wiccaweys Dog (boys rehomed by Wiccaweys only), Best Wiccaweys Bitch (girls rehomed by Wiccaweys only), Fancy Dress and Best In Show.
The Wiccaweys Stall will be there, selling there wares and they hope to have other rescues from across the country and stalls attending, with lots of goodies - handmade collars, posh beds etc, TT stand, Reiki, Clicker Training, Arden Grange Stand, Dog Lost, The Oldies Club. Refreshments and a BBQ will be available. Camping is available on the Saturday night for those travelling a distance. If we have a few folks overnighting, there will be a BBQ-shin-dig on Saturday evening.
A reporter from Our Dogs will be present.
The show venue is just off the A361, about 15mins from Wiccs HQ and about 20 minutes from the M1, M6, A14 meeting point. Show will open at 10.00am and finish at around 4.00pm. If anyone can help out with, or knows anyone who can help out with, the below, we would be very grateful. If you have an enquiries about the show, please ring Sarah or Paul on tel. 07905 203254
---
Wiccaweys Agility Dogs


Wiccaweys Rescued Border Collies & Working Sheepdogs is updating its web site and has created a section especially for the Wiccs dogs who compete at agility. If you would like to have your Wiccaweys dog featured in the section, please send a photo of your dog, with details of their KC name, your name, what level they are competing at, what club you belong too and any other achievements/wins you are particularly proud of to Sarah and Paul at Wiccaweys@aol.com
---
Calling All Career Canines!
Take Your Dog to Work

With Britons working the longest hours in Europe, Take Your Dog to Work Day, taking place on 19 September, gives the country's workforce an opportunity to experience what dog owners have always known - that pets can have positive effect on the mental and physical wellbeing of people around them.
Over the past 11 years of Take Your Dog To Work Day, tens of thousands of career canines and their owners have gone to work in offices, shops, hospitals and schools across the UK. Such are the health benefits of having pets in the work place that workers in the health and well-being industries been some of the most likely to take part in the national charity event.
Take Your Dog To Work Day helps The Blue Cross encourage responsible dog ownership and raise funds for the charity's work with needy animals. By highlighting the social nature of dogs, The Blue Cross hopes that Take Your Dog to Work Day will encourage people not to leave their dogs alone at home for prolonged periods.
Take Your Dog To Work Day 2006 is sponsored by Hill's Pet Nutrition Ltd. For more information or to take part in Take Your Dog To Work Day visit The Blue Cross website at www.bluecross.org.uk . Visitors will also find information on health and safety advice on taking dogs into the work place and to how to make the day enjoyable to dogs and colleagues alike.
---
Valgrays Rescue Dogs of the Year 2006
The presentation for the Valgrays Dog of the Year took place once gain at the Wallingford DTC open agility show at Newbury. As you all know Valgrays Border Collie Rescue play a very big part in homing the many collies we have in rescue to you agility folk..
Val Philips said, 'Here we are again, another year gone. I would like to take this opportunity to thank Wallingford DTC for having us at this lovely show and venue and for making time for our presentation again and the biggest thanks to all of you who have so kindly taken on a Valgrays Rescue Dog. My last thanks is to Chris Park and Agility Eye for Complying the results for this competition.'
And so onto the results:-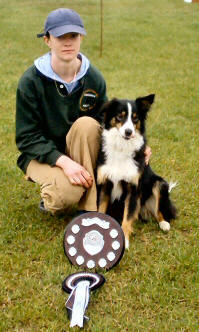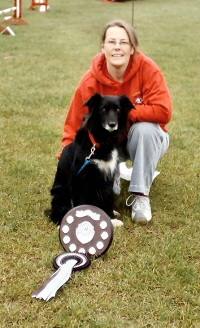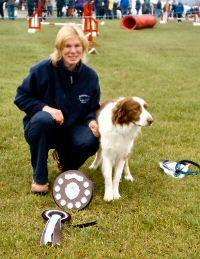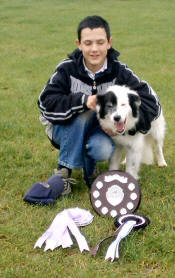 2006 Results
| | | |
| --- | --- | --- |
| Level | Handler | Dog |
| Starters | Sarah Crouch | Final Fantasy of Valgray |
| Novice | Trudie Beckwith | Super Sasha of Valgray |
| Advanced/Senior | Angela Williams | Red Alert of Valgray |
| Mini | Diane Dunkley | Dandy the Comic of Valgray |
| Juniors | George Hildersley | Phydeaux of Valgray |
Unfortunately Diane could not attend so no pic.
Sunday was a very special day for George and Phydeaux of Valgray, lovingly known as Basil. Val Philipps presented them with a Special award as Basil is retiring from agility. For many years he has graced our agility rings and many times has won the Valgrays Dog of the Year.
'Basil has had a fab life with the Hildersley family, said Val 'and I had much pride in awarding both George and Basil a lovely memento. I can assure you their was no dry eyes. Next season we have many new collies who will be chasing these trophies so watch out.'
---
Good News for Wiccaweys

Wiccaweys has a new home. With less than a month to go, they've found somewhere suitable where the new landlords are really excited about the rescue work they do.
Their new place in Warwickshire has 4.5 acres, so there are stacks of space for the dogs to learn to enjoy life again. The landlords are also really happy for Sarah and Paul to run events, workshops, training etc. It is about only 30 minutes from their old place which means they can stay with their wonderful vet, 'Auntie' Jackie!
The new Wiccaweys HQ is based at Clifton upon Dunsmore, close to Rugby, so great transport links (M1, M6 & A14) for both the rescue and visitors. The new address is:-
Wiccaweys Rescued Border Collie & Working Sheepdogs
Clifton Cottage & Stables
Dunsmore Stud Farm
A5 Watling Street
Clifton upon Dunsmore
Nr. Rugby
Warkwickshire CV23 0AQ
---
Valgray's Dog of the Year 2005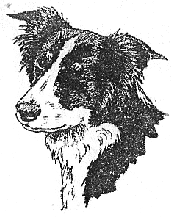 The presentation of algray's Dog of the Year 2005 took place at the Wallingford Agility Show on Sunday, 24 April in the most lovely sunshine. The trophies were presented at 1:00pm by Val Phillips, founder of Valgray's Border Collie & Animal Rescue.
Val was, once again, delighted to present the Valgray's awards and was so pleased to see the winners there as well as many supporters and friends who all have 'Valgray's' rescues.
She gave the winners a heartfelt thank you and well done as well as a warning to each one of them. 'There are a lot of Valgray's owners out there, she said, 'and they are looking to take those trophies away from you so keep up the good work !
Valgray's Border Collie and Animal Rescue started in 1978 and has, over the years, become respected as one of the most successful rescue charities which caters for the very unique nature of the Border Collie and its close relatives. You just have to look around the Agility circuit to see just how many dogs with a Valgray's name are competing with their new found families.
Val decided over the years to give something back to the new owners of the Valgray's Rescue Dogs and so the Valgray's Dog of the Year was born and is now a very coveted award to be won.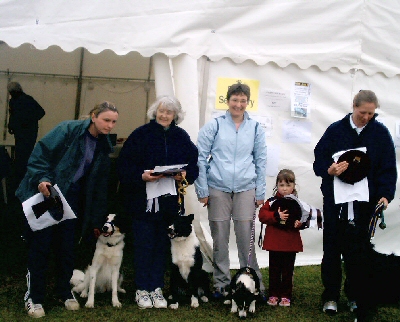 Congratulations to the winners
| | | |
| --- | --- | --- |
| Handler | Dog | Level |
| Maureen Rendell | Katie Krackers of Valgray | Advanced/Senior |
| George Hildersley | Phydeaux of Valgray | Junior |
| Shelley Woodward | Fleet of Foot of Valgray | Novice |
| Sarah Bateman | Scoobie Doo of Valgray | Starter |
| Lorraine Drew | Trio of Valgray | Mini |
Thank you from Val
I would like to say thank you, from myself and also on behalf of Valgrays' to Carol Hughes. She has worked so hard over the years to help us with our rescues and has taken so many herself. We will all miss her a great deal and hope that Carol, Michael and all of the dogs will enjoy their new adventure and that they will all be extremely happy (We will all have to pay a visit soon and you never know there may even be a Spanish Valgray's Rescue soon!)
I would also like to extend my thanks to Wallingford Dog Training Club for, again, allowing the Valgray's presentations to take part at their annual show and a special thank you to Carolyn for giving Bonnie a lovely home and becoming the owner of the latest Valgray's Rescue.