Agilitynet came into it's own during the Foot & Mouth Crisis in 2002 and has not looked back since. It's been here for you in t

imes of crisis, show cancellations, changes in rules and regulations, team selection and advances in technology. If it is news, we want to cover it regardless of affiliation. We can't be everywhere at once, however, so we rely on your input - and goodwill - to keep Agilitynet up to date so please email your show news to us as and when...
Please remind your show secretary to keep sending those updates to us and to include the name of the show, date(s), venue and other relevant details.
---
JUNE 2020

Risk Assessment for Dog Training Clubs Government Guidance England from 1st June 2020
Training of dogs is an important element of their social development. Dog trainers may continue to provide advice on training on a one-to-one basis using technology to connect the trainer and client. It may also be possible to run classes by video link.
From Monday 1st June small dog training classes of up to five students and one trainer are allowed as long as clients are able to maintain social distance whilst arriving, leaving and at the class. A training class must utilise a secure private outside area with adequate parking to allow clients to arrive and leave whilst remaining two metres apart. There should be no physical contact between the trainer and client or dog and social distance should be maintained at all times. Owners should touch only their own dogs. Owners of dogs from infected or self-isolating households pose a significantly higher risk to the trainer and others in the class and should not be accepted. Owners can leave their dogs with a trainer providing the business handover protocol is followed and social distancing is maintained.
Hosting Dog Training Classes from 01.06.2020 using Social Distancing measures
Government Guidance issued on 1st June 2020 now permits up to six people to meet outdoors. It is at the discretion of each training provider to carry out a thorough risk assessment and resume classes only if all areas of concern can be covered fully.
Before re-commencing classes you must consider the Government guidance and all the potential risks associated with this. Training classes must take place outdoors and a maximum of 6 people are permitted to meet at any one time but following social distancing measures.
Venue Risks
Is your venue based at an outdoor location? Government Guidelines state from 1st June 2020 that all training must be outdoors.

Is your outdoor venue enclosed and can you ensure the space used for training is safe?

Does it have provision of shade particularly in hot weather?

What provisions would you have in the event of wet weather?

Will you be using your regular outside private area or an outside public space? If so do you have permission to use this public space?

Is the venue usually used by the club or would this be a temporary venue used during this period? If so do you need to adapt your venue to comply with government guidelines and to ensure the safety of all participants?

Can you ensure the space being used for training will allow at least a minimum 2 metre distance between dogs and handlers at all times?

Are you able to create pods or zones within your training area where individuals can be placed so that they can see the class but remain at least 2 metres away?

Is the floor surface safe? Grass, concrete or astro turf, do any adjustments need to be made to make it safe?

If a dog was to get off the lead, how could you ensure a dog off lead did not run up to other handlers/dogs in the group or get out?

Check your insurance cover is adequate for the training session
Entering the training venue
Handlers will need to be advised when to arrive, when to leave and only to come on their own with their dog

Class times may need to be staggered so that one class does not meet the other on the way in/out

Consider the times of class, will it be before or after another class or one to one session, if so how can handlers maintain a social distance during the changeover?

When entering the premises, do handlers need to touch gate/doorways? Does the entry gate need to be tied open at arrival time until everyone is in the training area?

Does the Instructor need to meet handlers in the car park and then escort into the training area?

Will handlers need to queue up to enter the training area, if so can they maintain a 2 metre distance from other handlers?

The venue car park may need to be sectioned into zones e.g. yellow zone (to the right of the car park) for the first class and orange zone (to the left of the car park) for the second class.

Will you need signs, markers or cones to facilitate these procedures?

Are there any other people in the venue at that time, if so how do handlers get into the venue and observe social distancing?
Hygiene
How can you ensure safe hygiene at each training session?

Can you provide suitable hand sanitisers or wipes for handlers entering the venue and during classes? Are you able to provide an area for these to be located?

Could members bring their own alcohol anti-viral sanitisers with them?

Is there a bin available to place rubbish?

Do you have a poop scoop bin for handlers to dispose of their dog waste?

When cleaning up other than by a poop scoop is needed, how can this be done maintaining hygiene?

If using any equipment like cones or markers during the class only the instructor should handle them

Instructors must have a mask and gloves available for themselves in case of emergencies.

In the event of an emergency and bearing in mind the social distancing measures, are you able to pass the dog to an instructor or back to the owner and avoiding cross contamination?

Do you have first aid facilities?
Communication to Handlers
During social distancing measures, clear communication must be in place to all handlers taking part in classes. This may differ from previous class guidance.

Handlers need to be advised that attending classes is at their own risk and they will be required to follow strict social distancing measures when entering the premises and during each session

Handlers will need to be advised that training class times and content may change due to current social distancing measures

Handlers must bring all the equipment they may need with them including hand sanitiser, spare leads, mats, toys, clicker, retrieve articles, dog water, water bowl, dog treats, food bowl, drinks, poop scoop bags and a chair if appropriate.

Clear instructions will need to be provided to each handler in writing before arrival. This can be emailed prior to the lesson.

How are class fees to be paid? Do you have facilities to take payment electronically? Or do you have facilities for handlers to pay on the day avoiding cross contamination?

Paperwork to be emailed to puppy owner to download - or if puppy packs are to be handed out they must be prepared at least 72 hours in advance and put into a bag or box ready to take to class, trainer to wear gloves when handing them out or sanitise hands before and after.

If any handler is unwell or showing symptoms they must not come to class
Class sizes and content
Training classes must take place outdoors and a maximum of 6 people are permitted to meet at any one time but following social distancing measures. This means a maximum of 5 handlers with 1 instructor or less if there are more than 1 instructor/assistant

Consider which classes are best to return first, is your club better placed to facilitate smaller puppies classes or is easier to hold more advanced classes with handlers who have been training before

As instructors cannot handle a client's dog, how can you avoid this during a lesson?

When demonstrating training techniques, can the instructor use their own dog to show something or demonstrate in another way?

Instructors should be very mindful of allowing dogs to be off lead during a training session. Does your venue have a safe area where this can be done without a dog interfering with others?

Consider multiple handlers with dogs on leads. Dogs on the end of a normal length of lead may be able to access another hander, so it may be advisable to position handlers further apart so that social distancing measures can be upheld.

Social distancing and class control must be observed at all times. Preventing inadvertent unwanted contact between dogs will need to be considered.

The instructor's ability to control and steer the class is vital to the safe participation of everyone taking part.

Do you have a training plan for your lessons? Will your lessons need to be adapted to enable you to follow social distancing measures?

Remember handlers who are engrossed in engaging with their dogs may sometimes forget to space themselves appropriately.
On lead work – This can be done in small groups but social distancing must be observed and common sense must prevail. The instructor's ability to control and steer the class is vital to the safe participation of everyone taking part.
Off lead work - This will be dependent on the space and restraints of the training area being used and ability of the dogs and handlers taking part. The instructor's ability to control and steer the class is vital to the safe participation of everyone taking part.
Stays – These will be dependent on the space and restraints of the training area being used and ability of the dogs and handlers taking part.
Recall - This will be dependent on the space and restraints of the training area being used and ability of the dogs and handlers taking part. The instructor's ability to control and steer the class is vital to the safe participation of everyone taking part. Consider the use longer leads/lines or on lead puppy recalls for younger and inexperienced dogs
Playing with Toys on or off lead - This will be dependent on the space and restraints of the training area being used and ability of the dogs and handlers taking part. The instructor's ability to control and steer the class is vital to the safe participation of everyone taking part. Playing with toys can be done on lead but extra care must be taken if playing with a dog off the lead so that social distancing is not breached
---

UK Agility COVID-19 Update
(1st June 2020)
With no sign of lock down restrictions decreasing enough to enable shows to run, all UK Agility shows up to 4th September 2020 have now been cancelled.
All other shows scheduled from 5th September onward are not currently available to enter. A decision on these will not be made until the beginning of July.
In regard to the 2021 WAO England team selection, no decision will be made on this until it is known if the WAO 2020 will happen. The Grand Finals can run and lockdown rules change enough to enable a selection event to be rescheduled.
---

First Place Processing Issues 6000 COVID Refunds
First Place Processing has now completed all online refunds for the shows that have been cancelled due to COVID-19 (over 6000 refunds issued). The final refunds were made on 1st June 2020.
Please allow a few days - maybe up to seven days -if you cannot find any refund you might still be expecting right away. The refunds will have been paid back to the account associated with the card used to pay for the entries, so please check your card statements carefully to find them. There are still some outstanding refunds to be made by BACS for those with expired cards, but these should be dealt with by the end of the week.
Postal refunds are yet to be issued for a couple of shows. These are being handled by the show organisers, not by First Place Processing and should be dealt with very soon.
---
MAY 2020
New British Agility Online Shows
British Agility is pleased to announce its unique Online Agility shows, sponsored by Sean Cameron Photographic.
Current events available to enter...
The British Agility Lucky 13s
Turn your lock down luck around with this competition which will include 1 x Agility and 1 x Jumping course, set for participants from all around the world on a 25 x 25 metre arena. Each course will consist of 13 obstacles.
The British Agility Online Championship
With courses designed by International renowned judges on a 20 by 35 metre arena, this competition will consist of 1 x Agility and 1 x Jumping class. The results will be combined from the two heats and the top 10 dogs from each height will be submitted into a Final to win the overall title and a cash prize provided by our official sponsor Sean Cameron Photographic.
All details available on britishagility.co.uk
---

Announcing UK Agility at Home Shows
UK Agility will be launching UKA at Home shows with their first show scheduled to run 5th - 8th June. The shows will run weekly - Friday until Monday - whilst social distancing restrictions are in place in the UK. You can compete at home or at an Approved Venue.
There will be two types of show with three ring sizes i.e. six shows a week.
Open Shows - open to all. Courses set with high level challenges. All levels will run the same courses


Beginner & Novice Shows - Courses set for the level. Both levels will run the same course
There will be three ring sizes for each type of show:
10m x 10m

20m x 15m

30m x 25m
Each show will have:
2 x Agility

2 x Jumping

2 x Steeplechase
The two larger ring sizes will have Gamblers & Snooker.
You can enter one to eight classes per show and as many shows as you wish at a cost of £4 a class.
Progression points are available for all Clear rounds.
UKA will be publishing on Friday, 22nd May the Grand Finals qualification options.
The schedule will be released on 27th May with entries taken from 28th. A list of Approved venues will be published in the schedule and on the UKA FB pages. Please see the separate post on the UK Agility FB page (due to be published 18.00 on 20/5) on requirements and how to apply to become an approved venue.
---

Scottish Agility Dog of the Year Cancelled
Sadly Scottish Kennel Club will not be holding a Scottish Agility Dog of the Year Competition in 2020.
In a statement on Facebook, Sara Hawkswell, SKC Agility Co-ordingtor, said, 'Due to the COVID 19 pandemic, we are unable to hold heats or any Finals. We would like to thank all clubs who hosted heats in 2019 and congratulate those competitors who had already won points towards qualification. The competition will be back in 2021. I will be liaising with clubs regarding heats and further details will be announced in due course.
---

The Teams Are Back
The Kennel Club would like to announce some good news whilst we are all facing the COVID-19 pandemic!
They will be bringing back the Agility Teams competition for Grades 1-7 dogs, with the final happening on Friday at the International Agility Festival, as well as introducing a new Novice competition for Grades 3-5 dogs. The International Agility Festival will host the Semi-final for the Novice Cup competition before the Final at Crufts.
They are looking for Kennel Club fully registered clubs to apply to hold these heats. There are eight heats for each of the four heights on offer for the Agility Team competition, and 14 heats for each of the four heights available for the Novice Cup competition. There will be a reduced number of heats held in 2021 due to shows being cancelled in 2020.
If your club wishes to apply to host one of these heats please email agility@thekennelclub.org.uk by Friday, 5th June with the following information:-
Registered club name

Which heat or heats would you like to host and for which heights

Proposed date of qualifier

Venue

Details of any other qualifiers your club already holds
---

Statement Regarding COVID-19 and Kennel Club Events
The safety and security of competitors, spectators, volunteers and staff at Kennel Club events continues to be of paramount importance. In light of the continued restrictions as a result of the COVID-19 pandemic, the Kennel Club has taken the decision with regret to extend its strong recommendation that clubs and societies cancel forthcoming events until the end of September and that serious consideration should be given to events due to be held after this date.
It is vitally important that those responsible for organising events, large or small, conduct a risk assessment which will include ensuring that the event is COVID secure, i.e being compliant with Government advice and guidance on COVID-19. We will be working on further advice to clubs and societies on the issues which need to be addressed in a risk assessment once the Government publishes further guidance or instruction.
This latest recommendation is based on all advice issued by the Government so far which continues to restrict non-essential travel and maintain social distancing. The Kennel Club also recommends that alternative arrangements continue to be put in place regarding other activities such as meetings, seminars and training classes.
It is appreciated that clarity is important in order to be able to plan, budget and mitigate costs and, therefore, we will provide more definitive advice as soon as the position is clearer from the Government.
The latest advice on the situation regarding COVID-19 is regularly updated and changes daily, and we strongly suggest that clubs and societies keep aware of updates as issued by the Department of Health at
The Kennel Club's current cancellation policy and FAQs, in relation to breed shows, can be accessed at bit.ly/2x5DuzQ and, in relation to all other disciplines, can be accessed at bit.ly/2AjuyZm.
Please email the KC office to confirm the cancellation or postponement of any licensed events. If your event is cancelled, please also advise whether you require a refund for your licence fee or require the fee to be carried forward for a future event.
Thank you for your patience and understanding at this time.
---

KCIAF Another COVID-19 Casualty
The Kennel Club has announced, with regret, the cancellation of the 2020 International Agility Festival due to take place on 6th - 9th August at Rutland Showground in Oakham.
This decision has been taken in light of the Government's most recent announcement concerning the ongoing 'lockdown' situation during the pandemic and also takes into account the safety and security of competitors, spectators, volunteers and staff at Kennel Club events, which are of paramount importance.
In making this announcement, the Kennel Club wishes to acknowledge the continued support of the Festival's sponsor, Skinner's Field & Trial, whose generosity enables the Kennel Club to stage one of the most prestigious agility events in the world.
Refunds will be issued as soon as possible to those competitors who have entered through First Place Processing.
The Kennel Club looks forward to the International Agility Festival next year from Thursday, 12th to Sunday, 15th August.
Advice on the situation regarding the pandemic is changing daily and the Kennel Club strongly suggests that everyone keeps aware of updates as issued by the Department of Health at www.gov.uk/coronavirus.
Further announcements regarding how the pandemic is affecting other Kennel Club events will also be posted on the Kennel Club website at www.thekennelclub.org.uk as well as on the Kennel Club's various social media channels such as Facebook and Twitter.
Vanessa McAlpine, Events Executive at the Kennel Club, said, 'It is such a shame that this year's International Agility Festival has had to be cancelled. This is a double blow given the inclement weather which blighted the event last year. We know how much everyone was looking forward to it, but the health and welfare of all participants must come first and now we turn our sights to 2021 when we shall surely see a thriving Festival with hundreds of eager competitors keen to put their dogs through their paces.'

William Delamore, Group Commercial Director of Skinner's Pet Foods, said, 'Whilst it is a real shame to cancel the Festival, first and foremost must be the safety, health and wellbeing of society. We fully support the Kennel Club decision. We remain a key partner of the Kennel Club and the wider agility world. We have begun planning our 2021 event season and hope to make it the best ever year. We would like to wish everyone all the best and look forward to seeing you soon.;
All queries regarding the International Agility Festival should be directed to agilityfestival@thekennelclub.org.uk.
---
APRIL 2020
Though the French organisation of the 2020 FMBB World Championships has done it's outmost best to be ready to welcome participants from all over the world, The FMBB Committee has made a decision to cancel the World Championships due to the COVID-19 crisis. With almost all the borders closed, at least until the summer, flights cancelled and hotels, restaurants, camping closed, it would make it almost impossible to go on.
Dog training is almost impossible. Most of the teams in the different disciplines that would come to the 2020 FMBB World Championships are without proper training and competition practice. Some countries are more strict in quarantine than others, this doesn't provide fair conditions for all possible participants.
After a questionnaire to their members, they decided that moving the date to August was not a good option. Unfortunately most of the teams had already taken leave of work, made hotel and camping reservations, bought flight tickets, and so on. Sadly all of these costs can't or will not be reimbursed. Moving the date to August date would mean the loss of almost have the competitors.
The Judges, nominated by the different Commissions, would also be put into danger by going to judge championships with participant from more than 45 countries from all over the world, that is also risk we cannot take.
Geert Bouckaert wrote to members, saying, 'On behave of the FMBB board I have had a conference meeting with the responsible for France. Together we have the same idea that cancelation is the only good option. We know that in the present situation and also the months to come, a lot of other very important things will have priority over our beloved dog sport. We hope that in 2023 France will be our organization as originally planned. We would like to expressly thank the French organization once again for taking over the 2020 organization and the efforts made. Very unfortunate that due to these previously described circumstances, the world championships cannot take place.
The French organisaiton Federation Mondiale du Berger Belge (FMBB) has done its bet to be ready to welcome competitors from all over the world to the 2020 FMBB World Championships
All over the world, we are influenced by the situation caused by the Covid19 virus. We hope you, your families and your loved ones are and stay in good health.
---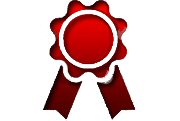 FPP Refunds Update
Just to bring you all up to date with where First Place Process is regarding refunds for the shows that have cancelled since March 17th, the following shows have all had their refunds issued:
The refunds for the Dog Vegas shows at Ramsey and Onley will be dealt with over the course of the next week.
A couple of VERY IMPORTANT things to note:-
Refunds are paid back to the card used to enter each show. This applies for all shows processed by FPP. If you cannot remember which card you used, please check ALL your accounts before contacting us - you may have three or four things to check. Just under 6000 refunds are being dealt with!


Given the number of refunds going through the account - over £71000 have been refunded over the past two weeks - there appear to be some substantial delays between issuing the refund and it arriving in the relevant account. Please give it at least 10 days before letting FPP know if you have not received anything. That might seem like a long time, but these are exceptional times and there is nothing that can be done to speed this up.
Refunds for shows that had closed prior to March 17th will be issued as soon as unrecoverable expenses have been calculated and funds transferred back to FPP so refunds can be refunded.
These shows include:-
FPP requested, 'We still hope to get through all the refunds by the end of April, but please bear with us. If you could refrain from emailing/messaging/texting/phoning to ask about when you will get your refund for any particular show we would very much appreciate it. Please do not be offended if we do not reply to such queries.'
---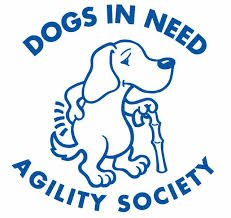 Dogs In Need Agility 2020 Update
This years Dogs in Need schedule will be released at the end of May. Entries close 22nd June and classes (mostly) and show processors are the same as last year, plus Intermediate and the KC International Tour.
DINAS Chairman Gerry Eckersley said, 'By the end of May hopefully we will have a better idea if the show will go ahead and nobody will have paid any money. Obviously when making our decision we will be guided by the Government recommendations and it has to be safe for everyone. There are a lot of things to consider, taking a large number of people into Ipswich and social distancing are just two. I will keep you all updated. Best wishes to all, and stay safe!'
---
MARCH 2020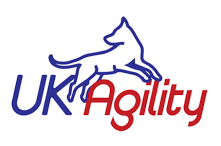 UKA Shows Announcement
In theory, at least, the April and May GT Agility shows have not been cancelled officially as the venue, Newbury Showground, is not answering questions about returning the £4000 hire fee. Practically, however, all entries have been cancelled and money returned to UKA wallets or cheques destroyed. Entries are closed and no late entries will be taken!
All other shows scheduled from June 20th onwards are currently not available to enter. A decision on these will not be made until 1st May.
---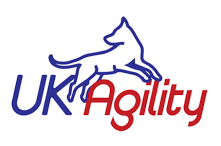 Grand Finals 2020 Change of Date
The 2020 UKA Grand Finals will now take place on 10th - 11th October 2020 at Addington Equestrian Centre (same venue).
Greg Derrett said, 'In these unprecedented times, we have been faced with many cancellations throughout North America and the UK as well as the World Agility Open in the Netherlands. To clarify the WAO situation, handlers from over 40 nations had qualified to compete in May to represent their country and invested large sums of non-refundable money in travel, hotels and team uniforms. Due to these factors postponing, rather than cancelling, WAO was something we have worked very hard to do.

The only viable dates offered to us, where we felt this crisis might have subsided and the teams were still able to travel before winter sets in, was the last weekend in October. Unfortunately this meant it became logistically impossible to run the Grand Finals on its scheduled date as most of our organising team would have to leave over the GF weekend for the WAO. We are grateful to Addington for being able to offer us an alternative date but again we had very limited options.

At this stage it is obviously unknown if the crisis will be over October and if we will have any shows to have qualifiers at. We will be looking to announce further decisions on the Grand Finals and the qualifiers mid April.

We hope the majority of our customers will understand why these changes have had to be made and hope everyone can be back enjoying their agility before too long.
Stay safe.
---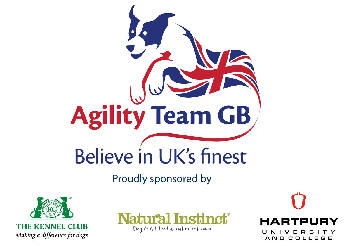 Team Manager Wanted
The Kennel Club is recruiting for an Agility Team GB Manager. If you are interested in finding out more about the role please see https://www.thekennelclub.org.uk/…/international-agility-t…/
The closing deadline for applications is Friday, 17th April. If you have any questions regarding the role, please email agility@thekennelclub.org.uk
---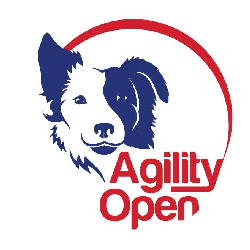 The CSJ Agility Open COVID-19 Update
25th March 2020
Entries for the CSJ Agility Open are not due to close until 22nd May.
On FB Greg Derrett said, 'We have concluded that, at this stage, it is too early to make any decision on this event so entries will remain open. However, we suggest you do not submit a payment until nearer the closing date when we will be able to ascertain if the event will run.

'Due to our current workload with events in March, April and May we will not be processing any entry refunds at this stage. If you have already requested one we will reply to you directly with a date we will process your request. Thank you for your patience during this unprecedented time.

'We will evaluate the situation regarding the event at the start of May so look for an update around 7th May. If Government rules change before then meaning a cancellation becomes definite, we will, of course, announce any changes earlier. We hope the crisis will be resolved by Mid June and we will be able to run the event but do realise there is a realistic chance this won't happen.'
Stay safe.
---

Crystal Vision Agility Cancels Qualifiers
Crystal Vision Awards has come to the decision, due to lack of qualifiers this year, to cancel the Crystal Vision Agility Final scheduled for August. All points gained in qualifiers going ahead this year will be carried forward to the 2021 Final.
Hope to see you all soon. Stay safe.
---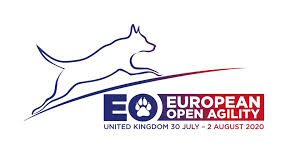 KC Statement about the European Open 2020
The Kennel Club, having consulted with the FCI Agility Committee, has with regret decided to cancel the European Open Agility Championships due to be held at Rutland Showground on 31st July - 2nd August 2020.
This decision has been made due to the continued spread of COVID -19 and the risk to the health of everyone concerned. We have taken account of the fact that in some countries national qualification processes may not be completed over the summer and whether, realistically, individual teams would be prepared to commit to travelling even after the virus has peaked. There remains uncertainty about whether and when national governments' policies restricting international travel will be lifted.
It was hoped that we may have been able to postpone the event until late September or October 2020 but this is not considered practical for many reasons. This has been a very difficult discussion; however, in announcing a decision now we hope it may provide some certainty to our Agility friends in these uncertain times. We hope you and your families all remain safe and well and we look forward to seeing you again under happier circumstances. At the present time the Kennel Club's 'International Agility Festival' is going ahead as scheduled with the situation being reviewed in line with Government advice on an ongoing basis.
---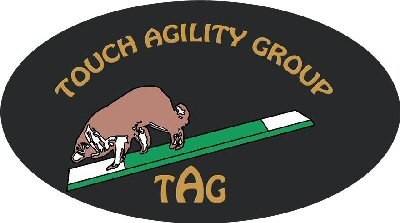 TAG Asks for Patience
Can I ask people to just bare with us. Within two minutes of putting the postponement post up the processor was inundated with refund requests.
I put the post up as soon as a final decision was made so that everyone knew ASAP, maybe I should have waited until we had looked into what would happen and the implications of postponement or cancellation.
Just give me and Paul at First Place Processing a day or two please. This is something no one has ever experienced things are changing every hour and every day, this is a scary time for all but I know the agility group is a great family. Let's support each other, let's be patient, let's help each other be there for each other over these next few months. Keep in touch with each other.
Lisa and I want to wish everyone a safe few months and stay well.
TAG will be back in the summer, and we will make it a fun party weekend to celebrate coming through the other side.
---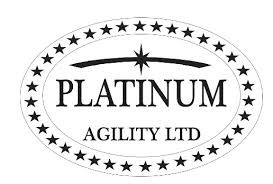 Platinum Polite Request
Please do not contact Showtime regarding PAL refunds. They have enough to do. Anyone who entered and paid through Showtime online do NOT have to do anything as refunds will be allocated back to your account once everything is sorted out.
Important bit...
Anyone who entered using the paper entry and paid by cheque MUST request a refund as per rule 26 on the schedule. Please send a SAE and covering letter marked PAL refund to –Showtime PAL refunds Rose Cottage, Kershopefoot, Newcastleton TD9 0TJ. This must be received by the 18th May 2020, Failure to do this will result in no refund.
If you have paid by cheque you MUST NOT cancel this as it will have major implications on everyone else's refunds plus you will be reported to the Kennel Club (they will be banked today, any returned cheque unpaid will incur a £10 charge)
Gary Alderslade said, 'We will endeavour to give back as much as possible as we can, but there has already been some major expenditure with the show being a week long and not just your normal weekend show. We have a lot of work ahead of us to sort this out so please bear with us. Thanks again for your continued support and stay safe everyone.'
---


A Message from Dartford & Upanova Tigers
It is with much regret, following the government's guidelines and the Kennel Clubs recommendations, Louise Bray said, 'We feel we have no option but to cancel Dartford and Upanovatigers Agility Shows on 6th and 7th June 2020.
We are so disappointed not only for our competitors, judges, helpers and club members but also for all the associated businesses that we use and to our sponsors who generously support our show and put on qualifiers for us all to enjoy.
Fortunately our schedule was not released which has made things a little easier for us. If circumstance change and the government allow it we may try to schedule something for later in the year.
We would like to thank everyone for your support and understanding.
---
Watch This Space for News of the Wraxall Show
Severnside DAC and Clifton AC will continue to monitor the current situation regarding COVID-19 and will follow any Kennel Club advice given as the situation develops. Everything will be under constant review and they issue updates and a decision regarding Wraxall Show on 27th-28th June when necessary.
The safety and security of competitors, spectators, and volunteers is our priority. In the meantime, Severnside DAC and Clifton AC hope that you and your family and friends stay well.
---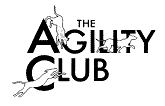 The Agility Club Leagues Suspended
In view of the Kennel Club announcement on shows, The Agility Club will also be suspending the leagues to coincide with their guidelines.
Thank you for being members and understanding at this time. Keep smiling, Keep Fit. Pat your doggos
---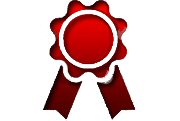 FPP Refunds Policy
First Place Processing (FPP) will be refunding all competitors for each show that has been cancelled. You do not need to email us to request a refund. If you have already done so, please don't worry and please DO NOT email us to ask if we received your email.
Refunds for shows that have cancelled after closing will be made to everyone who entered once unrecoverable costs have been calculated.
If a cancelled show has not reached its closing date, you can help us by logging into your account and cancelling it which will trigger a refund request.
Refunds will be paid back to the card you used to enter the relevant show. If the card used expires before April 30th please email us (separate email for each show concerned) to let us know clearly stating your FULL name and the show it refers to and we will let you know what to do.
Please understand that the usual promise to honour refunds within 3-5 working days will not be possible at this time and bear with us as we will have to deal with well over 5000 refunds but we will aim to get through as many as we can by the end of April.
Finally, the First Place Processing website will clearly indicate which shows have confirmed they are cancelling. Whilst we believe those that haven't cancelled yet will follow suit, please do not contact us to speculate at this time as we will not have time to engage with such queries.
---


Agility Plaza Pledges
With all the disruption from cancelled shows, Agility Plaza makes the following pledges:-
We will keep our show diary up to date with details of all show cancellations.

We will email all competitors to let them know and explain about refunds.

Where cancelled shows have not closed, competitors will not be charged and any camping deposits will be immediately refunded in full.

Where shows have closed, we will provide show organisers all the information they need to calculate and agree refunds as quickly as possible.

As soon as refunds are agreed and funds received by us, we will automatically credits each competitor's Agility Plaza account and email them.

Whenever they want, competitors can request that any money in their Agility Plaza account, refunds or otherwise, is transferred back to their bank account.

We will not charge competitors anything for these services.

We will not further burden show organisers by charging them cancellation fees.
19 March... Some good news - We have been told by the Kennel Club that shows do not have to wait for their formal approval before paying refunds. This should speed things up.
---
Shrewsbury May Show Called Off
Following Public Health England and Kennel Club guidelines the committee has now decided to cancel the show. We thank you all for your patience and understanding in this matter.
We greatly appreciate everyone who continues to support our show and as a gesture of good will we are going to give everyone a full refund which will come directly from ASO our show processors. You will not need to request a refund as this will be done automatically for everyone
---
Scottish Border Collie Club Refunds
The committee of the club have decided to fully refund the agility competitors who entered our agility show. This will be done through Showtime our processors. Can we ask you to be patient at this difficult time. The cheques from competitors have not been banked and will be shredded.
To all the people who don't want a refund, please accept our apologies but it's easier to refund you at this time. We thank you for the offer.
We wish you all the best for the times ahead and hope we see you all next year,
---


iSS Hub Message
June Richardson said, 'I appreciate this FB group being set up, and it provides a platform for people to discuss the show situation and is very valuable for that, but to find just the show information easily then please use the iSS Hub. All the information as it comes in is set against the actual show in the Diary so is easy to find by just clicking on the show.'
Show Organisers - please post your notices to The Hub to keep us all informed. Thank you.
---
K9 Brats Cancelled
Due to the announcement today by the UK Government, the uncertainty of the period between now and the show, K9 Brats being an indoor show and no costs being incurred from the venue on a cancellation, the decision has been made to cancel. As entries were due to close 16th March this also means no one will be charged and money should remain in your wallets. If you have already paid for the show this will be refunded into your wallets. As this was the first ever show on the new system please give us until next Monday to resolve this on your UKA accounts before making contact.
Currently all other shows are still continuing and we will announce any changes if this happens, as more information regarding venues and Government updates are announced. As before we are unable to answer any questions on individual shows on this post.
---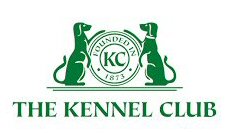 Statement on Kennel Club events and Coronavirus (Covid-19)
17th March 2020 - 4:38 PM
The safety and security of competitors, spectators, volunteers and staff at Kennel Club events is of paramount importance. In light of the COVID-19 pandemic, the Kennel Club has taken the decision with regret to recommend strongly that Clubs and Societies cancel forthcoming events over the next three months, i.e. until the end of June.
This is based on advice issued by the Government yesterday, March 16, to restrict non-essential travel and contact, and in consideration of the many vulnerable groups who both attend and participate in Kennel Club events. In addition, the Kennel Club recommends that alternative arrangements are put in place regarding other activities such as meetings, seminars and training classes.
Advice on the situation regarding COVID-19 is changing daily and we strongly suggest that Clubs and Societies keep aware of updates as issued by the Department of Health at www.gov.uk/government/topical-events/coronavirus-covid-19-uk-government-response.
Further announcements will also be posted on the Kennel Club website as well as on the Kennel Club's various social media channels such as Facebook and Twitter.
Thank you for your patience and understanding at this time.
---
Urgent Announcement Concerning Thames Champ Show
As many of you would have seen on tonight's news, 17 March 2020 the message from The Kennel Club was sadly very loud and clear.
Andrew Dicker said, 'As Chairman and show manager of Thames dog training club, our committee and members agree with the announcement by the kennel club in that the safety and security of competitors, spectators, volunteers and all concerned with our show is of paramount importance they advised that in light of COVID-19 pandemic, the KC has taken the decision to recommend that clubs and societies cancel forthcoming events over the next three months which sadly, Thames falls within that period until the end of June.

As one of the largest shows in the country it would be irresponsible of us not to follow the guidelines of the kennel club and their recommendations on grounds of safety. It is therefore with very much regret and sadness that I can confirm that due to the current COVID-19 pandemic they will not be a Thames Championship Agility show held at Newbury Showground this year.

In terms of reimbursement of any fees, I would recommend that all those already entered on ASO cancel their entry.. I will be asking the club treasurer to send reimbursements back to all trade stands who have paid already. We will try to field any answers however I don't believe there is much more than can be said on this with regret.

I know that as a good friend said recently to me this is going to be one of the longest and most boring summers ever. Thank you for your understanding and hopefully in the second half of the year we will have a chance to meet up and compete once again when this hopefully is all over.
---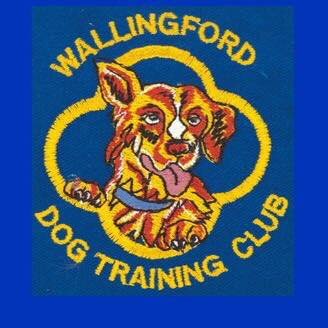 Wallingford Show Cancelled
It is with great sadness, and with thanks for the clear guidance from the Kennel Club, that I confirm Wallingford Agility Show is cancelled for April 25th-26th April 2020.
Jo Tidmarsh said, 'Thank you to everyone for your support for our show. Thank you to our Judges, and to the WDTC Show Committee for all the hard work to get us this far down the road on our largest show ever.
Please be patient with us as we do our best to recoup as many costs as possible so that we can refund you. See you on the other side! If you have any questions please email show.secretary@wdtc.org.uk
Stay safe and stay healthy.
---
Health Protection Plan Wes Lo Show Aug 2020
A decision on the show will be made on 01/07/2020 as to whether it will go ahead or not. The schedule may be made available on that day and open for a short period of time.
This is subject to the health status of the country at the time and to no Championship Show wanting to use my Show dates for a Championship Show to allow qualification for Crufts 2021.
I will keep the community advised on situation. Any request to borrow dates by PM or email only.
---
The SKC Champ Show COVID-19 Update
The Scottish Kennel Club is currently monitoring the situation relating to Coronavirus and, whilst they are hopeful that the show will go ahead on 17th May, the safety of all competitors, judges and helpers remains the priority.
Sara Hawkswell, SKC Agility Coordinator, said, 'As the schedule has not yet been released due to the rapidly changing situation it will NOT be released at the moment as we continue to monitor the situation and liaise with relevant bodies. Please competitors check our Facebook page for all updates relating to the Agility Show, rather than calling the office during this busy period.
---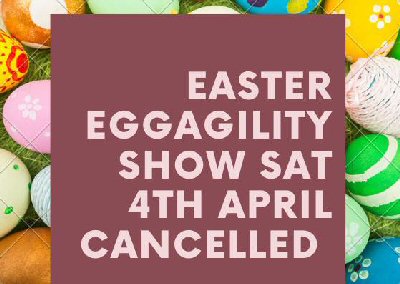 Dig It Dogs Agility Show Sandbach Cheshire Announcement
We will continue to review the situation in line with the advice received from the Government. However, the Easter and Just Eat shows currently planned for April will not be able to go ahead.
I have emailed everyone entered with the following options.
✅ Transfer your entry fee to another show later in the year.
✅ Private hire the agility arena for one hour. To the value of £15 per hour. Using extra hygiene and precautions.
✅ Refund your entry fee.
It's not an easy decision to make, but the health and safety of everyone is paramount.
Thank you for your patience and understanding.
Take care of yourself and loved ones.
---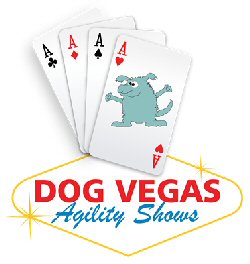 Dog Vegas Oakhill Cancelled with Regret
With regret, following the latest government guidelines regarding COVID-19 and restrictions on on essential travel, social distancing and lack of emergency service support for public gatherings - and lack of loo rolls Dog Vegas has made the decision to cancel/postpone this weekend show at Oakhill.
Further decisions will be made on future shows in due course.
You will be contacted about refunds and rescheduling directly.
Please do not send direct messages.
Thank you for your patience in these unprecedented times.
---
Dickson & Browns Cancelled
Dickson and Browns winter unaffiliated agility show has been cancelled this weekend 21st March further updates to follow on our Facebook page for refunds.
---
Agility Ability
With the latest government announcement we regret to advise that the March show due to be held at Easton College Equestrian Centre on the 29th has been cancelled 😢 please refer to schedule (rule no 26) regarding refunds. SAE should be sent to:
C/o 63 mill road, Norwich, NR9 3DS.
**Please note that the May show has also been cancelled with zero expenses so cheques for that show will be destroyed and bacs payments will sit on your account as a credit.
Sorry for the disappointment - hope to see you all later in the year
---
BCA Postponed
In light of today's developments regarding Coronavirus, the decision has been taken to postpone the BCA Fun weekend this weekends fun show. I will put on a fun show once it is safe to do so.
Blair Cochransaid, Anyone who has already entered can have their entry carried over. I realise that this will not suit everyone, However, I feel we need to be proactive to prevent the spread of this virus.
---
Maidstone Dogs Postponed until September
Katie McManigan of Maidstone Dogs (MAD) has posted, I have mad the decision to postpone the above show until the 26th September 2020. Entries will automatically be transferred to this show - you dont need to do anything.
If you do not wish to enter and require a refund please email me before 1st April 2020 at madshows@maidstoneactivitydogs.co.uk and include your BACS details. After this date no further refunds will be issued. All refunds will be minus £3 as there are a couple of unavoidable expenses which can't be recovered/reused and I simply can not afford to swallow them. Apologies.
---
Bitz 'n Bobz Announcement
Bitz 'n Bobz have decided to postpone this weekends show.
Heather Mitchell said on Facebook, 'We are very sorry but we think things are getting very real regarding the Corona virus and going ahead poses a potential risk to all our competitors and therefore their vulnerable family and friends. It's a risk we don't feel is necessary to take.

We are fortunate enough to be able to run the show in April, during the summer or as an extra show on the next winter series, so that's the plan. Please stay safe and well everyone, and we sincerely hope that we over reacted.
---

Scottish Agility League News
Fiona Nairn Young has announced, 'It will come as no surprise that after careful consideration I have decided NOT to hold the Scottish Agility League awards on the 19th April irrespective of whether PAL goes ahead or not. In addition, it is both unlikely and impractical to retrieve 100% of the perpetual trophies.
I will look to rearrange the awards later in the year - fingers crossed - once life is hopefully back to something that resembles normal and will keep you updated both on the SAL and Dog Agility of Scotland Facebook pages and the SAL website page.
I have also taken the decision to suspend the Scottish Agility League for 2020. The League runs on members joining and, of course, I see no reason why people should join the league when there are few shows to attend. Anyone who has paid and joined for 2020 will roll over to 2021. However, should you wish to have a refund instead please let me know.
---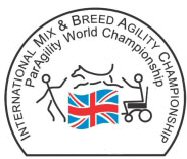 IMCA 2020 Cancelled
To all those who attended the IMCA Team Selection Day, Manager Linda Croxford has just been advised that the organising country has posted a notification that they have taken the difficult decision to cancel the 2020 event.
Linda commiserated, 'Understandable but hard for all the competitors that attended today. I need time to think how to give those that got places today the credit going forward for 2021.
---
Kingdom of Fife Regrets
Due to the escalating situation regarding the Covid-19 virus, it is with regret that Alan Short has announced that the Kingdom of Fife has decided to cancel its April show (4th & 5th April).
The committee has been closely monitoring the advice given by the government and senior Medical Officials and, with inevitable enforced isolation, at least for certain groups of the population, it was felt best to cancel and give competitors as much notice as possible to similarly cancel their plans.
The committee will now start the process of establishing refunds in line with Kennel club guidelines.
---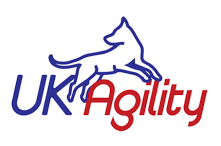 UKA Statement on Cornoavirus
UKA is closely monitoring the COVID 19 pandemic and how it will affect any UKA scheduled events. We want to do our part to help ensure that risks to our competitors and the population as a whole are minimised as much as possible. At this point in time, most events are still going ahead as planned. However, we recognise that this is a constantly evolving situation and would ask you to keep an eye on our Facebook page or Show pages for any updates. Updates will appear on the UK Agility page but we will be unable to respond to individual messages on each show from competitors. Any changes to shows will appear on our FB Page as well as on the UK Agility Show diary.
We are working with our Show Managers to ensure increased measures are taken at their events, in accordance with recommended Government guidelines. Please be patient with the Show Managers as they look for accurate information for their area, as well as discuss financial and scheduling options with venues and suppliers.
Each Show Manager is responsible for their own event and the decision to continue, postpone or cancel and we will fully support their decisions provided they are in line with the recommended Government & Local Authority's information & measures for their area.
As competitors, we would like to remind you that you are responsible for your own personal safety and need to make personal choices at this time about whether you wish to attend events or not and the precautions you take if you do.
The World Health Organization and Public Health England are good resources for factual and up to date information.
We sincerely hope this crisis resolves quickly, so we can all continue to enjoy competing with our dogs.(13/3/20)
---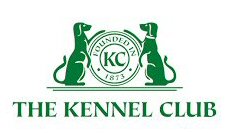 Statement on Kennel Club Events and Coronavirus (COVID-19)
Advice on the situation regarding coronavirus is changing daily and we strongly suggest that societies keep aware of updates as issued by the Department of Health www.gov.uk/…/to…/coronavirus-covid-19-uk-government-response.
The Prime Minister, Boris Johnson, has said the Government is considering the question of banning major public events such as sporting fixtures. This is based on the impact on emergency service workers of attending these events. The Prime Minister has made it clear that current scientific advice is that the cancellation of major public events will have little effect on the spread of the virus.
In Scotland, the First Minister, Nicola Sturgeon has announced that the Scottish Government is minded to advise the cancellation of mass gatherings of 500 people of more from Monday 16 March. Once again, this decision has been made primarily to reduce the workload on emergency services who usually attend these events.
The Kennel Club advises that, if holding an event, the Society follows main messages from Public Health England on personal hygiene. Therefore volunteers, exhibitors and visitors should be encouraged to maintain good hand, respiratory and personal hygiene by employing the 'Catch It. Bin It. Kill It' ethos. It is recommended that additional signage and, if possible, bottles of hand sanitiser are provided, to prevent and slow the spread of coronavirus (COVID-19).
Societies should consider enhanced measures to help protect visitors, exhibitors, judges and volunteers against coronavirus. Whilst in the ring during judging, it is strongly advised that judges request handlers to show an exhibit's dentition to minimise the spread of infection.
Exhibitors should be aware of current travel restrictions and guidelines, and adhere to these – please visit www.gov.uk/…/publica…/covid-19-specified-countries-and-areas. All individuals without exception are expected to abide by the advice of their relevant governments and national and international laws with regard to self-isolation and restrictions on travel. However, it is advised that everyone should familiarise themselves with the UK government advice and make individual decisions based on their circumstances and if they have any concerns to seek the advice of their doctor.
With regard to the Kennel Club Building at Stoneleigh, the standard refund policy as included in the hire contract remains in place unless the Government issues instructions to restrict or cancel public events due to increased environmental and health risks. In this case, the hirer will receive a refund for funds paid to date or the deposit will be rolled over for a future event.
If your Society does take the committee management choice to cancel or postpone your event, the cancellation policy is outlined at www.thekennelclub.org.uk/…/cancellations-and-re-scheduling…/. (13/03/2020)
---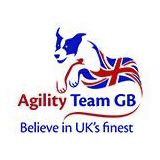 Agility Team GB Performance Weekend Update
After consulting with the members of the Prestige Events Working Party, the Coaching Team and the Kennel Club have made the difficult decision to cancel the Agility Team GB Performance Weekend that was due to have taken place 20th - 22nd March.
Please note that the decision to cancel this event has been made in isolation based upon the circumstances unique to the Performance Weekend. For details of other Kennel Club events, please keep abreast of future announcements.
The Kennel Club issued this statement.
'We are mindful of yesterday's government guidance regarding the Coronavirus outbreak, however we are conscious that some participants may have wished to withdraw from the Performance Weekend for personal reasons or may have been forced to 'self isolate'. We have given full consideration to the facts outlined yesterday and the likelihood that the public emergency may extend for a number of months.

'We are also keeping in touch with representatives from the FCI Agility Committee about international events. We need to be realistic, the timescales announced by the Government yesterday indicate the worldwide public health emergency may extend well into the summer months. That being the case the European Open and the Junior Agility World Championships may not go ahead. Depending on official advice the World Championships in September might also be at risk. (To be clear, these events have not been cancelled, we have taken the possibility into account in reaching our decision).

'We ask all those involved in the squad process to bear with us in these exceptional circumstances for which there is no precedent. We are trying to balance government advice, the need to protect individuals and their families and our wish to maintain a fair selection process under these circumstances. '
Further updates will be issued as and when. Full entry refunds will be issued to all entries for the Performance Weekend.
Really sorry for any inconvenience caused.
---

From SKC to Scottish KC Clubs-
Following the First Minister, Nicola Sturgeon's announcement yesterday that from Monday all large gatherings above 500 people with the potential to impact the emergency services should be cancelled to prioritise the Covid-19 (coronavirus) outbreak, SKC advises that, at present, cancellation/postponement of any Club/Society Open/Limit Show in Scotland is entirely at the discretion of each Club.
A formal decision shall be made with regards to SKC May 2020 Championship Show early next week. We are working closely with the Kennel Club on this and also taking onboard advice from both the UK and Scottish Governments. We will also be liaising with the Royal Highland Centre, the show venue. Our exhibitors, judges, helpers and staff's health are priority and would ask that you bear with us whilst these important decisions are being made. We thank you for your patience and understanding meantime.
Licence fees will be refunded should any club chose to cancel and reissued if rescheduled free of charge.
Susan Malabar from Showtime Processing said, With the current advice from SKC re: cancelling shows, I have added some detail to the show details page for show secretaries. You can now see how many owners are entered each day at your show. I will add handlers when I get a chance. Obviously this does not take into account non competing people at the show but it should help show management make a decision.
---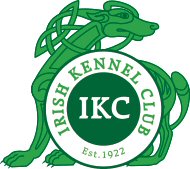 Irish KC Show Postponed
The Board of 'The Irish Kennel Club' said, As our prime concern is the health and welfare of our members and the wider community the Board of The Irish Kennel Club has regretfully decided to postpone our two International Dog Shows on 14th, 15th and the 'Pawtrick's Day' event on 17th March 2020. This decision was not taken lightly and was the result of advice from Government Departments and the Health Authorities.
It is our intention to reschedule these events at a later date as the situation becomes clearer. Stay safe and thank you for your understanding.
If you have entered any of these events, the following will apply:-
You will be credited for entering the rescheduled event.

Upon application, a letter personally addressed to you confirming the cancellation of the events, If required for you to use for hotel/ transport claims.
---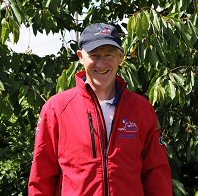 Agility Team GB Manager Resigns
With regret, Mark Laker has decided to step down as manager of Agility Team GB with immediate effect.
The Kennel Club said, 'We should like to thank Mark for his unstinting and absolute commitment to the role over the last few years. Mark has made an important and significant contribution to the progress and development of the international Agility teams supported by the Kennel Club and we will miss him greatly.'

On Facebook, Mark said, 'Thank you to everyone who has sent good wishes to Karen and I following the announcement that I have resigned my position as the Kennel Clubs International Team Manager. We're fine and the reason I didn't run Rhyme in the Crufts Championship class was I wanted some time out from agility.

Those of you who know me will know I'm a mentally strong person (thankfully). I know how to deal with pressure and I can categorically state the awful 'Team GB time for change' FB group played no part in my decision to stand down whatsoever. But thank you to everyone who showed concern.

My intention was always to review my position as team manager in 2020 and then decide the future - that's what I've done.

Why 2020? - it marks the end of a five-year programme I put in place and, I've implemented the main initiatives I'd set out to achieve.

Why now? - there are personal reasons why now is the right time for me, but for the team I feel its fair to step-down early in the year now plans are in place for 2020 to give my successor a chance to get up to speed.

Many people have said the team managers role is a thankless task; that's not entirely true. Over the years I've had many memorable moments from people who are very thankful for the support I've given them. As with any management position, there are highs and lows.'
An announcement will be made shortly as to how the team will be managed in the interim while a successor for the role is sought.
---

Kelluki January Refunds Update
A message from Mike Brickman of Agility Plaza... The Kennel Club Committee meets on 19th March and we should have agreement to pay refunds shortly after this date. In the meantime, please do not contact support or the Show Secretary as refunds will be paid automatically once we have KC agreement. Only if you did a paper entry do you need to write to the show secretary enclosing a SAE.
Urgent Notice...
Kelluki Agility 12th January Show Cancelled
Kelluki Agility has just been informed that Merrist Wood have put the entire College on 'lockdown'' for the next seven days due to the recent outbreak of equine herpes which is potentially fatal to horses and highly contagious.
Show organiser Samantha Hatcher said, 'Please accept my apologies as the decision is totally out of my hands and there is nothing I can do at this short notice to arrange an alternative venue. Please spread the word! I will sort out the financial situation and post an update as soon as I have been able to review this further.'

---
FEBRUARY 2020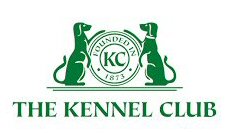 KFCI Open Date & Camping Announcement
Entries for the Kennel Club International Agility Festival, sponsored this year by Skinner's Pet Foods, will open on Tuesday, 10th March through First Place Processing (FPP).
At this stage, however, everyone will need to add themselves to the camping waiting list if you wish to camp on site. To do this, select at least one class, click on Enter Show and click on Add to Waiting List. At that point. you can click to close if you want to save your runs or click to enter if you wish to pay for the runs you have entered so far.
If you have any questions please email agilityfestival@thekennelclub.org.uk
---


Update Regarding Coronavirus and Crufts

Crufts 2020 is currently due to go ahead as scheduled. We are monitoring the situation closely with the NEC, taking advice from the Department of Health, and we continue to follow advice from the World Health Organisation. We are ensuring all exhibitors are aware of current travel restrictions and guidelines, and adhere to these. Some international exhibitors will not be attending due to these restrictions and guidelines.

The Kennel Club and the NEC will be taking enhanced measures to help protect our visitors, exhibitors, clients and staff at Crufts 2020 taking place on the 5th - 8th March. Everyone should note that the main message from Public Health England is on personal hygiene, therefore staff, exhibitors and visitors are also being encouraged to maintain good hand, respiratory and personal hygiene by employing the 'Catch It. Bin It. Kill It' ethos. Additional signage and bottles of hand sanitiser will be introduced in toilets and the in-hall catering areas, to make it even easier for everyone to clean their hands. In addition Crufts will be supplying a hand sanitiser station at each public and dog exhibitor entrance.

We continue to liaise with government and monitor the implications of coronavirus. Further information or guidance will be issued as and when appropriate.

The Kennel Club recommends that those with concerns about the Coronavirus follow guidelines set out by the World Health Organisation www.who.int/emergencies/diseases/novel-coronavirus-2019/advice-for-public and follow government advice on travel.
---

Watch Agility & Flyball Live from Crufts 2020

This year you will be able to watch all of the Agility and Flyball action live via The Kennel Club YouTube channel. The KC will not be feeding the live stream directly onto the Facebook group.

You can view the Main Arena live stream schedule for Agility and Flyball as below...

Thursday 5th March 202008.45 - Agility – Kennel Club Novice Cup Final (Jumping)
09.35 - Agility – Kennel Club British Open Final (Jumping)
10.25 - Agility – Crufts Team – Large Final
13.15 - Agility –Kennel Club British Open Final (Agility)
14.05 - Agility – Kennel Club Novice Cup Final (Agility)
14.55 - Flyball Team – Quarter Finals

Friday 6th March 2020
08.45 - Agility – Crufts Large Novice and Medium ABC Final (Jumping)
09.25 - Agility – Crufts Singles Heat – S/M/L (Jumping)
10.20 - Agility – Crufts Team – Medium Final
13.35 - Rescue Dog Agility
14.00 - Agility – Crufts Singles Heat – S/M/L (Agility)
15.05 - Agility – Crufts Large Novice and Medium ABC Final (Agility)
15.55 - Flyball – Team – Quarter Finals
17.10 - Agility – Crufts Singles Final: Small, Medium and Large (Agility)

Saturday 7th March 2020
08.15 - Crufts – International Invitation – Large – Jumping
08.55 - Agility – Crufts Team – Small Final
14.40 - Agility – International Invitation – Large (Agility)
15.50 - Flyball – Team – Semi Finals (inc YKC Flyball)
17.10 - Agility – International Invitation - Large – Agility Finals

Sunday 8th March 2020
08.45 - Agility – Championship – Round 1 – Jumping

10.35 - Agility – Championships – Round 2 – Agility

13.10 - Flyball – Team Final

16.15 - Agility – Championship Final
---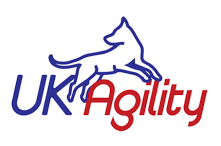 UKA Show Entry and Registration Update
The last UKA show on Agility Plaza will be Crooked Oak on Sunday, March 1st. At 6pm that night, UKA registrations will be closed on Agility Plaza and all data will be transferred from Agility Plaza to the new UKA system.
Once the transfer is complete and verified, registrations and show entries for all shows from 29th March will open and be available on www.ukagility.com
On Facebook, Greg Derrett said, 'We anticipate the change will be by 3rd March if not before. UKA members will be informed by email as well as by announcements on FB and our web page. Once we are live, we would like all members to check their accounts regarding details for you and your dogs.'
The new system will be rolled out in several stages over the next six months to ensure a smooth a transfer as possible, with the full benefits becoming apparent throughout the summer.
---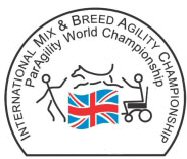 Intermediate Dogs at IMCA 2020
The try outs for the IMCA UK Team will take place on Sunday, 15th March at Willow Equestrian Centre in Ospringe, Faversham, Kent. Although in FCI there is only three heights of Small, Medium and Large, this year the IMCA judges have agreed that the maximum height of the obstacles for the Large dog category will be 55cm so the IMCA Team is hoping that those dogs that have measured into Intermediate in the UK can still consider entering, if interested.
The event is unique in that able bodied handlers run along side those with disabilities as one country team. In IMCA we are only allowed to take 15 dogs (plus Lucie Hinchley and Pixiie as the defending large dog champion – so a total of 16 IMCA dogs in the individual classes.) Along with this we are permitted one team for each height category.
UK IMCA & PAWC Team Leader Linda Croxford urged, 'If you have a Grade 5 – 7 dog and are interested in either entering the try outs for consideration for the team – or if you just want your dog to have the opportunity in running in a huge ring on FCI type courses judged by the amazing Walter Dingemanse, then see the schedule on Agilitynet schedules page.'
Closing date is 1st March.
---

NADAC is Coming to the UK!
The British Agility Association (BAA) has been chosen as the UK representative for the North American Dog Agility Council (NADAC), an organisation based in the USA which sanctions trials worldwide. We will be joining the USA and Australia in the Championships this autumn.
Hayley Laches said, 'This is an exciting opportunity for us to compete at a worldwide championship without ever having to transport your dog outside the UK. The courses are designed and built to an exact grid with each obstacle measured and placed in exact coordinates within the posted map. The same course is then run in each country that is taking part. Whilst each country has its own winners, the results are also combined to get a World Champion.'
The BAA has adopted the NADAC rulebook but with a few tweaks to make it UK appropriate. In the run up to the Championships throughout the year, the BAA will be running NADAC classes at their shows to enable competitors to get a feel for the NADAC style of courses. There will be shows running in Surfleet (South Lincolnshire) and Carlisle and surrounding areas (Northern England).
To keep up to date with all the latest news and announcements, make sure to follow British Agility Association Facebook page.
---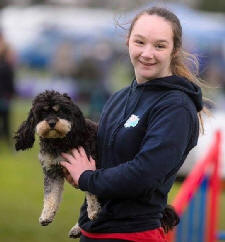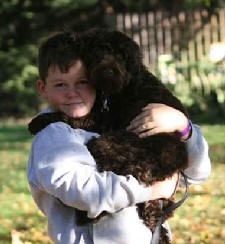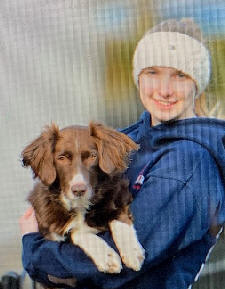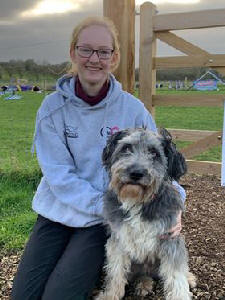 Juniors Chosen to Represent England at WAO 2020
WAO Team England is very pleased to announce the four Junior Handlers who will be representing England at the World Agility Open Championships in Ermelo in May.
They will be competing for the inaugural title of World Agility Open Junior Champion at the 10th anniversary event.
300 height - Emma Stock with Athena

400 height - Harry Churchill with Marley

500 height - Mariann-Elvie Bayliss with Ila

600 height - Charlotte Baker with Moley
Congratulations to them all. We wish them the very best of luck. Well done to the Juniors joining the big boys and girls at the WAOs in Holland this year.
---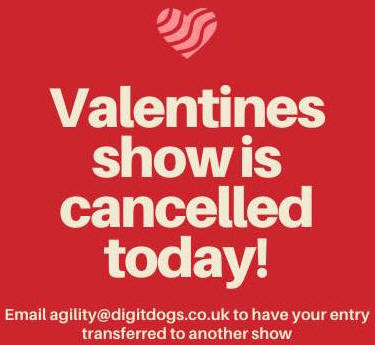 Dig It Dogs Valentine Show News
Dig It Dogs (Sandbach, Cheshire) has taken the decision to cancel the Valentine show on 9th February due to the high winds and rain from Storm Ciara.
Please can you share this post far and wide with anybody you know attending the show.
Entries can be transferred to another Just Eat show.
Stay safe everyone!
---

Agility Rocks 9th February Cancellation
The Agility Rocks show organisers were hoping that Storm Ciara would either not hit or would not be as bad, but sadly they have made the decision that it is unsafe to continue.
Unfortunately, there will be no refunds available for the cancellation of the show due to the storm. The organisers have calculated all costs and the event has run at quite a significant loss. Knowing that late entries were needed to break even, they tried their best to make sure the show went ahead, but it was clear at 6am that the outdoor rings were not safe and some of the judges and ring managers were unable to the closing of the Seven Bridge.
As per UKA rules, below are the accounts for the show.

---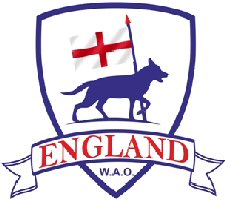 WAO 2021 Team England Selection
You DO NOT have to be a UK Agility Member or Registered with the KC to try out for the 2021 England Team.
Three automatic spots are available per height, providing the opportunity to win a place in each of the three individual events. In addition there is a chance to take the 'Super Win On Spot' which offers a place in all three individual events. All six spots will be offered per height with the details outlined below.
NEW for 2021. The Team Selection Committee is able to pick dogs specifically to run in the Team Event.
In summary:-
The Biathlon spot will be taken from the UKA Masters results.

The Pentathlon spot will be taken from the results of the Pentathlon runs at the Agility 4 England Try Out in August.

The Games spots will be taken from the results of the Games runs at the Agility 4 England Try Out in August.

The Super Win On Spot is attainable at the CSJ Agility Open. This offers a place in all three individual events.

Team positions (dogs specifically chosen to run in the Team event) will be considered by the Team Selection Committee.
All handler and dog partnerships (including Juniors) wishing to be considered for selection for Team England 2021 must enter and attend the England Try Out. The win on spots from the CSJ Open or the UKA Masters Biathlon win on spot must enter but do not have to run at all three days of A4E England Try out. However, if they do not run, they will not be considered for additional events including Team though they will retain their win on spots for those particular events.
---
JANUARY 2020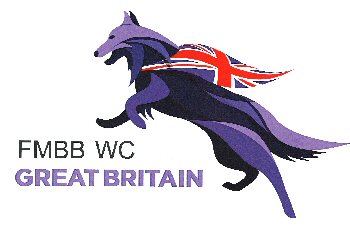 Invitation to the FMBB WC 2020 Selection Day
The BSDA of GB and WBSDS would like to invite eligible Belgian Shepherd dog agility handlers to register their interest for the GB Squad going to the FMBB World Championship 2020 being held in France at Aubigny-sur-Nère between 12th and 17th May. The Selection Day is to take place on Sunday, 1st March at Steventon in Oxfordshire, a short distance from the A34 at Milton.
Email your/the Handler's name together with Kennel Club / pet name of your dog, variety, gender, age, KC Grade / height and contact details to Tony Parmiter by Sunday, 2nd February.
---
SWAT Southwest Junior Challenge 2020
After the success of 2019, the SWAT Junior Challenge is entering its 3rd year aiming to promote agility and encourage Junior Handlers in the South West.
With this in mind and after discussion with parents and juniors alike, SWAT has decided that this year, Under 9 Handlers may run dogs also entered in Anysize or Veteran class(s). This allows young Children just starting to compete with retired dogs, a chance to compete with other junior handlers. It is hoped that this will increase the entries in the Under 9 category to match those of the Over 9s. Last year there were ad 16 dogs in the Final, watched by a large crowd which created an electric atmosphere.
As before, there will be a separate competition for Under 9s and 9 and over up to 16. The first and second placed handler and dog from each qualifier will be invited to compete at the Final. If a handler and dog partnership has already qualified in either age group, or is unable to attend, the invitation may be given to the next placed pair (provided they have not been eliminated).
All heats and the Final will consist of a Jumping Course for all heights and with all heights competing against each other. The course will be a flowing Jumping course aimed at building confidence for Junior handlers.
The class will have two sets of awards. Under 9 Years old and 9 Years Old and Over (up to 16 years.)
Heats are to be held at the following shows:
SWAT - 23rd - 25th May

Blackdown - 6th June

Blackdown - 14th June

South Devon - 21st June

Wraxall - 27th and 28th June

Sherborne Vale - 28th July

SWAT - 31st July

SWAT - 1st August
The 2020 Final will take place on Saturday, 1st August at SWAT while the 2021 Final will take place on Saturday, 31st July at SWAT.
For more information, go to the SWAT - Somerset West Agility Training website
---

IMCA Try Out for 2020 News
JUST RECEIVED... There has been an important change to the Large dog Jump heights for the 2020 IMCA Championships will now be set at a maximum of 55cm/. Linda Croxford, UK Team Manager, has confirmed that this will be the height of the Jumps at the IMCA Selection day on 15th March 2020.
---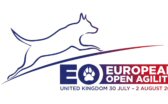 Two Assistant Judges Named for EO
The Kennel Club would like to announce that, following the FCI meeting in October, Assistant Judges are required for both the Agility and Jumping competitions at the European Open Championships, FCI Agility World Championships and Junior Open Agility World Championships.
Dave Deaville and Amanda Pigg have been included to be Assistant Judges at this European Open Championships.
A full list of judges and assistant judges can be found at https://eo2020.eu/information/#judges
---

Urgent Notice...
Kelluki Agility 12th January Show Cancelled
Kelluki Agility has just been informed that Merrist Wood have put the entire College on 'lockdown'' for the next seven days due to the recent outbreak of equine herpes which is potentially fatal to horses and highly contagious.
Show organiser Samantha Hatcher said, 'Please accept my apologies as the decision is totally out of my hands and there is nothing I can do at this short notice to arrange an alternative venue. Please spread the word! I will sort out the financial situation and post an update as soon as I have been able to review this further.'
---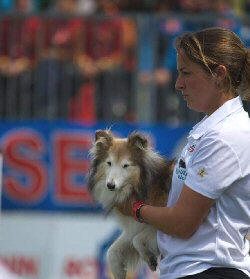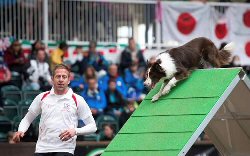 WAO Appoint New England Team Coaches
The World Agility Open is pleased to announce the appointment of Amy Lawson and Shaun Hunt as Team Coaches for Team England 2021 and 2022. They will be working alongside the current logistics manager Becky Dixon. Between them, they have over 50 years of competitive history as well as a vast knowledge of the WAO and Team England.
Amy has competed in agility for over 25 years and has trained others for the past 15. She has competed internationally for England and GB at WAO, E.O. and FCI, so has a great understanding of what it means to be part of a team and compete for your country. Amy is passionate about canine fitness and the specific demands our sport has on our dogs. Being a Canine Massage Therapist and Conditioning Coach, Team England 2021 members will have the additional benefit of Amy's advice and support on their dogs fitness whilst preparing and throughout the event.
Shaun has competed in agility for over 30 years and has been a full time instructor since 2007. He has competed for Team GB and been a member of WAO Team Englandseven times and has stood on the podium six of those times. He has great experience of international competition as a competitor and also has a good knowledge of the roles of coaches and management, having been team coach for the GB IFCS on three occasions. Shaun also brings his known Games expertise to the team, being able to share the tactics and strategies needed to podium. He is looking forward to a new challenge and hopes their combined experience can help Team England members achieve their goals.
Greg Derrett said, 'On behalf of everyone involved in the WAO and Team England, we would like to wish them the best of luck and success.'
---
KC Olympia Quarter and Semi Finals Change of Venue
From 2021 Kennel Club Olympia Quarter and Semi finals will no longer be held at the International Agility Festival.
This competition will take place at Vale View Equestrian in Melton Mowbray on Saturday, 11th September. In 2022 the competition will take place on Saturday, 10th September and in 2023 on Saturday, 9th September.
The change of venues is to provide competitors with a surface that they will experience if they qualify for the Olympia Agility Final in London.
Those who qualify for this event will need to enter through First Place Processing (FPP) and will be charged £10.00 per entry.
If you have any questions, please direct these to agility@thekennelclub.org.uk
---
New Show Processor Introduced
In 2020 GAC Systems, a new entry and scoring system, will be used for the CSJ Agility Open and other large events including the WAO, Grand Finals and the US Open. This is a completely separate system to UKA/UKI due to the uniqueness of the scoring and entry at these events.
If you entered the 2018 and / or 2019 CSJ Agility Open, an account has already created for you. If you have not received the email due to spam or old email addresses, then please follow this link to reset your password to activate your account https://www.gacsystems.com/handler/forgottenpassword.
Once you have reset your password and logged in, please check your account and your dog's details. Then edit as appropriate and add any UKA or WAO measurements.
For those of you looking to enter the CSJ Open for the first time this year please create an account free of charge at www.gacsystems.com/
Any issues, please email.
The CSJ AGILITY OPEN 2020 will open for entries on 12th JANUARY.
---

2021 WAO Team Wales Selection
You can try out for WAO Team Wales if:
You were born in Wales

You live in Wales

You have a parent or grandparent who is Welsh (proof required)
In order to compete at the World Agility Open (WAO) as a member of 2021 Team Wales, you must enter both the CSJ Agility Open 2020 and the Wales Try Out Day.
The CSJ Agility Open can be entered from 12th January. It will be held at Addington Manor, Bucks. (MK182JR) on 18th-21st June 2020. There is also the opportunity to gain the Super Win On at this event. On your entry, you must state that you are representing Wales. Rules for how the Super Win On works can be found on the CSJ schedule.
The Welsh Performance Day will be held at Alps Court, Wenvoe, Cardiff CF56AA on Saturday, 26th September 2020 where there will be Pentathlon and Biathlon Win On spots up for grabs. The schedule to be released at a later date. The remaining team places, after Win Ons have been awarded, will be picked after management have reviewed all results from both competitions, plus results from each person's matrix.
Dogs must have an official WAO measure before competing at CSJ, as you must try out at the correct height. There will be measuring on the Wednesday before CSJ, or at GT UKA Shows.
Any questions, please email or message Aimee Kerton or Barrie James.
Cymru Am Byth (Wales Forever)
---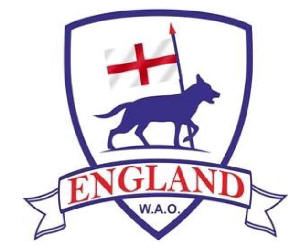 England Coaches Step Down
After two years in the roles of England coaches, David Wright and Molly Phillips will be standing down after the 2020 event. This is being announced now in order to allow for replacements to be found and to commence their work on the 2021 selection process.
Greg Derrett said, 'On behalf of everyone who has been involved with the England team, we would like to thank both of them for their hard work and wish them every success with the handlers at this years event.'