Agilitynet came into it's own during the Foot & Mouth Crisis in 2002 and has not looked back since. It's been here for you in t

imes of crisis, show cancellations, changes in rules and regulations, team selection and advances in technology. If it is news, we want to cover it regardless of affiliation. We can't be everywhere at once, however, so we rely on your input - and goodwill - to keep Agilitynet up to date so please email your show news to us as and when...
Please remind your show secretary to keep sending those updates to us and to include the name of the show, date(s), venue and other relevant details.
---
FEBRUARY 2021
---

Frittenden Plans for Three Open Shows in 2021
Frittenden Dog Agility ran their very first Open KC show last October and, despite Covid and the dreadful weather, it was such a great success that they have optimistically planned three more shows for 2021 including a 10 day show.
10 - 11 July

13-22 August

2-3 October
All three shows will be held at the aptly named Dig Dog Lane, Frittenden (Kent.)
Jan Linch said, 'Frittenden is based in the southern part of Kent but very close to the border of Sussex and Surrey. These days there are very few shows in Kent, especially where we live, and run the shows. We went for a 10 day show in August because we think there is a demand from people in the three counties area - and even further a field - for a longer summer show.'
A Listed Status Club located in the Cranbrook area, Frittenden was founded by Jan and Ian Linch in 2012.
It is hoped that the schedules will be out soon.
27th February 2021
---

UK Agility Shows from April 1st 2021
UK Agility is still planning to run shows in April as per the UK Agility Show Diary.
The April and May dates will be shows that run under strict COVID compliant rules, with all procedures and paperwork approved by the relevant local councils. Heats for the 2021 Grand Finals will happen from 1st April, and these details will be published on approval of the April events.
Currently there is a large amount of paperwork submitted for approval with the local councils. In addition to the normal risk assessment documents for a pre-Covid event, this includes:
The Council Safety Advisory Group (SAG) for the Cheltenham events have been in possession of this paperwork for 14 days and initial approval has been given both prior to and subject to the new road map. At the time of writing, local councils are still waiting for Government to supply exact guidance to go with the published road map, so are unable to confirm the events can run just yet. We are hoping for confirmation within the next few days.
On FB Greg Derrett said, 'We are extremely confident that we will gain permission and will announce full details of the shows, Grand Finals heats diary and 2021 heat rules as soon as our procedures are approved. Please bear with us as we wait for this council approval and rest assured we will announce as soon as we have definitive plans. In the meantime, to give you some idea of what the procedures and risk assessments we will implement will mean for you, here is a very brief outline.'
Maximum numbers of dogs per day is 192 at Easter, GT & Lydiard. At K9 Brats show, the maximum number of dogs is 48. All levels and all heights will be catered for with four runs per dog.


Competitors will be assigned to a two hour window where they will be in groups of six dogs (Maximum of six people.)


Competitors will rotate around the four rings, walking all four courses upon arrival and then running the four courses. K9 Brats will be two rings.


You may enter multiple dogs, although due to the time frame you will want to consider this carefully as all your dogs will be in the same group of 6.


Competitors will be temperature tested on arrival before they exit their vehicles and must sign a COVID declaration form.


Only competitors and event staff will be allowed on site.


The whole site, walkways to and from car park and around the competition rings will have one way systems in place.


Groups will be assigned their own portaloo which will be thoroughly cleaned between each group.


Face masks must be worn at all times on site, except when you are actually running your dog.


Social distancing must be adhered to at all times and within your group of six.


There will not be camping at any events before 12th April. Events after this date might be able to offer camping subject to local Council approval.
Greg continued, We do appreciate that other events might already have been announced, including training days, that perhaps do not have full Council approval and are not following such strict procedures. We however, feel that as an organisation we should be only running events responsibly, under the Government guidance and ensuring that we will not be shut down during the event for not gaining approval prior to running.

'These shows will be different, but we do hope it will allow competitors to start competing again and if the road map goes to plan then perhaps by late summer we will see shows similar to what we are used to.'
Please follow this page to ensure you see further updates and show entry opening dates. 192 dogs a day might fill very fast. 48 could fill even quicker!
28th February 2021
---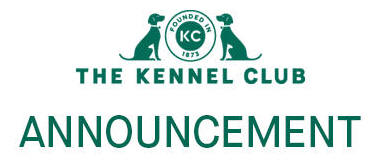 Cancellation of Licensed Events Extended to At Least 29 March 2021
Following the Government announcement on Monday 22 February detailing the step-by-step roadmap plan to ease restrictions it is with regret that we recommend the cancellation of licensed events until at least 29 March 2021. Therefore, those societies whose events have been cancelled should contact The Kennel Club to confirm the cancellation and to let us know whether the licence fee is to be refunded or deferred to a future show/trial.
A form for this purpose can be found at thekennelclub.org.uk/cancellationofshows and club secretaries also have the facility to cancel their event via the dashboard of their club profile on The Kennel Club website, when they are logged into their account. This position will be reviewed again in line with Government guidance at the end of March.
To read the latest Kennel Club advice in relation to the resumption of licensed events, please visit thekennelclub.org.uk/resumptionofevents
---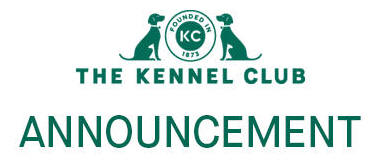 The Kennel Club AGM Goes Online
The Kennel Club's Annual General Meeting (AGM) will take place on Wednesday, 23 June 2021 at 11am, it has been announced.
The meeting will be held using Zoom Video Webinar, which will allow The Kennel Club members to attend the event as it happens, and raise comments and questions using both the chat function and verbally, it is anticipated.
Although the ''roadmap' for easing Covid restrictions in England may allow for some indoor events to take place from 17 May, The Kennel Club Board felt that with the uncertainty over this date and the potential requirement for limited capacity, combined with punitive liabilities for venue costs should a cancellation or postponement be required at short notice, an interactive online meeting was the preferred option.
There is also no guarantee that The Kennel Club staff required to facilitate a physical meeting in June would have received their vaccinations by this point, with the target for all adults set to be by the end of July, and thus would not be forced to travel to attend such a meeting if they were not comfortable doing so.
Under its Articles of Association, The Kennel Club AGM must take place by the end of June 2021 and thus there is not the option to delay the meeting until later in the year when it may be possible to hold it in person. However, The Kennel Club is committed to holding a physical Special General Meeting later in the year, presuming the conditions allow for this.
The Kennel Club members have been invited to submit items for consideration for the agenda and nominations for new candidates for The Kennel Club Board in advance of the meeting as usual.
All voting will take place in advance of the meeting, as in 2020, and will be managed by The Kennel Club's independent scrutineers, Mi-Voice. There will be no voting on the day.
Members are also invited to submit questions in advance of the meeting and have been advised that questions received in advance will be given priority on the day. Members will be able to ask questions during the meeting itself and these will be answered live where possible. Any questions which it is not possible to answer on the day will be collated and circulated to the members in a report after the AGM.
Kathryn Mansfield, The Kennel Club Secretary, said, 'We understand that some members may be disappointed that the Board has opted not to hold a physical meeting in June, given that this may prove to be a possibility by that stage, but we hope that they understand that the welfare of both the members and The Kennel Club staff must take priority until such time as the vaccination programme has been fully rolled out.

'The Board has taken a practical approach to a difficult situation and followed the example of several other members of the Association of London Clubs in reaching this decision. It was deemed undesirable to potentially create disappointment by opting for a physical meeting only to be required to cancel or rearrange this, or limit the number of members who may attend. It is hoped that by holding the meeting online, some members who are unable to travel to London, or would feel uncomfortable in travelling, might be able to participate.
'
We hope that members without the necessary technology to partake in the meeting will not feel disenfranchised as they will have the opportunity to vote on all items on the agenda, and it
should hopefully be permissible for them to meet indoors with other members with the necessary technology to view the meeting by this date.
'We very much look forward to a productive and interactive meeting in June, with the sincere hope and expectation that members will be able to gather together later in the year for the SGM.'
Details of the precise format of the meeting and how members may join the AGM will be sent with their AGM pack in early June.
25 February 2021
---

Cancellation of Licensed KC Events until End of February 2021
It is with regret that due to the recently introduced UK-wide lockdown we recommend the cancellation of licensed events until at least 28 February 2021. Societies should refer to the conditions stipulated by the government in their area. Therefore, those societies whose events have been cancelled should contact The Kennel Club to confirm the cancellation and to let us know whether the licence fee is to be refunded or deferred to a future show/trial.
A form for this purpose can be found at at www.thekennelclub.org.uk/forms/cancellation-of-shows and Club Secretaries also have the facility to cancel their event via the dashboard of their club profile on the Kennel Club website. This position will be reviewed again in line with Government guidance at the start of March.
---


IFCS 2021 Decision
The IFCS Council has considered the Covid 19 situation around the world and travel restrictions many countries have in force and on balance with regards to safety and the best interest of team members, officials and spectators, the council believes the best option in these uncertain times is to cancel for this year and look forward to Spring 2022.
IFCS will announce, as soon as possible, the new dates and location for WAC2022.
Stay tuned.
---

WAO Introduce 5th Jump Height
With the benefit of 10 years of data, the WAO is taking a progressive approach to the height categories. In 2022, they will be moving to five jump heights.
250mm for dogs 320mm & under (12.60in)

300mm for dogs 380mm & under (14.96in)

400mm for dogs 440mm & under (17.32in)

500mm for dogs 500mm & under (19.69in)

600mm for dogs Over 500mm (19.69in)
Becky Dixon said, 'Our goal is to be able to welcome and encourage all sizes of 'world class dogs' to compete. With previous height cut offs, we felt there was still an issue for the smaller breeds in regard to the jump height that they were required to negotiate in order to be competitive against other dogs in their category.
The vast majority of dogs that have competed at WAO over the past decade are in a height range from 260mm to 560mm. By moving to five jump heights, the distribution will be far more balanced, allowing all dogs to compete against those of a comparable size.
Five height categories achieves an equal split of approximately 60mm in each jump height. This 60mm height range is going to offer a more level playing field, compared to the previous jump heights which had a 100mm - 120mm difference in each category.
There are the exceptions at each end of this range that do currently compete successfully, but WAO believes a 230mm dog (e.g. a small Papillion) can now safely and competitively jump 250mm, and a dog over 560 (e.g. a large Malinois) will still be competitive over 600. We all know a dog measuring 500 can win against its much larger competitors.
Becky explained, 'When considering the lowest jump height, we wanted to ensure that all equipment could continue to be used (breakaway tyre, wall, spread and long jump) as they are an important element of top level championship tests. With a 250mm jump height ,we achieve this and still enable a 200mm dog to compete for their country, without being expected to jump more than 125% its height.'

'Countries will be able to enter three dogs per height per individual event. We have announced this now so that selection details for each country can be considered for 2022.'
Full details on how this will affect the Team event, as well as the 2022 rule book, will be published shortly after the October 2021 WAO.
---
JANUARY 2021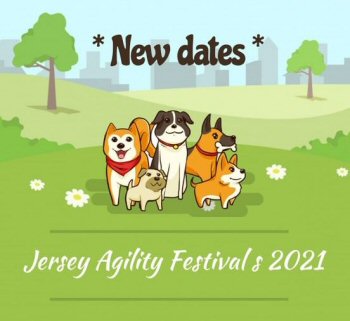 Jersey Agility Festival Update
Following on from their previous announcement, Andre Rees of Jersey Agility Festivals has announced that they are going to have to postpone the Jersey European Agility Festival, originally scheduled for 24th April to 2nd May 2021. They have now agreed new dates with the judges and the JAAC.
Andre said, '
We have also decided to split the event into three separate weekends due to the anticipated restrictions on event numbers that the Government of Jersey will probably impose based on last year's event restrictions.'
The n
ew dates are as follows:-
Event 1
Jersey Mini Agility Festival - Saturday, 1st & Sunday, 2nd May 2021
This event is aimed at Jersey competitors as it is expected travel restrictions will probably still be in place


Event 2
Jersey Summer Agility Festival - Friday, 9th to Sunday 11th July 2021


Event 3
Jersey Autumn Agility Festival - Thursday, 16th to Sunday, 19th September 2021
There will also be training workshops before the show on Tuesday 14th & Wednesday 15th September 2021 with Barrie James
Boat Bookings
Anyone wishing to attend the July event can now change their boat booking as the sailing timetables are available for July. Anyone wishing to attend the September event will have to wait as Condor Ferries have not issued the sailing timetable for September yet. If you booked with Premier Holidays / Channel Islands Direct they can issue you vouchers for your current booking for September which can then be used to book sailings when available.
Accommodation / Camping bookings
If you already have a accommodation or camping booking with the Jersey Accommodation & Activity Centre please email them on info@jerseyhostel .co.uk to change your booking (please can you also copy in festival@kerbras.co.uk). If you have booked accommodation elsewhere please either contact your tour operator or hotel directly to change.
---

Dog Vegas Show Decision
Hazel Higgins made this announcement on the Agility Show Organisers FB page.
It is with great regret and after lots of consideration - even though others are still running shows - that I have decided to wait till at least August before trying to run any DV shows. I feel it is the responsible thing to do in these current times and I feel it is the right thing to do long term for the Dog Vegas team as well as the country, even though I am committing myself to no income again for a long time.

I am sure you will understand the reasoning behind my decision.

I really hope that we can get back to some normality before then but unfortunately, I think it is highly unlikely.

I will continue to keep an eye on the world and put updates out as and when I can.

Please keep yourselves safe and stay in touch.
---

2021 FMBB Cancelled but reschedules for Greece in 2022
The Fédération Mondiale du Berger Belge (FMBB) Wold Championships meant to take place in Greece this year has been moved on to the same venue/timeframe in 2022. The new dates are 4th - 8th May 2022.
Team Manager Tony Parmiter explained, 'Obviously it was a difficult decision for the FMBB and organisers but, with France delayed and then cancelled in 2020, this was probably inevitable with so many other International Events being postponed or cancelled for 2021 due to the ongoing Pandemic.'
---

Agility Rocks Organisers Step Down
With much sadness Sue Wood and Morag Harris have decided to stand down from running Agility Rocks shows. Morag's business has taken a huge hit this last year due to the Covid restrictions and, therefore, she has to put all her time and effort into the business.
They are both hoping that someone, especially from the South West, will take over running Agility Rocks shows. They have quite a few supplies that they would be happy to negotiate a good deal on.
They said, 'We would like to thank Greg and UKA umbrella for all the help throughout the years we have run the shows. We can not express our gratitude enough to everyone that has helped and supported Agility Rocks over the years. We have had tremendous fun and made lots of lovely friends and memories.'
In a statement from UKA, Greg Derrett said, 'On behalf of everyone we would like to express a huge thank you to Morag and Sue for all their work over the past years creating Agility Rocks and instilling the fun into these shows. So now to the future. As Morag has said, once we move past COVID, we are keen for someone - an individual, a club or a group of people - to step forward and take on these dates in the South West.
If you have any initial questions or want more information on this, please get in touch by emailing enquiries@ukagility.com
---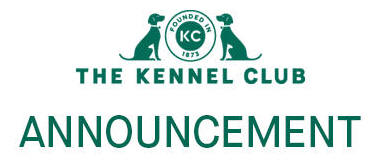 Changes to Agility H Regs
The Kennel Club has approved the following changes to the regulations for agility, all effective 1st January 2021.
The below regulation has been amended to clear up what is required when applying for approval to judge at Championship level.
Amendment to Regulation H18.b
TO:
b. On application for a person's first appointment to judge the Championship Agility Class the minimum conditions which apply are:
Criteria On application a A person must:- (Insertions in bold. Deletions struck through)
The below regulation has been amended in the interest of clarity and consistency with other regulations, and to clarify that pillars must be used.
Amendment to Regulation H(1)(B)3.b
TO:
Wall – The height of the wall must be 600mm for Large Dogs, 500mm for Intermediate Dogs, 400mm for Medium Dogs and 300mm for Small Dogs. Width: 1.2m minimum. All central units must be easily displaced by the dog and not interlocking with the pillars. Pillars with must be a minimum height of 900mm must be used. (Insertions in bold. Deletions struck through)
The below regulation has been amended to minimise variations in the See-Saw by providing a set specification for dimensions with no range of values, subject to suitable tolerances.
Amendment to Regulation H(1)(B)3.l
TO:
This obstacle will consist of a plank firmly mounted on a central bracket. The length of the plank must be 3.66m. The width should be 254mm must be 295mm minimum and 305mm maximum. The height measured from the ground to the top of the plank at the central bracket should be 610mm minimum and 685mm maximum must be 610mm. The maximum distance from the pivot point to the top of the plank should not be more than 100mm. The last 914mm from each end should be a different colour to indicate the area with which the dog should make contact. The plank should have a non-slip surface with no slats. The See-Saw must start to tip and then touch the ground between 2–3 seconds after a weight of 1 kilogram has been placed in the middle of the down contact area. (Deletions struck through. Insertions in bold.)
The below regulation has been amended due to changes to the measurement process for Team GB dogs
Amendment to Regulation H(1)(B)4(13)
TO:
All small and medium dogs who are invited on to the Team GB Squad will be subject to an additional measurement. (Deletion struck through) (Subsequent paragraphs to be renumbered)

Please direct all enquiries to agility@thekennelclub.org.uk
---
DECEMBER 2020


Discover Dogs Returns to London in 2021
Discover Dogs is set to return to the ExCeL London on 20 - 21 November 2021 to celebrate its 25th anniversary. The event, which was first held in 1996, didn't take place this year due to Covid-19, but it is hoped by the end of next year the event will be able to celebrate its silver anniversary in style.
Plans are still being worked on for how the event will look, but following the puppy boom that has taken place in 2020 it is hoped that the event will allow The Kennel Club to offer thousands of dog lovers the unique opportunity to meet and greet around 200 different pedigree breeds. It will also provide the opportunity to educate prospective dog owners on how to choose the right breed for them.
It is anticipated that other old favourites will also return to the show such as agility, training displays, the Young Kennel Club ring and the many different canine competitions including the Good Citizen Dog Scheme Pre Beginner Stakes Southern semi-finals, and possibly the Junior Warrant semi-finals that usually take place at the event.
Discover Dogs provides something for everyone, from those involved within the canine world to those on their first step into the journey of owning a dog and, with trade stands selling anything and everything for dogs, it provides the perfect place for some serious shopping!
Vanessa McAlpine, Events Executive at The Kennel Club, said, 'Discover Dogs is a fun event for any dog lover, and celebrates our unique relationship with dogs in addition to educating people about the importance of choosing the right breed for their lifestyle and making sure they buy a puppy responsibly. The event provides the opportunities for prospective dog owners to meet breeders and to learn how to care, train and live with different breeds and help make responsible choices when buying a puppy or getting a dog.

'

However, the show isn't just for prospective dog owners – we welcome dog lovers of all ages to come along and find out about the work of The Kennel Club, such as The Kennel Club Breed Rescue organisations who do fantastic work for dogs who aren't as fortunate as others. Thousands of dogs come into breed rescue every year, either because their owners cannot cope and didn't appreciate the commitment that dog ownership brings, or because they were mistreated. Unfortunately, despite there being more information out there than ever before, this year has demonstrated that people still continue to buy dogs on a whim. The show aims to give visitors the best advice, whether that's buying a puppy or rehoming a rescue dog, so that the most informed decision can be made for both the dog and its owner.'
---
NOVEMBER 2020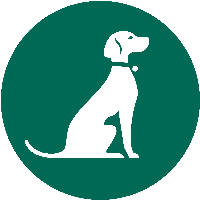 Crufts to Go Ahead Next Summer

The Kennel Club has announced toda

y that Crufts 2021 will take place next year on the new dates of 15 -18 July at the NEC Birmingham.
Crufts, which will be celebrating its 130th anniversary in 2021, was due to take place on 11-14 March 2021, but with much of the UK in a second lockdown and events and exhibitions still not being able to be held, it was looking very unlikely that Crufts in March was a foreseeable option
Following lengthy discussions over the last few months on how it would be possible to hold Crufts next year, it has been agreed to move the show to July when hopefully it is more viable
that the show can take place and that the situation with Covid-19 allows for it to happen. Changes to the show will be implemented to ensure more space is available for our exhibitors and visitors.
Said Vanessa McAlpine, Show Manager, 'We are absolutely delighted to be able to look forward to a special summer Crufts Dog Show taking place next year and are thankful to the NEC for being flexible in finding us an alternative date and of course all our sponsors, judges, exhibitors and trade stands for their continued support. The Kennel Club will be working with the dog clubs and societies who already have shows planned for these dates to offer them assistance and other options for their events.

There is optimism in the events industry as to the likelihood of summer events taking place with the new Crufts dates falling in a fortnight when hopefully some of our great British summer sporting events will also be returning. We know there are going to be many challenges and will need to remain adaptable to how the show will look as our priority is to not only the dogs, but our exhibitors and visitors whose welfare will always be at the forefront. We will continue to review the situation over the coming months and will adapt our plans as appropriate, however we are very excited to be able to plan for 'Crufts in the summer' to celebrate our wonderful dogs and to give our dog loving community something to look forward to next year.'
The Kennel Club hopes to be able to provide further information on how the show will look, including qualifications soon and will keep its website updated as it evolves www.crufts.org.uk.
It is hoped that Crufts 2022 will take place as normal on 10 - 13 March 2022.
---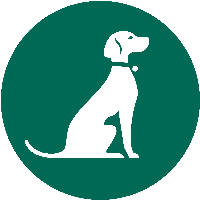 Cancellation of Licensed Events until at Least 2nd December 2020
It is with regret that, due to the recently introduced Government restrictions in England, the Kennel Club recommends the cancellation of licensed events until at least 2nd December 2020. Societies with events in Northern Ireland, Scotland and Wales should refer to the conditions stipulated by their Governments.
Therefore, those societies whose events have been cancelled should contact The Kennel Club to confirm the cancellation and to let us know whether the licence fee is to be refunded or deferred to a future show/trial. A form for this purpose can be found at www.thekennelclub.org.uk/forms/cancellation-of-shows and Club Secretaries also have the facility to cancel their event via the dashboard of their club profile on the Kennel Club website. This position will be reviewed again in line with Government guidance at the start of December.
---
OCTOBER 2020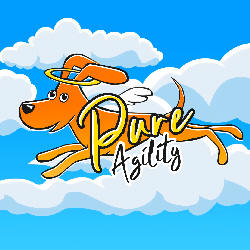 Pure Agility Covid Statement
We must inform all who attended our show on 17th October - not 18th October - that one person who attended the show has reportedly tested positive for Covid 19. The other four people who attended the same cohort group as this person have been informed.
After speaking with a Covid officer, we have been informed that those in the same cohort group do not have to self isolate, providing 2m social distancing has been maintained through out.
We have been messaged numerous times to ask who the person was. This goes against data protection and we will not divulge such information.
21st October 2020
---
SEPTEMBER 2020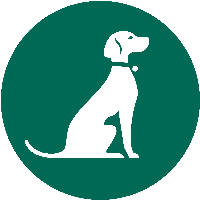 Kennel Club Announcement Regarding Crufts 2021
In light of recent government announcements, The Kennel Club has been discussing the holding of Crufts 2021 which is set to take place from 11th - 14th March at the NEC Birmingham.
The Kennel Club Board would like to reassure competitors, exhibitors and everyone involved in the dog world that it remains actively committed to holding the show next year. In particular, the Crufts team have been looking at different options for how Crufts 2021 might look. However, the most important aspect will be the safety of all those who attend and any possible negative impact that holding the event may have.
Vanessa McAlpine, Crufts Show Manager, commented, 'The Crufts Committee and events team have been liaising with the NEC and others to discuss how to make it possible to hold Crufts safely next year, ensuring that there is minimal risk of the transmission of Covid-19 and assuming indoor events will be able to take place.

'It is inevitable that Crufts won't be quite the same as usual due to the pandemic and that the requirement to follow current government guidelines will have an impact on hall capacities and other logistical issues. As such, it will be necessary to make some alterations to the show to enable it to take place, as with any large event in this current climate. We hope to provide more information on this when we can. However within this continually changing climate, further details including the qualification, may not be released until later this year and we ask for your patience in these unprecedented times.'
For up to date information on Crufts, please go to www.crufts.org.uk. The Kennel Club will endeavour to make announcements as soon as it can to any changes to the show.
29th September 2020
---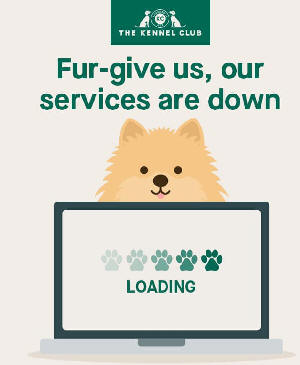 A Message for Those Planning or Attending Forthcoming Measuring Sessions
The Kennel Club on-line shop is currently closed for maintenance. It is hoped to have it available again from 30th September.
If you have any queries please email. Please note it is not possible to manually process your orders during this time, so please check back after 30th September.
Anyone that is currently waiting for Agility Record Books that have previously been ordered, they are currently being reprinted and it is hoped they will be available by the end of the week.
We are sorry for any inconvenience caused.
---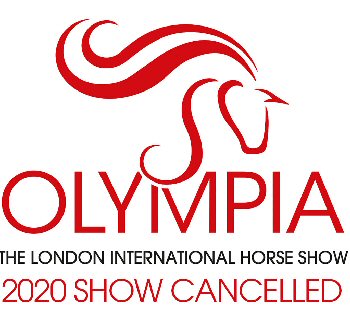 Olympia 2020 Cancelled

The Organising Committee of Olympia, The London International Horse Show announced today that with great regret it has taken the difficult decision to cancel the 2020 Show.

Over the last few months, the Olympia organising team has been looking at multiple scenarios to try to stage the indoor Show with the health and welfare of everyone involved at the heart of that decision-making process. Reluctantly, it has been concluded that it is not possible to run the event in December 2020 given the commercial implications of the government social distancing guidelines and the numerous additional Covid-19 safety requirements.

Unfortunately, this means that the Olympia feature events, including the Longines FEI Jumping World Cup™, the Olympia Grand Prix, the Puissance, the FEI Dressage World Cup™ and the FEI Driving World Cup™ qualifiers will not be held in 2020, along with the international displays and all of the traditional Olympia festive entertainment.
Simon Brooks-Ward, Show Director, said: 'My father, together with Clarion Events, started the Olympia Horse Show in 1972 and it has run every year since, meaning that this year would have been our 49th show. My brothers and I have attended every Show and therefore I completely empathise with the sadness felt by our visitors, who will not be cheering, laughing, and clapping in the Grand Hall this year. I also understand the disappointment felt by our competitors, officials, sponsors and particularly our trade stand exhibitors, who would have been particularly looking forward to the Christmas boost that Olympia gives them.

'Olympia holds a special place in the equestrian world's hearts. Generations of families have held their Christmas parties at the Show and many will not be able to imagine a Christmas without a visit to Olympia. However, we are looking forward to being back in 2021, with a bumper Show to celebrate our 50th anniversary.

'I am extremely grateful for the supportive messages we have received from the equestrian community over the summer and am only sorry that we are unable to be with them at Olympia this Christmas.'
The 2021 edition of Olympia, The London International Horse Show will return from Wednesday 15 – Monday 20 December.
14th September 2020
---


Agility Plaza Data Modelling Explained

One problem show organisers face is deciding on the best configuration of classes and the best way to mix grades for each height. This is especially difficult for Covid compliant shows where numbers need to be restricted and now that the KC allows allows progression classes to be capped to 50 dogs there are extra challenges. Make your caps too high and you may end up with more dogs than you can cope with. Make them too low and you might have too few dogs and lots of disappointed handlers. Worse, you might cap out of popular classes on day 1 yet still have less dogs than you would like with lots of space in other less popular classes.

Agility Plaza is using data modelling to advise show organisers the best way to resolve these challenges. This is informed by their huge database of show entry patterns.
Mike Brickman said, 'The exact details are complicated and technical, but I thought that people here would be interested in the basic breakdown of grades and heights so here goes.

Grades divide as follows:-

G1: 10.22%
G2: 10.60%
G3: 21.91%
G4: 14.73%
G5: 16.90%
G6: 12.38%
G7: 13.27%

With the 2019 rule changes for new dog with experienced handlers, I expect there to be an increase in the G2 percentage and a corresponding decline in G3 over the next year or two.

The breakdown by height is:

Large: 35.11%
Intermediate: 25.10%
Medium: 21.69%
Small: 18.10%
For detailed show planning Agility Plaza also takes account of the detailed grade/height ratios. For example, a greater proportion of dogs are G7 in Small than Large.'
If you are a show organiser and would like help to plan your show, then please get in touch with Agility Plaza . They can also advise you on Covid measures as they have done 14 show to date and more in the pipeline.
---