I


Agilitynet came into it's own during the Foot & Mouth Crisis in 2002 and has not looked back since. It's been here for you in t

imes of crisis, show cancellations, changes in rules and regulations, team selection and advances in technology. If it is news, we want to cover it regardless of affiliation. We can't be everywhere at once, however, so we rely on your input - and goodwill - to keep Agilitynet up to date so please email your show news to us as and when...
Please remind your show secretary to keep sending those updates to us and to include the name of the show, date(s), venue and other relevant details.
---
JULY 2021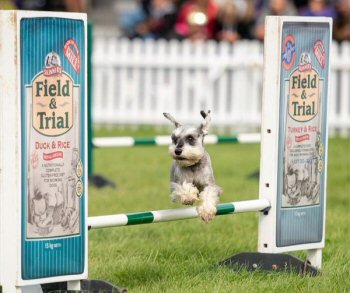 The Kennel Club Agility Stakes Announcement
T
he following dogs and handlers will soon be invited to compete at The Kennel Club Agility Stakes on Saturday, 11th September at Vale View Equestrian Centre:
Those who had qualified (and were on the running order for the event) for the Quarter-Final/Semi-Final at the International Agility Festival in 2019

Those who had qualified for the 2020 Quarter-Final/Semi-Final, and had their qualification carried forward to 2021

Those who have qualified for the 2021 Quarter-Final/Semi-Final from the heats which are scheduled this year
The top two sets of invitations will be sent to competitors early next week. All competitors must RSVP by 30th July.
The last set of invitations will be sent to competitors after the last heat (Kingdom of Fife) in August. These handlers must RSVP by 16th August.
All competitors competing at this event will be charged £10 through First Place Processing. The payment deadline for the event is 31st August.
If you have any questions regarding the event please email agility@thekennelclub.org.uk
5th July 2021
---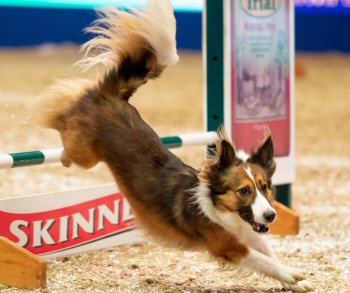 The International Agility Festival Information
First Place Processing has emailed all those attending the International Agility Festival with a Test & Trace form to complete in line with current Government guidelines. If you have not received this email and you are attending the event, please can you complete this form.
Measuring
If your dog requires a Kennel Club measurement or an Agility Team GB Height Classification, please complete the following form to pre-book a slot Please note the form will close on Monday, 26th July. If you have not been able to pre book a measuring slot in advance, please do speak to a staff member at the secretary's office at the event who will be able to assist.
Eye Testing
Potentially there will potentially be BVA/KC/ISDS eye testing held at The International Agility Festival (12-15 August) on either one or two days, depending upon demand.
The Eye Scheme examination is a physical eye exam carried out by expert veterinary ophthalmologists to identify inherited and non-inherited eye conditions. Screening your dog gives you information on their general eye health and allows breeders to screen their breeding stock for known and emerging inherited diseases before the dogs are bred from. To find out more about the BVA/KC/ISDS Eye Scheme, please see eye screening on the KC website.
If you have any queries, please direct them to agilityfestival@thekennelclub.org.uk
3rd July 2021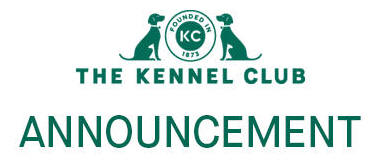 Agility Liaison Council Nominations Deadline Extended until 21st July 2021
The closing date for nominating a representative to one of The Kennel Club Liaison Councils has been extended by one month to 21st July 2021.
In relation to the Agility Liaison Council, nominations are still being sought in the following areas:-
Wales

North East

South East / East Anglia
Representatives of all Kennel Club Liaison Councils are elected for a period of three years and the current term of office of representatives ends on 31st December 2021. Therefore, this nomination is to elect a representative for the next term of office (1 January 2022 - 31 December 2024).
Nominations should be submitted using the form on The Kennel Club website at bit.ly/3hKwnSI
2nd
July 2021
---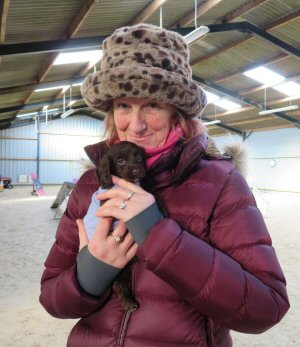 Lesley Olden Retires from the ALC
After 30+ years as an area rep on the KC Agility Liaison Council, Lesley Olden has decided it is time to hang up her boots and won't be standing for re-election.
Back in the 80's, she said, 'I was asked to sit on the ALC. It was felt they had too many men on it and needed a woman who was competing at the top with an unbiased opinion, and apparently I fitted the bill.

During my time on the ALC I've been part of a number of committees and seen many changes including:-

Dog heights from two to the current four

Grades from 2 to the current 7

Lowering jump heights

Introduction of rubber contacts

Being on the Working Party to introduce Championship Status to Agility, way back in 1999

Working on the Measuring Process from scratch

'I hope to still be involved in measuring, something very close to my heart... crazy person that I am. I'll miss my outings to London - being crammed in the underground carriage with my nose up against somebody who has eaten a hot curry the night before, the Southwest Trains' coffee and all the people sitting next to me eating stinking food. Happy days really.
'T
hank you to my co-reps over the time - Chris Huckle, Tony Griffin and recently Martin Tait. All of you who've made it fun and supported me.'
If there's anyone out there in The South and Southwest Region who would like to stand for election, get in touch with Lesley so she can point you in the right direction as the new term starts in January 2022.
1st July 2021
---
JUNE 2021

UKA Late Entries Have Changed
From now on you can select exactly what you want to run online for your late entries. Here's what to do.
Shortly after pre-entries close (four days), late entries open.


From the web page, go to 'Enter a show.' In the last column, it will tell you when the late entries open. Alternatively click 'Enter show late entry' or if you want to add to your existing pre entry click 'Add late entry.'


The entry process is almost identical to making a 'pre entry.' The only difference is that you pay at the show. Camping and postage are not available this way. Most shows will allow late camping to just turn up. See the front page of the schedule.


You can edit / add / cancel your late entry online up until 7.15am the day of the show. When you arrive at the show, visit the Secretary's tent and pay. Your runs will then be added directly to the scoring system.


Checking in at the ring has gone!


At the show, you can still enter or add / edit your online entry before you pay. You will need to have decided what you wish to enter before visiting the Secretary's tent.
Greg Derrett said, 'We highly recommend you book online as there will be a queue for 'payments only' and a queue to 'make or edit entries.'
GT June on the 25th is the first show offering this facility.
15th June 2021
---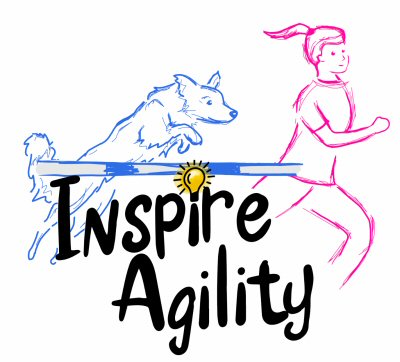 Inspire Size Matters
A question was raised if Inspire Agility Shows will become bigger in future.
Here are organiser Ruthie Pegs thoughts. ''I'm keeping small for the time being. It's not just the work of more rings, it's the higher level of arousal in dogs and stress of handlers I'm keen to address with my MSc in Clinical Animal Behaviour studies, plus I'm passionate about improving agility dogs welfare. I have several ideas within this area such as supporting and developing judges' (courses designed with dogs line at mind, whilst meeting competitors needs. I believe that happy competitors mean happy doggies, happy judges and happy show). Let's see how my research progresses.'

15th June 2021
---

Dartmoor KCIAF Team Qualifier Call for Entries
Dartmoor DTC is delighted to be holding their first ever KCIAF Team Qualifier for Large and Intermediate dogs at their Premier show near Wellington, Somerset on 3rd July.
Sue Hamer-Moss, Dartmoor Show Secretary, said 'We have worked really hard to get this qualifier over many years, but so far, there are very few entries! The judge will be our very own South and South West KC liaison officer, the hugely experienced Martin Tait. The venue is fabulous with lovely views, large camping site and a huge field to exercise your dogs in. We also have the YKC qualifiers, 3 standard classes per dog, anysize and a range of special classes for returning or young dogs. The majority of rings will be fenced. Come and join us!'
The show is on Agility Plaza (www.agilityplaza.com). Closing date 4th June.
2nd June 2021
---
MAY 2021

Changes to KC Agility Measuring Regulations
The Kennel Club has approved the following changes to the regulations for agility.
The below regulation has been added to allow for handlers to compete as part of Agility Team GB with no concerns regarding measuring out, and it would also assist those handlers whose dogs had been measured in to a height category, and had undergone an additional measurement, but which were repeatedly subject to criticism due to a perception that they were competing at the 'wrong' height.
The new regulation allows for an owner to request for their dog to be moved in to the next higher height, which will be for the lifetime of the dog, with no further changes of height permitted. Dogs should have completed the measuring process before this is undertaken.
Please note, that while there is the option to send a Record Book to the Kennel Club office to be signed, there are minimal staff in the office at this time and therefore it is not advisable to send any physical post.
Addition of new regulation Regulation H(1)(B)4.(17)
(Subsequent regulations renumbered)
TO:
At any time should an owner request to move a dog into the next higher height category they may do so, and it will be for the lifetime of the dog, with no further changes of height permitted. If the dog's owner(s) wish to take this course of action the dog's record book should, with the written permission of the owner(s) or in the presence of an owner, be signed by 2 senior measurers without being measured. In the case of a dog in joint ownership written permission must be provided from all of the owners. Alternatively the record book should be sent to The Kennel Club with a request that the dog's height be amended with a letter from the owner(s) giving consent for this to happen. (Effective 1 July 2021) (Insertion in bold)
The below regulations have been added and amended in order to ensure that all necessary requirements of the measuring process were included in the regulations, and not just in The Kennel Club Code of Best Practice for Measuring Agility Dog Heights.
Regulation H(1)(B)4.(2)
TO:
(2) Dogs competing in small, medium or intermediate height categories must be measured for competition and must be at least 15 months old before their first measurement. Competitors must ensure that their dog is measured prior to their first competition and that the dog's Agility Record Book has been signed and dated by the measuring officials. (Effective 1 July 2021) (Insertion in bold)
Regulation H(1)(B)4.(3)
TO:
(3) Dogs must be registered with The Kennel Club on either the Breed or Activity Register before being measured. (Effective 1 July 2021) (Insertion in bold) (Subsequent paragraphs to be renumbered)
Regulation H(1)(B)4.(4)
TO:
(4) A second measurement must be carried out on any dog that has had a first measurement between 12 and 24 months after the first. (This excludes dogs measured Large with the second measure struck out by the measurers). (Insertion in bold) (Effective 1 July 2021)
Regulation H(1)(B)4.(5)
TO:
(5) If the second measurement places the dog in the same height category as the first, this will be the final measurement. However, if the second measurement places the dog in a different category then a third measurement must be carried out within two calendar months by two measurers, both of whom must not have measured the dog on a previous occasion. The dog's height category will be that confirmed by two out of the three measurements. The dog should compete in the original height category until the final decision has been made. (Deletion struck through) (Effective 1 July 2021)
Regulation H(1)(B)4.6
TO:
(6) For all measurements, neither measurer must have previously measured the dog nor must the dog be owned or part owned by them, owned by a partner, member of their family or been previously entered for competition by them(Effective 1 July 2021) (Insertion in bold) (Subsequent paragraphs to be renumbered)
More information about agility can be found on The Kennel Club website at thekennelclub.org.uk/events-and-activities/agility. Please direct any enquiries regarding the above regulation changes to wda@thekennelclub.org.uk.
---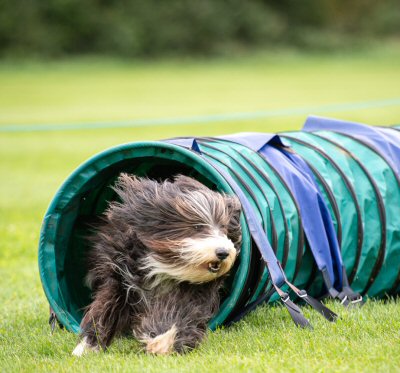 Photo: Yulia Titovets
Entries Now Open for the World's Largest Agility Show
The 16th Kennel Club International Agility Festival (KCIAF) will take place from 12th – 15th August 2021 at Rutland Showground. Online entry is now open for show which is returning following on from last year's cancellation, in the wake of the Covid-19 lockdown.
During the Festival, 18 rings will be set up to host the competition, which will feature dogs of all agility grades and sizes, from all over the world, with over 200 separate classes taking place.
Entries can be submitted online at First Place Processing with payment open from 7th-16th June 2021. There will beno postal entries in 2021.
Classes include:-
The British Open is for all FCI Grade 3 dogs, British or Irish Grades 6 or 7 dogs or dogs holding a Masters or Championship title in the USA. The top seven Large dogs, seven Intermediate, seven Medium and seven Small dogs, together with the top overseas based competitor from each size group, qualify for the British Open final at Crufts 2022.


The Novice Cup has changed going forward from 2021. The festival will see a Novice Cup qualifier take place on Thursday, 12th August, but please note that there will be no Semi-final this year. The qualifier is open for dogs graded 3, 4 and 5. Dogs and handlers who qualify for the Semi-final will have their qualification carried forward to the Semi-final at the International Agility Festival in 2022.


The Starters Cup is for all Grade 1 and 2 dogs. The top six Large dogs, six Intermediate, six Medium dogs and six Small dogs from the Semi-final round of The Kennel Club Starters Cup will be invited to compete at the final at Discover Dogs 2021.


The Young Kennel Club (YKC) Pairs is open to YKC members only, aged between six and 24 years. Pairs must both use the same size dog. Once a qualifier has been entered, members may not switch dogs or handlers. The pair who are placed first in each category will qualify for Crufts 2022.
The Young Kennel Club Agility Dog of the Year and Under 18 Years Jumping are open to all YKC members aged 6-17 years. If a member and dog combination accumulate 30 points or more, they will qualify for Crufts 2022. Members may qualify with a maximum of two dogs for this competition. As soon as a dog has qualified for this competition at Crufts 2022, it may not be entered into any further qualifying heats.
The Kennel Club International Agility Festival welcomes all dogs and is supported by Skinner's. To ensure the safety and security of participants, spectators, volunteers and staff, The Kennel Club will be continuing to monitor Government advice and the Covid-19 situation.
William Delamore, Group Commercial Director for Skinner's said: 'We are proud to be the headline sponsor of the International Agility Festival for yet another year. Our Field & Trial range has been nutritionally formulated to support working and active dogs and is ideal for performance dogs that compete in agility. Our team will be on hand to offer nutritional advice to competitors and visitors at Rutland Showground throughout the show. Until then, we would like to wish all of those competing and training for the event the very best of luck.'

Vanessa McAlpine, Events Executive at The Kennel Club said, 'It has been a really tough year, and we know so many dog owners have really missed having their usual annual opportunity to display the hard work they've dedicated to agility. Therefore, we hope to see plenty of familiar faces back at the festival, as well as those beginners who may have picked up agility during lockdown as a way of strengthening their bond with their dog, and what better way to start a new hobby than at the world's largest agility festival.'
More information on The Kennel Club International Agility Festival can be found at thekennelclub.org.uk/IAF or via The Kennel Club's dedicated Facebook page: facebook.com/groups/agility.news.thekennelclubuk/
20th May 2021
---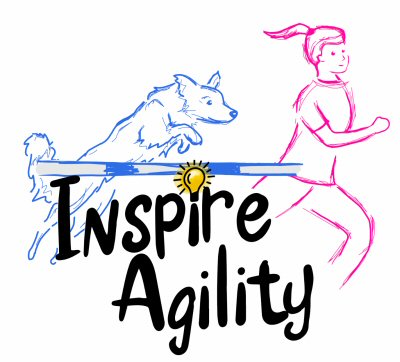 Inspired Shows
A question was raised if Inspire Agility Shows will become bigger. Below are organiser Ruthie Pegs' thoughts on the matter.
She explained, 'I'm keeping the shows small for the time being. It's not just the work of more rings. It's the higher level of arousal in dogs and stress of handlers.

I'm keen to address with my MSc in Clinical Animal Behaviour studies, plus I'm passionate about improving agility dogs welfare - I have several ideas within this area. I want to support and develop judges with courses designed with dogs line in mind, whilst meeting competitors needs. Happy competitors, happy doggies, happy judges, happy show. Let's see how my research progresses.
18th May 2021
---

Bretford Show 2020 Gesture
Bretford DTS has made the following offer to competitors who missed out on their show last October.
Graham Taylor, Hon Secretary, said, 'We know that law prevented some from attending our October 2020 show that had entered dogs at this show. May we offer those handlers the chance to enter our 2021 event on Saturday, 23rd October without cost for those dogs.'
Please email with the following information:-
Your name

Your KC dog's name

Amount paid
Any application is needed by 30th June 2021 when the offer closes.
For more information, contact Graham Taylor. 2 Medley Grove Leamington Spa CV31 2GA. Tel. 01926 315335
17th May 2021
---

Agility Team GB Inaugural – Save the date 2021
The Kennel Club and the Agility Team GB Management Team will be running an Agility Team GB Inaugural event on 10th and 11th July at Pure Agility, Tamworth. This is a great opportunity for handlers and dogs to compete against the current Agility Team GB PSQ competitors on Agility World Championship Championships (AWC) courses from this year's judges as well as having exposure to the Agility Team GB Management Team.
Both days will have two runs - an agility and jumping round. From each days combined result, the winning partnership and the highest placed Junior in each height, will progress straight in to the 2022 Try Out Events. Seniors will progress to both the European Open and FCI Agility World Championships Try Out (subject to their eligibility) and Juniors to the JOAWC Try Out. If this winning partnership is not already part of the current PSQ process, they will, of course, be invited into the process as well as progressing straight to the 2022 Try Out events.
Entries will be charged at £20 per dog and will be live on FPP on Wednesday, 16th June, following the Government's announcement on relaxing social distancing on Monday, 14th June.
Please note it is anticipated that at least 80 spots will be available to those handlers currently not qualified for the PSQ, so don't miss this opportunity. If you are not successful initially in gaining a space you will be added to a waiting list. Payment deadline date is Wednesday, 23rd June. If you would like further information about this event please email
16th May 2021
---

SWAP Refunds
The South West Agility Processing (SWAP) website will be closing soon and will not be processing any further shows.
A large number of people have money in their SWAP accounts which needs to be returned.
There are three options available to return this money.
If you have an Agility Plaza account, the money can be transferred to this account automatically. For this we would require your Agility Plaza payment reference code and your SWAP code.


You can have the money transferred to your own bank account, in which case we will require your SWAP code, bank account name, your sort code and account number.


We can make a donation to the gility charity Forever Agility which supports agility people in need. The donation would be to support previous donations in memory of Clive Hildersley who was one of the original founders of SWAP.
Account holders with a positive monetary balance should have received an email from us already, but if you think you have money in your account and have not had an email from us or you cannot remember your login to check your balance, please contact us at admin@swap-live.com.
The SWAP Team would appreciate your response to this request as soon as possible.
13th May 2021
Stop press... Absolutely thrilled to announce that due to people's generosity, we have already been able to donate £1000 for Forever Agility in Clive's name. Thank you.
18th May 2021
---

Entering shows on FPP in 2021
Competitors are
strongly advised to check that they can access their accounts on FPP and that all their details are up to date ahead of the release of schedules for shows that are still planning to go ahead this year.
Due to the continuing uncertainty as to whether or not shows will be able to take place, for the remainder of this year, when entering a show on FPP, you will not be able to pay immediately if entering more than 10 days before the closing date. Prior to this time you will be informed that your entry has been saved and that you will be contacted via email when payments can be accepted. This should happen 10 days before the closing date, so if you do not get such an email, please check your account first to see if the Pay Now option has appeared for the show.
This does mean that for the remainder of this year anyone who wants camping will initially be placed on a waiting list for all shows offering camping. When you have selected your class(es) and click to enter the show you will see a prompt to add yourself to the camping waiting list. All entries are time-stamped so we will know the order in which people are added to each list. We will move people onto the main camping lists on a regular basis and inform people asap if they have a pitch and ask for your camping requests at that time if the show is offering allocated camping. We will also periodically inform you if you are still on the waiting lists so please try to refrain from contacting us to find out if you have/haven't got a pitch at a particular show.
https://www.firstplaceprocessing.com/
12th July 2021
---

Agility Team GB Announcement
The Kennel Club and the Agility Team GB Management Team would like to announce that the following handlers and dogs have progressed from the Open Showcase event which took place online on Sunday, 25th April, onto the Agility Team GB Pre-Selection Qualifier for 2022. The Pre Selection Qualifier is part of the qualifying process in potentially being selected for Agility GB Team at the EO and AWC).
The top 10 x Large, 6 x Medium and 6 x Small were chosen from the analysis of their results, and one Large dog was selected as an addition due to the performance level demonstrated.
Alan Short with Lalapaws Oh Ya Dancer

Angel Eley with Licosateria Make Way for Dex

Dalton Meredith with Fandabidozi Eclipse of Dust

Debby Simons with All Zet Dare to Do It Finley

Dylan Osborne with Devongem Well Jelly Baby

Gemma Platt with Hidensika Little Miss Chaos

Hannah Grantham with Northborders Wasnt Rushed

Iain Patz with Comebyanaway Wild Streak

Jayne Anderson Armstrong with Tottlefields Totally Tipsy

Jemma Brown with Hillsidejemz Wizzy Kizzy

Jen Slade with Freyasway Disco Araminta

Karen Lawlor with Eceni Red Moon

Karen Marriott with Comebyanaway a Touch Crazy

Laura Chapman with Leebeardream Come True

Laura Short with Lalapaws Make Mine a Bellini

Lisa Duggan with Nedlo Girl Up North

Martin Reid with Lilhaze Spring into Shape

Matthew Burdett with Licosateria Final Frontier

Natasha Wise with Tottlefeilds Flipping Bizzy

Sarah Paterson with Devongem Gold Supremacy

Sarah Prentice with Shazonfire's Time to Be Wild

Stuart Harmes with Darleyfalls Bam Bam

Toni Smith with Cherryhog Bright Future
Greg Derrett, Team Manager said, 'Congratulations to all the above handlers and dogs. We look forward to welcoming you onto the Agility Team GB process!'
4th May 2021
---

Agility is Live and Well with Agility Plaza
On 1st May, Agility Plaza founder Mike Brickman celebrated the return of shows with the following statement.
He said, '
Today we have 17 rings on the go at Covid compliant shows across the country. Over this weekend alone we have nearly 9,000 entries booked. Since the crisis begun we have processed around 80,000 entries and helped put on 51 safe shows. We would like to say a massive 'thank you' to our partners (below) who have worked so hard to keep the sport going in such difficult circumstances. Their dedication and ingenuity has kept hope alive for competitors and provided a small escape to 'normality.'
Kelluki Agility

Phase Purple Agility Training

Pure Agility

Fidos Agility

Somerset West Agility Training

Freeways Agility Break (FAB)

Wessex Agility Club

Frittenden Dog Agility

Lapford Dog Club

Nedlo Agility Club

Bretford Dog Training Society

DBDT

KS Training

Inspire Agility

LETS Go Manor

Newton Heath DTC

Country Shows Agility
'With restrictions easing off we are looking forward to working with them and our other partners to get agility back on track during 2021 and beyond.'
2nd May 2021
---
APRIL 2021

FMBB World Championships News
On 26th January 2021, the FMBB Board had a meeting with its organisers concerning the World Championships in Greece.
Over the
past months, they have followed the Covid 19 situation very closely. Due to the recent worldwide developments, they have had to make a difficult decision to cancel the 2021 World Championships.
After thorough consultation and taking into account all possible parameters, they have decided to to move the 2022 show to the same location in Greece.
The FMBB Board and its organisers wish to emphasize that they do not want to take any risks that could endanger the wellbeing, health and safety of everyone involved.
30th April 2021
---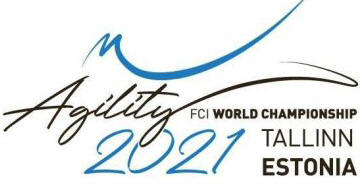 Agility World Championships Official Announcement
The whole world is seriously influenced by the Covid-19 virus pandemic. Nevertheless the Estonian Kennel Union and the 2021 FCI Agility World Championship organizing team has continued with preparation to welcome participants and spectators from all over the world to Tallinn, Estonia.
The situation worldwide changed dramatically in March 2020. We were very sorry to postpone AWC 2020. We were optimistic and hoped for news of the situation improving this year, but unfortunately this is not the case.
Almost all European countries have some kind of restrictions for competitions and travelling. In many countries the agility competitions have been not allowed since last fall. There are also restrictions for dog training or it is not allowed indoors at all. The Criteria for qualification for the FCI Agility World Championship differs in each country. Normally the qualification is based upon some tournament or a series of tournaments. For all of the countries it is impossible to complete them now and we even do not know at this moment if they can be held at all. We also see that some countries are stricter in quarantine than others, this doesn't provide fair conditions for all possible participants.
Taking into account all of the above mentioned the organizing team and Estonian Kennel Union have decided that Estonian Kennel Union will not host the FCI Agility World Championship 2021.
We hope you all will agree with our decision that in the present situation we cannot host FCI Agility World Championship that is worthy of its name. Thank you in advance for your understanding, and we hope to see you all safe and healthy soon.
29th April 2021
---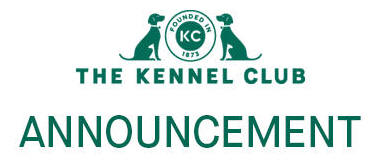 KC Survey Reveals that Majority of Competitors Want Events to Return ASAP
An online survey recently carried out by The Kennel Club has revealed that 60 per cent of competitors want events to return as soon as possible, it has been announced.
In the same vein, 55% of judges and 53
%
of event organisers would also like to see shows and trials resume as soon as government regulations allow in relation to the Covid-19 pandemic.
Looking further ahead, an even more optimistic figure of 97 per cent of competitors said they would be happy to return to events within a year of lockdown easing. Similarly, 96
%
of judges and 84
%
of event organisers would like to return to their hobby within the same timeframe.
The survey was completed by a total of 8,036 people last month during the UK-wide lockdown. It was designed to gauge the views of respondents in relation to the prospect of the phased and safe return of licensed events.
In order to assess the views of the widest possible spectrum of those who participate in such events, details of the survey were emailed to more than 13,000 Kennel Club competitors and other 'stakeholders' such as judges, organisers of events, Young Kennel Club members, tradestand holders and spectators. The survey was also publicised via the canine press as well as across The Kennel Club's social media channels from where it was shared widely.
While most respondents are keen to see a swift return to competing, the survey revealed that 63 per cent of those who compete at dog shows are not comfortable or sure about attending indoor events in the short-term period.
In other findings, 78
%
of respondents said that they want to be included on competitor/exhibitor mailing lists overseen by The Kennel Club, while the majority want to see more announcements from The Kennel Club in relation to forthcoming events. The majority also want societies to publish their Covid-safe arrangements prior to their show; they also want to see The Kennel Club give more support to clubs, it was revealed, among other findings.
Kathryn Mansfield, Kennel Club Secretary, said, 'The Kennel Club is delighted that more than 8,000 people took the time and effort to complete our survey and we would like to thank everyone who took part. The information supplied will prove very useful going forward as we navigate our way out of the pandemic when we are able. As always, the health and safety of all participants at Kennel Club licensed events must remain our main priority.'

Tony Allcock OBE, Kennel Club Chairman, added, '

The mere fact that more than 8,000 dog owners completed our survey is a sure sign that the passion that people feel for our hobby has not been diminished, despite the many challenges we have all faced throughout the past year. Please be assured that the various governance committees of The Kennel Club as well as the staff all remain committed to assisting registered clubs and societies in whatever way we can as we work towards the day when we can all meet again in the company of our beloved dogs. Roll on, that day!'
To see the latest Kennel Club advice and guidance regarding licensed events, including details of suspended/relaxed regulations across all canine disciplines, please visit thekennelclub.org.uk/resumptionofevents .
Please direct all enquiries about breed show regulations to breedshows@thekennelclub.org.uk. For other canine activities, please contact wda@thekennelclub.org.uk. Any queries relating to show dates should be sent to sass@thekennelclub.org.uk.
13th April 2021
---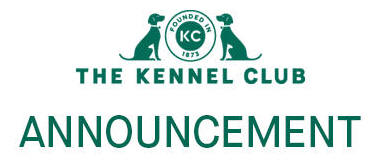 KC Guidance on Restarting Shows and Events
Following the Government's 'roadmap' announcements, The Kennel Club will not be extending its previous recommendation to cancel future licensed events but supports a safe and phased return to licensed events. New guidance for clubs and societies which might be considering holding licensed shows and other events as lockdown restrictions are eased across the UK has been issued.

In releasing this information, The Kennel Club is naturally mindful of the large loss of life caused by the pandemic over the past year and acknowledges that a certain proportion of people who normally attend Kennel Club events may feel apprehensive about when they should return. As always, the health and safety of all participants must remain a top priority.

Clubs and societies must of course follow Government and local restrictions and guidance at all times, and that these can and will vary depending on the Governments of England, Northern Ireland, Scotland and Wales. Societies should also take into account where their exhibitors and other attendees may wish to travel from, and note any difference in the government guidance for these areas.

The new guidance offers a step-by-step guide to pre-event planning, focusing on an essential financial risk assessment which societies are strongly advised to conduct so that an informed decision whether to go ahead with an

e

vent can be made. A sample financial risk assessment document is available on The Kennel Club website at thekennelclub.org.uk/resumptionofevents (scroll down the page to the 'financial planning' tab). This document can be used and adapted to suit each type of show or competition.

Those considering organising a licensed event this year and even next year are strongly advised to prepare a financial risk assessment to determine whether their society's finances are strong enough to absorb a late show cancellation should circumstances outside of the society's control make it impossible for the event to go ahead.

As part of this exercise, it is The Kennel Club's view that it is essential for societies to review their supplier contracts, including the venue contract to clearly understand the lead-in times for payments for each of these. The individual timelines can be added to the risk assessment to provide a clear picture of when the decision to go ahead with an event needs to be taken and the financial implications of a cancellation after this date.

The financial risk assessment will be a useful tool to help monitor expenditure against budget during the whole event planning process.

The Kennel Club recommends that clubs and societies follow the following steps when planning future events:-

Step 1
Review all supplier contracts e.g. marquees, catering, toilets to identify key dates when payments are required.

Add dates and payments to the financial risk assessment.
Step 2
Review venue contract and contact venue to identify (a) when key payments are due (b) identify venue's additional requirements for Covid security and show's Covid risk assessment (c) identify any additional costs as a result, and (d) confirm requirements for venue capacity and assess this requirement for its effect on the event's estimated income and expenditure.

Add dates and cost implications to the financial risk assessment.
Step 3
Contact local authority (usually the Environmental Health Office which manages compliance with local regulations). Establish what it expects to receive and when to allow for its consideration as to whether the event can go ahead. A standard letter about licensed events is available on The Kennel Club website.

Add any additional resulting expenditure to the Financial Risk Assessment.
Kathryn Mansfield, Kennel Club Secretary, said, 'The Kennel Club appreciates that many societies have been placed in very difficult circumstances over the past year or so and most have taken the decision to cancel events, sometimes more than once, due to the prevailing Government restrictions and the course the pandemic has taken.

'Now that all Governments are working cautiously to the opening up of society, The Kennel Club fully understands that some societies will naturally want to start planning for future licensed events while maintaining the health and safety of all attendees as a main priority.

'Societies are encouraged to make use of the financial risk assessment and guidance available on The Kennel Club website to help them make an informed decision about whether to proceed with plans for an event, and should also look to publish their Covid security measures as soon as possible, for the benefit of exhibitors, competitors and all other participants who will then also be able to make a more informed decision about their participation."

Tony Allcock OBE, Kennel Club Chairman, added, 'The past year has been the most turbulent one within living memory for the vast majority of people who take part in licensed Kennel Club events. Among the greatest frustration felt has no doubt been that of organisers who have sometimes faced the test of postponing an event only to find out later that the new chosen date is not viable either.

'This has resulted in having to book, re-book and cancel venues, as well as dealing with all the extra paperwork involved in rescheduling judging appointments and other arrangements. The Kennel Club definitely sympathises with everyone having to process the increased workload created by such a situation.

'I would urge event organisers to make good use of the guidance on The Kennel Club website, which is updated whenever possible. The safe and phased return to the hobby we all love is something we all look forward to more than ever and I personally cannot wait to greet as many of you in person as I can when that day finally arrives."
Please direct all enquiries about breed show regulations to breedshows@thekennelclub.org.uk. For other canine activities, please contact wda@thekennelclub.org.uk. Any queries relating to show dates should be sent to sass@thekennelclub.org.uk.
13th April 2021
---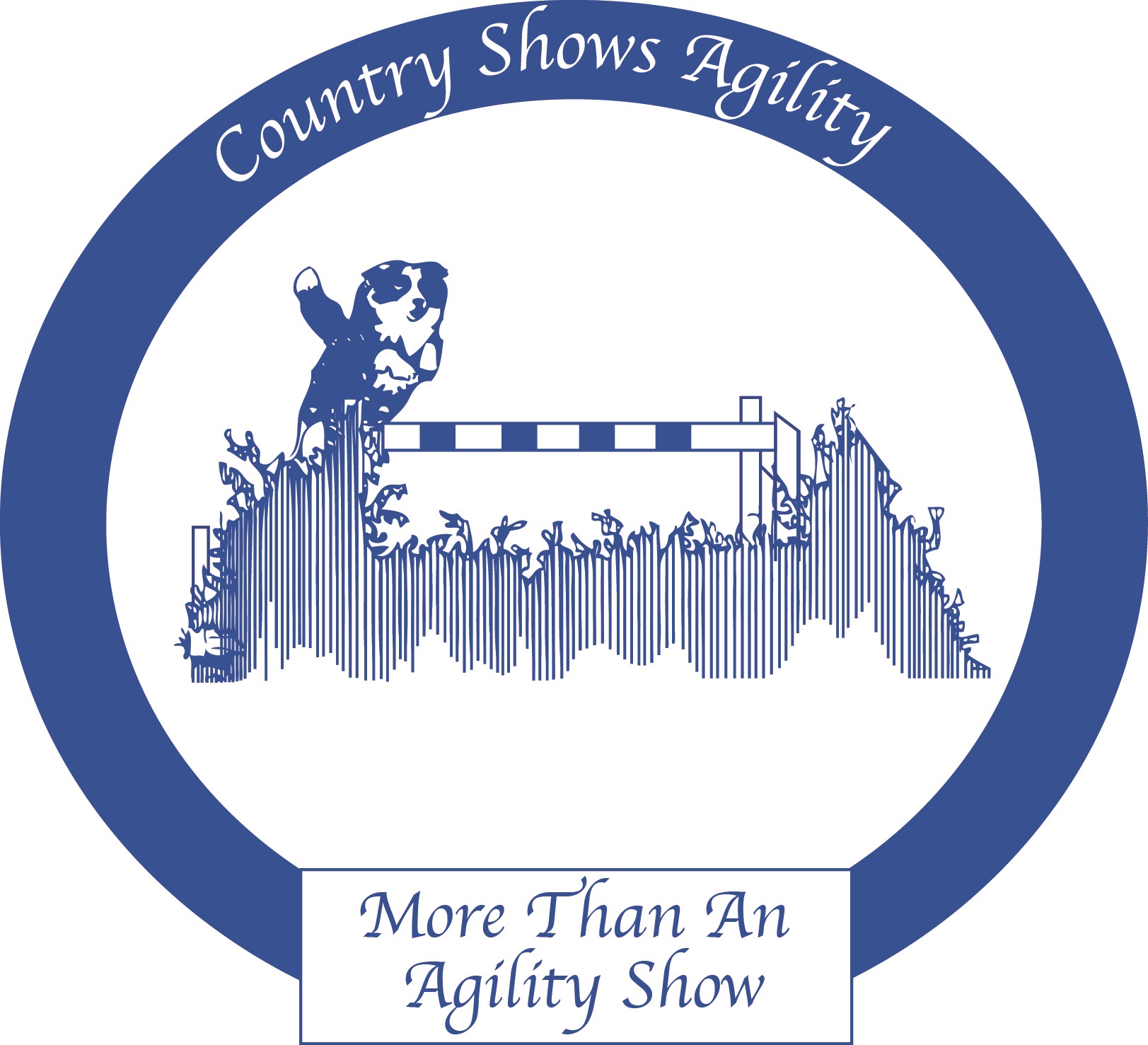 Agility Hope Challenge Extends Closing Date
Graham Taylor of Country Shows Agility has contacted Agilitynet to say that the closing date for entries for the Agility Hope Open Agility show on 2nd & 3rd May as been extended to 14th April.
He speculated, '
It's been suggested that many have lost the habit of entering a show after so long away or that either the handler or dog are not as match fit as they might wish to be. Tell me about it.
'Maybe your connections don't realise that we have just two rings on a full-size football pitch, walking the course 'normally' and with all the support facilities including bacon rolls you have come to expect for a great day out.
'So for those who might have missed it so far, we have extended the closing date to Wednesday, 14th April so you now have over a month to get match fit to start your Agility season.'
---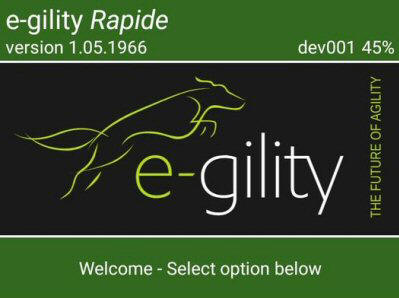 An Exciting Announcement from Agility Plaza
Mike Brickman, founder on Agility Plaza, has been spending his time during lockdown developing an exciting new product to move show technology.
It's nearly six years since we took our first tentative steps to making agility competitions paperless with our e-gility system. May 2015 at Agility Rocks was our first trial of scriming on tablets and by the end of the year, we were running whole shows electronically. Back then this was pioneering and it took some years for most shows to become 'paperless' as other suppliers copied our original ideas.

Technology has moved on a lot since then and both mobile devices and network technology have improved considerably. So in the spirit of 'Building back better,' we have been working on a totally new system for the post-Covid world.

E-gility Rapide is our brand new paperless system. Gone are the e-reader tablets, Gone are the bulky control boxes, Gone is the need to keep everything in cumbersome waterproof cases. Instead we are switching to a new generation of handheld devices that are totally waterproof and have their own mobile broadband capability.

And because our new devices hold the show's entire database, there is no need to wait around while each page is being downloaded. 'e-gility Rapide' is just that – super fast with near instantaneous page loading and responsiveness. This also means the system can be used at sites with poor or intermittent mobile coverage (or even no coverage).

This weekend sees the system's simultaneous launch at our three Easter shows. Although it is early days, we already have innovative features such as our 'eyes on' scriming that avoids the Scrime needing to glance down to check that they have pressed the correct button. Instead the device uses it's Alexa like capability to tell the user which button was pressed. Full attention can be on the judge for more accurate scoring.

Over the course of 2021, we will be continuing to develop the system to take paperless shows to new levels with lots of exciting features that were simply not possible with our old technology.
Watch this space!
1st April 2021
---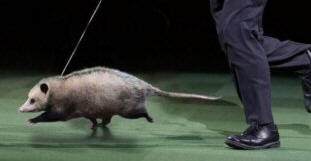 New Agility Breed Announced
The Kennel Club has announced a new addition to the Terrier Group, effective 1/4/21. The Silver-Coated Pouch Terrier is known for his hardy constitution and characteristically 'wobbly' but surprisingly efficient movement, capable of tremendous reach and drive. The KC gives plenty of accolades to the new breed, including its hardiness and minimal maintenance requirements. The breed requires a bath only about once a year or whenever he becomes smelly.
Training for the Pouchie can be a challenge as they tend to be quite stubborn.
1st April 2021
---
MARCH 2021

Crufts 2021 Cancelled
It is with deep regret that The Kennel Club has decided to cancel Crufts 2021, which was due to take place from 15 – 18 July. This is owing to ongoing uncertainty due to the Covid-19 pandemic and in consideration for the health and safety of all its volunteers, judges, exhibitors, sponsors, trade stand holders, visitors and staff.
For many months, ongoing discussions have been taking place with the NEC and other parties in trying to find a way forward in making it possible to run this year's show in a Covid-secure way.
The opening up of events in general, especially those that take place inside is still unclear and The Kennel Club's priority must be the health and safety of all those mentioned above. The Kennel Club also recognised that clarity was required now to mitigate any commitments that all our potential participants may undertake.
Over the past few weeks, The Kennel Club commissioned a survey asking for opinions from those in the canine world on returning to events and although it has been very reassuring to see that 60% would like to get back to their dog activities as soon as it is safe to do so, it was noted that 63% did not feel comfortable or were unsure about attending an inside event in the near future.
Tom Mather, Crufts Chairman, said, 'We are very disappointed that we have had to cancel Crufts for the first time since 1954, in what would have been its 130th anniversary year, and it is a decision we have not taken lightly.

e have tried desperately hard to make this year's show happen, including the decision we took last November to postpone the event to July. However, of course this was before we were hit by the devastating second wave of the pandemic.

hen this decision was taken, we were optimistic that the situation would be such that the show could be held. However we appreciated that there was a possibility that holding the show in the summer under certain restrictions could also, in some respects, do the show a disservice. We were disappointed that, even though we carried over the qualification from 2020, we would still be limited on our entry numbers and wouldn't be able to welcome as many dogs back as we would have liked.

t would also be regrettable that there was a strong possibility that many of the popular events and features of the show, such as obedience, the Good Citizen Dog Scheme, Young Kennel Club ring and Discover Dogs, would not have been able to be included under the restrictions which could be imposed.

Finally, in light of recent announcements and the emergence of a third wave of coronavirus in Europe, it was looking extremely unlikely that both our overseas judges and exhibitors would be able to attend.'
Further discussions will be taking place regarding the impact of the cancellation of Crufts over the next couple of months, such as the qualification criteria for Crufts 2022 for all disciplines, including the Young Kennel Club.
The Kennel Club appreciates that judges from this year's show will be very disappointed and the committee will be looking at the options to invite them to judge at a future Crufts and will be making further announcements in due course.
The Kennel Club would like to take this opportunity to thank the shows who were willing to partner with Crufts due to the clash of dates when Crufts was moved to July and also all the other shows and canine events that had been affected by the date change. We would also like to thank the NEC, its sponsors and Channel 4, for the understanding that everyone has shown. It is very much appreciated.
Meanwhile, The Kennel Club will continue to provide any assistance it can with shows and events this year and to try and ensure canine activities get up and running in the safest possible way. We look forward to welcoming everyone back to Crufts next year in its full glory from 10 - 13 March 2022.
Further Crufts updates will be posted at www.crufts.org.uk.
26th March 2021
---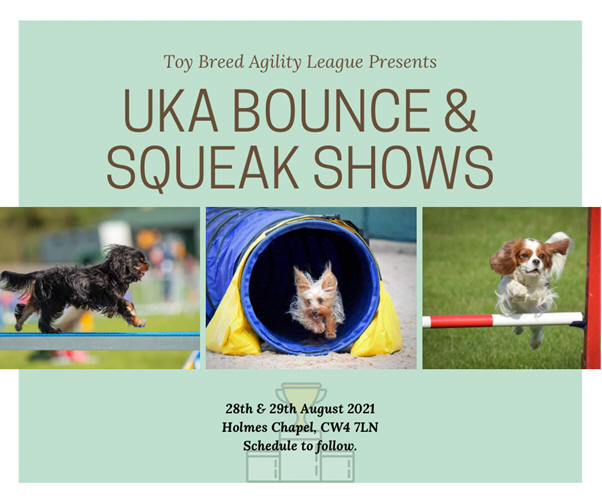 New Bounce & Squeak Shows Anounced
The first ever UKA Bounce & Squeak Show will be held on 28th and 29th August 2021 in the beautiful Cheshire countryside, with camping available! It will feature Agility, Jumping, Steeplechase and even some special just for fun classes! All heights will be catered.
Bounce & Squeak UKA shows are the result of Georgia Hatton and Holly Jervis, who currently run the Toy Breed Agility League, deciding to fill the gap left by multiple show cancellations this year.
Holly said, 'Both owning toy dogs ourselves, we welcomed the introduction of a new jump height and select heights at UKA and thought it a brilliant reason to organise a show! Providing all goes well, this will not be the last show and we will be looking to hold more weekends in 2022 and beyond. So make sure you join us for a fun filled weekend with your four-legged best friends.'
The schedule will be published soon as soon as all the judges have been confirmed.
23rd March 2021
---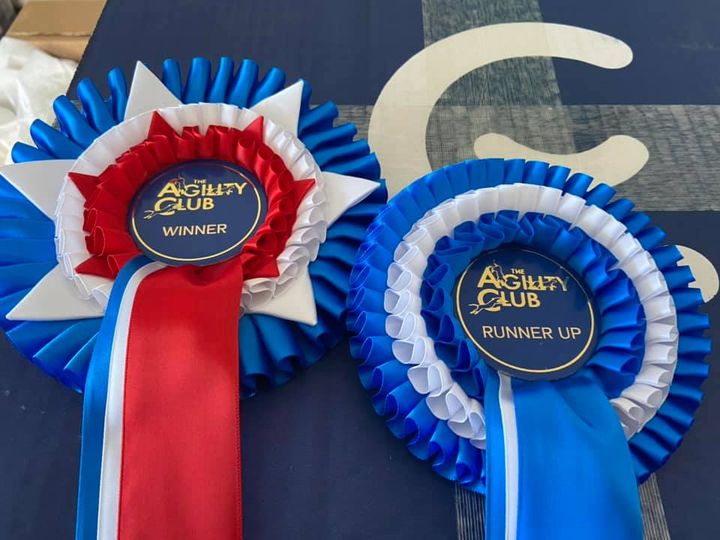 The Agility Club Leagues...
As a nationwide club with over 900 members, The Agility Club Committee has decided that to start the Leagues before at least the 1st May 2021 would be unfair.
Nicola Ayres said, 'We do know there are KC shows but these are not nationwide and, as a club, we have to consider our whole membership. We are will review the situation again before the above date and keep our members updated.
16th March 2021
---

UKA Covid Statement
UKA is closely monitoring the COVID 19 pandemic and how it will affect any UKA scheduled events. We want to do our part to help ensure that risks to our competitors and the population as a whole are minimised as much as possible. At this point in time, most events are still going ahead as planned. However, we recognise that this is a constantly evolving situation and would ask you to keep an eye on our Facebook page or Show pages for any updates. Updates will appear on the UK Agility page but we will be unable to respond to individual messages on each show from competitors. Any changes to shows will appear on our FB Page as well as on the UK Agility Show diary.
We are working with our Show Managers to ensure increased measures are taken at their events, in accordance with recommended Government guidelines. Please be patient with the Show Managers as they look for accurate information for their area, as well as discuss financial and scheduling options with venues and suppliers.
Each Show Manager is responsible for their own event and the decision to continue, postpone or cancel and we will fully support their decisions provided they are in line with the recommended Government & Local Authority's information & measures for their area.
As competitors, we would like to remind you that you are responsible for your own personal safety and need to make personal choices at this time about whether you wish to attend events or not and the precautions you take if you do.
The World Health Organization and Public Health England are good resources for factual and up to date information.
Greg Derrett said, 'We sincerely hope this crisis resolves quickly, so we can all continue to enjoy competing with our dogs.'
13th March 2021
---

The CSJ Agility Open Changes
The CSJ Open at Addington Manor Equestrian Centre on 17-20 June is changing to five heights.
250mm for dogs 320mm & under

300mm for dogs 380mm & under

400mm for dogs 440mm & under

500mm for dogs 500mm & under

600mm for dogs Over 500mm
11th March 2021
---

UKA Heat & Finals
UK Agility has confirmed that the following heats and finals will be run in 2021.
The South West Agility Goods Beginners Steeplechase

The CSJ Grand Prix

The Canine Conditioning Academy Masters Series

The Dogeria Performance Challenge

The Clear Qs Games Challenge
The qualification for the Final of th Junior Masters, sponsored by Agility for Juniors, will be through Junior League table.
Due to COVID implications they have decided not to run the Agility World Team Tournament, DOG StreamZ Splits Pairs or Norton Circular KO in 2021
Full details of the heats can be found https://ukagility.com/compete/uka-finals-heats/
Greg Derrett said, 'We would like to that our sponsors for their continued support.'
1st March 2021
---
FEBRUARY 2021

Frittenden Plans for Three Open Shows in 2021
Frittenden Dog Agility ran their very first Open KC show last October and, despite Covid and the dreadful weather, it was such a great success that they have optimistically planned three more shows for 2021 including a 10 day show.
10 - 11 July

13-22 August

2-3 October
All three shows will be held at the aptly named Dig Dog Lane, Frittenden (Kent.)
Jan Linch said, 'Frittenden is based in the southern part of Kent but very close to the border of Sussex and Surrey. These days there are very few shows in Kent, especially where we live, and run the shows. We went for a 10 day show in August because we think there is a demand from people in the three counties area - and even further a field - for a longer summer show.'
A Listed Status Club located in the Cranbrook area, Frittenden was founded by Jan and Ian Linch in 2012.
It is hoped that the schedules will be out soon.
27th February 2021
---

UK Agility Shows from April 1st 2021
UK Agility is still planning to run shows in April as per the UK Agility Show Diary.
The April and May dates will be shows that run under strict COVID compliant rules, with all procedures and paperwork approved by the relevant local councils. Heats for the 2021 Grand Finals will happen from 1st April, and these details will be published on approval of the April events.
Currently there is a large amount of paperwork submitted for approval with the local councils. In addition to the normal risk assessment documents for a pre-Covid event, this includes:
The Council Safety Advisory Group (SAG) for the Cheltenham events have been in possession of this paperwork for 14 days and initial approval has been given both prior to and subject to the new road map. At the time of writing, local councils are still waiting for Government to supply exact guidance to go with the published road map, so are unable to confirm the events can run just yet. We are hoping for confirmation within the next few days.
On FB Greg Derrett said, 'We are extremely confident that we will gain permission and will announce full details of the shows, Grand Finals heats diary and 2021 heat rules as soon as our procedures are approved. Please bear with us as we wait for this council approval and rest assured we will announce as soon as we have definitive plans. In the meantime, to give you some idea of what the procedures and risk assessments we will implement will mean for you, here is a very brief outline.'
Maximum numbers of dogs per day is 192 at Easter, GT & Lydiard. At K9 Brats show, the maximum number of dogs is 48. All levels and all heights will be catered for with four runs per dog.


Competitors will be assigned to a two hour window where they will be in groups of six dogs (Maximum of six people.)


Competitors will rotate around the four rings, walking all four courses upon arrival and then running the four courses. K9 Brats will be two rings.


You may enter multiple dogs, although due to the time frame you will want to consider this carefully as all your dogs will be in the same group of 6.


Competitors will be temperature tested on arrival before they exit their vehicles and must sign a COVID declaration form.


Only competitors and event staff will be allowed on site.


The whole site, walkways to and from car park and around the competition rings will have one way systems in place.


Groups will be assigned their own portaloo which will be thoroughly cleaned between each group.


Face masks must be worn at all times on site, except when you are actually running your dog.


Social distancing must be adhered to at all times and within your group of six.


There will not be camping at any events before 12th April. Events after this date might be able to offer camping subject to local Council approval.
Greg continued, We do appreciate that other events might already have been announced, including training days, that perhaps do not have full Council approval and are not following such strict procedures. We however, feel that as an organisation we should be only running events responsibly, under the Government guidance and ensuring that we will not be shut down during the event for not gaining approval prior to running.

'These shows will be different, but we do hope it will allow competitors to start competing again and if the road map goes to plan then perhaps by late summer we will see shows similar to what we are used to.'
Please follow this page to ensure you see further updates and show entry opening dates. 192 dogs a day might fill very fast. 48 could fill even quicker!
28th February 2021
---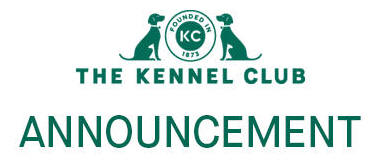 Cancellation of Licensed Events Extended to At Least 29 March 2021
Following the Government announcement on Monday 22 February detailing the step-by-step roadmap plan to ease restrictions it is with regret that we recommend the cancellation of licensed events until at least 29 March 2021. Therefore, those societies whose events have been cancelled should contact The Kennel Club to confirm the cancellation and to let us know whether the licence fee is to be refunded or deferred to a future show/trial.
A form for this purpose can be found at thekennelclub.org.uk/cancellationofshows and club secretaries also have the facility to cancel their event via the dashboard of their club profile on The Kennel Club website, when they are logged into their account. This position will be reviewed again in line with Government guidance at the end of March.
To read the latest Kennel Club advice in relation to the resumption of licensed events, please visit thekennelclub.org.uk/resumptionofevents
---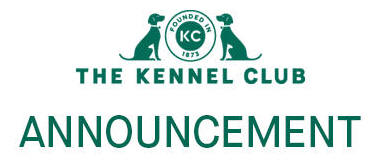 The Kennel Club AGM Goes Online
The Kennel Club's Annual General Meeting (AGM) will take place on Wednesday, 23 June 2021 at 11am, it has been announced.
The meeting will be held using Zoom Video Webinar, which will allow The Kennel Club members to attend the event as it happens, and raise comments and questions using both the chat function and verbally, it is anticipated.
Although the ''roadmap' for easing Covid restrictions in England may allow for some indoor events to take place from 17 May, The Kennel Club Board felt that with the uncertainty over this date and the potential requirement for limited capacity, combined with punitive liabilities for venue costs should a cancellation or postponement be required at short notice, an interactive online meeting was the preferred option.
There is also no guarantee that The Kennel Club staff required to facilitate a physical meeting in June would have received their vaccinations by this point, with the target for all adults set to be by the end of July, and thus would not be forced to travel to attend such a meeting if they were not comfortable doing so.
Under its Articles of Association, The Kennel Club AGM must take place by the end of June 2021 and thus there is not the option to delay the meeting until later in the year when it may be possible to hold it in person. However, The Kennel Club is committed to holding a physical Special General Meeting later in the year, presuming the conditions allow for this.
The Kennel Club members have been invited to submit items for consideration for the agenda and nominations for new candidates for The Kennel Club Board in advance of the meeting as usual.
All voting will take place in advance of the meeting, as in 2020, and will be managed by The Kennel Club's independent scrutineers, Mi-Voice. There will be no voting on the day.
Members are also invited to submit questions in advance of the meeting and have been advised that questions received in advance will be given priority on the day. Members will be able to ask questions during the meeting itself and these will be answered live where possible. Any questions which it is not possible to answer on the day will be collated and circulated to the members in a report after the AGM.
Kathryn Mansfield, The Kennel Club Secretary, said, 'We understand that some members may be disappointed that the Board has opted not to hold a physical meeting in June, given that this may prove to be a possibility by that stage, but we hope that they understand that the welfare of both the members and The Kennel Club staff must take priority until such time as the vaccination programme has been fully rolled out.

'The Board has taken a practical approach to a difficult situation and followed the example of several other members of the Association of London Clubs in reaching this decision. It was deemed undesirable to potentially create disappointment by opting for a physical meeting only to be required to cancel or rearrange this, or limit the number of members who may attend. It is hoped that by holding the meeting online, some members who are unable to travel to London, or would feel uncomfortable in travelling, might be able to participate.
'
We hope that members without the necessary technology to partake in the meeting will not feel disenfranchised as they will have the opportunity to vote on all items on the agenda, and it
should hopefully be permissible for them to meet indoors with other members with the necessary technology to view the meeting by this date.
'We very much look forward to a productive and interactive meeting in June, with the sincere hope and expectation that members will be able to gather together later in the year for the SGM.'
Details of the precise format of the meeting and how members may join the AGM will be sent with their AGM pack in early June.
25 February 2021
---

Cancellation of Licensed KC Events until End of February 2021
It is with regret that due to the recently introduced UK-wide lockdown we recommend the cancellation of licensed events until at least 28 February 2021. Societies should refer to the conditions stipulated by the government in their area. Therefore, those societies whose events have been cancelled should contact The Kennel Club to confirm the cancellation and to let us know whether the licence fee is to be refunded or deferred to a future show/trial.
A form for this purpose can be found at at www.thekennelclub.org.uk/forms/cancellation-of-shows and Club Secretaries also have the facility to cancel their event via the dashboard of their club profile on the Kennel Club website. This position will be reviewed again in line with Government guidance at the start of March.
---


IFCS 2021 Decision
The IFCS Council has considered the Covid 19 situation around the world and travel restrictions many countries have in force and on balance with regards to safety and the best interest of team members, officials and spectators, the council believes the best option in these uncertain times is to cancel for this year and look forward to Spring 2022.
IFCS will announce, as soon as possible, the new dates and location for WAC2022.
Stay tuned.
---

WAO Introduce 5th Jump Height
With the benefit of 10 years of data, the WAO is taking a progressive approach to the height categories. In 2022, they will be moving to five jump heights.
250mm for dogs 320mm & under (12.60in)

300mm for dogs 380mm & under (14.96in)

400mm for dogs 440mm & under (17.32in)

500mm for dogs 500mm & under (19.69in)

600mm for dogs Over 500mm (19.69in)
Becky Dixon said, 'Our goal is to be able to welcome and encourage all sizes of 'world class dogs' to compete. With previous height cut offs, we felt there was still an issue for the smaller breeds in regard to the jump height that they were required to negotiate in order to be competitive against other dogs in their category.
The vast majority of dogs that have competed at WAO over the past decade are in a height range from 260mm to 560mm. By moving to five jump heights, the distribution will be far more balanced, allowing all dogs to compete against those of a comparable size.
Five height categories achieves an equal split of approximately 60mm in each jump height. This 60mm height range is going to offer a more level playing field, compared to the previous jump heights which had a 100mm - 120mm difference in each category.
There are the exceptions at each end of this range that do currently compete successfully, but WAO believes a 230mm dog (e.g. a small Papillion) can now safely and competitively jump 250mm, and a dog over 560 (e.g. a large Malinois) will still be competitive over 600. We all know a dog measuring 500 can win against its much larger competitors.
Becky explained, 'When considering the lowest jump height, we wanted to ensure that all equipment could continue to be used (breakaway tyre, wall, spread and long jump) as they are an important element of top level championship tests. With a 250mm jump height ,we achieve this and still enable a 200mm dog to compete for their country, without being expected to jump more than 125% its height.'

'Countries will be able to enter three dogs per height per individual event. We have announced this now so that selection details for each country can be considered for 2022.'
Full details on how this will affect the Team event, as well as the 2022 rule book, will be published shortly after the October 2021 WAO.
---
JANUARY 2021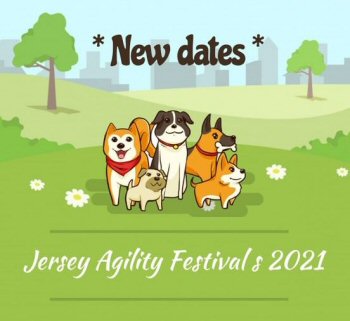 Jersey Agility Festival Update
Following on from their previous announcement, Andre Rees of Jersey Agility Festivals has announced that they are going to have to postpone the Jersey European Agility Festival, originally scheduled for 24th April to 2nd May 2021. They have now agreed new dates with the judges and the JAAC.
Andre said, '
We have also decided to split the event into three separate weekends due to the anticipated restrictions on event numbers that the Government of Jersey will probably impose based on last year's event restrictions.'
The n
ew dates are as follows:-
Event 1
Jersey Mini Agility Festival - Saturday, 1st & Sunday, 2nd May 2021
This event is aimed at Jersey competitors as it is expected travel restrictions will probably still be in place


Event 2
Jersey Summer Agility Festival - Friday, 9th to Sunday 11th July 2021


Event 3
Jersey Autumn Agility Festival - Thursday, 16th to Sunday, 19th September 2021
There will also be training workshops before the show on Tuesday 14th & Wednesday 15th September 2021 with Barrie James
Boat Bookings
Anyone wishing to attend the July event can now change their boat booking as the sailing timetables are available for July. Anyone wishing to attend the September event will have to wait as Condor Ferries have not issued the sailing timetable for September yet. If you booked with Premier Holidays / Channel Islands Direct they can issue you vouchers for your current booking for September which can then be used to book sailings when available.
Accommodation / Camping bookings
If you already have a accommodation or camping booking with the Jersey Accommodation & Activity Centre please email them on info@jerseyhostel .co.uk to change your booking (please can you also copy in festival@kerbras.co.uk). If you have booked accommodation elsewhere please either contact your tour operator or hotel directly to change.
---

Dog Vegas Show Decision
Hazel Higgins made this announcement on the Agility Show Organisers FB page.
It is with great regret and after lots of consideration - even though others are still running shows - that I have decided to wait till at least August before trying to run any DV shows. I feel it is the responsible thing to do in these current times and I feel it is the right thing to do long term for the Dog Vegas team as well as the country, even though I am committing myself to no income again for a long time.

I am sure you will understand the reasoning behind my decision.

I really hope that we can get back to some normality before then but unfortunately, I think it is highly unlikely.

I will continue to keep an eye on the world and put updates out as and when I can.

Please keep yourselves safe and stay in touch.
---

2021 FMBB Cancelled but reschedules for Greece in 2022
The Fédération Mondiale du Berger Belge (FMBB) Wold Championships meant to take place in Greece this year has been moved on to the same venue/timeframe in 2022. The new dates are 4th - 8th May 2022.
Team Manager Tony Parmiter explained, 'Obviously it was a difficult decision for the FMBB and organisers but, with France delayed and then cancelled in 2020, this was probably inevitable with so many other International Events being postponed or cancelled for 2021 due to the ongoing Pandemic.'
---

Agility Rocks Organisers Step Down
With much sadness Sue Wood and Morag Harris have decided to stand down from running Agility Rocks shows. Morag's business has taken a huge hit this last year due to the Covid restrictions and, therefore, she has to put all her time and effort into the business.
They are both hoping that someone, especially from the South West, will take over running Agility Rocks shows. They have quite a few supplies that they would be happy to negotiate a good deal on.
They said, 'We would like to thank Greg and UKA umbrella for all the help throughout the years we have run the shows. We can not express our gratitude enough to everyone that has helped and supported Agility Rocks over the years. We have had tremendous fun and made lots of lovely friends and memories.'
In a statement from UKA, Greg Derrett said, 'On behalf of everyone we would like to express a huge thank you to Morag and Sue for all their work over the past years creating Agility Rocks and instilling the fun into these shows. So now to the future. As Morag has said, once we move past COVID, we are keen for someone - an individual, a club or a group of people - to step forward and take on these dates in the South West.
If you have any initial questions or want more information on this, please get in touch by emailing enquiries@ukagility.com
---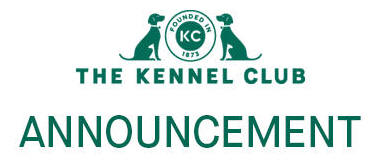 Changes to Agility H Regs
The Kennel Club has approved the following changes to the regulations for agility, all effective 1st January 2021.
The below regulation has been amended to clear up what is required when applying for approval to judge at Championship level.
Amendment to Regulation H18.b
TO:
b. On application for a person's first appointment to judge the Championship Agility Class the minimum conditions which apply are:
Criteria On application a A person must:- (Insertions in bold. Deletions struck through)
The below regulation has been amended in the interest of clarity and consistency with other regulations, and to clarify that pillars must be used.
Amendment to Regulation H(1)(B)3.b
TO:
Wall – The height of the wall must be 600mm for Large Dogs, 500mm for Intermediate Dogs, 400mm for Medium Dogs and 300mm for Small Dogs. Width: 1.2m minimum. All central units must be easily displaced by the dog and not interlocking with the pillars. Pillars with must be a minimum height of 900mm must be used. (Insertions in bold. Deletions struck through)
The below regulation has been amended to minimise variations in the See-Saw by providing a set specification for dimensions with no range of values, subject to suitable tolerances.
Amendment to Regulation H(1)(B)3.l
TO:
This obstacle will consist of a plank firmly mounted on a central bracket. The length of the plank must be 3.66m. The width should be 254mm must be 295mm minimum and 305mm maximum. The height measured from the ground to the top of the plank at the central bracket should be 610mm minimum and 685mm maximum must be 610mm. The maximum distance from the pivot point to the top of the plank should not be more than 100mm. The last 914mm from each end should be a different colour to indicate the area with which the dog should make contact. The plank should have a non-slip surface with no slats. The See-Saw must start to tip and then touch the ground between 2–3 seconds after a weight of 1 kilogram has been placed in the middle of the down contact area. (Deletions struck through. Insertions in bold.)
The below regulation has been amended due to changes to the measurement process for Team GB dogs
Amendment to Regulation H(1)(B)4(13)
TO:
All small and medium dogs who are invited on to the Team GB Squad will be subject to an additional measurement. (Deletion struck through) (Subsequent paragraphs to be renumbered)

Please direct all enquiries to agility@thekennelclub.org.uk
---
DECEMBER 2020


Discover Dogs Returns to London in 2021
Discover Dogs is set to return to the ExCeL London on 20 - 21 November 2021 to celebrate its 25th anniversary. The event, which was first held in 1996, didn't take place this year due to Covid-19, but it is hoped by the end of next year the event will be able to celebrate its silver anniversary in style.
Plans are still being worked on for how the event will look, but following the puppy boom that has taken place in 2020 it is hoped that the event will allow The Kennel Club to offer thousands of dog lovers the unique opportunity to meet and greet around 200 different pedigree breeds. It will also provide the opportunity to educate prospective dog owners on how to choose the right breed for them.
It is anticipated that other old favourites will also return to the show such as agility, training displays, the Young Kennel Club ring and the many different canine competitions including the Good Citizen Dog Scheme Pre Beginner Stakes Southern semi-finals, and possibly the Junior Warrant semi-finals that usually take place at the event.
Discover Dogs provides something for everyone, from those involved within the canine world to those on their first step into the journey of owning a dog and, with trade stands selling anything and everything for dogs, it provides the perfect place for some serious shopping!
Vanessa McAlpine, Events Executive at The Kennel Club, said, 'Discover Dogs is a fun event for any dog lover, and celebrates our unique relationship with dogs in addition to educating people about the importance of choosing the right breed for their lifestyle and making sure they buy a puppy responsibly. The event provides the opportunities for prospective dog owners to meet breeders and to learn how to care, train and live with different breeds and help make responsible choices when buying a puppy or getting a dog.

'

However, the show isn't just for prospective dog owners – we welcome dog lovers of all ages to come along and find out about the work of The Kennel Club, such as The Kennel Club Breed Rescue organisations who do fantastic work for dogs who aren't as fortunate as others. Thousands of dogs come into breed rescue every year, either because their owners cannot cope and didn't appreciate the commitment that dog ownership brings, or because they were mistreated. Unfortunately, despite there being more information out there than ever before, this year has demonstrated that people still continue to buy dogs on a whim. The show aims to give visitors the best advice, whether that's buying a puppy or rehoming a rescue dog, so that the most informed decision can be made for both the dog and its owner.'
---
NOVEMBER 2020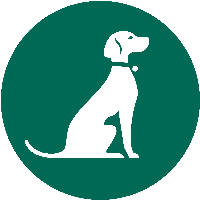 Crufts to Go Ahead Next Summer

The Kennel Club has announced toda

y that Crufts 2021 will take place next year on the new dates of 15 -18 July at the NEC Birmingham.
Crufts, which will be celebrating its 130th anniversary in 2021, was due to take place on 11-14 March 2021, but with much of the UK in a second lockdown and events and exhibitions still not being able to be held, it was looking very unlikely that Crufts in March was a foreseeable option
Following lengthy discussions over the last few months on how it would be possible to hold Crufts next year, it has been agreed to move the show to July when hopefully it is more viable
that the show can take place and that the situation with Covid-19 allows for it to happen. Changes to the show will be implemented to ensure more space is available for our exhibitors and visitors.
Said Vanessa McAlpine, Show Manager, 'We are absolutely delighted to be able to look forward to a special summer Crufts Dog Show taking place next year and are thankful to the NEC for being flexible in finding us an alternative date and of course all our sponsors, judges, exhibitors and trade stands for their continued support. The Kennel Club will be working with the dog clubs and societies who already have shows planned for these dates to offer them assistance and other options for their events.

There is optimism in the events industry as to the likelihood of summer events taking place with the new Crufts dates falling in a fortnight when hopefully some of our great British summer sporting events will also be returning. We know there are going to be many challenges and will need to remain adaptable to how the show will look as our priority is to not only the dogs, but our exhibitors and visitors whose welfare will always be at the forefront. We will continue to review the situation over the coming months and will adapt our plans as appropriate, however we are very excited to be able to plan for 'Crufts in the summer' to celebrate our wonderful dogs and to give our dog loving community something to look forward to next year.'
The Kennel Club hopes to be able to provide further information on how the show will look, including qualifications soon and will keep its website updated as it evolves www.crufts.org.uk.
It is hoped that Crufts 2022 will take place as normal on 10 - 13 March 2022.
---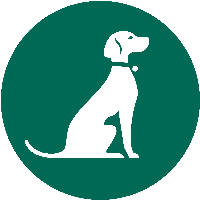 Cancellation of Licensed Events until at Least 2nd December 2020
It is with regret that, due to the recently introduced Government restrictions in England, the Kennel Club recommends the cancellation of licensed events until at least 2nd December 2020. Societies with events in Northern Ireland, Scotland and Wales should refer to the conditions stipulated by their Governments.
Therefore, those societies whose events have been cancelled should contact The Kennel Club to confirm the cancellation and to let us know whether the licence fee is to be refunded or deferred to a future show/trial. A form for this purpose can be found at www.thekennelclub.org.uk/forms/cancellation-of-shows and Club Secretaries also have the facility to cancel their event via the dashboard of their club profile on the Kennel Club website. This position will be reviewed again in line with Government guidance at the start of December.
---
OCTOBER 2020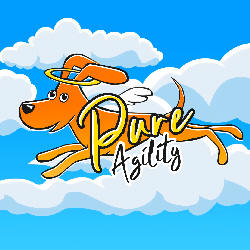 Pure Agility Covid Statement
We must inform all who attended our show on 17th October - not 18th October - that one person who attended the show has reportedly tested positive for Covid 19. The other four people who attended the same cohort group as this person have been informed.
After speaking with a Covid officer, we have been informed that those in the same cohort group do not have to self isolate, providing 2m social distancing has been maintained through out.
We have been messaged numerous times to ask who the person was. This goes against data protection and we will not divulge such information.
21st October 2020
---
SEPTEMBER 2020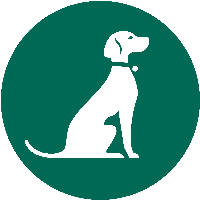 Kennel Club Announcement Regarding Crufts 2021
In light of recent government announcements, The Kennel Club has been discussing the holding of Crufts 2021 which is set to take place from 11th - 14th March at the NEC Birmingham.
The Kennel Club Board would like to reassure competitors, exhibitors and everyone involved in the dog world that it remains actively committed to holding the show next year. In particular, the Crufts team have been looking at different options for how Crufts 2021 might look. However, the most important aspect will be the safety of all those who attend and any possible negative impact that holding the event may have.
Vanessa McAlpine, Crufts Show Manager, commented, 'The Crufts Committee and events team have been liaising with the NEC and others to discuss how to make it possible to hold Crufts safely next year, ensuring that there is minimal risk of the transmission of Covid-19 and assuming indoor events will be able to take place.

'It is inevitable that Crufts won't be quite the same as usual due to the pandemic and that the requirement to follow current government guidelines will have an impact on hall capacities and other logistical issues. As such, it will be necessary to make some alterations to the show to enable it to take place, as with any large event in this current climate. We hope to provide more information on this when we can. However within this continually changing climate, further details including the qualification, may not be released until later this year and we ask for your patience in these unprecedented times.'
For up to date information on Crufts, please go to www.crufts.org.uk. The Kennel Club will endeavour to make announcements as soon as it can to any changes to the show.
29th September 2020
---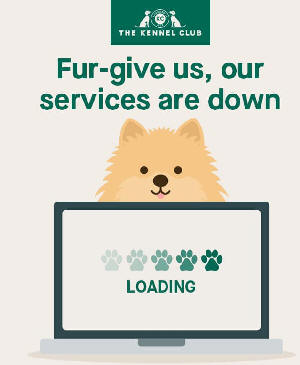 A Message for Those Planning or Attending Forthcoming Measuring Sessions
The Kennel Club on-line shop is currently closed for maintenance. It is hoped to have it available again from 30th September.
If you have any queries please email. Please note it is not possible to manually process your orders during this time, so please check back after 30th September.
Anyone that is currently waiting for Agility Record Books that have previously been ordered, they are currently being reprinted and it is hoped they will be available by the end of the week.
We are sorry for any inconvenience caused.
---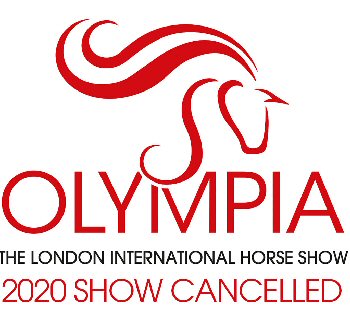 Olympia 2020 Cancelled
---
The Organising Committee of Olympia, The London International Horse Show announced today that with great regret it has taken the difficult decision to cancel the 2020 Show.

Over the last few months, the Olympia organising team has been looking at multiple scenarios to try to stage the indoor Show with the health and welfare of everyone involved at the heart of that decision-making process. Reluctantly, it has been concluded that it is not possible to run the event in December 2020 given the commercial implications of the government social distancing guidelines and the numerous additional Covid-19 safety requirements.

Unfortunately, this means that the Olympia feature events, including the Longines FEI Jumping World Cup™, the Olympia Grand Prix, the Puissance, the FEI Dressage World Cup™ and the FEI Driving World Cup™ qualifiers will not be held in 2020, along with the international displays and all of the traditional Olympia festive entertainment.
Simon Brooks-Ward, Show Director, said: 'My father, together with Clarion Events, started the Olympia Horse Show in 1972 and it has run every year since, meaning that this year would have been our 49th show. My brothers and I have attended every Show and therefore I completely empathise with the sadness felt by our visitors, who will not be cheering, laughing, and clapping in the Grand Hall this year. I also understand the disappointment felt by our competitors, officials, sponsors and particularly our trade stand exhibitors, who would have been particularly looking forward to the Christmas boost that Olympia gives them.

'Olympia holds a special place in the equestrian world's hearts. Generations of families have held their Christmas parties at the Show and many will not be able to imagine a Christmas without a visit to Olympia. However, we are looking forward to being back in 2021, with a bumper Show to celebrate our 50th anniversary.

'I am extremely grateful for the supportive messages we have received from the equestrian community over the summer and am only sorry that we are unable to be with them at Olympia this Christmas.'
The 2021 edition of Olympia, The London International Horse Show will return from Wednesday 15 – Monday 20 December.
14th September 2020
---


Agility Plaza Data Modelling Explained

One problem show organisers face is deciding on the best configuration of classes and the best way to mix grades for each height. This is especially difficult for Covid compliant shows where numbers need to be restricted and now that the KC allows allows progression classes to be capped to 50 dogs there are extra challenges. Make your caps too high and you may end up with more dogs than you can cope with. Make them too low and you might have too few dogs and lots of disappointed handlers. Worse, you might cap out of popular classes on day 1 yet still have less dogs than you would like with lots of space in other less popular classes.

Agility Plaza is using data modelling to advise show organisers the best way to resolve these challenges. This is informed by their huge database of show entry patterns.
Mike Brickman said, 'The exact details are complicated and technical, but I thought that people here would be interested in the basic breakdown of grades and heights so here goes.

Grades divide as follows:-

G1: 10.22%
G2: 10.60%
G3: 21.91%
G4: 14.73%
G5: 16.90%
G6: 12.38%
G7: 13.27%

With the 2019 rule changes for new dog with experienced handlers, I expect there to be an increase in the G2 percentage and a corresponding decline in G3 over the next year or two.

The breakdown by height is:

Large: 35.11%
Intermediate: 25.10%
Medium: 21.69%
Small: 18.10%
For detailed show planning Agility Plaza also takes account of the detailed grade/height ratios. For example, a greater proportion of dogs are G7 in Small than Large.'
If you are a show organiser and would like help to plan your show, then please get in touch with Agility Plaza . They can also advise you on Covid measures as they have done 14 show to date and more in the pipeline.