Thoroughly road tested...

Description: The DOGGO Parcours is a waterproof, unisex trainer that is designed specifically for Agility, whether you are running indoors on turf or outdoors on grass or dirt.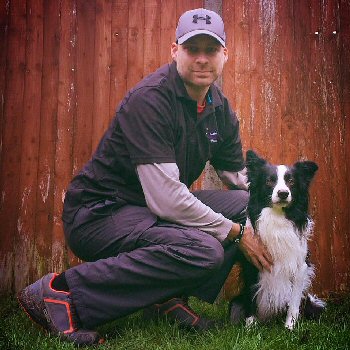 Product information:-
Continuous waterproof membrane provides weatherproof, breathable comfort.
Quick lacing system and lace storage pocket
Studded outsole profile for excellent grip on artificial turf, grass and dirt
Ergonomically shaped sole optimally supports the natural motion of the foot
Mesh and PU upper with textile lining
Extra cushioning and padding for the forefoot and heel
Removable insole
Stitched tongue so that it doesn't slide back and forth
Reinforced heel cap and toe box
More direct footprint with a flat midsole, optimised cushioning and better ground contact
Why did you want to review this product?
In general, most trainers being worn in Agility today are trail running shoes which offer you support in one direction i.e. forward. In agility, however, we are constantly changing directions. I was looking for a waterproof shoe with 'all round support' which would help me running an agility course.
What did you like about this product?
What attracted me to these shoes was the fact that, unlike other trainers, these are specifically designed with the help of a former Agility World Champion. Overall, I found them extremely comfortable. They are a generous fit and the quick lacing system is good. They offer a system / support with a re-inforced heel cap and toe box, and I found the cushioning under my heels and around my ankles was really comfortable.
Best of all is the fact that the trainers are totally waterproof as I am a full-time dog walker and have tested on numerous, very wet and muddy walks, walking through every puddle possible. After a full day of doing so, my feet have stayed dry. Must say, I'm very impressed with them so far.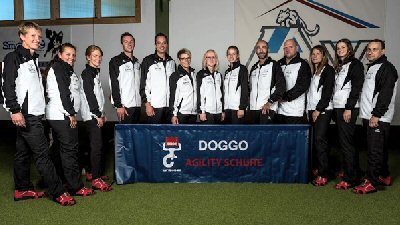 What could be improved?
Because my dog is on 'winter rest,' I have yet to try them on the Agility course so cannot say for sure but as I now there is nothing I would change. I am looking forward to testing them when we start back up in March and am fully confident that they will offer me exactly what I need from them.
The DOGGOs where thoroughly tested at very top level agility. The 2016 German Agility team where each kitted out in a pair to take part in the FCI Agility World Championships.
What did you think of the design of the product?
The DOGGO Parcours come in five colour options. I chose grey / orange. Other colours include Black, Red, Blue / Yellow and Pink / Blue.
Price: £99.00. Shipping is free in the UK.
Value for money: You pay for what you get. This is German engineering at it's best and worth every penny.
Overall rating: 10/10 because they are 100% waterproof and have superb traction
Would you recommend to your friends? Yes. I'd very much recommend DOGGOs to everybody - and already have - for all the reasons above.

Available exclusively in the UK from Touchango K9
---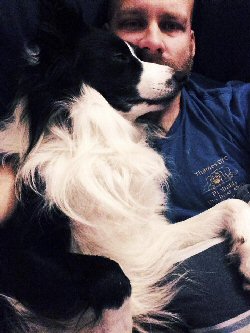 About the Reviewer...
Daniel Gee is a full-time dog walker and Nutriment stockist, covering the Reading area. He started his business ActiveK9 Dog Walking five years ago.
He has been involved in dog training since 1995 when he started training at a local club called Garden Route Dog Club in George, South Africa. In 2000, he moved to England and continued his love for training dogs at Thames DTC. He is now a member at Dogmanics.
Daniel's dog Mick (Makeitso Take The Mick AW/S) competes in Grade 7 at KC (LHO) and is in Champ at UKA (Standard height).
He is very much looking forward to competing this season and wishes everyone the very best of luck. Just have fun out there.
First publisher 14 February 2017
Feedback
Annette Goswell
I bought some doggo trainers – nice red ones after reading this review. Yes, the first time I wore them they were waterproof (it wasn't raining and the grass was dry) but by the third time of wearing my feet were soaking even when walking through damp grass before it even starts to rain. Very comfortable for agility but certainly not waterproof- very disappointing. (29/09/17)

If you would like to comment on this product or add your name to the Agilitynet list of reviewers,
email your name and details to Ellen Rocco at Agilitynet today.