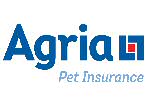 Sponsors of the 2018
Winning Out Certificates


Contents
Adistar Lite
Bob Sharpe has always taken sport seriously and purchased the best equipment he could afford, believing that any advantage to be gained must be worth that little extra spend. Here he reviews the new Adistar Lite shoes. (22/07/08)
Adidas Chimaera SRS
Treat your feet with a pair of these multi-pitch, high competition hockey shoes, ideal for agility. Reviewed by Lesley Harpley.
iMove
iMove, made by Lintbbells, is a joint supplement designed to provide the body with key ingredients noted for their ability to aid the joints in maintaining movement and suppleness. As reviewer Tamzin Grimes is someone who leads a very active life, she is always looking for products to help keep her moving
DOGGO Parcours
The DOGGO Parcours is a waterproof, unisex trainer that is designed specifically for Agility, whether you are running indoors on turf or outdoors on grass or dirt. Thoroughly tested by Daniel Gee and Mick.