Co-sponsors of the 2023 Winning Out Certificates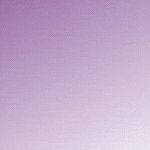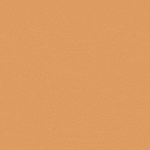 ---

Contents
Back on Track
The Back on Track Back Brace is made of functional textiles with heat reflective properties. The textile is a synergy of ancient Chinese experience and modern scientific textile technology. During the manufacturing of polyester- or polyester fibres, the ceramic particles are fused into the fibres. When heated, the ceramic particles radiate a heat back towards the body. This reflected heat is long-wave heat radiation, which is also known as long wave infrared radiation. It works with your natural body heat to provide a gentle warmth and welcome relief for tight lower back muscles. Reviewed by postman Richard Britton.
DOGGO Parcours
The DOGGO Parcours is a waterproof, unisex trainer that is designed specifically for Agility, whether you are running indoors on turf or outdoors on grass or dirt. Thoroughly tested by Daniel Gee and Mick.
iMove
iMove, made by Lintbbells, is a joint supplement designed to provide the body with key ingredients noted for their ability to aid the joints in maintaining movement and suppleness. As reviewer Tamzin Grimes is someone who leads a very active life, she is always looking for products to help keep her moving
Salomon Supercross & Supercross GTX
Supercross and Supercross GTX are new versions of Salomon's popular, all-terrain running shoe which is often seen at Agility training and shows. Reviewed by Champ handler, agility instructor and judge Iain Patz.

Wag & Tone
Wag & Tone is an e-Book which has been developed by dog trainers and a fitness coach. It fills the gap between basic puppy classes and training for competitive dog sports such as agility, while complementing all dog activities. As well as improving fitness together and having fun, with Wag & Tone you and your dog will develop an understanding and a firmer bond, whether your dog is a pet or working animal. Reviewed by Mary Ann Nester.