SNIPPETS
Click on the link in gray for more information...
Congratulations to

Lintbell's, makers of YuMove and sponsors of the Agilitynet Winning Out Certificates, for their Queen's Award for Enterprise in Innovation. (Sponsorship News)

The 2016 Animal Health Company Classic Final will be held at The Autumn Food & Country Fair on the East of England Showground on 9th October. (Animal Health Co News)

Change of venue for the Isle of Man Agility Show due to water logging at the original venue.

There is a waiting list for camping at Tunbridge Wells. Please contact the Show Secretary if you wish to sell your camping pass.

Chipping Norton is looking for ring parties for their show in June.

Orchard will be issuing refunds for their Bank Holiday Monday show at Thame which was cancelled due to the weather.

The Adams show at Okehampton (15th-19th April) has been cancelled as the ground is not in a good enough condition
.

The WAO Committee has announced the 2016 Wildcard competitors.

Redgates has negotiated an additional field to use for both camping and an enlarged exercise area at their show.

Adams Agility is offering refunds for the day that their show was cancelled (28 March) due to the weather. (Show Snippets)
---

Help needed developing a new instructor training course. Gemma Fisher has created a short survey. Your thoughts would be welcome even if it's not something you feel would benefit you personally.




The Kennel Club is opening its doors to the public, offering free tours of it's new London headquarters situated on Clarges Street, Mayfair, W1.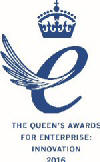 Sponsorship News
Lintbell's, sponsors of the Agilitynet Winning Out Certificates, has received a Queen's Award for Enterprise in Innovation.

Sharon Marsh has agreed to be a Team Wales sponsor in memory of her husband Tim Marsh who was an enthusiastic Team Wales member.

Qualifiers News


The Crystal Vision Large Agility competition will run along side the Adams Jumping Cup

.

Starting a new group of beginners, looking for few competing handlers to fill your classes or needing a few people to fill a workshop or seminar? Email the details and we will post them for you.
Dickson DT (Glos)

Elmtree Training & Education Centre (Middx)

Waverunners AG (W. Sussex)

Top Knot Agility (Northants)
A new national jumping competition for Large dogs

measuring over 430mm at the withers

has been announced for 2016-2017. Hurdles will be set at 550mm; hence the name LOW 550.

News in a little more depth from and about shows of every flavour of agility - KC, UKA and independent.

Starting in July 2016, there will be a new national jumping competition called LOW 550 for handlers wishing to compete in a prestigious qualifier at the same height as the Lower Height Option at Kennel Club Agility tests, sponsored by the SMART

Clinic.

UK Agility has re-issued the rules and regulations for the 2016 heats by competition along with the heats.
---
Here are some of the latest arrivals but there are many more looking for active homes.
You can now add potential agility dogs direct, using the on-line form. This is a free to rescue organisations and private individuals!
---
Events added in the last two weeks.
'The Agilitynet site has really helped me in the past to find training courses for me to attend. I have done training courses all over the country and thoroughly enjoyed them.'
Marianne Tembey
---

Sorry but it's not be practical to list ALL the schedules available here for space reasons so we've opted for those that we've received in the last two weeks. The shows in red are closing this week so hurry hurry if you want to enter. Schedules can now be downloaded direct from the Show Diary page.

A Grade Change Form is available via a link on the front page of iSS
---

Attention: Show Organisers Click here to input your essential show details onto the iSS Show Diary.
---
SENIOR AGILITY LEAGUE
If you are 55 or over, you are eligible to take part in the 2016 Senior Agility League. It's all a bit of fun.
Results of the 2015 SAL are now available
. Congratulations to Jacky Orriss and the talented Oh Ted! for winning the overall title for the third year. What an amazing partnership.

4

th Height Jumping Cup
Ju
dge Richard Ascough gives us his thoughts on his day at Golden Valley. Congratulations to the top four qualifiers.
---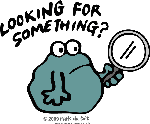 WANTED...
How can we help you find that elusive item you've been desperately seeking? Try a free 'want' ad. If you don't ask, you might not get.
Can you help?
Kevin Dixon is looking for a t-shirt he saw at Crufts, with the dog saying to the owner 'You've forgotten the course again, haven't you?' and the owner is saying 'Stop staring at me, dog'.
---
SPECIALS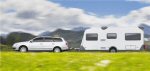 Caravan Maintenance


The caravan is one of the most expensive purchases in agility competitor's life. Dave Camble of Caravan Diagnostics, argues it's worth the extra money to do regular checks to ensure comfort and reliability, keep up the re-sale value and guarantee the safety of you and your dogs.

This year marks the 125th Anniversary of Crufts and the atmosphere at the NEC was as frenzied as ever. We sent out our fearless reporters Penny Cockerill (Thursday) and David Elliott (Saturday) to watch, listen and report on the 'best dog show in world.'

Our third reporter Kaye Medcalf talks to top competitors on the last day of the show about how they handle pre-competition stress.

Talented Golden Retriever Google may have been a star of stage and screen and the classroom, but he was a unenthusiastic agility dog until, at least, he moved to the Lake District and found his mojo. Take that short trip from the Mainland to the island of Jersey for a tasty show. Interesting courses plus beautiful beaches, superb food and fascinating attractions make for a great agility holiday. Megan Burns reports on last year's show.

Dog Agility Therapy Autism
Blair Cochrane has created a very special therapy programme, combining his two passions - his love of dog agility with his day job of helping autistic children.
---
REVIEWS
Looking for some ideas for practicing in the garden or training at Club. Zeffrienne D'Ulivo-Rogers reviews Helen Anderson's new book which is chocked full of more than 250 suggestions for agility exercises and full size ring course plans .

Gill Pipe reviews the delightful Adventures of Two Poodles and a Mouse. It's is a perfect gift for kids of all ages, not just poodle lovers. Based on two agility dogs and their little friend, it was written by an agility widower Wilfred (aka Derek) Cheek.

Top competitor Lucy Osborne reviews this new collar designed by a vet and top agility competitor in Australia, specifically for performance dogs.

Julie Tait kindly reviewed the iFetch automatic ball launcher for Agilitynet with the help of her dogs Alfie and Poppy. What fun they had!

Stacey Irwin-Burns reviews Chaser-Toys motivational bungee and non-bungee toys.
---
STANDARD
FEATURES
A new use for cookies.

Newly qualified KC and UKA judges, please put your name forward for the Judge's A-List. Show secretaries will be booking shows for next year and it is a great way to get on the radar.
Last 10 judges to join or update their entries:-
- updated
Claire Hannaford (formerly Dell)
Joan Hart learned something at a recent show - not to jump to conclusions. Watch and learn. Watch and learn.
Dogs In Need will be celebrating 25 years of a very special show in August.
It's not rocket science but 550mm is the height of hurdles in the national Low 550 competition for dogs measuring 430mm at the withers. What's your lucky number?
Ever wonder about how many agility shows there are each year? We've analysed the Agilitynet Show Diary database - the way you do - and here's what we came up with.
| | |
| --- | --- |
| Name | No. Shows |
| Invitation only | 6 |
| Irish Kennel Club | 12 |
| Kennel Club | 266 |
| NFC / Training | 22 |
| UKA | 67 |
| Unaffiliated | 284 |
| Other | 9 |
| Total** | 666 |
** Not an omen but the sign of a healthy and buzzing agility scene!
---
ADMIN

Thanks to our excellent administrators for their hard work and perseverance and to all of you for making it so successful.

A scam attempt had been caught sending email to people with adverts on the Flea Market. Beware of an email from someone called Thomas with slightly dodgy text.
The Agilitynet Shop
Advertise your goods and services, events and venues on Agilitynet. You'll be seen by more agility people for longer - 24/7. Don't just take our word for granted. We have the Google stats to prove it.
Agilitynet (est. 1998) is now an enormous site and it is easy to miss news, information and special features which is why we have a Start Line page. It covers the past week and is updated almost daily so you can find what's new.
Feedback
Of course we like to hear good things about Agilitynet, but if you have something 'constructive' to say about the site, please don't hold back. Let us know your thoughts so we can keep the site relevant and growing.
Fetch Box
Looking for something on Agilitynet? Link no longer on the Welcome page? Try the Google Search option found on the blue menu box on the left where you'll find anything and / or everything on the site.
---
There's an extra 'fun run' qualifier for every Grade level now, not just the Advanced dogs. You can find a qualifier to suit you by using the Qualifiers button on the Show Diary page. Don't be shy. Go for it!
The Brillo International Bounce Final will use jumps set at 450mm for Medium dogs and 350mm for Small dogs. Agria Pet Insurance will be providing the winner from each category a £400 voucher towards a 'dog friendly' break!
All good things must come to an end. A total of 50 dogs and handlers from 10 qualifying heats across the country met in the Final at Robin Hood Game & Country Fair, under the watchful eye of Rosie Pearon.

The Royal Canine® Agility Challenge, which is open to Large Agility dogs Grades 1-3, will use jumps set at 650mm in the Final.

It's never easy achieving two clear rounds in a row at speed but the winners of the first Skinners Grand Prix at Chatsworth did just that and more in front of a huge audience.


The first Adams Derby was set up in 2001 by Chris and Sandra Adams. Over the years, they have added a Jumping Cup, Laser Pairs, Anysize Jumping and Junior Agility qualifiers to their repertoire.
---
You'll find everything you need here for a happy and active life with your dogs. For more information about a specific product or service, click on the advert below.
If you are interested in promoting your products and/or services to the agility market, what better way than via Agilitynet. After all, you are reading it now, aren't you! To find out more about advertising your goods and services, see our rate card.
If you don't see what you want, click here for more options.
Agilitynet is a 'hobby gone wild' web site. It's done for the love of the sport. By supporting our advertisers, you ensure that Agilitynet stays free to you and on-line.