Here are some of the latest arrivals but there are many more looking for active homes.
You can now add potential agility dogs direct, using the on-line form. This is a free to rescue organisations and private individuals!
---
SNIPPETS
Click on the link in gray for more information...
---
Show Snippets
Dickson Dog Training and Fly By Agility have combined to launch a Junior Rising Stars League for handlers 16 or under, sponsored by Ian Radford, at their unaffiliated winter shows to be held in Tewkesbury, Gloucestershire.
Golden Valley Finals
Report on the hard fought Great Western League and Starters League finals at Golden Valley on Sunday, 17th April.


Help needed developing a new instructor training course. Gemma Fisher has created a short survey. Your thoughts would be welcome even if it's not something you feel would benefit you personally.




The Kennel Club is opening its doors to the public, offering free tours of it's new London headquarters situated on Clarges Street, Mayfair, W1.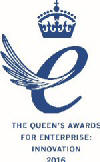 Sponsorship News
Lintbell's, sponsors of the Agilitynet Winning Out Certificates, has received a Queen's Award for Enterprise in Innovation.

Qualifiers News


The Crystal Vision Large Agility competition will run along side the Adams Jumping Cup

.

Starting a new group of beginners, looking for few competing handlers to fill your classes or needing a few people to fill a workshop or seminar? Email the details and we will post them for you.
KATS (Hants)

DB Dog Training (Norfolk)

Waverunners (West Sussex)

Whitedog Agility (E. Sussex)

Dickson DT (Glos)

Dogs, Camera, Action! Details of a very exciting agility photography competition, open to all, that Agria will be running at Hatton with first prize a Dog Tracker Nano!

Starting in July 2016, there will be a new national jumping competition called LOW 550 for handlers wishing to compete in a prestigious qualifier at the same height as the Lower Height Option at Kennel Club Agility tests, sponsored by the SMART

Clinic.

UK Agility has re-issued the rules and regulations for the 2016 heats by competition along with the heats.
---
Events added in the last two weeks.
'The Agilitynet site has really helped me in the past to find training courses for me to attend. I have done training courses all over the country and thoroughly enjoyed them.'
Marianne Tembey
---

Sorry but it's not be practical to list ALL the schedules available here for space reasons so we've opted for those that we've received in the last two weeks. The shows in red are closing this week so hurry hurry if you want to enter. Schedules can now be downloaded direct from the Show Diary page.

A Grade Change Form is available via a link on the front page of iSS
---

Attention: Show Organisers Click here to input your essential show details onto the iSS Show Diary.
---
WHAT'S NEW...
Chatsworth Country Fair has played host to Agility for more than 21 years and introduced

the Land Rover Jump & Drive, a unique competition never seen in Agility before.

Dawn Weaver lead a team to the 2016 IFCS in The Netherlands and sent us this report.

The Milton Keynes and North Derbyshire shows have been cancelled due to the weather. North Derbys has been rescheduled for rescheduled for September at the same venue and with the same qualifiers..




With the next Council meeting in July, isn't it time that you contacted your area rep and let them know your thoughts on the issues up for discussion? Alicia Jet is doing some research for her discursive essay and would really appreciate if you could answer this survey. It's really quick to complete as there's only three short questions.


Sadly Hazel WIlliams, often known as the 'lady with the purple hair' has passed away. Always a smile and so jolly, she will be missed but not forgotten

Congratulations to Lou Cadman with Twiggy, Jo Gleed with Rumble, Martin Reid with Spring, Linda Cummings with Phoenix and Dave Munnings with Fame for attaining their Ag.Ch. status.

Results from the heat at Dog Vegas at the end of May.

If you could change just one thing about agility, what would it be? Or is it perfect the way it is?

Pic of the Week
Your playground. Our playground.
---
There's an extra 'fun run' qualifier for every Grade level now, not just the Advanced dogs. You can find a qualifier to suit you by using the Qualifiers button on the Show Diary page. Don't be shy. Go for it!

The first two heats of the Animal Health Company Classic took place at The WBSDS show and Hatton Agility Festival.

Unique to the competition is the Westcotts Water Jump, which again created a splash or two.

Agria Pet Insurance Grand Prix
The first 2016 Agria heat took place at the Hatton Agility Festival. After being runner-up in the same class in 2015, Julia MacLean nailed it this year!

Results from the first two heats of the Royal Canine Challenge which took place at Severnside and Hatton.
The Brillo International Bounce Final will use jumps set at 450mm for Medium dogs and 350mm for Small dogs. Agria Pet Insurance will be providing the winner from each category a £400 voucher towards a 'dog friendly' break!
It's never easy achieving two clear rounds in a row at speed but the winners of the first Skinners Grand Prix at Chatsworth did just that and more in front of a huge audience.
The first Adams Derby was set up in 2001 by Chris and Sandra Adams. Over the years, they have added a Jumping Cup, Laser Pairs, Anysize Jumping and Junior Agility qualifiers to their repertoire.
SPECIALS
Peter Lewis, one of the founding fathers of agility, relates what really happened behind the scenes at the first ever agility demonstration. Essential reading for anyone who loves agility.
The Bracco Italiano is a noble and ancient hunt, point, retrieve hound rarely seen in the agility ring... until now. Anne Brierley loves running her three and proved that they can work well despite distractions.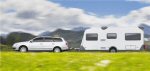 Caravan Maintenance
The caravan is one of the most expensive purchases in agility competitor's life. Dave Camble of Caravan Diagnostics, argues it's worth the extra money to do regular checks to ensure comfort and reliability, keep up the re-sale value and guarantee the safety of you and your dogs.

Crufts 2016
This year marks the 125th Anniversary of Crufts and the atmosphere at the NEC was as frenzied as ever. We sent out our fearless reporters Penny Cockerill (Thursday) and David Elliott (Saturday) to watch, listen and report on the 'best dog show in world.'
Our third r
eporter Kaye Medcalf talks to top competitors on the last day of the show about how they handle pre-competition stress.
Talented Golden Retriever Google may have been a star of stage and screen and the classroom, but he was a unenthusiastic agility dog until, at least, he moved to the Lake District and found his mojo.

Dog Agility Therapy Autism
Blair Cochrane has created a very special therapy programme, combining his two passions - his love of dog agility with his day job of helping autistic children.
---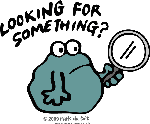 WANTED...
How can we help you find that elusive item you've been desperately seeking? Try a free 'want' ad. If you don't ask, you might not get.
---
---
STANDARD
FEATURES
Newly qualified KC and UKA judges, please put your name forward for the Judge's A-List. Show secretaries will be booking shows for next year and it is a great way to get on the radar.
Last 10 judges to join or update their entries:-
Oliver Rigby

Garry Smith -

updated

Stephanie Wilson Astbury - updated

Lynne Shore

- updated

Jackie Kenny

- updated

David Isbister - updated

Charlotte Allen - updated

Laura Bentley

Neil Ellis - updated

Sharon Cann
Joan Hart learned something at a recent show - not to jump to conclusions. Watch and learn. Watch and learn.
Dogs In Need will be celebrating 25 years of a very special show in August.
It's not rocket science but 550mm is the height of hurdles in the national Low 550 competition for dogs measuring 430mm at the withers. What's your lucky number?
Ever wonder about how many agility shows there are each year? We've analysed the Agilitynet Show Diary database - the way you do - and here's what we came up with.
| | |
| --- | --- |
| Name | No. Shows |
| Invitation only | 6 |
| Irish Kennel Club | 12 |
| Kennel Club | 266 |
| NFC / Training | 22 |
| UKA | 67 |
| Unaffiliated | 284 |
| Other | 9 |
| Total** | 666 |
** Not an omen but the sign of a healthy and buzzing agility scene!
---
ADMIN
Problems
If you find a problem or a broken link, please please let us know. Don't be shy. We won't take offence. We can't fix the problem if we don't know there is one! Just tell where you've had the problem on an email with the name of the page on it.

Thanks to our excellent administrators for their hard work and perseverance and to all of you for making it so successful.

A scam attempt had been caught sending email to people with adverts on the Flea Market. Beware of an email from someone called Thomas with slightly dodgy text.
Agilitynet (est. 1998) is now an enormous site and it is easy to miss news, information and special features which is why we have a Start Line page. It covers the past week and is updated almost daily so you can find what's new.
Feedback
Of course we like to hear good things about Agilitynet, but if you have something 'constructive' to say about the site, please don't hold back. Let us know your thoughts so we can keep the site relevant and growing.
Fetch Box
Looking for something on Agilitynet? Link no longer on the Welcome page? Try the Google Search option found on the blue menu box on the left where you'll find anything and / or everything on the site.
---
SENIOR AGILITY LEAGUE
I
f you are 55 or over, you are eligible to take part in the 2016 Senior Agility League. It's all a bit of fun.
Results of the 2015 SAL are now available. Congratulations to Jacky Orriss and the talented Oh Ted! for winning the overall title for the third year. What an amazing partnership.
---
REVIEWS

Agility Course Plans
Looking for some ideas for practicing in the garden or training at Club. Zeffrienne D'Ulivo-Rogers reviews Helen Anderson's new book which is chocked full of more than 250 suggestions for agility exercises and full size ring course plans .
Gill Pipe reviews the delightful Adventures of Two Poodles and a Mouse. It's is a perfect gift for kids of all ages, not just poodle lovers. Based on two agility dogs and their little friend, it was written by an agility widower Wilfred (aka Derek) Cheek.

Top competitor Lucy Osborne reviews this new collar designed by a vet and top agility competitor in Australia, specifically for performance dogs.

iFetch
Julie Tait kindly reviewed the iFetch automatic ball launcher for Agilitynet with the help of her dogs Alfie and Poppy. What fun they had!

Stacey Irwin-Burns reviews Chaser-Toys motivational bungee and non-bungee toys.
You'll find everything you need here for a happy and active life with your dogs. For more information about a specific product or service, click on the advert below.
If you are interested in promoting your products and/or services to the agility market, what better way than via Agilitynet. After all, you are reading it now, aren't you! The Kennel Club estimates that t

he number of competitors taking part in agility shows over the course of a typical weekend is 4,000.

To find out more about advertising your goods and services, see our rate card.

If you don't see what you want, click here for more options.

Agilitynet is a 'hobby gone wild' web site. It's done for the love of the sport. By supporting our advertisers, you ensure that Agilitynet stays free to you and on-line.