The Agility Team GB training days for 2015 have been announced

Hayley Laches will be taking over from June Bass as head of the BAA.

The 2014 Eastbourne show in October has been cancelled.

There will be a new date for their May 2015 show. (Show Snippets)

OTHER

NEWS & INFO

Thinking of starting agility and trying to find a club, moving to a new area or some extra private tuition? These clubs and events have spaces available.
GAIT (Glos)

Cold Noses Fun Dog Agility (Lancs)

North Derbyshire DAC (Derbys)

Dig It Dogs (Ches)

Warehill Agility Group (Beds)

IMCA – PAWC Italy UK Team News
Yippee yi aye!

The IMCA / PAWC GB Team came home from Italy with an amazing 14 podium places including 3 x Golds. Report to follow.

Rescue News

Foal Farm Animal Rescue is putting on an unaffiliated agiity show and fun pet show to raise funds to rebuild their Main Kennel block for dogs like little guys
who were dumped there recently.
Kennel Club Advice on Social Media

The Kennel Club has issued advice to people using Facebook and other social media platforms to discuss issues concerning Kennel Club-based activities such as breeding, competing with and judging dogs. It makes sense.
Keep Fit with Fido
Here's

another Kennel Club initiative - a quirky calorie counter and guide to dog sports. But are they including all those bacon baguettes at shows and cakes at training?
The WBSDS and BSDA are planning to send a team to next years BSD World Championships in the Czech Republic on 7-10 May 2015. The selection day will be held on 12 October at Sandbourne House near Pershore (Worcs)

Neil Ellis is doing a charity sky dive for Bowel Cancer on 26 September. He's hoping

to raise at least £400 in the next three weeks. AS we say at Agilitynet, 'Happy jumping!'

IFCS Report
It was the first year that FAB had qualified to send a GB Team to the International Federation of Cynological Sports (IFCS) World Championships and no one knew what to expect. In the end they came home from

The Netherlands

with two Gold and three Bronze medals.

BAA News
Hayley Laches will take the helm of the British Agility Association (BAA) organisation from June Bass on 1 September. Some things will remain the same but she also has lots of ideas for making BAA shows even better. For all those who compete or are interested in competing at BAA shows, could you please spare a few minutes to complete this survey.

Kennel Club Council News
The minutes of the Liaison Council meeting on 17 July are now available online. They're kinda long but worth a read.

Crufts Car Stickers

Those jolly 'I've Qualified for Crufts' car stickers are back for 2015. If you have qualified in agility, YKC, flyball, obedience or breed etc. you can obtain one from Agi
litynet by sending an SAE to 38 Northolme Road, London N5 2UU. They are free but if you send a voluntary donation to the KC Charitable Trust, we'll send you two stickers - one for your car and the other for your dog van.
AGILITY LEAGUES
There is no better way to measure your achievement than by comparing like to like. The number of breed and special interest agility leagues is growing.
Start here to find a league of your own. If there isn't a league for you and your dog, find some like-minded people and set one up. They're good fun.
Agility Terrier League
The Terrier League Final 2014 was held at Dog Vegas, Thetford on the 21 June. Well done to the all the winners.

Senior Agility League


This year's 2014 Senior League is in full swing with almost 300 members. If you are 55 or over, there's still time to enter the 2014 League. Do it now. You're not getting any younger.

Schnauzer & Schnauzer X Agility League


When successful Schnauzer handler Jo Plevin realised the Schnauzer League was no longer running, she decided to set up a new one.
QUALIFIERS & FINALS
There's an extra 'fun run' qualifier for every Grade level now, not just the Advanced dogs. You can find a qualifier to suit you by using the Qualifiers button on the Show Diary page. Don't be shy. Go for it.

Just So Jump & Twist Pairs

Following 10 exciting heats held at shows across the country, the final of The Just So Jump & Twist pairs took place at Tag Summer Show in Uttoxeter.

Brillo International Bounce

Congratulations to all the partnerships who have qualified for the Brillo International Bounce Final to be held at the Blenheim show on 6 September.

Drontal Agility Challenge


Except for one Brit, four of the top five qualifiers at the Pembrokeshire by The Pond show hailed from Wales. And the judge was Welsh, too. Once again the ladies reigned at Heat 8 at the Pet Show at Stoneleigh Park with only one man qualifying for a place in the final. You'll be able to spot him. He's the man with a collie!

, was the winner of Heat 7 at the Rugby Champ show. The rest of results are here.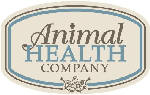 The Animal Health Co Classic


It was good to see Welsh handlers featuring in the Animal Health line up of

Heat 7 at the Welsh KC Champ show which was won by Bonnie Quick.

KC Olympia 2014
Not long to go until the Semi Finals of the KC Agility Stakes at the KCI Festival. Here is the latest and maybe the last published list of Olympia qualifiers though it could still change in the next few days if anyone else pulls out.

CSJ Highland Stakes
Congratulations to everyone who has qualified for this year's final on Sunday, 6 July at Scotland's National Game Fair at Scone Palace.

'The Agilitynet site has really helped me in the past to find training courses for me to attend. I have done training courses all over the country and thoroughly enjoyed them.'

Marianne Tembey

Events added in the last two weeks.
---
RESCUE DOGS
Some of the latest arrivals are previewed here but there are many more looking for active homes.
Rescue Me
You can now add potential agility dogs direct. It's a faster service and still free to rescue organisations and private individuals! Another new features is a Google map so you can see where the dog is located. Wales may not be THAT far away for the right dog!

Sorry but it's not be practical to list ALL the schedules available here for space reasons so we've opted for those that we've received in the last two weeks. The shows in red are closing this week so hurry hurry if you want to enter. Schedules can now be downloaded direct from the Show Diary page.

A Grade Change Form is available via a link on the front page of iSS
---

Attention: Show Organisers Click here to input your essential show details onto the iSS Show Diary.
---