SNIPPETS
The Prestwick show has been re-located to Rozelle Park in Ayr.
There's an extra 'fun run' qualifier for every Grade level now, not just the Advanced dogs. You can find a qualifier to suit you by using the Qualifiers button on the Show Diary page. Don't be shy. Go for it.
As ever, size was everything at the Heat 6 of Animal Health Co. Classic and, once again, one of the smaller dogs on the circuit beat all comers.
Boy was it hot at Dog Vegas in Thetford... and a red and white won!
We are seeing a growing trend that the ladies feature far more than the gentlemen in the top 5 at each heat. Is it numbers or ability?

®

Heat 8 and a delighted handler, Carol Bailey managed to get two dogs through to the Final.

The Final, judged by Paul Moore, will take place on Sunday, 27th September 2015 at the Malvern Autumn Show.

Read Pete Richardson's judge's report from the Agility Club heat of the Fitzpatrick Referrals 4th Height Jumping Cup on 27 July 2015.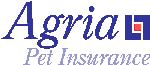 Congratulations to all those Small and Medium dogs that have qualified so far for the 2015 Final to be held on Saturday, 19 September 2015.
The first Adams Derby was set up in 2001 by Chris and Sandra Adams. Over the years, they have added a Jumping Cup, Laser Pairs, Anysize Jumping and Junior Agility qualifiers to their repertoire.

It's never easy achieving two clear rounds in a row at speed but the winners of the first Skinners Grand Prix at Chatsworth did just that and more in front of a huge audience.
Following 10 exciting heats held at shows across the country, the final of The Just So Jump & Twist pairs took place at Tag Summer Show in Uttoxeter.
Here are some of the latest arrivals but there are many more looking for active homes.
You can now add potential agility dogs direct, using the on-line form. This is a free to rescue organisations and private individuals!
Starting a new group of beginners, looking for few competing handlers to fill your classes or needing a few people to fill a workshop or seminar? Email the details and we will post them for you.
HATS (Gtr London)
Tenterden (Kent)
Stuart Doughty Agility Training (Worcs)
IMCA / PAWS
The UK Agility Team sets off to Austria for the 2015 competition. Good luck, guys.

KC Agility Council Minutes
Find out what was decided at the meeting on 13 July and what was not.

Supplier's News


DogBooksOnline have recently started selling the Wicked Hound Recurve Sports Collar on their website.
This collar was designed by a vet and top agility competitor in Australia, specifically for performance dogs.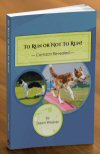 Training News

Dawn Weaver's long-awaited follow up to Knowledge Equals Speed! will be available at the end of June. To Run or Not to Run reveals everything you need to know about contacts!

Kennel Club News
Events added in the last two weeks.
'The Agilitynet site has really helped me in the past to find training courses for me to attend. I have done training courses all over the country and thoroughly enjoyed them.'
Marianne Tembey
---

Sorry but it's not be practical to list ALL the schedules available here for space reasons so we've opted for those that we've received in the last two weeks. The shows in red are closing this week so hurry hurry if you want to enter. Schedules can now be downloaded direct from the Show Diary page.

A Grade Change Form is available via a link on the front page of iSS
---

Attention: Show Organisers Click here to input your essential show details onto the iSS Show Diary.
---
SPECIALS

Mad Moment of Valgray
Lou Cadman wasn't looking for another dog, let a lone a Large one, but she fell in love with a scrawny brown dog who looked like Gromit and she has not regretted her decision to rehome a dog called Paddy (formerly Chocky).

Turmeric for Dogs
Carol Hunkin, a former agility competitor who lives with two elderly agility dogs who have benefited from taking turmeric, explains why the golden paste is taking the agility community by storm.

Another Look at... the FCI World Championships


Bonny Quick, one of our most consistent and successful competitor, asks if the FCI Worlds can be considered the 'best of the best' international competition when non-pedigree dogs are not allowed to compete.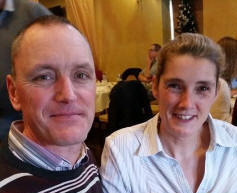 Mark Leybourne
With the help of a good woman and a good dog, Mark Leybourne, racing driver turned agility handler, has battled with a painful neurological disease and will be competing at the KCI Festival for the first time this year.

Joanne Harker
Not only is Joanne addicted to agility but she's started collecting doodles (poodle crosses). Now she is standing for NE area rep and has taken the time to reflect on hos agility has changed her life.

The M & M Show


The M & M Winter Series, set up by sisters Moria Bowden and Maddie Greenwood, is a cross between an agility show for beginners and the Great British Bake Off.

Casper & Callie

Agility has played a big part in Deborah Noon's life, but now she has considerable concern about the appropriate jump height for her rescue dogs.

Texts from an Agility Dog


More texts ... this time from an inexperienced agility dog, thanks to Sue Jones. Based on October Jones' funny - and sometimes bizarre - book of passive-aggressive messages between to himself and his dog. If a bulldog can text, so can an agility dog. LOL.
REVIEWS
Wicked Hounds Recurve Sports Collar


Top competitor Lucy Osborne reviews this new collar designed by a vet and top agility competitor in Australia, specifically for performance dogs.

Julie Tait kindly reviewed the iFetch automatic ball launcher for Agilitynet with the help of her dogs Alfie and Poppy. What fun they had!

Stacey Irwin-Burns reviews Chaser-Toys motivational bungee and non-bungee toys.

Eat like an Italian even at shows in your caravan. Bruno Borriello's explains how he wrote his new cookbook between classes at shows. Buon appetito!

As part of his job as a postman, back sufferer Richard Britton has to walk around eight miles a day. He's found that the BoT Back Brace has helped him significantly, so he wanted to make other aware of it's healing warmth.

REGULAR FEATURES

In Memory
The agility world has lost two of these shining stars. Sadly Ron Rawlingson and Tom Greening have lost their fight against cancer.
Goodbye Beanie. You were Monica Dixon's special dog.
There are now 441 members of the Senior Agility League. Go for it, golden-agers! (Like teen-agers...slower but smarter!)
Newly qualified judges, please put your name forward for the Judge's A-List. Show secretaries will be booking shows for next year and it is a great way to get on the radar.
Latest judges to join:-
Tayla Butler
Steve Hoddinott
Bill Chaffe
Jo Harker

- updated

Connor Harley - updated
Jacqui & Kelsey Wood
Aileen Watson - updated
Iain Davey-Smith
Faye (Taylor) Nemeth
Amanda Smith
TRAINING

Canine Vision
Understanding how and what your dogs see could make a visible difference to your agility. For instance, did you know that dogs are red-green colour blind?
Do Medical Conditions Influence Dog Behaviour?
To what extent do medical conditions influence the behaviour of the domestic dogs? asks Sarah Gardner in her university dissertation. Thank you to everyone who completed her questionnaire which enabled this work.
If you dog keeps popping out of the 10th pole of the weaves, here is an article which you might find helpful, from American agility guru Linda Mecklenburg.
Good awareness is one of the most important things in improving handling skills and where better to start than with understanding your dogs' body language?
Learn to recognise and interpret what your dog is thinking (more or less) with this article by
behaviour counsellor and dog trainer Sheila Harper.
Ruth Turner
wrote this article for the Dig It DTC blog. It's all about those common dog training questions that we've all heard like... Are dogs wolves?
Positive Reward Training
Recent years have seen dramatic changes in how we train our dogs. Modern, positive means of training requires getting rid of the old ways of dominance, force based methods. Mike Afia is concerned that recently he has seen too many inc
idents of abusive behaviour in the name of training at shows.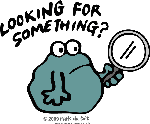 WANTED
...
How can we help you find that elusive item you been desperately seeking? Try a free 'want' ad. You might be lucky
AGILITY LEAGUES
There is no better way to measure your achievement than by comparing like to like. The number of breed and special interest agility leagues is growing. Join one today.
Start here to find a league of your own. If there isn't a league for you and your dog, find some like-minded people and set one up. They're good fun.
The 2014 Gun Dog Agility UKA League results have been published. Congratulations to the winners!

Scottish Terrier Breeds Agility League
They may have short legs but they can still shift. The STB Agility League is open to any Terrier breed or X originating from Scotland e.g. Cairns, Scotties, Westies, Dandy Dimonts, Skyes, etc. New members welcome.

Staffordshire Bull Terrier Agiity League
Well done to all those clever Staffords that took part in the STB league last year.

he Agility Terrier League 2015 is now open for new members. It is open to all terriers and their crosses. There are great prizes on offer for each grade winner and there is an annual final you could qualify for.
When successful Schnauzer handler Jo Plevin realised the Schnauzer League was no longer running, she decided to set up a new one.
You'll find everything you need here for a happy and active life with your dogs. For more information about a specific product or service, click on the advert below.
If you are interested in promoting your products and/or services to the agility market, what better way than via Agilitynet. After all, you are reading it now, aren't you! To find out more about advertising your goods and services, see our rate card.
If you don't see what you want, click here for more options.
Agilitynet is a 'hobby gone wild' web site. It's done for the love of the sport. By supporting our advertisers, you ensure that Agilitynet stays free to you and on-line.