SHOW NEWS
Agility Team GB is back from the EO after a valiant effort.
The Poodle TC show will be held at a new venue in Bucks.
Very best wishes to the Agility Team GB that has left for the European Open Agility Championships in Hungary this weekend.
The KC is trying to break the record for the world's largest dog stay.
Important travel update for Scunthorpe August Show 2-3 August.
Find out who has qualified for the KC Olympia Semi and Quarter Finals this far (Olympia 2014)
OTHER
NEWS & INFO

Training & Education
Now is your chance to have a say on how dogs are queued at agility events. Express your views by completing this brief survey.

Crufts Car Stickers


Those jolly 'I've Qualified for Crufts' car stickers are back for 2015. If you have qualified in agility, YKC, flyball, obedience or breed etc. you can obtain one from Agilitynet by sending an SAE to 38 Northolme Road, London N5 2UU. They are free but if you send a voluntary donation to the KC Charitable Trust, we'll send you two stickers - one for your car and the other for your dog van.

Training News


Looking for the winning edge?

F

urther to the success of the previous seminars held regularly since 2007, t

he Kennel Club Canine Sports Science Seminar will be returning this November.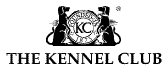 Kennel Club News
Keep up with what's happening at the Kennel Club agility-wise. The Agenda for the 17 July meeting of the KC Agility Liaison Council is now available for you to read. The Spring edition of The Scrime is out.
Thinking of starting agility and trying to find a club, moving to a new area or some extra private tuition? These clubs and events have spaces available.
A list of people interested in taking part in the XV International Mix & Breed Championships (IMCA) and PAWC (ParAgility) in Italy in September this year is now being compiled. Places on Team GB are open to anyone wishing to represent their country at an international competition.
QUALIFIERS & FINALS
There's an extra 'fun run' qualifier for every Grade level now, not just the Advanced dogs. You can find a qualifier to suit you by using the Qualifiers button on the Show Diary page. Don't be shy. Go for it.

Drontal Agility Challenge
Charlotte Martin running Agilitynet's own Fern (Ludgate Flower Power) were the winners of Heat 7 at the Rugby Champ show. The rest of results are here.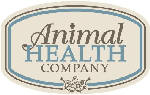 The Animal Health Co Classic
It was a hot and sunny day at Just Dogs Live but only one dog stopped for a drink from the Westcotts Water Jump during Heat 5. Results available now.

Brillo International Bounce
And the qualifiers from the heats at Shrewsbury, Severnside, Hatton Festival, Wye Valley and PADS/ Heart pf England shows thus far are...
CSJ Highland Stakes
Congratulations to everyone who has qualified for this year's final on Sunday, 6 July at Scotland's National Game Fair at Scone Palace.

Agility Edge Beginners Steeplechase
The results from Heat 2 at Lydiard Park are in. Each class will consist of one steeplechase course counting towards normal UKA progression.

Just So Jump & Twist Pairs
The results of the first ever heat of this new competition are in and the organisers can breath a sigh of relief.

There is no better way to measure your achievement than by comparing like to like. The number of breed and special interest agility leagues is growing.

Senior Agility League
This year's 2014 Senior League is in full swing with almost 300 members. If you are 55 or over, there's still time to enter the 2014 League. Do it now. You're not getting any younger.
List of Leagues
Start here to find a league of your own. If there isn't a league for you and your dog, find some like-minded people and set one up. They're good fun.

Schnauzer & Schnauzer X Agility League
When successful Schnauzer handler Jo Plevin realised the Schnauzer League was no longer running, she decided to set up a new one.
Agility Edge League
Agility Edge is a cash and sponsor prize league that rewards excellence in agility.
The MadSpaniels Agility League
The League is up and running again for 2014 and there are lots of new members already. It is open to all spaniel handlers.
Rescue Agility Scotland
2013 was a year of ups and downs for Rescue Agility Scotland. But when the League tables closed on 31 January 2014, it was evident that many dogs and handlers had enjoyed an extremely successful year.
Scottish Terrier Breeds League
Jennie Fairweather's end of year report.
'The Agilitynet site has really helped me in the past to find training courses for me to attend. I have done training courses all over the country and thoroughly enjoyed them.'
Marianne Tembey
Events added in the last two weeks.
---
RESCUE DOGS
Some of the latest arrivals are previewed here but there are many more looking for active homes.
Rescue Me
You can now add potential agility dogs direct. It's a faster service and still free to rescue organisations and private individuals! Another new features is a Google map so you can see where the dog is located. Wales may not be THAT far away for the right dog!

Sorry but it's not be practical to list ALL the schedules available here for space reasons so we've opted for those that we've received in the last two weeks. The shows in red are closing this week so hurry hurry if you want to enter. Schedules can now be downloaded direct from the Show Diary page.

A Grade Change Form is available via a link on the front page of iSS
---

Attention: Show Organisers Click here to input your essential show details onto the iSS Show Diary.
---
SPECIALS

Minority Agility Competitors

Just how friendly and diverse is our sport? Kayden Medcalf first brought this issue to our attention on FB. He reports on the results of his on-line survey of heterosexual and LGBT competitors and their experiences at shows and training.
A woman can only run as fast as her boobs will allow her! When Lesley Short was made redundant,
she decided to have a trade stand selling sports bras as a way of continuing to be part of the agility community.

Happy Days

Richard Partridge explains why he and his wife Sheila decided to adopt a feral dog from Romania when there are so many dogs in the UK needing homes.
Have you seen a dog with a yellow ribbon on its lead or wearing a Space Dogs 'I Need Space' vest and wondered why ? Joanne Livemore takes a look at the Campaign and some of the reasons why a dog may need space.

Agility Council Rep Mini Profiles
Meet your area Liaison Council rep. They're your voice at the Kennel Club so it is worth getting to know a little more about them.
HEALTH & FITNESS
Did you ever think what would happen to your dogs should you, heaven forbid, have an accident when travelling to a show or training. It occurred to Wendy Clay when she was stranded on the motorway in the freezing cold three hours from home, and stared her thinking about what to do
I
n
C
ase of
E
mergency...

Agility, Energy & Injuries
Agility may be great fun but all the twisting, turning, jumping and landing can present a challenge to a dog's joints as well as a drain on energy resources. So we asked James Howie Vet Director at Lintbell's to explain more about the most common injuries in dog agility?

Queuing & Agility Dogs

For the past four years, Stephanie Fleig
has been monitoring agility dogs to see how they cope with the excitement and anticipation of agility for her PhD work. She now needs 10 more people who are going to the Lune Valley show to help with her ground-breaking research.
Since writing this article, Kay Westgate has had over 50 emails from owners with dogs suffering pancreatitis. They all say they find it helpful.

A Pilates Approach to Dog Agility

Pilates instructor and agility enthusiast Stacy Weeks explains how Pilates can help you be a better handler.

Be AgilityFIT
You might wonder what martial arts have in common with running an agility dog? Personal trainer Mike Wood & Eleanor Balchin have developed an exercise regime specifically for those who compete in dog agility.
Karen Laker, Sue Holstead and Ruth MacGill have put together an e-book that describes a way that dogs and owners can have fun working out together. Combining dog training with exercise and music, it's just what Mary Ann Nester has been waiting for.
Fit for Fun
Agility is a high risk sport due to all that running, twisting and turning. Despite the best preparation, not all injuries can be prevented which is why Chartered Vet Physiotherapist Sally Medcalf has written an article how to spot problems and prevent injuries.
TRAINING

Dog Training Myths Busted
Ruth Turner wrote this article for the Dig It DTC blog. It's all about those common dog training questions that we've all heard like... Are dogs wolves?
Recent years have seen dramatic changes in how we train our dogs. Modern, positive means of training requires getting rid of the old ways of dominance, force based methods. Mike Afia is concerned that recently he has seen too many incidents of abusive behaviour in the name of training at shows.
Mary Ann Nester was looking for something to put the fun back into her relationship with her dog Tico and so she booked in for a Dogtective course.
REGULAR FEATURES
It is with much sadness we say goodbye to Tim Marsh who died on 28 July after losing his long battle with cancer! Sad news too from High Lane Dog Training Club. Maria Bailey, one of their members, has tragically died from a brain haemorrhage on Saturday.
Mike Stonehouse's BSD Cal (The Blade Runner) won respect and admiration on the agility circuit and had a never ending list of achievements inside and outside of the ring. This being even more special because Cal was a rescue.
Good luck to Agility Team GB who hare competing at the European Open Championships
For sale... 26 hardly used Slazenger Wimbledon Tennis Balls from the 2014 tournament. Perfect for flyball training or toys.
All proceeds to BC Trust.
Still short of dogs but those that are still looking for new homes really need you.
Did you know that you can access old show schedulers from as far back as 2006 . They're invaluable for finding information for your Agility Warrants and record books etc.
If you are interested in promoting your products and/or services to the agility community, what better way than via Agilitynet. After all, you are reading it now, aren't you! To find out more about advertising your goods and services, see our rate card.
We've started the annual review of the judge's list. It's a big job but someone's gotta do it! New judges - KC, UKA and other - welcome.
If you are starting a new club or offering private tuition and want to get on the agility map, let us know and we'll send you a simple questionnaire to complete for a free entry on the Agilitynet Clubs & Trainers.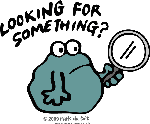 DESPERATELY SEEKING...
Looking for a pairs partner or another team member, flat mate or camping pass? You can also look for specific car cages, van or dog vehicles and demo teams for your fairs and fetes? If all else has failed, try our free 'want' ads.
KEEP COOL
hings to ponder...
Some suggestions for things to do when your are at a show or training or at home and it's baking hot.
A Heatstroke Survival Guide
Robert Newman, a recognised authority on American animal law, explains about heatstroke in dogs and what you can do about this life-threatening and often fatal problem.
Heat Stroke
In his experience as a veterinarian and a working dog trainer/handler, Dr. Henry de Boer has attended to far more cases of heat stroke in the spring or fall than he did during the summer months.
Border Collie Collapse
Border Collie Collapse (BCC) is a relatively rare condition usually seen in working dogs or those training for high intensity activity such as agility or flyball. Vet Netty Mattey has studied it and explains more about it.
REVIEWS
Stopper pads can easily be cut or ripped and injuries are a common reason for trips to the vet. Using these pads can help to avoid the risk of injury and discomfort to your dog and can save lotsa money in treatment costs.

Essential Foundation Jumping Skills
Heidi Pichotta agreed to review Lee Windeatt's first DVD because she loved it!
This step by step guide from Lauren Langman and the Devon Dogs team, reviewed by Manda Scott, is aimed at anyone with a new puppy or young dog or simply interested in dog training.
Looking for some thing agility? Start here to find equipment, training aids and other things for active dogs.
For more information about a product or service, click on the advert below.
If you don't see what you want, click here for more options.
Agilitynet is a 'hobby gone wild' web site. It's done for the love of the sport. By supporting our advertisers, you ensure that Agilitynet stays free to you and on-line.