SNIPPETS
Road closure alerts for Crufts competitors.

WAO 2016 will be hosted by England

The Hinckley Show in May is moving to Kelmarsh Hall this year.

Blenheim ATC will not be holding a show this year as their usual venue is unavailable.

Scallywags Steeplechase Day on 8 March is full.

Granite City will not be holding a summer agility show this year as their usual venue is not available. (Show Snippets)

The website for IMCA - PAWC Austria is live. (Web site)

The STARS Show is closed for entries.

The code for half price Crufts tickets is MYKCC15 (Crufts web site)

Agria Pet Insurance is joining the Agility world in 2015 with a Grand Prix competition

Rescue News
Drum roll please... Founder of Valgrays Border Collie & Animal Rescue Val Phillips has been invited by the Kennel Club to present the winner of the Pastoral group trophy on Friday evening.

Not long until the big day. You still have time to get a free 'I've qualified for Crufts' car / van sticker. Send an sae to Agilitynet, 38 Northolme Road, London N5 2UU The stickers are free but if you would like to make a voluntary donation to the very worthy KC Charitable Trust, we'll send you extra

stickers




To find out what's happening in KC agilty, read the minutes of the January meeting of the Agility Council held at Clarges Street.




Smiffy's Charity Valentine Ball was a great success. They raised a massive £10,040 for the Harrison Smith Future Care Fund. They even have some agility people along at the ball which was fantastic!

Starting a new group of beginners, looking for few competing handlers to fill your classes or needing a few people to fill a workshop or seminar? Email the details and we will post them for you.

Greg Derrett, one of the world's finest agility coaches is coming to East Anglia for a pair of New Year seminars.

The Agility Team GB Performance Weekend will be held alongside the Lincoln Agility Enthusiasts show in April. Team chiropractor Emma Fretwell has decided to step down from the position so that she can pursue private and business interests.

Events added in the last two weeks.

'The Agilitynet site has really helped me in the past to find training courses for me to attend. I have done training courses all over the country and thoroughly enjoyed them.' Marianne Tembey
---
Here are some of the latest arrivals but there are many more looking for active homes.
You can now add potential agility dogs direct. It's a faster service and still free to rescue organisations and private individuals! Another new features is a Google map so you can see where the dog is located. Wales may not be THAT far away for the right dog!
There's an extra 'fun run' qualifier for every Grade level now, not just the Advanced dogs. You can find a qualifier to suit you by using the Qualifiers button on the Show Diary page. Don't be shy. Go for it.

Qualifiers News
AS the Adams Show in the SW has been cancelled, Godmanchester will be hosting a replacement heat for the Fitzpatrick Referrals 4th Height Cup on 7 June.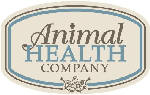 The Animal Health Co Classic


The Animal Health Company has agreed to continue it's support of the agility community with the AHT Classic incorporating the Westcott's water jump.

The Brillo International Bounce for both Small and Medium dogs, will continue in 2015 with 13 qualifying heats around the country.


The first Adams Derby was set up in 2001 by Chris and Sandra Adams. Over the years, they have added a Jumping Cup, Laser Pairs, Anysize Jumping and Junior Agility qualifiers to their repertoire.

After two days of fierce competition, current holder Nicola Garrett retained her Royal Canin Rest of the World title at this year's Pembrokeshire By the Pond.

It's never easy achieving two clear rounds in a row at speed but the winners of the first Skinners Grand Prix at Chatsworth did just that and more in front of a huge audience.
Following 10 exciting heats held at shows across the country, the final of The Just So Jump & Twist pairs took place at Tag Summer Show in Uttoxeter.
TTQ is a new team event for three dogs per team for dogs of all sizes. Heats will be held throughout 2015 with two teams from each heat qualifying for the final

Sorry but it's not be practical to list ALL the schedules available here for space reasons so we've opted for those that we've received in the last two weeks. The shows in red are closing this week so hurry hurry if you want to enter. Schedules can now be downloaded direct from the Show Diary page.

A Grade Change Form is available via a link on the front page of iSS
---

Attention: Show Organisers Click here to input your essential show details onto the iSS Show Diary.
---
SPECIALS

Agility inspired Greenspace

Garden designer Jo Baker recently designed and built an original green space agility course for a dog daycare centre. Visually it looks stunning and the dogs are loving it.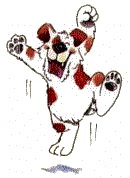 2014 Agilitynet Honours List

Congratulations to everyone who won out last year. Your Agilitynet Winning Out Certificates will be going out once all the information has been processed and personal certificates printed, thanks to Lintbells.

4th Height Jumping

Ann Harmes which talks about her views on having a 550mm height in Kennel Club agility and why she has changed her mind. It's a good read and food for thought!

Holly the Re-Active Collie


Clive Bayliss tells the story of Holly the Re-Active Collie and how agility and the folks at Dog Learning Zone have helped her have more fun in the world.

Eat like an Italian even at shows in your caravan. Agility spouse, groom and chief cook 'n bottle washer Bruno Borriello's explains how he wrote his new cookbook between classes at shows. Buon appetito!

What's Wrong with European Handling?

Dante Camacho, a Brazilian who lives in and competes for Canada, looks at international agility and asks
what do those 'weird moves' really mean?

I Am an Agility-holic

Lorraine Pearson is a self-confessed agility addict. She originally posted a shorter version of this article onto Agilitynet FB and got so many 'you have just described me' comments that she agreed to go public about her obsession.
REVIEWS
Stacey Irwin-Burns reviews Chaser-Toys motivational bungee and non-bungee toys.

Country Mun Stopper Pad Protectors
Stopper pads can easily be cut or ripped and injuries are a common reason for trips to the vet. Using these pads can help to avoid the risk of injury and discomfort to your dog and can save lotsa money in treatment costs.
REGULAR FEATURES

Rainbow Bridge
It was love at first sight when Teresa Beams first saw Little Snoopy on the Internet. He had a lot of faults bless him, but she loved him so was prepared to put in all the hard work required.

Senior Agility League
The results are in. Well done to everyone who took part and let people know they were over 55. Shhhhh... And congratulations to the winners especially to Overall SAL Winner Robert Hall with his Min Schnauzer Sybray White Blossom with an amazing 2227 points.

The 2015 SAL year has started. It is not necessary to re-register if you are already a SAL member. Now there is a direct link to the League Points (under the masthead) so you can start adding your points direct. Young at heart, new members are always welcome. Register today if you are 55 or older.

Rescue Us
There are a lot of great dogs out there looking for active homes where their intelligence and energy can be appreciated.

Clubs. Private Trainers & Show Organisers
Time to update your listings on Agilitynet for2015. New club? Ask how yu can get a free listing on Agilitynet.

Judge's A-List


Newly qualified judges, please put your name forward for the Judge's A-List. Show secretaries will be booking shows for next year and it is a great way to get on the radar.

Show Diary
Planning your 2015 show season? If any show is missing let us know and we'll chase it down.


Time to clear out the garage or loft? Sell those items which have been lying around for a while. There's cash in your caravan. Your junk is someone else's bargain!
If you are interested in promoting your products and/or services to the agility community, what better way than via Agilitynet. After all, you are reading it now, aren't you! To find out more about advertising your goods and services, see our rate card.
AGILITY LEAGUES
There is no better way to measure your achievement than by comparing like to like. The number of breed and special interest agility leagues is growing. Join one today.
Start here to find a league of your own. If there isn't a league for you and your dog, find some like-minded people and set one up. They're good fun.

Staffordshire Bull Terrier Agiity League
Well done to all those clever Staffords that took part in the STB league last year.

The Agility Terrier League 2015 is now open for new members. It is open to all terriers and their crosses. There are great prizes on offer for each grade winner and there is an annual final you could qualify for.

UKA Gun Dog Agility League
The 2014 Gun Dog Agility UKA League results have been published. Congratulations to the winners!
When successful Schnauzer handler Jo Plevin realised the Schnauzer League was no longer running, she decided to set up a new one.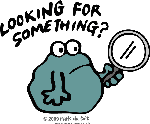 DESPERATELY SEEKING...
We can help you find what you want with our free 'want' ads.
TRAINING

Communicating with Your Dog

Good awareness is one of the most important things in improving handling skills and where better to start than with understanding your dogs' body language?
Learn to recognise and interpret what your dog is thinking (more or less) with this article by
behaviour counsellor and dog trainer Sheila Harper.

Dog Training Myths Busted
Ruth Turner
wrote this article for the Dig It DTC blog. It's all about those common dog training questions that we've all heard like... Are dogs wolves?
Positive Reward Training
Recent years have seen dramatic changes in how we train our dogs. Modern, positive means of training requires getting rid of the old ways of dominance, force based methods. Mike Afia is concerned that recently he has seen too many incidents of abusive behaviour in the name of training at shows.
HEALTH & FITNESS
Did you ever think what would happen to your dogs should you, heaven forbid, have an accident when travelling to a show or training. It occurred to Wendy Clay when she was stranded on the motorway in the freezing cold three hours from home, and stared her thinking about what to do
I
n
C
ase of
E
mergency...

Agility, Energy & Injuries
Agility may be great fun but all the twisting, turning, jumping and landing can present a challenge to a dog's joints as well as a drain on energy resources. So we asked James Howie Vet Director at Lintbell's to explain more about the most common injuries in dog agility?
Canine Pancreatitis
Since writing this article, Kay Westgate has had over 50 emails from owners with dogs suffering pancreatitis. They all say they find it helpful.

A Pilates Approach to Dog Agility

Pilates instructor and agility enthusiast Stacy Weeks explains how Pilates can help you be a better handler.
You might wonder what martial arts have in common with running an agility dog? Personal trainer Mike Wood & Eleanor Balchin have developed an exercise regime specifically for those who compete in dog agility.