ROADWORKS AHEAD
Almost 19 years after Agilitynet first went live, we've decided we really need a good clear out. It's an enormous site now and there are just something things which are out of date and/or no longer relevant so please bear with us if links don't work. If you have anything special that you would like saved, pleases let us know.
WHAT'S NEW...
Halfway through the competition and the first 30 qualifiers have been chosen. Results now in for Heats 5 and 6 at Wye Valley and Chipping Norton Respectively.
ROYAL CANIN® Agility Challenge 2017
Very b
rief reports from the first three heats at Severnside at the Somerset Show, Hatton Festival and Worcester. Who will be going to the Final on Sunday, 24th September 2017 at The Malvern Autumn Show, under the watchful eye of Championship Agility judge Dave Deauville.

One moment Ericka Skinner's beloved Sadye was a healthy, happy do
g; the next she collapsed and was dead within hours. Thus is the tragedy of Water Toxicosis.

Beware of excessive water intake by your dog while playing in the water this summer! Ingesting too much water may lead to "water intoxication", a condition that can cause serious brain damage and even death in extreme cases.
Dog Vegas has announced some changes for the 2018 DV Finals.
PB Caravans will be supporting the all new 550mm height Grade 1-5 Jumping heats while
Quill Trading will be taking over Dog Vegas 3-5 Qualifier from Paws Trading.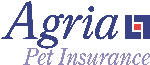 Agria Brillo Bounce
The results of the first

seven

heats are in. Who will be

at the Final in October at the British Agility Championships in Bedfordshire, kindly judged by International Agility Judge Jorge Pires.
The Bracc Pack
Following up on Anne Brierley's story about competing with her Bracco Italianos, a rare an ancient breed of hunting dog, we listen in on one of their post-show debriefings.

Jenny Bags
Adams Agility have teamed up with top Swedish handler Jenny Damm to stock Jenny Tunnel Bags in the UK. Available at some shows in June -July, by post or collection anytime. PM or email.
Janet White Spunner - Octogenarian Extraordinaire
Janet has just turned 80 and she is still doing agility and is having the time of her life! Completing a course without time faults can be tricky now but she still loves it.
Pic of the Litter
Straight as an arrow! An amazing shot taken at Otley this year by Dave Midgley of Agility Foto.
Fun with Fido
Becky Layphries has developed a range of interactive treat toys for dogs can be used for dog and puppy training and fun dog activities like agility and flyball.
AGILITYNET STUFF
We have made a change for 2017. Allsorts dogs have been taken out of the main categories and given one of their own. Due to the low numbers, we have combined all the age groups for this award.
L
HO points will count.

Thank you to our new sponsor for making it all possible. The Big Dg Bed Company makes good quality, comfortable beds for dogs of all sizes as well as specialist, active recovery orthopaedic beds for working dogs.
SPECIALS
Agility is never boring with Kodi. At home, she appears to be a secure and confident collie but at training and shows, she can simply go to pieces. Shellie Smith never knows what she is going to get.

Not all heroes wear capes... some wear bright pink shirts. Kaye Medcalf talks to some of the members of this years Crufts Ring Party to find out what happens behind the scenes.

Lu Candy queries large distances for little dogs. Beverley Kimber asks what is it about agility that is so addictive? Also Sue Jones' Toy Poodle puppy is a morning star!

Jenny Youndan, a member of The Canine Massage Guild of therapists, explains how identify injuries and then treat them naturally if they do happen.

It's time to take the ole caravan out on the road again for the 2017 show season. You might want to reread this article by Dave Camble of Diagnostic Caravans before you set you off for your next show. Better safe than sorry...

Lower Height Option Data Analysis
Jo Sermon replies to the findings of the 4th Height Supporters Group research on LHO at Kennel Club shows over a four month period in 2016.

Global Judging Program is a two day seminar, presented by Greg Derrett and Lee Gibson, which gives judges an opportunity to test their knowledge and enhance their agility judging credentials. It has been designed to make a good judge into an excellent one. Becky Dixon has attended two GJP seminars and shares her experiences.
---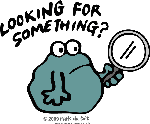 FLEA MARKET
...
(now incorporating Wanted)
Looking for something? Check out the Flea Market for pre-loved agility equipment, car cages, caravans and camping accessories, dog vans and even puppies under the age of 6 months. Buy or sell. The Flea Market is the place to look first.
STANDARD
FEATURES
Newly qualified KC and UKA judges, please put your name forward for the Judge's A-List. Show secretaries will be booking shows for next year and it is a great way to get on the radar.
Last 10 judges to join or update their entries:-
Gina Scott - Updated

Gill Vann

- Updated

Christine Brown - Retired

Chris Jenkins - Retired

Graham Partridge

-

Updated

Dairin Keating -

Updated

Claire Hananford

-

Updated

Linda Cummings

Sandra Beales

Nikki Baker - Updated
---
REVIEWS

ByBenji Treats
Inspired by the South African beef snack Biltong, ByBenji Training Treats are made of premium quality, dry cured silverside of beef. But are they worth the money? Helen and Adrian Miller tried them out on their dogs.
Daniel Gee reviews these agility trainers designed by a German Championship handler and now in the UK for the first time.

Dog StreamZ Smart Collar Review
Sue Culmer offered to review some Dog StreamZ collars which were kindly donated to her rescue to test and here are her findings.

Ball Thrower Bag


If you throw, launch or chuck balls for your dogs, you'll want to know more about this new product. Rosie Lander reviews the clever new Ball Thrower Bag. Just £10 + £3.00 P&P of pick up on at Just Dogs Live where

Jenny Fish is raising money for Dogs Trust.

There's an extra 'fun run' qualifier for every Grade level now, not just the Advanced dogs. You can find a qualifier to suit you by using the Qualifiers button on the Show Diary page. Don't be shy. Go for it!

SAM's League
SAM's League was set up by Emily Osborne to support and represent Small and Medium dogs that run at Lower Height in KC classes and Toy and Midi at UKA in the UK. They now have 60 members and growing.
Introducing the LOW 550 Final 2017 Judge... Stuart Harmes (ta da)
You'll find everything you need here for a happy and active life with your dogs. For more information about a specific product or service, click on the advert below.
If you are interested in promoting your products and/or services to the agility market, what better way than via Agilitynet. After all, you are reading it now, aren't you! The Kennel Club estimates that t

he number of competitors taking part in agility shows over the course of a typical weekend is 4,000.

To find out more about advertising your goods and services, see our rate card.

If you don't see what you want, click here for more options.

Agilitynet is a 'hobby gone wild' web site. It's done for the love of the sport. By supporting our advertisers, you ensure that Agilitynet stays free to you and on-line.