SNIPPETS
West Lakes camping is now full.
Agility Team GB has announced a three year partnership with Gencon.
New KC regs come into effect January 2016. (Show Snippets)
Paws for Success and Kiln agility are looking for a new training venue in Hants, Berks or Surrey. (Wanted)
The 2015 Redates Agility show will be going ahead as planned.
This year Eukanuba Discover Dogs will be hosting a YKC Agility Dog of the Year Crufts 2016 qualifier.
Alan Short will be the new WAO Team Manager for Scotland.
Camping full at WBSDS August 1-2.
Camping for the Empingham DTC show is full.
There's an extra 'fun run' qualifier for every Grade level now, not just the Advanced dogs. You can find a qualifier to suit you by using the Qualifiers button on the Show Diary page. Don't be shy. Go for it.
All in all the Final of the 4th Height Jumping Cup was a fantastic day! Huge congratulations to all the wonderful finalists for getting there and for showing the public how brilliantly these dogs can perform. Judge's report and results available to read. Also see Pic of the Week.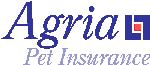 Congratulations to all those Small and Medium dogs that have qualified so far for the 2015 Final to be held on Saturday, 19 September 2015.

The atmosphere - or maybe married life - really suited Jo Gleed as she had a storming weekend, wining Heat 3 of The Animal Health Company Classic, under judge Jacqui Wood.

Adams Qualifiers
The first Adams Derby was set up in 2001 by Chris and Sandra Adams. Over the years, they have added a Jumping Cup, Laser Pairs, Anysize Jumping and Junior Agility qualifiers to their repertoire.

®
®

he Final will take place

on Sunday, 27th September 2015 at the Malvern Autumn Show.

It's never easy achieving two clear rounds in a row at speed but the winners of the first Skinners Grand Prix at Chatsworth did just that and more in front of a huge audience.
Following 10 exciting heats held at shows across the country, the final of The Just So Jump & Twist pairs took place at Tag Summer Show in Uttoxeter.
Here are some of the latest arrivals but there are many more looking for active homes.
You can now add potential agility dogs direct, using the on-line form. This is a free to rescue organisations and private individuals!
Dawn Weaver's long-awaited follow up to Knowledge Equals Speed! will be available at the end of June. To Run or Not to Run reveals everything you need to know about contacts!

Charity News
Oasis Relief is selling cakes, jams and preserves at Otley and Weardale to dig a well in Zambia.

Help Julia Eady and a team from Active Agility raise money for Pet Blood Bank.
Guess the number of sweeties in the jar to help send a member of Team GB to the European Open and World Championships.
Thus far £80 has been raised far for the Hare 'n Hounds defibrillator.

Starting a new group of beginners, looking for few competing handlers to fill your classes or needing a few people to fill a workshop or seminar? Email the details and we will post them for you.
Stuart Doughty Agility Training (Worcs)

Folly Agility (Warks)

Prestbury Park (Glos)
Time to start thinking about the Kennel Club Liaison Council elections. If you belong to a KC registered society, you can have your say by

nominating someone to represent your area.

The Kennel Club General Committee has agreed to change the 'dogs in hot cars' notice for KC licensed shows and events to include all vehicles.
Events added in the last two weeks.
'The Agilitynet site has really helped me in the past to find training courses for me to attend. I have done training courses all over the country and thoroughly enjoyed them.'
Marianne Tembey
---

Sorry but it's not be practical to list ALL the schedules available here for space reasons so we've opted for those that we've received in the last two weeks. The shows in red are closing this week so hurry hurry if you want to enter. Schedules can now be downloaded direct from the Show Diary page.

A Grade Change Form is available via a link on the front page of iSS
---

Attention: Show Organisers Click here to input your essential show details onto the iSS Show Diary.
---
KOOL AIDS

This could be our one week of British summer so let's not forget that dogs and high temperatures do not always mix. It's about this time every year that we re-post some of our previous hot weather articles. They just don't go out of date.

Hot Weather Warning


When the temperature soars and it feels like Death Valley in the shade, don't forget that your dog change into something cool and hang around the pool. Common sense and a few simple steps can save their lives and make hot weather competing worth the trip.

Heat Stroke Survival Guide
To know whether or not your dog is suffering from heatstroke - as opposed to merely heat exposure. it's important to know the signs of heatstroke.

Kool Aids
Here are a few suggestions for keeping your dog cool - from a dogs paddling pool to suntan lotion, cool coats to water bottles.

Canine Cook
Frozen peanut butter yogurt treats are sure to bring a smile to your dog's face.
TRAINING

Do Medical Conditions Influence Dog Behaviour?
To what extent do medical conditions influence the behaviour of the domestic dogs? asks Sarah Gardner in her university dissertation. Thank you to everyone who completed her questionnaire which enabled this work.

Ruth Turner wrote this article for the Dig It DTC blog. It's all about those common dog training questions that we've all heard like... Are dogs wolves?

Positive Reward Training
Recent years have seen dramatic changes in how we train our dogs. Modern, positive means of training requires getting rid of the old ways of dominance, force based methods. Mike Afia is concerned that recently he has seen too many inc

idents of abusive behaviour in the name of training at shows.
SPECIALS

Casper & Callie

Agility has played a big part in Deborah Noon's life, but now she has considerable concern about the appropriate jump height for her rescue dogs. Take a moment to think what agility is all about. Here is a compilation of comments and observations from agility people.
How lucky are we to have such a great hobby.
Is the pole picker becoming an extinct species?

Texts from an Agility Dog


More texts ... this time from an inexperienced agility dog, thanks to Sue Jones. Based on October Jones' funny - and sometimes bizarre - book of passive-aggressive messages between to himself and his dog. If a bulldog can text, so can an agility dog. LOL.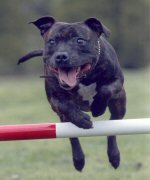 Staffords in Agility


Whether you call them Staffords or Staffies, there are more and more of these fast and fearless dogs being successful in agility. For a bit of fun, Tara Sutton asked people on Face Book to describe agility in just three words. Essential reading for anyone starting out on their agility competition adventure. Thanks to Cornwall AC for sharing it. We all have to start somewhere.

Plantar Fasciitis


No, it's not a spring flower. It's a sudden, searing pain in your foot which could keep you out for a season or more if you don't treat it correctly. Soraya Porter and her podiatrist Jo Coates explain what it is, how to treat it and how to avoid it.

REGULAR FEATURES

Mike Stallard's G7 dog Gandies Wee Nuissance fell asleep at the vet and has gone to Rainbow Bridge. He was only eight years old so not expected and still winning many comps.

Agility was the great love of Bilbo's life. He was a rescue dog from Battersea and Ann Del-Pizzo's dearest friend and companion.

There are now 469 members of the Senior Agility League. Go for it, golden-agers! (Like teen-agers...slower but smarter!)

If you are 55 or older and young at heart, you are eligible to take part in the 2015 Senior Agility League. There is now a link to the League Points (under the masthead) so you can start adding your points any time. Register today

Newly qualified judges, please put your name forward for the Judge's A-List. Show secretaries will be booking shows for next year and it is a great way to get on the radar.

Latest judges to join:-
Iain Davey-Smith
Faye (Taylor) Nemeth
Amanda Smith
Numbers

A number is a mathematical object which can be used to count, measure, label or tell a story. So what do they say about agility?
Bella appears to be the most popular name for rescue dogs right now. They come in all shapes and sizes but all are looking for their forever homes. Attention show organisers: Please let us know if you've reached your limit for entries or if camping is full so we can mark the Show Diary accordingly. Many people with new or young dogs would also like to know if you are having measuring, too.
Monica Dixon
Clubs. Private Trainers & Show Organisers
Time to update your listings on Agilitynet for2015. New club? Ask how you can get a free listing on Agilitynet.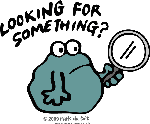 WANTED
...
How can we help you find that elusive item you been desperately seeking? Try a free 'want' ad. You might be lucky
HOUSEKEEPING
We are always looking for ways to grow and improve Agilitynet for your benefit. Here are some things we've done lately.
Our dearly beloved www.Agilitynet.com is back along with a new URL www.agilitynet.org.uk Be sure to clear your cache and try again if you have any problems.
Agility shows will now remain visible on the Show Diary until the last day and then can be found in the Archives.
We've tidied up the Notes box on the Show Diary.
You can contact us more easily, using the link at the top of the page, under the masthead.
Desperately seeking... is now called Wanted.
AGILITY LEAGUES
There is no better way to measure your achievement than by comparing like to like. The number of breed and special interest agility leagues is growing. Join one today.
Start here to find a league of your own. If there isn't a league for you and your dog, find some like-minded people and set one up. They're good fun.
The 2014 Gun Dog Agility UKA League results have been published. Congratulations to the winners!

Scottish Terrier Breeds Agility League
They may have short legs but they can still shift. The STB Agility League is open to any Terrier breed or X originating from Scotland e.g. Cairns, Scotties, Westies, Dandy Dimonts, Skyes, etc. New members welcome.

Staffordshire Bull Terrier Agiity League
Well done to all those clever Staffords that took part in the STB league last year.

he Agility Terrier League 2015 is now open for new members. It is open to all terriers and their crosses. There are great prizes on offer for each grade winner and there is an annual final you could qualify for.
When successful Schnauzer handler Jo Plevin realised the Schnauzer League was no longer running, she decided to set up a new one.
REVIEWS
Julie Tait kindly reviewed the iFetch automatic ball launcher for Agilitynet with the help of her dogs Alfie and Poppy. What fun they had!
Stacey Irwin-Burns reviews Chaser-Toys motivational bungee and non-bungee toys.
Eat like an Italian even at shows in your caravan. Bruno Borriello's explains how he wrote his new cookbook between classes at shows. Buon appetito!

As part of his job as a postman, back sufferer Richard Britton has to walk around eight miles a day. He's found that the BoT Back Brace has helped him significantly, so he wanted to make other aware of it's healing warmth. Stopper pads can easily be cut or ripped and injuries are a common reason for trips to the vet. Using these pads can help to avoid the risk of injury and discomfort to your dog and can save lotsa money in treatment costs.
You'll find everything you need here for a happy and active life with your dogs. For more information about a specific product or service, click on the advert below.
If you are interested in promoting your products and/or services to the agility market, what better way than via Agilitynet. After all, you are reading it now, aren't you! To find out more about advertising your goods and services, see our rate card.
If you don't see what you want, click here for more options.
Agilitynet is a 'hobby gone wild' web site. It's done for the love of the sport. By supporting our advertisers, you ensure that Agilitynet stays free to you and on-line.