WHAT'S NEW...

Lower Height Option Data Analysis


The 4th Height Supporters Group carried out research on Kennel Club shows over a four month period in 2016 in order to analyse what was happening at shows where LHO was offered.

Dog S

treamZ Smart Collar Review
Sue Culmer offered to review some Dog StreamZ collars which were kindly donated to her rescue to test and here are her findings.

For those who wish to attend his funeral, it will be held on Friday, 10th February at 12.00pm at the Medway Crematorium (Bluebell Hill), Robin Hood Lane, Chatham, ME5 9QU.

They may be fun but they could damage your dog's agility life. Lynn Weterhall shares her story how an innocent thing like throwing a ball injured her dog Smudge.

Looking back at... Taryntimers
The Taryntimer electronic timing system was introduced to the UK way back in 2000. Before that, all timing was done by hand, often by someone's partner who wasn't running a dog. For a fascinating insight into the history of Agility, read this article, written for judges and clubs who were not convinced that electronic timing would work!
AGILITYNET STUFF
Agilitynet FB
Our sister site has broken through the 18,000 member mark! In celebration of that milestone, why don't you introduce yourself and your dog?

Move over Sir Andy, Sir Mo and Dame Jessica. Here come the agility handlers. Please put your hands together for those people who won out or moved up a level at a KC or UKA show in 2016. Next year it could be you!

You can still apply for a Winning Out Certificate by going to on-line entry form

but do it soon as the absolute final final deadline is Monday, 13 February 2017.

The 2017 SAL has now started.

The Oldies have fun too...just at a slower pace. Join SAL today and start counting points.

Give a big, warm agility welcome to the new sponsor of the Senior League - The Big Dg Bed Company, makers of good quality, comfortable beds for dogs of all sizes and specialist, active recovery orthopaedic beds for working dogs.
Can't believe it is December already and it's almost time to take stock. Here are some stats as of the 1st December.
More than 470 shows on the Show Diary

505 members of the Senior Agility League

1,500+ applications for 2016 Winning Out Certificates

Approx 500 judges on the A-List
17,800 plus members on Agllitynet FB and growing
The Kennel Club has kindly provided us 100 'I've qualified my dog for Crufts 2017' car stickers to distribute to anyone who has qualified for Crufts 2017 -either as an individual or as part of a team. The stickers are free of charge but if you would like to make a small, completely voluntary contribution to the Kennel Club Charitable Trust that would be great. Just send a standard size SAE to Agilitynet, 38 Northolme Road, London N5 2UU.
SPECIALS
Beth Rachlis has one of those smaller Large dogs. She's found the Lower Height Option made all the difference to her very nervous rescue dog, Izzie.
Dear Weather... Dawn Gilmour appeals to the gods of climate change.
Charlotte Allen has written a poem called 'Stick to the Plan' to remind us all what the most important thing about agility is to remember - that we only have a relatively short time to have fun with our four legged friends.
Ryedale K9 Agility Club in N. Yorkshire has posted Charlotte's poem (with permission) on their FB page and made a small donation to Ryedale Dog Rescue where they train.
Tubby is a street dog who has found a new life as an agility dog and much loved pet with Lucy Wheelwright.
---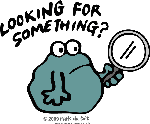 WANTED...

How can we help you find that elusive item you've been desperately seeking? Try a free 'want' ad. If you don't ask, you might not get.

STANDARD

FEATURES

A casting company that was looking for dogs for a feature film called Show Dog has had more than 200 applications thanks to Agilitynet and Agilitynet FB.

Congratulations to Sam Lane with Daim, Hannah Houldsworth with Bell,

Jenny Lambert with Wizz and Monica Kerr with Kayla who achieved Ag.Ch. status this past year.

Newly qualified KC and UKA judges, please put your name forward for the Judge's A-List. Show secretaries will be booking shows for next year and it is a great way to get on the radar.

Last 10 judges to join or update their entries:-
Sophie Macbeth

Nicki Hyland

Alan Mitchell -

Updated

Jordi Boix Baro (Spain)

Lisa Holler

Chris Huckle -Updated

Jen Slade

Hayley Howatt

Pat Last

Robin Gretenkort
---
REVIEWS
News...
The Ball Thrower Bag has now gone international. Someone from California, USA has ordered one!
If you throw, launch or chuck balls for your dogs, you'll want to know more about this new product. Rosie Lander reviews the clever new Ball Thrower Bag.

But I Can't Take Treats & To
ys into the Ring!
How do others seem to glide effortlessly from training to competition while you struggle? Would you like to know the secret? Janet Windsor reviews this 3 disc DVD, made by Brit ex-pat Lynne Stephens and Karen Mielke, which attempts to answer this and other questions about cues as reinforcers.

Agility Course Plans
Looking for some ideas for practicing in the garden or training at Club. Zeffrienne D'Ulivo-Rogers reviews Helen Anderson's new book which is chocked full of more than 250 suggestions for agility exercises and full size ring course plans .
Gill Pipe reviews the delightful Adventures of Two Poodles and a Mouse. It's is a perfect gift for kids of all ages, not just poodle lovers. Based on two agility dogs and their little friend, it was written by an agility widower Wilfred (aka Derek) Cheek.
LEAGUES

Lurcher & Sighthound Agility League
The LSA League is open to all Lurchers & Sighthounds that compete in agility in the UK with the aim of showing that these leggy hounds are great for agility.

There's an extra 'fun run' qualifier for every Grade level now, not just the Advanced dogs. You can find a qualifier to suit you by using the Qualifiers button on the Show Diary page. Don't be shy. Go for it!

What are the chances that three handlers from the same club would qualify for the AHC Final in the same heat. Well, that's what happened at the Orchard Summer Show.

In

ternational judge Barrie James' reports on the Royal Canin® Challenge Final at the popular Malvern show. It was a cracking final but don't mention the quackers!

Read Howard Richards' account of Team Hollie day out at the Finals to find out what happened from a competitor's point of view.




Starting in July 2016, there will be a new national jumping competition called LOW 550 for handlers wishing to compete in a prestigious qualifier at the same height as the Lower Height Option at Kennel Club Agility tests, sponsored by the SMART Clinic.

Brillo Bounce
Congratulations to everyone who has qualified so far for the Brillo International Bounce Finals which will be held at Blenheim ATC Agility Show Weekend on 10th September 2016, judged by Championship Agility Judge Mike Hallam.

It

's never easy achieving two clear rounds in a row at speed but the winners of the second Skinners Grand Prix at the Chatsworth Country Fair did just that. The winner had to leave home for the show at 4am but it was worth it.




LOW 550 Scotland got underway at Gleniffer on Saturday, 4th September with a fast, flowing course designed by Judge Aileen Darling. Read her report on the first heat of this competition.