SNIPPETS
Click on the link in gray for more information...
T
he Lincolnshire BCC shows on 2nd July and 27th August have been cancelled.

The Maidstone Activity Dogs (MAD Kent) KC show on 22nd October 2017 has been cancelled.
4 Legged Flix will be live streaming the 2017 WAO, starting with team practice and the Opening Ceremonies on Thursday. (Live Stream)

M&M will be adding over three more agility shows at The Dog Barn this winter to be known as the Extra Specials.
Tuffley has made more camping spaces available.
The Finnish Agility Association has voted to move to five jump heights.
---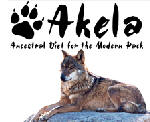 The Rescue page is sponsored by Akela WholePrey
Here are some of the latest arrivals but there are many more looking for active homes. Yes, there are quite a few collies but there are also other breeds of all sizes and, on occasion, some from outside the UK.
You can now add potential agility dogs direct, using the on-line form. This is a free service for rescue organisations and private individuals!
---
Looking for some new or experienced handlers to
fill your classes? If your club has a vacancy or two or is starting a new class, email the details and we will post them for you.
Leiston (Suffolk)
Scovellsway Agility Group (Hants)
North Downs (Surrey)
White Way Agility (Herts)
Chance AT (Northants)
To supplement the cost of travelling to international competitions, Lee Gibson has published a new Worldwide Course Challenge E-Book with 10 original courses to test your knowledge.
Agria Pet Insurance will continue to sponsor Agility around the country in 2017 with some exciting classes for dogs of all sizes
Qualifiers News
The beginning of the year is the time when when the heats for the various competitions are announced. There is something for every level from Starters to advanced with rosettes and trophies galore and, in some cases, cash prizes so well worth a go.
---
Events added in the last two weeks.
'The Agilitynet site has really helped me in the past to find training courses for me to attend. I have done training courses all over the country and thoroughly enjoyed them.'
Marianne Tembey

It's not be practical to list ALL the sch
edules available here for space reasons so we've opted for those that we've received in the last two weeks. The shows in red are closing this week so hurry if you want to enter. Schedules can be downloaded direct from the Show Diary page.

WHAT'S NEW...
is never boring with Kodi. At home, she appears to be a secure and confident collie but at training and shows, she can simply go to pieces. Shellie Smith never knows what she is going to get.
Fun with Fido
Becky Layphries has developed a range of interactive treat toys for dogs can be used for dog and puppy training and fun dog activities like agility and flyball.

SAM's League
SAM's League was set up by Emily Osborne to support and represent Small and Medium dogs that run at Lower Height in KC classes and Toy and Midi at UKA in the UK. They now have 60 members and growing.

Lu Candy queries large distances for little dogs. Beverley Kimber asks what is it about agility that is so addictive? Also Sue Jones' Toy Poodle puppy is a morning star!




The agility community has lost another lovely lady! Rest in peace, Catherine Emery!




Golden Valley needs a first aider on Saturday, 17th June at Top Barn Farm. Is anyone prepared to volunteer in return for free entries for their dog on the day?

Looking to buy or sell a camping pass? Want to clean out your shed or basement by selling some agility equipment, car cages or camping equipment? Make the Flea Market your first stop.

Crufts Ring Party 2017
Not all heroes wear capes... some wear bright pink shirts. Kaye Medcalf talks to some of the members of this years Crufts Ring Party to find out what happens behind the scenes.
Imogen's first time running Loch in the Junior class and look what happened!
AGILITYNET STUFF
We have made a change for 2017. Allsorts dogs have been taken out of the main categories and given one of their own. Due to the low numbers, we have combined all the age groups for this award.
L
HO points will count.

Thank you to our new sponsor for making it all possible. The Big Dg Bed Company makes good quality, comfortable beds for dogs of all sizes as well as specialist, active recovery orthopaedic beds for working dogs.
Show Diary
We think that there are more shows on the Agilitynet Show Diary than anywhere else. How much do you really know about the Agilitynet Show Diary?
Champ shows 2017- 2019

Easy to print show diary

Sort by show name, date and/or affiliation or all of them at the same time

Google search by venue post code

Find qualifiers by show using filter

Shows go red a week before closing date

Useful notes included

We are unashamedly proud of all those who earned Agilitynet Winning Out Certificates last year, so we are featuring some of the dogs who won out /moved up in 2016. We like to brag, too.
SPECIALS
Jenny Youndan, a member of The Canine Massage Guild of therapists, explains how identify injuries and then treat them naturally if they do happen.
It's time to take the ole caravan out on the road again for the 2017 show season. You might want to reread this article by Dave Camble of Diagnostic Caravans before you set you off for your next show. Better safe than sorry...

Lower Height Option Data Analysis
Jo Sermon replies to the findings of the 4th Height Supporters Group research on LHO at Kennel Club shows over a four month period in 2016.

Global Judging Program is a two day seminar, presented by Greg Derrett and Lee Gibson, which gives judges an opportunity to test their knowledge and enhance their agility judging credentials. It has been designed to make a good judge into an excellent one. Becky Dixon has attended two GJP seminars and shares her experiences.

They may be fun but they could damage your dog's agility life. Lynn Weterhall shares her story how an innocent thing like throwing a ball injured her dog Smudge.

Beth Rachlis has one of those smaller Large dogs. She's found the Lower Height Option made all the difference to her very nervous rescue dog, Izzie.
---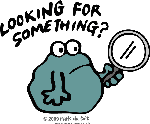 FLEA MARKET
...
(now incorporating Wanted)
Looking for something? Check out the Flea Market for pre-loved agility equipment, car cages, caravans and camping accessories, dog vans and even puppies under the age of 6 months. Buy or sell. The Flea Market is the place to look first.
STANDARD
FEATURES
Newly qualified KC and UKA judges, please put your name forward for the Judge's A-List. Show secretaries will be booking shows for next year and it is a great way to get on the radar.
Last 10 judges to join or update their entries:-
Graham Partridge

-

Updated

Dairin Keating -

Updated

Claire Hananford

-

Updated

Linda Cummings

Sandra Beales

Nikki Baker - Updated

Becky Godridge

Carolyne Tranquille

Kathryn Stickney

Julian Bartram

-

Updated

Clive Foden -

Updated
---
REVIEWS
Daniel Gee reviews these agility trainers designed by a German Championship handler and now in the UK for the first time.

Dog StreamZ Smart Collar Review
Sue Culmer offered to review some Dog StreamZ collars which were kindly donated to her rescue to test and here are her findings.

Ball Thrower Bag

News...
The Ball Thrower Bag has now gone international. Someone from California, USA has ordered one!
If you throw, launch or chuck balls for your dogs, you'll want to know more about this new product. Rosie Lander reviews the clever new Ball Thrower Bag.

Agility Course Plans


Looking for some ideas for practicing in the garden or training at Club. Zeffrienne D'Ulivo-Rogers reviews Helen Anderson's new book which is chocked full of more than 250 suggestions for agility exercises and full size ring course plans .

Gill Pipe reviews the delightful Adventures of Two Poodles and a Mouse. It's is a perfect gift for kids of all ages, not just poodle lovers. Based on two agility dogs and their little friend, it was written by an agility widower Wilfred (aka Derek) Cheek.

There's an extra 'fun run' qualifier for every Grade level now, not just the Advanced dogs. You can find a qualifier to suit you by using the Qualifiers button on the Show Diary page. Don't be shy. Go for it!

Country Shows Agility is delighted to announce that Agria Pet Insurance will be supporting the Brillo Bounce competitions with heats around the country for Small and Medium dogs.




Introducing the LOW 550 Final 2017 Judge... Stuart Harmes (ta da)

The beginning of the year is the time when when the heats for the various competitions are announced. There is something for every level from Starters to advanced with rosettes and trophies galore and, in some cases, cash prizes so well worth a go.

The Animal Health Company will be continuing it's sponso

rship of their Classic qualifier with heats around the country. Handlers beware. This is a competition that could get you and / or your dog wet!

In
ternational judge Barrie James' reports on the Royal Canin® Challenge Final at the popular Malvern show. It was a cracking final but don't mention the quackers!
Read Howard Richards' account of Team Hollie day out at the Finals to find out what happened from a competitor's point of view.
It
's never easy achieving two clear rounds in a row at speed but the winners of the second Skinners Grand Prix at the Chatsworth Country Fair did just that. The winner had to leave home for the show at 4am but it was worth it.
LOW 550 Scotland got underway at Gleniffer on Saturday, 4th September with a fast, flowing course designed by Judge Aileen Darling. Read her report on the first heat of this competition.