SNIPPETS
Click on the link in gray for more information...
Tickets for Crufts 2018 (8th-11th March) will go on sale on Friday, 27th October. (

Help to celebrate the 40th anniversary of agility at Crufts by sending photos or videos from 1978 until now to the KC. (Kennel Club)

The 2018 IFCS team to represent Great Britain in Italy next April has been chosen. (Show Snippets)

The KC congratulates Agility Team GB for a valiant effort at the FCI Worlds. (Show Snippets)
Barnstaple & District DTS has changed the date and venue of their summer show from May to August. (

Correction: The closing date for the Kings 'Finer by Nature' UKA show is the 20th October. (

Agility Team Scotland has been announced for the 2018 WAO. (Show Snippets)

The BSDA of GB and WBSDS are looking for BSD handlers to represent Great Britain at next year's FMBB World Championship in Slovenia. (Show Snippets)

Newton Heath will be accepting POTD at their independent show on Sunday, 15th October. (

South Eastern Agility have cancelled their 22nd October show. The January and March shows will be going ahead. (

The Fun & Run Agility Show on 7th October has been cancelled. (

The Kennel Club has opened its new admin offices in Aylesbury. (KC News)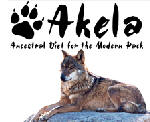 RESCUE US
The Rescue page is sponsored
by Akela WholePrey
Rescue a dog. Rescue yourself.
Here are some of the latest arrivals but there are many more looking for active homes. Yes, there are quite a few collies but there are also other breeds of all sizes and, on occasion, some from outside the UK.
You can now add potential agility dogs direct, using the on-line form. This is a free service for rescue organisations and private individuals!
Following the BSD Team Selection Day last autumn, a team of eight dogs and handlers drove out to Germany to represented Great Britain at the FMBB World Championship.
AGILITYNET STUFF
CSJ is launching a brand new 4-day event next June at Addington Manor for ambitious handlers looking for a challenge.
It was the second year that Mandy Melville-Love and Darren Stokes had been chosen for the IMCA – PAWC UK Team. This time they went out to Austria armed with Photizo and red light technology.
Let Penny polish your prose. No job too small. She'll even proofread your show schedules. Discount for Agilitynet readers.

The 2017-2018 schedules are flooding in so you can plan your next few months of shows.
A special request to show organisers. Please please proofread your schedules carefully before you send them in so they do not have to be revised. The more eyes the better. It will save delay and confusion in the end.

Roadworks Ahead

Almost 19 years after Agilitynet first went live, we've decided we really need a good clear out. It's an enormous site now and there are just something things which are out of date and/or no longer relevant so please bear with us if links don't work. If you have anything special that you would like saved, pleases let us know.
Over 55 and still competing? Why not join the fun.
All points count as long as there is a rosette awarded except 'just for fun' and training in the ring competitions.
We have made a change for 2017. Allsorts dogs have been taken out of the main categories and given one of their own. Due to the low numbers, we have combined all the age groups for this award. LHO points will count.
Thank you to our new sponsor for making it all possible. The Big Dg Bed Company makes good quality, comfortable beds for dogs of all sizes as well as specialist, active recovery orthopaedic beds for working dogs.
Events added in the last two weeks.

'The Agilitynet site has really helped me in the past to find training courses for me to attend. I have done training courses all over the country and thoroughly enjoyed them.'

Marianne Tembey

It's not be practical to list ALL the schedules available here for space reasons so we've opted for those that we've received in the last two weeks. The shows in red are closing this week so hurry if you want to enter. Schedules can be downloaded direct from the Show Diary page.

WHAT'S NEW...
Morgan Shoosmith
Morgan is the 10 year old handler who is taking the Poodle world by storm. She's been competing since she was seven! Read her story in her own words...
Win Agility, an online agility training web site created by Bonnie Quick and Nicky Grant, is launching a new Puppy Series.


Former dog trainer Ros Reynolds is looking for an agility club that would like to use her new dog park in Boston (Lincs) as a training or show venue.
Emily Osboune started judging five years ago to give something back to the sport and, though it can be hard work at times, she is still loving it.
Pic of the Litter
Rebecca Harris' sheltie Barnaby was just seven months old when he last used one of these. The £64,000 question is have you ever seen one in the ring and, if so, can you remember where and when?
Read Dave Deaville's Judge's report on the Final held
at the Malvern Autumn Show this year. Congratulations to the winners.
Fun with Fido has agreed to sponsor of Chantal Karyta, a leading dog agility handler and trainer who has previously competed at Crufts and Olympia with her Shelties and represented Team England in the WAO and Team GB at the FCI Agility World Championships.


Nerf Dog, one of the UK's leading dog toy manufactures, will continue its sponsorship of Country Shows Agility two Kennel Club agility shows this winter at Morton Morrell College, (Warks) in December and January.

Engraving Studio
Engraving Studio's easy fit agility collar tags requires no fixing rings to be fitted to your dog collar - ideal for dogs taking part in dog agility and fly ball as there are no hanging parts to snag. Easy to swop between collars with deep long lasting engraving that won't fade or wear away.

Choosing Pet Insurance
We all know that veterinary bills can be eye watering, so it's no wonder that about 40% of owners have pet insurance. Policies can vary widely which means that it is very important to get the right cover for your dog first time. Julia Carr explains how it works and what to look for.

Welsh Handler of the Year
The Burns Welsh Handler of the Year, run as part of the Pembrokeshire County show, is open to dogs of all sizes and grades run by Welsh handlers or people living in Wales. Wow! And what a final it was.
S
PECIALS
Milo the Three Legged Agility Dog
Heather Smith's rescue collie Milo had agility dog written all over him. He was doing well until he was diagnosed with cancer and his hind leg had to be amputated. This is the amazing story of how he came back to agility with a little help from his friends.

One moment Ericka Skinner's beloved Sadye was a healthy, happy do
g; the next she had collapsed and was dead within hours. Thus is the tragedy of Water Toxicosis.

Beware of excessive water intake by your dog while playing in the water this summer! Ingesting too much water may lead to "water intoxication", a condition that can cause serious brain damage and even death in extreme cases.
Total Hip Replacement - An Inspirational Story
When Jackie Bromwich's promising dog Fern was diagnosed with hip dysplasia, it was a shattering moment. It's been four years since Fern had a hip replacement and she is now nine. Though it's been a long road and there have been setbacks, in the end, she has achieved G7. Their story should give heart to anyone who has a dog with HD. It's not the end of the world. You can still follow your dreams.
Following up on Anne Brierley's story about competing with her Bracco Italianos, a rare an ancient breed of hunting dog, we listen in on one of their post-show debriefings.
Beware of Ball Flingers Revisited
Never throw a stick or a ball to your dog says the K999 vet. It could be fatal.
Janet White Spunner - Octogenarian Extraordinaire
Janet has just turned 80 and she is still doing agility and is having the time of her life! Completing a course without time faults can be tricky now but she still loves it.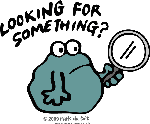 FLEA MARKET
...

(now incorporating Wanted)
Looking to buy or sell a camping pass? Want to clean out your shed or basement by selling some agility equipment, car cages or camping equipment? Make the Flea Market your first stop.
STANDARD
FEATURES
In Memory

Sad news that Jacqui Tucker passed away on Friday, 6th October, 2017 after a short but devastating illness.
Agility Wit & Wisdom

It seems the cost of dog agility is quite a lot in other countries around the world. We don't know how lucky we are to have so many shows at such reasonable prices for all dogs regardless of whether pedigree or crossbreed. So says Dawn Gilmour.
Newly qualified KC and UKA judges, please put your name forward for the Judge's A-List. Show secretaries will be booking shows for next year and it is a great way to get on the radar.
Last 10 judges to join or update their entries:-
Hannah Grantham - Champ Judge

Sara Kirkwood

-

Updated

Doreen Sizeland - Welcome back!

Jonathan Hallam - Updated

Jason Bartram

-

Updated

Roy Seal

Sue Adams

Gina Scott - Updated

Gill Vann

- Updated

Graham Partridge

-

Updated
REVIEWS
Sharon Tuffnell reviews Becky Layphries' new interactive, super squidgy treat pods and tuggies. Perfect for Agility training, Flyball and other dog sports.

ByBenji Treats

Inspired by the South African beef snack Biltong, ByBenji Training Treats are made of premium quality, dry cured silverside of beef. But are they worth the money? Helen and Adrian Miller tried them out on their dogs.
Daniel Gee reviews these agility trainers designed by a German Championship handler and now in the UK for the first time.

Dog StreamZ Smart Collar Review
Sue Culmer offered to review some Dog StreamZ collars which were kindly donated to her rescue to test and here are her findings.

Ball Thrower Bag


If you throw, launch or chuck balls for your dogs, you'll want to know more about this new product. Rosie Lander reviews the clever new Ball Thrower Bag. Just £10 + £3.00 P&P of pick up on at Just Dogs Live where

Jenny Fish is raising money for Dogs Trust.

There's an extra 'run for fun' qualifier for every Grade level now, not just the Advanced dogs. You can find a qualifier to suit you by using the Qualifiers button on the Show Diary page. Don't be shy. Go for it!

Qualifiers News


Agility Rocks, Dogs Matter and PAwS Shows h

ave teamed up to bring you The UKA South West Winter Finals with 10 heats at UKA shows throughout the winter 2017/18.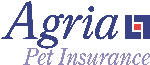 Agria Brillo Bounce
More results from heats 8, 9 and 10. Who will join the winners in the Final at the British Agility Championships in October?
With all the heats completed and some 50 invitations sent out to winners, who will succeed at the Malvern Autumn Show on Sunday, 24 September when Championship Agility judge Dave Deauville will judge the 2017 ROYAL CANIN® Agility Challenge Final.

Following 10 hotly contested heats during 2016/2017, dogs and handlers travelled from all around the UK to compete in the inaugural LOW 550 National Jumping Cup Final at Cirencester Park on 2nd September.
It was a cold and windy day at Kelso but the dogs were flying at the LOW 550 Scotland Jumping Cup Final 2017 at the Tweedbank show. Report by Judge Fiona Turnbull.

SAM's League
SAM's League was set up by Emily Osborne to support and represent Small and Medium dogs that run at Lower Height in KC classes and Toy and Midi at UKA in the UK. They now have 60 members and growing.
Heat 7 at Just Dogs Live was lucky for young Fred Adams showing just how well the younger Agility generation can do.
You'll find everything you need here for a happy and active life with your dogs. For more information about a specific product or service, click on the advert below.
If you are interested in promoting your products and/or services to the agility market, what better way than via Agilitynet. After all, you are reading it now, aren't you! The Kennel Club estimates that t

he number of competitors taking part in agility shows over the course of a typical weekend is 4,000.

To find out more about advertising your goods and services, see our rate card.

Agilitynet is a 'hobby gone wild' web site. It's done for the love of the sport. By supporting our advertisers, you ensure that Agilitynet stays free to you and on-line.

If you don't see what you want, click here for more options.