SNIPPETS
Click on the link for more information...

(YouTube)

The KC apologies for confusion over measuring guidelines.

Agility Team GB is organising a Performance Weekend in conjunction with the Lincoln Agility Enthusiasts Show on 23rd – 24th April 2016, for the squad as well as non-squad members to run European style courses.

The Dordale show on 30th Aprtil-1st May show has been cancelled. (

Show Diary)

The Weslo Show is now closed as the capping level reached.

(

Show Diary)

Camping at Nottingham is full.

(Show Diary)

Country Agility Shows is offering any overseas WAO competitor free entries to the Hatton Agility Festival on 7-8 May.

The Royal Canin® Agility Challenge Final for Large dogs G1-3 will use jumps set at 650mm. (Royal Canine News)

The Brillo International Bounce and Animal Health Company Classic Finals will use jumps set at 450mm for medium-sized dogs and 350mm for small -sized dogs. (Qualifiers News)

The Kennel Club is offering free measuring in time for the new agility season.

Agillidogz has changed the date of it's August show - still a three days show but a week earlier.

(Show Diary)

Agria Pet Insurance will be continuing to sponsor agility with a programme that runs from spring to late autumn.
---
Rescue News
Zip has inspired Ruth Abrahams to organise a fund raising show on 20th February on behalf of Many Tears Animal Rescue.
Helen Jones and her rescue dog Mae have been chosen as one of the finalists for the HiLife Best Friends Trophy in Dogs Monthly magazine. You can support the DARL Rescue Dog of the Year by voting by email. The deadline is 31 January so vote now.
Starting a new group of beginners, looking for few competing handlers to fill your classes or needing a few people to fill a workshop or seminar? Email the details and we will post them for you.
Race Agility (Staffs)

Newlands WDS (Surrey)

DizDogs (Berks)

Worcester Agility Society (Worcs)

Patanden Agility (W. Sussex)

K9 Krackers Dog training and Agility (W. Mids)

Qualifiers News
Introducing 4th Height Jumping Cup 2016 Grand Final Judge, Christina Williams

On Sunday, 31st January, Dr Chris Zink, Natasha Wise and Professor Noel Fitzpatrick presented to over 200 delegates at the sell-out inaugural FORWARD Symposium. Sharing knowledge as a community made the symposium an altogether inspiring experience.
---
Here are some of the latest arrivals but there are many more looking for active homes.
You can now add potential agility dogs direct, using the on-line form. This is a free to rescue organisations and private individuals!
---
Events added in the last two weeks.
'The Agilitynet site has really helped me in the past to find training courses for me to attend. I have done training courses all over the country and thoroughly enjoyed them.'
Marianne Tembey
---

Sorry but it's not be practical to list ALL the schedules available here for space reasons so we've opted for those that we've received in the last two weeks. The shows in red are closing this week so hurry hurry if you want to enter. Schedules can now be downloaded direct from the Show Diary page.

A Grade Change Form is available via a link on the front page of iSS
---

Attention: Show Organisers Click here to input your essential show details onto the iSS Show Diary.
---
ADMIN
Agilitynet (est. 1998) is an enormous site and it is easy to miss news, information and special features which is why we have a Start Line page. It covers the past week and is updated almost daily so you can find what's new.

There is still a little time to apply for a 2015 Winning Out Certificate but don't leave it too long. The final final final deadline is Monday, 15th February. When it's closed, it's closed.

Feedback
Of course we like to hear good things about Agilitynet, but if you have something constructive to say about the site, please don't hold back. Let us know your thoughts so we can keep the site relevant and growing.
SPECIALS
Blair Cochrane has created a very special therapy programme, combining his two passions - his love of dog agility with his day job of helping autistic children.

Agility Slogans
What's another word for Agility Addict?

Kennel Club Dog Jumping Research


Chris Garrett helped with some research into dog jump heights done at the Royal Vet College earlier this year. The analysis is on-going but, in the meantime, she explains the methodology behind the study.

Selena Bray on Pregnancy & Agility


Notes from one of our top agility competitors on what it was like competing while pregnant and as a new parent.

An Insurance Warning
If you have caging in your car or van or make any alteration such as sticker paw prints, you will definitely want to read this.

Mad Moment of Valgray

Lou Cadman wasn't looking for another dog, let alone a Large one, but she fell in love with a scrawny brown dog who looked like Gromit and she has not regretted her decision to rehome a dog called Paddy (formerly Chocky).

Turmeric for Dogs
Carol Hunkin, a former agility competitor who lives with two elderly agility dogs who have benefited from taking turmeric, explains why the golden paste is taking the agility community by storm.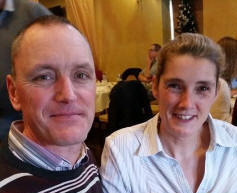 With the help of a good woman and a good dog, Mark Leybourne, racing driver turned agility handler, has battled with a painful neurological disease and will be competing at the KCI Festival for the first time this year.
---
There's an extra 'fun run' qualifier for every Grade level now, not just the Advanced dogs. You can find a qualifier to suit you by using the Qualifiers button on the Show Diary page. Don't be shy. Go for it!
The Brillo International Bounce Final will use jumps set at 450mm for Medium dogs and 350mm for Small dogs. Agria Pet Insurance will be providing the winner from each category a £400 voucher towards a 'dog friendly' break!
All good things must come to an end. A total of 50 dogs and handlers from 10 qualifying heats across the country met in the Final at Robin Hood Game & Country Fair, under the watchful eye of Rosie Pearon.

The Royal Canine® Agility Challenge, which is open to Large Agility dogs Grades 1-3, will use jumps set at 650mm in the Final.

It's never easy achieving two clear rounds in a row at speed but the winners of the first Skinners Grand Prix at Chatsworth did just that and more in front of a huge audience.

Pembrokeshire by the Pond would not be the same without the Burns Pet Nutrition Welsh Handler of the Year competition. Open to all handlers who live in or were born in Wales, it took place over two days. And what a contest it was - sun, sea, sand and mud!


The first Adams Derby was set up in 2001 by Chris and Sandra Adams. Over the years, they have added a Jumping Cup, Laser Pairs, Anysize Jumping and Junior Agility qualifiers to their repertoire.
---
LEAGUES

Gundog League
Results 2015. Congratulations to the winners. 2016 membership is now open to any dog of any size or breed as per the Kennel Club list - and their crosses.
The 2015 League has closed. Long live the 2016 League. Well done to everyone. Results coming soon.
---
REGULAR FEATURES

Advertise your goods and services, events and venues on Agilitynet. You'll be seen by more agility people for longer - 24/7. Don't just take our word for granted. We have the Google stats to prove it.

Newly qualified KC and UKA judges, please put your name forward for the Judge's A-List. Show secretaries will be booking shows for next year and it is a great way to get on the radar.

Latest 10 judges to join or update their entry:-

John Woolley

Heidi Vague

Lesley Bloska (neé Skinner) -

updated

Becci Chant -

updated

Country Shows Agility has opportunities for a budding journalist and a show steward to join their team for 2016 and beyond.

Millie Paterson, a amazing, loving Mother and Grandmother, sadly passed away Thursday, 7th January. She first started agility 20 plus years ago with her lovely wee sheltie Jess and a member of Chippenham AC.
---
REVIEWS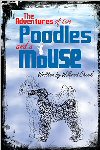 Gill Pipe reviews The Adventures of Two Poodles and a Mouse. It's is a perfect gift for kids of all ages, not just poodle lovers. Based on two agility dogs and their little friend, it was written by an agility widower Wilfred (aka Derek) Cheek.
Wicked Hounds Recurve Sports Collar
Top competitor Lucy Osborne reviews this new collar designed by a vet and top agility competitor in Australia, specifically for performance dogs.

iFetch
Julie Tait kindly reviewed the iFetch automatic ball launcher for Agilitynet with the help of her dogs Alfie and Poppy. What fun they had!

Stacey Irwin-Burns reviews Chaser-Toys motivational bungee and non-bungee toys.
As part of his job as a postman, back sufferer Richard Britton has to walk around eight miles a day. He's found that the BoT Back Brace has helped him significantly, so he wanted to make other aware of it's healing warmth.
---
---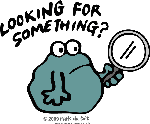 ---
WANTED
...
How can we help you find that elusive item you been desperately seeking? Try a free 'want' ad. You might be lucky
---
You'll find everything you need here for a happy and active life with your dogs. For more information about a specific product or service, click on the advert below.
If you are interested in promoting your products and/or services to the agility market, what better way than via Agilitynet. After all, you are reading it now, aren't you! To find out more about advertising your goods and services, see our rate card.
If you don't see what you want, click here for more options.
Agilitynet is a 'hobby gone wild' web site. It's done for the love of the sport. By supporting our advertisers, you ensure that Agilitynet stays free to you and on-line.