SNIPPETS

Click on the link in gray for more information...
All of the Kelluki Independent Winter Series shows are full.

FAB Agility announces the official line-up for the GB Team for IFCS 2017 to be held in Valencia, Spain next April.


Calling all BSD handlers who would like to try out for the Team for the FMBB World Agility Championships 2017.


Congratulations to Agility Team GB for their fantastic performance at the FCI Agility World Championships from The Kennel Club.

Team Agria is gearing up for a 500 mile, three-day intense cycle relay with the Extra Mile Challenge to raise money for two very worthwhile dog charities.

Ruth Smith-Howells and her 11 year old daughter are doing a Brave Shave for Macmillans at the Bitz 'n Bobz show on 19th November. Their hair is being donated to the Little Princess Trust that makes wigs for children with cancer. If people could donate only £1 each....

Agility Against Cancer is very simple concept. The aim is to build a long lasting fundraising group that can offer help and support to agility people suffering from cancer. Thus far the fundraising efforts from the agility community have been amazing. Let us know if you or your group does something special for help our friends. Together we are stronger.




Looking for some new or experienced handlers to

fill your classes? Email the details and we will post them for you. These clubs have vacancies.
Spring into Action DAC (Hants)

White Way (Herts)

Sturminster Newton (Dorset)

Diamond Dogz (Bucks / Oxon)


Find out what was discussed and what was decided at the latest KC Agility Liaison Council meeting. There's a lot going on.
UKA News
Effective as of 19 August 2016... UK Agility and UK Agility International are suspending the use of the collapsible tunnel at all UKA shows.
Training & Education
Established agility club based in East London has an opportunity for another agility club to take over the venue and offer training on Monday nights to an existing group of agility handlers.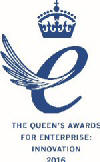 Sponsorship News
Lintbell's, sponsors of the Agilitynet Winning Out Certificates, has received a Queen's Award for Enterprise in Innovation.
Here are some of the latest arrivals but there are many more looking for active homes.
You can now add potential agility dogs direct, using the on-line form. This is a free to rescue organisations and private individuals!
Events added in the last two weeks.
'The Agilitynet site has really helped me in the past to find training courses for me to attend. I have done training courses all over the country and thoroughly enjoyed them.'
Marianne Tembey

It's not be practical to list ALL the sch
edules available here for space reasons so we've opted for those that we've received in the last two weeks. The shows in red are closing this week so hurry if you want to enter. Schedules can be downloaded direct from the Show Diary page.

A Grade Change Form is available via a link on the front page of iSS
---

Attention: Show Organisers Click here to input your essential show details onto the iSS Show Diary.
---
WHAT'S NEW...
The UK has been quietly going to IMCA & PAWC for a number of years now, but this year they had something to shout about. Could they now be the UK's most successful international Team? Team Leader Linda Croxford reports.

It's never easy achieving two clear rounds in a row at speed but the winners of the second Skinners Grand Prix at the Chatsworth Country Fair did just that. The winner had to leave home for the show at 4am but it was worth it.

Another Agilitynet first... Jenny Fish has launched her clever new Ball Thrower Bag right here on Agilitynet, UK's busiest agility web site. It's been developed with the help of her collie.

The story of Team Hollie story at the Royal Canin

®

Challenge Finals continues at Malvern. What happened next...

Pic of the Week
Liz Finchett's Kera is flying high for good reason.

Royal Canin® Rest of the World Challenge
Held as part of Pembrokeshire by The Pond, this is a two part competition open is open to any handler who does not live in Wales. Who would be the winner?

Agility Truths
Loyalty in agility is a funny old thing says Den Keeler. What's that abput?

There's an extra 'fun run' qualifier for every Grade level now, not just the Advanced dogs. You can find a qualifier to suit you by using the Qualifiers button on the Show Diary page. Don't be shy. Go for it!




LOW 550 Scotland got underway at Gleniffer on Saturday, 4th September with a fast, flowing course designed by Judge Aileen Darling. Read her report on the first heat of this competition.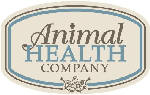 eports from three more heats of the Animal Health Company Classic from Dog Vegas - Matlock, Wye Valley and Chipping Norton.
Attention all Animal Health Company Classic finalists ... there is still time to enter the main show, held in conjunction with The Malvern Autumn Food & Country Fair.
Agria Pet Insurance Grand Prix




Congratulations to Wendy Dugmore and Marble Archie whp won the second Agria Pet Insurance Grand Prix, judged by Selena Bray, at The Pet Show - Stoneleigh. Ladies, you done good!




Starting in July 2016, there will be a new national jumping competition called LOW 550 for handlers wishing to compete in a prestigious qualifier at the same height as the Lower Height Option at Kennel Club Agility tests, sponsored by the SMART

Clinic.

After less than ideal weather during the build up to DogFest at Windsor Great Park, the finals for the 4th Height Jumping cup were exciting to watch and testing for the the handler/dog teams. Congratulations to the winners.




Congratulations to everyone who has qualified so far for the Brillo International Bounce Finals which will be held at Blenheim ATC Agility Show Weekend on 10th September 2016, judged by Championship Agility Judge Mike Hallam.

AGILITY LEAGUES

There is still time to enter the Senior Agility League if you are 55 years or over. It's just a bit of fun and anything goes point-wise as long as you get a rosette for it!
SPECIALS
Meet Belle, the 14 year old Essex school girl who is the new Junior Champion.
The England Shetland Sheepdog is Lian Knight's agility breed of choice. The smart and speedy. And she ought to know as she's had a dozen of them - all with names starting with the letter 'S.'
Jean Tuck's Shetland Sheepdog Glen (Ag.Ch. Japaro Cool Jazz at Craygill) has made history by becoming the first dog of any breed to be awarded the new Platinum Agility Warrant. Sadly there is no happy ending to this story. Jean had to say goodbye to litle Glen on Thursday, 8th September as the cancer finally got him.
News flash...
Congratulations to Sarah Crouch's Chase (Canen Cosmic Sindy) who has become the first dog of any breed to be awarded the Diamond Agility Warrant.
With all the various 'bucket lists' going around, Roger Brown thought he'd do a fun one for Agility. How many things have you done? And is there anything else you would like to add?
Chatsworth Country Fair has played host to Agility for more than 21 years and introduced the Land Rover Jump & Drive, a unique competition never seen in Agility before.
If you could change just one thing about agility, what would it be? Or is it perfect the way it is?
Peter Lewis, one of the founding fathers of agility, relates what really happened behind the scenes at the first ever agility demonstration. Essential reading for anyone who loves agility.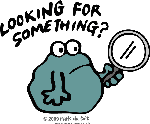 WANTED...

How can we help you find that elusive item you've been desperately seeking? Try a free 'want' ad. If you don't ask, you might not get.

STANDARD

FEATURES

Agria Pet Insurance is offering an exciting new job opportunity for a Breeder Marketing Executive, based in Aylesbury, Bucks.

Agility Against Cancer would like to speak to anyone who like to be a Charity Trustee for the group.

The Young Kennel Club (YKC) Agility Team GB is looking for three experienced people to join the 2016/17 coaching team. Deadline for applications is 30th September.

Congratulations to Hannah Houldsworth with Bell,

Jenny Lambert with Wizz and Monica Kerr with Kayla who achieved Ag.Ch. status this past weekend.


I

sn't it time that you contacted your area rep and let them know what you think about the issues facing agility today? They want to hear your opinions.

Newly qualified KC and UKA judges, please put your name forward for the Judge's A-List. Show secretaries will be booking shows for next year and it is a great way to get on the radar.

Last 10 judges to join or update their entries:-
Rob Archbold

Gary Murphy -

Updated

Rebecca Edgecombe

Lisa Jordan
Lyn Dickson - Updated
Alison Grimes - Updated
Kayleigh Gulliford
Derek Robinson
Oliver Rigby
Garry Smith -
updated
---
ADMIN STUFF

If you find a problem or a broken link, please please let us know. Don't be shy. We won't take offence. We can't fix the problem if we don't know there is one! Just tell where you've had the problem on an email with the name of the page on it.

We've just broken the 16,000 members mark! When we formed the group a good few years ago now, we never expected to reach these giddy heights. Massive thank you to all of you and the members, who make this group the positive, slightly crazy, warm-hearted, passionate, dog-loving place it is. Admin




Advertise your goods and services, events and venues on Agilitynet. You'll be seen by more agility people for longer - 24/7. Don't just take our word for granted. We have the Google stats to prove it.




Agilitynet (est. 1998) is now an enormous site and it is easy to miss news, information and special features which is why we have a Start Line page. It covers the past week and is updated almost daily so you can find what's new.
Of course we like to hear good things about Agilitynet, but if you have something 'constructive' to say about the site, please don't hold back. Let us know your thoughts so we can keep the site relevant and growing.
REVIEWS

Agility Course Plans
Looking for some ideas for practicing in the garden or training at Club. Zeffrienne D'Ulivo-Rogers reviews Helen Anderson's new book which is chocked full of more than 250 suggestions for agility exercises and full size ring course plans .
Gill Pipe reviews the delightful Adventures of Two Poodles and a Mouse. It's is a perfect gift for kids of all ages, not just poodle lovers. Based on two agility dogs and their little friend, it was written by an agility widower Wilfred (aka Derek) Cheek.

Top competitor Lucy Osborne reviews this new collar designed by a vet and top agility competitor in Australia, specifically for performance dogs.

iFetch
Julie Tait kindly reviewed the iFetch automatic ball launcher for Agilitynet with the help of her dogs Alfie and Poppy. What fun they had!

Stacey Irwin-Burns reviews Chaser-Toys motivational bungee and non-bungee toys.