SNIPPETS
Click on the link in gray for more information...
ooking for some new or experienced handlers to
fill your classes? Email the details and we will post them for you. These clubs have vacancies.
Sturminster Newton (Dorset)

Gleniffer (Renfrewshire)

Maidstone Activity Dogs (Kent)

FRACAS (Herts)

At this time of year, it seems fitting to recognise the men and women who have fought to protect our country which is why Roger Williams and his agility family are fundraising for the British Legion Centre in Taunton.
The Kennel Club has kindly provided us 100 'I've qualified my dog for Crufts 2017' car stickers to distribute to anyone who has qualified for Crufts 2017 -either as an individual or as part of a team. The stickers are free of charge but if you would like to make a small, completely voluntary contribution to the Kennel Club Charitable Trust that would be great. Just send a standard size SAE to Agilitynet, 38 Northolme Road, London N5 2UU.

Agility Against Caner is going for charitable status so that you can claim Gift Aid for future donations. Together we are stronger.

has developed a clever new, 12ft Running Contact Trainer which separates into two 6ft ramps to fit into your car, van or shed.
The Ball Thrower Bag

was launched right here on Agilitynet. It's been developed by Jenny Fish with the help of her ball crazy collie.
Am Byth Independent Forever business owner Mags Williams will be kick starting her back to fitness regimes with Clean9 (C9) following a knee injury this summer.
Touchango K9 is excited to announce that they are now the exclusive UK and European retailers of the Toto Fit Balance and Core Work Products.
T
he UK has been quietly going to IMCA & PAWC for a number of years now, but this year they had something to shout about. Could they now be the UK's most successful international Team? Team Leader Linda Croxford reports.
Here are some of the latest arrivals but there are many more looking for active homes.
You can now add potential agility dogs direct, using the on-line form. This is a free to rescue organisations and private individuals!
Events added in the last two weeks.
'The Agilitynet site has really helped me in the past to find training courses for me to attend. I have done training courses all over the country and thoroughly enjoyed them.'
Marianne Tembey

It's not be practical to list ALL the sch
edules available here for space reasons so we've opted for those that we've received in the last two weeks. The shows in red are closing this week so hurry if you want to enter. Schedules can be downloaded direct from the Show Diary page.

A Grade Change Form is available via a link on the front page of iSS
---

Attention: Show Organisers Click here to input your essential show details onto the iSS Show Diary.
---
WHAT'S NEW...

Proud to Choose LHO


Beth Rachlis has one of those smaller Large dogs. She's found the Lower Height Option made all the difference to her very nervous rescue dog, Izzie.

Almost End of the Year Numbers


Can't believe it is December already and it's almost time to take stock. Here are some stats as of the 1st December.
More than 450 shows on the Show Diary

505 members of the Senior Agility League

1,110+ applications for 2016 Winning Out Certificates

Approx 500 judges on the A-List
A true story - and surreal moment - when a plane landed in Alan Gardner's training field.
The Kennel Club has kindly provided us 100 'I've qualified my dog for Crufts 2017' car stickers to distribute to anyone who has qualified for Crufts 2017 - either as an individual or as part of a team. The stickers are free of charge but we do ask for a small, completely voluntary contribution to the Kennel Club Charitable Trust. Just send a standard size SAE to Agilitynet, 38 Northolme Road, London N5 2UU.

Don't know what to do with your now defunct soft tunnel? Don't throw it away. Sue Culmer and Linda Seaton are hoping to rehome many of them to rescue organisations to use as shelters.

Lurcher & Sighthound Agility League
The LSA League is open to all Lurchers & Sighthounds that compete in agility in the UK with the aim of showing that these leggy hounds are great for agility.
If you throw, launch or chuck balls for your dogs, you'll want to know more about this new product. Rosie Lander reviews the clever new Ball Thrower Bag.
Give a big welcome to the new sponsor of the Senior League - The Big Dg Bed Company, makers of good quality, comfortable beds for dogs of all sizes and specialist, active recovery orthopaedic beds for working dogs.
To mark the Big Dog Bed Company's sponsorship of the Senior Agility League, agility people can receive 15% off any item bought from the BDBCo website before the 1st December, using the code SAL 2016.

There is still time to enter the Senior Agility League if you are 55 years or over. It's just a bit of fun and anything goes point-wise as long as you get a rosette for it! The 2016 League closes on 21 December so you can add points right up to the Christmas break.
WINNING OUT CERTIFICATES

2016 Winning Out Certificates


Drum roll... They're back and free to anyone who has won out or moved up a level at a Kennel Club or UK Agility show. Just fill in the online application before 27th December and your name will also appear on the Agilitynet New Year's Honours List. Thank you to those nice people at Lintbell's for their continued support.

From the Lintbell's Team... We are delighted to be able to say that this will be our third year that we will be supporting all of your winning out certificates. It's great to be able to help celebrate all your successes and to do so in the such a lovely community of owners, handlers and dogs. The dedication and hard work that goes into winning-out deserves recognition and being part of that is always a pleasure.

There's an extra 'fun run' qualifier for every Grade level now, not just the Advanced dogs. You can find a qualifier to suit you by using the Qualifiers button on the Show Diary page. Don't be shy. Go for it!

What are the chances that three handlers from the same club would qualify for the AHC Final in the same heat. Well, that's what happened at the Orchard Summer Show.

In

ternational judge Barrie James' reports on the Royal Canin® Challenge Final at the popular Malvern show. It was a cracking final but don't mention the quackers!

Read Howard Richards' account of Team Hollie day out at the Finals to find out what happened from a competitor's point of view.




Starting in July 2016, there will be a new national jumping competition called LOW 550 for handlers wishing to compete in a prestigious qualifier at the same height as the Lower Height Option at Kennel Club Agility tests, sponsored by the SMART Clinic.

Joint ring report from Champ judges Bob Griffin (Small and Medium) and Chris Huckle (Large).

Brillo Bounce
Congratulations to everyone who has qualified so far for the Brillo International Bounce Finals which will be held at Blenheim ATC Agility Show Weekend on 10th September 2016, judged by Championship Agility Judge Mike Hallam.

It

's never easy achieving two clear rounds in a row at speed but the winners of the second Skinners Grand Prix at the Chatsworth Country Fair did just that. The winner had to leave home for the show at 4am but it was worth it.




LOW 550 Scotland got underway at Gleniffer on Saturday, 4th September with a fast, flowing course designed by Judge Aileen Darling. Read her report on the first heat of this competition.

Welsh Handler of the Year
Each year the Burns Pet Nutrition Welsh Handler of the Year competition is held at the Pembrokeshire County Show. It is open to any Welsh Agility handler who wants to stake their claim to being Wales's top handler. Barrie James was a man on a mission but who came away with the title?
SPECIALS
Charlotte Allen has written a poem called 'Stick to the Plan' to remind us all what the most important thing about agility is to remember - that we only have a relatively short time to have fun with our four legged friends.
Ryedale K9 Agility Club in N. Yorkshire has posted Charlotte's poem (with permission) on their FB page and made a small donation to Ryedale Dog Rescue where they train.
Tubby is a street dog who has found a new life as an agility dog and much loved pet with Lucy Wheelwright.
Meet Belle, the 14 year old Essex school girl who is the new Junior Champion.
The England Shetland Sheepdog is Lian Knight's agility breed of choice. The smart and speedy. And she ought to know as she's had a dozen of them - all with names starting with the letter 'S.'
Jean Tuck's Shetland Sheepdog Glen (Ag.Ch. Japaro Cool Jazz at Craygill) has made history by becoming the first dog of any breed to be awarded the new Platinum Agility Warrant. Sadly there is no happy ending to this story. Jean had to say goodbye to litle Glen on Thursday, 8th September as the cancer finally got him.
Congratulations to Sarah Crouch's Chase (Canen Cosmic Sindy) who has become the first dog of any breed to be awarded the Diamond Agility Warrant.
With all the various 'bucket lists' going around, Roger Brown thought he'd do a fun one for Agility. How many things have you done? And is there anything else you would like to add?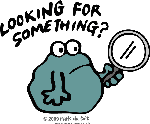 WANTED...

How can we help you find that elusive item you've been desperately seeking? Try a free 'want' ad. If you don't ask, you might not get.

STANDARD

FEATURES

Sad sad news that Audrey Roger, co-founder of Watford AC and Bushey K9, passed away peacefully on 25th November at 12.55pm.

A casting company that was looking for dogs for a feature film called Show Dog has had more than 200 applications thanks to Agilitynet and Agilitynet FB.

Congratulations to Sam Lane with Daim, Hannah Houldsworth with Bell,

Jenny Lambert with Wizz and Monica Kerr with Kayla who achieved Ag.Ch. status this past year.

Newly qualified KC and UKA judges, please put your name forward for the Judge's A-List. Show secretaries will be booking shows for next year and it is a great way to get on the radar.

Last 10 judges to join or update their entries:-
---
REVIEWS

But I Can't Take Treats & To
ys into the Ring!
How do others seem to glide effortlessly from training to competition while you struggle? Would you like to know the secret? Janet Windsor reviews this 3 disc DVD, made by Brit ex-pat Lynne Stephens and Karen Mielke, which attempts to answer this and other questions about cues as reinforcers.

Agility Course Plans
Looking for some ideas for practicing in the garden or training at Club. Zeffrienne D'Ulivo-Rogers reviews Helen Anderson's new book which is chocked full of more than 250 suggestions for agility exercises and full size ring course plans .
Gill Pipe reviews the delightful Adventures of Two Poodles and a Mouse. It's is a perfect gift for kids of all ages, not just poodle lovers. Based on two agility dogs and their little friend, it was written by an agility widower Wilfred (aka Derek) Cheek.