Co-sponsors of the 2023 Winning Out Certificates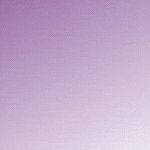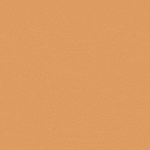 ---
Contents...
Beryl Tonge 1920-1992
Mandy Dumont met Beryl Tonge in the 1980s at Empingham DTC in Rutland. Years later she found out that they had gone to the same high school in Essex - except over 30 years apart. At the time, Beryl was 'old' but she was only 72 when she died, a similar age to Mandy now. Mandy remembers Beryl fondly in this article.

Coming Back to Agility
In 1982, Brenda Johnston saw her first Agility competition at Crufts when Agility was in it's infancy and the jumps were all one height! She talked to a few people to get some information and was directed to Val Pollock (now Phillips) who told her that she and her friend Lindsey Parker would be starting an Agility club very soon at Warlingham Rugby Club. Brenda and her six year old Border Collie Heidi were amongst their first members. We hope you enjoy her trip down Memory Lane.
Recollections of a Bygone Age
Agility Avid (nom de plume) has many, many happy memories of her early days of agility when it was a very new hobby dog sport. Equipment, teaching and handling techniques were in their infancy. The majority of dogs were slower in comparison to these days, and injuries were extremely rare. Some said that agility was for 'dogs with no brains', but she and her dogs were having fun. Avid looks back to her early dalliance with the sport.
Talking Heads
You've probably heard stories about the old days of Agility when everything was 'friendlier and more fun.' Here's a selection of voices from the past and present, recalling their own experiences.
Jean Tuck - Looking Back at a Life in Agility
Jean Tuck retired from agility in 2023 after a quarter of a century of running her dogs successfully. Age, sciatica and not being able to manage long walks with her husband made her re-evaluate her options, and sadly agility lost out. Looking back at her dogs over the years, she's seen many changes in our sport.

When

A

gility

W

as as

E

asy as ABC

...
Has agility become too complex wondered Sue Knight a little while ago? Like many others, she came to dogs after many years of horses. She was in the right place at the right time when she started agility with her Weimaraner, Becky (Beckstone Game Girl) in the late 1980s. It all seemed easier then.