What's new in the agility world...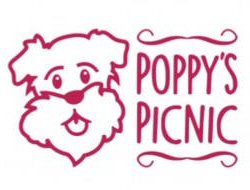 Poppy's Picnic Selects Young Ambassador
Raw dog food manufacturer, Poppy's Picnic has recruited Young Kennel Club dog agility specialist, Jess Cuthbertson as a new brand ambassador. They will be sponsoring her dogs in competition and will be feeding them on Poppy's Picnic, In return, Jess will wear a sponsored shirt and represents the brand at competitions around the UK with appearances on their stand at shows. Jess will also write a blog on the Poppy's website and Facebook page along with updates on her competitions.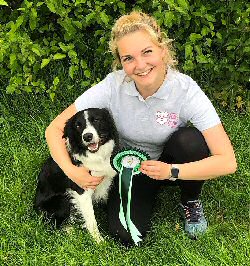 Jess, who is 18 years old and from Hinckley in Leicestershire, has been competing at the highest level in dog agility for the past 6 years having been inspired to take up the sport when she saw her friends taking part. Her achievements in dog agility are many including a Bronze Medal in the Junior GB Team competing at the European Open Juniors in Luxembourg in 2017, 5th place in the YKC Jumping and YKC Teams at Crufts 2019, 3rd at the Junior Team GB Tryouts in 2019 and 4th place in the Olympia Novice Qualifier plus many more Championship placings around the country. Jess is now moving out of juniors to compete at senior level but plans to still do a few junior classes at Crufts in 2020.
Jess currently has five Border Collies - Lucy, Skye, Sasha, Cuba and Puerto Rico as well as a German Spitz,Teddy. She's had four of her dogs since they were ppuppies while two rescue dogs. She currently competes with Cuba, Puerto Rica and Sasha.
Jess explains, 'Cuba is the first puppy I've had with the Bon Bellami Cuban Princess breedline and I canít put into words how amazing she is. At just two years old, she won into Grade 4 in KC agility grading and was chosen to represent Team GB with me. Puerto Rico is Cuba's cousin and our newest addition to the family, Heís simply the sweetest dog ever.

'Last but not least, we have Skye, who Iíve named my SkyePaws Agility Training school after. Sheís seven years old this year and is my first love. She is the most perfect first agility dog anyone can have and I wouldnít be doing any of this if I didnít meet her all those years ago. She was my companion from the Beginners course right through to when I represented Team GB twice. With the puppies. Cuba and Rico are coming through. Skye's agility career is starting to slow down, but weíre enjoying every moment we have together. My main aim now is to take care of her so sheís healthy and comfortable in her older years'
As well as being an expert dog agility specialist, Jess is also a budding entrepreneur running her won successful dog training school, SkpePaws Agility Training which provides puppy and dog agility training to dog owners.
Commenting on her sponsorship from Poppyís Picnic Jess said, 'Iím thrilled to be part of the Poppyís Picnic family and to have my pups young and old #POWEREDBYPOPPYSPICNIC.'
Poppyís Picnic is award-winning raw dog food which was featured on Dragon's Den. For more information, visit their website.
---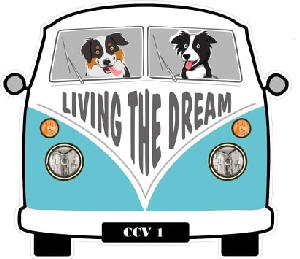 Bepoke Campervans for Hire to Dog People
Canine Campervans, a new company offering specially designed campervans for hire, has been set up by Ian Dobison and Clare Stainton have been competing in Agility since about 2001. They took a step back from agility a few years back but still wanted to go on different adventures with their dogs.
Ian explained how it all started. 'Having sold our caravan, we decided to design and build our own Campervan to take their dogs away to many interesting places such as Wales, Northumberland and the Highlands of Scotland and more recently a trip to the Outer Hebrides. A few months later we decided to sell the first van and build another. Better than the first one Three years on, we're now onto our sixth campervan build. Then the idea came to us to hire out our campervans so that many other people could enjoy the same freedom that we have.'
There are now three Canine Campervans to hire out at three levels of specification with tariffs to suit people different budgets. The vans are great for camping at shows or if camping is full, then offer a much more versatile and comfortable set up for day parking. Prices start from £50 per night (minimum three nights hire).
Anyone booking a hire will be offered 10% discount throughout the month of May.
For more information or to make a booking, go to the Canine Campervan Facebook page or email caninecampervans@gmail.com
---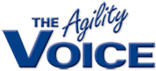 The New Agility Club website is Live!
The Committee of The Agility Club is proud to announce the launch of their new website with improved member benefits.
The site will have all the content you would expect, including news feeds, finals news, membership-only content and, of course, the ability to update points in the popular league competitions. As the new site is completely mobile friendly, it will be much easier to upload league points on the go - even the minute you pick up that rosette!
The Club would like to thank Pinkfin for all their hard work and help with bringing the website bang up to date, along with Agilitynet for letting us share their brilliant show diary and, of course, to Sean Cameron for providing first class images. Can you spot your dog?
For further details, please contact annualawards@agilityclub.org
---

Beat the Heat with Oralade Hydrate
Oralade is offering a 20% discount on your first purchase of Oralade Hydrate, new hypotonic drink for dogs and cats that balances the effects of dehydration / heat stroke especially in working dogs. Simply to go to their web site and use the voucher code: bacomp20 to claim your discount.
Recent veterinary research has proved that dehydration in healthy dogs is exacerbated when dogs are working in extreme temperatures. Just a small percentage drop in fluids can quickly have a negative effect on how your dogís body works and lead to dehydration. In severe cases dehydration can be fatal. The recommended daily water intake for a healthy 20 KG dog is 660 ml water, which rises dramatically when environmental stressors like extreme heat, travel, or exercise promote de-hydration.
Studies have also shown that hydration in healthy working dogs is enhanced by oral electrolyte solutions like Oraladeís Hydrate+. Packed with essential electrolytes, functional amino acids, glucose and prebiotics, Oralade Hydrate+ helps maintain optimum digestive function.
Dogs and cats lap up Oraladeís Hydrate+ hypotonic formula that combines natural chicken and purified water for increased palatability. It's ingredients nourish the mucosal barrier and improves nutrient uptake, whilst stimulating the micro-flora that promotes gut health. This balances the serious effects of de-hydration, which impacts overtime at a cellular level by starving your dog of oxygen, fluid and nutrients.
With no artificial additives or preservatives, Oralade Hydrate+ offers peace of mind that its 100 per cent natural keeping tongues and tails wagging.
Oralade Hydrate+ 400ml retails at £4.50. For more information and to take advantage of this special offer, visit: www.oraladepet.com
---

Join CSJ Facebook
In addition to the UKA CSJ Grand Prix and the CSJ Highland Agility Stakes, major agility sponsor CSJ Specialist Canine Feeds is supporting The CSJ Agility Open event next month as well as the KC International Agility Festival and Team GB!
You are cordially invited to join their dedicated Facebook Group, CSJ Agility so that you can learn even more about their invaluable contribution to our sport, their wide range of dog food and herbs and enter their regular competitions for super prizes.
---

New Free Dog Agility App
Tom Barnish has just released a free agility app for iPhone and Android devices called AgiliTrack. It lets you keep a record of all the shows and runs you have done with your dogs. It also shows some statistics for each dog including total clear runs, total top three placings. You can analyse the equipment you are incurring faults on, see a distribution of your placings and results and then create a ĎTo work oní list to assist with your training. You can also see your progress towards the next KC grade or UKA level.
This works for multiple dogs and you can also download and open the data for each dog if you want to do further analysis.
Tom said, 'in addition to the app being free there are also no in-app adverts or purchases, I created it purely as I thought it could of use to members of the agility community and so that I could learn a new skill.,
AgiliTrack is available from the App Store and Google Play.
---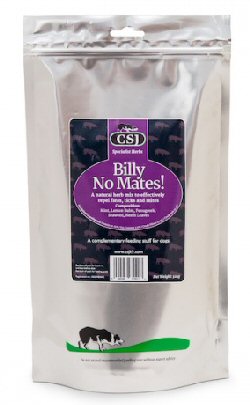 New CSJ Agility Facebook Competiiton
CSJ is launching its brand new CSJ Agility Facebook page with a competition to win all-natural tick and flea repellent Billy No Mates! with seaweed, fenugreek, mint, neem and lemon balm.
To enter, submit photos of dog(s) playing in the long grass where those little critters love to hang out until they can hang on to your dog! The best three will win a bottle of Billy No Mates! and the best agility-related pic will also win a 1kg bag of CSJ's very latest food, All-Rounder.
To learn more, go to https://www.facebook.com/groups/241412143084291/
---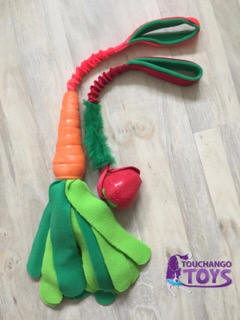 New Line of Touchango Toys
Touchango K9 have released their own range of tough and durable toys with some bright and funky webbing patterns unique to Touchango. All of the Touchango Toys have soft padded handles for comfort and tough, long lasting accessories.
Jo Dorrell said, 'If you asked me what makes Touchango Toys different, I would say attention to detail. Each toy is beautifully co-ordinated, and handmade by ourselves to our exacting standards, using the highest quality materials. They're tried, tested and much loved by our own dogs. We have a real passion for these toys!'
The toys cater for dogs of all sizes from the Mighty Mini range for puppies and small dogs to the Big Boys Toys for those that like larger balls. The Touchango Flappy Carrot is certainly proving to be very popular and is definitely a talking point!
With new designs and patterns being added all the time, there is a lot more to come.
For more information go to http://www.touchangok9.co.uk/have-fun/dog-toys/
---

New Physio Equipment Attracting Attention in the Agility World
The SafeRocker+ was launched in the autumn to the vet physio world, but it is catching agility people's eye, too.
The SafeRocker+ was launched after a year of prototype testing and has rapidly proved popular with veterinary physios. The kit is highly flexible in it's manner of use and provides therapists with a lot of options in one piece of equipment. It has been developed by BDBCo.VET, as a super safe approach to providing unstable surfaces for rehabilitation.
Managing Director Dru Ross said, 'We expected sales to be good as it was well received during prototype testing. We didnít have those involved in agility in mind at all when we were designing it. However, one of the physios testing the prototype introduced the equipment to an agility trainer who gave us an insight in to how those involved in agility could use the equipment.'

Caroline Walker of All About Agility says of the SafeRocker+ ďI recently had the opportunity to use the SafeRocker at All About Agility. We have a large selection of dogs ranging from puppies to competing dogs along with a couple who are currently undergoing rehab. I found the rocker to be very versatile especially for the younger dogs who lack confidence. It was nice and gentle which will help the puppies get used to movement for their later agility career. I also used it for my dog in rehab and could do multiple exercises on it which for a trainer is very useful especially if limited for space. Highly recommend this piece of kit.'
The SafeRocker+ (SR+) comprises a continuous curve and a flat side, so can be used either way up. The equipment is useful for balance and proprioception training for both hindlimbs and forelimbs, as well as for side to side exercises. It can be used for developing and reinstating core strength and confidence on unstable surfaces. It is also suitable for stretching, and reaction and control work.
The SR+ delivers an easily controlled rocking action. The continuous base curve prevents any sudden tipping or slamming. Should a dog leap off in an uncontrolled way, the SR+ will not bang noisily. If the dog is off-centre, the SR+ simply tilts gently in response to a change in position. Rocking and tilting are easily managed by foot or use of wedges or blocks.
BDBCo.VET is the veterinary part of the Big Dog Bed Company, sponsor of the Senior Agility League, and designs and manufactures growing range of veterinary and vet physio equipment.
The SafeRocker+ retails at £189 incl VAT www.BDBCo.Vet www http://bit.ly/2Htu2qV
---

New Salomon Wide-fit Agility Shoes Available at Agility World
Salomon aren't making that much fuss about it really, but the first ever wide-fit Speedcross 4 trainers are now available for the first time from Agility World. Right now they have an introductory offer on them at the moment a saving of £21.00!
Agility World owner Sam Clarke said, 'Iíve often been asked about a wide fit agility shoe, so Iím thrilled that Salomon has responded to feedback. The Spwedcross 4 trainers are already proving very popular with customers. They've sold amazingly well since end of January when we first ordered. Long hours of training and competing can be really hard on your feet, so itís important that your shoes are a good fit.'
Salomonís legendary Speedcross 4 trainer has long been the go-to choice for many. A well-fitting agility shoe, combining excellent grip, cushioning and stability is the goal for most competitors;
But what if your feet are slightly broader? Fortunately you no longer have to squeeze them into uncomfortably tight shoes: available for the very first time, Agility World, the website devoted to products for agility enthusiasts, recently introduced the Speedcross 4 Wide Fit trainer to its range.
Available in menís and ladies colour options, the wide fit trainer has an extra 12mm in the fore foot, the equivalent of a size EE fitting. Itís still lightweight and highly cushioned, providing ultimate stability and aggressive grip, just as you'd expect from a Speedcross shoe.
Ladiesí wide-fit Speedcross trainers are available in sizes 3.5 to 9, while menís range from size 6.5 to 13.5.
The trainers also benefit from Speedcrossís trademarked Quicklace system, allowing you to easily adjust the laces with just one pull, plus a moulded mid-sole and foot bed for improved comfort.
For more information, or to buy trainers from Speedcross's wide-fit range, visit Agility World at www.agilityworld.co.uk.
---

Bamboozle Barking Bakery to Offer Tasty Treats for Judges
Bamboozle Barking Bakery, makers of home-made dog treats and biscuits, has introduced a range of healthy personalised dog biscuits which can be used as thank you gifts for judges and ring parties. They also make great gifts for special occasions - including Christmas - for the agility enthusiast.
All BBB products are made with healthy, nutritious ingredients and have a great taste to tempt any four-legged friend. The range includes a popular turkey treat to use as a reward for good work.
Owner Nina Whitnell said, 'As a dog owner for over 25 years, I have tried and tested many treats and biscuits for my dogs and others none of which ticked all the boxes and so i started to bake. After lots of trials, I eventually had products fit for purpose and made all my six dogs drool. I invited friends including dog trainers and competitors to trial my treats and I'm pleased to say were greatly received by them. '
Reviews and product information including ingredients can be found on the BBB website. Delivery options and sizes are all clearly displayed making it easy to order.
For more information or to get a quote for your club, show or doggie event, email Nina at info@bamboozlebarkingbakery.co.uk
---
---