From those nice people who support our dogs and agility...

Introducing Pawer Water...
Revolutionising Dog Hydration for Optimal Wellness
A new ground-breaking canine wellness supplement which will be ideal for dog agility, flyball, show and heelwork to music competitors is is now available. Pawer Water aims to optimize overall well-being for our beloved four-legged friends by transforming the way that they hydrate, ensuring that dogs receive the vital hydration necessary for a healthy and active lifestyle.
Water plays a critical role in maintaining a dog's health, but sometimes our furry companions don't drink enough to stay properly hydrated. Dehydration can lead to a range of issues, including lethargy, decreased organ function, and other serious health complications. Pawer Water addresses this concern by providing a premium supplement designed to enhance the hydration process and promote optimal wellness.
Pawer Water's formula is carefully crafted with a range of 'pawerful' ingredients, specifically chosen to support canine hydration and wellness needs. This innovative blend includes electrolytes (potassium and sodium) to replenish essential minerals lost during exercise or hot weather, collagen and hyaluronic acid to support bones, joints and skin, as well as vitamins C & E and antioxidants (grapeseed extract) to support the immune system and promote overall vitality. Each ingredient is meticulously selected to ensure maximum efficacy and safety.
'Our mission at Pawer Water is to provide dog owners with a reliable solution to optimize hydration and improve the well-being of their dogs,' said Nathalie Ohana, Founder of Pawer Water. 'We understand the importance of proper hydration for a dog's overall health, and we're excited to introduce a supplement that not only addresses this need but also enhances their daily lives. It''s not just about drinking, it''s about drinking well."
Pawer Water is easy to incorporate into a dog's routine. Simply add the supplement to their regular drinking water. So easy and no mess. Its delicious natural chicken broth flavour is specially crafted to appeal to dogs' palates, encouraging them to drink more water. With Pawer Water, pet owners can have peace of mind knowing their furry friends are boosting the hydration they need to thrive.
Key features and benefits of Pawer Water include:-
Optimal hydration - Pawer Water is designed to enhance hydration and encourage dogs to drink more water, keeping them properly hydrated and promoting overall health.


Electrolyte replenishment - Our supplement contains essential electrolytes that support hydration by replacing minerals lost during physical activity or warm weather.


Bones and skin support - Our hero ingredient, collagen aims to support healthy skin, bone development, healthy joints for increased mobility and beautiful glossy fur!


Immune support - Our formula includes vitamins and antioxidants to help dogs stay on top of their game.


Easy integration - The supplement can be easily added to a dog's regular water bowl, making it simple to incorporate into their daily routine.


Pawlicious Flavour - Pawer Water features a mouth-watering natural chicken broth taste that appeals to dogs, encouraging them to drink more water!


Recyclable packaging - We work hard to be as sustainable as we can. We manufacturer locally in the UK. Our sticks are recyclable and so is our outer packaging.
Pawer Water has already been recognised by the pet industry, having made the finals of both the PetQuip and PIF Awards for new product innovation.
Pawer Water is now available for purchase on their official Amazon website and premium retailers around the UK. You can also visit their website
For more information about Pawer Water and its unique dog wellness supplement, please contact: Nathalie Ohana, Founder & CEO, by email
RRP: £2.50/unit _ £22.50 for 10 X sticks (1month hydration)
---

'Probably the best on the market.' - Cindy Osborne
'Cost effective transport costs due to UK manufacture.' - Amy Gandy
Naylor Celebrates 40 Years with New Safer Tunnel
Naylor Agility is celebrating the 40th anniversary of manufacturing quality tunnels with the launch of their new, non-slip plus range. They received their first enquiry to make a wire-reinforced tunnel specifically for an agility club in 1983.
These tunnels were added in July 2023 to our website and have already received many excellent reviews and comments.
Working Closely with their customers, Naylor learned that customers preferred bright colours for visibility during competition and training so the new tunnels are available in yellow and light blue and are constructed using a new, highly textured material one one side, giving the inside of the tunnel significantly more grip.
Managing Director, John Grice said, 'As a UK manufacturer, Naylor Agility we find our involvement with clubs, trainers, teams and all at competitions, beneficial in understanding what is required from grass roots to the highest level. Our tunnels are sold all over the world. We speak with all ages at all stages of their agility journey. This gives a different insight in to trends, rules and requirements.'
The Naylor factory is located in Wombwell, South Yorkshire.
For more information, visit Website or Facebook Page. Also on Instagram
---

Quality Caravan Skirts
Quality Caravan Skirts UK make hand-made caravan skirts that are built to last. They are unique because they come ready made so they are super quick and easy to assemble. They are designed so that dogs cannot pull the fabric up or down and cannot get under the caravan.
The company was set up by husband/wife team George and Debbie Hatton just after George retired from over 40 years in metal fabrication. He was asked to make a set of high quality caravan skirts/ wind breakers for dog agility. They started talking to agility people about what they wanted and realised there was a gap in the market for a ready-assembled skirt that could be put up quickly and without fuss.
Debbie said, 'George set about making a set with many improvements along the way. We tried them out and they worked really well. As people saw them up and working, the orders came in for more.'
The caravan skirts are lightweight and easy to stand up and peg down because they are ready-made panels. They come in a choice of three colours in a strong, waterproof fabric which will withstand the British weather and last the test of time.
Debbie continued, 'We would love to keep making these caravan skirts and would love to hear feedback from more of the people who are using them. We do listen to you and are here to help whenever we can. Keeping your dogs safe is important to us. Here's to lots more happy shows and happy dogs.'
To find out more, email or go to https://qualitycaravanskirtsuk.com
---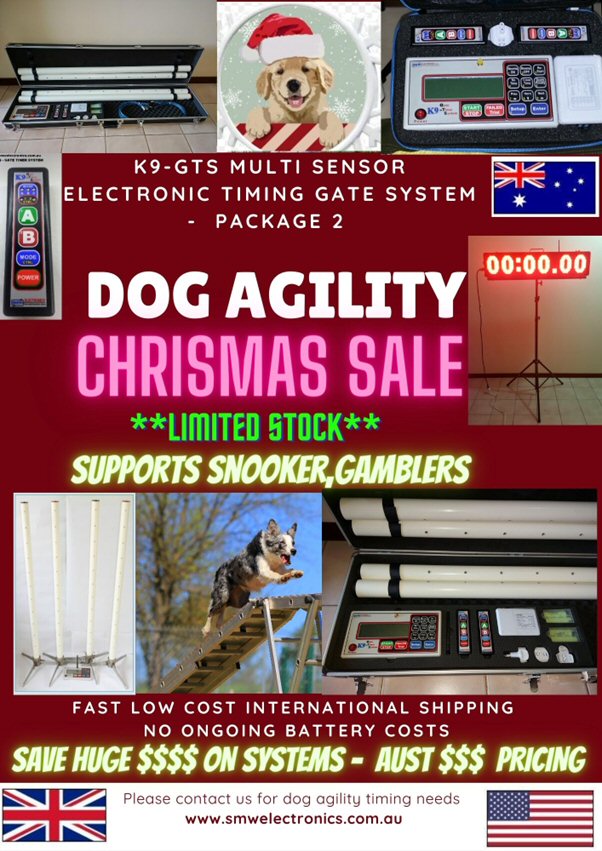 KP GTS Christmas Offer
Between 20th November - 21st December, K9-GTS will be holding a special Christmas promotion of their multi-sensor electronic gate system. The limited sets and the large led displays are priced at a lower cost than any other offering in the UK for dog agility.
SMW Manager Sheldon said, 'If you are a club, show organiser, professional trainer or an individual, this is a great time to get your own dog agility timing solutions. Due to inflation, the cost of everything including rechargeable batteries is going up for new builds is going up a lot. Freight cost is going up even more. Once this stock is gone, prices will go up.'
---

Dogeria Halloween Box - No Tricks, Just Treats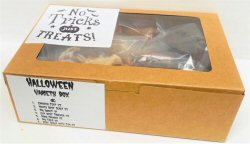 With Halloween and the fireworks season coming soon, Dogeria wanted to do something to distract your dogs from the noise, so they have created a wicked box of natural treats and chews for your dog.
It consists of selection of 13 pieces including chicken feet, meaty beef scalp, pig snout, beef trachea, pork crunch, pig tails and beef Scalp with fur at an affordable price (£13.75) They are also doing a fish box of high protein, high quality fish rewards. (£16.25)
Dogeria started selling their own brand of natural dog treats called Treateria in June last year. The range has increased rapidly during this time due to customer demand. They are planning on doing a Christmas box this year.
They are also able to offer them to clubs as Judges and Ring Managers gifts. Multi-box discounts are available.
For more information, go to www.dogeria.co.uk
---

BooDoggo Stocks Up on Eco Drying Robes
Nicola Sandys, designer and founder of the BooDoggo brand, is excited to announce that BooDoggo is now working in partnership with a local UK manufacturer to produce their popular drying robes. Making every robe by hand, Nicola and her team were struggling to keep up with demand but, with the manufacturer's help, BooDoggo now have a healthy stock of Ready to Wear Robes in a choice of four gorgeous colours available for immediate purchase and dispatch.
An agility and hoopers competitor as well as a KC judge, she said, 'I'm thrilled with the response to our drying robes since their conception at the beginning of the pandemic in 2020. Friends with Agility dogs asked me to create a coat offering improvements to those already on the market. In terms of drying coverage, ultimate comfort and quality of fabric, the feedback on the 2022 design has exceeded all expectations. They were so well received I decided to invest further into the brand and champion my passion for sustainability.'
The drying robes help to avoid the wetness from your dogs getting over your house and soft furnishings as well as your vehicle. If your dog shakes in the kitchen after a bath, wet walk or swim without his robe on. Then it goes everywhere. The Boodoggo dry8ng robe protects your home. In addiiton, your dog dries off much quicker, plus the bamboo fabric helps to eliminate that musty wet dog smell. They're also super soft and snuggly so can be worn to provide added warmth and cosiness on chilly days.
The BooDoggo Drying Robe are made from bamboo towelling and eco-friendly fastenings, and it has been thoughtfully designed to allow your dog full freedom of movement, especially in the shoulder and chest area. It also has a belly piece to soak up any wetness between their front legs and help to further protect your vehicles and home furnishings. The coats are easy to put on and take off and as there's no need to lift or bend any legs they're even suitable for pooches with conditions restricting movement. The adjustable snood has a practical opening for a lead attachment and adds to that extra cosy factor. Your doggo might not want to take it off!
The sustainable fabric carries the Oekotex Standard 100 certificate, is extremely light and super soft and retains these properties even after washing. It also has the added bonus of being naturally anti-bacterial and anti-fungal, so it's resistant to odours and any potential irritation to your dog's skin.
They also offer a bespoke service for any dogs that don't fit the standard sizing or would prefer one in a limited edition colour.
Nicola is very grateful to her colleague Lucy Osborne-Norton of Ready to Run Agility, a regular in the England Agility Squad, for her support with the development of the new BooDoggo drying robe. 'Lucy's input has been invaluable, advising on key features and trialling prototypes to help achieve the ultimate BooDoggo design.
The BooDoggo team will be exhibiting at the International Agility Festival at Rutland Showground 11th-14th August 2022, where you can feel the quality of the new Ready to Wear range for yourselves.
In the meantime, you can find more information and purchase your BooDoggo Drying Robe at Boo Doggo.com. You'll also find lots of pictures of happy dogs modelling their own robes on Instagram and Facebook @BooDoggo.
---

Exciting News about SGN Prices & Lead Times
When James Bowyer started SGN Agility Products, he promised that he would only put up prices if he had to and would reduce them again if he could.
Price rollback
On 16th July, he announced that he has found a new rubber and paint supplier who has helped him reduce costs while still buying the same products, so he is able to reduce the prices of all the following products:- long jumps, garden wings, garden seesaw, 4ft dog walk, 6ft dog walk, wobble boards, rocker boards and 2-in-1 trainers.
This means all three bundles are now 10% cheaper, too!
Good news on lead times
From now on, SGN is going to build purely based on order size going forward. A large order will be still on a lead time of 10-12 weeks. However, people ordering items like 1-2 sets of wings will get them within four weeks. Hopefully, this should also alleviate the back log of lots of small orders.
James has employed two people to help him over the next couple of weeks to plough through the existing orders which will bring that 10-12 week lead time down further.
James added, I hope all the above makes sense and get in touch via http://www.sgnagility.co.uk, as ever, to order or if you have any questions!
---

Agilisticks' Big Announcement
Agilisticks has taken onboard feedback from competitors and updated their weave design!
When Agilisticks was launched back in March 2021, the agility range of stickers featured equipment including the tyre, wall, seesaw, dog walk and five weave poles. In line with KC regulations, from now on, all new sets will now feature six weave poles instead of five.
Agilisticks are weatherproof and hard wearing vinyl stickers, a fun and light hearted way to brighten up your vehicles by adding a bit of colour to your car, van or caravan. They even stick well to camping garden fencing. They come in an unlimited variety of colours including glitter so they can be co-ordinated to vehicle colours or even your dog's colour scheme.
They come in a huge range of colours and the stickers can be stuck on windows, bodywork or any flat clean surface. The brand also produces polo shirts and hooded tops plus other designs for hoopers and flyball.
If you don't mind five weaves, there are a handful of older sets in various colours which are selling at a discounted price for just £14 including UK postage.
To order, just send a message via email or visit www.facebook.com/agilisticks
---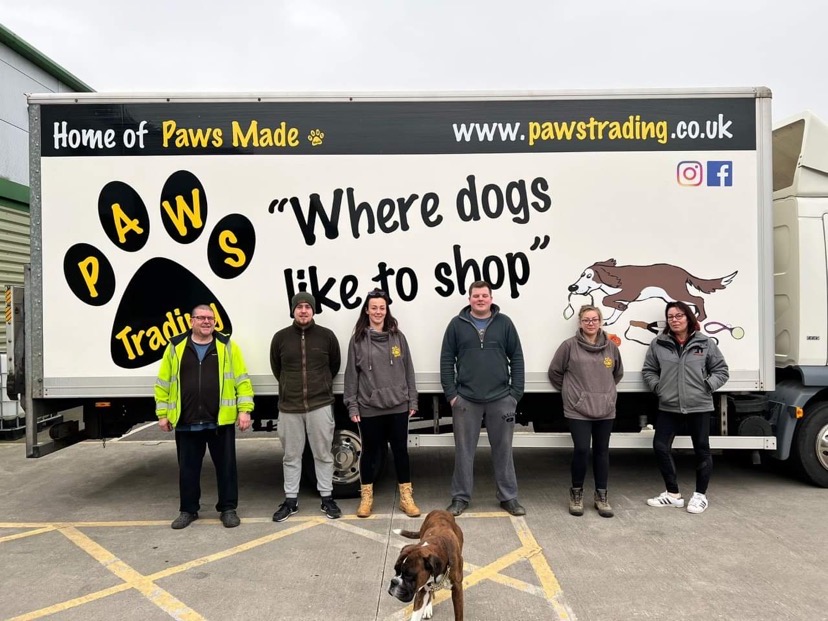 PawsTrading on Tour
With the summer season well under way, Pawstrading has already been out and about at some agility events, and they have many more shows lined up throughout the summer which you can find below.
Jack Wilkinson said, 'It has been nice to be back to some normality! We love doing the shows which are really the heart and soul of the enjoyment to Pawstrading.

For those of you who don't know us, we sell a massive variety of doggy goods including natural chews, training treats, tuggy toys, vet bed and much more. We even have our our brand Paws Made toys such as the renown Paws Pocket, purposely designed for training. As always, through the summer we will be creating new toys and sourcing new great quality products at affordable prices. We look forward to seeing you all out and about here's to an awesome summer.'
May
June
2-5 - QSAT show

10-12 - Godmanchester
July
2-3 - Dogs Unleashed

8-10 - RVA Champ

22-24 - Empingham

29-31 - Derbys
August
11-14 - KCI

15-21 -Dogs in Need Agility

20-21 - Longfield (just a small set up)

26-29 - Longfield

27-28 - Pure agility (just a small set up)
September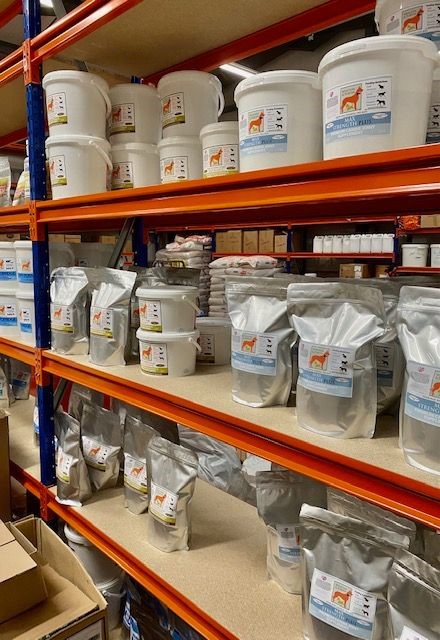 Important Information
Winston & Porter Product Availability
A message from Dev McManus & The Winter & Porter Team...
Unfortunately due circumstances out of our control, we are currently having trouble sourcing some ingredients for our product range. We don't have time scales on availability as the global availability of certain things is changing from day to day. At the moment, we are okay for another couple of weeks, but it is a bit uncertain after that.
We apologise for any inconvenience this may cause. We pride ourselves on providing excellent service, so as you can imagine, this is very frustrating. However, rest assured we are working hard to resolve this issue and all being well, we will have all our products fully stocked, ready for despatch, as soon as possible.
We will notify you all with updates as and when we receive them. But, in the meantime, get your orders in early to avoid disappointment as demand is high at the moment!
If you have any questions, then feel free to get in touch via email at info@winstonandporter.com or give us a call on 0191 379 0077 and we'll be happy to clear up any queries you may have.
---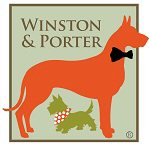 Award Winning Supplement from Winston & Porter
It has been announced that Winston & Porter Premium Quality Supplements have won the 2020/2021 Animal Supplements Business of the Year in the Corporate Live Wire North England Prestige Awards!
The judges said, 'Not only do people praise you personally for your assistance and service but they are thrilled with the results of the product. It sounds like some people have struggled to find suitable supplements for their animals for some time however have been impressed with how effective your products are so quickly. It's great to see you are making a significant difference to the quality of life of animals and we're pleased to recognise you.'
Dev McManus said, 'We are absolutely over the moon to share the news. We feel very proud to have our business recognised like this and will be opening something bubbly to celebrate.'
For more information, go to www.winstonandporter.com
---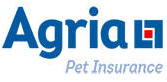 Pet Pawtraits is Back!
After a very tough year, Agria Pet Insurance is supporting animal rescue organisations in time for Christmas with a very special photo competition. One category will run each week with photos to be entered on the Agria Facebook and Instagram pages.
You could win a £50 M&S voucher by uploading the photo you think best illustrates one of the categories below and nominating your favourite rescue organisation. If you are the winner, that rescue will receive £250. You can enter more than one category. Make sure you tag the charity you would like to benefit.
This year there will be five categories including a new one which is perfect for agility dogs.
Happiest Smile - judged by Marc Abraham - entries now closed

Hyper-focused - judged by Ellen Rocco of Agilitynet

Fluffiest Bottom - judge to be announced...
Best Action Shot - judge to be announced...
Best Snuggler - judge to be announced...
Agria's Marketing Manager told Agilitynet, 'We have decided to add a new category called 'Hyper focused' to get everyone through November. I am imagining some very focused dogs on agility courses why is why we've asked Ellen Rocco at Agilitynet to be the judge. Wishing you the best of luck! We can't wait to see your photos!
The Hyper Focused category will run from 9-13 November. Entries must be received by 11:59pm on 15th November.
Enter on Facebook or Instagram.
---
Agria Age Amnesty
Agria Pet Insurance has launched this year's 'Age Amnesty' with a video reflecting on the life of Bella, a 16-year-old Staffordshire Bull Terrier. The video highlights the memories made over the years, and how much older pets still have to look forward to – helped with the protection of lifetime pet insurance.
This is the sixth year that Agria has run an Age Amnesty, a two-month period where no pet is too old for lifetime insurance. This addresses the fact that, once a pet reaches a certain age, owners can struggle to find insurance for them if they are not already insured. During October and November, Agria has removed maximum upper age limits for new policies, so even the oldest pets - like Bella - can be protected with a lifetime policy.
The star – Bella
Present-day Bella is played by Bacon, a 16-year-old Staffordshire Bull Terrier. She reflects on her life so far – one that has been incredibly full. Tate, her great-niece, plays her memories.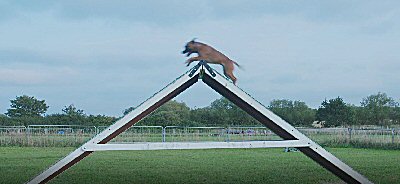 Some of the highlights of Bacon's life include:-

Being a former member of the East Anglian Staffordshire Bull Terrier Display Team that perform in the main arena at Crufts every year

Taking part in Good Citizen displays at Crufts

Taking part in four Crufts press launches

Starring in videos and adverts for: Dogs Trust, RSPCA, PDSA, as well as appearing in lots of TV shows and taking a starring role in the film Top Boy

Appearing on Blue Peter and earning a Blue Peter badge

Practising as a Pets as Therapy Dog

Qualifying for and being placed at Crufts every year during her showing career

Great-niece, Tate is following in Bacon's footsteps. She's now on the display team and unsurprisingly, given her incredible agility performance in the video, is successfully competing in both Agility and Hoopers.

The video can be found here: https://youtu.be/2-daQ-TwZ6Y

Accompanying the video are survey results that have been released from Agria. Owners of cats and dogs over ten were surveyed, and it was found that:
Over 90% of owners say that their pet has helped them through stressful or traumatic times

94% of older cats and dogs have been central to the life of their family

Over 97% reported that the bond with their pet has grown either stronger or 'significantly stronger' over the years
Simon Wheeler, Managing Director of Agria Pet Insurance says, 'Those of us with older pets totally understand the deepening bonds that develop as the years roll on. Across a year punctuated by Coronavirus, we have looked extensively at the critical role pets play in our lives and have had some incredible stories and touching moments shared with us.

'Ensuring that our older pets can be protected with lifetime insurance helps to also safeguard this very special bond between the owner and their pet, helping them to enjoy happier, healthier older years as their dependency deepens.'
**Owners taking out a new dog or cat policy during Age Amnesty can also claim a £50 free healthcare voucher from Agria by quoting HS19.
For more information and a quote, visit agriapet.co.uk/ageamnesty before 30th November 2020 or call the Agria team on 03330 30 83 68.
Feedback
Penny Heal,,,
I just had a look at the front page of Agilitynet and came across the Agria insurance offer. I gave up insuring Orla when the premium got to £78 and have been putting by £60 a month. Imagine my joy when I managed to insure her for life for £54 a month which is less than Zorro is insured for - also with Agria. I'm absolutely thrilled and so relieved that she is now covered. So thank you!
---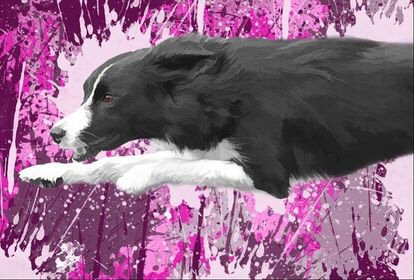 Agility Photo Shoot Opportunity
Photographer Linda Gore, who has taken images at Crufts, Olympia, and most Championship shows, is offering Group or an Individual session, over excellent aluminium equipment in a safe, enclosed field in Leicestershire. You can have a selection of exciting action shots taken, view them at your leisure and select your favourites or you can bring all your dogs for a family portrait or montage that could be a Christmas card or a canvas, a gift for someone or just a small image to frame for yourself.
Linda said, 'COVID-19 has affected us all in one way or another, especially for me, a lover of all things Agility. I really miss the buzz that taking action images gives me. For all you competitors with new young dogs that should of come out this year, you will be missing having that first image that you will treasure. My idea is to fill that void for you. I can offer you the opportunity to have a photo shoot all to yourself or with friends.'
Contact Linda Gore on 07917734343 or email gorelindam@yahoo.co.uk
---

New FB Page for Norton
Facebook has decided that the last Norton Rosettes page was so unused it decided to delete it! so hoping you will like this new page for us.
On their new FB pages, Sharon Alderson said, 'We are very lucky to be working, and very grateful for all of your support, lots of new happening sneak preview of some giant rosette designs. We have also managed to sort many years of rosettes we had rolling around our storage so have had them made up and have lots of sale rosettes'
Stephen Bartholomew asked people to share the Norton FB page saying they are a company that relies not only on agility but also all shows which give rewards.
He added, 'I would be surprised if anyone in the UK agility world doesn't have one or two rosettes from this company. I very rarely ask for shares or likes but please share the backside off this. We need these companies long term. Thank you, Norton Rosettes.'
Please share https://www.facebook.com/Norton-Rosettes-655580995053837/
---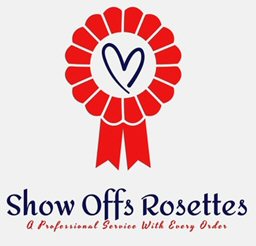 Show Offs Diversifies to Help NHS Heroes
In January 2020, Julie Stallard acquired Show Offs Rosettes, a small family run business after previous owner Cherie Bowler retired. The company had been supplying quality rosettes to many shows round the country for the last 22 years.
Julie said, 'Many will know me from the agility circuit over the last 20 years. I have been sewing professionally since I left school, so I saw it as a natural move to buy the company.'
Julie had supplied several winter shows until March when the lockdown caused the cancellation of almost all the shows for the rest of the year. As a result, she had to diversify into other areas and has made beautiful customised rosettes for birthdays, Fathers Day, online dog shows, Thanking someone etc. She is able to personalise them for a special person or occasion.
Her first design project was rosettes to thank NHS and key workers. All profits from the rosettes went to the NHS Workers Fund. To date £240 has been raised with many being bought by the agility community.
She prides herself by using the highest quality satin ribbon, producing quality rosettes, with a professional service, no matter how big or small the order.
To see all designs so far at 'Show Offs Rosettes' on Facebook or see go to the Show Offs web site, but the site is still under construction so only a limited number are on there.
Julie is happy to chat and help anyone looking for rosettes and will design to your requirements. Email email Showoffs@mail.co.uk
---

Boost Your Income
Become a MIMSafe Ambassador
The MIMSafe Ambassador Scheme is giving dog enthusiasts and professionals a unique and simple opportunity to top up their income during the Covid-19 crisis and beyond.
The scheme is offering up to 100 people across the UK an exciting chance to increase their income without any financial outlay or ongoing costs, simply by recommending MIMSafe world class dog transportation crates to their customers, colleagues, contacts and followers and earning commission for any sold. Their only commitment is to have a top quality MIMSafe variocage car crate installed in their car, free of charge, for six months—after which they can buy the crate at a significantly discounted rate if they choose to do so. If they do not wish to buy, they can simply return the crate.
MIMSafe Variocage Car Crates
Driving with an unrestrained pet in the vehicle is illegal in the UK and could invalidate motor insurance policies. However, the need for effective containment goes beyond the law—it's vital for the safety of pets, drivers and passengers too.
Most car cages and harnesses only restrain pets; they don't protect them during an impact. Even a small dog weighing only 2kg can hit passengers with a force of up to 260kg (equivalent to 40 bowling balls) in a collision at 56mph. Dogs that survive an impact are often thrown from vehicles, with the risk that they may run into oncoming traffic or flee the scene.
In a car accident, a good quality car crate can make the difference between life and death for both pets and passengers.
All MIMSafe dog crates are crush proof, and crash tested to the same standards as baby and child seats, making them THE safest way to transport pets.
'MIMSafe are the world's leading designers of the safest cages for transportation of dogs and cats in vehicles,' says Andy Griffiths, MD of MIMSafe UK. He continued, 'At MIMsafe, we understand that in these uncertain times, we have to do our best to stay safe and well, and to continue to lead as normal a life as possible, including keeping the commercial world going from our homes. The MIMSafe Ambassador Scheme offers influential people in the dog world an opportunity to do just that.'
The Ideal MIMSafe Ambassador will be:-
Passionate about dog safety and wellbeing

A dog enthusiast or professional, such as a dog training or grooming professional, a licensed dog breeder, a boarding kennel owner or a social media influencer

Happy to have a MIMSafe dog crate fitted, free of charge, in their vehicle

Willing to recommend their MIMSafe dog crate to other dog owners—no hard selling or marketing knowledge is required
MIMSafe Ambassadors will be offered:-
The world's leading transportation crate to use free of charge for at least six months

A unique chance to earn commission for every item sold by promoting from home

The option to buy their crate at a significantly discounted price after six months (No obligation to do so – they may choose just to return the crate)

The opportunity to contribute to the improved safety of animals in transportation and of humans travelling with them

Access to our marketing materials and support team, ready to help whenever you need them
To find out more about the MIMSafe Ambassador Scheme, please email sales@mimsafeuk.com or call tel. 01256 674542.
---

First Contact Stops Production Due to Lockdown
In light of the new limited lockdown, it is with great regret that First Contact has announced that they will be suspending manufacturing until further notice.
On Facebook Hazel Higgins said, 'We apologise for any inconvenience caused by this but I don't consider ours an essential service (even though it is to us to be able to pay wages and bills. We will keep you updated as and when we know more about what is happening. Thank you for your patience in this difficult time. Enjoy the extra quality time with loved ones and your dogs.
---

The Canine Massage Guild Welcomes Marcelle Cassar as Veterinary Technical Advisor
The Canine Massage Guild is delighted to announce the appointment of Marcelle Cassar BVSc (Hons) CCRT MRCVS as its Veterinary Technical Advisor. In addition to her veterinary qualifications, Marcelle has pursued an education in complementary therapy by achieving the Certificate in Canine Rehabilitation Therapy awarded by the Canine Rehabilitation Institute in the USA. She has also completed a course in Western Veterinary Acupuncture and Chronic Pain Management allowing her to offer acupuncture in general practice.
Even then, she felt that there was still a gap in her knowledge, so Marcelle trained to become a Clinical Canine Massage Therapist with the Canine Massage Therapy Centre. She comments, "As a member of the Canine Massage Guild, I now feel I have a fantastic set of manual skills which enable me to really help dogs with any muscular/soft tissue problems whether through orthopaedic or neurological conditions, pre-or post- surgery, sporting injuries, trauma or simply getting older."
In addition to being the Clinical Director of the Animal Rehabilitation Centre based at Oakhill Vets in Windermere, Cumbria Marcelle has also accepted the role of Veterinary Technical Advisor to Canine Massage Guild where she will act as primary contact for other vets and veterinary enquiries. Marcelle will also answer technical queries, help to educate vets and their staff about clinical canine massage therapy, represent the Guild at congresses, universities and industry meetings, and help to produce educational literature and articles.
Natalie Lenton, founder of The Canine Massage Therapy Centre and Guild, said, 'Working with client-centred veterinary practices has always been a number one priority for the Guild and its therapists. Following the launch earlier this year of our Integrated Veterinary Care Initiative (IVCI), a bridge between veterinary practices and clinical canine massage, we are delighted to announce that one of our own former students and Guild Member, the highly skilled and versatile Marcelle Cassar BVSc (Hons) CCRT MRCVS has agreed to build that bridge even further by working closely with practices wanting to know more about the many benefits of this therapy. The IVCI, Marcelle's appointment, and the ongoing clinical trials of The Lenton Method™ at both Winchester and Sparsholt Universities demonstrate how vital we believe it is that clinical canine massage becomes a fully accepted, mainstream treatment for dogs at all veterinary practices.'
Vets wanting a peer's perspective on how clinical canine massage therapy as taught to Canine Massage Guild therapists can benefit their practice may contact her on marcelle@btinternet.com.
About the Canine Massage Guild
Clinical Canine Massage Therapy is unique to members of the Canine Massage Guild and typically sees results in 1-3 sessions based on an ethical client approach model and the unique integrative blend of 4 disciplines of massage alongside the exclusive Lenton Method™.

Announcement about Doggyjumps
As most people are aware, Doggyjumps Ltd is in liquidation.
Paul MacKay of Wes Lo K9 Agility has confirmed that he has now secured the exclusive production and supply rights to the Doggyjumps jump cups. These will be available to buy from him in the near future.
He said, 'I am not taking orders at present. However, when I have them in stock, they will be advertised. Please bear with me whilst this happens.'
Wes Lo supplies top quality Dog Agility equipment from our base near Edinburgh. Collection is welcomed and we can despatch items
---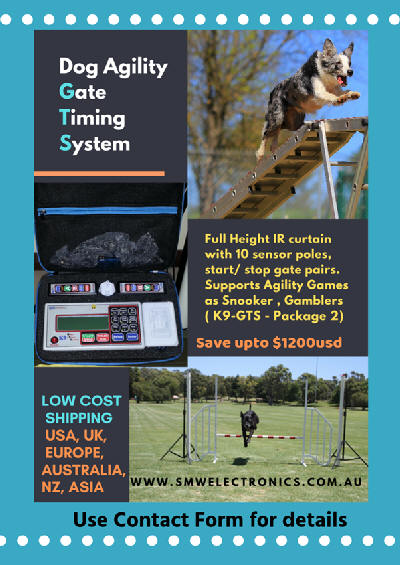 K9-GTS Timing Gate System Comes to the UK
Australian company SMW Electronics is launching it's K9-GTS timing system for dog agility in the UK. Already approved for use in Australia, the USA and the majority of Europe, it comes with a rechargeable system which is suitable for use in all countries. It can be used indoors and outdoors in direct sunlight for is idea for Agility and Jumping runs as well as Games, Snooker and Gamblers.
Owner Sheldon Wilson said, 'Drop the use of stop watches. Now there is no need to hire timing equipment for shows or competition training, The K9-GTS multi sensor system has been specially designed for use at multi events such as agility shows. The system includes everything you need - Start / Stop gate pairs and Lion batteries and even 42 active horn sounds which signal countdowns, start, stop and/or elimination according a menu selection. Since it was released in 2017, we have sold many to show organisers, groups and private trainers around the world.'
All systems are shipped via international shippers FedEx or TNT.
To promote sales in UK, SMW are offering free freight for the first two sales of Package 2 for Dog Agility that refer to Agilitynet.com as the site reference for the sale.
For more information visit www.smwelectronics.com.au
---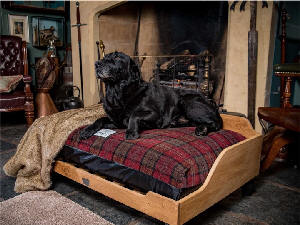 Luxury Dog Bed Covers in Tartan Fabric

Find Berkeley Dog Beds at New Website

Berkeley Dog Beds has launched new website and on-line shop, featuring a complete range of British-made premium quality dog beds, blankets, covers and related accessories.

The company has built an enviable reputation for manufacturing some highly innovative dog beds including their Waterproof Orthopaedic Mattress which uses pocket spring technology and deep layers of natural fibre for optimum comfort and joint support.

Also listed are their steel frame Raised Dog Beds, a handy, stylish Travel Dog Bed and a Wooden Dog Bed Frame that is handmade in solid English oak.

New for 2019/20 are a selection of exciting new fabrics and colours for their removable, washable covers, stylish luxury dog blankets in both polar fleece and faux fur and a unique dog bed freshener made with organic Lavender and Camomile.

Berkeley has pioneered the use of natural materials in their manufacturing process and do not use foam, memory foam or fire retardant chemicals.

Their Blog contains many helpful and informative articles to help you choose the best dog bed for your dog and is well worth a read.

See the new website at https://www.berkeleydogbeds.co.uk
---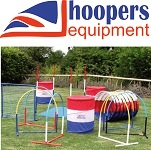 New Range of Hoopers Equipment Launched
Hoopers Equipment has launched a range of hoops, pop-up barrels, tunnels, gates and tangos for both professional trainers and those wanting to practice at home. The products have been designed to NADAC specifications for both materials and dimensions, with attention given to safety, durability and portability.
The portability of the equipment opens new opportunities for trainers to teach at several locations as all of the equipment, including barrels, can be easily transported in a car or small van to provide a truly mobile business. As well as the ease of transportation, the products solve a lot of storage problems.
The colours of the equipment underline hoopers as a fun sport. Hoops are available in a variety of colours and the pop-up barrels, as used for NADAC hoopers in the USA and equine barrel racing, come in bright GB colours of red, white and blue.
Sherlock Bones reveals interesting information in his reviews of the products on the company's website, particularly of the hoops and barrels. You can find Sherlock's reviews, information, and an online shop at www.hoopersequipment.co.uk
---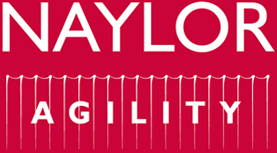 New Naylor Web Site
Naylor Industries is pleased to announce the launch of their new website – where a full range of agility tunnels and accessories are available.
All agility tunnels are made from heavy duty (610gsm)hard wearing materials which are easy to clean and are made from flame retardant PVC in a variety of colours.
A wide range of colours are available and four standard diameters:-
---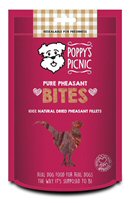 Poppy's Picnic Adds Pheasant Bites to Treats Range
Raw dog food manufacturer Poppy's Picnic has launched it's new TASTY Pheasant Bites, the latest addition to its air-dried TASTY Treats range. The 100% pure protein bites are perfect for all dogs, including those with grain intolerances and sensitive stomachs, and are a good source of B vitamins, iron and other essential minerals and amino acids.
Poppy's Picnic Pheasant Bites are naturally low-fat and made in the UK. The new dog treats are tasty little morsels of air-dried pheasant breast fillet, and weigh in at 60g per pack. They are gluten free and hypoallergenic, making them suitable for dogs with food intolerances.
Dylan Watkins, founder of Poppy's Picnic, discusses the new bites, 'Many dog owners face the issue of feeding their dog a selective diet due to food intolerances. These can often be triggered by the fillers and grains that are unnecessarily added to many processed pet foods and treats. Our new bites are 100% pure air-dried pheasant breast with no hidden nasties. They provide a high protein treat and a natural source of collagen, whilst being low in calories.'
Treats should always be accounted for as part of a dogs daily food allowance and should only amount to approximately 15% of their diet. The size of the bites can be adjusted based on the size of the dog. If the dog is smaller in size, the treats can be modified by being cut into smaller pieces so they are easier to consume.
The TASTY Pheasant Bites join the wider TASTY range of air-dried treats which also includes: Dried Ox Heart Bites, Dried Venison Bites, Dried Liver Bites, Dragon Skin Bites and more. Each of these treats are made from 100% dried meat, and contain no added preservatives or fillers of any kind.
Poppy's Picnic aims to make feeding a raw food diet easier. It's ranges of fresh, raw mince and exclusive meatballs are easy-to-feed to dogs of all breeds and sizes, whether you want to make a complete switch to raw feeding or add an occasional boost of freshness to wet or dry food. The all-natural meals contain ingredients such as fresh raw meat, garden-fresh vegetables and ground bone. No weird ingredients you don't recognise, no chemical flavourings, no grains, fillers, or artificial additives – just natural dog food, freshly prepared for your convenience. Poppy's Picnic TASTY treats fit perfectly into the diet and are prepared in the most natural way possible. The all-new Poppy's Picnic Pheasant Bites are simply 100% dried breast fillet slices and nothing else.
The Poppy's Picnic TASTY Pheasant Bites are available online and via independent pet shops nationwide. Click here to find a stockist. Trade enquiries are welcome and samples can be supplied on request.
About Poppy's Picnic
Dylan Watkins launched Poppy's Picnic in 2016 to make it easy for people to feed their dogs a fresh, raw food diet the way nature intended. The company had four offers when it was featured on BBC 2 Dragons' Den, ran a successful crowdfunding campaign, and has won 10 national and regional awards. Based in the heart of Wiltshire, the company's tasty wholesome recipes have been lovingly crafted with the help of canine nutritionists and fourth generation butchers. With no hidden nasties, the balanced meals contain all the goodness a dog needs for optimal health and wellbeing. The food can be bought in independent pet shops around the UK, online and in Hong Kong!
For advice on how to switch your dog to a raw food diet or to explore the full range of Poppy's Picnic dog food, visit website and social media.
---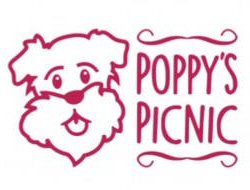 Poppy's Picnic Selects Young Ambassador
Raw dog food manufacturer, Poppy's Picnic has recruited Young Kennel Club dog agility specialist, Jess Cuthbertson as a new brand ambassador. They will be sponsoring her dogs in competition and will be feeding them on Poppy's Picnic, In return, Jess will wear a sponsored shirt and represents the brand at competitions around the UK with appearances on their stand at shows. Jess will also write a blog on the Poppy's website and Facebook page along with updates on her competitions.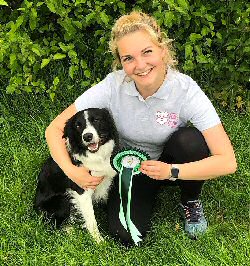 Jess, who is 18 years old and from Hinckley in Leicestershire, has been competing at the highest level in dog agility for the past 6 years having been inspired to take up the sport when she saw her friends taking part. Her achievements in dog agility are many including a Bronze Medal in the Junior GB Team competing at the European Open Juniors in Luxembourg in 2017, 5th place in the YKC Jumping and YKC Teams at Crufts 2019, 3rd at the Junior Team GB Tryouts in 2019 and 4th place in the Olympia Novice Qualifier plus many more Championship placings around the country. Jess is now moving out of juniors to compete at senior level but plans to still do a few junior classes at Crufts in 2020.
Jess currently has five Border Collies - Lucy, Skye, Sasha, Cuba and Puerto Rico as well as a German Spitz,Teddy. She's had four of her dogs since they were ppuppies while two rescue dogs. She currently competes with Cuba, Puerto Rica and Sasha.
Jess explains, 'Cuba is the first puppy I've had with the Bon Bellami Cuban Princess breedline and I can't put into words how amazing she is. At just two years old, she won into Grade 4 in KC agility grading and was chosen to represent Team GB with me. Puerto Rico is Cuba's cousin and our newest addition to the family, He's simply the sweetest dog ever.

'Last but not least, we have Skye, who I've named my SkyePaws Agility Training school after. She's seven years old this year and is my first love. She is the most perfect first agility dog anyone can have and I wouldn't be doing any of this if I didn't meet her all those years ago. She was my companion from the Beginners course right through to when I represented Team GB twice. With the puppies. Cuba and Rico are coming through. Skye's agility career is starting to slow down, but we're enjoying every moment we have together. My main aim now is to take care of her so she's healthy and comfortable in her older years'
As well as being an expert dog agility specialist, Jess is also a budding entrepreneur running her won successful dog training school, SkpePaws Agility Training which provides puppy and dog agility training to dog owners.
Commenting on her sponsorship from Poppy's Picnic Jess said, 'I'm thrilled to be part of the Poppy's Picnic family and to have my pups young and old #POWEREDBYPOPPYSPICNIC.'
Poppy's Picnic is award-winning raw dog food which was featured on Dragon's Den. For more information, visit their website.
---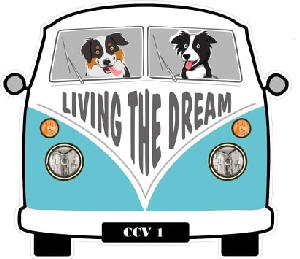 Bepoke Campervans for Hire to Dog People
Canine Campervans, a new company offering specially designed campervans for hire, has been set up by Ian Dobison and Clare Stainton have been competing in Agility since about 2001. They took a step back from agility a few years back but still wanted to go on different adventures with their dogs.
Ian explained how it all started. 'Having sold our caravan, we decided to design and build our own Campervan to take their dogs away to many interesting places such as Wales, Northumberland and the Highlands of Scotland and more recently a trip to the Outer Hebrides. A few months later we decided to sell the first van and build another. Better than the first one Three years on, we're now onto our sixth campervan build. Then the idea came to us to hire out our campervans so that many other people could enjoy the same freedom that we have.'
There are now three Canine Campervans to hire out at three levels of specification with tariffs to suit people different budgets. The vans are great for camping at shows or if camping is full, then offer a much more versatile and comfortable set up for day parking. Prices start from £50 per night (minimum three nights hire).
Anyone booking a hire will be offered 10% discount throughout the month of May.
For more information or to make a booking, go to the Canine Campervan Facebook page or email caninecampervans@gmail.com
---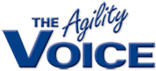 The New Agility Club website is Live!
The Committee of The Agility Club is proud to announce the launch of their new website with improved member benefits.
The site will have all the content you would expect, including news feeds, finals news, membership-only content and, of course, the ability to update points in the popular league competitions. As the new site is completely mobile friendly, it will be much easier to upload league points on the go - even the minute you pick up that rosette!
The Club would like to thank Pinkfin for all their hard work and help with bringing the website bang up to date, along with Agilitynet for letting us share their brilliant show diary and, of course, to Sean Cameron for providing first class images. Can you spot your dog?
For further details, please contact annualawards@agilityclub.org
---

Beat the Heat with Oralade Hydrate
Oralade is offering a 20% discount on your first purchase of Oralade Hydrate, new hypotonic drink for dogs and cats that balances the effects of dehydration / heat stroke especially in working dogs. Simply to go to their web site and use the voucher code: bacomp20 to claim your discount.
Recent veterinary research has proved that dehydration in healthy dogs is exacerbated when dogs are working in extreme temperatures. Just a small percentage drop in fluids can quickly have a negative effect on how your dog's body works and lead to dehydration. In severe cases dehydration can be fatal. The recommended daily water intake for a healthy 20 KG dog is 660 ml water, which rises dramatically when environmental stressors like extreme heat, travel, or exercise promote de-hydration.
Studies have also shown that hydration in healthy working dogs is enhanced by oral electrolyte solutions like Oralade's Hydrate+. Packed with essential electrolytes, functional amino acids, glucose and prebiotics, Oralade Hydrate+ helps maintain optimum digestive function.
Dogs and cats lap up Oralade's Hydrate+ hypotonic formula that combines natural chicken and purified water for increased palatability. It's ingredients nourish the mucosal barrier and improves nutrient uptake, whilst stimulating the micro-flora that promotes gut health. This balances the serious effects of de-hydration, which impacts overtime at a cellular level by starving your dog of oxygen, fluid and nutrients.
With no artificial additives or preservatives, Oralade Hydrate+ offers peace of mind that its 100 per cent natural keeping tongues and tails wagging.
Oralade Hydrate+ 400ml retails at £4.50. For more information and to take advantage of this special offer, visit: www.oraladepet.com
---

Join CSJ Facebook
In addition to the UKA CSJ Grand Prix and the CSJ Highland Agility Stakes, major agility sponsor CSJ Specialist Canine Feeds is supporting The CSJ Agility Open event next month as well as the KC International Agility Festival and Team GB!
You are cordially invited to join their dedicated Facebook Group, CSJ Agility so that you can learn even more about their invaluable contribution to our sport, their wide range of dog food and herbs and enter their regular competitions for super prizes.
---

New Free Dog Agility App
Tom Barnish has just released a free agility app for iPhone and Android devices called AgiliTrack. It lets you keep a record of all the shows and runs you have done with your dogs. It also shows some statistics for each dog including total clear runs, total top three placings. You can analyse the equipment you are incurring faults on, see a distribution of your placings and results and then create a 'To work on' list to assist with your training. You can also see your progress towards the next KC grade or UKA level.
This works for multiple dogs and you can also download and open the data for each dog if you want to do further analysis.
Tom said, 'in addition to the app being free there are also no in-app adverts or purchases, I created it purely as I thought it could of use to members of the agility community and so that I could learn a new skill.,
AgiliTrack is available from the App Store and Google Play.
---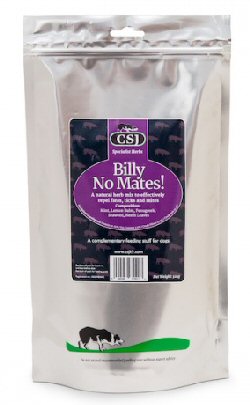 New CSJ Agility Facebook Competiiton
CSJ is launching its brand new CSJ Agility Facebook page with a competition to win all-natural tick and flea repellent Billy No Mates! with seaweed, fenugreek, mint, neem and lemon balm.
To enter, submit photos of dog(s) playing in the long grass where those little critters love to hang out until they can hang on to your dog! The best three will win a bottle of Billy No Mates! and the best agility-related pic will also win a 1kg bag of CSJ's very latest food, All-Rounder.
To learn more, go to https://www.facebook.com/groups/241412143084291/
---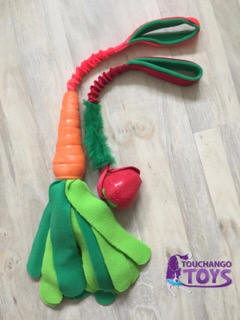 New Line of Touchango Toys
Touchango K9 have released their own range of tough and durable toys with some bright and funky webbing patterns unique to Touchango. All of the Touchango Toys have soft padded handles for comfort and tough, long lasting accessories.
Jo Dorrell said, 'If you asked me what makes Touchango Toys different, I would say attention to detail. Each toy is beautifully co-ordinated, and handmade by ourselves to our exacting standards, using the highest quality materials. They're tried, tested and much loved by our own dogs. We have a real passion for these toys!'
The toys cater for dogs of all sizes from the Mighty Mini range for puppies and small dogs to the Big Boys Toys for those that like larger balls. The Touchango Flappy Carrot is certainly proving to be very popular and is definitely a talking point!
With new designs and patterns being added all the time, there is a lot more to come.
For more information go to http://www.touchangok9.co.uk/have-fun/dog-toys/
---

New Physio Equipment Attracting Attention in the Agility World
The SafeRocker+ was launched in the autumn to the vet physio world, but it is catching agility people's eye, too.
The SafeRocker+ was launched after a year of prototype testing and has rapidly proved popular with veterinary physios. The kit is highly flexible in it's manner of use and provides therapists with a lot of options in one piece of equipment. It has been developed by BDBCo.VET, as a super safe approach to providing unstable surfaces for rehabilitation.
Managing Director Dru Ross said, 'We expected sales to be good as it was well received during prototype testing. We didn't have those involved in agility in mind at all when we were designing it. However, one of the physios testing the prototype introduced the equipment to an agility trainer who gave us an insight in to how those involved in agility could use the equipment.'

Caroline Walker of All About Agility says of the SafeRocker+ "I recently had the opportunity to use the SafeRocker at All About Agility. We have a large selection of dogs ranging from puppies to competing dogs along with a couple who are currently undergoing rehab. I found the rocker to be very versatile especially for the younger dogs who lack confidence. It was nice and gentle which will help the puppies get used to movement for their later agility career. I also used it for my dog in rehab and could do multiple exercises on it which for a trainer is very useful especially if limited for space. Highly recommend this piece of kit.'
The SafeRocker+ (SR+) comprises a continuous curve and a flat side, so can be used either way up. The equipment is useful for balance and proprioception training for both hindlimbs and forelimbs, as well as for side to side exercises. It can be used for developing and reinstating core strength and confidence on unstable surfaces. It is also suitable for stretching, and reaction and control work.
The SR+ delivers an easily controlled rocking action. The continuous base curve prevents any sudden tipping or slamming. Should a dog leap off in an uncontrolled way, the SR+ will not bang noisily. If the dog is off-centre, the SR+ simply tilts gently in response to a change in position. Rocking and tilting are easily managed by foot or use of wedges or blocks.
BDBCo.VET is the veterinary part of the Big Dog Bed Company, sponsor of the Senior Agility League, and designs and manufactures growing range of veterinary and vet physio equipment.
The SafeRocker+ retails at £189 incl VAT www.BDBCo.Vet www http://bit.ly/2Htu2qV
---

New Salomon Wide-fit Agility Shoes Available at Agility World
Salomon aren't making that much fuss about it really, but the first ever wide-fit Speedcross 4 trainers are now available for the first time from Agility World. Right now they have an introductory offer on them at the moment a saving of £21.00!
Agility World owner Sam Clarke said, 'I've often been asked about a wide fit agility shoe, so I'm thrilled that Salomon has responded to feedback. The Spwedcross 4 trainers are already proving very popular with customers. They've sold amazingly well since end of January when we first ordered. Long hours of training and competing can be really hard on your feet, so it's important that your shoes are a good fit.'
Salomon's legendary Speedcross 4 trainer has long been the go-to choice for many. A well-fitting agility shoe, combining excellent grip, cushioning and stability is the goal for most competitors;
But what if your feet are slightly broader? Fortunately you no longer have to squeeze them into uncomfortably tight shoes: available for the very first time, Agility World, the website devoted to products for agility enthusiasts, recently introduced the Speedcross 4 Wide Fit trainer to its range.
Available in men's and ladies colour options, the wide fit trainer has an extra 12mm in the fore foot, the equivalent of a size EE fitting. It's still lightweight and highly cushioned, providing ultimate stability and aggressive grip, just as you'd expect from a Speedcross shoe.
Ladies' wide-fit Speedcross trainers are available in sizes 3.5 to 9, while men's range from size 6.5 to 13.5.
The trainers also benefit from Speedcross's trademarked Quicklace system, allowing you to easily adjust the laces with just one pull, plus a moulded mid-sole and foot bed for improved comfort.
For more information, or to buy trainers from Speedcross's wide-fit range, visit Agility World at www.agilityworld.co.uk.
---

Bamboozle Barking Bakery to Offer Tasty Treats for Judges
Bamboozle Barking Bakery, makers of home-made dog treats and biscuits, has introduced a range of healthy personalised dog biscuits which can be used as thank you gifts for judges and ring parties. They also make great gifts for special occasions - including Christmas - for the agility enthusiast.
All BBB products are made with healthy, nutritious ingredients and have a great taste to tempt any four-legged friend. The range includes a popular turkey treat to use as a reward for good work.
Owner Nina Whitnell said, 'As a dog owner for over 25 years, I have tried and tested many treats and biscuits for my dogs and others none of which ticked all the boxes and so i started to bake. After lots of trials, I eventually had products fit for purpose and made all my six dogs drool. I invited friends including dog trainers and competitors to trial my treats and I'm pleased to say were greatly received by them. '
Reviews and product information including ingredients can be found on the BBB website. Delivery options and sizes are all clearly displayed making it easy to order.
For more information or to get a quote for your club, show or doggie event, email Nina at info@bamboozlebarkingbakery.co.uk
---
---