Ready, steady, go for it...
It's true that not everyone can qualify for Olympia or Crufts but there's an extra 'fun run' qualifier for every Grade level now, not just the Advanced dogs. You can find a heat of a qualifier near you by using the Qualifiers button on the Show Diary page. Don't be shy. Go for it.
2021

New...
Agility Club Special Walking Agility Competition
In association with Phase Purple
The Agility Club has announced a brand-new competition - The Agility Club Special Walking Agility. Qualifiers will be invited to a final at their annual Championship show. Phase Purple Agility and Hoopers Equipment has come on board to sponsor the inaugural competition.
What is walking agility?
Walking agility is exactly as it sounds – instead of sprinting to points to control your Ketchker and tidy your turn, the handler must walk. This is defined as having one foot on the ground at all times. Apart from that, the course is a normal agility course, and what the dog is required to do remains the same. The equipment and course are not modified in any way.
Why walking agility?
Walking agility tests a different set of handling skills to regular agility. Why not give it a try and see how you get on?
Where can I find a walking agility class?

There will be six heats for the years 2021/2022 with the final being held at The Agility Club Championship, Premier & Open show in July 2022.
The following shows have agreed to host a qualifier for The Agility Club Special Walking Agility in association with Phase Purple:-
Nedlo

Blackdown

Phase Purple

Agility Vision

Cornwall

Kelluki
You don't need to be a member of The Agility Club to enter, but only members can qualify for the Final.

Agility Club Special Walking Agility Rules


Standard Kennel Club rules will apply for each handler and dog entered into a Kennel Club show, however, this special class will be run under special rules as outlined below:-
Heats will be held for Small, Medium, Intermediate and Large dogs.

In order to qualify for the final, handlers must be a paid-up member of The Agility Club prior to competing in a heat.

The winning dog and handler from each heat will qualify for the final. Once qualified for the final you may enter further heats.

If the winner of a heat has previously qualified for the final, they may take the award but the next highest placed dog and handler will qualify.

Heats will be held for Small, Medium, Intermediate and Large dogs; marking, jump and dog heights as per KC rules.

There will be two judges for each class, one to observe the handler and one to observe the dog.

It is recommended that the judges set a Grade 1-3 type agility course.

Distance between obstacles: Minimum five metres, maximum seven metres.

Dogs' approach and exit to contact equipment should be in a straight line.
Marking

Handlers:

The handler must have one foot in contact with the ground at all times. Five faults will be incurred for each judge's call of an incorrect foot placement.

Three incorrect foot placement calls = Elimination

Dogs

As per Kennel Club rules for standard classes.

Dog and Handler course faults will be added together. Placings in order of the team with the least faults in the fastest dog's time. If either dog or handler are eliminated, they cannot qualify for the final from that heat but can enter future heats.

Awards

Competitors, please note this is a SPECIAL Class and does not count for Grade Progression.
---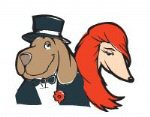 Jewlnick Twist & Jump Pairs
Due to the uncertainty of shows being able to run, Jewlnick Leather has decided to hold over their heats until next year when hopefully more shows will be able to run, allowing all 10 qualifiers to be run.
Moira Bowden said, 'After much discussion with Julie and Nick, we have made the decision not to run the pairs qualifier in 2021. There is still so much uncertainty and we really have no idea how and when the shows will be coming back to some sort of normality. We hope you understand our decision and look forward to bringing it back in all its glory, fun and excitement in 2022.'
---
2020




Longfield Solutions News

If the Longfield Agility show in August gets wiped out, Kenny Waddell told Agilitynet that

the Longfield Grampionship and Longfield Novice Agility competitions will be rolled over to 2021 for those who have already qualified.
---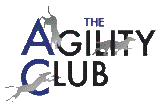 The Agility Club Starters Challenge Postponed
The qualifiers for The Agility Club Starters Agility Challenge for Large, Intermediate, Medium and Small dogs will be transferred to next year.
---

Crystal Vision Agility Cancels Qualifiers
Crystal Vision Awards has come to the decision, due to lack of qualifiers this year, to cancel the Crystal Vision Agility Final scheduled for August. All points gained in qualifiers going ahead this year will be carried forward to the 2021 Final.
Hope to see you all soon. Stay safe.
---

Triple Team Q Postponed for 2020
Sadly due to the current situation and heats being lost due to shows having to cancel, the Triple Team Q will be postponed for 2020 but it will return in 2021, hopefully with the same shows hosting heats.
Hannah Granthan said, 'Any shows with schedules out that may go ahead, the heat will just become a team class and rosettes will be provided (just NO final). Any shows that have not released their schedule yet that were going to host a heat will no longer have one, unless they decide to put on the class themselves. I'm gutted, but we will be back in 2021!
---
2019


New Qualifier for the Over 50s
Longfield Agility Solutions has launched a new fun event for handlers aged 50 who could no longer run as fast backwards as they could run forwards. The Grampion Agility Championship qualifier will be a special class combining G1-7 and will combine the results from all heights.
There will be a Gramp Agiity round and a Gramp Jumping round with points being awarded from 20 for 1st place down to one in each round. There will be no points awarded for elimination but that will not stop you from qualifying for the Final. The top 20 handlers will go forward to compete in the Grampionship Final.
Points earned in each round will be entered into the CLS Massage Grampions League with the top 30 dogs being invited to complete in the League Final on Saturday, 17th April at the Longfield August show.
Handlers, aged 65 or over, should make Show Secretaries aware as they will be awarded separate points for T'owd Codgers Cup League. The winner will be announced on `7th August 2019.
Organiser Kenny Waddell said, 'One day I thought to myself that a lot of the fun had gone out of agility especially for those who could no longer run as fast as before and were being beaten by younger legs. I decided that a 'fun' Champ-style class was the way to go so I came up with the idea of a Jumping round, Agility round and then a Final at each heat. The name Grampionship Class was stuck in my head. The old codgers name came from Brenda Tenten.'
There will be heats at every Longfield Show, Hoolihounds, Maidstone (June) and Stardom (May) are hosting one and possibly some at the Hare 'n Hounds shows, too.
Crystal Vision Awards have very kindly sponsored the heat winners trophies while the August Final is being sponsored by CLS Sports Massage who expertise could come in very handy.
---

Agria Backs The Agility Challenge in 2019
Agria Pet Insurance will support the Agria Agility Challenge in 2019. With its regional heats for dogs at Grades 1- 4, this competition is for standard height Large dogs during the spring and summer, culminating in a thrilling final in September in the Top Dogs Arena at The Malvern Autumn Show.
Tom Vaughan, Head of Marketing at Agria Pet Insurance, said, 'We're delighted to announce continue Agria support of Agility in 2019. It's fantastic to see the speed and skill of the rising stars of the Agility world and we cannot wait to watch their progress through to what no doubt will be thrilling final in September.'
---

Low 550 Scotland Jumping Cup Continues in 2019
As in previous years, there will be six qualifying heats for CG1-4 and CG5-7, for dogs competing at 550mm (KC Large LHO). The top two in each will claim their spot - but there are even more chances to qualify this time, with an extra 'last minute' heat on the same day as the finals
the Weslo Show on Saturday, 10 August.
The fabulous trophies and rosettes at the heats and finals are being sponsored once again by the SMART Veterinary Clinic.
Here's what they have to say 'The SMART Veterinary Clinic is pleased to have the opportunity to support continued improvements in welfare for sporting dogs. As Agility progresses, we welcome changes that enhance our ability to care for these outstanding animals and recognize that lower jump heights help preserve the health of body and mind. Likewise, KC Agility is a competitive sport and it is fantastic to see this recognized by an approved height proposal for 2020 that gives consideration to both individual goals and the athletic demands of the game. We wish the very best of luck to all competitors and enjoy your time in the ring!'
The 2019 competition will also see fantastic prizes for each final winner of a 3m pipe tunnel awarded by Wes Lo K9, and a space at a guest trainer workshop run by Train in the Ring for the runners up!
The dates for your diary are:-
| | | |
| --- | --- | --- |
| Date | Show | Venue |
| 5th May | Woodside | Biggar Farmers' Club Showground, Biggar ML12 6BL |
| 19th May | Scottish Kennel Club | Royal Highland Centre, Edinburgh EH28 8NB |
| 25th - 26th May | Gleniffer | Lanark Race Course, Lanark ML11 9SZ |
| 15th - 16th June | Train in the Ring | Black Isle Showground, Highlands IV6 7RS |
| 22nd - 23rd June | Tweedbank | Springwood Park, Kelso TD5 8LS |
| 10th - 11th August | Wes Lo K9 | Vogrie Country Park, Mid Lothian EH23 4NU |
Thank you to our generous sponsors:
Enquiries: Email fourth_height@yahoo.co.uk
---

CSJ Highland Stakes Cancelled
It is with much regret that it has been decided that the CSJ Highland Agility Stakes will not be run in 2019.
The final is traditionally held at in the Main ring at the Scottish Game Fair at Scone Palace as a main ring event but unfortunately this year this event clashes with East Lothian championship show .
Organiser Lisa Duggan said, '

With the generous support of CSJ, the event will be back in 2020. East Lothian has been able to confirm the dates won't clash in 2020

, so we plan to run it again in 2020 with the introduction of the fourth Intermediate height qualifiers and final.

Thank you to CSJ and Ceri Rundle without whom this event wouldnot happen and all the clubs that agreed to host heats

- Woodside, Kingdom of Fife, Scottish Border Collie Club, Fair City and Gleniffer. A

pologies for the late notice but we were exploring alternatives once we realised there was a problem.

If anyone has any questions, please do not hesitate to get in touch. We will announce this on Facebook once clubs, sponsors and equipment suppliers know thanks again.'
---

Showtime Novice Cup
Now that we know what is happening with future dog/jump heights we can announce that the Showtime Novice Cup will continue for 2019 under the established format. However, 2020 will see a complete revamp.
This will remain an agility competition for dogs of Grades 3 - 5. There will continue to be six qualifying rounds but, in 2020, these will expand to include all FOUR heights.
Ian Mallabar said, 'Further details will be announced nearer the time but we thank the host clubs for continuing to give their support to this increasingly popular event. Special thanks must again go to Dundee Alsatian & Training Club for their support in hosting the Finals at their August Championship show.'
---

New Competition at Blenheim Palace Announced
Adams Agility has announced a prestigious new competition for 2018. The Blenheim Palace Horse Trials Dog Agility Stakes will be open to Large dogs (full height only) G1-7. It will be held under under the appropriate Kennel Club Regulations H & H(1) in force at the time of the event and consist of five qualifying heats at various shows around the country.
Sandra Adams said, 'I have aspired to create something like this for years! It's wonderful to see it finally become real. My aim was always to look for an event which could parallel Olympia and really get people excited about qualifying for the Final. The structure may change, but for the first year, it's just such a privilege to begin our relationship with Blenheim Palace Horse Trials , courtesy of SSangYong, their main sponsors.'
The top three previously unqualified dogs from each heat will qualify for the Final comprising of a minimum of 15 and maximum of 20 dogs.
The Final, judged by the much loved Charlie Wyatt, will be held at SsangYong Blenheim Palace International Horse Trials on Friday, 14th September 2018.
Sandra added, 'Charlie is known through the agility community for his flowing, spread out courses, ideal for the 80 x 40 metre arena. This may be Charlie's very last judging appointment, not just for the year, but quite simply, his last ever. He has threatened to make this his final year of judging, but really, what a fitting swan song if it is.'
For a list of Blenheim Palace heats, go to the Agilitynet Show Diary or Qualifiers News page.
The final will consist of one round of Agility which will be judged under the appropriate Kennel Club Regulations H & H(1) in force at the time of the event.
Competitors entering any of the Heats will be deemed to have agreed to abide by KC Rules as specified above.

All heats must take place at Kennel Club licensed shows and the class name in the schedule should replicate exactly the name of the competition as stated in these rules.

If the entry for the heat exceeds 400 the class must be split into two equal parts, with the top two previously unqualified placed dogs from each part going through to the final. If the entry exceeds 600 the class must be split into three equal parts, with the highest placed previously unqualified dog in each part going through to the final.

Rosettes and trophies remain unchanged if the heat is split and will be given for each part.

Handlers may enter more than one dog in the competition and may qualify more than one dog for the final event.

Qualifiers may enter further heats for competition, providing they are eligible. Handlers who gaina qualifying place in a heat with a previously qualified dog should inform the Show Secretary on the date of the show of this fact.

In the event of a dog and/or handler being unable to compete in the Final due to unavailability, illness or injury the reserves from that heat will be called up in numerical order.

Rosettes will be provided to 20th place, and trophies to 3rd.
---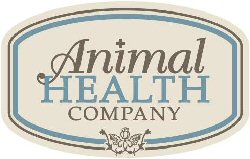 Animal Health Co Continues It's Support of
The Animal Health Company is delighted to announce that it will be continuing its Agility competition in 2018. The competition is open to all sizes of Agility dogs in a steeplechase style course that features the Westcotts Water Jump!
With qualifiers across the country, there are 12 opportunities in 2018 for the top five to join us at the autumn final to seek a share of over £100 of prize money.
Animal Health Company's Sales Manager Jennie Westcott said 'We are delighted to continue sponsorship of this Agility competition with new heat hosts in 2018, and I look forward to meeting everyone at our first heat at the Scunthorpe Championship Agility Show in April.'
The Animal Health Company offers a range of products that will be ideal for the Agility dog including their new food, Westcotts. Unique to the market, it contains HypercCoat Prime, a popular supplement. Westcotts it is formulated with high levels of chicken and rice, is hypoallergenic, pro biotic and has no added flavourings or preservatives produced from quality ingredients helping dogs with a sensitive palate.
The Animal Health Company website http://www.animal-health.co.uk has all the details.
For a list of heats go to Animal Health Co page or the Agilitynet Show Diary.
---

Agria Agree to Sponsor 2017 Brillo Bounce
Agria Pet Insurance and Country Shows Agility are delighted to announce support for the Agria Brillo Bounce competitions in addition to their support for a full programme for Large dogs.
The Agria Brillo Bounce competitions are specifically for Small and Medium dogs. Heats will take place across the country throughout the 2017 season and culminate in the finals, due to be held in October at the British Agility Championships in Bedfordshire in October, kindly judged by International Agility Judge Jorge Pires, using KC Agility rules.
From each of the 12 qualifiers at each size, the top three at each dog size will receive an invitation to attend the Final.
Each final will consist of two untimed rounds - one Agility and one Jumping - for each size of dog with the maximum course time specified. All double clears will go forward to the Final. In the event of no double clears at either size, a maximum of ten dogs with the minimum combined faults will be selected. All double clears will compete in the final round which will be a jumping round against the clock to find the 2017 Agria Brillo Bounce winner at each size.
Classes will be judged using current Kennel Club rules, and each host venue has chosen which grades are included for each size of Agria Brillo Bounce qualifier. All will run at standard heights.
Alastair Cook, Head of Sales and Marketing at Agria Pet Insurance, said, 'We're delighted to continue our involvement in Agility again in 2017, and particularly enjoy our support of Brillo Bounce for small and medium-sized dogs. We wish all the dogs and handlers taking part in 2017 the very best of luck, and cannot wait for the excitement of the finals!'
For a list of heats go to Agria Brillo Bounce page or the Agilitynet Show Diary.
---

Northern Aloe
Northernaloe.com are proud sponsors of the Northern Aloe ABC Agility Challenge, a new competition for all Large dogs Grade 1-7 excluding Border Collies, Working Sheepdogs or their crosses.
Peter Kemble said, 'We have an ABC dog and, as there are not many specific ABC competitions, we thought it might be fun to sponsor one.
The heats are being held at the following shows: -
Longfield - 30 March to 2 April.

Phase Purple - 30 March to 2 April

Phase Purple - 11 -13 May

Hare 'n Hounds - 9-28 May

Phase Purple - 15-17 June

Longfield - 16-17 June

Hoolihounds - 16-17 June

Hare 'n Hounds - 4-13 August

Longfield - 17-27 August (Final held 25th)
The Northernaloe ABC Final will be held,

after the rings have closed,

at the Longfield Agility Show on August 25th 2018, at Hillside Rural Activities Park, Oaktree Bank. Knayton Thirsk YO7 4AX. The winner of the final will receive £100 voucher for Northernaloe.com

The first five dogs from the heat will be invited to compete in the final. The next five dogs will be held as reserves. If the class is split the top three dogs from each part will be invited to compete in the final and the next three will be held as reserves.

The competition must be judged under the appropriate Kennel Club Rules in force at that time for a standard open class.

Northernaloe is a business created by Hazel and Peter Kemble in 1997 as business owners of Forever Living Products. They supply high quality consumable products in the health and well-being many based on Aloe Vera providing the benefits of this remarkable plant to both animals and their owners which have been recognised for over 5000 years.

A selection of the most popular products is always available at our caravan and the full range is available online at www.northernaloe.com

Their business model provides an opportunity for all to establish a substantial independent income working flexibly from home. They currently have openings for new business owners who will be fully trained and supported. For more information and an informal discussion, please contact Peter at peter@tttgroup.co.uk or call m. 07831 238024.
---
The UKA South West Winter Finals
Agility Rocks, Dogs Matter and PAwS Shows have teamed up to bring you The UKA South West Winter Finals. We want to celebrate Agility in the South West and hope that this event will allow the best of the best in the South West region to compete against each other – and will provide an opportunity for handlers and dogs at all levels to prove themselves. You can qualify for the finals at various shows throughout the winter.
Heats
Qualifying heats for the UKA South West Winter Final will be held at Agility Rocks (AR), Dogs Matter (DM) and PAwS shows throughout the winter 2017/18. Please refer to the below table to see which heats will be held at which show:
| | | | | |
| --- | --- | --- | --- | --- |
| Heat | Q1 | Q2 | Q3 | Q4 |
| Performance: Beginners/Novice | AR (Oct) | DM (Dec) | PAWS (Jan) | DM (Jan) |
| Performance: Senior/Champ | PAWS (Oct) | AR (Oct) | AR (Nov) | DM (Jan) |
| Steeplechase: Beginners/Novice | PAWS (Oct) | AR (Nov) | DM (Jan) | PAWS (Jan) |
| Steeplechase: Senior/Champ | AR (Oct) | AR (Nov) | DM (Dec) | PAWS (Jan) |
| Games | PAWS (Oct) | DM (Dec) | | |
---

Dog Vegas Qualifier News for the 2018 Finals
The Dog Vegas Team has announced some exciting changes to the Dog Vegas Finals for 2018.

PB Caravans has agreed to support the all new 550mm height Grade 1-5 Jumping heats for the 2018 Finals. This competition will be open to Large dogs who want to run at the new 550mm height. There will be 10 heats throughout the year, culminating in the finals at the Dog Vegas July 2018 show. 07549 794827.
Phil supplies a friendly, reliable mobile caravan service. This makes him strive to become the best qualified in the business with approved workshop and gas safe (LPG). They also have a stand selling everything from parts through to major caravan accessories
All of the heats will be available on the Dog Vegas website once details have been confirmed.
The Paws Trading Large Grade 3-5 heats will soon have a new name and a new sponsor After many years of supporting them, Paws Trading will be bowing out of that competition but supporting the Dog Vegas All Sorts classes instead.
Paula Wilkinson of Paws Trading said 'Having grown our business alongside Dog Vegas, we have enjoyed supporting the G3-5 heats over the years, and the added exposure that we have gained from these, but feel it is time to freshen up the advertising a little and are delighted to still be able to do this by working alongside Dog Vegas in a slightly different way.'
Quill Trading will be taking over the 3-5 heats heats. Nothing will change about the heats or the final, apart from the name.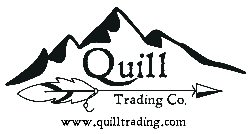 A little note from Coz Mclavy of Quill Trading, 'We are a new company which brings you T-shirts, hoodies, tops and leggings for competing, hiking, Cani-X and hanging out with your best friends, designed by Agility people for Agility people. You'll find us at most shows. Please feel free to stop us and chat and let us know what designs you would like to see.'

A complete list of all of the heats will be available on the Dog Vegas website when they have been confirmed.
Hazel Higgins, David Bew and the entire Dog Vegas team would like to say a massive thank you to all of our sponsors without whom we couldn't run these heats and finals.