Wanted
Animal Ambassadors is looking for a Jack Russell with a full tail for a days work in a London during the first week of February. The dog will need to speak on command and do various actions. Email Kay Weston for more information.

Charity News & Good Causes
Jessica Bridgman is running the London Marathon to raise money for Guide Dogs for the Blind.
New indoor club Pawsome Empowerment has training spaces available in Beginners and Competition classes. (Herts)


Whitminster CATC is looking for an agility instructor to teach one or two hours on Friday evenings.


North Downs, a KC Registered club that trains indoors at Merrist Wood near Guildford, Surrey, has a couple of weekly training spaces available.

Life and Agility. What you plan versus what really happens.
Simon Chandler reflects on his experience judging at Olympia.
On the Road to Digital Agility

If you are interested in the history of agility and how our sport has evolved, you'll want to read June Richardson's account of how show process started way back when...

The Appliance of Science


Alan Waddington finishes the year with another one of his thought provoking and topical observations. D

og Agility - objective or subjective?




The 2020 Agilitynet Senior Agility League is open for points and new members. If you are already a member, no need to re-register. To edit your details or your dog's and / or want to change heights to Intermediate, just logon. How easy is that!

Milo's Journey to Champ

Follow Milo's journey from frightened rescue pup to Agility Champion. It's an incredible story of hard work, dedication and perseverance, one you won't soon forget in your agility life.
---
REVIEWS
If you are looking for a great gift for a young agility child, look no further. Boodle the Golden Doodle is here. Book reviewed by Agilitynet's own little handler (aged 4) with a little help from her mother (slightly older.)

Salomon Supercross Trainers Review
If you are thinking about buying new running shoes for Agility, you might want to read Iain Patz's review of the new Salomon Supercross trainer.

Flexitags
Louise Bray loves these colourful silicone dog name tags so much that she wanted everyone to know.

K9 Custom Canopies
These custom-made sun reflective covers for most cars and vans are just what they say on the tin. Reviewed by Dave Nash who was motivated by the product and cake!

Winston & Porter® Hip & Joint Rescue™
Friends Shellie Smith and Alison Barlow review this canine joint supplement which contains a quadruple strength combination of Glucosamine, Chondroitin, MSM and Hyaluronic Acid (HA) for long term joint health and mobility.

Photizo® Vetcare
Chris Garrett has used Photizo Light Therapy on her dogs and on herself for a while now, and she agreed enthusiastically to review the Photizo® Vetcare devise, a non-invasive alternative therapy tool for wound healing, musculoskeletal conditions and pain relief.
---
SPECIALS
When

Kay Westgate's JRT Alfie had his first Grand Mal seizure, the vets said it might be a one off. It wasn't. She took advice from many sources and made changes to their life. It seems to have worked as Alfie has now been seizure free for four years.

Pam's Story - What Agility Means to Me
Surprise, Pam Jameson! This is your story, organised by your trainer Linda Cummings.

Janine Greenwood, a member of the UK ParAgility Team, writes about her year long journey to the ParAgility competition in Spain. From bacon butties to the big ring, being a member of the Team gave her a focus that really helped her through some very long, dark days.


Report from the Welsh Kennel Club Champ Show, sponsored by Eukanuba, where there was a story behind every red rosette. Congrats to all.

Wing work is an important part of foundation training as it teaches dogs to turn tightly. In an exclusive extract from her book Foundation Fun & Games, Connie Sellers shares her secrets on doing wing wraps and associated handling moves.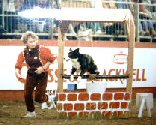 Coming Back to Agility
Brenda Johnston started agility way back in 1986 and reached the dizzy heights of Olympia two years later. Unfortunately she had to give up the sport she loved due to family and health problems. Well, she's coming back now. Find out what she thinks of agility today.
---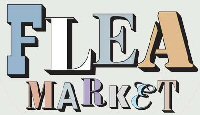 Still the best way to reach agility people!
You can buy and / or sell your unwanted items on the Flea Market all year round. It's free and talks direct to the dog people you want to reach.
---
LEAGUES, QUALIFIERS & FINALS
There's an extra 'run for fun' qualifier for every Grade level now, not just the Advanced dogs. You can find a qualifier to suit you by using the Qualifiers button on the Show Diary page. Don't be shy. Go for it!
After a spring and summer of incredible heat - and heats - the 50 finalists met at the Malvern Autumn Show
on the 29th September
to crown the winner of the 2019 competition. Well done to all the finalists.
The Final of the Animal Health Co Classic will take place at the Rugby Christmas Show on 14th December, under the watchful eye of the jovial Angelo 'Doc' Docherty. Also results from Heats 8-10, Welsh KC, North Derbyshire and Paws in the Park respectively.
LOW 550 Final
With the long-awaited introduction of new Kennel Club jump heights in 2020, t
his was the exciting conclusion of the last ever LOW 550 series. Last year's Crufts judge Hilary Bowden designed a fabulous course for the Final which took place at Cirencester Park on 31st August.
That's a wrap, folks!

---