HEADLINES
Follow the (grey link) for more information
Crystal Vision has announced the heats for their qualifiers in 2022. (Qualifiers News)


As of 1st January 2022, all KC judges must have completed and passed an exam five years since passing the Regs & Judging Procedure exam. (Snippets)


The Festive Challenge has been rescheduled as the covered arena at Moreton Morrell is not considered to be a suitable venue. (Snippets)


Discover Dogs has made a successful return to London. (Snippets)


Congratulations to Lewis Garstang, YKC Young Person of the Year. (Junior News)


The IconiX show on 4th-5th December has been cancelled due to the venue. (Show Diary)


The GB Team has been named for the 2022 IFCS in Holland in April. (Snippets)


WAO Team England has announced the squad Team England squad for the World Agility Open in Ermelo in May 2022. (Snippets)


The KC is looking for feedback on the 2021 KCIAF. (Snippets)


Sadly there will be no Avon show in 2022.
---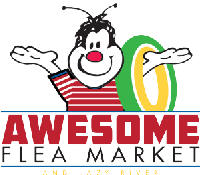 A great way to buy from or sell to agility people!
The Flea Market is open 24/7 for you to buy and / or sell your pre-loved items all year round. It's free and talks direct to the dog people you want to reach for as long as it takes!
---
RESCUE ME


Can you give a dog like me a new start?

You can now add potential agility dogs direct, using the on-line form. This is a free service for rescue organisations and private individuals!
---
SCHEDULES

It's not be practical to list ALL the schedules available here for space reasons so we've opted for those that we've received in the last two weeks. The shows in red are closing this week so hurry if you want to enter. Schedules can be downloaded direct from the Show Diary page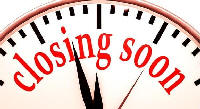 ---
E-VENTS & MEASURING
Events added in the last two weeks.
---
GDPR Compliance

News and information is at the heart of everything we do at Agilitynet. We are – and have always been - totally committed to protecting your privacy. Our promise to you is to hold your information securely and use it responsibly and transparently. Your Privacy is of the utmost importance to us. (T&Cs)
WHAT'S NEW...
Christmas Market
The 2021 Christmas Market is open for browsing with a selection of gifts for dogs and people, made by agility people for agility people.
New items come all the time so keep shopping.
Pic of the Litter
If you have never seen a Laurie Leach cartoon, you are in for a treat. There is a new one on her FB and website every week.
Winning Out Certificates
They're back, thanks to support from Sparks K9 World. The online application form is now open. November. Please share with anyone you know who has won out at a KC show or moved up a level at a UK Agility Show.

Show Diary
You've done it. Thank you to all the show organisers who have provided dates for 2022 and 2023. There are now more than 460 dates on the Agilitynet Show Diary - large and small, KC, UKA and independent. Agility is back!
Brags & Anti-Brags
Is the amazing Barry Parker the oldest handler to win into G7 when he was 74 and run in a Champ class at 75. He's maturing nicely!
Senior Agility League
The 2021 League closes on 21st December so get those points in. It starts up again on 23rd December.

Agility is Poetry in Motion
Dawn Gilmour adapted this poem from a horsey poem. And it's so true.
Events
Thank you to all who attended the Worester Whippet Racing Club Have a Go Fun Day. £120 was raised for St. Richard's Hospice.

In Memory
The lovely Ray Tant passed away peacefully - and unexpectedly - in his sleep on Monday. He was one of a kind never to be seen again - a real gentleman and such a talented chiropractor.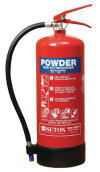 In Case of Fire
Sarah Cochrane shares what she learned from the frightening experience she had while travelling on the motorway with her dogs. It could happen to you...
---
SPECIALS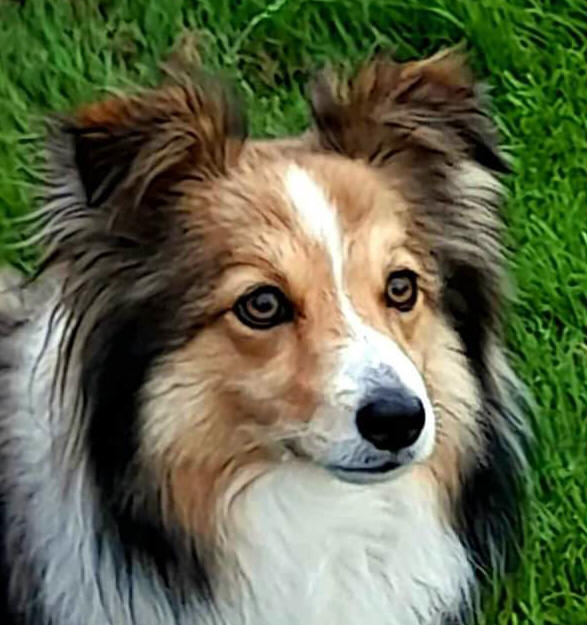 Dixie - The All or Nothing Dog
Calm isn't a word you would ever use to describe Dixie. When Glynis Smith got this little pocket rocket, she had no idea what she was getting into. Now with feedback.
Thinking Aloud
Malcolm Bassett urges agility show organisers to add more classes for Veterans to their schedules.
JustGiving
Two JustGiving pages have been set up to raise money for causes very close to Stuart Wilcox's heart - Spaniel Aid UK and The British Heart Foundation Please donate what you can.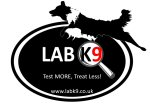 Lungworm Alert
Lungworm is becoming more common around the UK and putting more of our agility dogs at risk. Melle Butler argues that we should test before we treat for this deadly disease.

An Inspired Guide for Course Setting
Seven tips for new and aspiring agility judges.


Running a Covid Compliant Agility
Who would be a Show Secretary in 2021?
---
AGILITYNET STUFF

Judges A-List
Looking for a judge for your show? There are more than 500 listed on the A-List.
Find a Club
We've been busy reconnecting with clubs we've not heard from for a while and removing those which are no longer offering agility training. New groups always welcome.
Agilitynet FB
Agilitynet FB has reached an impressive 28,000+ members. Welcome to all new members. And thank you to the dedicated Admin who have kept it growing.
AGILITYNET SHOP
You'll find everything you need here for a happy and active life with your dogs. For more information about a specific product or service, click on the advert below.
If you are interested in promoting your products and/or services to the agility market, what better way than via Agilitynet. After all, you are reading it now, aren't you! The Kennel Club estimates that the number of competitors taking part in agility shows over the course of a typical weekend is 4,000. To find out more about advertising your goods and services, see our rate card.