WHAT'S NEW...

Competing with a Kooikerhondje
Most people do not realise that Mark Duggan is competing with a rare breed. They think his Millie is a Spaniel X, but she's really a Kooikerhondje, a 16th century Dutch dog bred to lure ducks into traps. This is the story of how agility has helped them make their curious extraordinary agility journey.

Ring Party Procedure Manual
Many thanks to Cornwall AC for sharing their delightful and very useful guide to ring party jobs. If you are a newbie to competition or not very confident about helping out at shows, this is one not to be missed!
Linda Gore snapped this amazing picture of Dan Shaw and Geek at Crufts 2019.
Now is a good time to enter the 2019 Senior League before the season starts up again
and you don't have time.
A warm welcome to our new sponsor Nordikota Print & Embroidery.

Angelo 'Doc' Docherty
Doc Docherty admits to being in love with judging. He celebrated his 300th KC appointment in 2018 and is looking for more...

A message for anyone organising an agility show. Did you know that you can contact judges easily by emailing them direct by using the link on the A-List? There are 500 KC, UKA and independent judges to select from. New judges always welcome.

CSEN 2018
Neil Ellis reports on his experience - and observations - judging at one of Italy's top competitions.
Mega congratulations to everyone who won out in 2018.

This year we have a record number of dog/handler partnerships on the list - more than 1900! Thank you to our sponsors, Agria Pet Insurance for their support.
---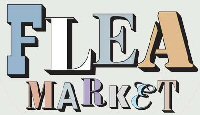 Still the best way to reach agility people!
You can buy and / or sell your unwanted items on the Flea Market all year round. It's free and talks direct to the dog people you want to reach.
PECIALS

13 year old Georgie did not win the YKC Young Person at Crufts but if she had, she says she would have donated the £750 prize money to SWGSD Rescue. That's just the kinda kid she is! Here is a selection of unashamed brags from some of the 1689 people who have received 2018 Winning Out Certificates. So many wonderful stories. Thank you again to our kind sponsor, Agria Pet Insurance who made it all possible. We have two new inductees into what we think is the first Agility Hall of Fame in the world. Welcome to Jane Cameron who hung up her running shoes this year and Lesley Wilks' Catch a Dream (13) who ran her last KC class in September. It takes a special kind of crazy to consider training a dog with zero work ethic for agility, but that's what Sarah Hamblin has done - and it's working.

Trick Training
Nicola Smith believes that all behaviours including agility are 'tricks' to our dogs.
Beth Rachlis thinks that dogs can do both and pick up the other sport more easily than those who haven't trained in either discipline. And she's proved it. With comments from Ellen Schofield, another successful agility/flyballer.
The AWC in Sweden on 4th -7th October was Kathryn Stickney's third consecutive AWC with her Working Cocker Coco and definitely the one for which she felt the most ready.




Mark Bunyan reports on the very successful inaugural year of the League for Spitz and their crosses. It was a very good year especially for Kevin Butler and Ice-Baku.

Longleat the Legend

For many people Longleat was and forever will be their all-time favourite agility show venue. In those doing agility seemed come second to the social side. Shirley Elkins shares her memories of those days when one woke up to the roar of lions!

Ice & Snow - An Interview with Two Spitz Dogs

If dogs could talk, an interview with Ice and Snow might go something like this... ALFS co-organiser Mark Bunyan translates.

Bereavement


For many of us in the dog agility world, our lives revolve around our dogs and we can be devastated by their loss. Agility competitor and pet bereavement counsellor Emma-Jane LaRoche writes about this sad and difficult time and how to deal with it.

There's an extra 'run for fun' qualifier for every Grade level now, not just the Advanced dogs. You can find a qualifier to suit you by using the Qualifiers button on the Show Diary page. Don't be shy. Go for it!

The Animal Health Company has announced that it will be continuing support of the The Animal Health Company Classic. The Final will be held in the autumn.

Doc Docherty will be judging the LOW 550 Scotland Final in August.
If you want to run Doc's final course with the chance to win great trophies, a 3m pipe tunnel or a free space on training workshop, be sure to put the dates in your 2019 diary.
Agria Pet Insurance will support the 2019 Agility Challenge.
The final will be held in September in the Top Dogs Arena at The Malvern Autumn Show.
Agria Brillo Bounce
After five years of competition, there will be no Brillo Bounce in 2019.
REVIEWS
Touchango Toys - The Ringo
Touchango K9 has launched a range of toys that they make themselves. Lisa Jordan reviews the Ringo, a durable ball on bungee handle which she uses with her collie Amp.

Photizo® Vetcare
Chris Garrett has used Photizo Light Therapy on her dogs and on herself for a while now, and she agreed enthusiastically to review the Photizo® Vetcare devise, a non-invasive alternative therapy tool for wound healing, musculoskeletal conditions and pain relief.