WHAT'S NEW...



A message from Tina Stockton's dogs from over the Rainbow.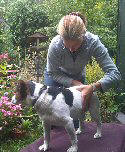 Pinched Nerves
Even the most athletic agility dog can get strains, sprains and painful pinched nerves. Therefore, it's important to spot these injuries early before significant damage is done. Chiropractor Petra Langen-Pieters explains how to tell if your dog has a pinched nerve.
Thinking Aloud Allowed
A polite request to Judges from Mavis Sherwin not to forget to include' alternative' obstacles when setting courses.
Quantock Cottages
Quantock cottages are three privately owned, ultra luxurious cottages in Somerset that welcome multi dogs. They have private hot tubs, open fires and large enclosed gardens which back on to 9,000 acres of Quantock moorland. The dog friendly coast is 1.5 miles away and there is a ¾ acre enclosed woodland exercise area with agility course.
Rainbow Bridge


Five months ago, Tico was diagnosed with a terminal lymphoma, so Mary Ann Nester devised a Bucket List of things he loved to do.
Haslemere DTC is looking for one or two instructors to teach Foundation Agility on Monday /Tuesday night, starting in September. (Surrey)


Dingley Dell Four Paws Agility Club in Surrey is looking for a trainee Agility Instructor. No experience necessary.
Bustling Bakewell was the venue for the annual Dogs Unleashed show which was the stage for the 4th heat of the Agria Agility Challenge.
Good Causes
Tina Stockton has organised a service with tea and cakes and dog biscuits afterwards on Wednesday, 17th July for her six fur babies that were killed in a fire at her home. All welcome. A Just Giving page has been set up to help her through in this terrible time which no words can describe. The funds raised will never replace the dogs but hopefully they may help.

Scrappy
Once you start a love affair with a poodle, your life will never be the same again!Chris Stamps writes about what it's like to live with an Agility Standard Poodle. Yes, those are the big ones! And don't ask about the name.

Ten Year Tags
Made by hand in England, the deeply engraved thick, polished brass Ten Year Tags are guaranteed for ten years, even if you lose it! See Website for details.
Brief reports and results from Heats 3 and 4 of the Animal Health Co Classic at Dog Vegas - Only and Golden Valley respectively.

Product News
Raw dog food manufacturer Poppy's Picnic has recruited Young Kennel Club handler Jess Cuthbertson as it's new agility brand ambassador.

The Five Second Rule
Something as innocuous as walking the dog when it is too hot can be dangerous. On a typical summer day, the pavement can reach a temperature of 52° or more. Fortunately there's a handy way to test the temperature of the ground.

Kratu the Romanian Rescue Dog
Kratu went viral after his hilariously 'bad' performance at Crufts 2019. He's a natural clown and a great ambassador for rescue dogs around the world.

My Other Half
WAO judge Sally Jones has been on her agility journey for 30 years now with her long suffering husband Steve who still cannot see the merits of spending a day in a muddy field, full of noisy dogs with bunch of people talking about their 'if-only' rounds. And she's not the only one...
---
RARE & UNUSUAL BREEDS

Pugs & Jugs
Did you know that Pugs close their eyes when they weave and can use their tails as rudders to steer their way around a course. To find out more about these energetic little dogs, we talked to a number of Pug and Jug agility handlers.

Ridgebacks Rule
Kerry Rhodes started her agility journey with two Rhodesian Ridgeback dogs. At first no one would allow them to join their club but eventually she was welcomed by E. Yorkshire AC. Since then, she's never looked back and has now been competing with her boys for six years.

Herbie Sausage
Never underestimate a dachshund. They're not the first breed you think of when someone mentions Agility, but with careful management and training Haylie Mabe believes they can enjoy agility along with the taller dogs.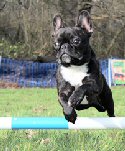 Frenchie Flyer
Jack Fenton would be the first to admit that he and his French Bulldog Kevin are not the typical agility team. Jack is dyspraxic means that he struggles with even the most basic handling techniques.

Gorgeous George the Boston Terrier
When Katie Gurney decided that she wanted to run a smaller dog, she discovered the Boston Terrier, a breed not usually seen in the ring. She found them agility and easy to train as they love to please and great fun to own.

Competing with a Kooikerhondje
Most people don't realise that Mark Duggan is competing with a rare breed. They think his Millie is a Spaniel X, but she's really a Kooikerhondje, a 16th century Dutch dog bred to lure ducks into traps. This is the story of how agility has helped them make their curious extraordinary agility journey.
Competing with a Xolo
It takes a special kind of crazy to consider training a dog with zero work ethic for agility, but that's what Sarah Hamblin has done - and it's working.
---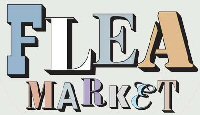 Still the best way to reach agility people!
You can buy and / or sell your unwanted items on the Flea Market all year round. It's free and talks direct to the dog people you want to reach.
PECIALS

Failure is Part of Success
When Lucy Tarpey was 12 she started training her Cocker Spaniel Diesel in the garden, using broom handles and a plastic hoop. Soon she was doing both Junior and Standard classes, sometimes against more than 100 adults which was a bit overwhelming for a youngster. She is now 17 years old and she has learned the hard way that perseverance is the key.

Isaac Newton, Financial Investment Theory & Dog Agility
You could be forgiven for thinking that the Alan Waddington has lost the plot, but we urge you to read on. It might make you change the way you read an agility course even if it does not make your financial investment decisions any easier!

Longleat the Legend

For many people Longleat was - and forever will be - their all-time favourite agility show venue. In those doing agility seemed come second to the social side. Shirley Elkins shares her memories of those days when one woke up to the roar of lions!
---
There's an extra 'run for fun' qualifier for every Grade level now, not just the Advanced dogs. You can find a qualifier to suit you by using the Qualifiers button on the Show Diary page. Don't be shy. Go for it!

Doc Docherty will be judging the LOW 550 Scotland Final in August.
If you want to run Doc's final course with the chance to win great trophies, a 3m pipe tunnel or a free space on training workshop, be sure to put the dates in your 2019 diary.
Agria Brillo Bounce
After five years of competition, there will be no Brillo Bounce in 2019.
---
REVIEWS

K9 Custom Canopies
These custom-made sun reflective covers for most cars and vans are just what they say on the tin. Reviewed by Dave Nash who was motivated by the product and cake!

Winston & Porter® Hip & Joint Rescue™
Friends Shellie Smith and Alison Barlow review this canine joint supplement which contains a quadruple strength combination of Glucosamine, Chondroitin, MSM and Hyaluronic Acid (HA) for long term joint health and mobility.
Touchango Toys - The Ringo
Touchango K9 has launched a range of toys that they make themselves. Lisa Jordan reviews the Ringo, a durable ball on bungee handle which she uses with her collie Amp.

Photizo® Vetcare
Chris Garrett has used Photizo Light Therapy on her dogs and on herself for a while now, and she agreed enthusiastically to review the Photizo® Vetcare devise, a non-invasive alternative therapy tool for wound healing, musculoskeletal conditions and pain relief.