HEADLINES
(Formerly Snippets)
Follow the (grey link) for more information
Due to the larger number of entries at Paws in the Park, there will be five rings instead of four and briefings will start earlier. (Show Diary)

For this year only, due to Covid19, anyone can enter the NADAC Championships, here in the UK for the first time, without needing to qualify. (Snippets)

Congratulations to Stephanie Best and new Ag.Ch. Fate.

Wyre Premier Agility Show will be going ahead on 4th (Show Diary)

In addition to Lesley Olden, other retiring ALC reps includs: Simon Chandler, Yvonne Croxford, Jackie Gardner and Martin Cavill. (Snippets)

For anyone going to shows in Northern Ireland, the introduction of pet travel regulations at points of entry has been postponed. (Show Diary)

Due to Scottish government legislation, it is expected 2021 SKC Champ shows will require Covid Vaccination Certificates. (Snippets)

Results from the Kennel Club International Agility Festival, undoubtedly the largest agility show in the world. (Snippets)

Tunbridge Wells will not be holding their May show but the they will be going ahead with a Champ show in December. (Show Diary)

Chippenham won't be holding a Champ show in 2022.
---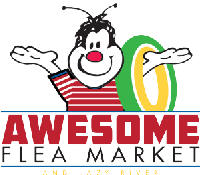 A great way to buy from or sell to agility people!
The Flea Market is open 24/7 for you to buy and / or sell your pre-loved items all year round. It's free and talks direct to the dog people you want to reach for as long as it takes!
---
RESCUE ME

You can now add potential agility dogs direct, using the on-line form. This is a free service for rescue organisations and private individuals!
---
SCHEDULES

It's not be practical to list ALL the schedules available here for space reasons so we've opted for those that we've received in the last two weeks. The shows in red are closing this week so hurry if you want to enter. Schedules can be downloaded direct from the Show Diary page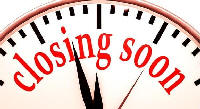 ---
E-VENTS & MEASURING

Events added in the last two weeks.
---
GDPR Compliance

News and information is at the heart of everything we do at Agilitynet. We are – and have always been - totally committed to protecting your privacy. Our promise to you is to hold your information securely and use it responsibly and transparently. Your Privacy is of the utmost importance to us. (T&Cs)
WHAT'S NEW...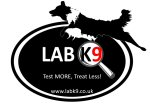 Lungworm Alert
Lungworm is becoming more common around the UK and putting more of our agility dogs at risk. Melle Butler argues that we should test before we treat for this deadly disease.

The Ogilvie Dog Training Centre is Open
In August, Craig and Marita opened the Ogilvie Dogs Training Centre in style with their marriage celebrations.
Welsh Kennel Club 2021
When the Builth Wells venue was commandeered by the Welsh government as a Covid centre, the larger Breed and Obedience shows were cancelled, leaving Agility a clear run at a three day show.
Agility Challenge 2021
All the of the 2021 Agility Challenge heats have taken place now. See who's has qualified for Finals at the Malvern Show and who wins the top prize of £100.
Pic of the Litter
An example of one agility judge's sense of humour.
Brags & Anti-Brags
Can you top any of these agility records?
Super girl R Kelly made her goal at Scunthorpe show of having 50 different handlers.

Which show organiser has put on the most agility shows in one calendar year?

Sharon Eldgridge's dog went from G6 to G7 in just two days.

All of Penny Heal's dogs have featured on the cover of a leaflet, magazine or FB page.

Shirley Elkins has nominated her young dog Kira for the shortest agility round ever.

Craig Stevens has judged 18 classes in one long and tiring day.

No exact time for dogs in tunnels, but Kate Prosser's terrier and Juliet Dearbergh's Indie are contenders.
Thinking Aloud
Malcolm Bassett urges agility show organisers to add more classes for Veterans to their schedules.
---
SPECIALS

An Inspired Guide for Course Setting
Seven tips for new and aspiring agility judges.
A Close Shave
Meet Lawrence had a close shave at the Empingham show to raise money in memory of her husband Tim who died in February.

Running a Covid Compliant Agility
Who would be a Show Secretary in 2021?

Training Tips for Hooperholics
When Hooperholics UK founder Angela Lucas looked back her early efforts, she had to laugh. Compared to how she now approaches training and handles her dog, she thought that she looked like a banshee! Her words, not ours. And that was only four years ago!

The Story of Scants Farm
Jane Drinnan-Payne and her husband moved to Norfolk to set up their own care homes business, but when he died suddenly, she had to do with her life.
---
AGILITYNET STUFF
The Senior Agility League
Now that the shows are back, there are plenty of points up for grabs.

Judges A-List
Looking for a judge for your show? There are more than 500 listed on the A-List.
Find a Club
We've been busy reconnecting with clubs we've not heard from for a while and removing those which are no longer offering agility training. New groups always welcome.
Agilitynet Show Diary
Here at Agilitynet we are optimistic about shows in 2021 while at the same time, we continue to keep you up to date with show cancellations due to the pandemic. But fingers crossed, there is light at the end of the tunnel.
Agilitynet FB
Agilitynet FB has reached an impressive 27,000+ members. Welcome to all new members. And thank you to the dedicated Admin who have kept it growing.
AGILITYNET SHOP
You'll find everything you need here for a happy and active life with your dogs. For more information about a specific product or service, click on the advert below.
If you are interested in promoting your products and/or services to the agility market, what better way than via Agilitynet. After all, you are reading it now, aren't you! The Kennel Club estimates that the number of competitors taking part in agility shows over the course of a typical weekend is 4,000. To find out more about advertising your goods and services, see our rate card.