NEWS HEADLINES
Follow the (grey link) for more information
The Springers Dog Agility & Flyball Autumn Agility Fest for beginners has been cancelled due to lack of support. (Show Diary)


The closing date for Wilton's Northern Agility Week show has been extended to 13th August.
(Show Diary)
Country Shows Agility is looking for stewards to run a Have-a-Go ring at the Burghley Horse Trails in September(Snippets)

Congratulations to GB Agility Team Medium Gold or Sold for bringing home the Silver medal from the EO. Great job!

Huge congratulations to Max Glover, Taylor Lyon and Medium Team GB Purple for winning Gold at the JOWC. Great results. How proud are we! (Snippets)

Well done to Sam Lane for making her third Ag.Ch. at Tuffley (Ag.Ch. Dogs)

The 202 PAWC UK Team members have been named. (Snippets)

The highest placed Welsh winner of the Large Championship class at WKC 2022 will represent Wales at Crufts 2023. (Snippets)

The Tenterden Magic show on 9th September has been cancelled. (Show Diary)
---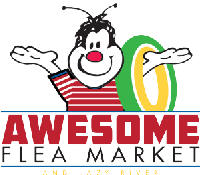 A great way to buy from or sell to agility people!
It is a brilliant place for finding things to buy and sell. Pamela Llewhellin
The Flea Market is open 24/7 for you to buy and / or sell your pre-loved items all year round. It's free and talks direct to the dog people you want to reach for as long as it takes!
---
RESCUE ME


Can you give a dog like me a new start?

You can now add potential agility dogs direct, using the on-line form. This is a free service for rescue organisations and private individuals!
---
SCHEDULES

It's not be practical to list ALL the schedules available here for space reasons so we've opted for those that we've received in the last two weeks. The shows in red are closing this week so hurry if you want to enter. Schedules can be downloaded direct from the
Show Diary
page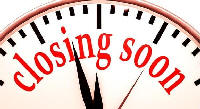 ---
E-VENTS & MEASURING
Events added in the last two weeks.
---
GDPR Compliance

News and information is at the heart of everything we do at Agilitynet. We are ? and have always been - totally committed to protecting your privacy. Our promise to you is to hold your information securely and use it responsibly and transparently. Your Privacy is of the utmost importance to us. (T&Cs)
WHAT'S NEW...
Help Replace Michelle and Rebecca's Stolen Gear
Thieves have nicked Michelle Naughton and Rebecca Paterson's van along with all their dog and camping equipment as well as many personal items. Please help them get up and running again with a GoFundMe contribution.

Review: Agility Skills Workbook
Written by Connie Sellers and Michelle Waugh, this book gives you all the information you need to teach your dog the jump and tunnel skills needed in the current agility era. Reviewed by Katy James.

Pic of the Litter
Logan was feeling tyred after training.

Judges A-List
Love the new pic on the Judges A-List page, illustrating that an agility judge must be fast and fleet of foot.

BooDoggo News
Boodoggo is pleased to announce that their popular eco bamboo towelling drying robes are now in stock, following an agreement with a local UK manufacturer.
.

Show Snippets
There was record-breaking success for Junior Team GB at 2022 Junior Open World Championships in Finland The European Open Junior Championship will be held in United Kingdom in 2023.
SGN Agility Product News
When James Bowyer started SGN, he promised that he would only put up prices if he had to and would reduce them again if he could. And that's just what he's done. Also good news on lead times for orders.
Alan Bray won two, back to back Champ classes with two different dogs on the same day at same show.


Christine Killelay's Bean was so slow that she fell asleep in the weaves.


We understand that Nicola Garrett's Sheltie Indie was the youngest dog to become an Ag.Ch. beating Dave Munning's Dobby.

Ag.Ch. Dogs
Congratulations to Sam Lane who made up her third Agility Champion at Tuffley. Well done Ninja Zippy
Instructor Wanted...
Friendly and thriving KC Club Warlingham DTC is looking for an instructor for Tuesday afternoons. (Surrey)
The Agility Challenge celebrates much of what is good in agility and is one of the 'must try' competitions on the agility calendar for G1-4 handlers and experienced competitors with new dogs. Results of Heats 1 - 5.

Munchy & Clippy
Read the tale of the two fabulous Fandabidozi sisters who took very individual journeys on their way to becoming Agility Champions.
---
SPECIALS

K9 GTS Reviewed
Whether you are organising your own agility or hoopers competition or thinking of using electronic timing at your club or for own personal training, you'll want to read Alan Score's review of this rechargeable, integrated timing system.
Trevor Jones Remembers...
Before his death, founding father Trevor Jones wrote this brief account, exclusively for Agilitynet, about the first time he heard of agility back in 1978.
The Importance of Rest & Regeneration for Sport Dogs
You may have already read article by Krystyna Cisak on FB this, but it's an important bit of research for all agility competitors. Reprinted with kind permission of the author.

Merlin's Diary
Helen Jones fell in love with a merle pup which she saw on the Agilitynet Rescue page. He turned out not to be a collie at all, but he's brought great joy to her and a lot of fun - and considerable laughter - to judges and spectators around the ring.

Confidence in Competition
Trust yourself, your dog and your training recommends Becky Sinclair.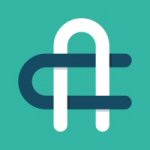 How Arthritis Affects Agility Dogs
In an article commissioned by Canine Arthritis Management specifically for Agilitynet, international competitor and trainer Jana Gams talks about how to identify arthritis and reduce the chances of your dog developing this painful disease.

The YKC Girls in Black
Meet the three young handlers who share a love of dogs and dog agility and are now BFFs.
---
AGILITYNET STUFF
Find a Club
Thanks to you, we're tracked down about 25% of the clubs that might not have received an email asking them to update the details of their listings.
Agilitynet FB
Twelve years ago, Agilitynet FB group was formed. We hoped that a few hundred people would join, but never, ever imagined what it would become. Now, we have over 28,000 members, over 20,000 of which are active. We get around 150 new threads started, 2,500 comments posted and over 15,000 reactions every week! Thank you to the Admin who make Agilitynet FB possible - Jill, Raine, Christine and Karen. And thank you to all our members who make this amazing group what it is.
Flea Market
Ever wonder what the most popular page on Agilitynet is? According to Google, it's the Flea Market. Have you checked it out lately for a bargain or two?
Show Diary
Thank you to all the show organisers who have provided dates for 2022 and 2023. There are now more than 400 dates on the Agilitynet Show Diary - large and small, KC, UKA and independent. The KC qualifiers which are now available via the filter on the Show Diary, thanks to help from Georgie Lott. Agility is back!

Senior Agility League
Are you a member? Don't be shy. SAL is open to anyone 55 years and over and you can claim points on any win or place as long as you get a rosette.
AGILITYNET SHOP
You'll find everything you need here for a happy and active life with your dogs. For more information about a specific product or service, click on the advert below.
If you are interested in promoting your products and/or services to the agility market, what better way than via Agilitynet. After all, you are reading it now, aren't you! The Kennel Club estimates that the number of competitors taking part in agility shows over the course of a typical weekend is 4,000. To find out more about advertising your goods and services, see our rate card.