WHAT'S NEW...
The Agility Club has appointed Jill Spurr as the permanent Editor of The Agility Voice. She brings a wealth of experience of agility and wider interests with dogs, as well as print and publishing.
Nordikota Print & Embroidery, for
the 2019 League which is now open for new members and for adding points acquired since 23rd December 2018. Results will be announced soon.
Pick of the Litter
Confused by the new KC regulations? Here's an easy to understand progression chart.
Mark Bunyan reports on the very successful inaugural year of the League for Spitz and their crosses. It was a very good year especially for Kevin Butler and Ice-Baku.

Doc Docherty will be judging the LOW 550 Scotland Final in August.
If you want to run Doc's final course with the chance to win great trophies, a 3m pipe tunnel or a free space on training workshop, be sure to put the dates in your 2019 diary.
Mega congratulations to everyone who won out in 2018.

This year we have a record number of dog/handler partnerships on the list - more than 1900! Thank you to our sponsors, Agria Pet Insurance for their support.

Competing with a Xolo
it takes a special kind of crazy to consider training a dog with zero work ethic for agility, but that's what Sarah Hamblin has done - and it's working.

Trick Training
Nicola Smith believes that all behaviours including agility are 'tricks' to our dogs. This year she decided to create a Christmas trick video to give her injured G7 Collie something to do on an enforced break. So she created a delightful holiday film A Christmas Tail which you will love.

Flyball & Agility

Beth Rachlis thinks that dogs can do both and pick up the other sport more easily than those who haven't trained in either discipline. And she's proved it. With comments from Ellen Schofield, another successful agility/flyballer.
The AWC in Sweden on 4th -7th October was Kathryn Stickney's third consecutive AWC with her Working Cocker Coco and definitely the one for which she felt the most ready.
Report from the first ever Champ only show where there were some of the best handlers in the UK met for the last chance to qualify for Crufts 2019 and plenty of cake!
Hooperholics South UK League
In recognition of the increasing interest in Hoopers, Angela Lucas has set up a HSUK national points league.
Introduction to Hoopers
There's a new dog sport in the UK that many agility people are taking up with their older or injured dogs. Sarah Hamblin of CHUK explains what it's about and why it's proving so popular.
New records include:-
Double double wins at the same show
The oldest handler to make a dog up to Champ
Most consecutive places for litter-mates
Youngest handlers to win a Champ ticket
Highest place for a first run at a show
Youngest person to win a class in the UK
Litter mates winning the same class (FH and LHO)
Most capped agility judge
Fastest time to fill camping at an agility show
Husband / wife team to win out of the same Grade at the same show
For many people Longleat was and forever will be their all-time favourite agility show venue. In those doing agility seemed come second to the social side. Shirley Elkins shares her memories of those days when one woke up to the roar of lions!
---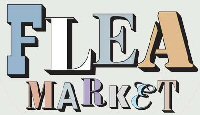 Still the best way to reach agility people!
You can buy and / or sell your unwanted items on the Flea Market all year round. It's free and talks direct to the dog people you want to reach.
PECIALS

Ice & Snow - An Interview with Two Spitz Dogs


If dogs could talk, an interview with Ice and Snow might go something like this... ALFS co-organiser Mark Bunyan translates.

The Canine Massage Guild will be making history when both Sparsholt and Winchester universities conduct the first ever, in-depth clinical trials on the efficacy of this clinical canine massage therapy.

PAWC 2018 - Where Anything Is Possible
Nigel Perry has a degenerative disc disease and is classed as disabled, so it wasn't surprising that his agility journey didn't get off to a great start. He persevered, however, and this year he was asked to be a member of Team UK at the IMCA / PAWC 2018.

Bereavement


For many of us in the dog agility world, our lives revolve around our dogs and we can be devastated by their loss. Agility competitor and pet bereavement counsellor Emma-Jane LaRoche writes about this sad and difficult time and how to deal with it.

A Chip Off the Eastern Block
In 2015 Mary McKie felt she was ready for her next agility dog. She decided that she would look for rescue – maybe six months to a year old. As she lives in South West Scotland, she ruled out dogs from the 'South' as too far away, so how did she end up with a wee dog from Croatia?

There's an extra 'run for fun' qualifier for every Grade level now, not just the Advanced dogs. You can find a qualifier to suit you by using the Qualifiers button on the Show Diary page. Don't be shy. Go for it!

Results from the last two heats of the Animal Health Co Classic at North Derbys and Paws in the Park and a brief report from Judge Jackie Gardner at the Grand final. Congratulations to all.

All the heats have been finished and the qualifiers meet at

at the Malvern Autumn Show on Sunday, 30th September 2018 under the watchful eye of Championship Agility Judge Martin Tait. Bring it on!
REVIEWS
Touchango Toys - The Ringo
Touchango K9 has launched a range of toys that they make themselves. Lisa Jordan reviews the Ringo, a durable ball on bungee handle which she uses with her collie Amp.

Photizo® Vetcare
Chris Garrett has used Photizo Light Therapy on her dogs and on herself for a while now, and she agreed enthusiastically to review the Photizo® Vetcare devise, a non-invasive alternative therapy tool for wound healing, musculoskeletal conditions and pain relief.
Sharon Tuffnell reviews Becky Layphries' new interactive, super squidgy treat pods and tuggies. Perfect for Agility training, Flyball and other dog sports.
Daniel Gee reviews these agility trainers designed by a German Championship handler and now in the UK for the first time.