Before groups
training starts up again, we'd like to update the list of clubs on Agilitynet. Please let us know if your club is listed and, if so, are all the details up to date. New groups welcome.
Agilitynet continue to keep the agility community up to date with news of show cancellations due to the Coronavirus pandemic. We have decided to list virtual shows that have schedules until agility shows are back. We are also optimistically adding 2021 show dates when available. Yes, there is light at the end of the tunnel.
Pic of the LItter
With there being no agility for now, Becky Salisbury's dogs have take up a new sport.

CPF Training & Education Newsaining
Stacy Weeks at Control Precision Flow is providing online elite sports training for the dog sport handler.

MIMsafe UK
World leaders in the design and manufacture of crash-proof animal transport MIMsafe UK is offering dog enthusiasts a unique and simple opportunity to top up your income during the Covid-19 crisis and beyond.
---
SNIPPETS

Follow

the link in gray for more information...
Risk assessment for dog training clubs Government guidance England from 1st June 2020 from the KC


With no sign of lockdown restrictions decreasing, all UKA shows up to 4th September have now been cancelled.


First Place Processing has now completed all online refunds for the shows that have been cancelled due to COVID-19.


The KC Charitable Trust has announced its intention to re-open its fund to support small canine rescues which are suffering genuine financial hardship as a result of coronavirus.


British Agility has announced its Online Agility shows with a cash prize provided by sponsor Sean Cameron Photographic.


UKA is launching a series of Home Video Shows with their first show scheduled to run 5th - 8th June.


Sadly Scottish Kennel Club will not be holding a Scottish Agility Dog of the Year Competition in 2020.


Every single KC show in Scotland has now been cancelled apart from one at Christmas. (Show Diary)


The KC Agility Teams competition for G1-7 is coming back!


There will be a new KC Novice competition for G3-5 dogs.


The KC is strongly recommending that clubs and societies cancel forthcoming events until the end of September.
---
SPECIALS
An Insight into Professional Dog Agility Photography

Chris Tarling of Yellow Hound Photography agreed to share some of his professional tips for taking action shots of your dog in the ring. It's more challenging than you think...
The First Intermediate Classes

Agility history was made in January 2020 when the first Intermediate classes were run
at the Wilmslow and Derbyshire shows.

Adapted
by Judith Faulkner
from an equestrian posting, the old KC rules and regs will never be the same to you.
Junior Handler Stories
They're a great bunch of kids and our next generation so we've made up a new section by and for them.
#ForeverBarkaway
Up until now, we've concentrated on training at home but during this difficult time, what has happened to our clubs and training groups? Since lockdown, Barkaway Agility has made an effort to stay in touch with each and every member on a regular advice. Members say that they are part of a community, not just a club.
Stop judging others pleads Hannah Grantham


Simon Chandler thinks out loud about whether it is realistic to expect the shows to be back soon. There's more to it than you first think...
KC Online Dog Show

The Kennel Club has launched a virtual dog show to help get us through lockdown which has attracted more than 11,000 entries already. Best 'At Home Agility' will be judged on Tuesday, 28th April. Information about how to enter is available on the KC website.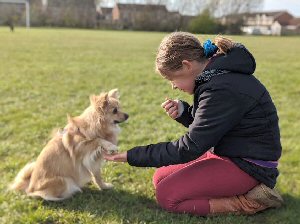 Homeschooling in an Agility Household

Elsie Bradley (9) tells us how agility is helping her in this difficult time. She's getting through lockdown with her rescue dog Daisy and by training her Mum!

How to Self Isolate at a Show

Be a scrimer!
Home Alone without Agility Equipment?
Home alone? Repair, refurbish and/or make your own agility equipment so you can practice at home in this difficult time of social distancing and self isolation. With tips from Mike Jackson and Di Whiting.
Coronavirus Agility Picture Gallery
A week in the life of the Agility community - social distancing, self-isolating and generally keeping dog and human occupied. Thanks to everyone who shared their favourite images. Stay safe.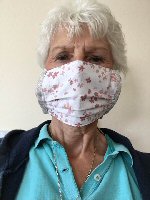 Diary of a Self-Isolater
Penny Heal admits to being in the self-isolating age category and, like all of us, is having difficulty adapting to a way of life with none of her usual activities. She's found it harder than she thought it would be and did not have the heart to continue.

The BIG Question
Put aside your cares for a moment. Other than the current current crisis, what are the important issues of what, when, how and why of dog agility.

Thngs to do during lockdown
We asked for your suggestions on how to survive these troubled times without training or shows. It isn't going to be easy but our houses will never be cleaner nor our gardens greener. Hope this light-hearted list will cheer you up in these dark agility-less days.
Perennial Starter Writes Again
Welcome back to Sally Jones, an ex-agility addict who still canít quite kick the habit after 31 years. For instance, looking at her campervan parked on the drive, she hatched a cunning plan.
---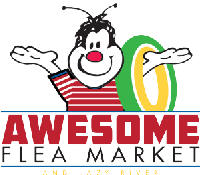 Still the best way to reach agility people!
The Flea Market is open for you to buy and / or sell your pre-loved items all year round. It's free and talks direct to the dog people you want to reach for as long as it takes!
---
AGILITYNET STUFF
Even though most shows for the next few months have been cancelled, this is a good time to add your name to the Judges A-List or update your details. The shows will be back and then show organisers will need you.




Agilitynet FB has reached an impressive 27,000+ members. Welcome to all new members. And thank you to the dedicated Admin who have kept it growing.

The Agilitynet Shop
Since so many agility people now do Hoopers with their oldies, we've added a new section for equipment and accessories to The Shop called... Hoopers!


It's always a good season to buy or sell your van, caravan and camping equipment etc. on the new, easier to use Flea Market. We've improved our security in our constant war against spammers. There's more to browse and even some puppies under age of six months. And it is still free for individuals to use.