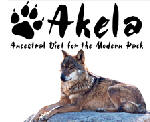 RESCUE US
The Rescue page is sponsored
by Akela WholePrey
Rescue a dog. Rescue yourself.
You can now add potential agility dogs direct, using the on-line form. This is a free service for rescue organisations and private individuals!
SNIPPETS

Click on the link in gray for more information...
If you request a refund for the TAG Easter show that was cancelled, you must apply by 4th May 2018.


Update on refunds for Spring at Ramsey in Market Harborough.


Camping at The Agility Club show is full.


Adams has decided to extend the closing date of their 23rd May Fun show to 7th May and will accept paper entries for the 9th May show until 23rd April. (


Lune Valley camping is full.

(

All the heats for The Agility Challenge are now open to G1-4 dogs and available on the Show Diary. (


The new Agility Team GB, Team Assistant is Becky Sargent.

(Show Snippets)


Although the Chaldicott show had to be cancelled due to snow, it has been rescheduled for Sunday, 20th May.

(


At the present time, Cippenham has no plans to run another open show in the future.

(


---
NEWS
Touchango K9 have released their own range of tough and durable toys.


The SafeRocker+, launched in the autumn by

BDBCo.VET

, to the vet physio world, is now catching the eye of agility people, too.


New Salomon wide-fit agility shoes for people with slightly broader feet are now available at Agility World at a £21 discount.
AGILITYNET STUFF
The A-List is now on-line so anyone who judges at KC, UKA or independent shows can add and/or amend their entries themselves. There are more than 400 judges around the UK listed so plenty of choice.
Agilitynet has been listening to you again. We've had a request to add classes for Juniors to the Show Diary but will need the help of all the show organisers to identify shows with classes for kids.
In addition, thanks to the 4th Height Supporters Groups, we have a list of shows with LHO on the Show Diary.
Both these options can be accessed via the filter called Qualifiers on the Show Diary.
ver 55 and still out there competing, why not join in on the fun.
All points count as long as there is a rosette awarded except 'just for fun' and training in the ring competitions.
Events added in the last two weeks.
'The Agilitynet site has really helped me in the past to find training courses for me to attend. I have done training courses all over the country and thoroughly enjoyed them.'
Marianne Tembey

It's not be practical to list ALL the schedules available here for space reasons so we've opted for those that we've received in the last two weeks. The shows in red are closing this week so hurry if you want to enter. Schedules can be downloaded direct from the Show Diary page.

'Thank you from the whole of Active for allowing us to use Agilitynet. It was amazing. For the 2nd year on this service, we saw every show sold out all with waiting lists.' Stephen Bartholomew
WHAT'S NEW...
Now you can buy your very own pet portrait and help raise money to open a new dog rescue centre Tristan's Pawprints!

It can be difficult to find an official KC Measurer if you are new to agility or have a new dog just starting out. A number of measuring sessions are now listed on the Events & Measuring page and/or the Show Diary. Now including measuring sessions for Scottish Shows thanks to Dawn Gilmour. Use the Qualifier filter and select Measuring.

In Memory
Sad times. Agility has lost two more well known members of our agility community.
Pam Ellwood lost her battle to advanced bowel cancer. Funeral details available.

Andy Longley passed away on Saturday night. A Lovely tribute from his friend Karl Pitwon.
LOW 550 Scotland
Introducing Sarah Hawkeswell, judge of the LOW 550 Scotland Final at Prestwick in June.
Louise Furniss' dog Woody went to Rainbow Bridge on Easter Monday after a short illness.


Gay Tunnicliffe would like her friends at Agilitynet to know that following a short unexpected illness she has lost her tricoloured Rough Collie, Sapphire.
Pic of the Litter
Easter weekend - the start to the show season - and it's lovely weather for... ducks.

Belle Goes to Crufts 2018

Small business trader, Belle McIntosh of FurBaby Casting, wondered having if having a stand at Crufts would be worthwhile so she jumped at the chance to go this year . went to Crufts to cover the world's largest dog show for Agilitynet.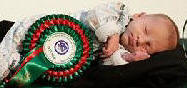 Agility & Pregnancy

Following the success of Bonny Quick at Crufts just two weeks after the birth of her son, her friend Nicky Grant looks at pregnancy from a physiotherapist's point of view.
---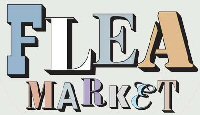 You can buy and / or sell your unwanted items on the Flea Market all year round. It's free and talks direct to the dog people you want to reach.
New section... Training places wanted or for sale

PECIALS
If anyone would have told Beth Rachlis that she and her dog Izzie would be representing the UK at an international world championship, she would have laughed at you. But that's what she did last August at PAWC in Austria.
Jean Hollick thought that her feisty little rescue terrier would stay in G1 forever and then it all clicked. In 2017, he went from G1 to G5. He's quite a character! To blog or not to blog... #AgilityHusky is Cathy Withall's ongoing story of an independent dog and her humans in the world of agility.
Update: Morgan was 3rd in the Agility Dog of the Year, 1st in Under 12 Groomer of the Year and 5th with her young poodle in the Jumping under 12 at Crufts.

Choosing Pet Insurance


We all know that veterinary bills can be eye watering, so it's no wonder that about 40% of owners have pet insurance. Policies can vary widely which means that it is very important to get the right cover for your dog first time. Julia Carr explains how it works and what to look for.

There's an extra 'run for fun' qualifier for every Grade level now, not just the Advanced dogs. You can find a qualifier to suit you by using the Qualifiers button on the Show Diary page. Don't be shy. Go for it!
The Blenheim Palace Horse Trials Dog Agility Stakes is a prestigious new competition for 2018.

The Animal Health Co. Classic may get you wet again this year.

Northernaloe.com is proud to sponsor a new ABC Challenge for Large dogs G1-7.

The popular Agria Brillo Bounce for Small and Medium dogs is back again.
The Agility Club Starters Challenge
Everything you wanted to know about this popular G1-2 competition except who has qualified so far.
The Agility Challenge 2018
This year The Agility Challenge will be comprised of 10 heats held around the country. It has been opened to include all Large G1-4 dogs.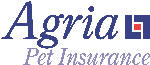 Agria Brillo Bounce
Agria Pet Insurance has agreed to sponsor th
e Brillo Bounce again in 2018. The top Small and Medium dogs from each heat will be invited to the Final at the British Agility Championships in October.
The AHC Classic may get your wet again this year. With qualifiers across the country, there are 12 opportunities to qualify for the Final in 2018.
UKA South West Winter Finals
Andrew Bloomfield and his Spaniel Chip (aka The Iced Donut Thief) had a great time at the UKA South West Finals.

SAM's League

SAM's League was set up by Emily Osborne to support and represent Small and Medium dogs that run at Lower Height in KC classes and Toy and Midi at UKA in the UK. They now have 60 members and growing.
REVIEWS

Photizo® Vetcare
Chris Garrett has used Photizo Light Therapy on her dogs and on herself for a while now, and she agreed enthusiastically to review the Photizo® Vetcare devise, a non-invasive alternative therapy tool for wound healing, musculoskeletal conditions and pain relief.
Sharon Tuffnell reviews Becky Layphries' new interactive, super squidgy treat pods and tuggies. Perfect for Agility training, Flyball and other dog sports.

ByBenji Treats

Inspired by the South African beef snack Biltong, ByBenji Training Treats are made of premium quality, dry cured silverside of beef. But are they worth the money? Helen and Adrian Miller tried them out on their dogs.
Daniel Gee reviews these agility trainers designed by a German Championship handler and now in the UK for the first time.
You'll find everything you need here for a happy and active life with your dogs. For more information about a specific product or service, click on the advert below.
If you are interested in promoting your products and/or services to the agility market, what better way than via Agilitynet. After all, you are reading it now, aren't you! The Kennel Club estimates that t

he number of competitors taking part in agility shows over the course of a typical weekend is 4,000.

To find out more about advertising your goods and services, see our rate card.

If you don't see what you want, click here for more options.

Agilitynet is a 'hobby gone wild.' It's done for the love of the sport. By supporting our advertisers, you ensure that Agilitynet stays free to you and on-line.