NEWS HOUND
What's new in the agility world?
Follow the (grey link) for more information.
---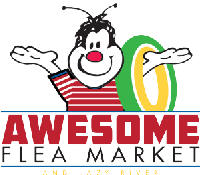 A great way to buy from or sell to agility people!
Thank you for running the Flea Market. It is so useful.
Rosemary Tappin
Thanks for the fabulous opportunity to sell through the website. I advertised my agility kit and it sold very quickly.
Alison Burns
It is a brilliant place for finding things to buy and sell.
Pamela Llewhellin
The Flea Market is open 24/7 for you to buy and / or sell your pre-loved items all year round. It's free and talks direct to the dog people you want to reach for as long as it takes!
---
RESCUE ME
Can you give a dog like me a new start?

You can now add potential agility dogs direct, using the on-line form. This is a free service for rescue organisations and private individuals!
Frankie, the little Spaniel who spent all day being crated and muzzled, has settled into his new home and is really enjoying his new life. He has certainly landed on his four paws! Gill Olke
---
'I really love Agilitynet for listing all the shows in one place -it's so helpful, especially as a newbie.' Kristina Dunnng.

It's not be practical to list ALL the schedules available here for space reasons so we've opted for those that we've received in the last two weeks. The shows in red are closing this week so hurry if you want to enter. Schedules can be downloaded direct from the
Show Diary
page.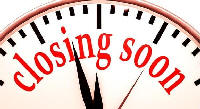 ---
UPCOMING E-VENTS
& MEASURING
Events added in the last two weeks.
---
GDPR Compliance

News and information is at the heart of everything we do at Agilitynet. We are - and have always been - totally committed to protecting your privacy. Our promise to you is to hold your information securely and use it responsibly and transparently. Your Privacy is of the utmost importance to us. (T&Cs)
FEATURES








The Agilitynet Pop Up Christmas Shop
Looking for that perfect present for your dog, family members or agility friends? The 2023 Shop is open with lots of gift suggestions for dogs, dog people and even yourself.

Agility is Poetry in Motion
Freezing Your Mutts Off, an original and appropriate verse from the lovely Sue Howis, anticipating the next T&A show.

Dave Ray - The Great Innovator
Next time you step up to the line, think of Dave Ray, one of the pioneers of our sport and a real agility legend. He was known as Mr Olympia for many years. And that's why Steve Croxford and Michael McCartney have nominated him for the Agility Hall of Fame.
Jewlnick Jump & Twist News
A popular Pairs qualifier, the Jewlnick Jump & Twist competition is meant to be a bit of fun. It's open to all dogs G1-7 fast or slow and anyone can take part whether you can run like a gazelle or just hobble round. Co-founder Moira Bowden reports on the 2023 Final at Southam.
Agility Hall of Fame
We are now taking nominations for the Agility Hall of Fame. If you know someone who has contributed something extra special to dog agility over the years, let us know. Thank you to Naylor Tunnels for their support.
Rose Emberton was a wonderful, positive person who will be missed. She never realised what a great distance handler she had become.

Sad news that Bill Chuter, one of the first people to compete in our sport, has passed away.
Product News
Pawer Water, a new canine wellness supplement for agility, hoopers and flyball, dogs is now available in the UK.

Winning Out Certificates
The online application form is now open for anyone who has won out or moved up at a KC or UKA/A4A show. The certificates are free and now there is an eco-friendly, paperless version. Don't forget to tell all your friends who might not know about them. Thanks to Allsort4dogs, Agility World and Portland Country Living for making them possible.
Show Diary
There are more than 500 agility and hoopers shows in 2023, 2024 and 2025 shows - - large and small, KC, UKA/A4A, independent and fun - on the Agilitynet Show Diary
A new look to celebrate our 25th year...
Thank you very much to Jan Kewley and Martin Skeet for designing the new Agilitynet logo and to their dog Stan for modelling.

Shoulder Injury in the Agility Dog
Is your dog suffering in silence? Shoulder injuries are especially common in agility dogs, but they can be difficult to identify. Canine massage therapist Karen Young offers one therapeutic solution to help them get back on course.

IFCS World Champs 2023 Judges Report
International judge and competitor Alan Bray talks about his experience at the show, held this year in the UK, and his close encounters of the VAR kind.
Thinking Aloud
Should smoking/vaping be allowed around the rings? Debbie Foster replies to Rhys Archer's post.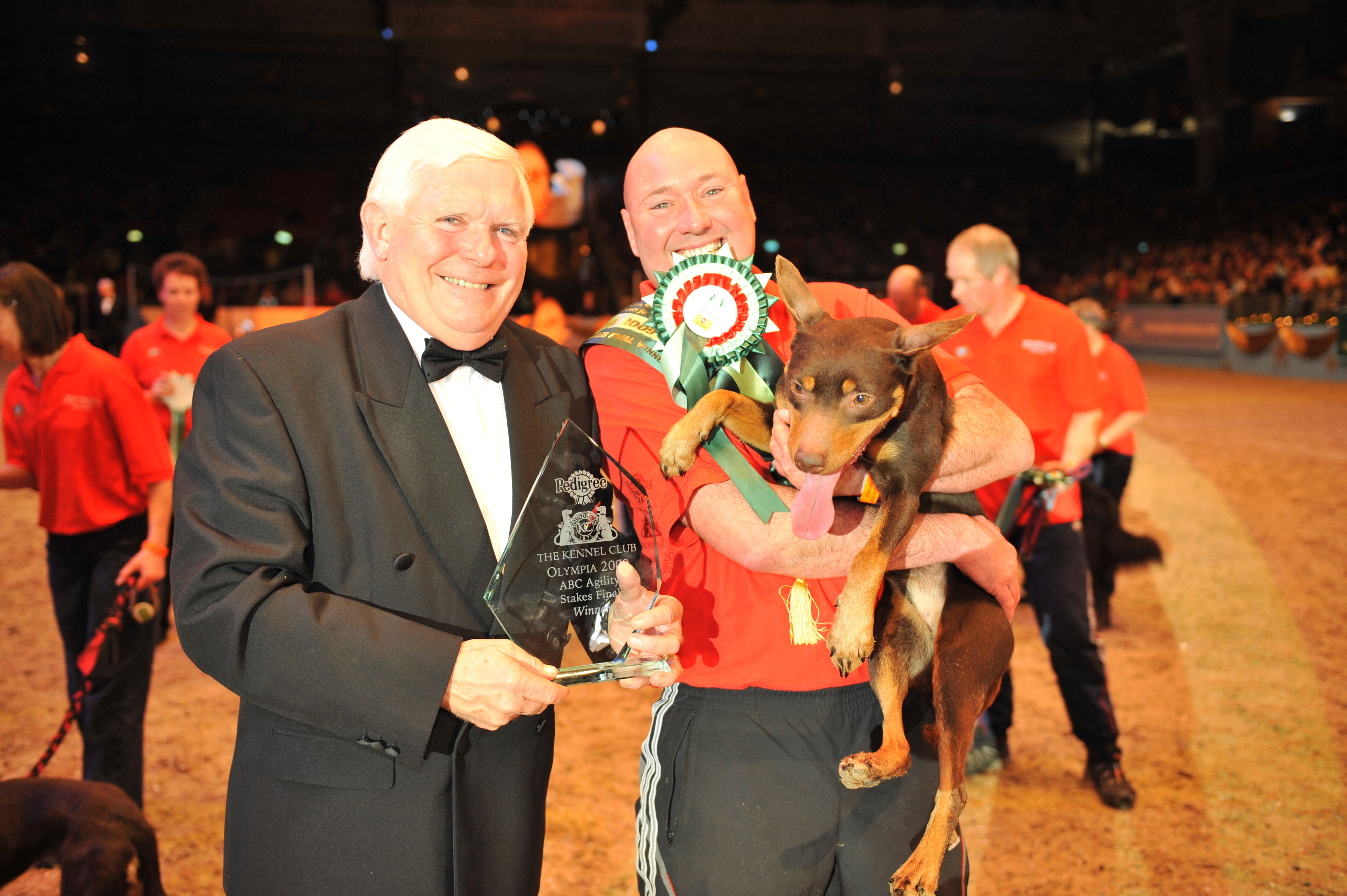 Brags & Anti-Brags
Three generations of Agility Champions and not a collie in sight - all Australian Kelpies bred, trained and handled all by Nigel Staines.

Agility and My Bionic Knee
It's been more than a year since Lesley Pearson Simmonds had a total knee replacement. Would she do it again?

Score Pads - Old School
On a cold, wet August Saturday, here's a fond look back at how things used to be before technology was introduced on the ring.
---

Striking a Balance in the Dog Agility Partnership
Trainer and international competitor Chris Kerton considers the work we put into ourselves as well as our dogs in getting it 'right.'

Running an Aggressive Dog at an Agility Show
For some dogs, agility can be a lifesaver, but increasingly people are putting dogs into the ring that may become so stressed or threatened that they feel the need to attack. Editor of The Agility Voice, Jill Spurr has kindly agreed to share her article on how to keep agility safe for all concerned.

Agility Geography
Sally Jones wrote this article in the halcyon days of 2003 when a handler who could work their dog equally well on their right as well as their left was seen as an over-achiever and, quite frankly, a show-off. Enjoy...

A Trainers Guide...
How to prepared your beginners for their first agility competition. Thank you to Joanna Loomes and the Wellingborough instructors for sharing their ideas.
---
AGILITYNET STUFF

Senior Agility League
283 people have already claimed points in the 2023 Senior Agility League. There's still time to add your name to the leader board. You can claim points from 23rd December 2022 as long as you've added them before 21st December.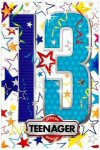 Agilitynet FB
Thirteen years ago, we decided to get on board with the spread of social media, and the rest is history! Now, we are heading to an incredible 29,000 members - 20,000 of which are active and an incredible number of posts replies and reactions. Thank you to each and every one of you for being part of something so positive, for supporting admins in all the ways you do, and for making this group all that it is.
Rescue Page
Do you know of a dog that needs an active home. Agilitynet can help. It's another free service and you are pretty sure that you are reaching the 'right' people.
Flea Market
More and more people are using the Flea Market to find items as well as sell them. Listings are free and can be renewed for as long as necessary.

Judges A-List
Looking for a judge for an agility show. This is the most comprehensive (probably) list of KC and independent judgers in the UK.
Find a Club
Looking for a club in your area> And clubs... have you updated your listing recently?
AGILITYNET SHOP
You'll find everything you need here for a happy and active life with your dogs. For more information about a specific product or service, click on the advert below.
If you are interested in promoting your products and/or services to the agility market, what better way than via Agilitynet. After all, you are reading it now, aren't you! The Kennel Club estimates that the number of competitors taking part in agility shows over the course of a typical weekend is 4,000. To find out more about advertising your goods and services, see our rate card.