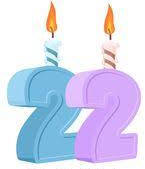 Happy birthday Agilitynet
22 years ago we set up a website especially for and about Agility people and we've never looked back.
---
Pumpkin jumping - Autumn fun as captured by Julia Car.
Wanted
Animal Ambassadors is looking for a dog for photo shoot in November. Must be able to do an action for their own entertainment but one that makes us laugh.

Returning to Agility after Time Out
How can you be sure that your dog ready to go back to training or shows after an enforced break such as lockdown or an extended holiday, an injury or illness? Vet physio Zoe Hindle helps you decide.
Lincoln Agility Enthusiasts is holding a raffle for a 5m tunnel in aid of a 13 year old, local lad who has beat cancer three times. The draw will take place on 1st November so there's not much time to buy your ticket.
Agria Age Amnesty


During October and November, Agria has removed maximum upper age limits for new policies, so even the oldest dogs can be protected with a lifetime policy. Owners taking out a new dog policy during Age Amnesty can also claim a £50 free healthcare voucher from Agria by quoting HS19.

Maths Meet Agility
If you are dealt 13 playing cards, how many ways can you arrange them? And what has this got to do with agility anyway, asks Mike Brickman.
Taylor's Day Out at Blue Peter
During September 2020, YKC member Taylor Lyon went to the Blue Peter studio to demonstrate agility. Read her blog about meeting the presenters and Henry, the Blue Peter Dog.

Agility Photo Shoot Opportunity
Photographer Linda Gore, who has taken images at Crufts, Olympia, and most Championship shows, is offering you the chance to have a Group or Individual session, on aluminium equipment in a safe, enclosed field in Leicestershire.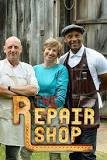 The Repair Shop
It's many people's favourite telly show but can they help Carol Mortimer fix her A-frame?
---
HEADLINES
(Formerly Snippets)

Follow

the link in gray for more information...

---
SPECIALS
Di Poingdestre has attended every Dogs in Need since it started, and out of all the shows that have been cancelled in 2020, this one hurt the most. So she decided to do her own!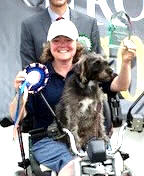 Taking the 'Dis' Out of Disabled
Disabled G7 handler Julie Thomson and her long-time trainer and friend Jacqui Wood talk to Agilitynet about the highs and lows of competing on a mobility scooter.

Nigel P. Davis - The Man with a Mic


Freelance auctioneer, drayman at the Stonehouse Brewery and commentator with a sense of humour, Nigel Davis tells the story of how he became a commentator at Crufts.

If you are interested in distance handling, this article by Anni Telford and Joanne Orrell is a 'must read.' It's the first of three articles to help you achieve

more independence with your dog and start the next chapter of your agility career.

Diane Boreham's tale of two terriers starts with Fred, her first agility dog. He was easy and took her to G7 in less than two years. Her second Plummer Terrier Sonny was not so.

Interview with Two Crufts 2020
Judges

We zoomed in on two of the judges in the Main Ring- Martin Cavil and David Isbister - in an in-depth conversation about what it was like before, after and during the greatest dog show in the world pre-coronavirus. And we've kept to the 2m rule.

An Insight into Professional Dog Agility Photography

Chris Tarling of Yellow Hound Photography agreed to share some of his professional tips for taking action shots of your dog in the ring. It's more challenging than you think...
---
Now that

clubs and training groups are

starting up again, we'd like to update the lists. Please let us know if all your club's details are up to date. New groups welcome.

Agilitynet continue to keep the agility community up to date with news of show cancellations due to the Coronavirus pandemic. We have decided to list virtual shows that have schedules until agility shows are back. We are also optimistically adding 2021 show dates when available. Yes, there is light at the end of the tunnel.

It's always a good time to add your name to the Judges A-List or update your details. The shows will be back and show organisers will need you.




Agilitynet FB has reached an impressive 27,000+ members. Welcome to all new members. And thank you to the dedicated Admin who have kept it growing.

The Agilitynet Shop
Since so many agility people now do Hoopers with their oldies, we've added a new section for equipment and accessories to The Shop called... Hoopers!


It's always a good season to buy or sell your van, caravan and camping equipment etc. on the new, easier to use Flea Market. We've improved our security in our constant war against spammers. There's more to browse and even some puppies under age of six months. And it is still free for individuals to use.