WHAT'S NEW...

Bereavement
For many of us in the dog agility world, our lives revolve around our dogs and we can be devastated by their loss. Agility competitor and pet bereavement counsellor Emma-Jane LaRoche writes about this sad and difficult time and how to deal with it.
Rainbow Bridge
For those who saw Learn to Fly (Bella) in her prime, she was something very, very special. She scaled the heights by winning at Crufts and Olympia and gaining many, many Grade 7 wins against the Collies.
Pic of the Litter
Herbie Sausage is a two year old rescue who splits his time between being a farm dog and an agility dog. It's only his first year of competition and already he's had wins at independent shows and KCIAF
Introducing Anthony Bray, LOW 550 National Jumping Cup Final Judge 2018.
Congrats to everyone who has qualified for the Final at Prestbury Park DATC Premier Agility Show at glorious Cirencester Park on Saturday, 1st September.
More Numb3rs
Post-KCIAF we've resurrected on of our favourite pages. We think that numbers help us to appreciate and better understand our growing sport. What's your lucky number?
Golden Valley DTC hosted the Agria Brillo Bounce heat at the Top Barn show, judged by Nick Chettle in the continuing good weather while Steph Ayres judges the heat at Just Dogs Live. The good weather continued for Rugby and judge Alan Mitchell.


There was only one word for the European Open Junior Agility Championships in The Netherlands on 13th - 15th July and that was EXTREME.
Canine Conditioning Academy
The Canine Conditioning Academy offers a range of unique courses
in total conditioning and fitness for dogs. Their six week CCA Programme uses specific, targeted and measurable core strengthening exercises and stretches that will transform any dog's core stability, balance and flexibility.

A Chip Off the Eastern Block
In 2015 Mary McKie felt she was ready for her next agility dog. She decided that she would look for rescue – maybe six months to a year old. As she lives in South West Scotland, she ruled out dogs from the 'South' as too far away, so how did she end up with a wee dog from Croatia?

Can You Top This?
Litter brothers Ben and Eric from Many Tears both won the same class at Wellingborough - one at full height and the other at LHO. Has this ever happened before?

CSJ Highland Agility Stakes
Fiercely fought heats throughout the year culminated on 2nd July with the CSJ Highland Agility Stakes finals, held at Scottish Game Fair, Scone Palace. All the results and some comments from Scotland's favourite 'tartan trouser' Champ judge.
Jody's Agility Journey
Jody Brigden may only be 13 years old but she's been doing agility for four years now and competing for two or three of them. It's her life and she can't imagine living without her two amazing dogs Buddy and Ralphie and agility.
New records include:-
Litter mates winning the same class - (FH and LHO)
Most capped judge
Fastest time to fill camping at an agility show
Husband / wife team to win out of the same Grade at the same show

After 10 years of dedicated work, Kim Bailey has decided to retire from administering Opal's Spitz League, so Mark Bunyan and Danielle Walker have decided to set up a new league for Spitz breeds and their crosses in its place.
---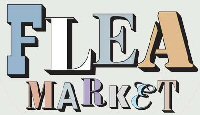 Still the best way to reach agility people!
You can buy and / or sell your unwanted items on the Flea Market all year round. It's free and talks direct to the dog people you want to reach.
PECIALS

Looking for a tasty way to cool off your dog? How about trying some healthy 'pupsicles' or no salt chicken broth pops. Your dog will love them. Also some recipes for dogs with renal failure.

In 2016 Cat Clark was admitted to hospital with sepsis. When she returned home, she was left with Chronic Fatigue. Her doctors told her they couldn't help her, so after some research, she decided to remove both dairy and meat from her diet. Sounds completely crazy and impossible, doesn't it, but it worked! The 4th Height Supporters Group has produced a table which compares the two new options to change jump heights to be discussed at the Kennel Club Agility Council meeting on 12th July.

It's not uncommon to hear of 'poor practice' at places which offer Beginners Agility classes. Rather than just complain about it, top trainer and competitor Selena Bray decided to do something to help improve the methods used to train agility newbies by writing this article. Top agility handler and full time trainer Shaun Hunt has put together a training programme so you can increase your foot speed and co-ordination and improve your overall handling ability.

Small business owner, Belle McIntosh of FurBaby Casting, wondered having if having a stand at Crufts would be worthwhile so she jumped at the chance to go this year to cover the world's largest dog show for Agilitynet.

There's an extra 'run for fun' qualifier for every Grade level now, not just the Advanced dogs. You can find a qualifier to suit you by using the Qualifiers button on the Show Diary page. Don't be shy. Go for it!

Judge Michelle set a fast and testing course for Heat 3 at the Worcester Premier Show
The Agility Club Starters Challenge
Everything you wanted to know about this popular G1-2 competition except who has qualified so far.
REVIEWS
Touchango Toys - The Ringo
Touchango K9 has launched a range of toys that they make themselves. Lisa Jordan reviews the Ringo, a durable ball on bungee handle which she uses with her collie Amp.

Photizo® Vetcare
Chris Garrett has used Photizo Light Therapy on her dogs and on herself for a while now, and she agreed enthusiastically to review the Photizo® Vetcare devise, a non-invasive alternative therapy tool for wound healing, musculoskeletal conditions and pain relief.
Sharon Tuffnell reviews Becky Layphries' new interactive, super squidgy treat pods and tuggies. Perfect for Agility training, Flyball and other dog sports.
Daniel Gee reviews these agility trainers designed by a German Championship handler and now in the UK for the first time.