HEADLINES
(Formerly Snippets)

Follow

the link in gray for more information...

LETS Go Manor have taken over the FAB Winter League show dates. (Show Diary)

The Kennel Club on-line shop is currently closed for maintenance, but it is hoped to have it open again from 30th September.
Olympia 2020 has been cancelled.
Data modelling for covid compliant shows explained.
The Agility Team GB Qualification Document has gone live.



Forever Agility has obtained charity status. (Charity & Good Causes)

Norton Rosettes has set up a new FB page after Facebook deleted their old one! (Product & Suppliers News)

M & M's Winter Series has been cancelled as the venue is too small to work out sufficiently Covid safe conditions.

British Agility updates on 2020 ABC, Novice Stakes and British Agility Championships.

Operational plan for the resumption of licensed events issued by KC.

Measuring update issued by the Kennel Club

---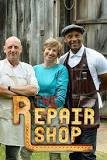 The Repair Shop
It's many people's favourite telly show but can they help Carol Mortimer fix her A-frame?
On the day that Olympia 2020 was cancelled, Dan Shaw shares this thoughts. Yes, there are much worse things going on in the world and yes, our time with our dogs is not just about agility, but this does not mean you are not allowed to be disappointed.


A word to wise Agility parents... Let your children grow up with dogs and with good dog people because it will teach them to be humble, resilient and brave.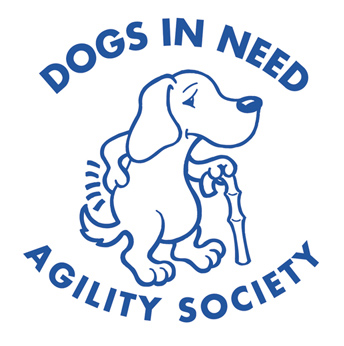 An Alternative 2020 DINAS
Di Poingdestre has attended every Dogs in Need since it started, and out of all the shows that have been cancelled in 2020, this one hurt the most. So she decided to do her own!
Join the #WorldBigDogWalk in aid of Valgrays BC Rescue and Border Collie Spot

Well done to Forever Agility which has obtained charity status.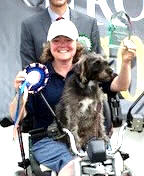 Taking the 'Dis' Out of Disabled
Disabled G7 handler Julie Thomson and her longtime trainer and friend Jacqui Wood talk to Agilitynet about the highs and lows of competing on a mobility scooter.

Tips for Hydration
Research from Slurps suggests that 2/3 dogs don't drink the daily recommended 50ml of water per kg of bodyweight. They don't know how much they need to drink. Do you?
What your dog is thinking as it leaves the ring...

Hot Tips for Surviving the Heat Wave
We all know the dangers of leaving your dog in a car in the summer heat, but did you know outdoor activities on hot days can sometimes be equally dangerous?

Nigel P. Davis - The Man with a Mic
Freelance auctioneer, drayman at the Stonehouse Brewery and commentator with a sense of humour, Nigel Davis tells the story of how he became a commentator at Crufts.
---
SPECIALS
If you are interested in distance handling, this article by Anni Telford and Joanne Orrell is a 'must read.' It's the first of three articles to help you achieve

more independence with your dog and start the next chapter of your agility career.

Diane Boreham's tale of two terriers starts with Fred, her first agility dog. He was easy and took her to G7 in less than two years. Her second Plummer Terrier Sonny was not so.

Interview with Two Crufts 2020
Judges

We zoomed in on two of the judges in the Main Ring- Martin Cavil and David Isbister - in an in-depth conversation about what it was like before, after and during the greatest dog show in the world pre-coronavirus. And we've kept to the 2m rule.

An Insight into Professional Dog Agility Photography

Chris Tarling of Yellow Hound Photography agreed to share some of his professional tips for taking action shots of your dog in the ring. It's more challenging than you think...
The First Intermediate Classes

Agility history was made in January 2020 when the first Intermediate classes were run
at the Wilmslow and Derbyshire shows.
---
Now that

clubs and training groups are

starting up again, we'd like to update the lists. Please let us know if all your club's details are up to date. New groups welcome.

Agilitynet continue to keep the agility community up to date with news of show cancellations due to the Coronavirus pandemic. We have decided to list virtual shows that have schedules until agility shows are back. We are also optimistically adding 2021 show dates when available. Yes, there is light at the end of the tunnel.

It's always a good time to add your name to the Judges A-List or update your details. The shows will be back and show organisers will need you.




Agilitynet FB has reached an impressive 27,000+ members. Welcome to all new members. And thank you to the dedicated Admin who have kept it growing.

The Agilitynet Shop
Since so many agility people now do Hoopers with their oldies, we've added a new section for equipment and accessories to The Shop called... Hoopers!


It's always a good season to buy or sell your van, caravan and camping equipment etc. on the new, easier to use Flea Market. We've improved our security in our constant war against spammers. There's more to browse and even some puppies under age of six months. And it is still free for individuals to use.