Handling the Distance...without spilling your coffee
Hayley Laches' new book is aimed at people who are unable to run with their dogs for whatever reasons, although it can also be used by anyone wishing to learn new handling methods. Reviewed by Louise Raine.



Lockdowns and restrictions can make you feel quite isolated, unable to see family or friends and, of course, missing training and shows. Agility Together is a temporary FB group, aimed at supporting agility people during these difficult times with some friendly chat and a range of free informative talks and activities, given by agility folk for agility folk.

Interactive events coming up...

Meet some of the dogs that retired in 2020 - some of them before their time due to corona virus restrictions - and always too soon for their loving handlers. If you want to add your dog, please email details.


Sadly, Agility has lost a number of its pioneers this month, some due to Corona virus and others to natural causes.

He was also known for his miniature agility models.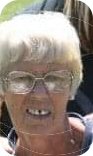 Jacky Slater passed away on 30th December due to Covid. She will be remembered for her red collies and for always being first to arrive at shows in the morning. She was more than a friend to Deeanne Nash who was her Junior handler for seven years.

New Years Honours List
Check out who's made the NYHL this year despite Covid. Maybe we can persuade them to do some boast posts. With thanks to K9 Transport Solutions for their support.
Good Deeds
Kate Thomson (17) is on track to raise £1,000 for Forever Agility, after cutting her very very long hair on-line for charity.

Pip - The Story So Far
Pip was a failed sheepdog but he found a good home with Mandy Colbourne on a smallholding in Wales and started a new life doing agility.

Product News
Winston & Porter have won the 020/2021 Animal Supplements Business of the Year in the Corporate Live Wire North England Prestige Awards!
---
HEADLINES
(Formerly Snippets)

Follow

the link in grey for more information...


Data modelling for COVID compliant shows explained.
---
SPECIALS
Chihuahuas are known for their tiny size and not their athletic prowess. Naomi Hosker believes, however, that they can succeed at agility the same as any other breed. She says they're are just like any other dog, only smaller.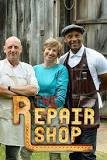 The Repair Shop
It's many people's favourite telly show but can they help Carol Mortimer fix her A-frame?
Returning to Agility after Time Out

How can you be sure that your dog ready to go back to training or shows after an enforced break such as lockdown or an extended holiday, an injury or illness? Vet physio Zoe Hindle helps you decide.
Di Poingdestre has attended every Dogs in Need since it started, and out of all the shows that have been cancelled in 2020, this one hurt the most. So she decided to do her own!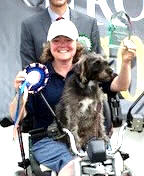 Taking the 'Dis' Out of Disabled
Disabled G7 handler Julie Thomson and her long-time trainer and friend Jacqui Wood talk to Agilitynet about the highs and lows of competing on a mobility scooter.

Nigel P. Davis - The Man with a Mic


Freelance auctioneer, drayman at the Stonehouse Brewery and commentator with a sense of humour, Nigel Davis tells the story of how he became a commentator at Crufts.

If you are interested in distance handling, this article by Anni Telford and Joanne Orrell is a 'must read.' It's the first of three articles to help you achieve

more independence with your dog and start the next chapter of your agility career.
---
Nominations for membership in the prestigious

Hall of Fame

are closed.

Now that

clubs and training groups are

starting up again, we'd like to update the lists. Please let us know if all your club's details are up to date. New groups welcome.

Here at Agilitynet we are optimistic about shows in 2021 while at the same time, we continue to keep you up to date with show cancellations due to the pandemic. But fingers crossed, there is light at the end of the tunnel.

It's always a good time to add your name to the Judges A-List or update your details. The shows will be back and show organisers will need you.




Agilitynet FB has reached an impressive 27,000+ members. Welcome to all new members. And thank you to the dedicated Admin who have kept it growing.

The Agilitynet Shop
Since so many agility people now do Hoopers with their oldies, we've added a new section for equipment and accessories to The Shop called... Hoopers!


The Agilitynet Flea Market has been open 24/7 through lockdown so you can buy or sell unwanted items. We've improved our security in our constant war against spammers.