WHAT'S NEW...
Personal Opinion
Simon Chandler asks if we are 'dumbing down' our hobby?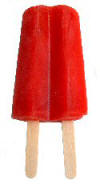 Canine Cook
Looking for a tasty way to cool off your dog? How about trying some healthy pupsicles or no salt chicken broth pops. Your dog will love them. Also some recipes for dogs with renal failure.
The Truth about St. Poodles v. Border Collies
We can't believe it but we are still getting votes on this one 15 years after it was first posted. We're opening the vote again to see if anything has changed. Which is the better agility dog? This is open to owners of all breeds, not just Collie or Poodle handlers.
Pic of the Litter
Merlin is sheltering from the sun. If he looks familiar, it is because he was one of our featured rscue pups.

Going Vegan or Vegetarian
In 2016 Cat Clark was admitted to hospital with sepsis. When she returned home, she was left with Chronic Fatigue. Her doctors told her they couldn't help her, so after some research, she decided to remove both dairy and meat from her diet. Sounds completely crazy and impossible, doesn't it, but it worked!
Agilitynet FB
We now have more than 25,000 members! Over 19,000 of you are active, with around 1,200 posts a month and 43,000 reactions Thank you everyone for making this such a great, busy group.
Wye Valley DTC hosted the Small and Medium ABB heats on 2nd June on the banks of the lovely River Wye in Monmouthshire. The judges were Ben Elsworthy (Small) and Curtis Alway (Medum).

4th Height Supporters Group News & Views
The 4th Height Supporters Group has produced a table which compares the two new options to change jump heights to be discussed at the Kennel Club Agility Council meeting on 12th July.


After 10 years of dedicated work, Kim Bailey has decided to retire from administering Opal's Spitz League, so Mark Bunyan and Danielle Walker have decided to set up a new league for Spitz breeds and their crosses in its place.
Judge Michelle set a fast and testing course for Heat 3 at the Worcester Premier Show

First Agility Classes
It's not uncommon to hear of 'poor practice' at places which offer Beginners Agility classes. Rather than just complain about it, top trainer and competitor Selena Bray decided to do something to help improve the methods used to train agility newbies by writing this article.
Footwork - Best Foot Forward
Top agility handler and full time trainer Shaun Hunt has put together a training programme so you can increase your foot speed and co-ordination and improve your overall handling ability.
---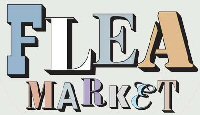 Still the best way to reach agility people!
You can buy and / or sell your unwanted items on the Flea Market all year round. It's free and talks direct to the dog people you want to reach.
PECIALS
Small business owner, Belle McIntosh of FurBaby Casting, wondered having if having a stand at Crufts would be worthwhile so she jumped at the chance to go this year to cover the world's largest dog show for Agilitynet.
Following the success of Bonny Quick at Crufts just two weeks after the birth of her son, her friend Nicky Grant looks at pregnancy from a physiotherapist's point of view.
If anyone would have told Beth Rachlis that she and her dog Izzie would be representing the UK at an international world championship, she would have laughed at you. But that's what she did last August at PAWC in Austria.
There's an extra 'run for fun' qualifier for every Grade level now, not just the Advanced dogs. You can find a qualifier to suit you by using the Qualifiers button on the Show Diary page. Don't be shy. Go for it!

LOW 550
The LOW 550 National Jumping Cup will continue for another exciting series of qualifying heats during 2017-2018 with a Final in September 2018. Judge Jan Smith reports on the Wallingford heat.

The Agility Club Starters Challenge
Everything you wanted to know about this popular G1-2 competition except who has qualified so far.
REVIEWS
Touchango Toys - The Ringo
Touchango K9 has launched a range of toys that they make themselves. Lisa Jordan reviews the Ringo, a durable ball on bungee handle which she uses with her collie Amp.

Photizo® Vetcare
Chris Garrett has used Photizo Light Therapy on her dogs and on herself for a while now, and she agreed enthusiastically to review the Photizo® Vetcare devise, a non-invasive alternative therapy tool for wound healing, musculoskeletal conditions and pain relief.
Sharon Tuffnell reviews Becky Layphries' new interactive, super squidgy treat pods and tuggies. Perfect for Agility training, Flyball and other dog sports.

ByBenji Treats

Inspired by the South African beef snack Biltong, ByBenji Training Treats are made of premium quality, dry cured silverside of beef. But are they worth the money? Helen and Adrian Miller tried them out on their dogs.
Daniel Gee reviews these agility trainers designed by a German Championship handler and now in the UK for the first time.