WHAT'S NEW...
In Memory
Funeral information for Terry Welton and Penny Penfold for those wishing to pay their respects.
Another one of Agility's kindest, most caring and inspirational ladies has lost her battle with cancer. RIP Penny Butler. With a tribute from her daughter Ashleigh.

Very sadly Terry Welton passed away on 19th May. She adored all her dogs and managed to compete into her 80s.

Agility has lost a unique lady in the passing of Penny Penfold.

T

ogether with her husband David, she had been a big part of the agility scene for many years, travelling the length and breadth of the country competing.
Glamis Castle Dogs Weekend
The Glamis Castle is looking for an agility team or group of individuals to set up an agility 'have a go' at their fun dog show in August.
Good Causes
Whirlwind is hosting a fun dog show to help raise funds to send Emilia Bowers and Ting to the European Juniors in Switzerland this coming July.

Twas the Night Before the WAO
Good luck to all the UK Teams at the World Open Agility Championships in The Netherlands. We know all your runs will be poetry in motion!

Jerry Green Dog Rescue Gets Agile
Agility field hire is available at Jerry Green Dog Rescue Centres in North Yorkshire, Nottinghamshire and South Lincolnshire. The competition standard equipment included.

K9 Custom Canopies
These custom-made sun reflective covers for most cars and vans are just what they say on the tin. Reviewed by Dave Nash who was motivated by the product and cake!

ASU Summer Fayre
The Agricultural Science Unit is holding an event and fun dog show on Sunday 9th June to raise funds for essential equipment to teach the general public about animal welfare and where their food comes from. They are looking for some stall holders that sell dog or pet products to hold stalls at their event. Stalls are £8 each. The event is at Saffron Walden County High School in Essex

DARL Finals 2019
Over the Easter weekend, 101 dogs from all around the UK came to the Dog Agility Rescue League finals came to the Adams show to take part in the Finals to prove that the best agility dog is a rescue dog. Report from Beth Rachlis with input from Neil Ellis and organiser Nigel Perry.

Animal Health Trust Fundraising News
Laura Evan's fundraising project for the AHT Canine Epilepsy Research Program, in memory of her dog Kye, has reached it's first target. She and her helpers will also at The Agility Club, Quadpaws, Highdown, SKS and Southdown so watch out for the purple tent and give generously.




Love camping at shows especially when you come back to this greeting after walking a course.

Canine Campervans for Hire
Agility people Ian Dobison and Claire Stainton have set up a new company for dog people who want to hire a bespoke campervan for going to shows or on holiday with their dogs. 10% discount on hire throughout the month of May.

My Other Half
WAO judge Sally Jones has been on her agility journey for 30 years now with her long suffering husband Steve who still cannot see the merits of spending a day in a muddy field, full of noisy dogs with bunch of people talking about their 'if-only' rounds. And she's not the only one...

Thinking Allowed
Penny for your thoughts. Here's a safe place where you can express your observations. New contributions include:-
The Real Rules of Agility
Agility Secrets
Agility Bon Mots
For those who are not familiar with French, the saying Bon Mots can be translated as 'clever sayings' or witty remarks. For instance:
Assess, Review, Study, Entertain - and you won't make an acronym of yourself. Lee WIndeatt

Failure is Part of Success
When Lucy Tarpey was 12 she started training her Cocker Spaniel Diesel in the garden, using broom handles and a plastic hoop. Soon she was doing both Junior and Standard classes, sometimes against more than 100 adults which was a bit overwhelming for a youngster. She is now 17 years old and she has learned the hard way that perseverance is the key.
RARE & UNUSUAL BREEDS

Ridgebacks Rule
Kerry Rhodes started her agility journey with two Rhodesian Ridgeback dogs. At first no one would allow them to join their club but eventually she was welcomed by E. Yorkshire AC. Since then, she's never looked back and has now been competing with her boys for six years.

Herbie Sausage
Never underestimate a dachshund. They're not the first breed you think of when someone mentions Agility, but with careful management and training Haylie Mabe believes they can enjoy agility along with the taller dogs.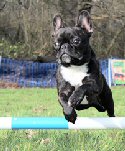 Frenchie Flyer
Jack Fenton would be the first to admit that he and his French Bulldog Kevin are not the typical agility team. Jack is dyspraxic means that he struggles with even the most basic handling techniques.

Gorgeous George the Boston Terrier
When Katie Gurney decided that she wanted to run a smaller dog, she discovered the Boston Terrier, a breed not usually seen in the ring. She found them agility and easy to train as they love to please and great fun to own.

Competing with a Kooikerhondje
Most people don't realise that Mark Duggan is competing with a rare breed. They think his Millie is a Spaniel X, but she's really a Kooikerhondje, a 16th century Dutch dog bred to lure ducks into traps. This is the story of how agility has helped them make their curious extraordinary agility journey.
Competing with a Xolo


It takes a special kind of crazy to consider training a dog with zero work ethic for agility, but that's what Sarah Hamblin has done - and it's working.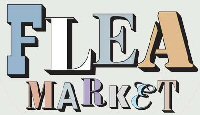 Still the best way to reach agility people!
You can buy and / or sell your unwanted items on the Flea Market all year round. It's free and talks direct to the dog people you want to reach.
PECIALS

Isaac Newton, Financial Investment Theory & Dog Agility
You could be forgiven for thinking that the Alan Waddington has lost the plot, but we urge you to read on. It might make you change the way you read an agility course even if it does not make your financial investment decisions any easier!

Angelo 'Doc' Docherty

Doc Docherty admits to being in love with judging. He celebrated his 300th KC appointment in 2018 and is looking for more...
Neil Ellis reports on his experience - and observations - judging at one of Italy's top competitions.

Trick Training
Nicola Smith believes that all behaviours including agility are 'tricks' to our dogs.
Beth Rachlis thinks that dogs can do both and pick up the other sport more easily than those who haven't trained in either discipline. And she's proved it. With comments from Ellen Schofield, another successful agility/flyballer.

Longleat the Legend

For many people Longleat was and forever will be their all-time favourite agility show venue. In those doing agility seemed come second to the social side. Shirley Elkins shares her memories of those days when one woke up to the roar of lions!

Bereavement


For many of us in the dog agility world, our lives revolve around our dogs and we can be devastated by their loss. Agility competitor and pet bereavement counsellor Emma-Jane LaRoche writes about this sad and difficult time and how to deal with it.

There's an extra 'run for fun' qualifier for every Grade level now, not just the Advanced dogs. You can find a qualifier to suit you by using the Qualifiers button on the Show Diary page. Don't be shy. Go for it!

e Agria Agility Challenge 2019 held at Andoversford Point to Point Festival. The Agria Agility Challenge is open to G1-4 dogs, with heats throughout the year. The top five placed from each heat will qualify for the Grand Final at the Malvern Autumn Show on 29th September 2019, to be judged by Championship Agility judge Hannah Banks. It's going to be an exciting year!
.

Doc Docherty will be judging the LOW 550 Scotland Final in August.
If you want to run Doc's final course with the chance to win great trophies, a 3m pipe tunnel or a free space on training workshop, be sure to put the dates in your 2019 diary.
Agria Brillo Bounce
After five years of competition, there will be no Brillo Bounce in 2019.
REVIEWS

Winston & Porter® Hip & Joint Rescue™
Friends Shellie Smith and Alison Barlow review this canine joint supplement which contains a quadruple strength combination of Glucosamine, Chondroitin, MSM and Hyaluronic Acid (HA) for long term joint health and mobility.
Touchango Toys - The Ringo
Touchango K9 has launched a range of toys that they make themselves. Lisa Jordan reviews the Ringo, a durable ball on bungee handle which she uses with her collie Amp.

Photizo® Vetcare
Chris Garrett has used Photizo Light Therapy on her dogs and on herself for a while now, and she agreed enthusiastically to review the Photizo® Vetcare devise, a non-invasive alternative therapy tool for wound healing, musculoskeletal conditions and pain relief.